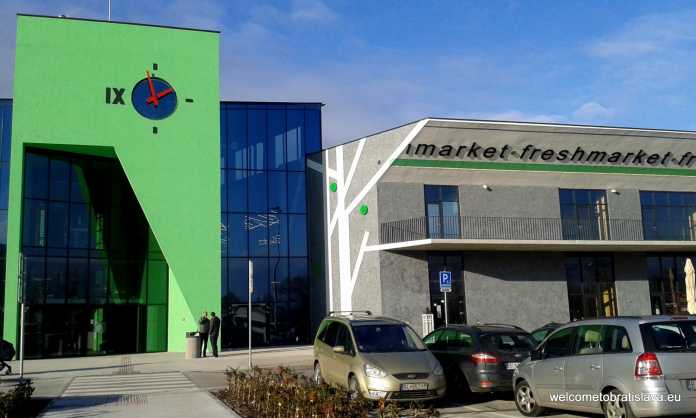 Freshmarket is the first farmers' marketplace in Bratislava. It is a hot place to be for those who like a concept of healthy lifestyle and of quality local ingredients. We like to spend quite some time here recently. Why is it so? What you can find here?
LOCATION
Freshmarket is situated outside of the city center, in the municipality Nové mesto. You can conveniently get there by taking the  bus number 61 from the
airport
or from the main train station (
Hlavná stanica
). Bus number 50 will get you here from the main bus station (
AS Mlynske Nivy
) or bus number 63 from the city center (the bus stop is called "SAV" and is near the
Grassalkovich Palace
).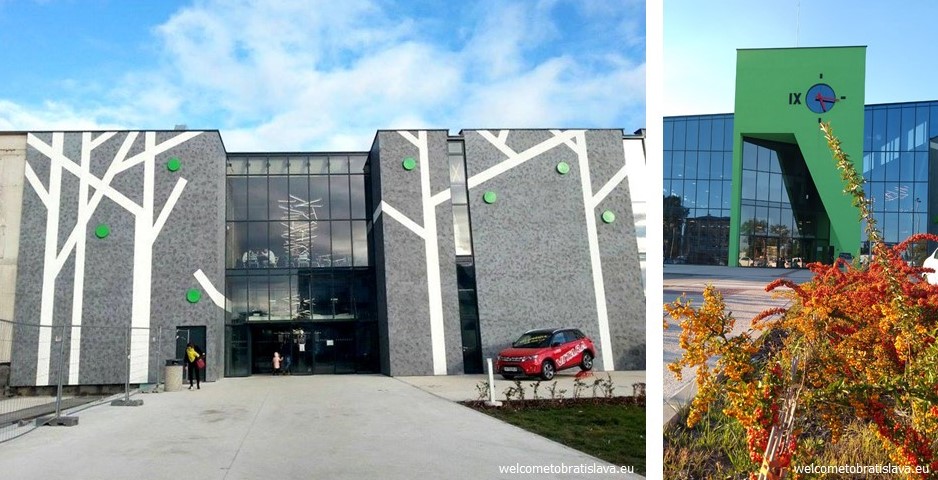 In all cases, get off at the bus stop "Trnavská." From all the directions it will take you between 10-20 minutes. You will recognize the Freshmarket easily, thanks to its grey and green colors. A client centre of Ministry of Interior lies right next to it as well as a supermarket called Yeme which also offers a healthier and local alternative compared to bigger chains.
FRESHMARKET 
The building is designed in a simple industrial style and has two floors. The bottom floor has a central market area opposite to the stairs. This is where local farmers display and sell their fruits and vegetables. Otherwise, you can find mostly grocery shops around, selling local milk products and meat, pastry, wines, beers, oriental products, healthy lifestyle or gluten-free products or different bio products.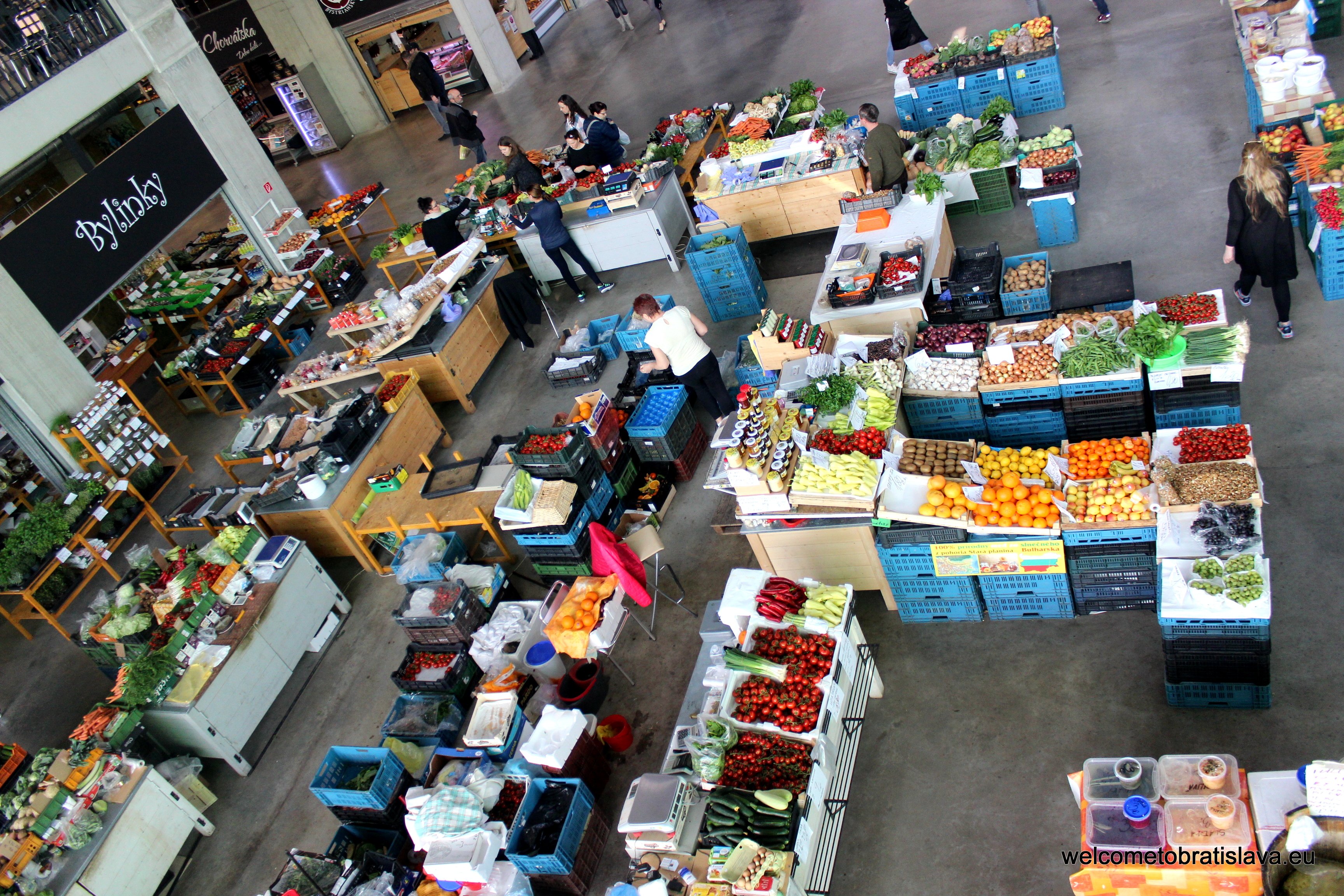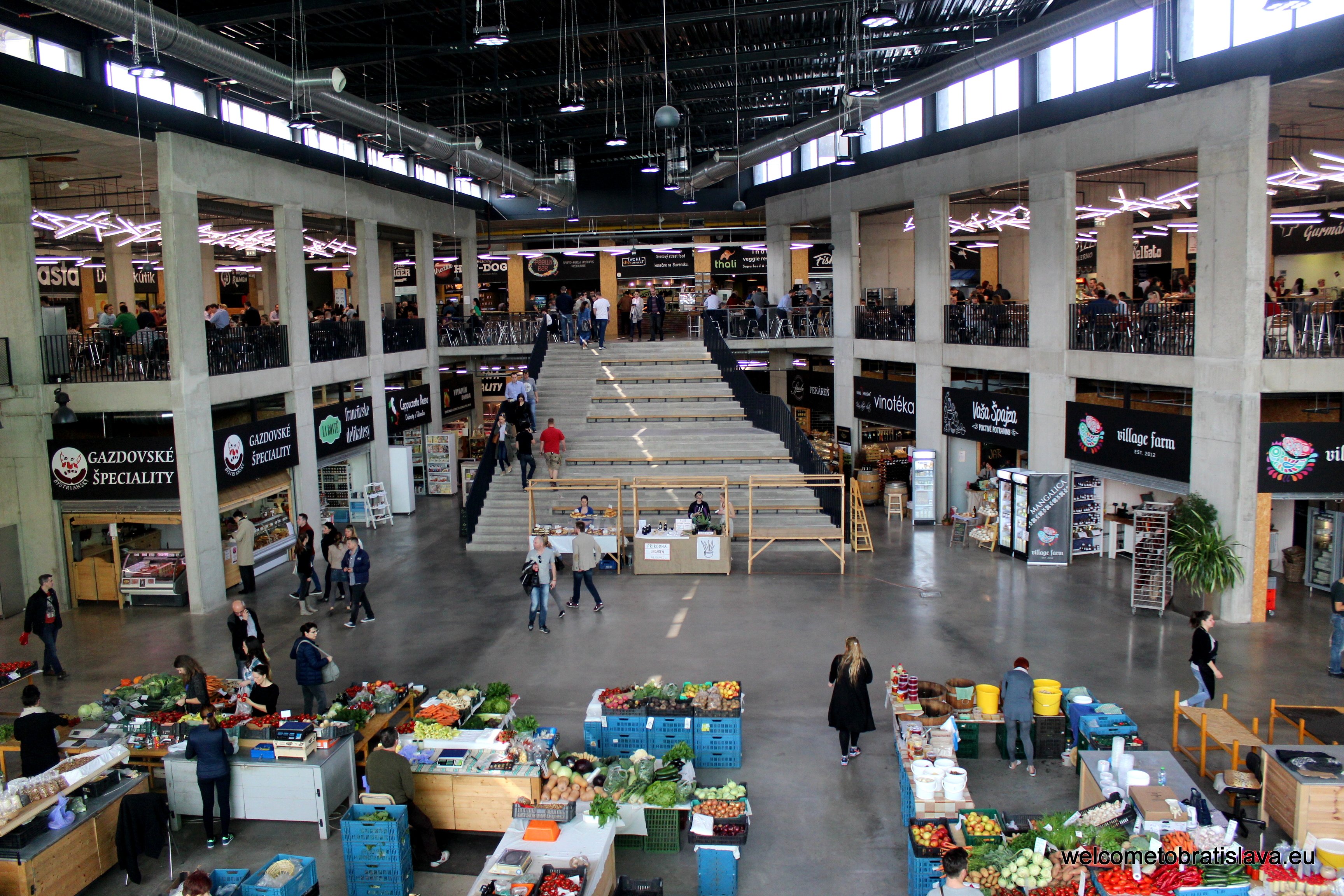 The upper floor  hosts mostly restaurants and is super full during week lunch hours – people working around like to come here for their lunch, so it might be tough to find a parking spot at this time. There is also a children's corner.
You can find the list of all the shops and of all the eating establishments
here.
WHAT DO WE LIKE IN FRESHMARKET?
Recently we've had the tendency to come here several times a week and have already found our favorite places!
Fertucha is a bakery offering a wide range of delicious cakes. You have to try their chocolate cake with raspberries, the chocolate brownie, poppy-seed spongecake or their carrot cakes!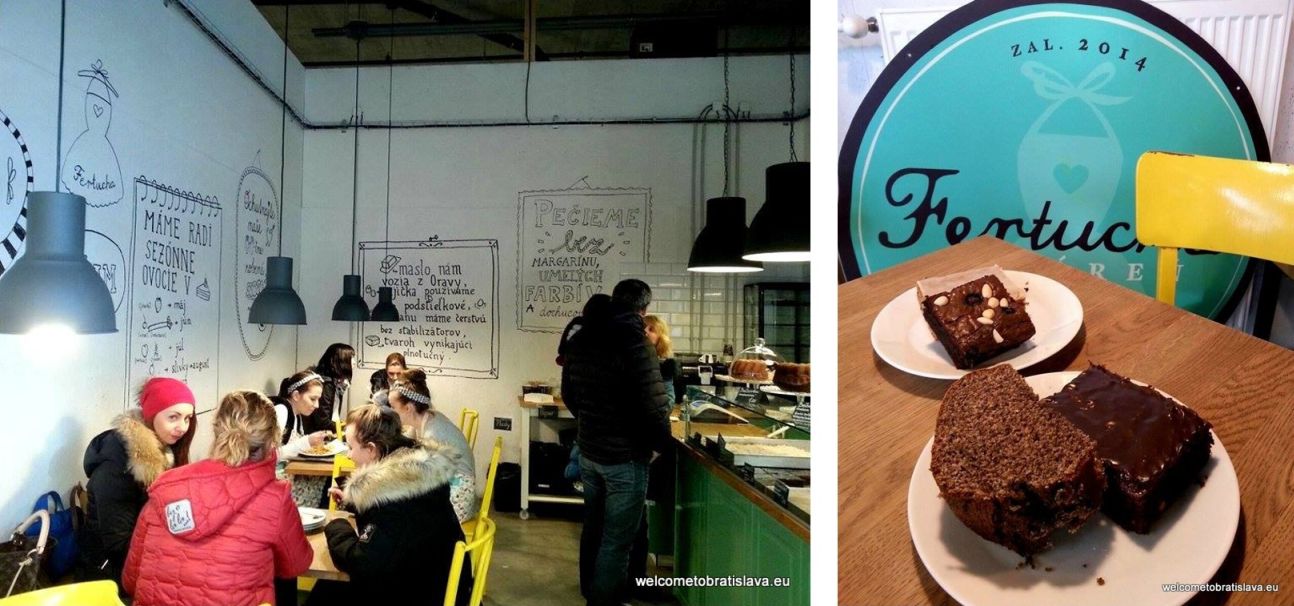 Brew Bar is a place that has the best latte in town. Huge, smooth and creamy with a lot of milk and with the right temperature, so you can drink it immediately. The winery Víno Hruška has gained our like for their dealcoholized wine (no worries, they have the normal one as well) and for their grape juice.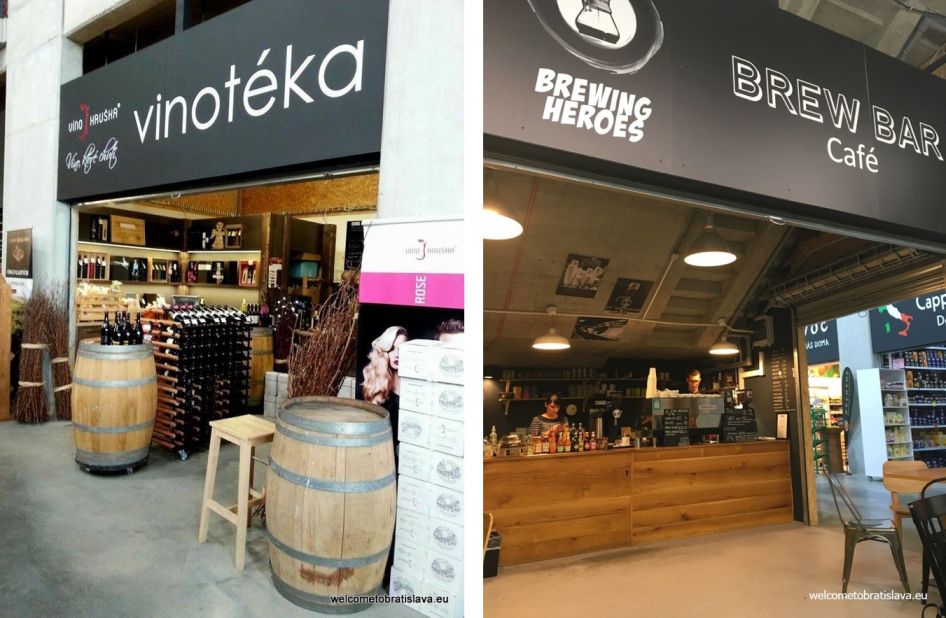 Alaturka has the best kebab in town and Hummus and Couscous Bar is our lunch choice. When we feel like overeating, we go to Regal Burger.
Our hot tip is a poke place Doll Fin that offers the only authentic Hawaiian poke in Bratislava (all the other places serve "poké" in the Hawaiian style but with a Japanese twist). The owner is super funny and will turn each rigid vegan into a marinated-fish-eater.
Another special place is Gonnsuke Ramen. The ramen here is surprisingly as close to authentic as possible for food court cuisine. And at a more reasonable price.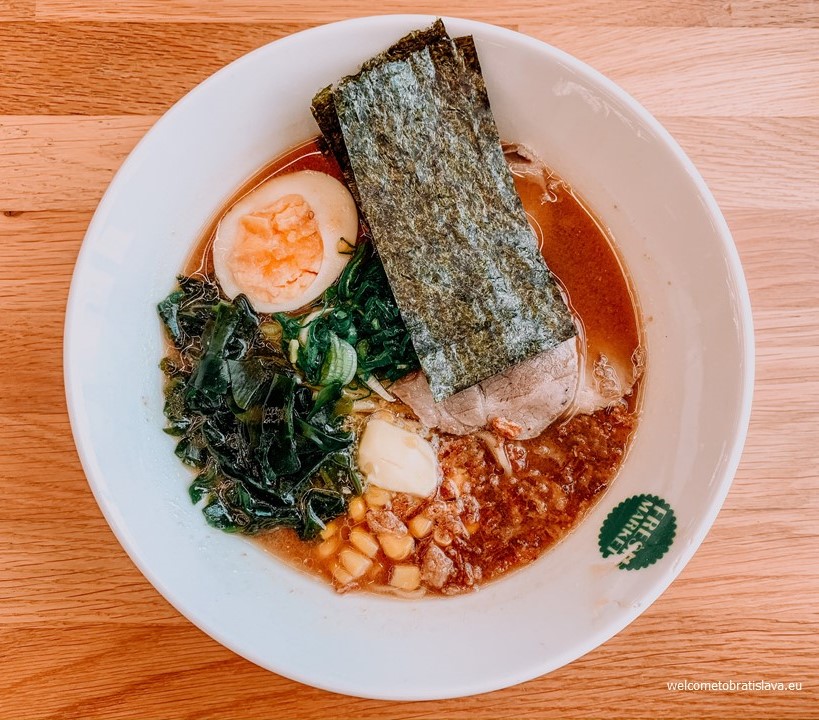 Our favourite place is also MeetBalls where you can build your own perfect lunch bowl. We always go for their peanut sauce!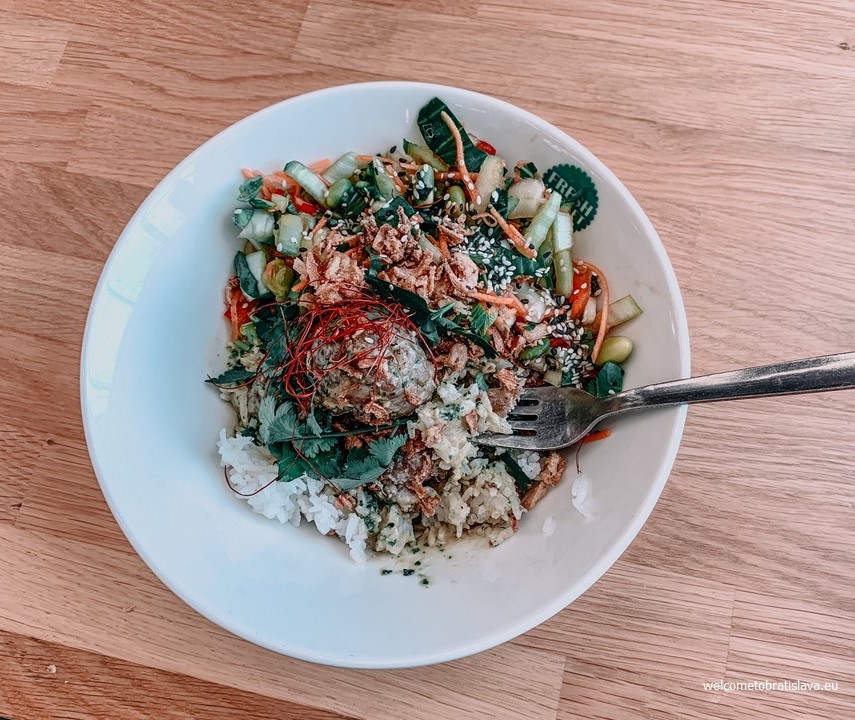 There are around 25 eating places and over 50 shops, so you will find your favorite spot for sure:) We still have plenty to try out, too!
Author: Zuzana Mytna

 ADDRESS: Rožňavská 1A


 OPEN HOURS: Check the official FB site


CONNECT: Webpage, Facebook


 MAP LOCATION: