Searching for a special place in the green heart of Bratislava? Then try the facility Horaren Horsky Park in the city forest Horsky park! It includes a coffee place, a garden with a playground, a mini ZOO and a forest school suitable for workshops, team buildings or family parties.  It is one of the most child, dog and even people friendly places we know in Bratislava. Its ambience is hard to beat. It is always a pleasure to pop into Horaren when we are in the area!
LOCATION
Horsky Park is a city park lying in the Old Town district. However, unlike other parks in Bratislava, this one is specific, as it is practically in the city center. It provides a pristine environment, original flora and fauna that remained untouched for almost 150 years. Slavin memorial is only a 10 minute walk from the park, so you can spend a nice afternoon visiting both. 
Horaren is a historical, 130 years old gamekeeper's house which lies on the edge of Horsky park. It hosts Libresso, a cute coffee place ideal for relaxing and meeting friends, especially if you are a pet or a kid owner:D So if you don't like dogs or kids, rather choose another spot as there will be plenty of both, especially during the weekends when the weather is nice. You can access Horaren from the southern side, meaning from inside the park.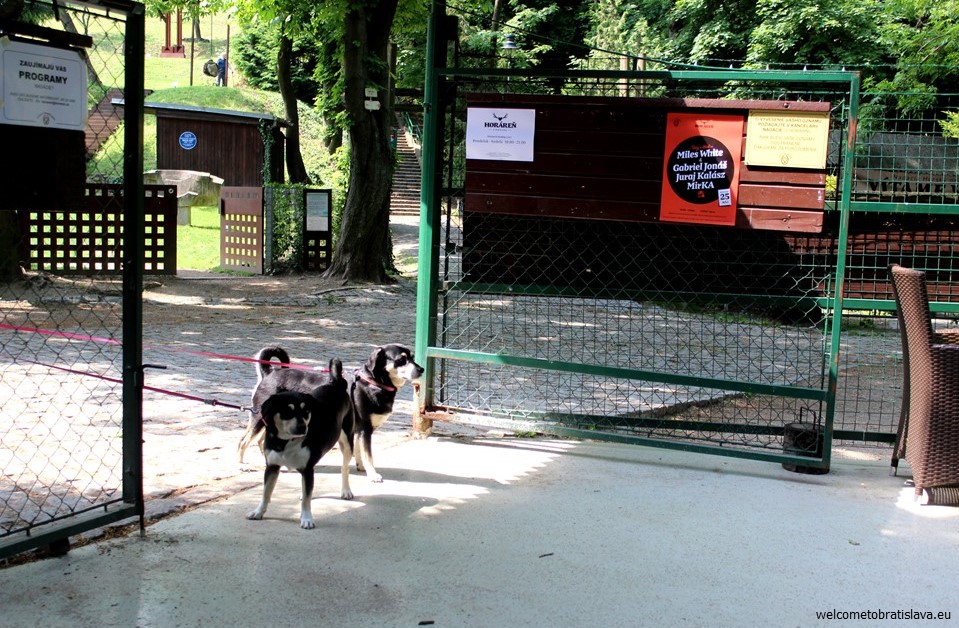 The closest bus stop is "Kalvária", accessible by bus 147. Or you can take the trolleybus 207 to "Búdková" and take a scenic walk through the park.
WHY IS HORAREN HORSKY PARK SPECIAL?
The gamekeeper's house is busy mainly in the summer when it hosts various cultural and social events. You will most likely meet families with children and pets here. It can be quite overwhelming, so really get ready for the family and pet crowds.
We love this place for its laid-back atmosphere. The hospitality here is outstanding, somewhere where the company of good friends is given the memorable touch it deserves.
INTERIOR
The gamekeeper's house can host up to 24 guests inside and is a non-smoking area. It extends to the terrace which is partly covered and offers a scenic view of the park.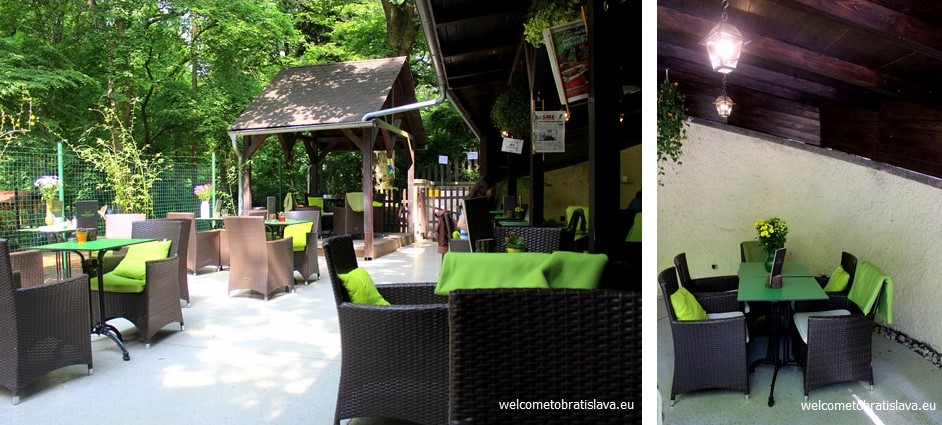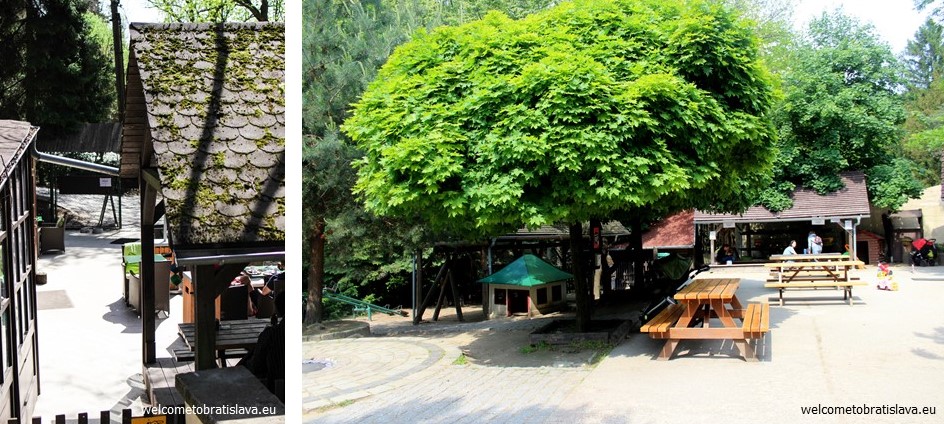 As it is an actual gamekeeper's house, the interior keeps it real and the decorations match the theme – antlers and green color are not missing.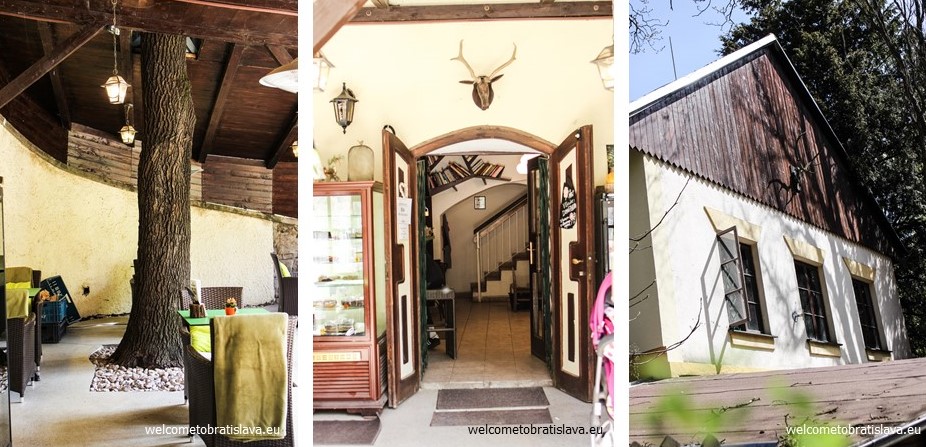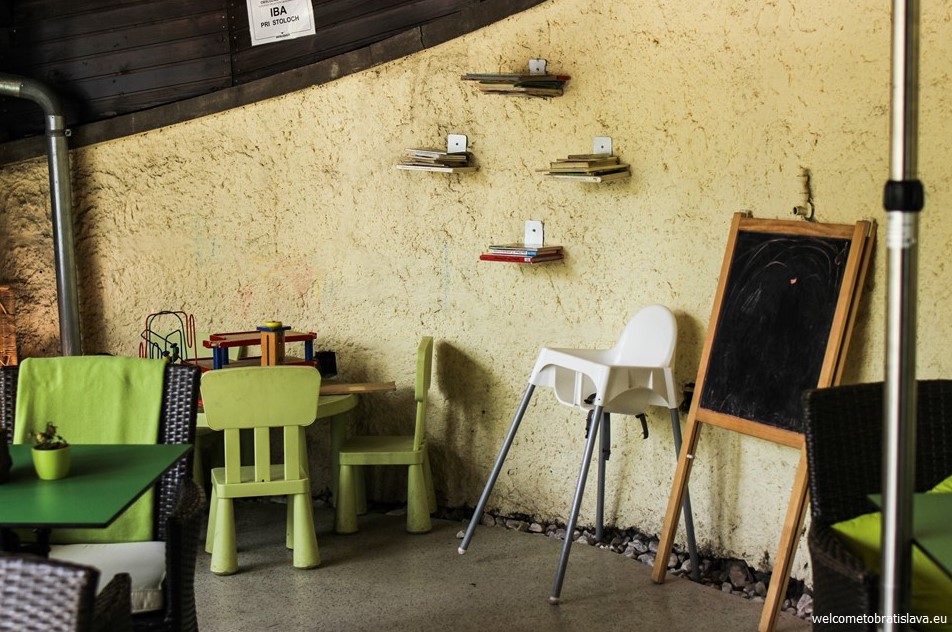 ATTRACTIONS FOR KIDS
The kids friendly character of this place is the main reason why we love it here. There is a lot of space for kids when climbing up the stairs to the backyard, with many toys, including bicycles and scooters. They are not in  perfect shape but we promise that especially the smaller kids will not mind and will just love it here. Dogs are not allowed in this area.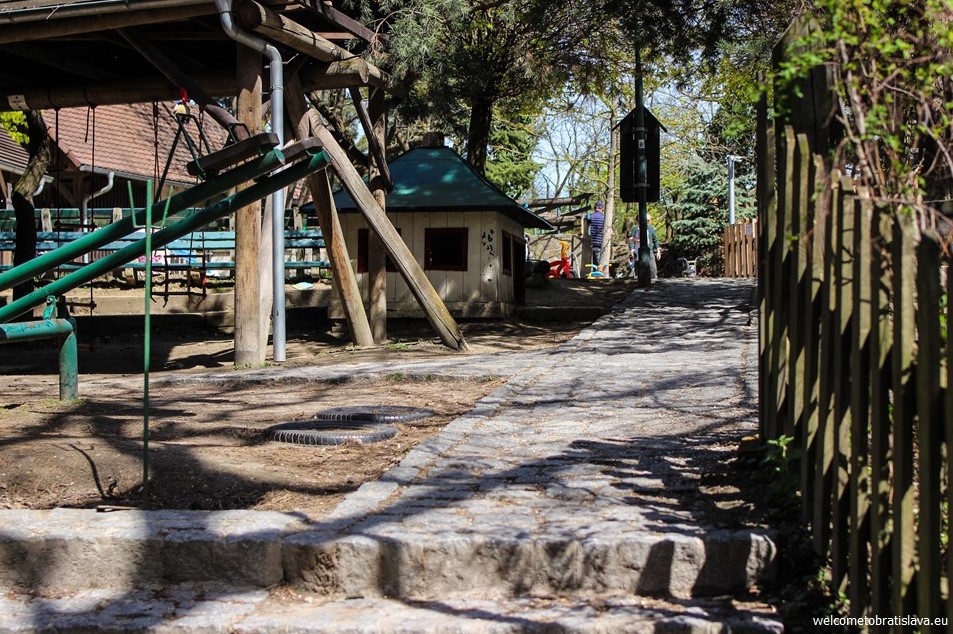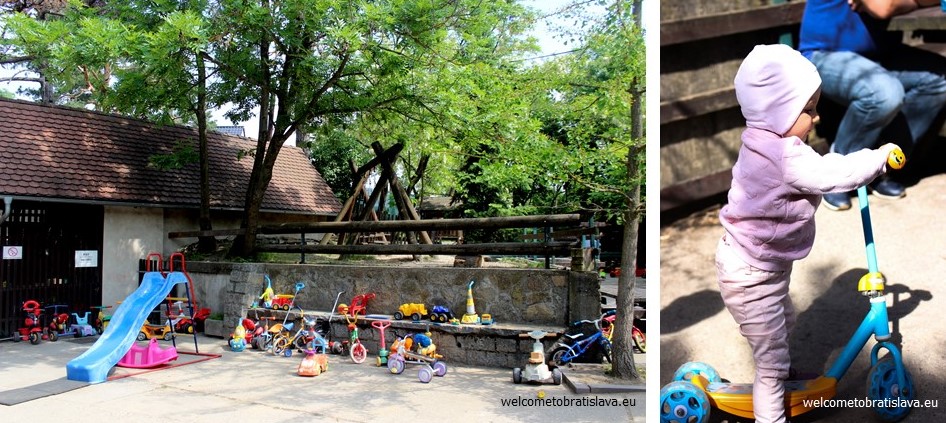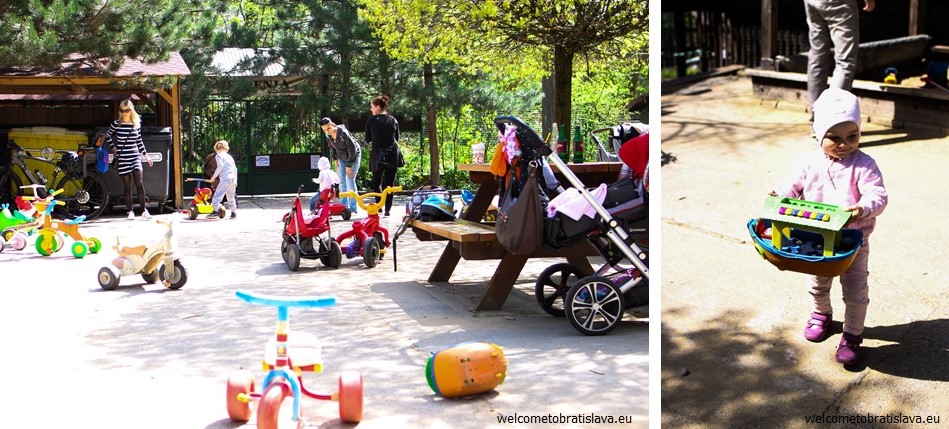 The playground includes swings, a slide and a covered sandpit protecting kids from direct sun with all the equipment necessary for playing. The playground is part of the community center and has a natural character.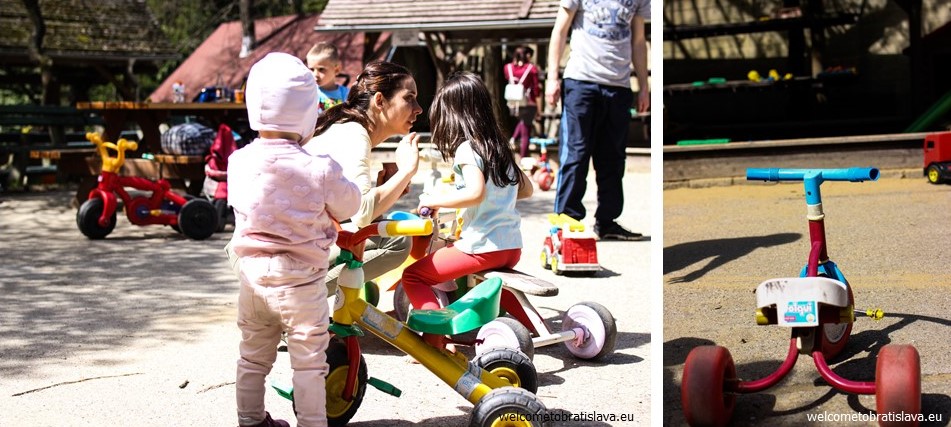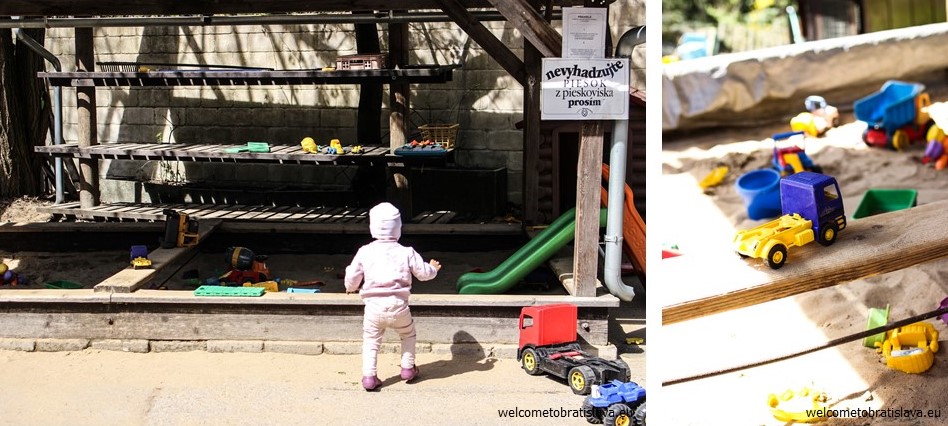 The biggest attraction is probably the mini Zoo (or a tiny one?) that includes several rabbits, a goat and a pig that likes to be stroked (well, we have resisted to do so).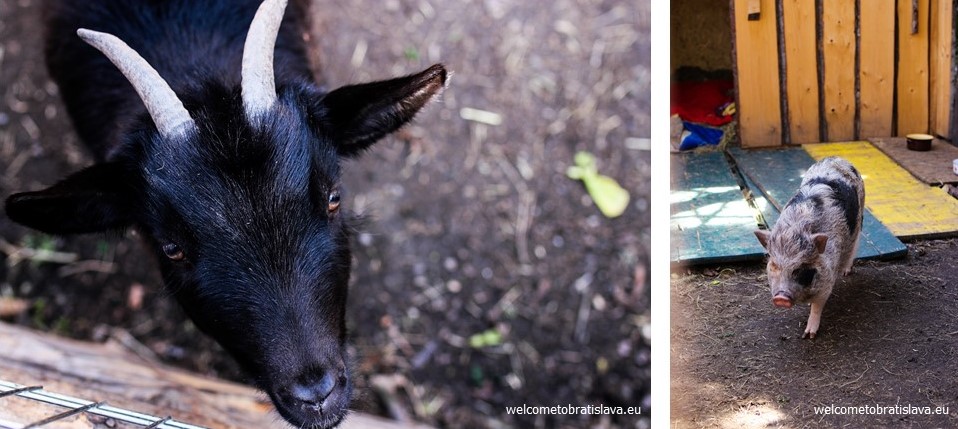 WHAT TO HAVE IN HORAREN HORSKY PARK?
Horaren offers basic selection typical for cafes. There are no warm meals, so don't count with a lunch or dinner here. They are known for good coffee, hot chocolate and a nice tea selection.

If you feel like having something stronger, go for some traditional Slovak spirits or the selection of wines. We also recommend to try something Slovak, like Bratislava rolls, pagáč or Kofola!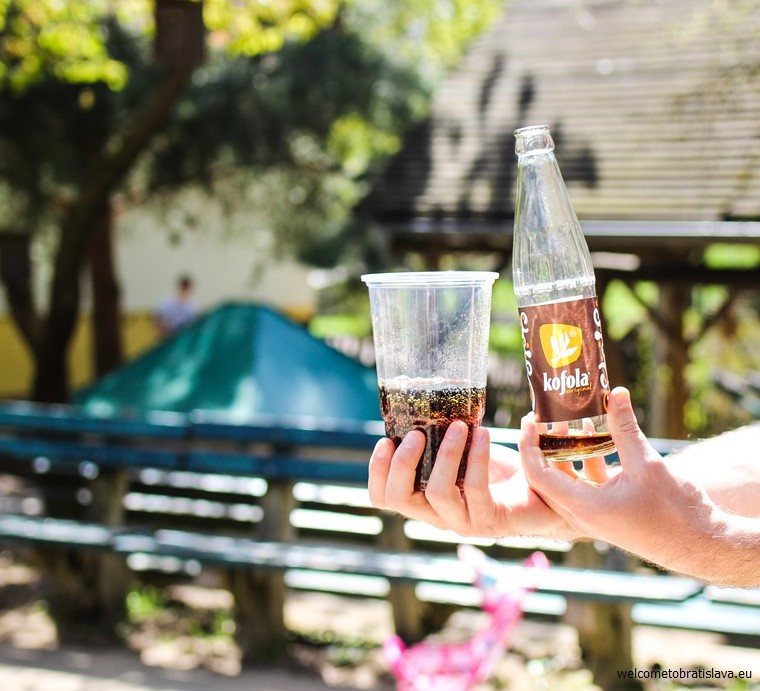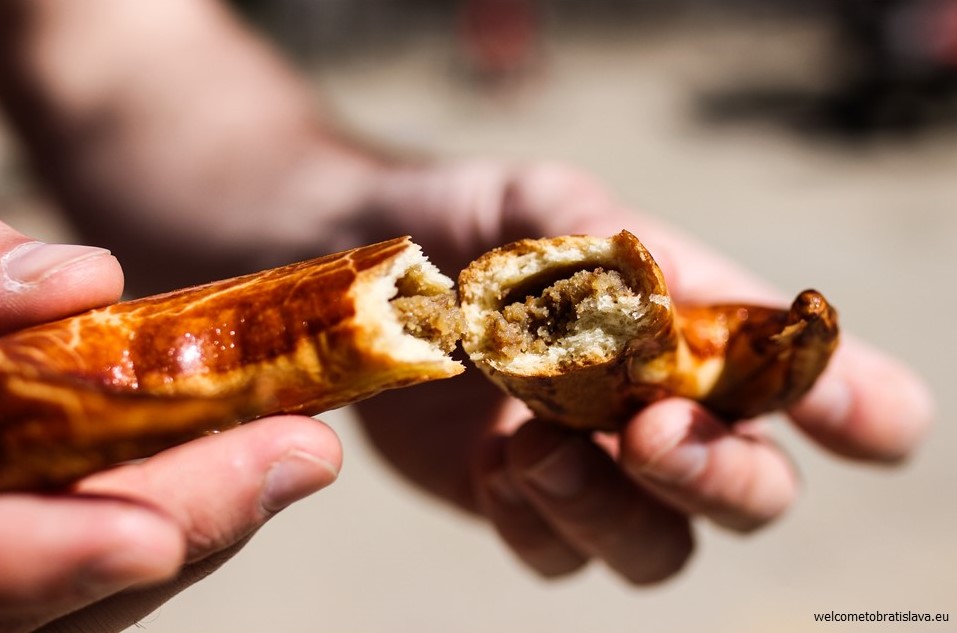 Another option involves various cakes. Just don't order the beetroot cappuccino, it was not tasty at all.
This long-standing place deserves the many accolades it undoubtedly receives and we would recommend any traveler or local to drop in and indulge in the nature.
Author: Zuzana Mytna

 OPEN HOURS: Check their Facebook page


 ADDRESS: Lesná 1


 CONNECT: Website,  Facebook


 MAP LOCATION: