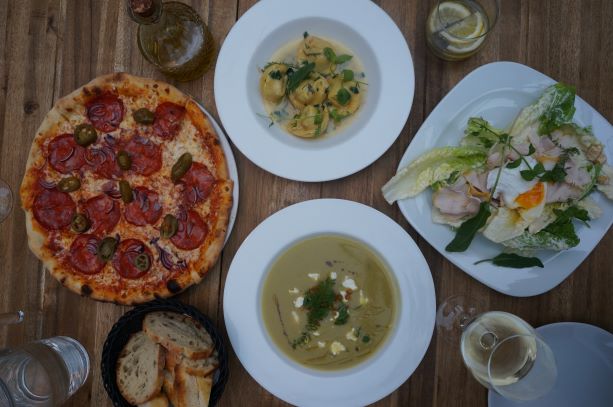 Discover the traditional tastes of Italy upgraded with a modern twist into stylish meals that will leave your belly happy. Gatto Matto Family is a concept of three branches with different approaches, together creating a platform where everybody can find their thing. Breakfast lovers, business people craving for tasty lunch breaks, couples looking or an intimate date, people wanting to enjoy good food in a relaxed vibe, friends coming for cocktails, fans of wine searching for a hidden gem to open their special bottle, families in need of space for their children to play while parents enjoy their meals – have you found yourself here? Read on and discover which of the three Gatto Matto places – ristorante, bistro or trattoria – is the best match for you.
Before we dive into the topic fully, let's start with a little intro on why we like this concept:
WHY IS GATTO MATTO FAMILY SPECIAL?
Gatto Matto is a family business. The owners – two cousins Maxim and Marek – employ family relatives and friends. Unlike the most gastro businesses, here they support building relationships among the personnel so if you see a girl serving you, she's most likely a girlfriend of somebody working there :)
They make their own pasta!
You will not find a microwave at any of their 3 branches.
Every meal we've had was not only tasty but visually appealing as well – decorated to the last detail. Something for the Insta-maniacs!
If you have a pet, you can bring it, too – all three branches are animal friendly.
And who is making sure that all customers are happy? Meet the guys behind the project: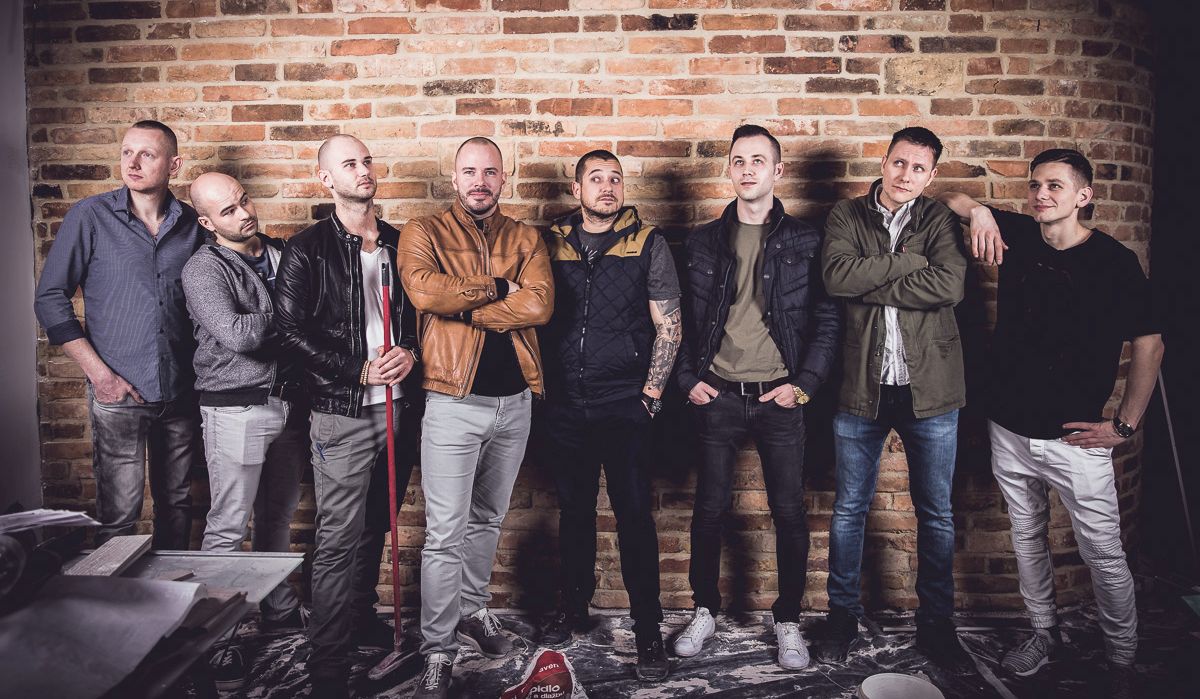 from left to right: Lukáš, Méďo, Marek, Maxim, Rado, Melón, Onďo, Boris (source: Gatto Matto archive)
That's pretty promising… or? :) Now time to learn a bit about the three branches as well. Which is going to be your favorite new spot? We have found ours!
GATTO MATTO RISTORANTE
Gatto Matto Ristorante is the oldest branch of the Gatto Matto Family and a perfect spot for a romantic date, a pleasant time to spend with your friends in a larger group, or for your next corporate event or family celebration. Even though it is located conveniently on a busy street of our Old Town, in order to enter it, you need to walk into a courtyard. This means you will find yourself at a calm place with a terrace, despite being a few meters away from the busy Panská Street. An ideal scenario!
We love the interior design here to the last detail – each of the areas that offer seating are beautifully decorated, combining wood, textile and plants with a taste. If you prefer outdoors, stay on the terrace. If you like indoors, you can choose the room with glass walls (so you are basically outdoor as well) or one of the areas "hidden" inside – for more intimacy.
Food, food, food!
If we were asked to describe this place briefly, the first phrase that would come to our mind would be "a modern cuisine with a twist." We've loved each piece of food we have ordered here so far and constantly get surprised by what they are coming up with. The ristorante offers a special "board menu" where you'll find the chef's picks of the seasonal options. This changes once-twice a week. If you find yourself in the same situation like us often – that you can't choose because everything on the menu looks tempting – ask the smiling personnel for an advice. They offer an a la carte, too, but we recommend to go for the board to have the most fresh and seasonal meal. Mondays to Fridays, between 11am-2pm, you can stop for a lunch menu which always provides 7-8 variations. Please note that when the lunch menu is served, the board and a la carte are not available – this is due to the high demand during the lunch breaks. You can even find yourself queuing, but that does not take too long, so don't get discouraged easily – it's worth to wait :) Between 2-3pm they offer pizza and salads only, and from 3pm till 10pm you'll be able to choose from the a la carte menu.
The ristorante, as the owners like to say, has two faces. The "business face" during the day when people from offices come for their lunch break, and the "friends/couples face" which mostly applies for the evenings. We can confirm that the place has a great vibe in the evening, with the Italian music in the background and dim lights, giving it that little extra charm. We love to come here for good food and wine to chat with our girlfriends and it's also a great pick for a date. Just make sure that you make a reservation if you want to come for dinner because they get very busy even during the week. But that is a good sign, isn't it? :)
GATTO MATTO BISTRO
Gatto Matto Bistro is a stylish multi-functional gem. Having a prime location on the Ventúrska Street, it can't be missed when walking in the city centre. Stop at this vibrant spot for amazing breakfast, lunch or dinner designed around "sharing," have a pleasant time drinking fantastic cocktails in the evening or enjoy a glass (or bottle) of your favorite wine in their VIP Wine Club.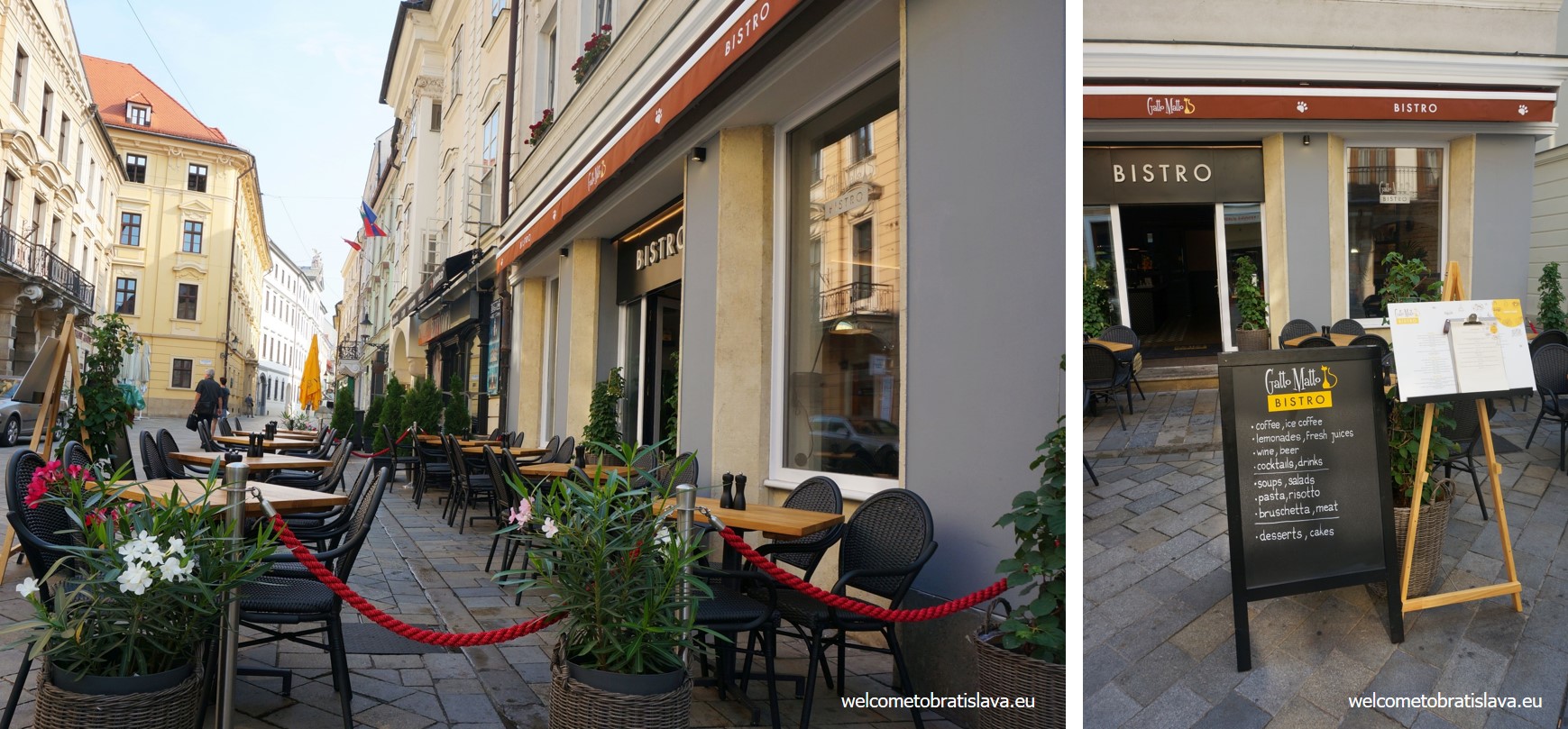 First thing to see when you walk in is the main bar area. That's where you want to be in the evenings before heading to the nearby clubs :)
Ladies, ask for Aperol, Pink Lady or Bublifuk (Bobble blower) if you want to refresh yourself during the warm summer days. Gents, you can do the same of course – if you like sweeter tastes :) It's not just a place for late drinking evenings, we like to come here after work for a drink, too – enjoying the nice outdoor terrace and people walking by.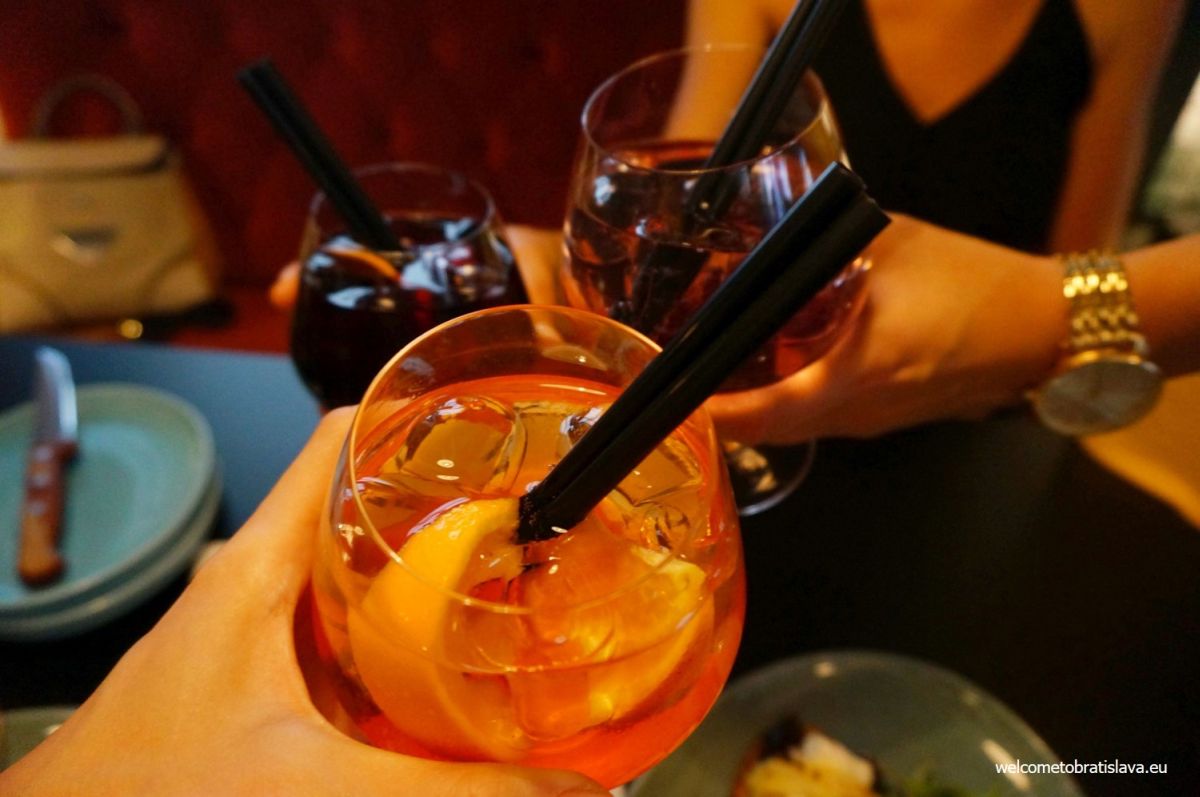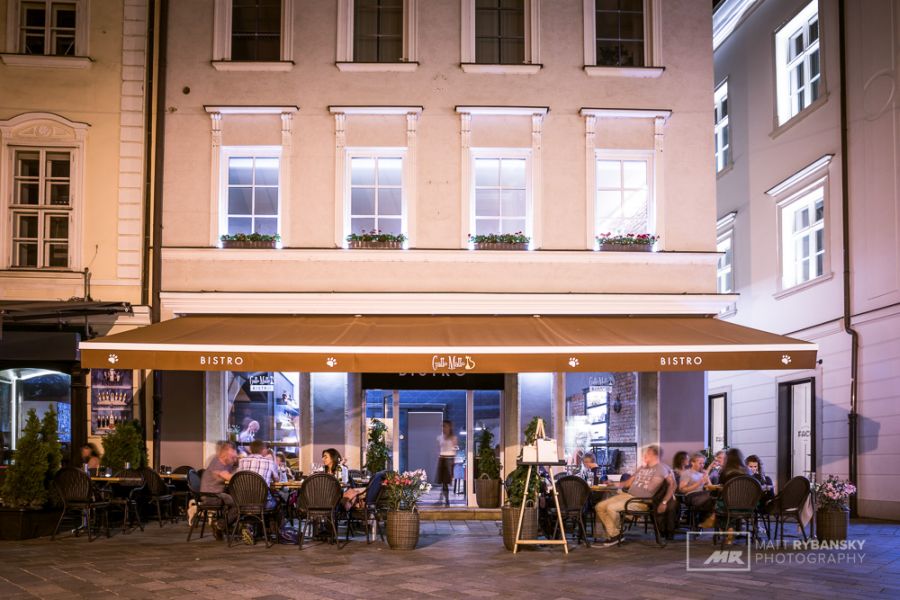 (source: Gatto Matto archive)
If you walk through the bar part, you will find the actual bistro and the kitchen area.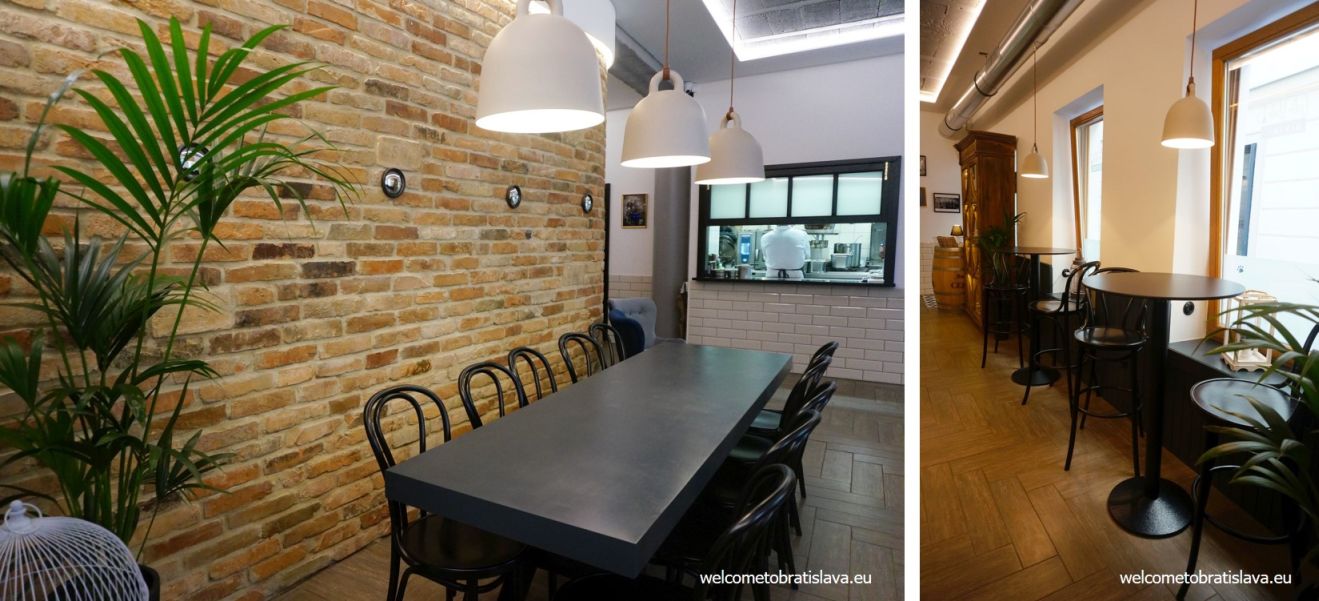 The beautiful and in a way "hidden" space upstairs is also part of the bistro but used mainly when the weather gets worse and people can't sit on the terrace.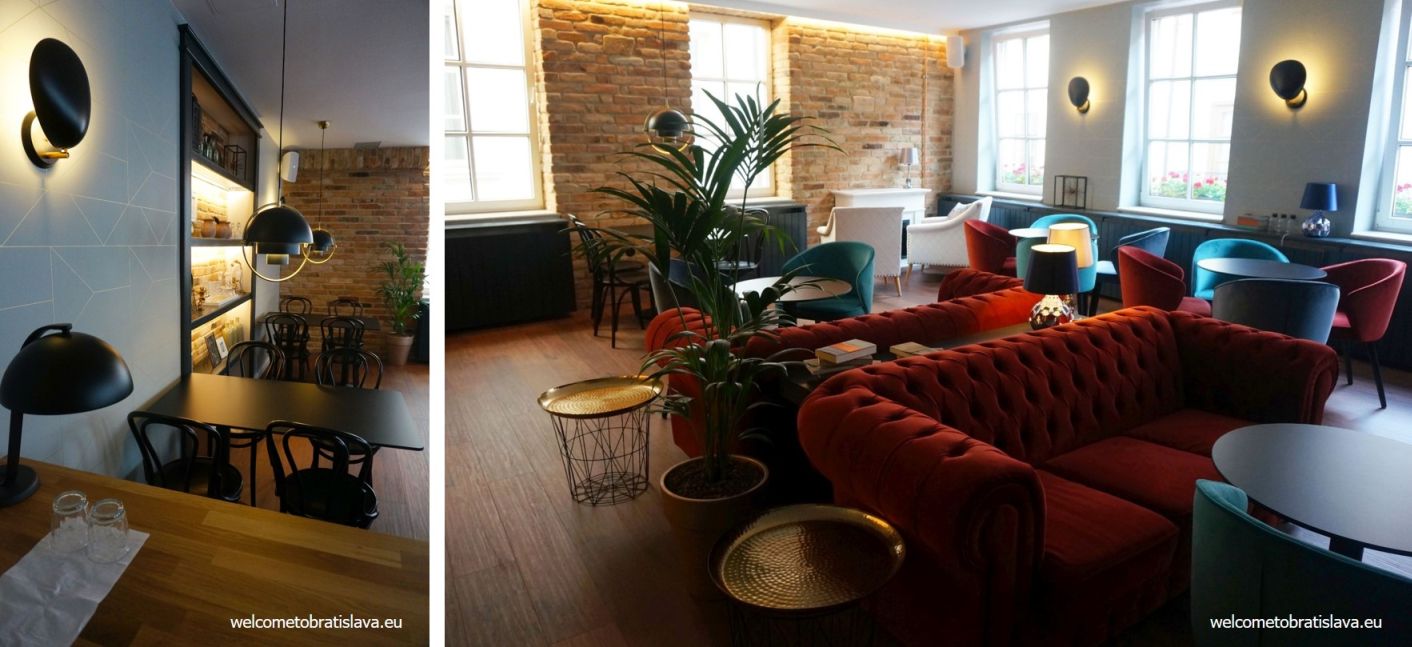 What to have in Gatto Matto Bistro?
If you look for a place where you can have your lunch during the week, Gatto Matto Bistro is a must-stop. Lunch menus are served 11am-3pm and are prepared a la minute. This means they will not run out of any item even five minutes before 3pm as everything is prepared freshly & quickly as it gets ordered. Compliments for that! For the evenings, they have a different, a la carte menu. The meals get changed seasonally, of course. Francesco, the head chef who comes from Sicily, looks after that. Molto bene!
If you prefer to taste more items than having just one main dish, we recommend you to ask for a sharing service. This means the personnel will set everything you and your companions order in the middle of your table – and the food party can start! If we need to pick some of our favorite dishes, we'd definitely vote for their risottos and salads but you should also try the big bruschettas with fantastic sides.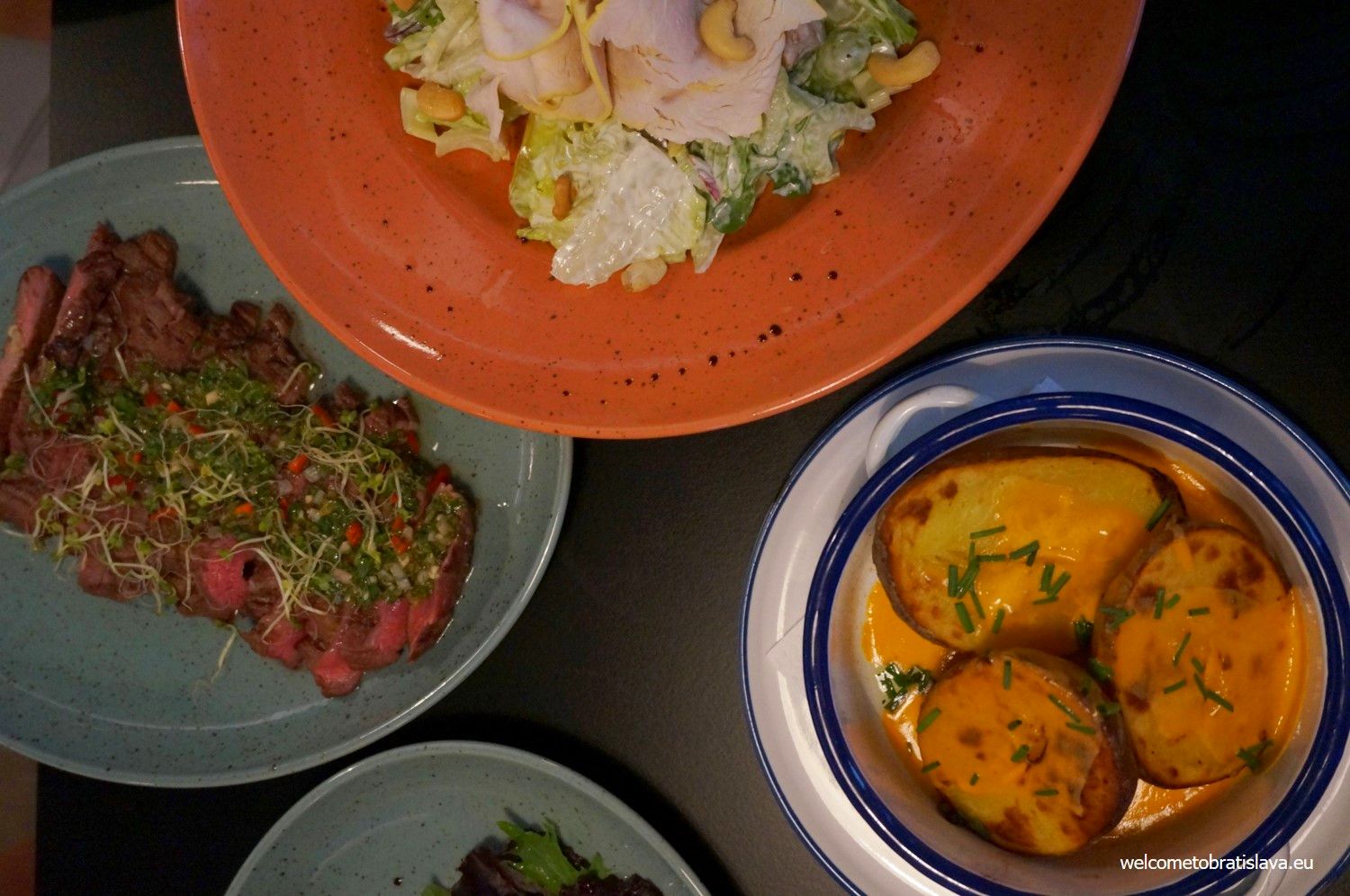 No reservations can be made in the Bistro so just stop by when you next pass around.
Banka del Vino

People who love wine, buy wine – logically. It's great to have a relaxed evening with a chilled bottle at home, isn't it? But you know what else is also great? To have an option to enjoy that special bottle somewhere else outside of your living room – sometimes you just need to change the scene. For this reason, the guys from Gatto Matto introduced a concept of a wine bank. The idea is simple – you can store your bottles in their basement – a cellar of which the foundations were laid in 1890s (!) and which offers great conditions for storing bottles because of its constant temperature and humidity. The capacity of the wine bank is 45 people and the rent is 1 €/day. As a member you will get your key and you can come and enjoy your bottle of wine anytime.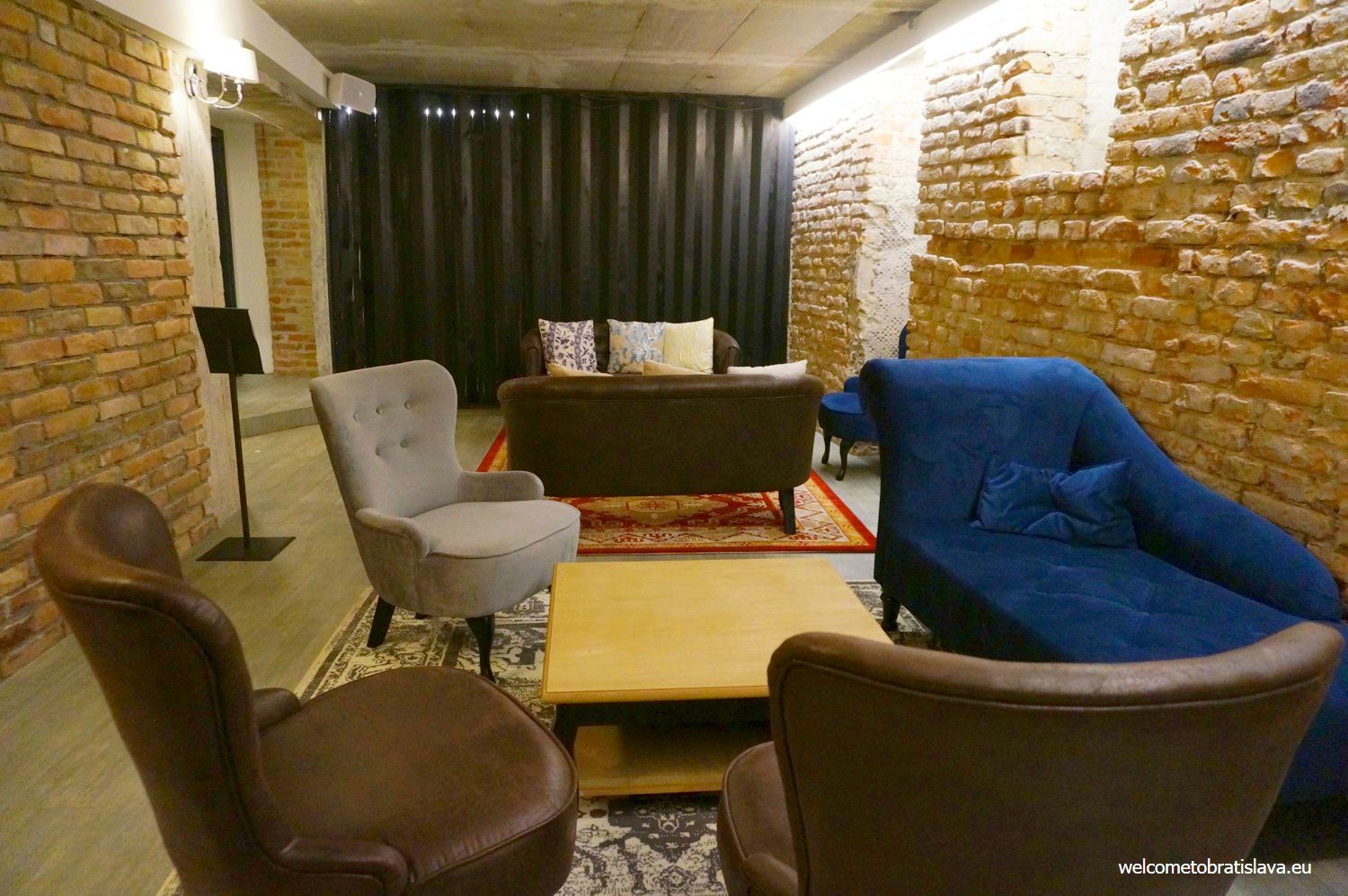 GATTO MATTO TRATTORIA
If you are looking for a place where you can have great food, a relaxing ambiance, a children's corner and green area for your little ones to play at, or you need a beautiful spot to organize a family or business gathering for up to 30 people, Gatto Matto Trattoria is the perfect decision for you. The restaurant is a former family house of the owners and you can feel the coziness of the whole surroundings, including the garden and the pool-turned-to-be-a-fish-pond which is magical especially in the evening, with all the lit up small lights.
Children love it here because the area with many toys is pretty big, there's a children's menu designed and rabbits in the garden that they can admire. Parents love the place, too, because of the special children's toilet and a changing table they can use when needed.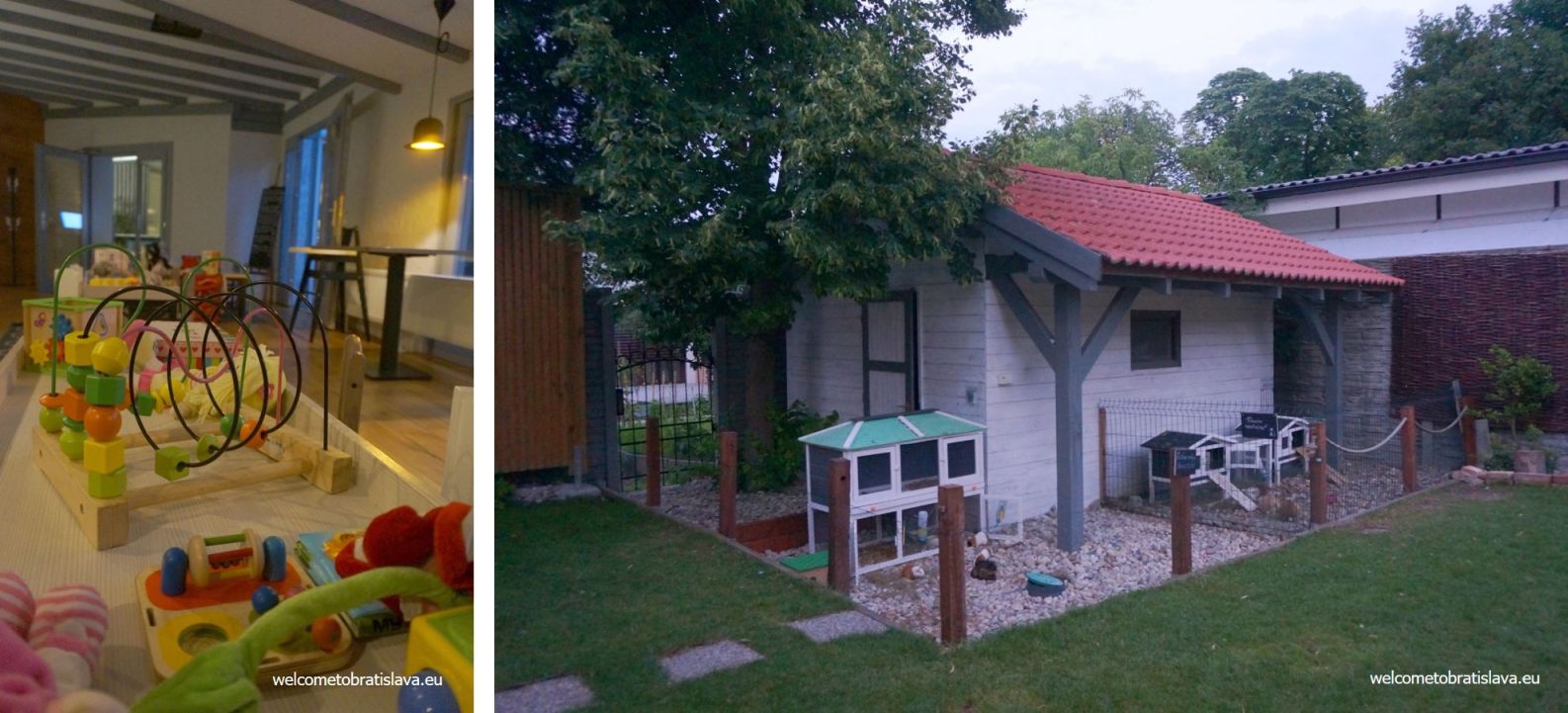 The trattoria might be a heaven for families with kids, friends and couples should not avoid it either though. Although it is located out of the city centre, you can get there within 15 mins by car and parking on the spot is very easy. So it is a perfect get-away for example for a romantic date – the place is big so you can ask for a reserved table at which you will not be disturbed by other guests, and have your privacy, too. Food-wise, from the many options we definitely recommend to try some of their pasta dishes  – they make their own pasta right here on this address :)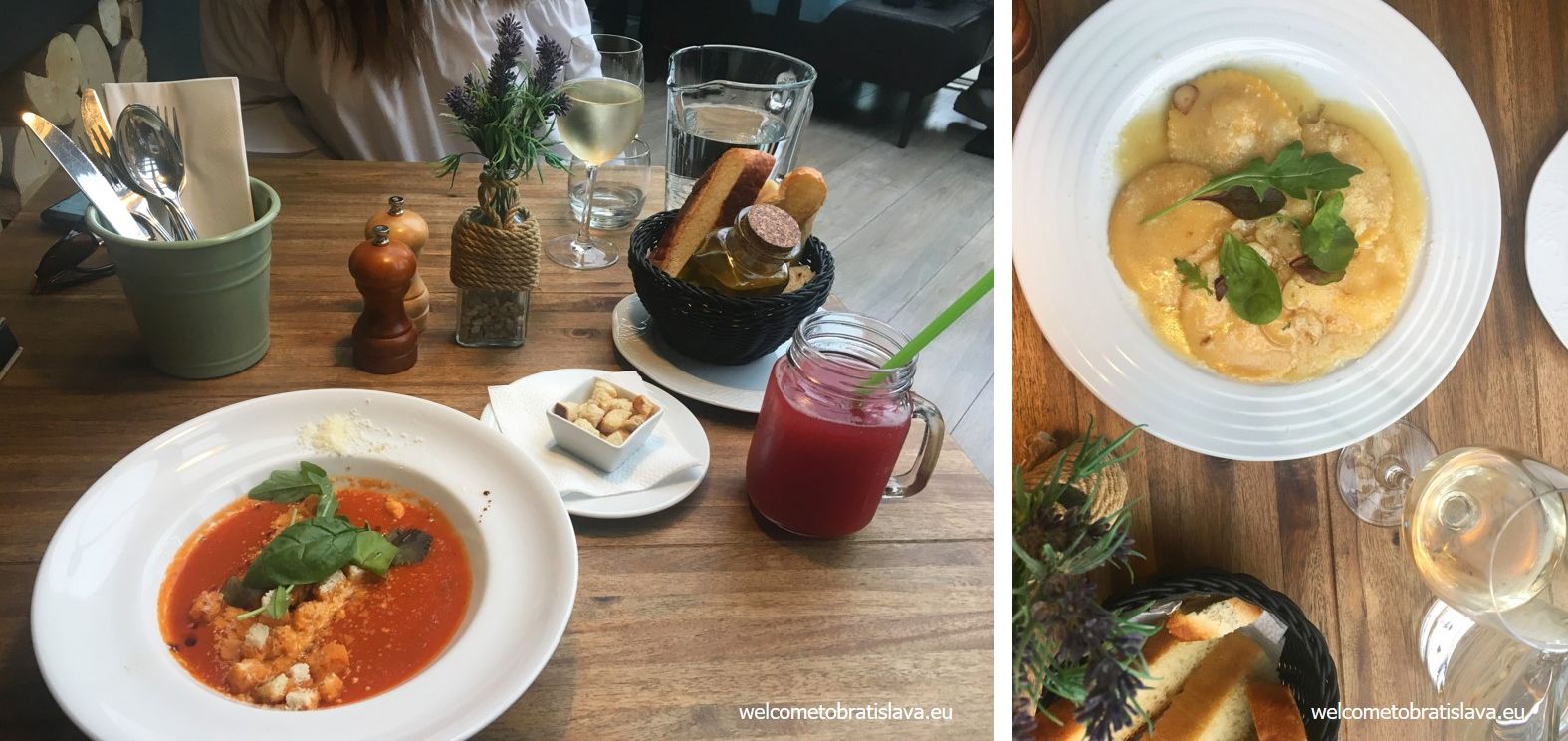 Whether you choose to visit Gatto Matto ristorante, bistro or trattoria, look forward to be served by friendly personnel, leaving with a satisfied belly and feeling relaxed & energized. That's the reasons why we love these places. Your turn to give them a try :) Buon appetito!
Author: Maria Kecsoova

 OPEN HOURS: various, check their Facebook pages for updates


 ADDRESS: Panská 17 (ristorante), Ventúrska 12 (bistro), Maďarská 1/a – Rusovce (trattoria)


 CONNECT: Website, Facebook ristorante/trattoria


 MAP LOCATION: