Do you enjoy reading what we write about? Do you find our blog helpful? Do you come here for occasional inspirations? If you answered yes at least to one of the questions, great! We would like to ask you for a small favor – spend 10 seconds to give us a vote! We have a nomination in the "Blogger of the year" competition, in the category "Life, art & culture," and your vote can help us.
JUST 3 STEPS!

1. Click on this link and fill out your email. Submit by clicking on the button "Odoslať."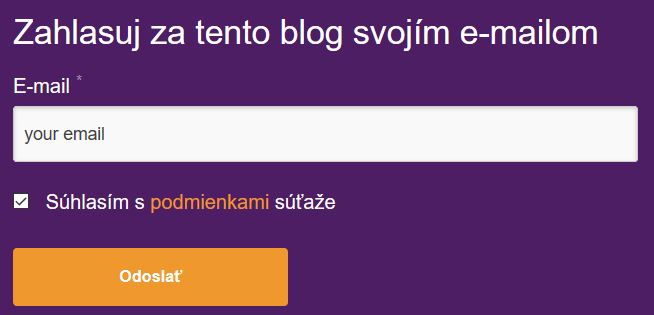 2. You will receive an email (very likely it will end in your SPAM folder so please check it). Click on the link you will be sent to confirm your vote.
3. That's it, you've just helped us. THANK YOU!
IMPORTANT: The deadline to submit your vote is 30th April 2017, 09:00.

Ďakujeme!
Maria, Zuzana & team