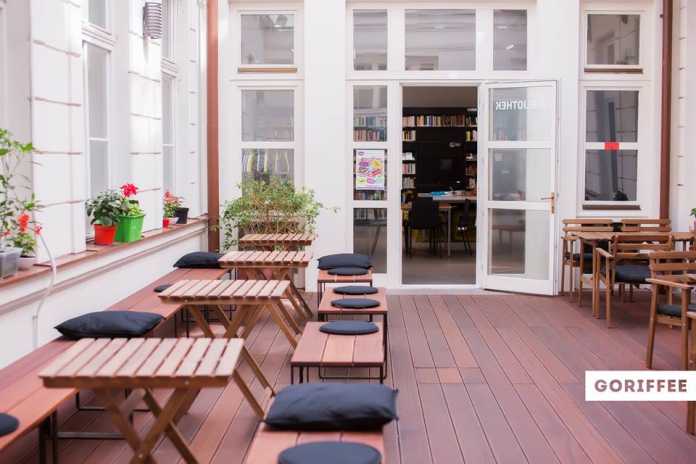 Looking for a cool coffee spot? Goriffee Kaffeehaus is a small coffee gem in the world of Bratislava's new generation cafés. Wonderful caffeine experience is ensured even to the most demanding customers through specialization in selection coffee and tea imported from Rwanda, roasted in Slovakia and prepared by a professional barrista for you. Highest quality and friendly service is guaranteed and we just love it here for that.
LOCATION
Goriffee Kaffeehaus is hidden at the Panenska Street within the premises of Goethe's Institute (German Cultural Institute). It is very close to the Grassalkovich Palace – get out at the bus stop "Hodzovo namestie". You will find it within Goethe's Institute's library – when entering the building, walk straight to the reception and then turn to the right following the sign "Bibliothek".

INTERIOR
Such an interesting connection of great coffee and a library space creates a special atmosphere for meeting with friends, work from home or different workshops. German books, board games and selection coffee – we cannot wish for anything more.
The interior is very simple and modern, so do not expect any instagram snapshot-styled place. This however does not substract the comfort, charm and community character of this place.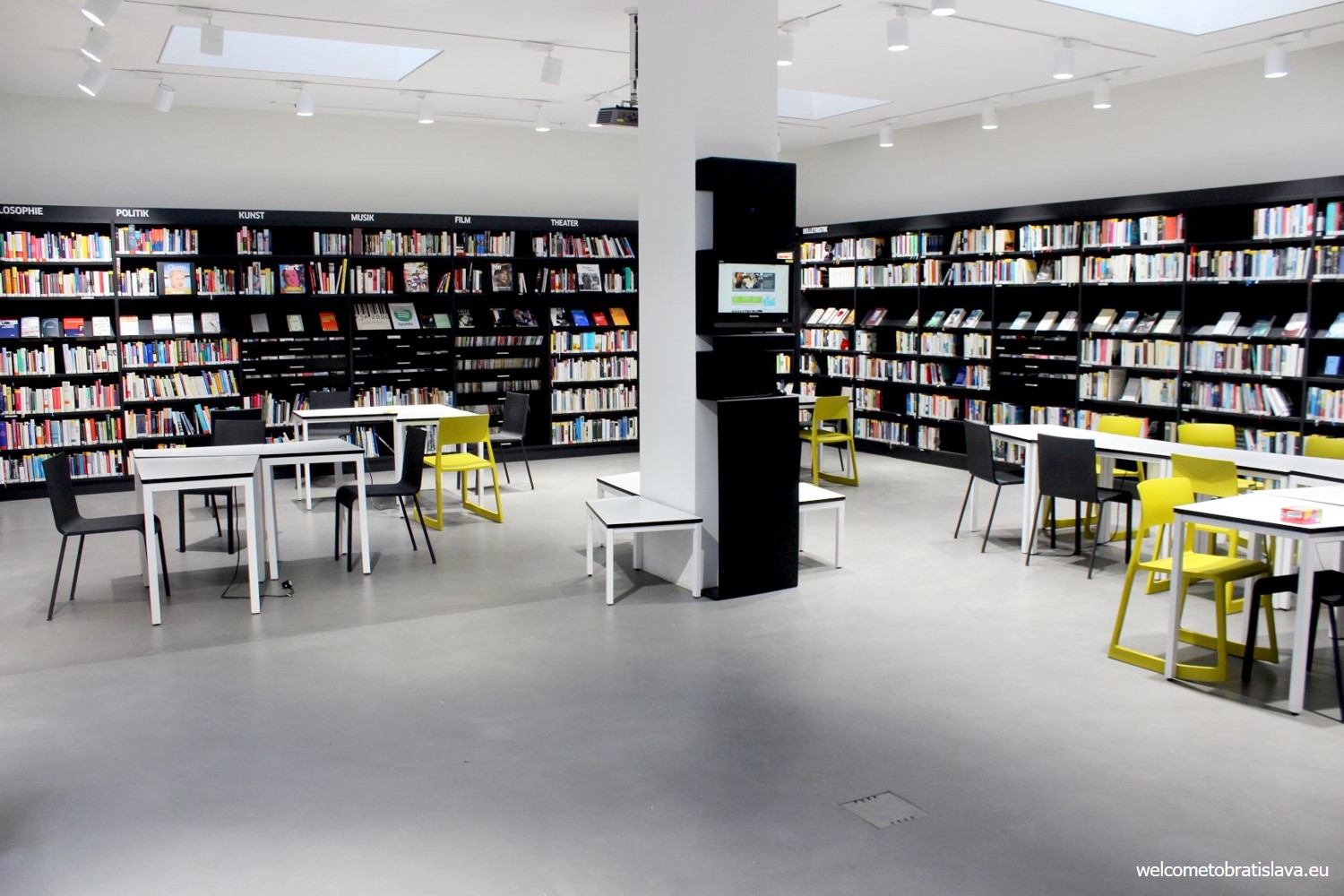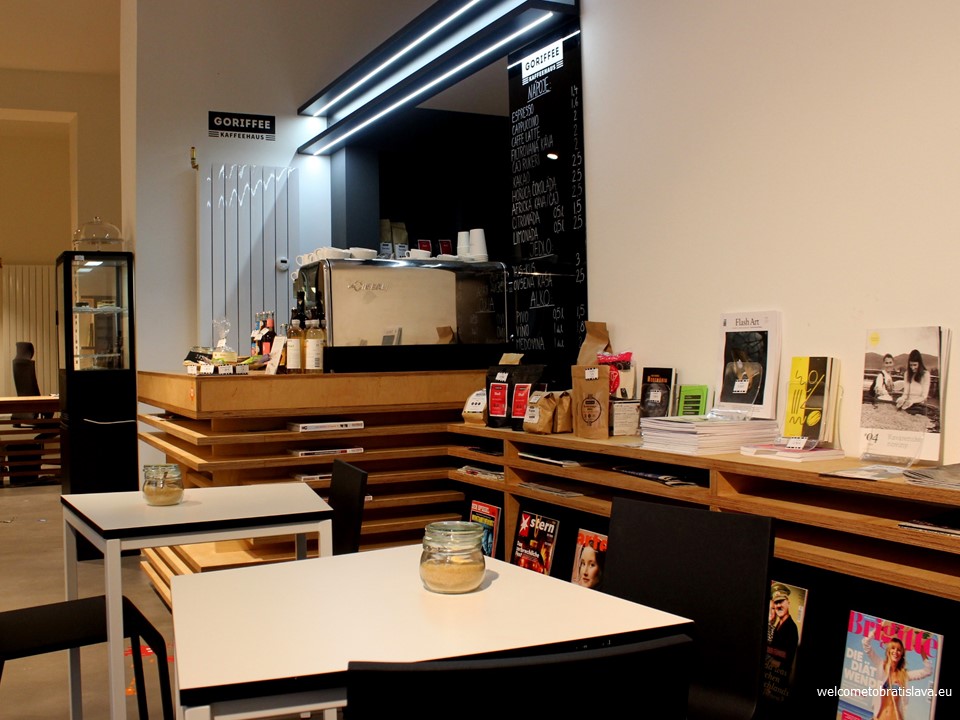 There is one main room dedicated to Goriffee Kaffeehaus and the second room serves for library purposes.
We simply love their irregularly shaped tables where beautifully barristed coffees and cocoas can shine. And books, books and more books!
WHY IS GORIFFEE SPECIAL?
The brand Goriffee was established by a trio of young entrepreneurs who decided to import good coffee directly from farms in Rwanda without a middle man, roast it by themselves and distribute further in Slovakia to other coffee places, firms or individuals. They opened the Goriffee Kaffeehaus later on and it offers now a selection of Arabica coffee, predominantly Garuka and Sholi, Rukeri tea or Columbian hot cocoa Casa Luker.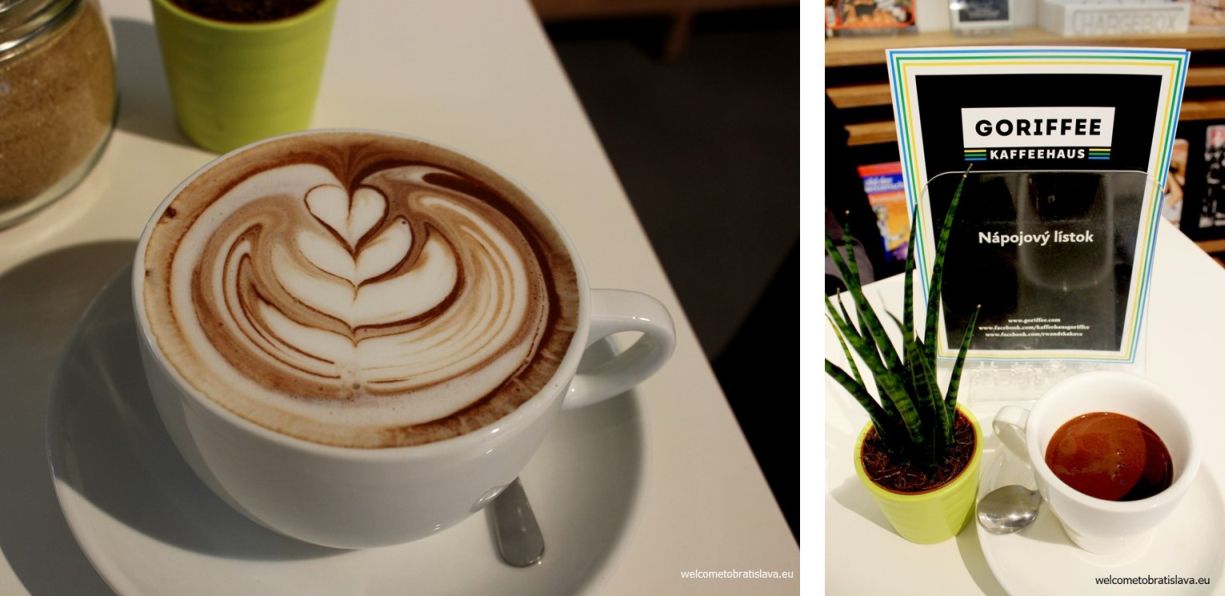 Service here is super friendly – many places could learn from the customer approach of Goriffee staff.
WHAT TO TRY?
As you might have already understood, this is mainly a coffee place. Luckily, you can have also other high quality treats here. Which ones?
From coffee selection, you can choose from espresso, filtered coffee or African ginger coffee. We also loved the dark hot chocolate from Madagascar and processed by Slovak chocolate manufactury in Nitra, Slovakia – thick, with the right texture without becoming a pudding. The hot cocoa was also yummy in its pure form with bitter taste of high percentaged cocoa and not too sweet. African ginger tea is next one on our to-try-list:)
For hungry ones, there is couple of tasty treats on the menu. We have tried the couscous salad with vegetables and goat cream cheese which was splendid, and a salty salmon quiche – super tasty! You can also try bread with meat spread with traditional Kenyan tomato-onion salad Kuchumbari.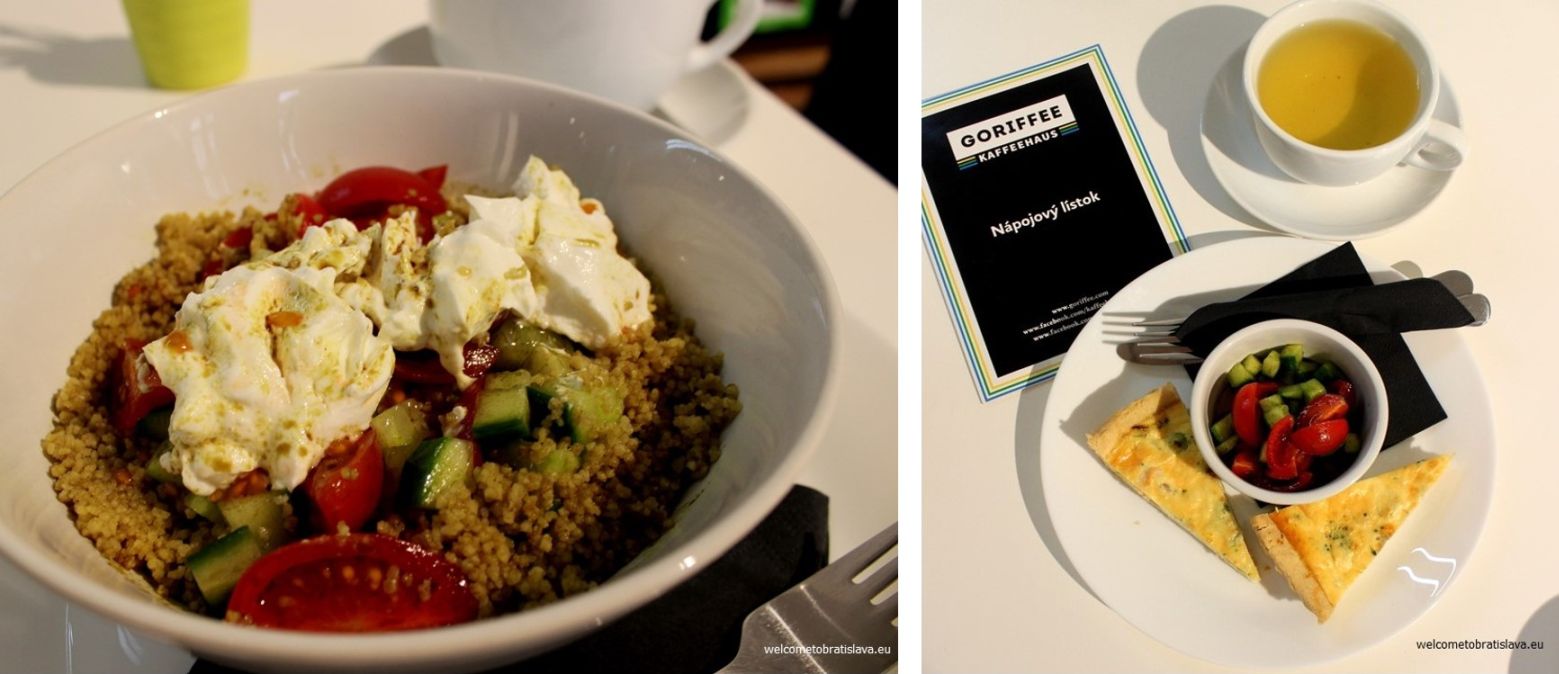 They used to have the yummy cakes from bakery Fertucha. This chocolate cheesecake was absolutely amazing. Now they offer amazing sweets by Mandlove.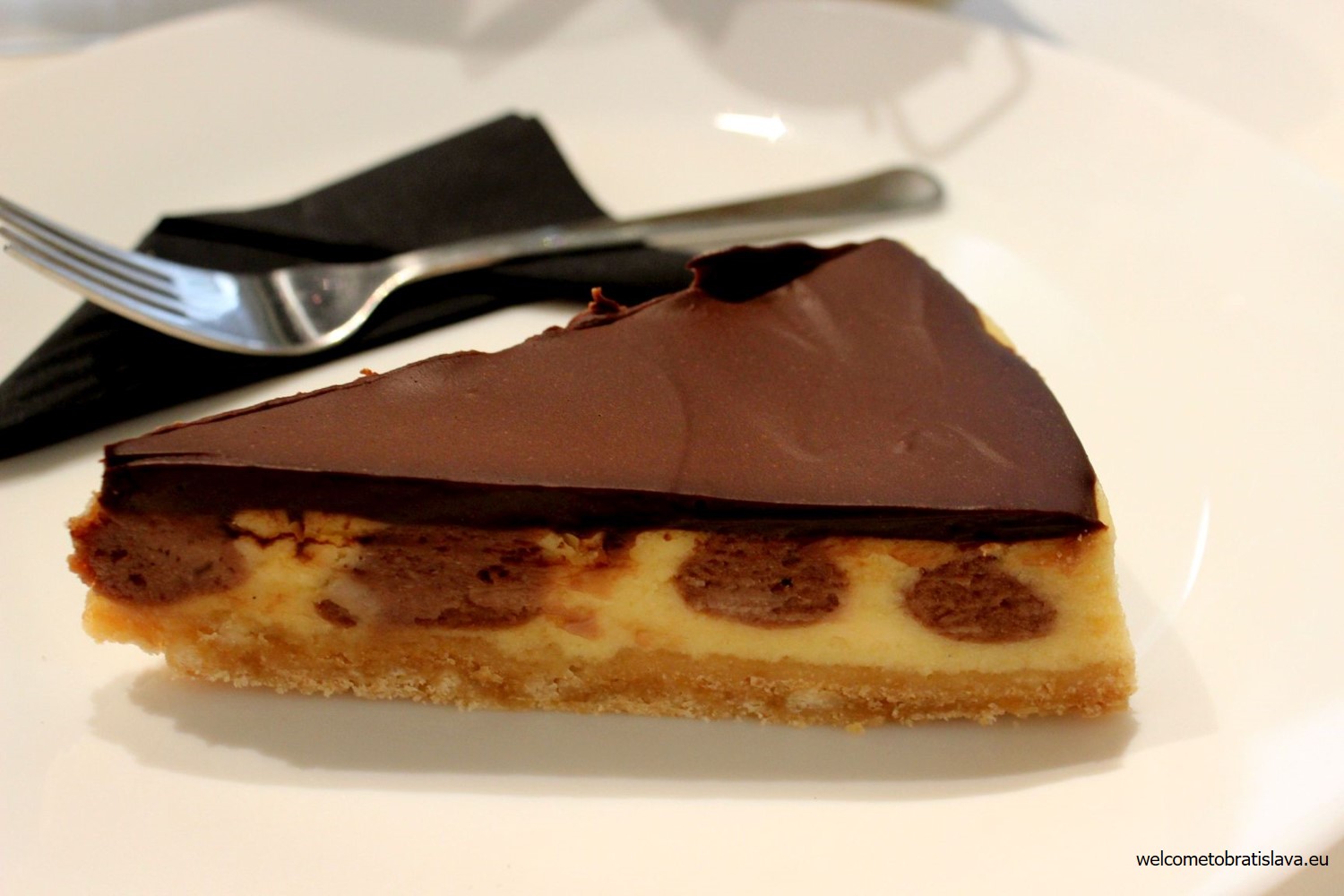 You can also enjoy a superb terrace when the weather is warmer.

(source)
Goriffee Kaffeehaus also offers barrista trainings, advisory services and cool stuff for coffee preparation. And since recently, you can also pay by card here!
Author: Zuzana Mytna

 ADDRESS: Panenska 33


 OPEN HOURS: Check their FB page


 CONNECT: Facebook, Website


 MAP LOCATION: