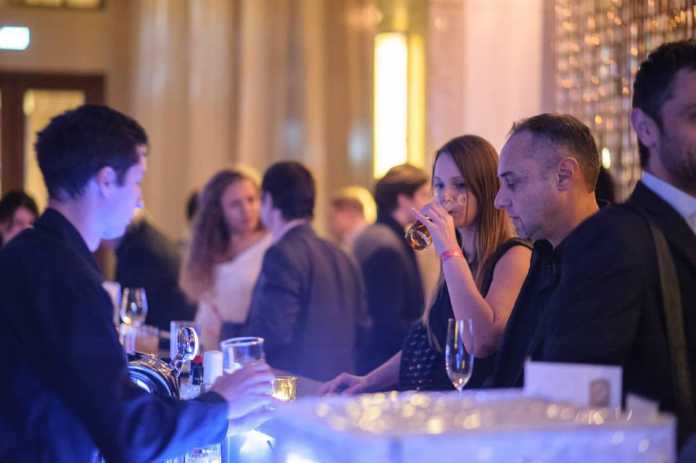 Whether you travel alone, in a couple or with friends, it is always nice to come across some interesting people on your way. Meeting your country's patriots, getting to know locals or just hanging out with people of different nations – all this is possible in Bratislava. How? With organizations/communities that connect people from all around the world in our little big city. Read on to find out details about them, type of events they organize and info on networking in Bratislava:
1. INTERNATIONS
InterNations is an international community for all people living and working abroad. Founded in 2007 by three young entrepreneurs from Germany, it has become the biggest expatriate network worldwide – uniting more than 1 million expats in all countries around the world.
InterNations helps expats to feel at home abroad, meet people and find information about their new environment. There are around 5 000 members registered with InterNations Bratislava.
Why join?

"It's a great way to meet fun, interesting people from all over the world. InterNations helps you in many ways, you can find some relevant information about the city, business network and make new friends.  With various events that we organize on a monthly basis you are sure to have a great time.  And it's a global community so if you travel to any major city in the world, there will be an InterNations event there to welcome you," says Diego Loyola, ambassador of the InterNations Bratislava community.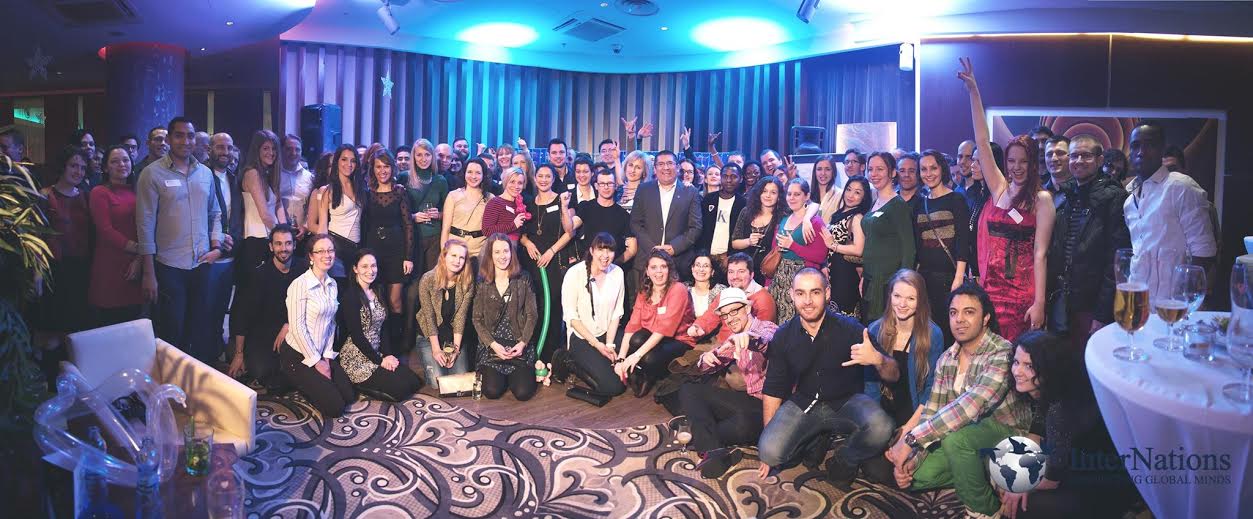 Events
This community is great for all those who like meeting new, open-minded people. The Bratislava community organizes regular events each month – held on stylish places, at the best hotels' lounges and city restaurants. Anybody is welcome to join but it is recommended you first register on the portal (for free) and confirm the participation by accepting an invitation. So that the organizers know how many people to count with. Each event starts with an ice-breaker where you are seated at a table to talk to other people, then required to change the table and talk to other people. No chance you would be left alone – this is a really cool way of networking! The entrance fee is 8 € if you have registered (otherwise 10 €), but can also be for free – once you are an Albatross member.
InterNations Bratislava community organizes other events as well – DinnerNations for those who like to meet new people over good food, clubbing nights for those who want to enjoy a fun evening dancing, and some other events like wine tasting, cooking classes and trips around Slovakia.
You can also join a virtual conversation by checking out the Bratislava Forum where different topics are discussed among the members – related to services in the city, job opportunities, travel tips, rentals etc. Even if you do not plan to join, this info might be still helpful :)
If you want to stay updated about the upcoming events, check out this Facebook page.
If you want to register with InterNations, click here.
2. INTERNATIONALS

Internationals Bratislava is an organization that brings together people from all around the world living or visiting Bratislava, regardless of their cultural origin. It was founded by a Croatian girl Maria – an expat who moved to Slovakia in 2010.
Currently the organization has members coming from more than 120 countries. Their mission? To connect cultures and find new friends.
Why join?

"The biggest international network in Bratislava – more than 14 000 members including over 120 nationalities and all age groups. No membership fee. Some events are free of charge and for some you pay a small fee. We also help foreigners with practical questions like how to find a job, accommodation, doctors and so on – everything for free," comments by Maria Hrvatic, Founder of Internationals Bratislava.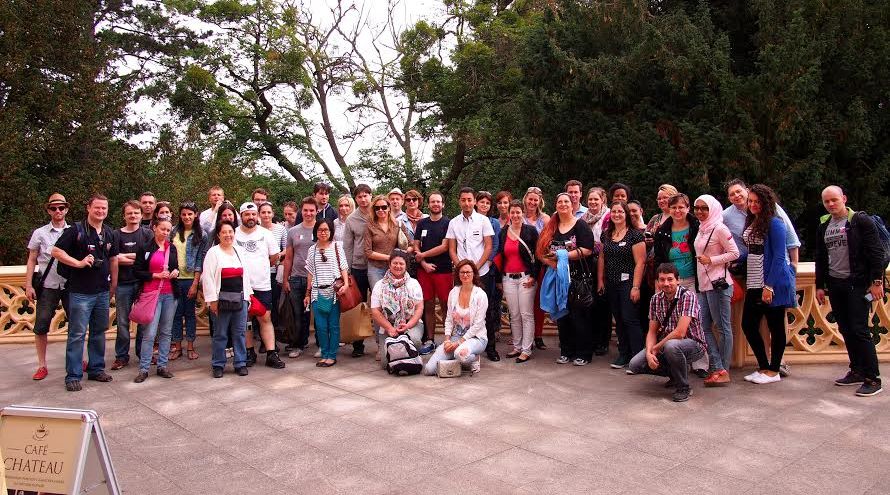 Events
Members of Internationals Bratislava are mainly young and energetic people who like to have fun, meet new people and engage in different activities. You can meet them at regularly held events – parties, gatherings and trips for foreigners as well as locals in Bratislava. Every second Thursday there is a thematic party in The Club – the biggest disco in our city center. Carnival, Hawaii, Halloween, Beach, Traffic lights party… each time something interesting. The party always starts at 10pm and all the girls who come before 10:30pm have a free entry. If you have birthday around the date of the party, you'll get in for free as well :) Otherwise the standard fee is around 4 € – 7 € for students under 26 and with a valid ISIC card. Special offers on drinks and a house DJ is a guarantee that you will have some good time.
Occasionally they organize international creative workshops for women – with an experienced lecturer where you can create jeweleries, Christmas decorations, carnival masks or flower garlands.
Workshops for newcomers in Bratislava called 'Welcome to Bratislava workshop' are held usually each quarter. All foreigners that are in Bratislava for less than 3 months are invited to join Internationals at these workshops – the newcomers are shown how to settle in Bratislava, where to find an English speaking doctor, hairdresser, where to find accommodation, how and where to learn Slovak language, where to search for a job, where to meet Slovaks, expats, where to go out, how to get a work permit etc.
If you would like to explore the beauties of Slovakia, you can join them on some organized trips. These usually start at 8am and finish at 10pm and include visiting Slovak castles, caves or UNESCO sites. You can join Internationals on many events held in Stara Trznica as well – and for example try food from different exotic countries.
For more info on the upcoming parties and other events make sure you check their Facebook page.
Want to know more about Internationals Bratislava community? Click here.
3. INTERNATIONAL WOMEN'S CLUB BRATISLAVA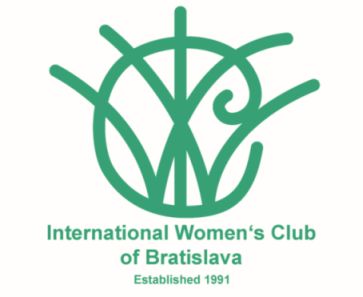 The International Women's Club Bratislava was founded in 1991 and grew from a need to connect foreign and local women with shared interests and a desire to contribute to the local community. The club serves as an easy way to find a mutual interest that women, without any political or diplomatic borders, have in common.
It currently represents 25 nationalities who speak 23 languages and who organize regular meetings for members, as well as public fundraising events.
Why join?
"I realized that there was a need to encourage interaction between Slovak and foreign women in Bratislava. An easy way would be to find a mutual interest that we women, without any political or diplomatic borders, would have in common. Was there any better way of getting organized than creating an international women's organization where we foreigners could get involved in volunteer work and fund-raising events together with our Slovak counterparts for joint humanitarian causes?" Eeva Hacker, IWCB Founding President.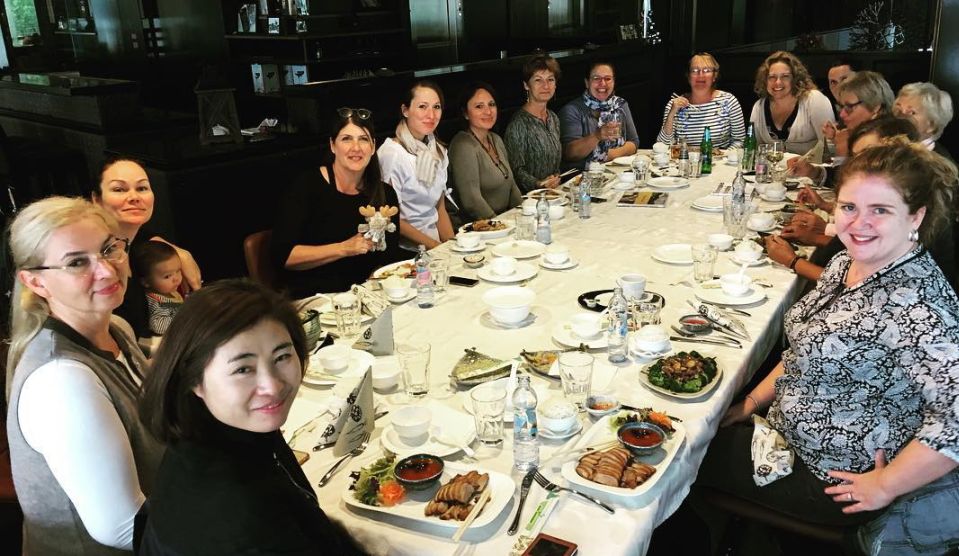 Events
The IWCB members nurture an atmosphere of friendship, networking, cultural exchange, language learning, and active living. The club offers exclusive activities and opportunities to meet like-minded individuals. Whether you want to practice sports, play cards and games, improve your language skills, or demonstrate your cooking talents, there are a lot of choices for everyone. Some of the free activities offered to IWCB members include tennis, hiking, wine tasting, creative cooking classes, lunch of the month, book club, golf, calligraphy, various games and workshops, Slovak language courses & more.
The club also organizes regular coffee mornings and happy hours – enjoying conversations over a cup of coffee/cake or cocktails. This is a great opportunity to try new hot spots or recommended restaurants in town!
Besides regular member-only activities they also organize events which are open to partners, family and friends. The most popular include Arts & Crafts Exhibition, Trips in and around Slovakia, Tours of Bratislava, Welcome to My Country, New Years Party, and many more.
Check out their events calendar, main website or Facebook page for more info.
If you want to join the club, there is a membership fee, depending on the length of the required membership. These fees go towards subsidizing the club's activities. Read more about joining.
4. COUCHSURFING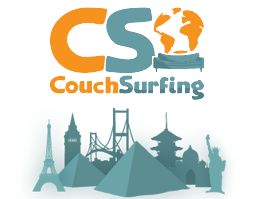 Couchsurfing began in 2004 as a small passion project by a group of students in Iceland and now is a global community of 10 million people in more than 200 000 cities who share their life, their world, their journey. With Couchsurfing, you can stay with locals in every country on earth. Travel like a local, stay in someone's home and experience the world in a way money can't buy. Couchsurfers open their homes to travelers and in return get hosted on their travels as well. It is however not only about hosting or being hosted.
If you don't feel comfortable having people you don't know at your home, you have a chance to meet them on their travels and can offer to guide them through your city or country. When you travel abroad and don't want to be hosted by someone you don't know, you can only arrange to meet people for a coffee, a talk or a party. There are many options :)
Why join?

"Sharing means caring. Sharing your home, meal or your experiences can make the world better and the best thing about it is that you can do it with little extra energy. For me hosting a couchsurfer means the same thing like hosting a member of my family. The energy and time you invest to someone you haven't seen before will not be lost and I'm sure that your host will pass some of it to other people he would be hosting sooner or later. I joined CS in 2006 and since then I have hosted people from all over the world and have been hosted by people during my journeys abroad as well. Meeting those people during my travels definitely changed my way of thinking and also living of my life. I call it a little university of my life. If you want to change the way you live now, please join and be active in the community. Be a good host and learn to be a good guest as it's equally very important," comments Ondrej Stefek, Couchsurfing Bratislava Ambassador.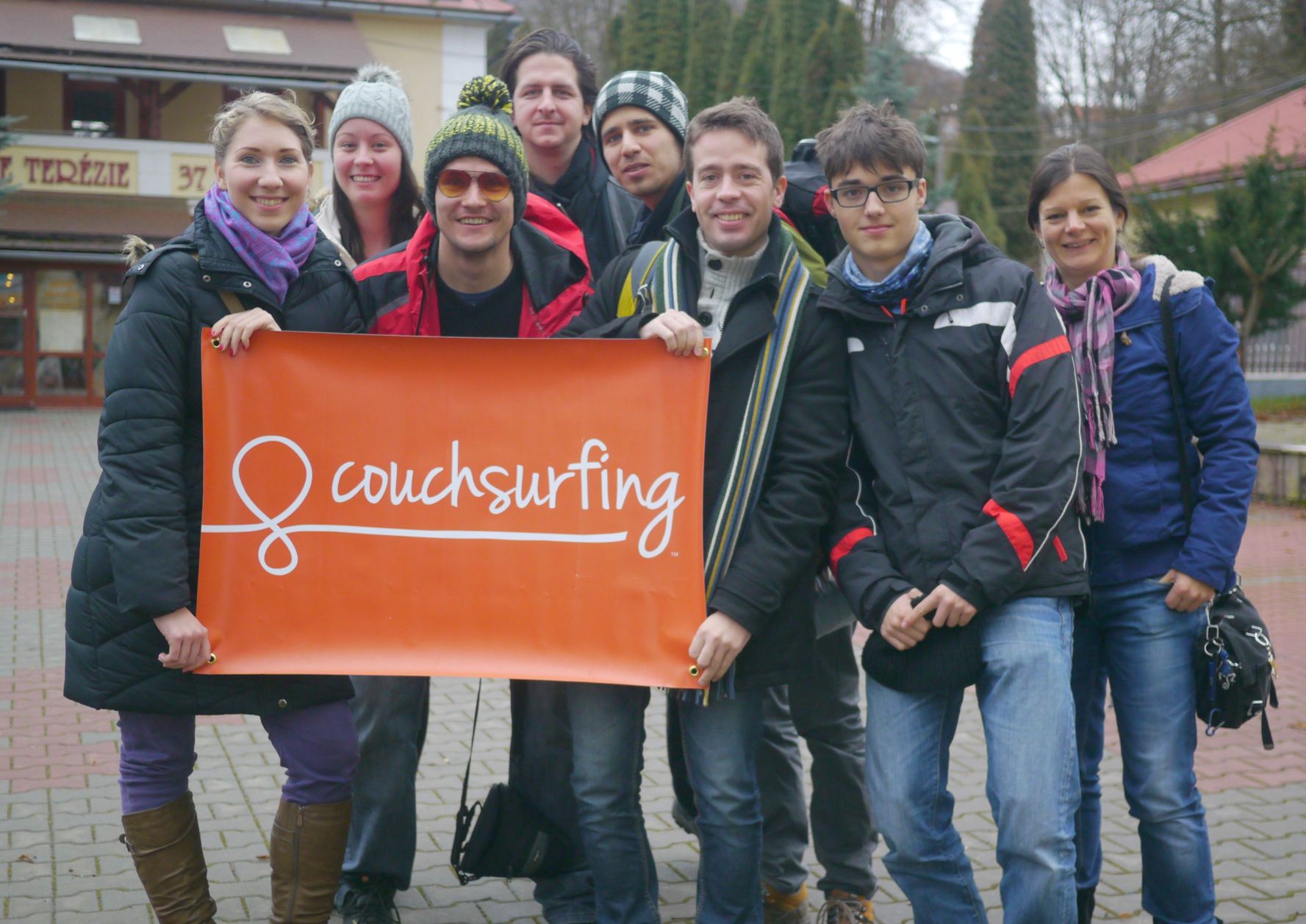 "Only one reminder from me: don't look here for a couch! If you look for a couch on CS, you will get a place for one or two nights. If you rather look for a host, you will get a good friend for the rest of your life. Fill up your profile completely. Read profiles of the people first and only then approach them with a personal message and reasoning why you selected them. I'm looking forward to meeting you on YOUR PERSONAL CS JOURNEY," Ondrej adds.
Events
The Bratislava Couchsurfing community has more than 14 000 members. They meet regularly in smaller groups at various events. If you are in Bratislava on a Monday, you might want to join their Monday meetings called "Deep talks about nothing" which are held in various bars and pubs. The idea is to meet, talk and get to know new people. Each Wednesday there is a so-called "Language exchange club" where you can also meet international minds who like to gather and speak different languages. These gatherings are always for free. If there is a party organized by the community, it is usually held at alternative clubs with a symbolic entrance fee.
Some events get occasionally organized abroad as well. One of the regular meetings held once each year is a trip to Banská Štiavnica, a town in the Central Slovakia.
The good thing is that you can find an active community in almost any big town. If you want to receive information about their upcoming events, just join the city groups.
Do you think Couchsurfing could be something for you? Register here for free!
Have you found your favorite community? If not yet, why not join all and try which matches your profile the best? I did so and can tell you, it's the best way to decide– and maybe we'll meet soon at one of the mentioned events! :)
5. FRYDAY

Fryday is a networking and expat community in Bratislava that is part of Fryday's international network with 200k+ members. It was founded in 2010 and is a Swedish company, and is the largest networking club for professionals organizing series of social and business networking events across Eastern Europe and Central Asia. The community is composed of cosmopolitan professional crowd, business owners, government officials and media representatives. Using both, offline and online platforms, the Fryday network works to bring people together so that they can make new contacts as well as sustain those already existing.
Why join?
Fryday is all about social and professional networking, a place where expats meets the local business community. Joining Fryday is a great start when exploring the nightlife in Bratislava as Fryday use a different venue for each event and many of the community's members are very active socially and like to enjoy nights out.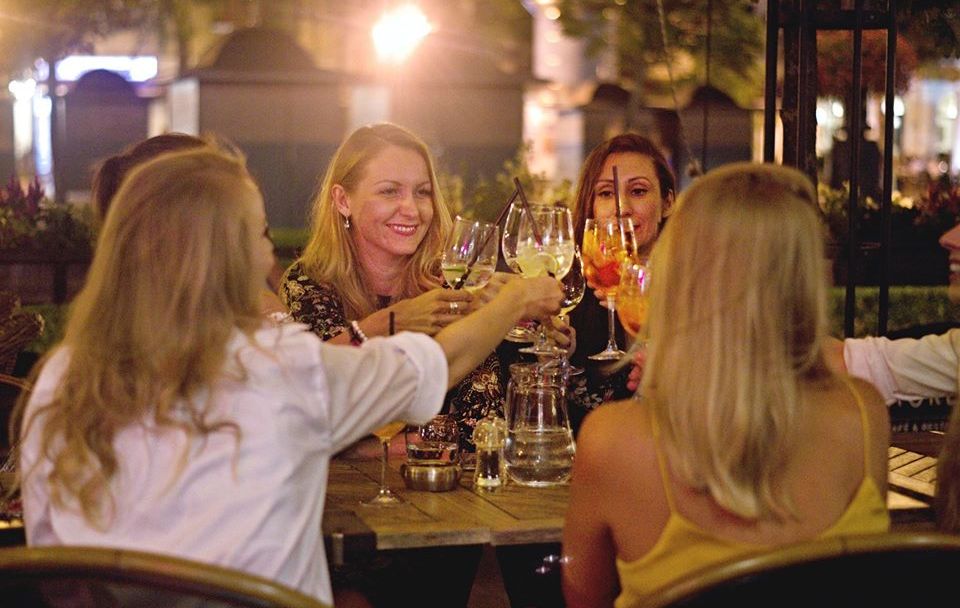 Events
Fryday W is a mid-week networking event with a theme and most often a specially invited speaker or panel who presents and discusses the theme for a short period followed by questions. It offers very good opportunities for business networking in a professional format. Fryday W is an open event and guests can come and go as they please. No pre-registration is required.
Fryday Good Morning is a thematic meeting for an exclusive group of senior businessmen and recommended for high level and personal connections. It offers a small group of selected guests to meet at a convenient time with great opportunity for personal interaction with an active host assisting with introductions and discussion topics.
Fryday Training is an event offering trainings on topics or skills in demand by its members. Fryday Trainings has a set theme and most often various specialists are invited to conduct the training.
Check their Facebook page for the upcoming events!
Author: Maria Kecsoova