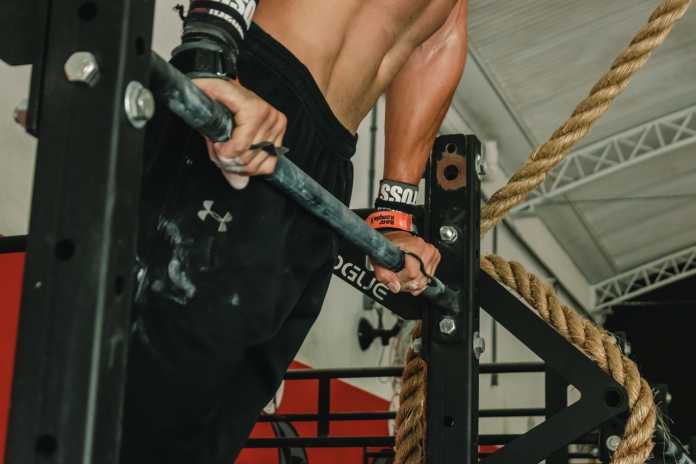 Staying in shape is the new mantra. Slovaks are at times obsessed with looking good, many of them go for a run at an ungodly hour and they demand more gluten-free options at restaurants.. People carry their gym bags to work all the time. Fortunately, our capital hosts many places offering all sorts of variations to burn those nasty calories. Here we go. Get inspired by this list of gyms in Bratislava.
THE BIG GYMS
Chains have the advantage that if you suddenly find yourself in a different location, your membership still applies and you know how it works. 
Golem
Golem, as the name suggests, is a behemoth in terms of fitness and wellness in Bratislava. You get the gym, swimming pool (at some locations), a bar and a plethora of various classes and activities, ranging from yoga through Zumba and squash all the way to Urban city training. It's all here in one place. 

 ADDRESS: Aupark (Petržalka), Tower 115 (Old Town), Avion (Ružinov), Bory Mall (Lamač), Relaxx (Petržalka), Central (Nové mesto)


 CONNECT: Website, Facebook
FitInn
Apart from the gym, FitInn offers an area designed for women only if they feel like there's just too much testosterone in the air. You may also find a functional (CrossFit-like) zone for body weight training. They are open every day 6:00-24:00. They have quite reasonable monthly fee for a yearly membership, however they charge for petty things like shower or lock which is annoying.

 ADDRESS: Vienna Gate (Petržalka), Polus City Center (Nové mesto), Poštová 1 (Old Town), Perla Ružinova (Ružinov)


 CONNECT: Website, Facebook
FitUp!
FitUp! literally lifts your spirit up with their cheerful coaches. With probably the best bang for a buck, they also offer the "no man zone" for the ladies. You can even get a tan in their turbo solariums. Also great for early birds and night owls, open 6:00-24:00. They got a website in English.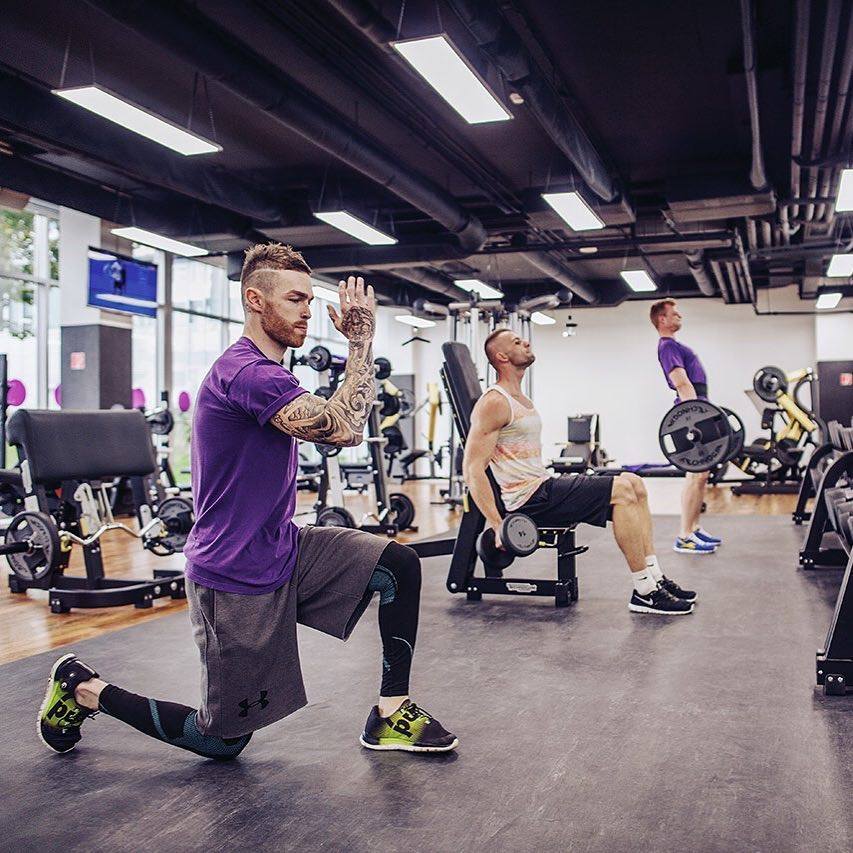 ADDRESS: SNP Square 19 (Old Town), Pajštúnska 7 (Petržalka), Turčianska 2 (Ružinov)


 CONNECT: Website, Facebook
LOCAL GYMS
There are also plenty of smaller gyms, off the radar, offering a cozier atmosphere, there are no passers-by looking at you through the glass on the upper floor… and the iron weighs the same anywhere, right?
FlexFit
You can hit the iron in the gym area, you can also attend group training such as circuit training, Tae Bo or HIIT (high-intensity interval training). 

 ADDRESS: Zochova 6 (Old Town)


 CONNECT: Website, Facebook
V-Fitness
The group trainings are similar to FlexFit, On top of that, V-Fitness offers classes for 6-10-year old kids where they focus on their physical development through games. It also offers group sessions, yoga, sauna and has a happy hour time slot.

 ADDRESS: Vazovova 19 (Nové mesto)


 CONNECT: Website, Facebook
Maximus Fitness&Gym
A decently equipped gym, Maximus offers 3 different training zones (gym, cardio, and functional training) and a solarium. You can also get a good deal during the happy hour – 2,90 EUR.

 ADDRESS: Karadžičova 6 (Nové mesto)


 CONNECT: Website, Facebook
NKMC – National Krav Maga Center
It is kind of difficult to find a suitable section for this place, as it offers bunch of various activities. Besides its focus on krav maga, it also offers a gym of 900 square meters full of weights, kettle bells and various training equipment. It is divided into several zones – a cardio, a stretching, a functional and a muscle zone. You can also decide for a class of Brazilian jiu jitsu, boxing, muscle building or for a workout cage. A nice thing is you can decide between paying a one time entry fee or getting a monthly pass.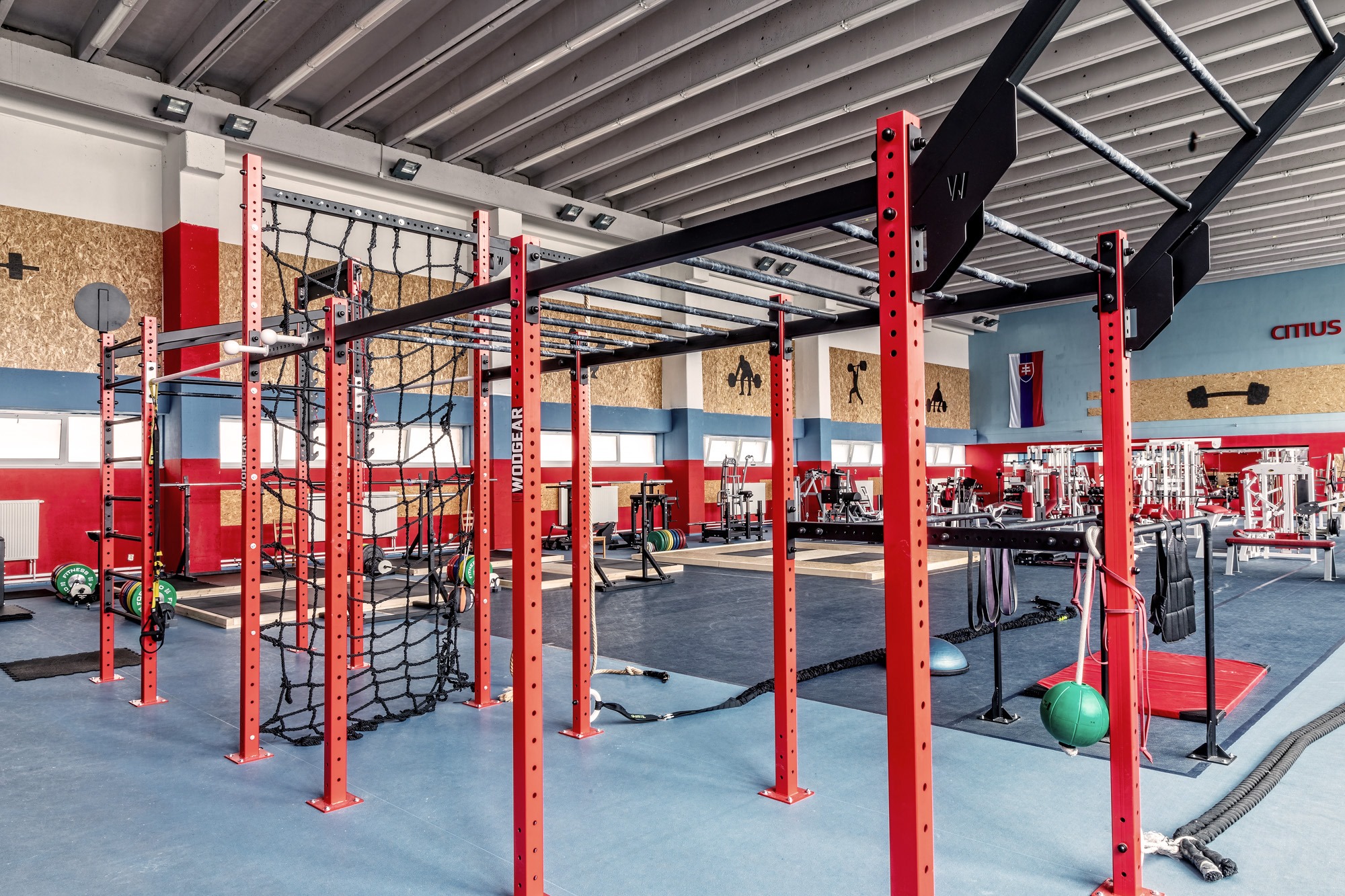 ADDRESS: Vietnamská 43 (Ružinov)


 CONNECT: Website, Facebook
CROSSFIT GYMS
The CrossFit (CF) frenzy started a few years back but there are still many of those who prefer throwing themselves up and down, sweating whilst others are yelling at them to do more :)
Team spirit is the key element in CF workouts. Here are some of the main CF locations in Bratislava. Unlike some places we've already covered, these CF gyms offer just the CF facility.
Crossfit Proton
This gym prides itself for employing highly qualified coaches. They also want to show people that anybody can join them via their Instagram. Proton offers also CF lessons for kids and teens. Their memberships are straightforward but strict, just what you need to start moving. 16 people can take part in a group workout.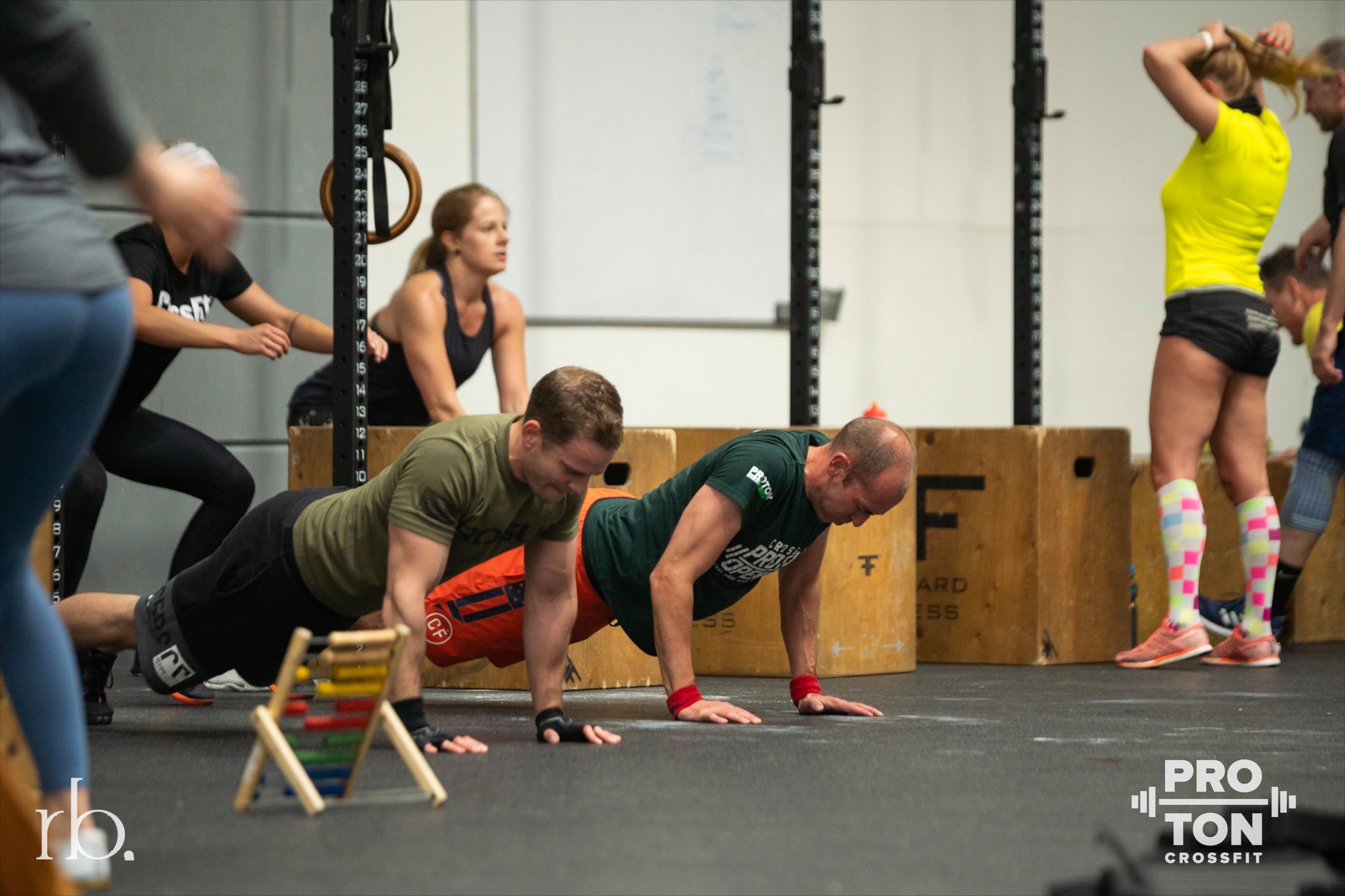 ADDRESS: Turbínová 1 (Ružinov) 


 CONNECT: Website, Facebook
Crossfit Pressburg
This CrossFit gym was the first in Bratislava, thus they can offer years of experience. You can come for an unpredictable CrossFit workout, a beginner class or an open gym (11-17). Their prepaid entries are also limited to 30 days, so if you want to make the most of it, you'd better go there as often as you can.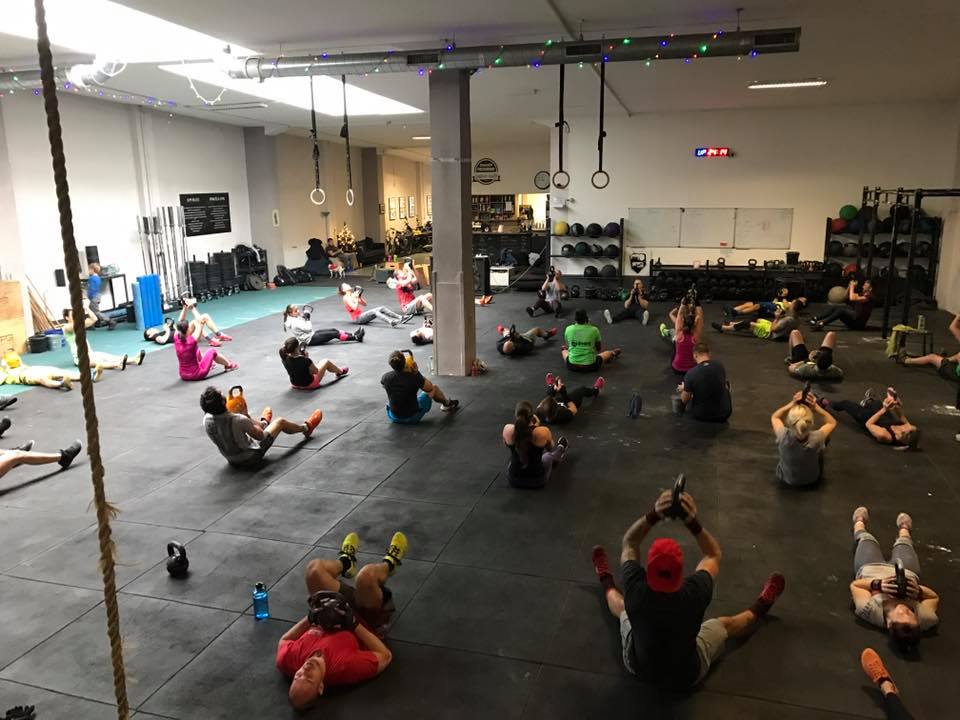 ADDRESS: Údernícka 9 (Petržalka)


 CONNECT: Website, Facebook
CrossFit Trias
These guys also offer a yearly membership for 899 EUR. They claim to be the only CF gym with airconditioning. Group workouts are limited to 10 people.

 ADDRESS: Jadrová 4 (Ružinov)


 CONNECT: Website, Facebook
TRAINING OUTDOORS
All Out Gym 
Kuchajda is also home to outdoor group training sessions, organized by All Out Gym. In this case, the proximity to the lake and fresh air hopefully outweigh the curious stares of random passers-by :)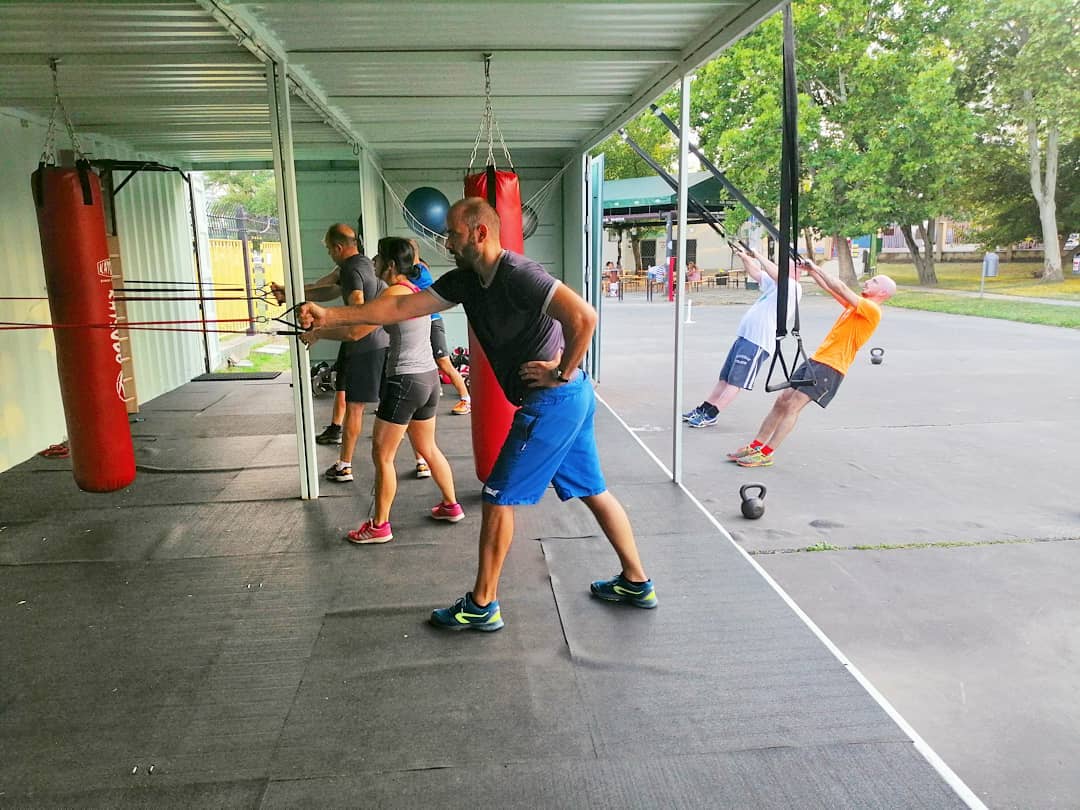 ADDRESS: Kuchajda (next to Polus City Center, Nové mesto)


 CONNECT: Website, Facebook
Individual Training on Monkey Bars
In case body weight training is the name of the game and you prefer doing muscle-ups and front levers on monkey bars, there are a few rad places for that. Kuchajda (Nové mesto), Zlaté Piesky (Ružinov) and Draždiak (Petržalka) provide an excellent location because after your workout you can jump right into the lake to cool yourself down.
If you don't need the lake and the huge crowds, torture your body under the shade of the trees at Železná Studienka (Lamač), surrounded by nature.
Author: Tomáš Mýtny