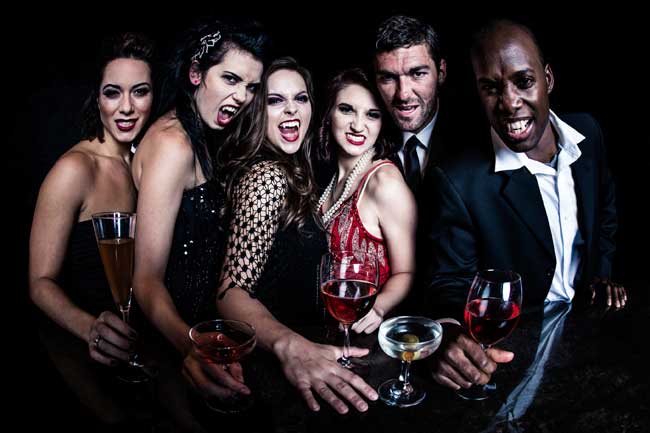 Spending the days around Halloween in Bratislava? Then have a terrific, terrifying time with this pick of the best thematic parties in our capital! And if one night of scaring yourself silly isn't enough, you can join Halloween parties on different days – get inspired below:
Last update: 21.10.2018 – check back for more events that will be added soon!
THURSDAY 25.10.
ESN Internationals Halloween Party
Become the person you have always wanted to be: a superman, a snow-white, a nurse, a batman or whatever pops out of your imagination and join this party traditionally organized by Internationals Bratislava and held at The Club.
Entrance fee: girls free before 22:30, girls 5 € after 22:30, students with ESN card whole night 4 € and with ISIC card 4,50 €, men whole night 7 €.
Facebook event.
SATURDAY 27.10.
Bloody Sexy Halloween 2018
Get ready for the ultimate Halloween party this city has not yet experienced! We are talking scary, sexy, naughty and downright fun. Join the largest, sexiest & wildest Halloween costume contest with contestant competing for the Grand Prize of 200 euro in cash! Age limit: 18+.
Entrance fee: 8 €
Facebook event.
Halloween Rock Night
Are you up for some alternative rock and heavy metal music Halloween? Then make sure are at this proven, brutal, scary, rock, metal and punk evening!
Entrance fee: 5 €
Facebook event
WEDNESDAY 31.10.
Halloween Trick or Drink by Midnight Class
A Halloween party in the biggest club of Bratislava's city center. Start at 10 pm.
Entrance fee: info on the spot
Facebook event.
Halloween Fancy Dress Party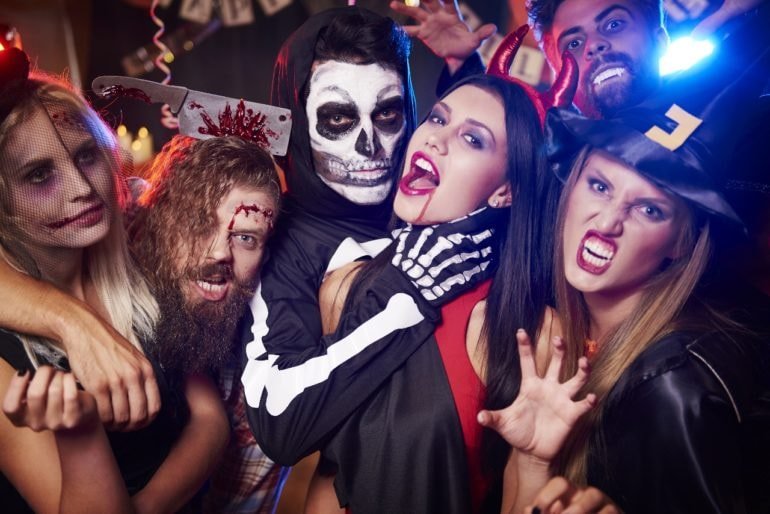 Get your costumes ready to win mega prizes! This will be a fun fundraiser for the local club with all sorts of games and great prizes for the best/scariest costumes!
Entrance fee: info on the spot
Facebook event
La Muerte at Tanker Boat
Join this event for some haunting spirits and and wicked brews! There will be a mask competition for the gentlemen, and a sexy costume competition for the ladies! Plus, some special surprises waiting for all the guests :)
Entrance fee: info on the spot
Facebook event
Halloween in Luna Bar
Blood, cobwebs and oldies music! If you come in a mask, you will be rewarded :)
Entrance fee: info on the spot
Facebook event
Horror/Disco Halloween

A brutal Halloween party in the style of horror movie "Thu Nun." For its extremely haunted character, rapid medical assistance will be available throughout the whole night :) Get ready for crazy nuns hidden in the most bizarre places of the club, a scary service, a real coffin for morbid selfies, a free of charge horror makeup artist, welcome drinks and a lot of fun!
Entrance fee: 5 €
Facebook event
Hip Hop Halloween

Enjoy the Halloween with some proper rap, trap and hip-hop! This night will be filled with great names from the domestic scene.
Entrance fee: 9 € / VIP 18 €
Facebook event
Día de los Muertos
Colorful festival of Latin American music celebrating the Mexican Day of the Dead. Bright colored flowers, decorated skulls, skeletons and an amazing music belong traditionally to this celebration. Enjoy the bands Mezcla Orquesta and Mariachi Espuelasand and the DJs Danny Alvéz, Mario Lopez, Tropicalista and El Rey. The festival will include tasty food, temperament dance shows by La Marquesa, face painting and a photo corner.
Entrance fee: 10 €
Facebook event
Halloween party: Multipla Selektors + Bobsan
Spirits and ghosts, get out of the darkness and revive during the last night of October! Party till the morning hours with uncompromising hits of the indie scene mixed with an eclectic blend of current bass music, bounce pool beats and electronic post genres.
Entrance fee: 5 €
Facebook event
FRIDAY 2.11.
Electric Area Halloween
Become a vampire, princess, Indian, werewolf, magician, sportsperson, ghost or zombie and come to the Masquerade club to dance the night away! Start at 9 pm.
Entrance fee: ladies: 3€, gents 6€
Facebook event
Author: Maria Kecsoova