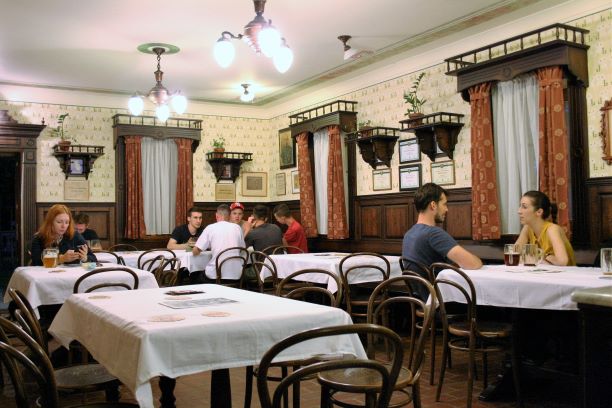 Would you think that visiting a beer pub could have the same cultural impact on you like visiting a museum? This is the case of Múzejný pivovar (which is translated as the Museum Brewery). Not joking here – this pub is really based in a museum, namely in the Museum of Commerce. And practically, the pub is  a museum itself!  
LOCATION
Múzejný pivovar is located in Podunajské Biskupice, so really outside the city center. You need to invest some time to get there. It takes 22 minutes from the SNP Bridge (UFO birdge). Take the bus number 70 and get off at the "Šikmá" bus stop. From there you need to walk for another 5 minutes. It is thus easier, faster and definitely more convenient to take a taxi. Please, just don't drive your own car! Drinking tolerance in Slovakia is zero. Zero point zero. Otherwise you wouldn't be able to taste any of those fantastic beers they offer! You might regret that till the end of your life. Again – we are not joking.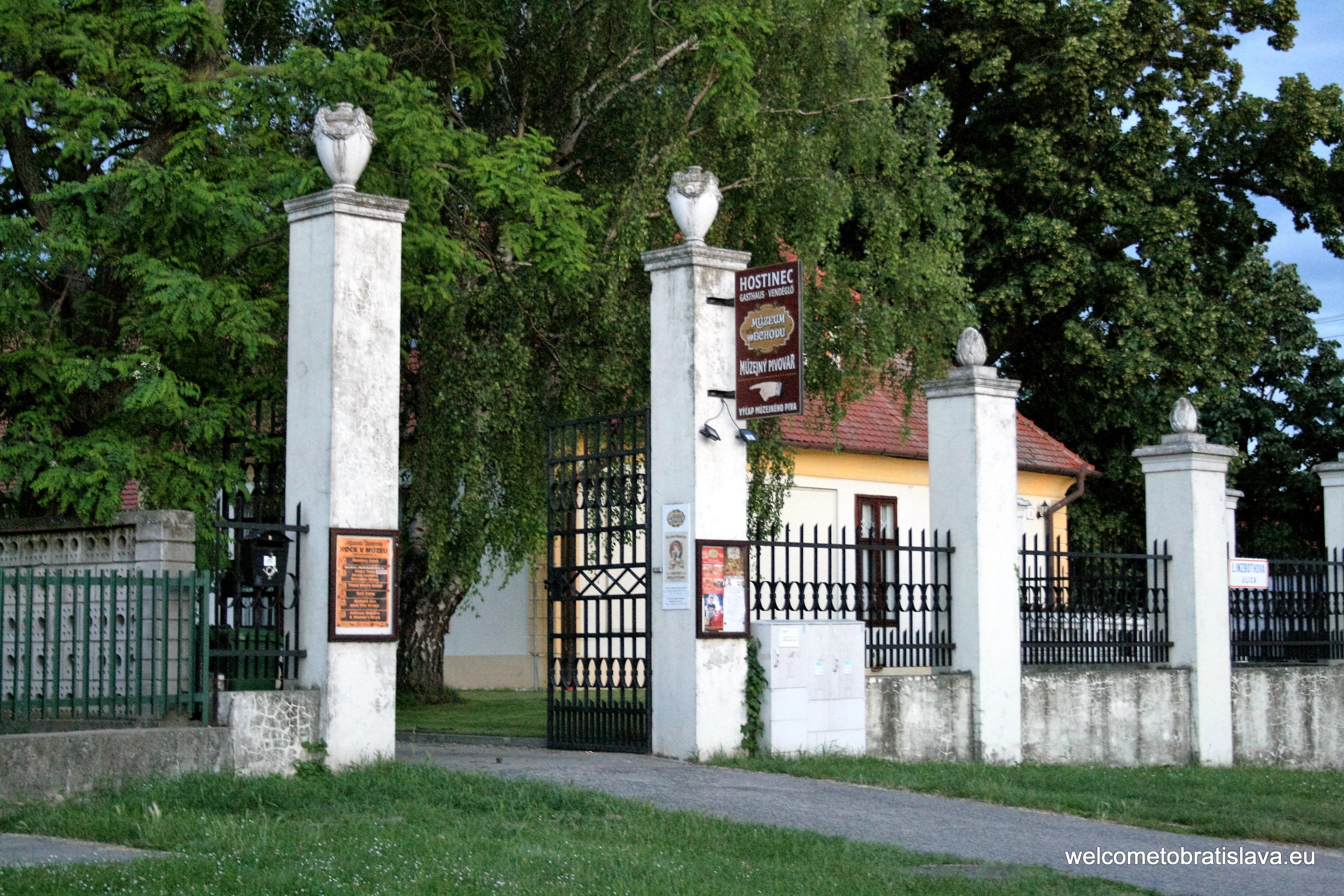 The museum part is open every day except for Mondays and closes at 17:00. And this is exactly the time when pub part opens its doors, so you can smoothly continue in a cultural exploration there. What a lovely coincidence! At 17:05 you can easily find a place to sit, but with each passing minute, the chances diminish quickly. So hurry up, as you do not want to regret such a long journey and experience a full pub with no place to sit.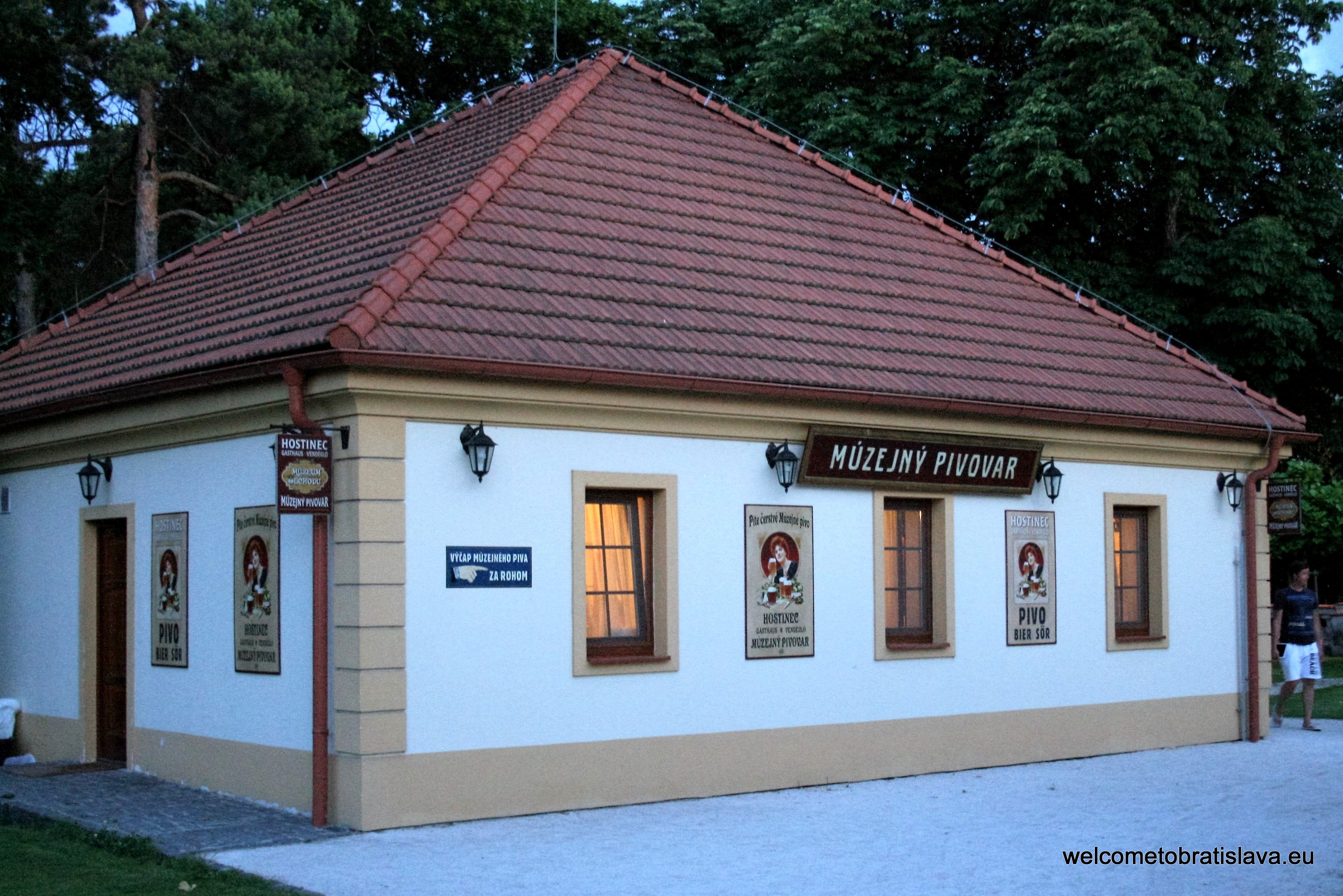 One more important warning – there is literally no place around where you can spend time waiting, hoping that some guests will leave. That has probably never happened. This pub is not for one beer only. You start with one, soak up the atmosphere and you want more. So really, better take our advice seriously and visit this pub as early as possible.
INTERIOR
It is not easy to decide what is the best here – whether the beer, or the interior, or the atmosphere. What is easy, however, is to fall in love with this place at a first sight! The feel and the look of the pub reflect the first Slovak Republic and it is truly authentic. They care about every detail, even the walls are painted with a patterned roller which used to be a very popular way of decorating interior walls in the past in our region.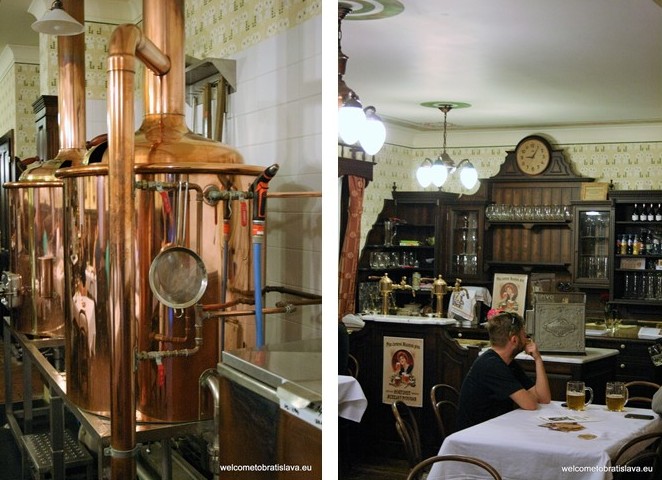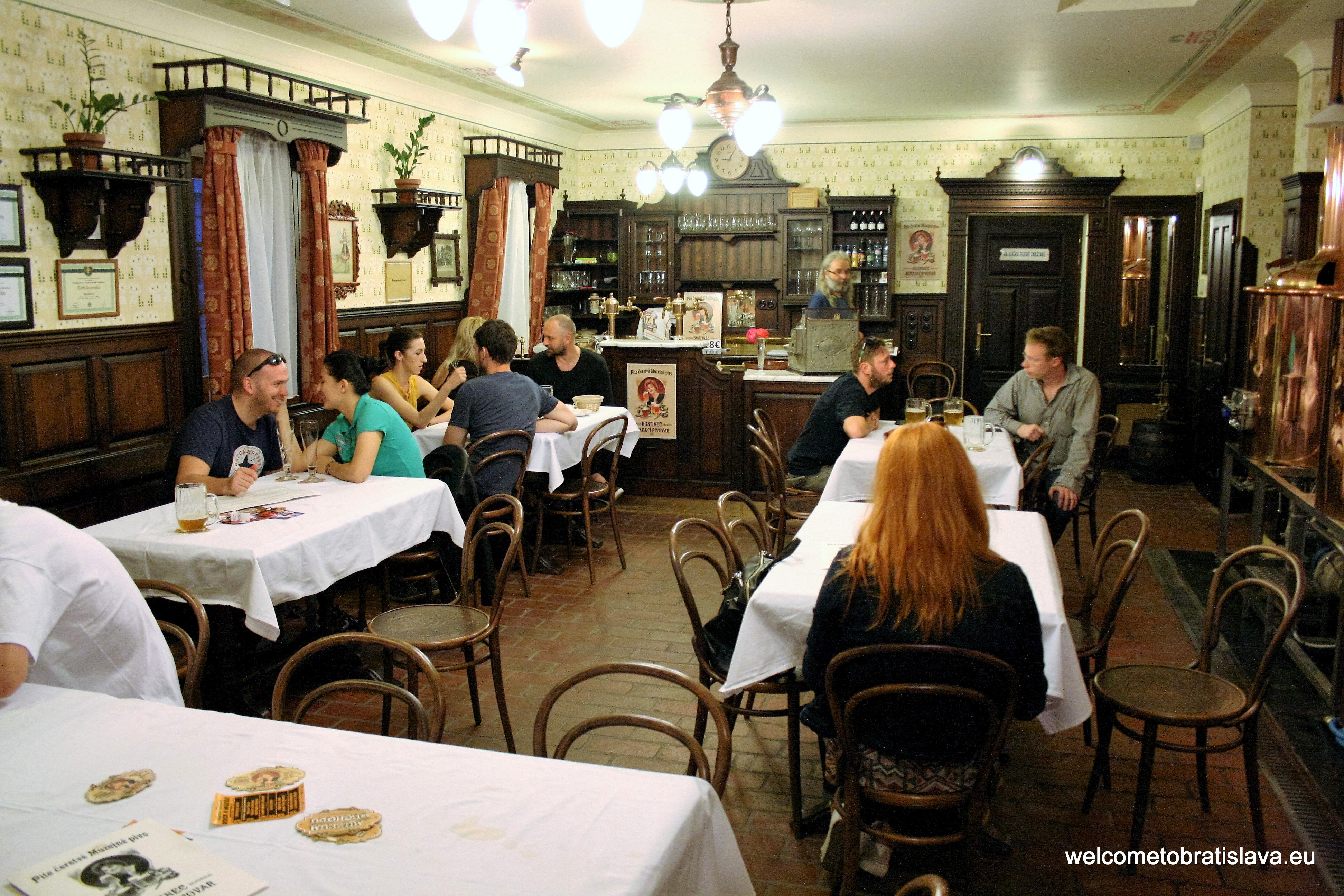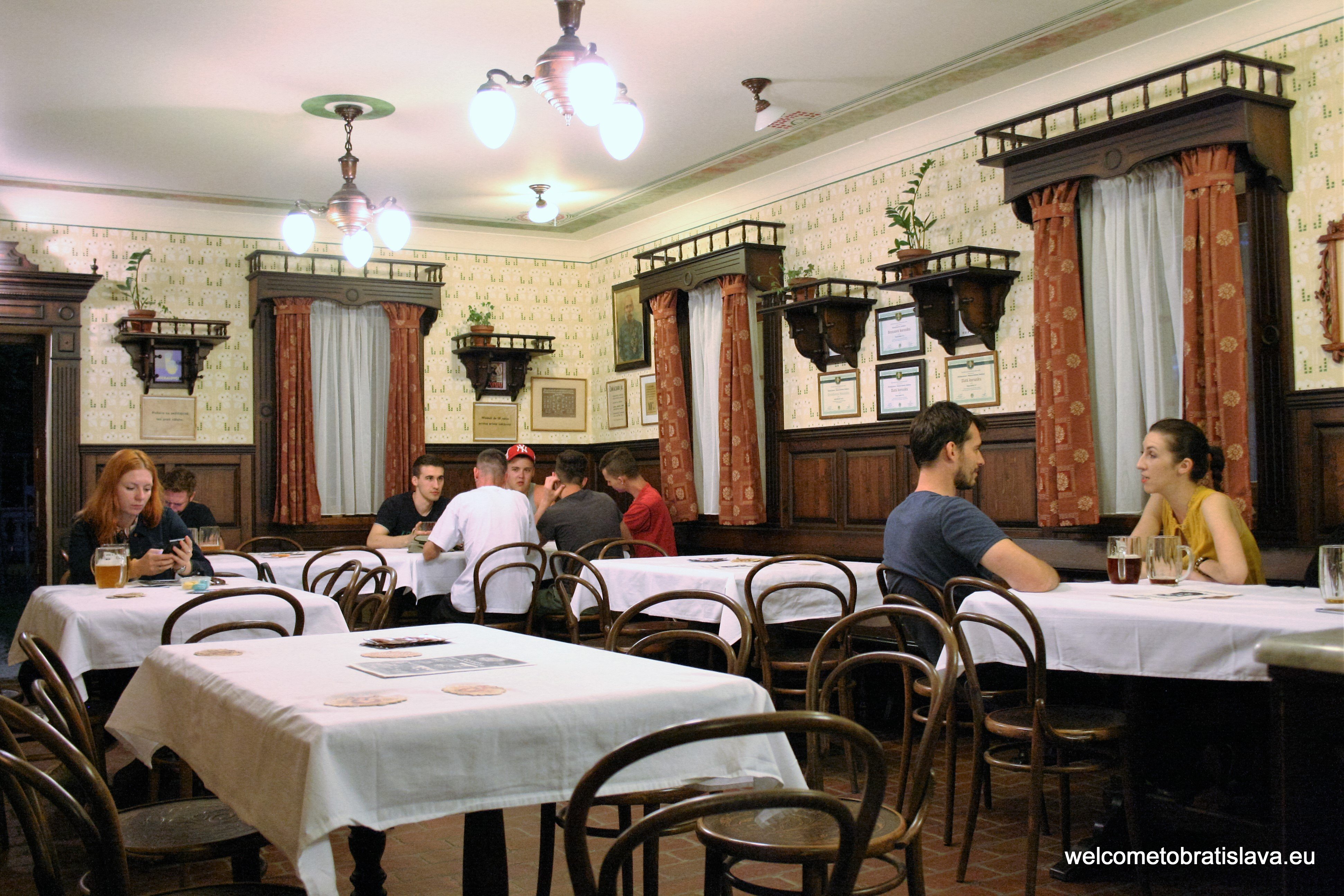 If you are a jazz music lover, check their website Rockvmuzeu.sk (Rock in the museum). They organize live gigs, mostly jazz music.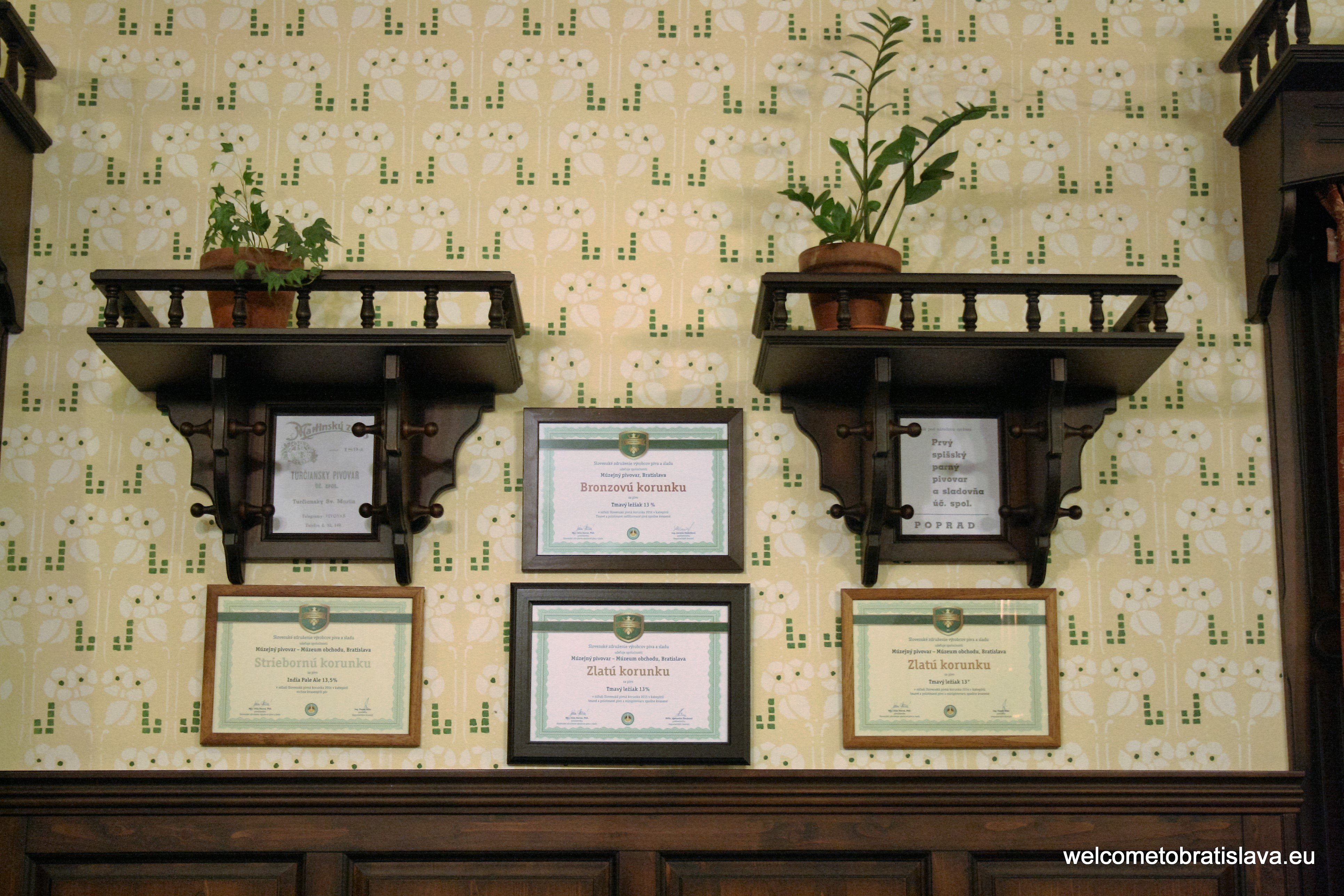 WHY IS MUZEJNY PIVOVAR SPECIAL AND WHAT TO TRY?
And the beer? We heard people saying that this is the best beer in town. Well, it might be a matter of taste, but as we say, where there's smoke there's fire. They brew the beer in the same room they serve it. Basically, there is only one room, so the smell of brewing complements the atmosphere. If you ask and the waiter has time, he might show you all the magic of brewing.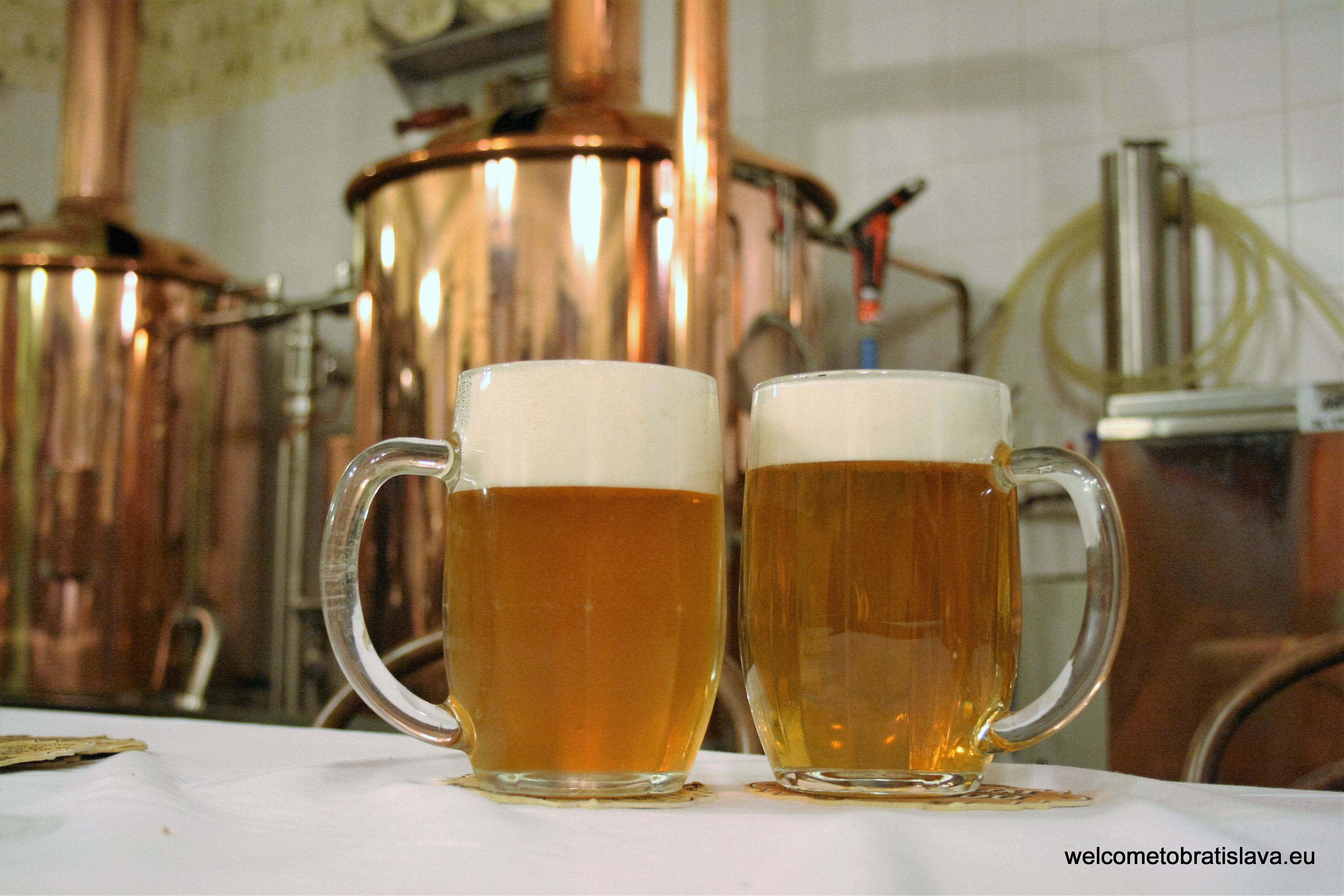 You can also find nibbles to eat here, like traditional utopenec or hermelín, but don't expect a classic full dinner.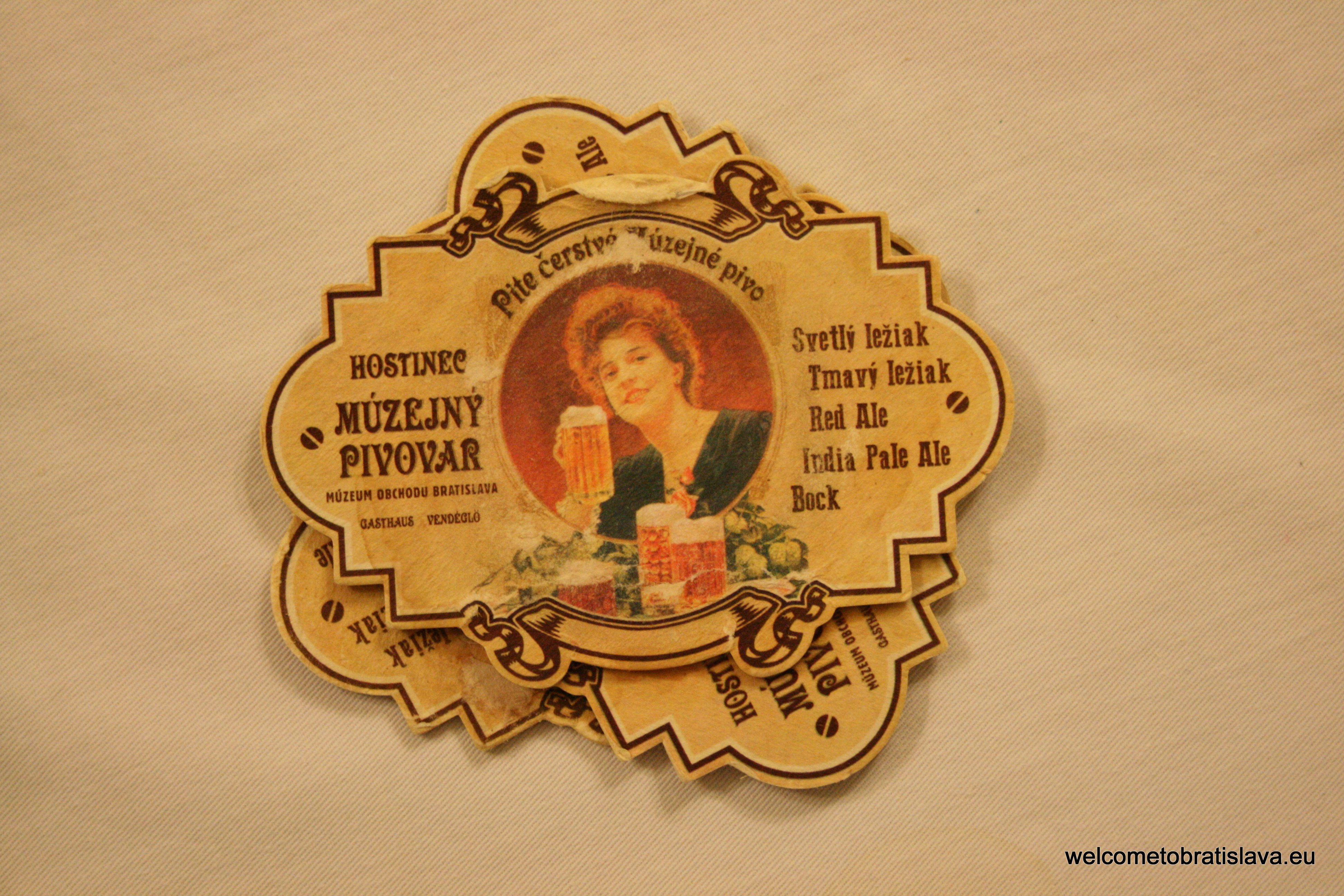 Something special about this place – you will not meet a lot of tourists here and that is a pity, as this place is something we Slovaks can be really proud of.  
Special tip: enjoy popular food and beer pairings at a well-loved local brewery!
Author: Eva Latakova

 ADDRESS: Linzbothova 16, Podujanské Biskupice


 OPEN HOURS: Check their FB page


CONNECT: Website, Facebook


 MAP LOCATION: