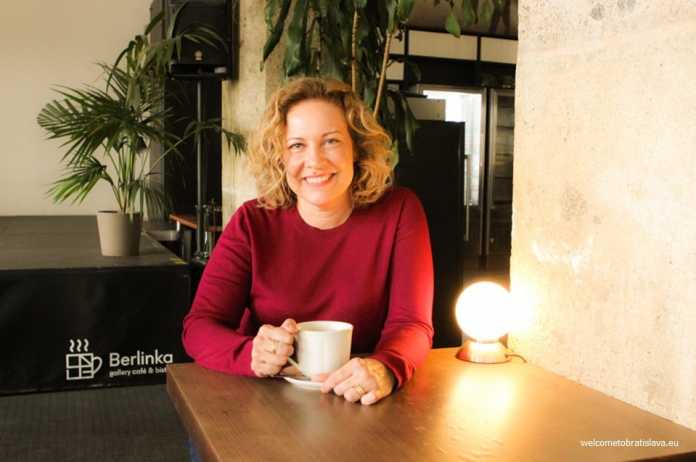 Meet Keren Zahymsky, president of the International Women's Club of Bratislava, who first moved to Slovakia in 1994, fell in love with a Slovak man and after living in Britain for 16 years, returned to Bratislava again in 2014. Read about her struggles when integrating into the local community, what helped her in the process and what recommendations she has for the families with children moving to Bratislava. Find out how Bratislava has changed in the past 20 years and what stayed the same in her eyes.
WHAT IS YOUR BRATISLAVA STORY?
I first came to Bratislava back in 1994 to teach English as a foreign language. I was 23 years old and I had a plan to live in 7 countries in 7 years and then return back to UK. But I loved it here so much that I stayed for 4 years without going anywhere else. Then I met this guy here who is now my husband. After 4 years, I started to feel very homesick, so I persuaded him to come back home to UK with me. We stayed there for 16 years, got married and had kids. 4 years ago, he got a great job opportunity in Slovakia, so we thought it was a perfect opportunity. We wanted our kids to experience Slovak culture, spend more time with their Slovak family and so we moved back here in 2014.
HOW DID YOU FEEL WHEN YOU MOVED TO SLOVAKIA?
The first time I came in 1994, it was a big adventure. I had instant friends because I had many students that were similar age-wise, as I was teaching adults. It was a really fantastic party lifestyle. I spent a lot of time with university students and it was lots of fun.
But this time when I came back in 2014, it was completely different and much harder. I think it's harder anyway when you're older and have kids. But moreover, I wasn't working so I did not have the immediate social life with work colleagues. The first two years were really tough also because Bratislava changed so much. I kind of missed the old Slovakia, but I also knew that the way it was before would have been much harder for a family with kids. My everyday challenges were diverse – I had to learn to drive on the other side of the road, deal with practical things like doctors or schools for kids. This time, I felt very lonely. That's when I went for the first time to the International Women's Club of Bratislava (IWCB).
WHY HAVE YOU DECIDED TO JOIN THE INTERNATIONAL WOMEN'S CLUB?
I knew about the IWCB almost immediately when I came, but I thought I should try to make Slovak friends as I was worried about expat friends moving on after a year or two. And I did make some special Slovak friends but somehow it wasn't enough. Eventually, I went to an IWCB coffee morning last September and I felt so silly that I hadn't gone sooner. It was immediately a nice friendly environment and I met many interesting people of all ages. We have members under 30 and members in their 90's, and some of their stories are fantastic. Many of them are well-traveled and had really exciting jobs and extraordinary experiences. When new members join, it's so nice to see how the other members, especially Slovak ones, immediately get their phones out to start calling people and helping new members with medical appointments, extracurricular activities for kids or anything needed. It's just great to see that kind of help and support is there. I really could have used that when I first came. Joining the club changed my life  here completely.
The support and friendship is so important. It's true that some members do leave after a few years, but most members agree that even the short time together was meaningful and they have formed life-long friendships during their time here. There are also many members who have been here a very long time and love it so much that they never want to leave!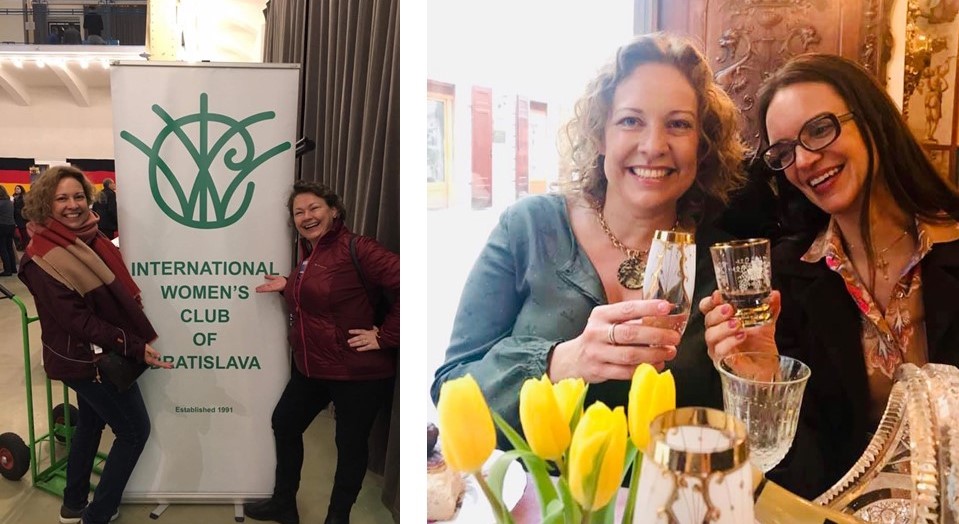 YOU JUST BECAME THE IWCB NEW PRESIDENT. CAN YOU TELL US WHY SHOULD WOMEN JOIN THE CLUB? WHAT ARE YOUR CURRENT PLANS FOR THE CLUB?
At the moment, the IWCB has nearly a hundred members of 23 different nationalities and as many native languages as well. But the common thing is that we speak English together. We have a lot of Slovak members too. The members are of different ages and some are working, some are not. One of our goals for this year is to increase the number of events that we have to suit working members. We are putting on more evening and weekend events, and we started a quiz night which is also open to non-members and is happening on a monthly basis. We have night outs when ladies go out to restaurants, bars or a club dancing – sometimes it's open for partner too. We organize gourmet nights, wine tasting, book club and weekend trips and picnics.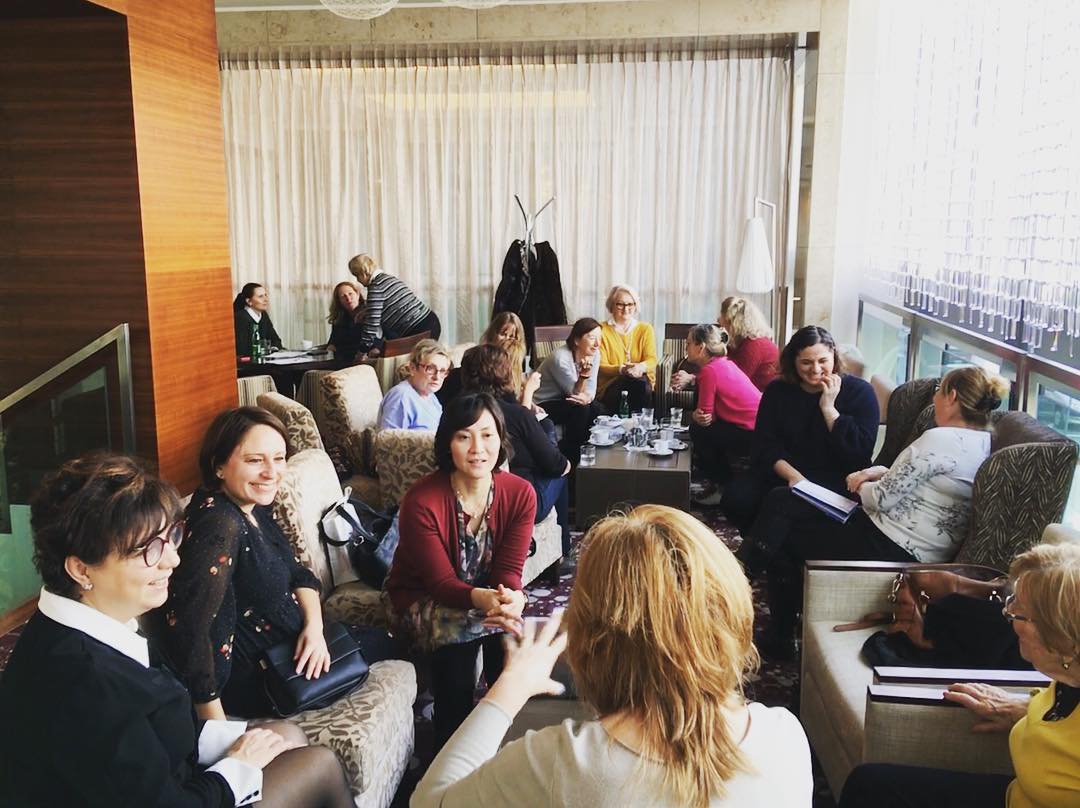 During the daytime, we organize many activities such as walks, cultural trips, tours, coffee mornings, lunches, language classes, health and wellness activities including body shape, tennis, golf, and badminton. One of the most popular activities for members is creative cooking, when we go to each other's houses and learn from other members how to cook meals from various international cuisines. When a member pays the annual membership, some of the activities are for free, and some have additional costs. This year we reduced the membership fees quite significantly to attract new members, particularly younger members.
One of our aims is to learn about Slovak culture and enhance the experience of foreigners in Slovakia while they are here. Cultural exchange is an important part of the club and so we want to stay as diverse as possible in terms of the nationalities of our members.
Another big part of the club is the charity work that we do – our main activity in this regard is the Christmas bazaar where we raised 92 000 EUR last year. Actually, in the history of the club, over a million euros has been raised to support local Slovak charities. We have a charity committee that deals with applications from charities and decides how to distribute the funds. There are some great moving stories. One example is implementing a heating system in a homeless night shelter where 120 people sleep every night. Or as simple as buying a washing machine for a day center for victims of abuse. Another great organization we have supported is Fantazia deti, who is working with orphans – we bought them a minibus for their volunteers. We also do "hands on" charity work.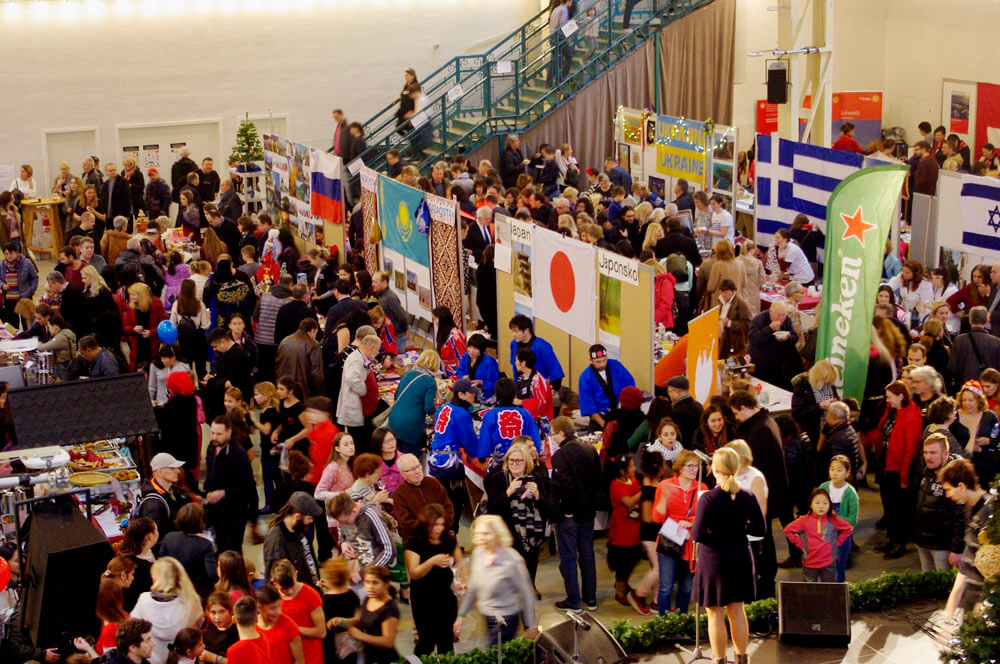 If anyone is interested in trying our events prior becoming a member, they can come to two events to try us out before joining. There might be some events where you need to register in advance because of the limited capacity, but for others you can just show up. Once you are a member, you can sign up to any of the activities with no limitations.
WHAT ARE YOUR FAVORITE PLACES IN BRATISLAVA?
When I first came 25 years ago, I was really excited to see the Danube River. It was unbelievable to be near such a famous river. I used to work on Gorkeho Street and walk down Hviezdoslav's Square everyday – before it was renovated, so it was much older and run down – it gave me such a buzz that I just fell in love with it.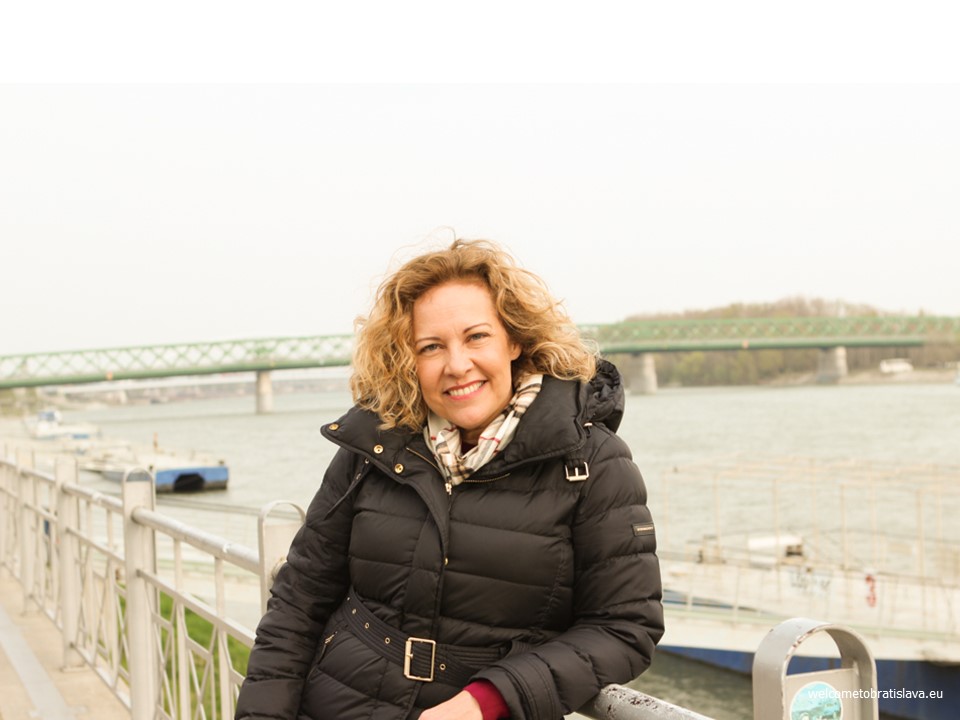 I also loved the trams – I am older now, so nowadays not so much, but in my 20's I loved them. Another favorite thing about Bratislava is how quiet it is but you can still party all night – this is more difficult in the UK. I also love going to Koliba and seeing Kamzik TV Tower.
There are loads more things – I love the Cathedral, the Castle after it was repainted, and Eurovea with its facilities near the river. The river was completely wasted 25 years ago, you couldn't do anything there. Now you have a nice promenade, many cafes and restaurants,  and a cycling path. I love to sit there. But the one thing I loved the most then and still now, is just sitting outside drinking coffee, beer or wine on summer evenings. It feels so special and you cannot do it in UK as it's usually too cold. It's very magical for me. Slovaks underestimate how special Bratislava is. So many people asked us when we moved back to Slovakia: "Why did you come back?" They don't realize what's special about Bratislava and if you haven't lived abroad you don't know about what's tough about living in other places.

HOW DO YOU FIND SLOVAKS TO BE? DID YOU HAVE A CULTURAL SHOCK?
I have first hand experience of being married to a person from a different culture and we have obviously had countless cultural misunderstandings, especially because of language. British people say things very indirectly and very politely, and Slovaks say things more directly. They don't mean to be impolite, they are just so direct that for British people it can seem impolite. So my Slovak husband often did not understand me when I was saying something too indirectly, and when he told me something directly, I was offended. This happened quite a lot.
There's the usual complaints from foreigners about customer service in Slovakia but I have to say that it's really getting better and I think if you are friendly to people, mostly they are friendly back. But I find it really depressing when they are rude to you in a shop. I used to take it very personally in the past. I also think when Slovaks are your friends, they're your friend for life and they are really loyal.
I experienced many cultural differences. The funniest one for me is when shop assistants or people at their workplace wear slippers. It's very strange for British people as we often do not take our shoes off even it our own houses! It's also amusing for us British that Slovaks are so worried about getting cold. Even if it's 10 degrees, you see children with woolly hats – for British people this is not cold weather. Slovaks are very interested in health and it is a big focus of their lives. There are lots of rules concerning health – in relation to work or kindergarten. In Britain, we often believe that when you are ill and still go to work, you are dedicated and tough and it's quite different here in Slovakia. Something in between would probably work best:)
Author: Zuzana Mytna