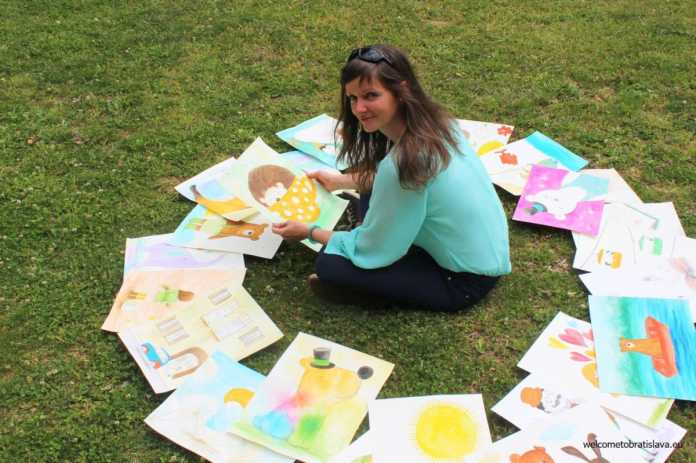 Meet Lucia, a passionate artist who loves bright colors and quit her job to be fully focused on her dream. Read on to learn how she started painting and where she likes to spend her free time in Bratislava.
WHAT DO YOU DO IN BRATISLAVA?
I graduated as a designer and came to Bratislava 8 years ago because of the work. Last year, I decided to quit my job and started my own project. As a full-time freelancer, I am working on one of my dreams to come true: to be an artist.
I also do graphic design for some of my clients. As an artist, I work with the wire, I draw, paint (focusing mainly on a human) and I do illustrations. With all love and passion for that!
WHERE DID YOUR PASSION FOR PAINTING AND ILLUSTRATIONS COME FROM? 
I guess it was just given to me. My very first memory is sitting by the table with my favorite Slovak children's book Maťko and Kubko and focusing on drawing of the lovely fairy called Amalka on my own. It was Sunday :)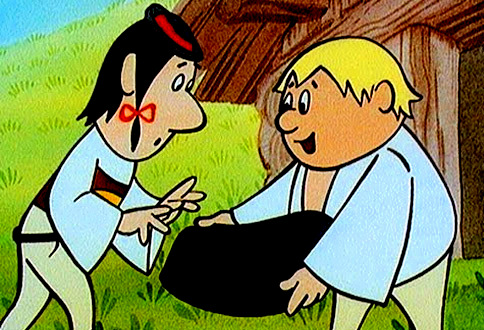 Matko and Kubko fairytale (source: veselerozpravky.sk)
Years passed and I came back to the illustrations when reading the fairytales to my son :) The water colours that I use to illustrate, are so bright and make me feel deeply relaxed while artworking. My goal is to illustrate a children's (or adult) book one day.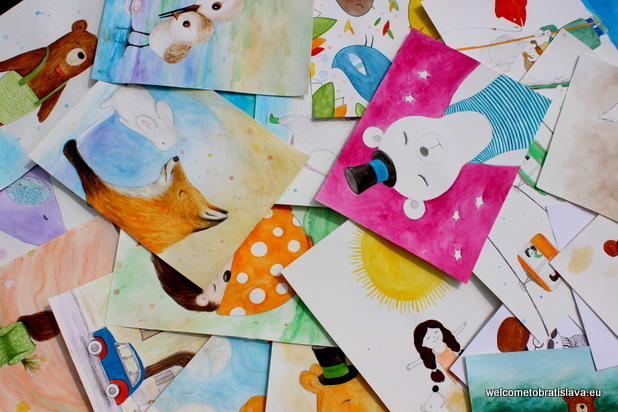 My artworks are displayed at various individual or group exhibitions. For example, at the moment I have an exhibition at a baby café in Vienna. You can also see them in my online gallery. I am also a member of the Club of Artists in Umelka which I definitely recommend for a visit to any art lover.
YOU ARE A MOM OF A 3 YEAR OLD. WHERE DO YOU LIKE TO HANG OUT WHEN YOU HAVE TIME? 
I always save some time for my son to go out, visit other friends, play and be creative.
We love to take walks in Horsky park together. Horaren Horsky park is my favourite spot there. I wish Bratislava had more green zones like that.
IS THERE ANY OTHER ACTIVITY YOU ENJOY DOING?
Except walking and spending time in a park or a forest, I also like to go biking, swimming or climbing. There are several cool places for these activities in the municipality Ružinov. And I also love travelling!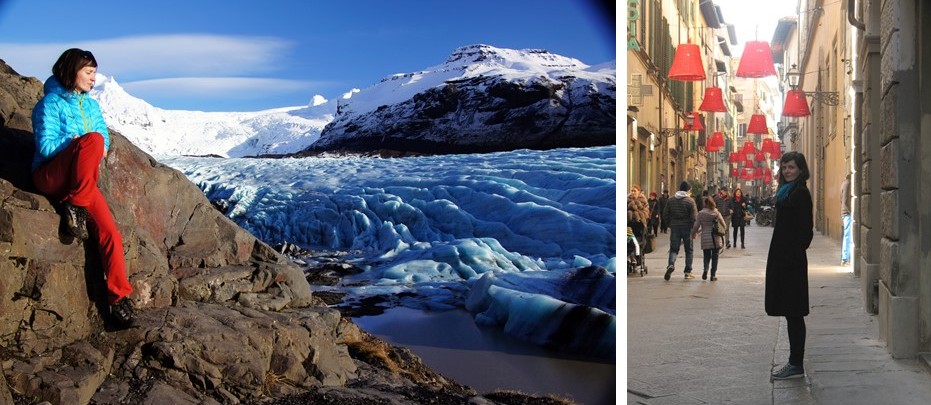 Iceland and Florence trips (source: Lucia Grejtakova)
HOW DO YOU FIND SLOVAKS AS A NATION?
I think that Slovaks miss a bit the self-confidence and the courage to show their best skills. We can work on ourselves, are clever, hard and well working, but yet we don't realize that.
WHAT WOULD YOU MISS ABOUT BRATISLAVA IF YOU LEFT THIS CITY? 
My friends – people I met here. This includes also foreigners whom I befriended in Bratislava :)
WHAT RECOMMENDATION WOULD YOU GIVE TO TOURISTS VISITING BRATISLAVA? 
Bratislava has a nice downtown with lovely places to have a coffee. For example, Frida café is a beautiful spot for all the artistic souls (editor's note: Frida closed down its operations). However, there are also other less known and less visited parts of Bratislava like Devin Castle, Biely kríž or various spa and relax zones.


Frida café (source: Lucia Grejtakova, photo credits: Andrej Trebaticky)
Check Lucia's webpage, online shop or Facebook for more information about her works or in case you want to buy some of her beautiful illustrations!
Author: Zuzana Mytna