A medical student from Germany. He likes to play musical instruments, is good at physiology, talks a lot and  fell in love with the city's small bars and cafes where he likes to make new friends. Get to know Lukas Koninger who claims Bratislava rewards exploration like no other city he knows!
WHAT IS YOUR BRATISLAVA STORY?
Like a lot of people from countries with rather restrictive entrance policies regarding medical studies, after my decision to go down that academical route I found myself looking at various options abroad. There were quite a few to select from. Honestly the main reason I decided to go to Bratislava was the proximity to Vienna. And a vague recommendation from my Czech grandaunt. I remember driving the first time to Bratislava in the company of two friends and fellow medical students. We were going on the highway through Petrzalka and past the endless rows of towers. That was the first thing I saw of the city and I thought myself trapped in a post-socialist hellhole which, as I found out over the next two years, is as much the polar opposite of Bratislava as it gets.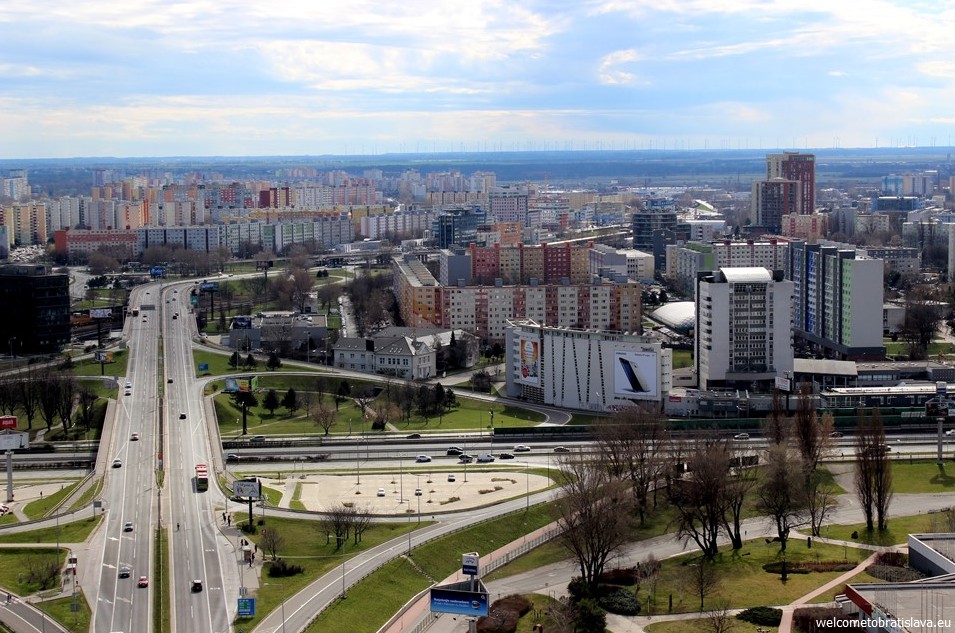 My intention was to leave the city after completing the second year at the uni. This is the point in medical studies where it is the easiest to switch back to your home country. Though during the time I have spent here, I have come to love this city. The small city but rapidly growing. And with an incredibly vivid scene of small bars and shops which seem to appear in every corner of the city. Like weeds popping through the concrete.
WHAT DO YOU DO HERE?
I am a (soon to be) third year medical student at Bratislava's Comenius University. I pretend to be entirely and always consumed by my studies but you can see under the next point that this is definitely not always the case.
WHAT DO YOU LIKE TO DO IN YOUR FREE TIME?
When I can, I like to play around with musical instruments or things I imagine could be made into that. When I don't do that, I like to watch others play and perform their concepts of music which is why i used to visit Rustique on Obchodna a lot before they closed down. This was probably the best place for extraordinary live music in Bratislava. I like to meet people of all kinds. Especially if they have something to say about a topic I don't know about.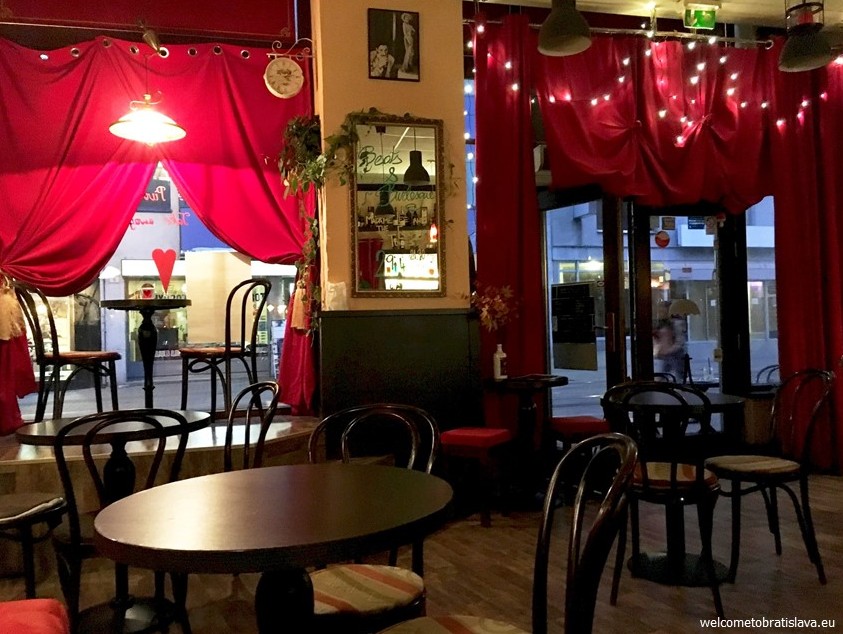 HOW WOULD YOUR FRIENDS CHARACTERIZE YOU?
After consulting with my friends, here it goes: I talk a lot, am good at physiology and like myself very much. Well, it's something I guess :D
YOUR FAVORITE PART OF BRATISLAVA IS…? WHY?
Definitely the streets around the blue church. The houses are old and quiet. Especially on Sundays, it sometimes feels like you have the whole place to yourself.  You can walk there for an hour without meeting anybody. There is also an abandoned hospital that is quite an attraction… Grösslingová (where I live) is a little more busy but still peaceful. And there is the amazing U Kubistu. A place with a very special and innovative kitchen, mixing influences from around the world and condensing them into entirely new dishes.
YOUR FAVORITE PLACE IN BRATISLAVA IS…? WHY?
In terms of where I like to spend a night, I would have to say Rustique. It's a bar/cafe on Obchodna with a flair like an old French cabaret place. Apart from the awesome folks working there, the main attraction are the live shows. Everytime there is a band playing, you can be sure you will have a great time. Fusion, jazz, blues, even the occasional electronic act… I have yet to see a band play there that I didn't like.  As a matter of fact, this was the place where I had an encounter with Slovaks that went further than a short chat. I stumbled in one night after a rather unpleasant time spent in Trafo and ordered a coffee. Simona (the owner of Rustique) was working at the bar that night. Since it was a quiet evening, we ended up chatting. To this day and many drinks later, she's one of my best friends in Bratislava.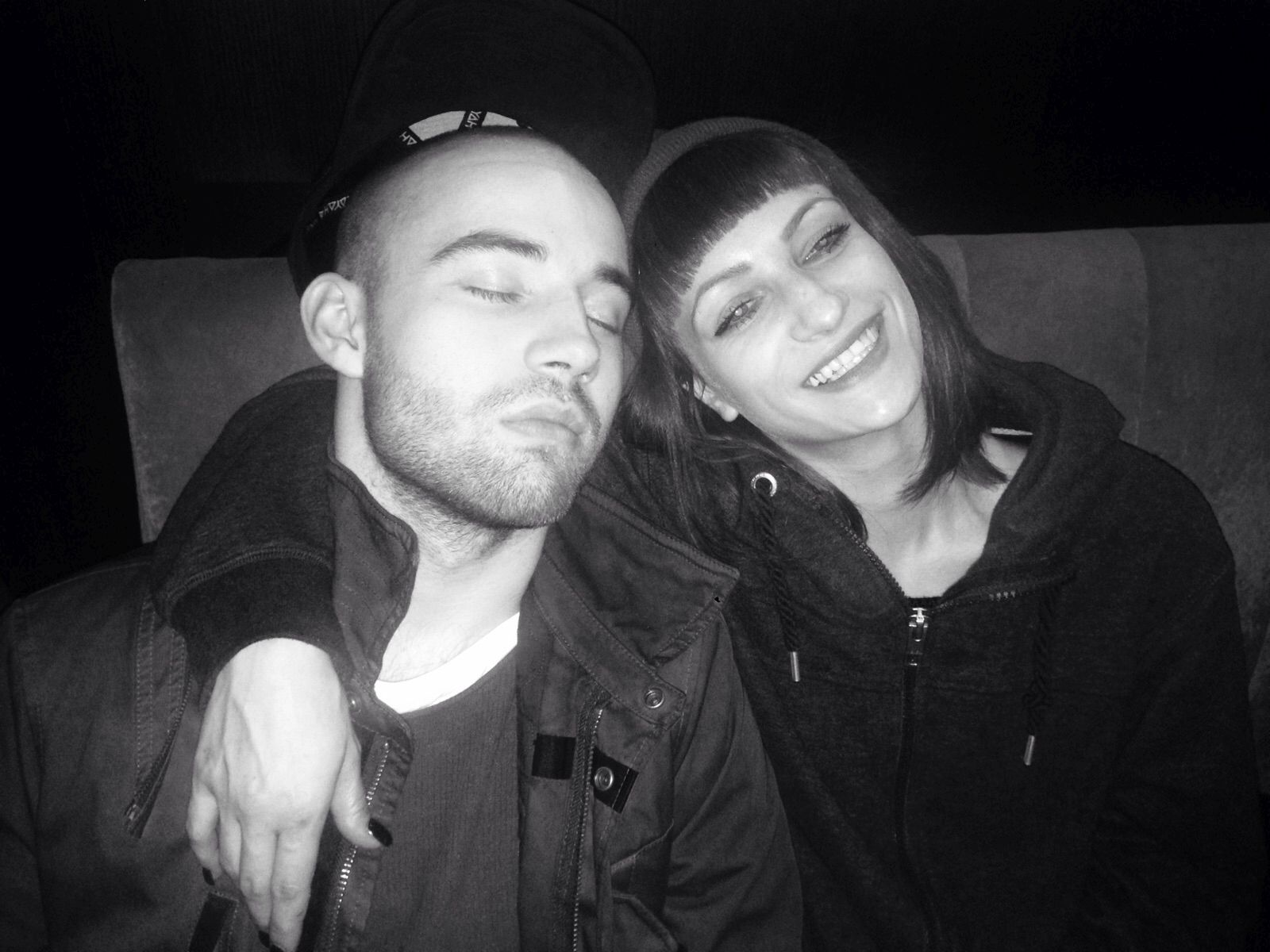 In terms of food, my current favorite is Fach on Venturska street. It opened just some time ago and I found out about it through some friends who work there. The owner is an awesome person. He has spent a considerable amount of his life in Sweden which you can see in the beautifully Scandinavian aesthetic. But it is also reflected in the menu. Any of the open sandwiches is a pure delight, but the lemon cake is my favorite thing. Seriously, I have just never seen a better  version of this (rather simple) piece of bakery.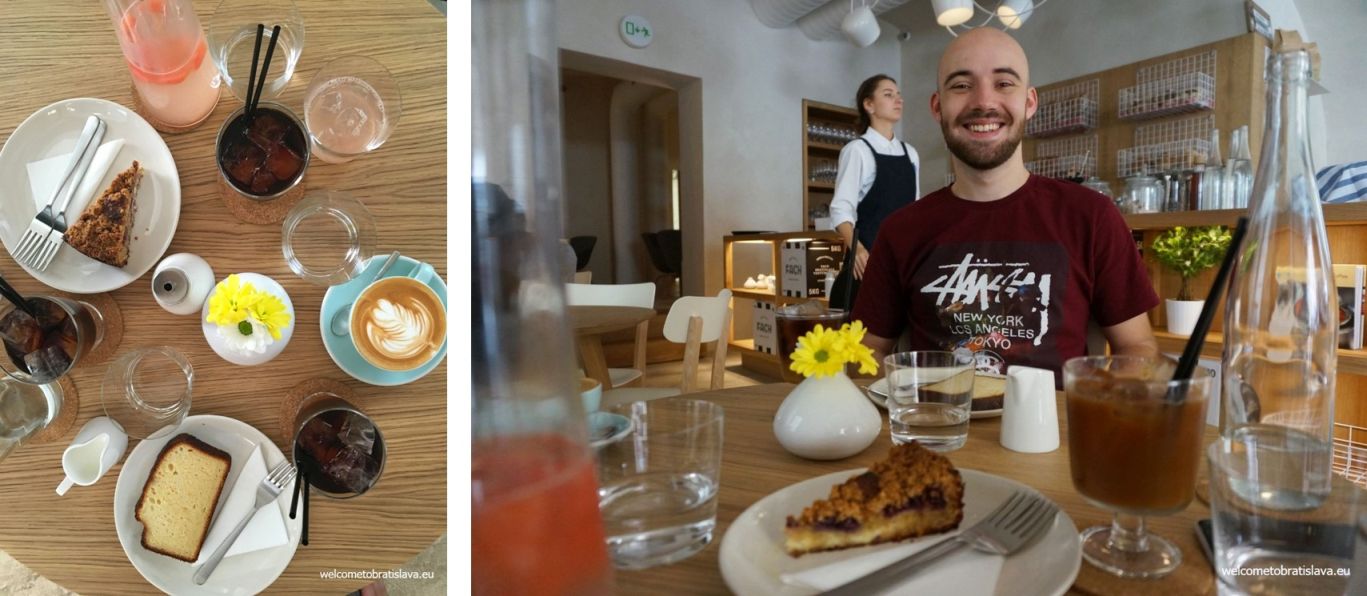 The most original place I have come across so far though is Beastro. It is a bar literally as big as my bathroom. What makes this place amazing are the constantly changing exhibitions. Local artists borrow their works to be shown in this place. And there is a lot of talent on display. You never know what you will see next as they change them every couple of weeks.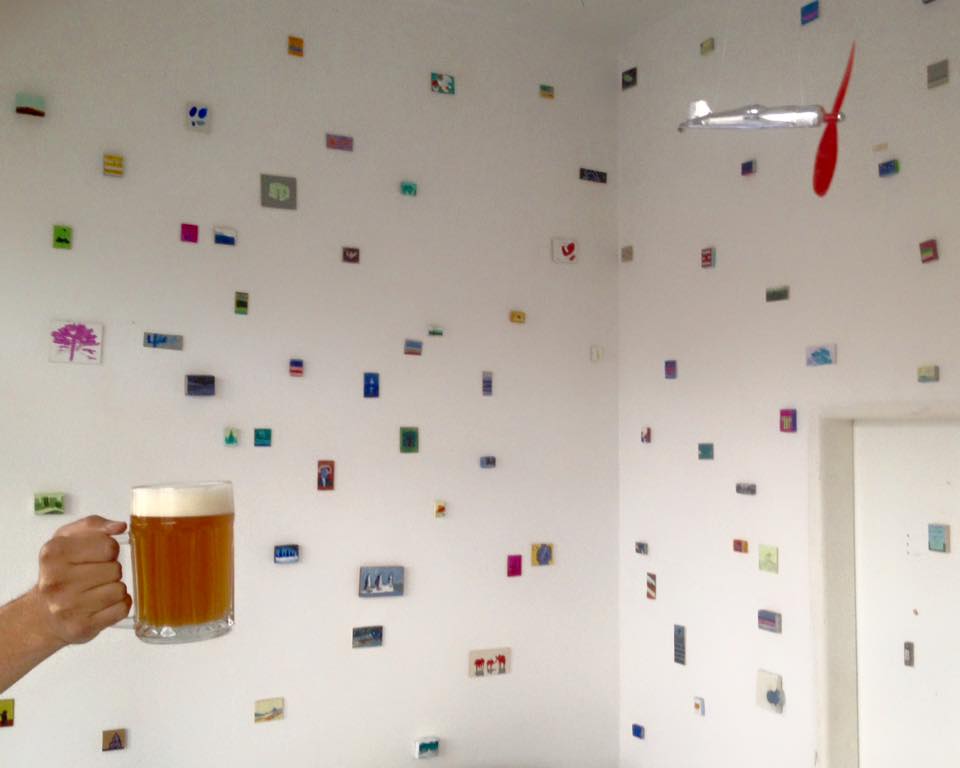 (source: Baestro Facebook)
WHAT ARE SLOVAKS LIKE?
Relaxed. I've never seen a Slovak person get all acted up on nothing.
WHAT WOULD YOU MISS ABOUT BRATISLAVA IF YOU LEFT THE CITY?
So many things I cannot list them all. I would miss the dizzingly hot summers. The old town which looks like a miniature model of Vienna. The many many bars and cafes. And of course the Danube. Sometimes, this city feels like it is not located in Central Europe but on the boards of the Mediterranean.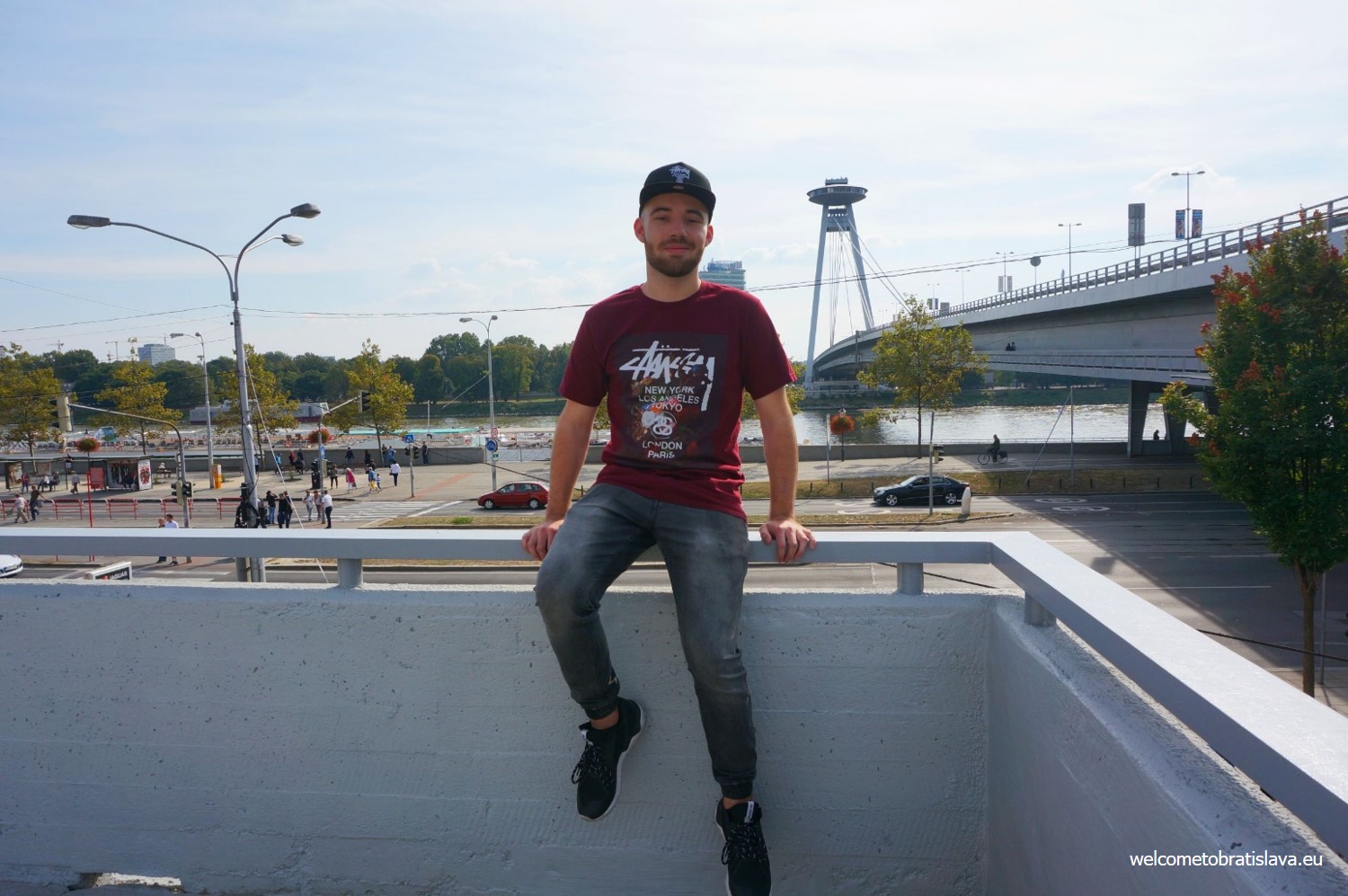 WHAT RECOMMENDATION WOULD YOU GIVE TO TOURISTS VISITING BRATISLAVA?
Go for the small places. Don't settle for the first thing you see. Bratislava rewards exploration like no other city I know.
Authors: Maria Kecsoova, Zuzana Mytna