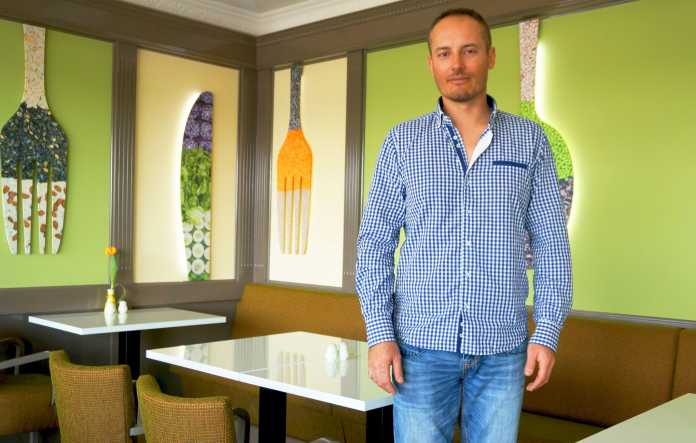 A scuba diver, an underwater photographer & co-owner of a freshly opened bio restaurant in Bratislava – this is Martin Strmiska who's travelled the world and told us his story.
WHAT IS YOUR BRATISLAVA STORY?
I was born in Bratislava, went to school and have lived here all my life. Even though I have traveled a lot, for me this city has everything one needs for a comfortable life. I am not saying I can't imagine living abroad but having a stable background is currently important for me – and that's what my family and close friends represent here.
AS A LOCAL, WHICH ARE YOUR FAVORITE PLACES HERE?
I like the Danube promenade, walking along the river can be very relaxing. Koliba is a good alternative when I want to do hiking or some sport. I have a land in Dunajska Luzna, near the Kosariska lakes, where I also enjoy hanging around especially in the summer. That's great because I don't need to travel long distances to "get away" from the city, with a car it's a 10 minute ride and you feel like being in a different world.
WHERE WOULD YOU TAKE YOUR FRIENDS IF THEY CAME FOR A VISIT?
For me Bratislava is mostly a synonym to the Danube river, that's what I find interesting. Whenever I had friends visiting me, we did some sightseeing which usually did not last very long as our city center is quite small. They however were always blown away by the Danube. And I'd definitely show them our restaurant Zdravou lyzicou – which is actually at the Danube promenade :) So we'd have a nice walk and finish it off with some good healthy meals (editor's note: Zdravou lyzicou shut down its operations).

SOUNDS LIKE YOU ARE A REAL FAN OF WATER – NO WONDER AS YOU ARE A SCUBA DIVER. CAN YOU TELL US HOW YOU STARTED WITH THIS HOBBY WHICH TRANSFORMED INTO A PROFESSION?
That's true, since I was a kid I have been in a very close relation with water. It started with snorkeling on various summer holidays. Actually I could snorkel even before I could swim. I've always been fascinated by the underwater world, loved watching movies with this topic and was dreaming of taking a scuba diving course. When I was 15, my father made this dream come true to me and we both did a course together. First time I did real scuba diving was in 1995 in Croatia. I will never forget it :)
AND THEN IT BECAME YOUR PASSION?
Oh yeah. You don't really know how beautiful it is down there until you get to see it, seriously. We used to go on vacation like twice each year. It didn't take long till I got my first camera and started taking pictures only as a hobby. As I was spending more and more time under water with the camera in hands, I started to be fond of it so much that I got a proper equipment later on and basically I've been doing real underwater photography since 2005.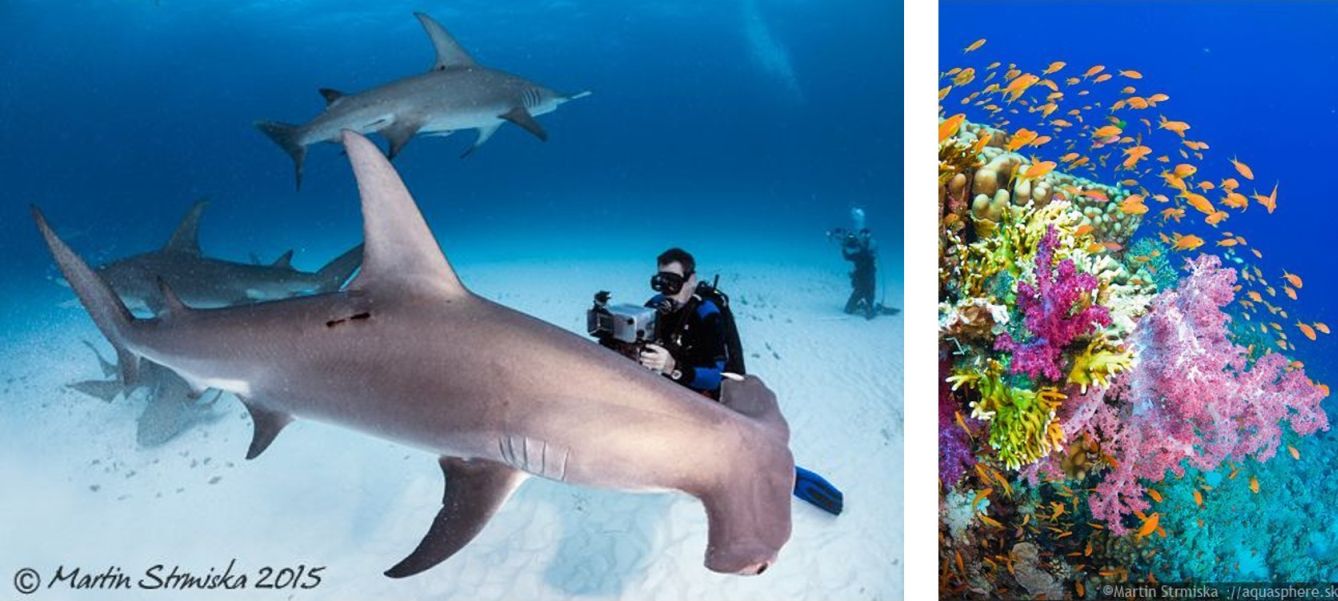 YOUR PHOTOS REGULARLY APPEAR IN THE BEST UNDERWATER MAGAZINES WORLDWIDE. THAT'S QUITE A NICE RESULT OF SOMETHING THAT STARTED OFF AS A HOBBY.
I am lucky to have won some global underwater competitions in the past. That's when the partnership with the German Unterwasser magazine started – they've used my photos as cover pictures several times. Soon other magazines and scuba diving equipment producers contacted me. I also get to travel a few times per year to exotic destinations thanks to clients which order my photography services. These are usually magazines or travel agencies.
BEING AN UNDERWATER PHOTOGRAPHER SOUNDS PRETTY COOL… HAVE YOU EVER BEEN AFRAID THAT SOMETHING BAD MIGHT HAPPEN?
When I think about it, I only have fear when I am in the water but not underwater. That's when you can't control what's happening because you're in both worlds in the same time. Many people panic when they are below the surface, for me it's the opposite. As soon as I am down there, I feel safe.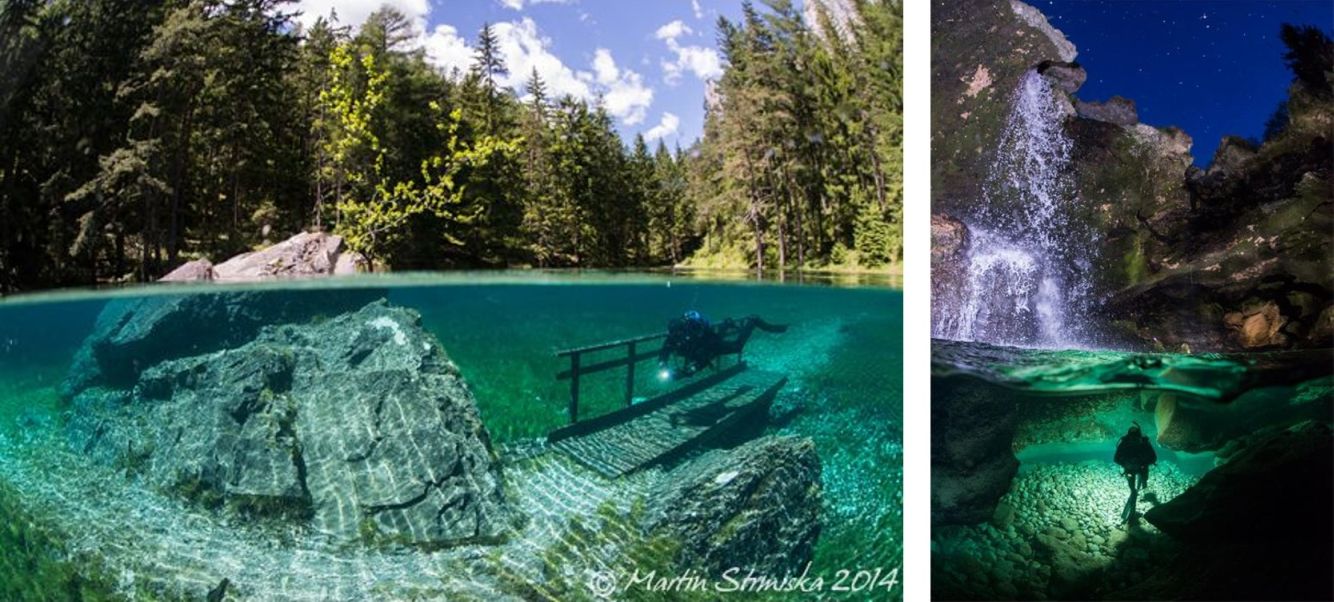 WE'RE SURE YOU HAVE MANY INTERESTING STORIES TO TELL..
I have some favorite stories but those that are interesting are probably the cases when it was about a life survival. Before I started with photography, I was younger and a bit more foolish – or I prefer to say I enjoyed adrenaline :) Being an adrenaline-depth diver caused me a couple of diving "accidents," when for example with insufficient knowledge I used recreational equipment for technical diving (which means that you can't emerge above the surface because it is too dangerous for you), and I found myself with air running out and almost fainted. Once in South Africa I was bitten by a shark. Other than that, I have flooded my equipment several times already, most often it happens in Sudan :)
YOUR RECOMMENDED PLACES TO SCUBA DIVE?
Indonesia for natural scuba diving, corals and colors, and Bahamas for fans of sharks. There it's like a ZOO of sharks. In general I prefer natural scenes and can enjoy diving in an interesting cave or mine as well. That's where you can take differently beautiful photos.
IS THERE ANYTHING ELSE YOU LIKE TO TAKE PHOTOS OF?
Yes, actually I have run some cafes and gastro businesses in the past, I still have one café outside of Bratislava and co-own a restaurant (author's note: the place where we met for the interview) so I get to photograph food as well. If you look at the walls around, all these photos were taken by me.
TELL US ABOUT THIS RESTAURANT. WHAT IS SPECIAL, DIFFERENT ABOUT IT?
We opened Zdravou lyzicou (which means "healthy spoon") a few weeks ago. It is very specific because it offers vegan, vegetarian and macrobiotic meals. Each day we have one of each type on the menu. Our head chef has been eating and cooking this healthy way for years and is very good at what he does. He also prepares special raw cakes and desserts every day. We partner with suppliers from Slovakia, Czech republic and Austria. If you ask me about my favorite thing from our offer, I would pick the various legume burgers which are super tasty.
Did you find Martin's story interesting? Then check his webpage aquasphere.sk for more info and photos from the underwater world!
Author: Maria Kecsoova
Sources of the pictures: subal.com, aquasphere.sk