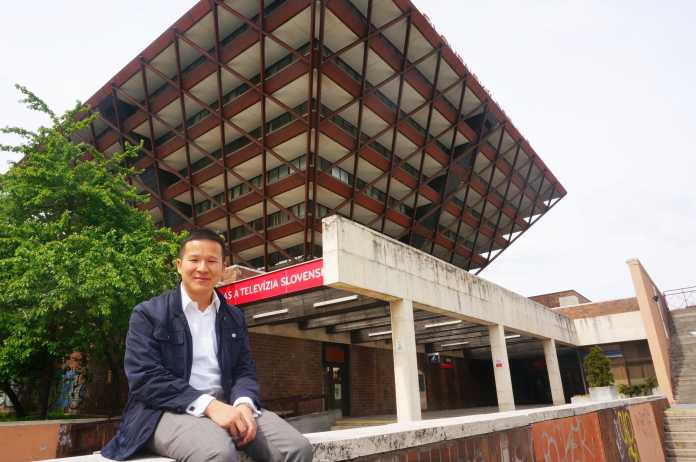 Mino came initially to Slovakia to visit his friends but completely fell for the country and decided to move to Bratislava. His favorite spot here is Námestie Slobody – it's ugly but at the same time it has character and the appearance of a deep history that he can only imagine.
WHAT IS YOUR BRATISLAVA STORY?

I visited Bratislava during summer 2013, and went on to explore some other parts of Slovakia including Košice and Čičmany. Initially I came here to see a few mates but I ended up liking the country so much that I wanted to stay. So after my holiday, I went back to The Netherlands, found a job in Bratislava, quit my job, sold nearly all of my possessions and moved here as soon as I could. It was one of the best decisions I've made in my life.
YOUR FAVORITE PART OF BRATISLAVA IS…? WHY?

I live in the borough Nové Mesto and I really like it here. It has a typical suburbian atmosphere where it's more quiet but you still feel part of the city bustle. Like Bratislava as a city, this place feels mine. And this personal touch is something I really like about Central Europe. My favorite spot of the city though is Námestie Slobody. It's ugly but at the same time it has character and the appearance of a deep history that I can only imagine. I know kids go there to smoke and drink nowadays, but my imagination tends to be romantic like that.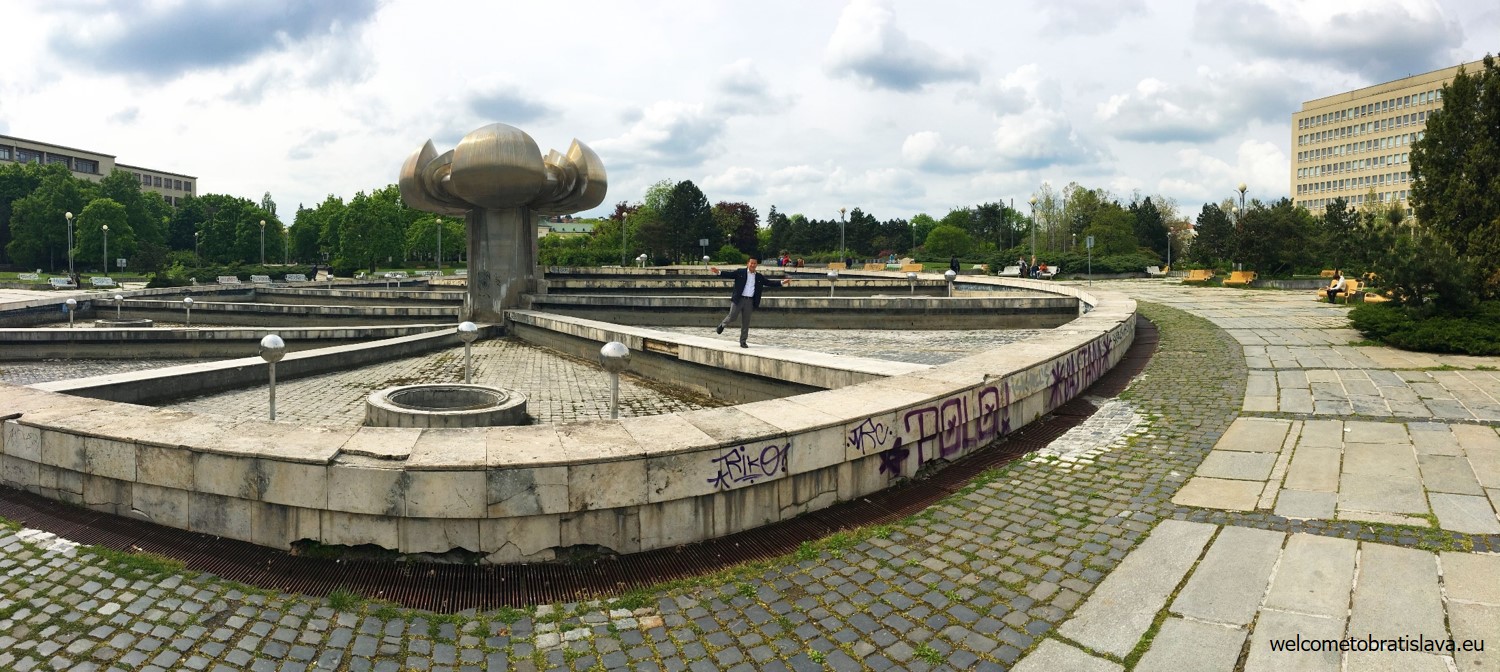 YOUR FAVORITE PLACE IN BRATISLAVA IS…? WHY?

Soho on Dunajská street. Their food is not truly Asian but rather Asia-inspired. That doesn't mean anything bad however, as the dishes are tasty and I like how each serving comes with a slice of rockmelon as a small dessert. If you like beer, they have heaps of imported beers. The service is very good and attentive (Medusa Group, learn from them!) and the overall ambience of the restaurant feels warm and welcoming. Their success is also a slight weakness as nowadays you cannot dine there anymore without booking a table ahead or queueing up for a while. If you like walking into places spontaneously like me then that can sometimes be an issue. But I try to go there whenever I can.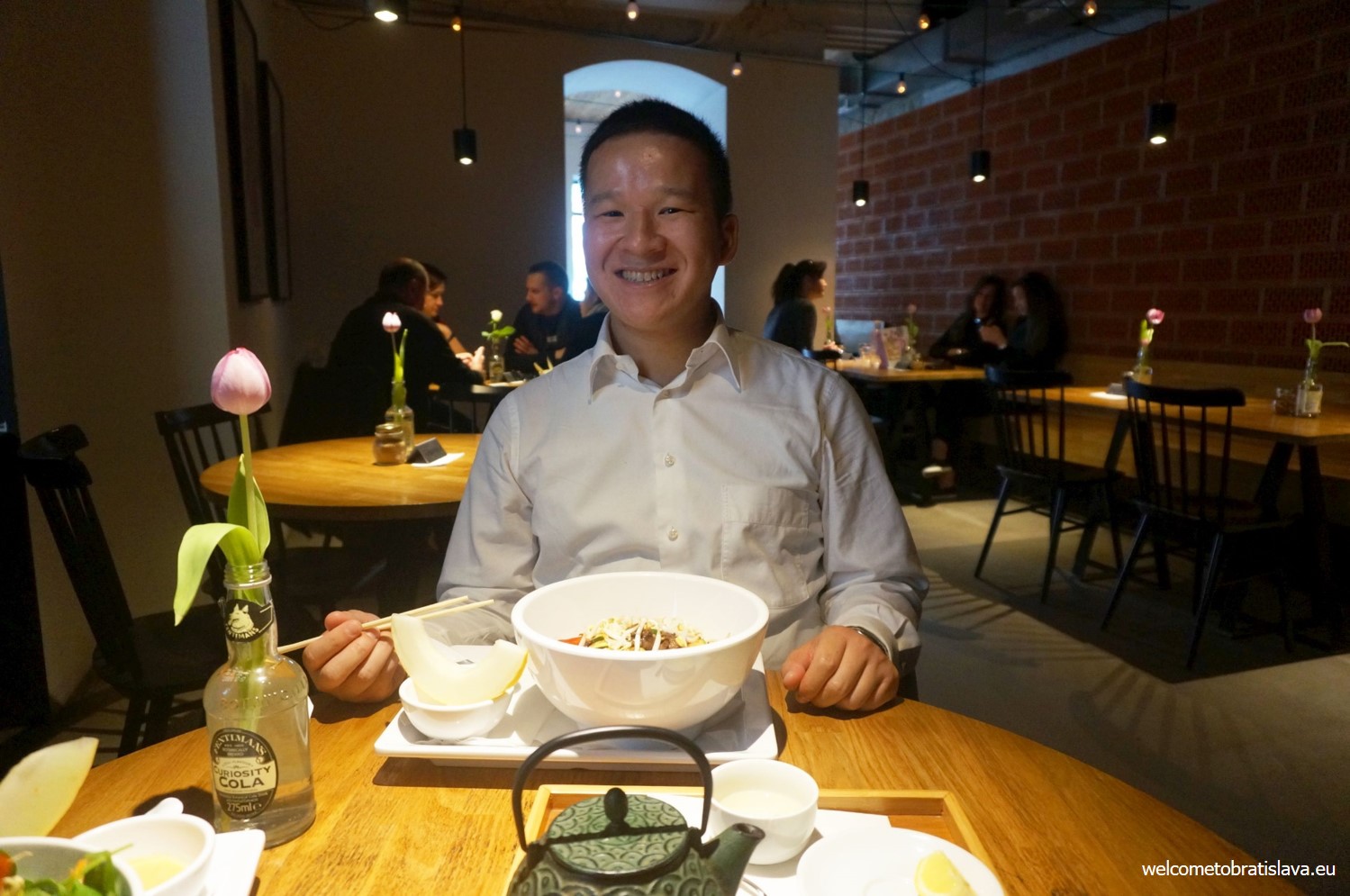 WHAT ARE SLOVAKS LIKE? DESCRIBE IN ONE WORD.

One word: Uncomplicated.
More words: They are people of extremes. Either they are superfriendly or they are obtuse. They are very open or very narrow-minded. There is no middle ground! I am happy though that the majority are more towards the positive side than the negative. What I value the most is that there is a lot of emphasis on family, friendship and spending time together. There is also a strong sense of community and respect, which is something I definitely notice coming from a Western country with an Asian heritage. I hear the same compliment from my other non-Caucasian mates here. People are humble and they love nature. That is also something very absent in Western cultures.
Another thing that I really like about Slovaks is that they prioritize their private lives. People generally work until their 8 hours are over. Some work one hour extra but no more, exceptions aside of course. But after that people just go enjoy their lives. One might call that undedicated to work, but I think there is something to be admired about how much Slovaks wanna cram into one evening or weekend to just enjoy their lives to the fullest.
To conclude, there are some things Slovaks could learn from other cultures, but there is definitely A LOT that other cultures can learn from Slovaks.
WHAT IS YOUR IMPRESSION OF THE SLOVAK LANGUAGE?

The same as the people: it's full of extremes. Sometimes it is surprisingly easy when you translate some sentences from English and discover it doesn't work at all and then learn that the correct way to say it in Slovak is actually very direct. But most of the time, it beats you down and shows no mercy whilst it brings over its friends to kick your lifeless grammatical corpse some more.
The other day I tried to call a restaurant to ask them whether they had a certain cheesecake in stock so I could come over and buy some. I asked them how big one portion was (these cheesecakes don't have the standard size) and also tried to say that I didn't know what time I would be coming over but that I would be there that day. All of that with very broken Slovak, which usually results into funny exchanges.
But I like a good challenge. And I notice that I am trying really hard to learn to speak it properly, because it pushed away my Spanish and even when I want to say "Yes" in German my first impulse is "Áno!". That is very surprising to me since in German you say "Yes" just the same way as you do in Dutch: "Ja."
WHAT WOULD YOU MISS ABOUT BRATISLAVA IF YOU LEFT THIS CITY?

My friends, without a doubt. Additionally, I would miss the social life, the convenient proximity within Europe (you can go anywhere from here), the weather, the calmness of the city, the absolute feeling of safety and freedom, and KC Dunaj.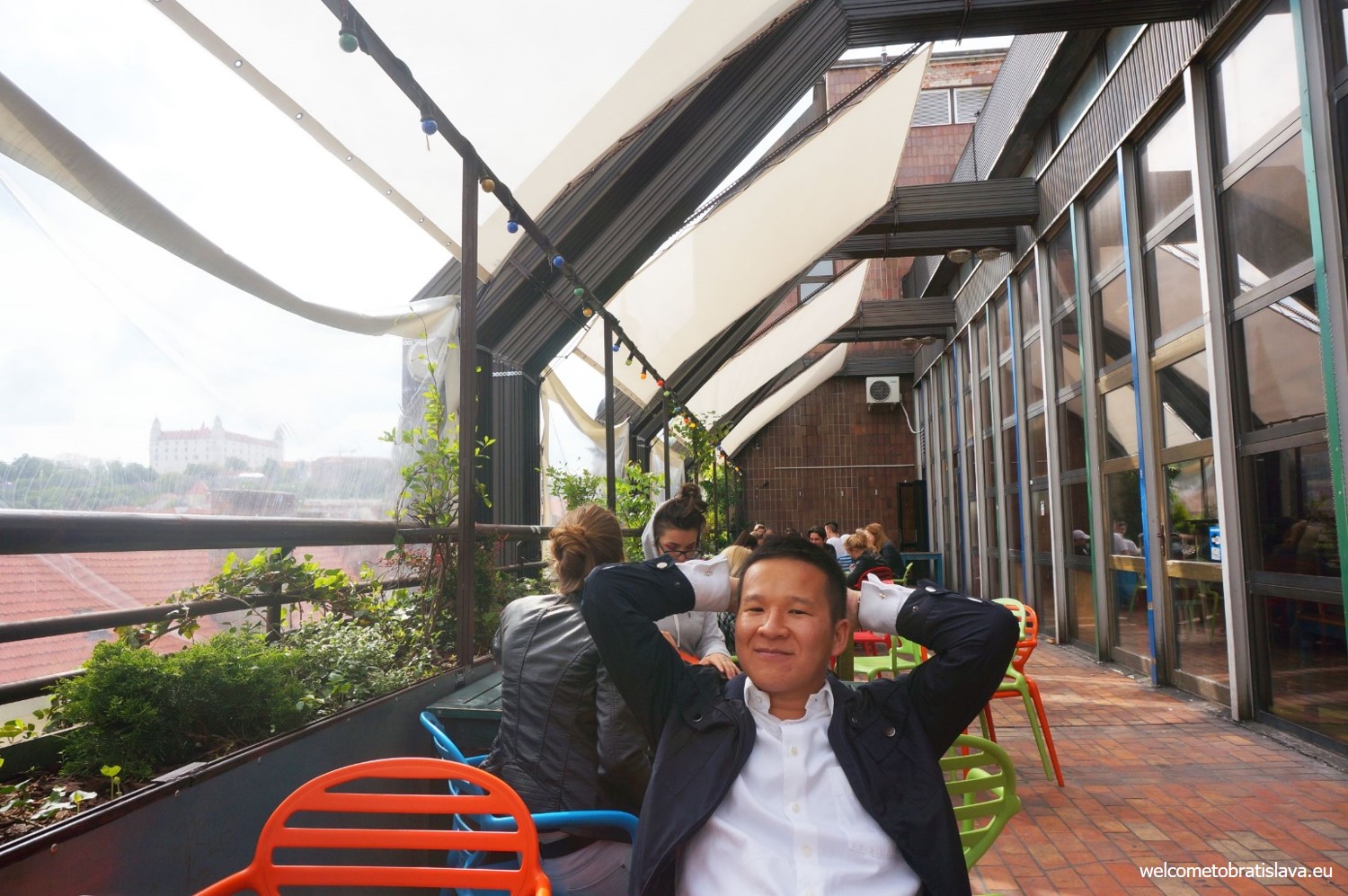 WHAT RECOMMENDATION WOULD YOU GIVE TO TOURISTS VISITING BRATISLAVA?
A question I often hear on the streets from tourists is where to try typical Slovak food. I'd redirect them to Slovak Pub or one of the Pivovars. For sights, visit the two distinct buildings of the city, the Blue Church and the Slovak Radio Building (also a favorite). If you're Japanese, I'd recommend to visit Petržalka just for the symmetry and harmony of all the "paneláky" (blocks of flats). I also like the abandoned hospital on Bezručova street. The post-apocalyptic vibe coming from its neglected state sometimes makes me forget that the hypermodern shopping center Eurovea is just around the corner.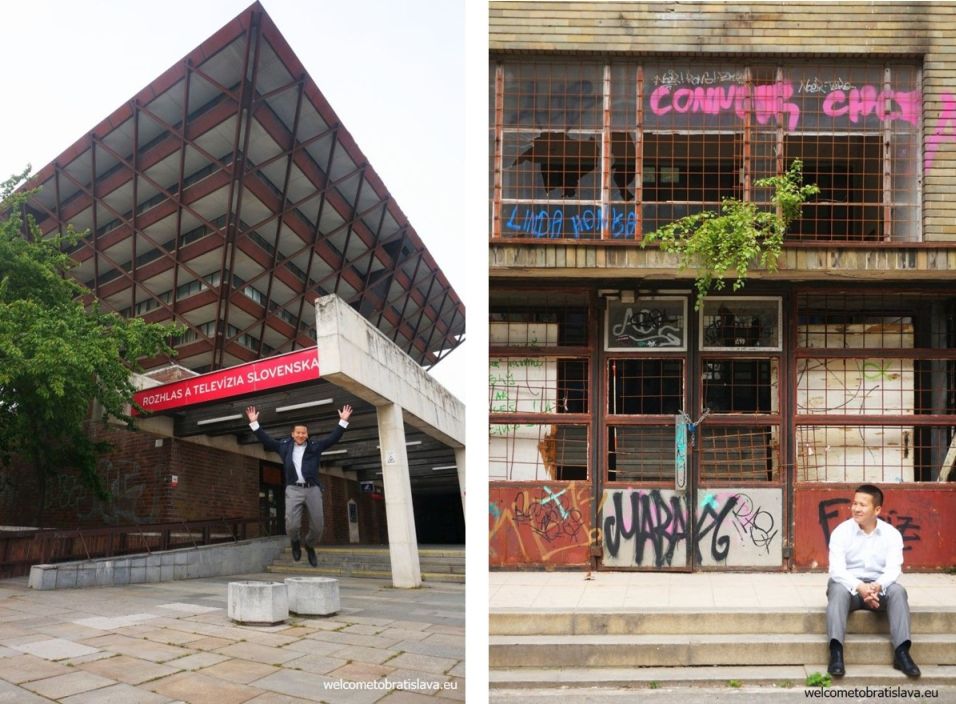 Author: Zuzana Mytna