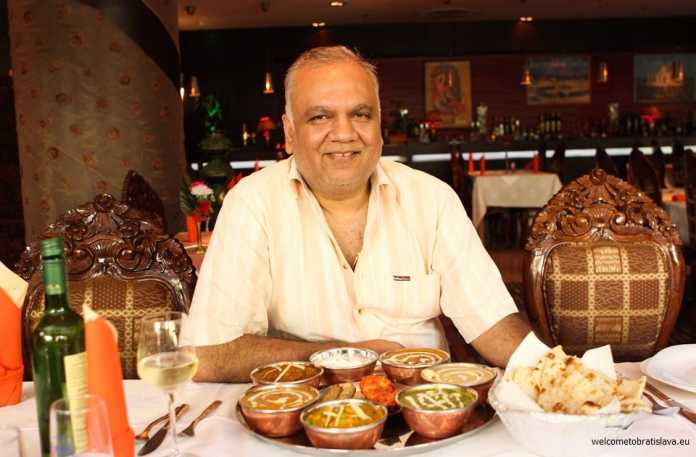 Meet Akshay, a man who came to Bratislava from India more than 30 years ago as a student, found a successful business and opened the only authentic Indian place in the capital, recently awarded for being one of the top 10 themed restaurants in Slovakia.
WHAT IS YOUR BRATISLAVA STORY?
I came to Bratislava in 1986 to study chemistry. After the Velvet Revolution when the times became more democracy-friendly, I founded a company focusing on import/export of clothes and equipment, with the vision to stay for a few more years in Slovakia, because my wife was expecting our first baby.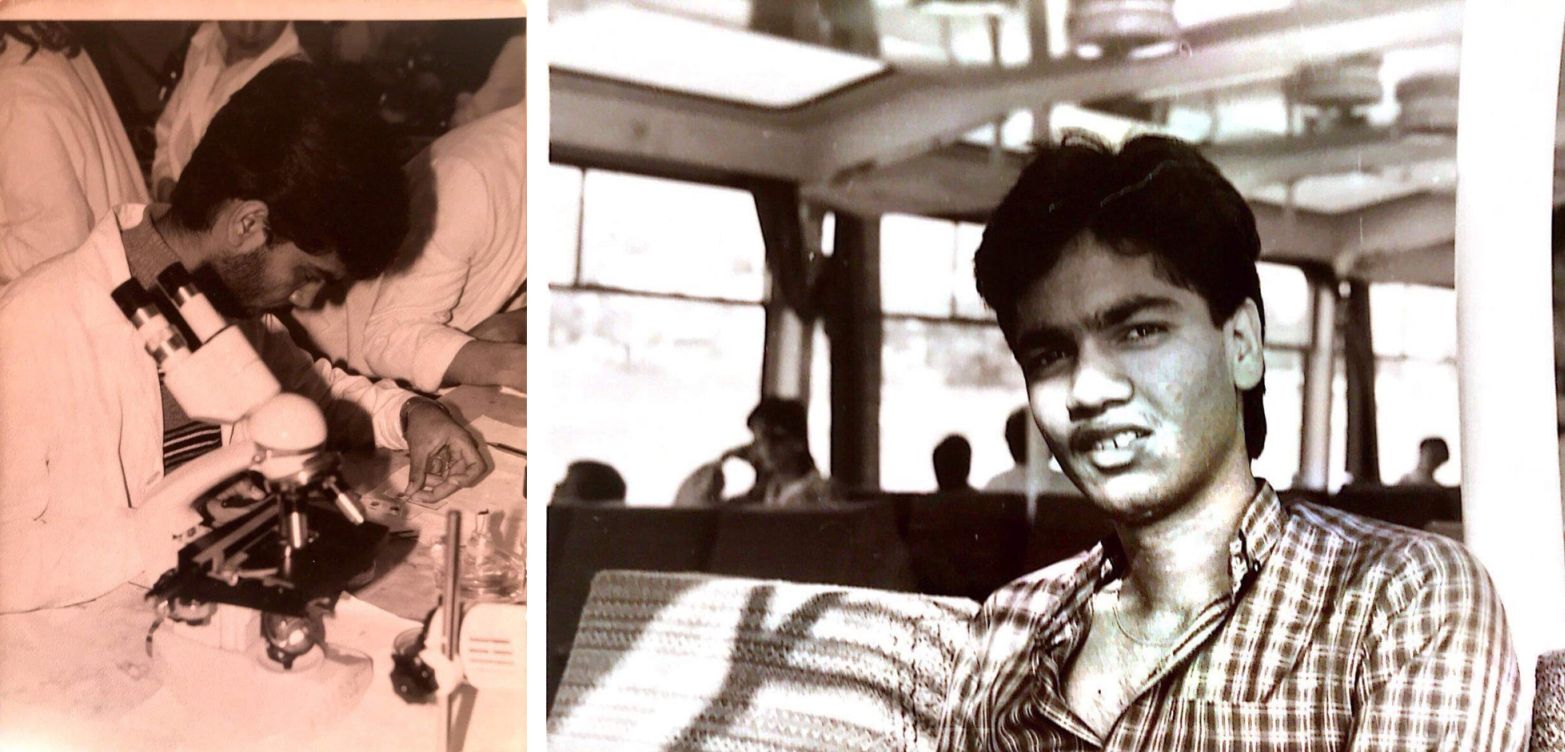 (source: Akshay Kumar Dixit archive)
YOU NEVER LEFT SLOVAKIA SINCE. WHAT HAPPENED?
First we thought we would stay for a couple of years only before going back to India. Meanwhile though our company expanded so much that I could not just leave. Later on, around the year 2000, many of my Indian friends and acquaintances living in Bratislava were complaining about not having an Indian restaurant in town. I used to cook for them at our home, and I guess that's when they started to give me the idea of opening an authentic Indian restaurant for general public.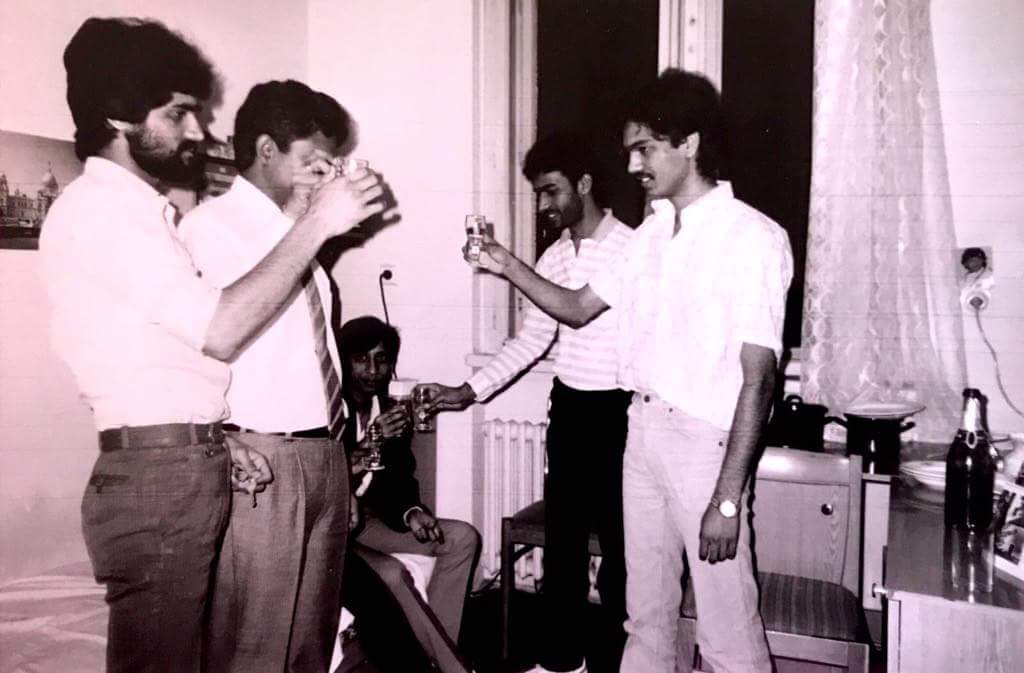 (source: Akshay Kumar Dixit archive)
SO THAT'S WHEN ASHOKA WAS FOUNDED…
Yes, we found a few chefs in India and asked them to relocate here and work for us. At first the restaurant was located on Zivnostenska Street but since 2011 its home is in Crown Plaza Hotel's premises in the city center.
HOW IS ASHOKA DIFFERENT FROM OTHER INDIAN RESTAURANTS IN TOWN?
Ashoka has always been and still is the only real authentic restaurant in Bratislava, meaning the owner and personnel are originally from India, and the majority of the ingredients are imported directly from India. We are the only place with this combination. In most of other cases it's either a Slovak owner with Indian personnel, Indian owner with local personnel or Indian ingredients are bought in local food shops such as Metro. We are as much authentic as it can get :) A proof of this is also the received Gourmet Award 2018 for being one of the top 10 themed restaurants in Slovakia.
WHAT IS THE MEANING OF ASHOKA, WHY THIS NAME?
Ashoka was one of India's greatest emperors who ruled almost all of the Indian subcontinent a couple of hundred years before Christ, and promoted the spread of Buddhism.  You can find him on our national symbol, too. Usually the more prestigious things bear this name, for example a chain of governmental hotels in India is also called Ashoka.
WHO IS YOUR CLIENTELE, WHAT PEOPLE VISIT YOUR RESTAURANT MOST OFTEN?
Our doors are open for everybody. Fortunately, 90 % of our customers are regulars who like to come back. 70 % of them are expats living in Bratislava, one third is locals who like to travel. And the rest is tourists.
WHAT DO YOU THINK OF BRATISLAVA AS THE CITY THAT HAS BECOME YOUR HOME?
I have a very positive relationship towards the city because it has been growing old with me :) I remember very clearly the 80ies, with very little happening here, a few shops only and nothing properly developed really.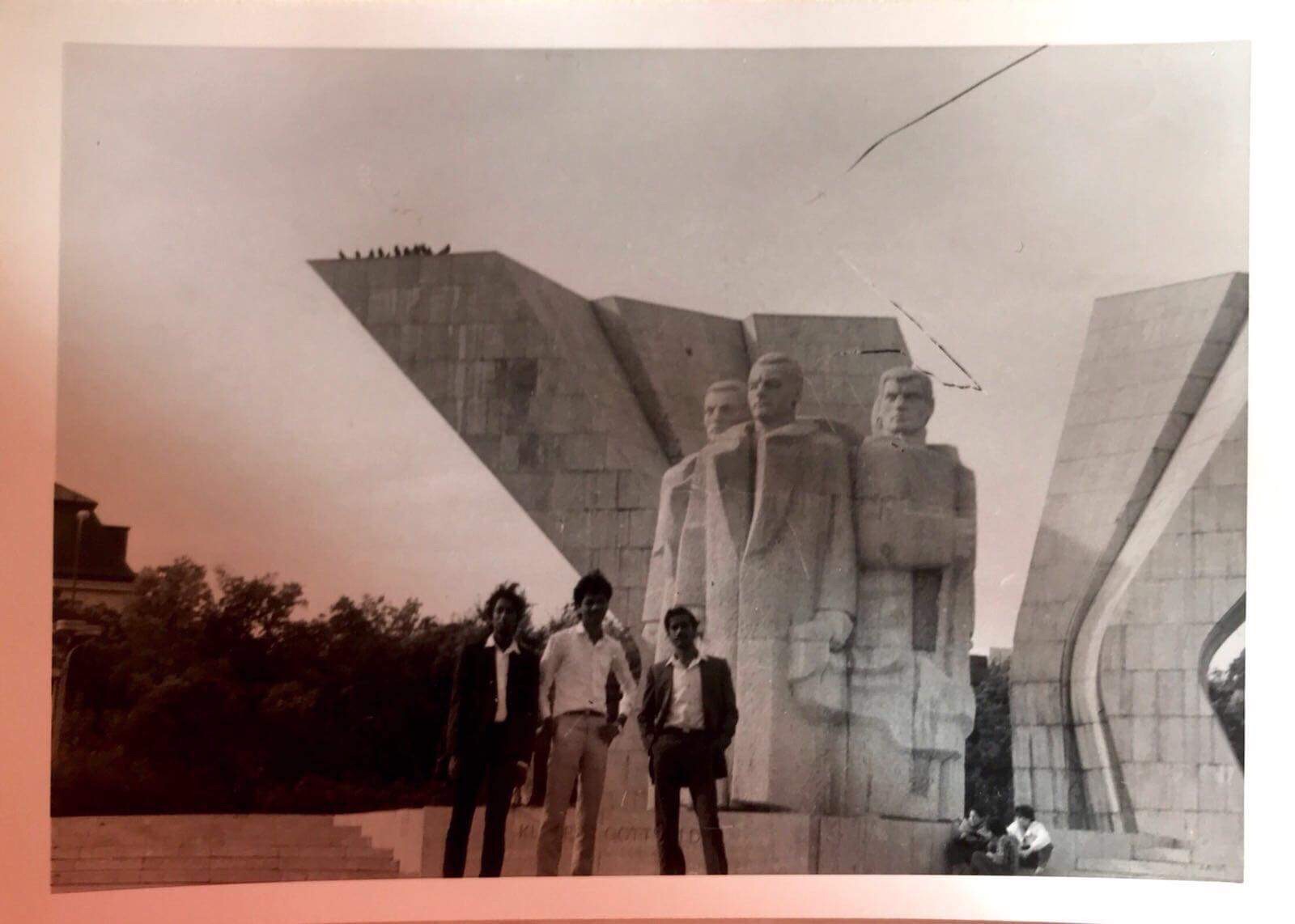 (source: Akshay Kumar Dixit archive)
I have seen the huge development that has been done in the last few decades and am sincerely happy about it.
WHAT ABOUT THE GASTRONOMIC SCENE, HAVE YOU BEEN THROUGH SOME TOUGH TIMES?
It happens quite often that a new restaurant opens and then suddenly gets closed, despite being popular. I have made many friends in the gastro business over the years and know that when this happens, it does not necessarily need to be because there is no demand. Most often the reason of such a closure is the lack of good and trustful personnel, unfortunately. You can't run business without people that you'd trust to work with. Nothing in this business can be done as a one-man show. That's why you need to take good care of your people and make them happy at work.
WE HEAR FROM MANY EXPATS THAT SLOVAKS ARE COLD AND CONSERVATIVE IN GENERAL. WHAT ARE YOUR THOUGHTS ON THIS? DO YOU HAVE MORE SLOVAK OR FOREIGNER FRIENDS HERE?
Luckily I don't have this "problem" with Slovaks. It is thanks to the fact that I have been living here for a very long time, got to know the culture and speak the language, too. In time you slowly start to understand the different gestures and ways of saying things, and just adjust to it. And of course I have met many people over the years with whom I became friends – most of them are Slovak, actually. I understand it is more difficult for somebody new to the country and culture – it just takes time.
YOU KNOW THE CITY VERY WELL. CAN YOU TELL US YOUR FAVORITE PLACES IN BRATISLAVA?
I love nature so I am often at Zelezna Studnicka and Koliba. I also like to walk along the Danube river, it's a beautiful promenade.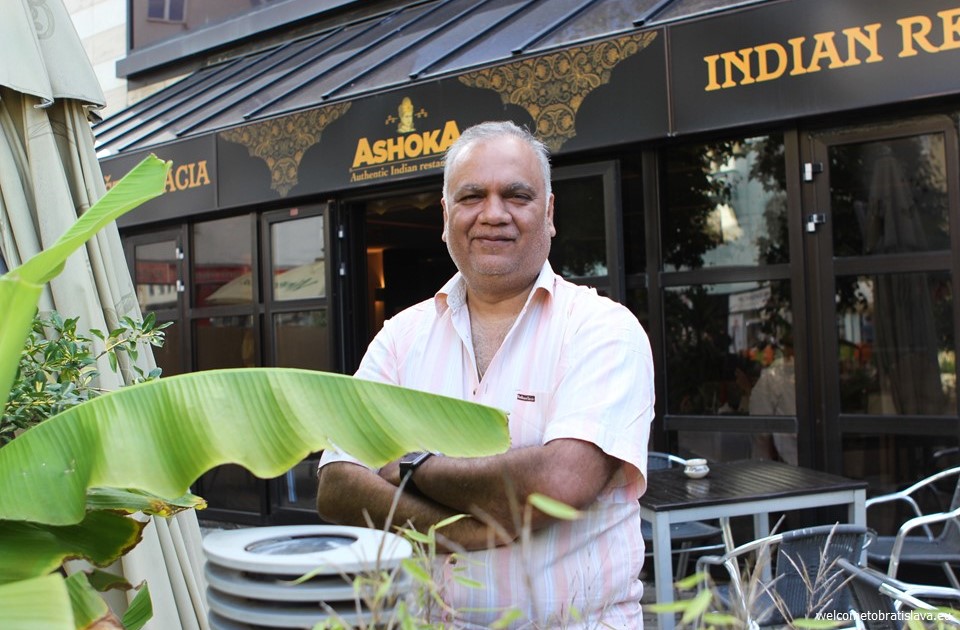 ANYTHING YOU HAVE LEARNED OVER THE YEARS, THAT PEOPLE SHOULD AVOID IN TOWN? ANY LESSONS LEARNED?
Bratislava is a safe city in general but from time to time you hear about some conflicts where foreigners get involved. I would suggest to stay away from any fights that you might be a witness of to save yourself a trouble, and just enjoy the great joys the city has to offer.
DO YOU WANT TO STAY HERE "FOREVER" OF YOU PLAN TO GO BACK TO INDIA ONE DAY?
Even though I consider Bratislava as my second home, I personally would like to return to India, to my roots, one day, now that I am growing older. I think I have done what I could have done to contribute to the local community – which has given me so much in return. I also wanted my children to finish their studies and get independent, which is currently happening. But when being in retirement, I can picture myself back home in the country of my origin, with my family, enjoying some well-deserved "time off." And of course, with beautiful memories on the exciting and colorful life I got to live in Bratislava :)
Author: Maria Kecsoova, Photo credits: Zuzana Mytna