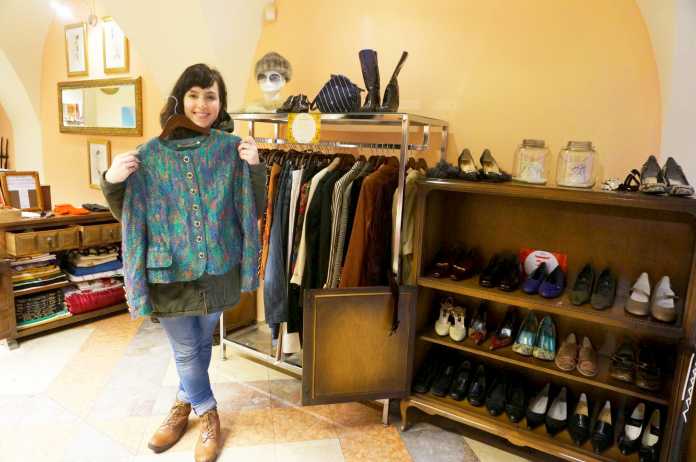 Ana Carolina comes from Rio de Janeiro and after living in Kosice, she decided to move to Bratislava. Get inspired by her tips for a vintage shop, market place to get fresh veggies from and a coffee place where she takes all of her visitors.
WHAT IS YOUR BRATISLAVA STORY?     
My name is Ana, I am Brazilian, coming directly from Rio de Janeiro. My first connection with Slovakia was when I came to Kosice as part of one trainee program that I was doing through AIESEC. After one year I decided to move to Bratislava the change the scene:) And I'm really enjoying exploring more about Slovakia and Eastern Europe. For my hobby – photography – this part of Europe is very inspiring.
WHAT IS YOUR FAVORITE PART OF BRATISLAVA? WHY?      
It is the entrance of the Old Town, due to the medieval touch. I love it and I always get inspired to take some pictures of this place. Nearby is my favourite street, Bastova, which is believed to be the narrowest street in the city.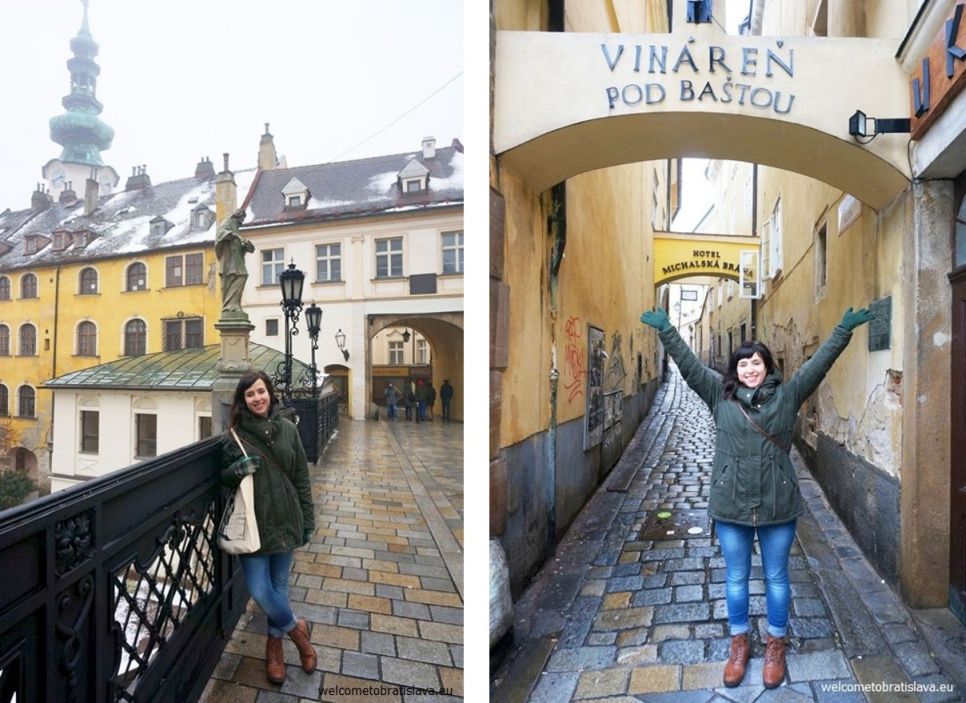 Just a few minute walk away, there is a small Vintage shop with beautiful and fashionable pieces. I always love to stroll here and choose something to add to my wardrobe. I prefer vintage second-hand shops because of five simple reasons – clothes from here are stylish, cheaper, environmentally friendly, often of higher quality and no one else has them:)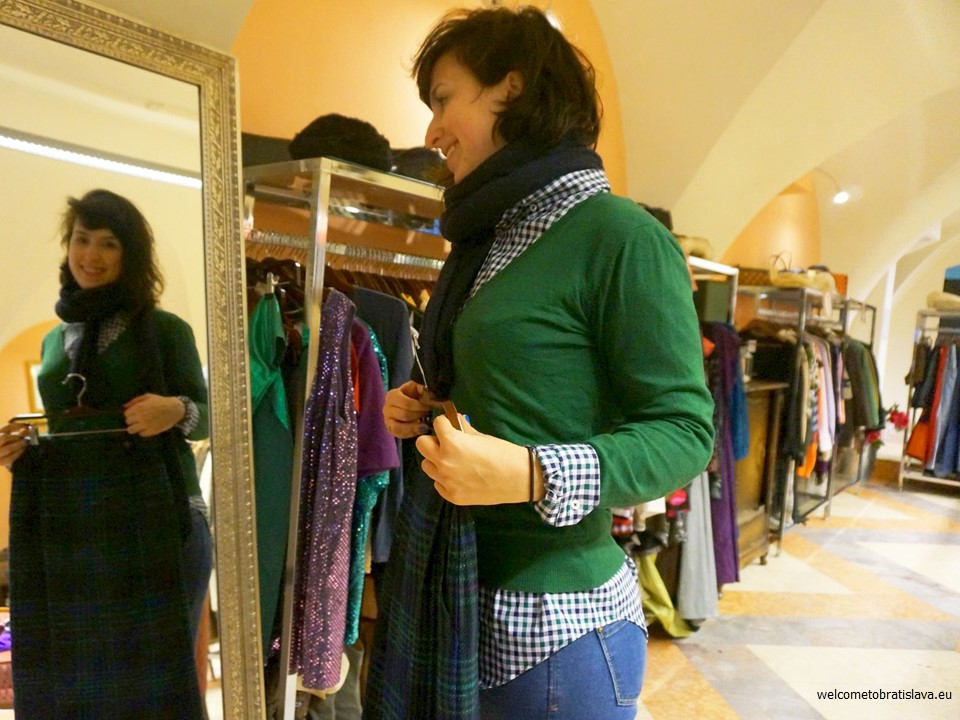 WHAT IS YOUR FAVORITE PLACE IN BRATISLAVA? WHY?   
Well, I would probably mention two places: the regular market taking place every Saturday at Stara Trznica – at which I love to buy fresh veggies, Greek olives and different types of salt and cheese.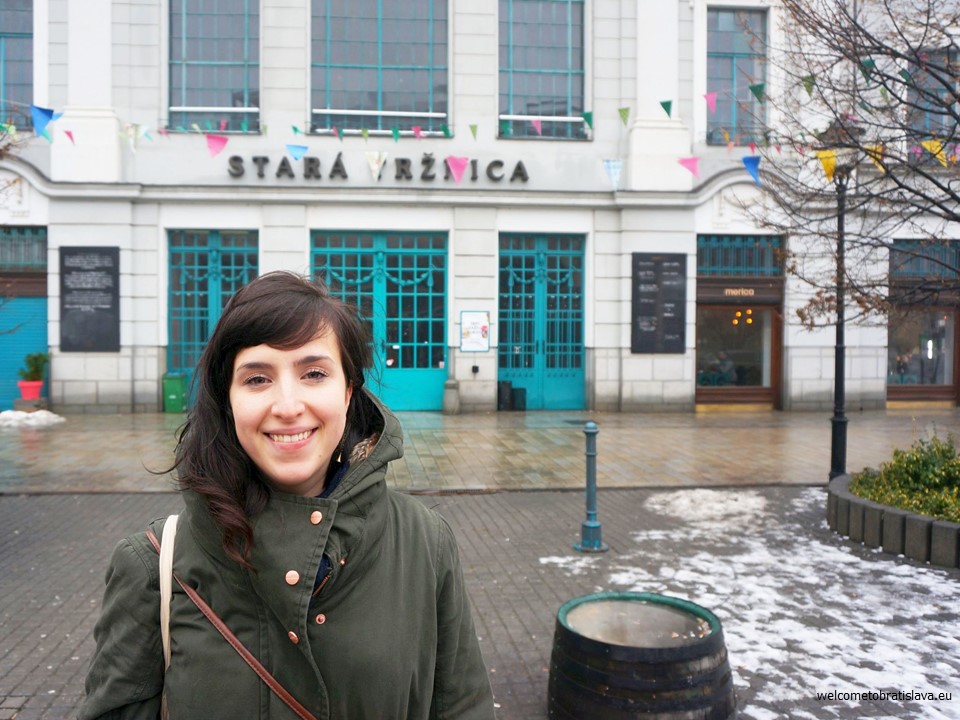 As a bar, I really enjoy going to Next Apache, to take their white wine. It was shown to me by my French teacher. It is a small place with a collection of books that you can read or buy cheaply. I especially appreciate their collection of art books and magazines. When you are lucky, you can even enjoy some jazz playing in the background. I always take my visitors here.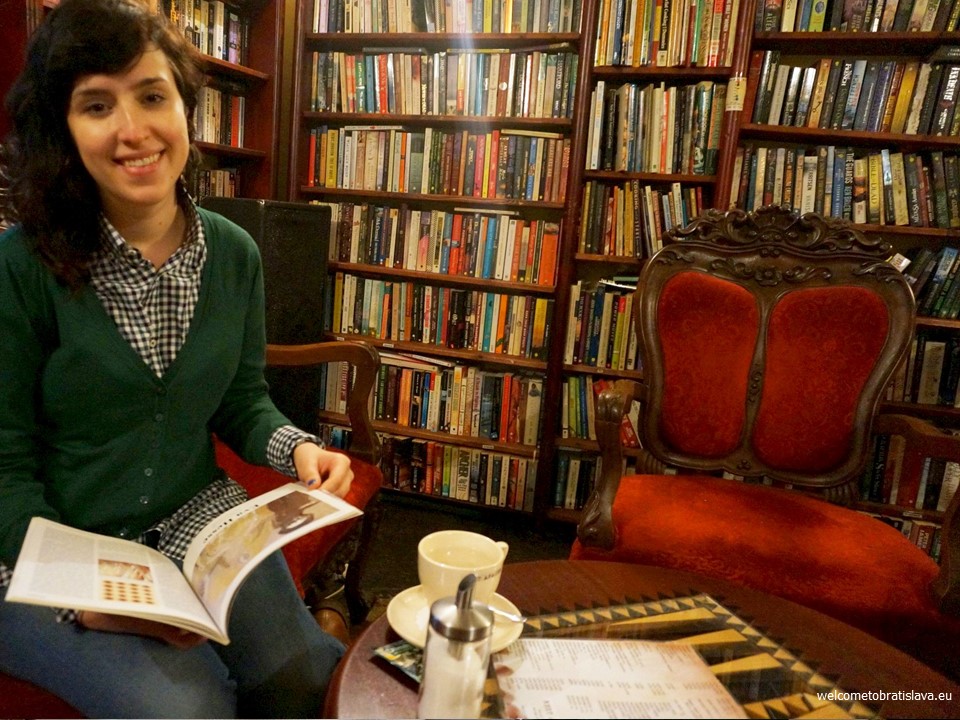 WHAT ARE SLOVAKS LIKE? DESCRIBE IN ONE WORD.
Conservative – in all aspects.
WHAT WOULD YOU MISS ABOUT BRATISLAVA IF YOU LEFT THIS CITY?
I would definitely miss some unique bars that I have found here.
WHAT RECOMMENDATION WOULD YOU GIVE TO TOURISTS VISITING BRATISLAVA?    
If you are visiting Bratislava from May to October, don't miss the chance to go to the Danubiana Museum by boat. If you visit after this period of time, go by car. This museum is great and when it is sunny, the view is just beautiful!

Author: Maria Kecsoova