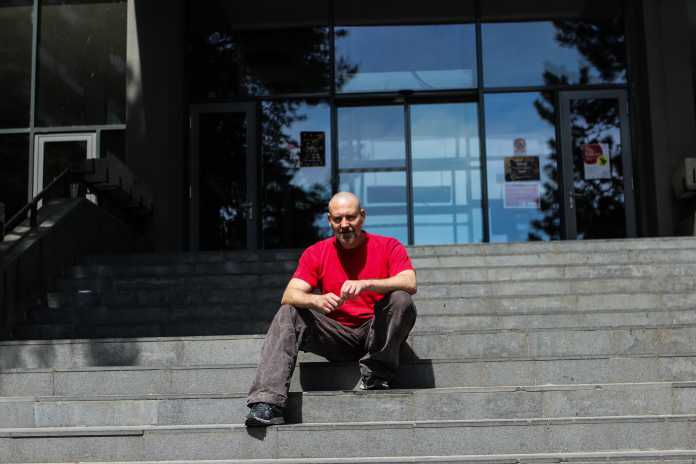 Andrej found his home in the student area of Bratislava, Mlynska dolina. Read about his local tips about the best places for students here or about the biggest party for students that he organizes!
What is your Bratislava Story?
I originally come from Dubnica nad Vahom, a small town close to Trencin. I came to Bratislava in 1993 to study here and stayed until now. I don't consider myself a citizen of Bratislava but more a citizen of Mlynska dolina, which became my home and where I have spent the majority of my time. This is where I live, work, raise my children and where I love it. Of course I also like the rest of Bratislava but I get there just from time to time.
You mentioned  Mlynska dolina, a student area of Bratislava. Can you be more specific why you love it here?
It is the biggest student agglomeration in Central Europe. There is no such a concentration of students in Prague or Vienna or another major city of Central Europe. And this creates the special atmosphere, a distinct liveliness of this area. It lives here at midnight every day of the week, the majority of the people living here are young students, so the energy bubbles here.
What are your favourite places in Mlynska dolina?
I run my own business here, so naturally I consider my places for the best ones :D I have a soft spot for the Unique night club. It is probably the oldest club in Bratislava, functioning since the 70's. If you look for a party on Tuesdays and Wednesdays especially during the school semester, you will find Unique full.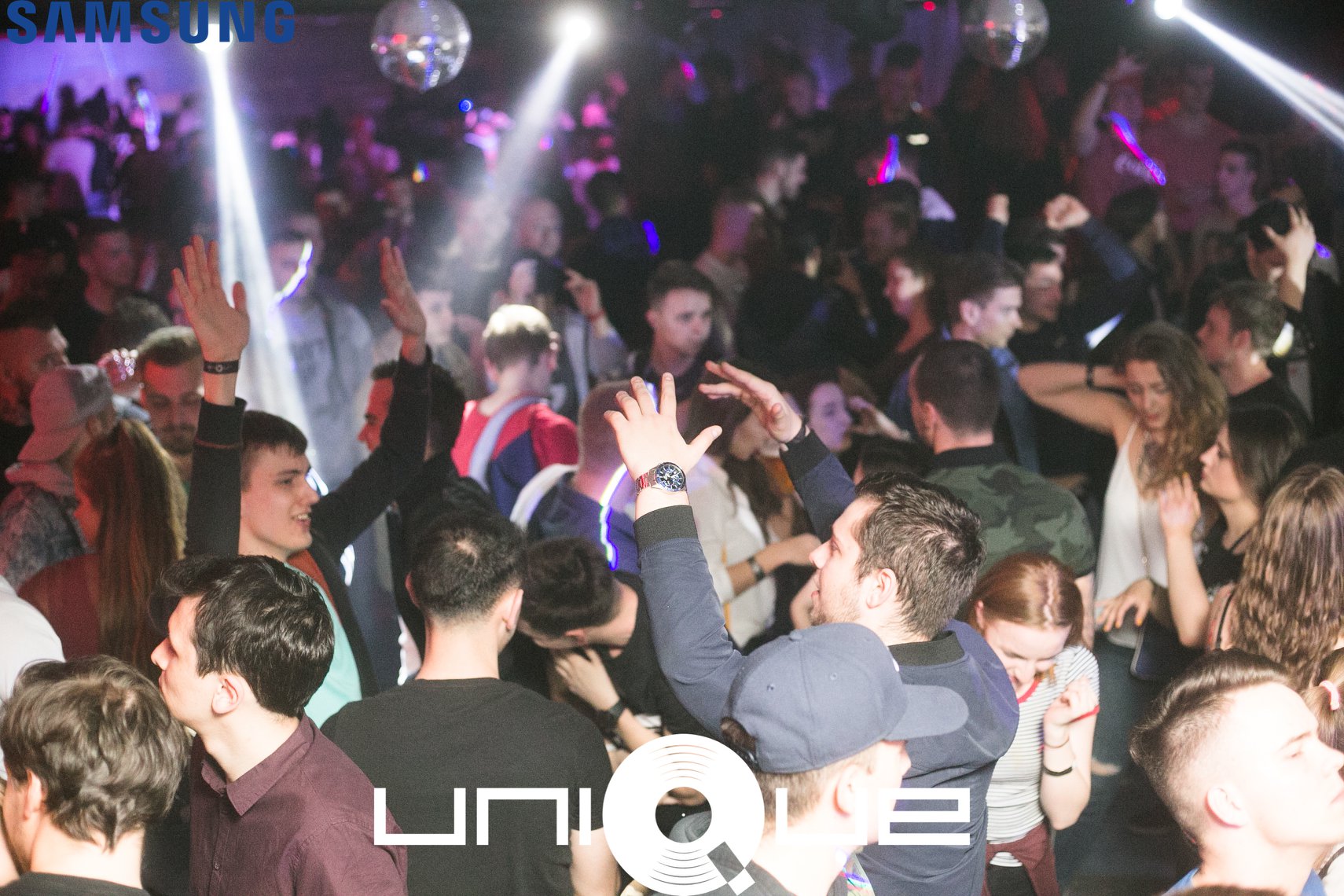 (source: Unique Club FB site)
Aura is a place offering a mixture of a relaxed atmosphere, comfort and easy-going people. If you want shisha and beer but without the oriental furniture or Aladdin's carpets, this is the right place for you.  Just one floor higher, there is Musicat, a stylish rock themed bar.
Terasa pod Sturakom is my secret tip for the summer period as it has no FB page or a website – the open-door terrace for students to enjoy the warm weather with a drink or two.
You are part of the organizational team of the most popular student festival in Bratislava. Tell us more about this project.
Life is great (Zivot je skvely) festival is the biggest student party (not only for students though) in Slovakia. We regularly organize it at the end of May. It has its origins in the event called Parkoteka when we used to take the speakers out of the Unique Club to the parking lot, we poured beer and partied. Later, the event got transformed into the Bazant na Mlynoch festival which already had a big stage with live concerts and well-known Slovak bands were playing always on Friday all day and night long. This year, we are stretching the festival for several days for the first time, however the core stays on Friday. Good Slovak bands will not be missing this time, and visitors will have a chance to taste 8 types of draught Czech beer from Lobkowicz brewery. Our record so far was 13 000 visitors, so let's see about this time :)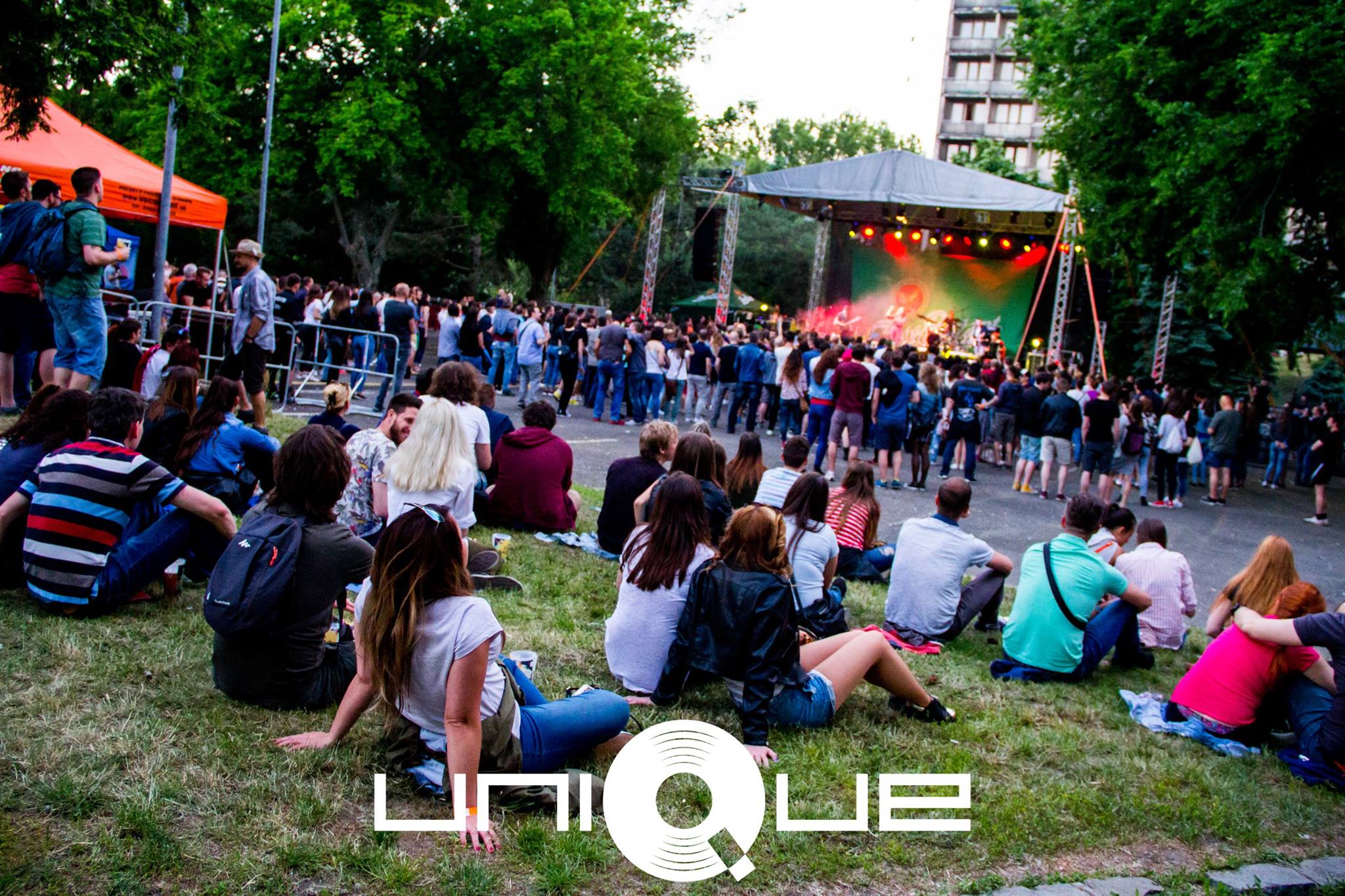 (source: Life is Great archive)
What is your opinion about Bratislava?
I love Bratislava but I think that it has not lived up to its full potential yet. It truly could be a beautiful place and city for living. But the atmosphere of the Old Town with its narrow streets, buzzing in summer with life and vibe, is priceless.

Where do you usually hang out in Bratislava?
My favourite part is definitely the Old Town for its special atmosphere. Just stroll its streets without aim, move from one cafe to another, or have an ice-cream. The gastro scene has improved so much in the last few years and an authentic Italian gelato is a serious business here nowadays. However, I remain faithful to a small family business Elezi, which is known for its amazing cakes and traditional Balkan ice-cream produced since the 70's. They are currently located in the municipality Vajnory or Ruzinov (both outside the city center). They used to be the best ice cream shop in town but now they have seriously good competitors on the market :)
Your favourite eat-out place?
My first thought is restaurant Tenis. They have huge portions of tasty meals for reasonable prices. If I feel like having halusky, it would definitely be here. Another favourite spot with nice atmosphere is a small restaurant Ako Doma near Horsky Park. Elephant Diner is my choice for the best burger for a good price.
If you want to know more about Life is Great Festival, read here.
Author: Zuzana Mytna