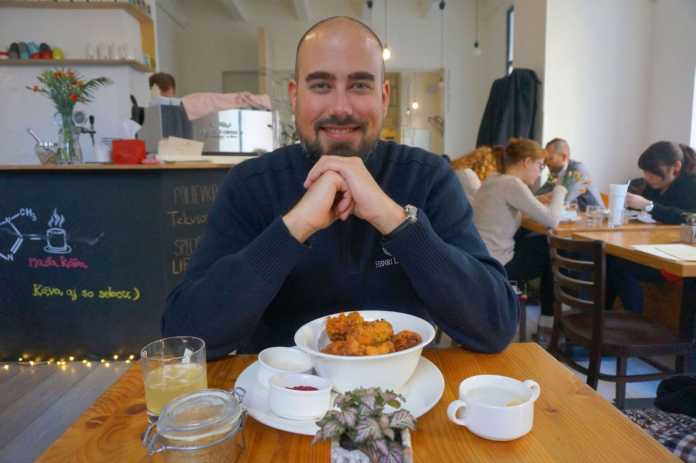 Angelo came to Slovakia over 10 years ago for the first time to perform as a DJ. Then he fell in love and stayed here for several years before moving back to Switzerland. He's passionate about music, travelling and photography and comes back to Bratislava regularly.

WHAT IS YOUR BRATISLAVA STORY?
First time I visited your country was in November 2005, to play as a DJ in Ministry of Fun in Zvolen, as at that time I was quite into DJ-ing. So Bratislava was just a one night stop for me. I hadn't been to Central/Eastern Europe before I came to Slovakia so it was really a new experience for me. My second time in the city was during the end of 2006 to search for a flat, and then in January 2007 I actually moved here. I stayed for 6,5 years. And I visit the city regularly once in a while till now.
WHAT JOBS DID YOU HAVE WHILE IN BRATISLAVA?
I worked for several international companies that have branches here. I was hired by Amazon at the very beginning – or as they would say: at day one, when the company was setting up their center in Bratislava. It was an absolutely fantastic time with a great team.
WHAT ABOUT LIFE IN THE CITY BACK THEN AND NOW?
Well, 10 years back it was slightly a different situation than it is now. The first flat I lived in was in the city center, on Lazaretska Street. It was in a really bad condition – can you imagine there was a carpet in the bathroom? :D But as it was my first flat in a new country, for me it was just perfect. During my time in Bratislava I lived almost in every quarter. However, the best memories I have are from the flat on Grösslingova Street. The location is just great. Even though it's very central and close to all the bars, restaurants and clubs of the old town, it is so quiet, especially during the weekend. So quiet that you can even hear the birds singing. Amazing.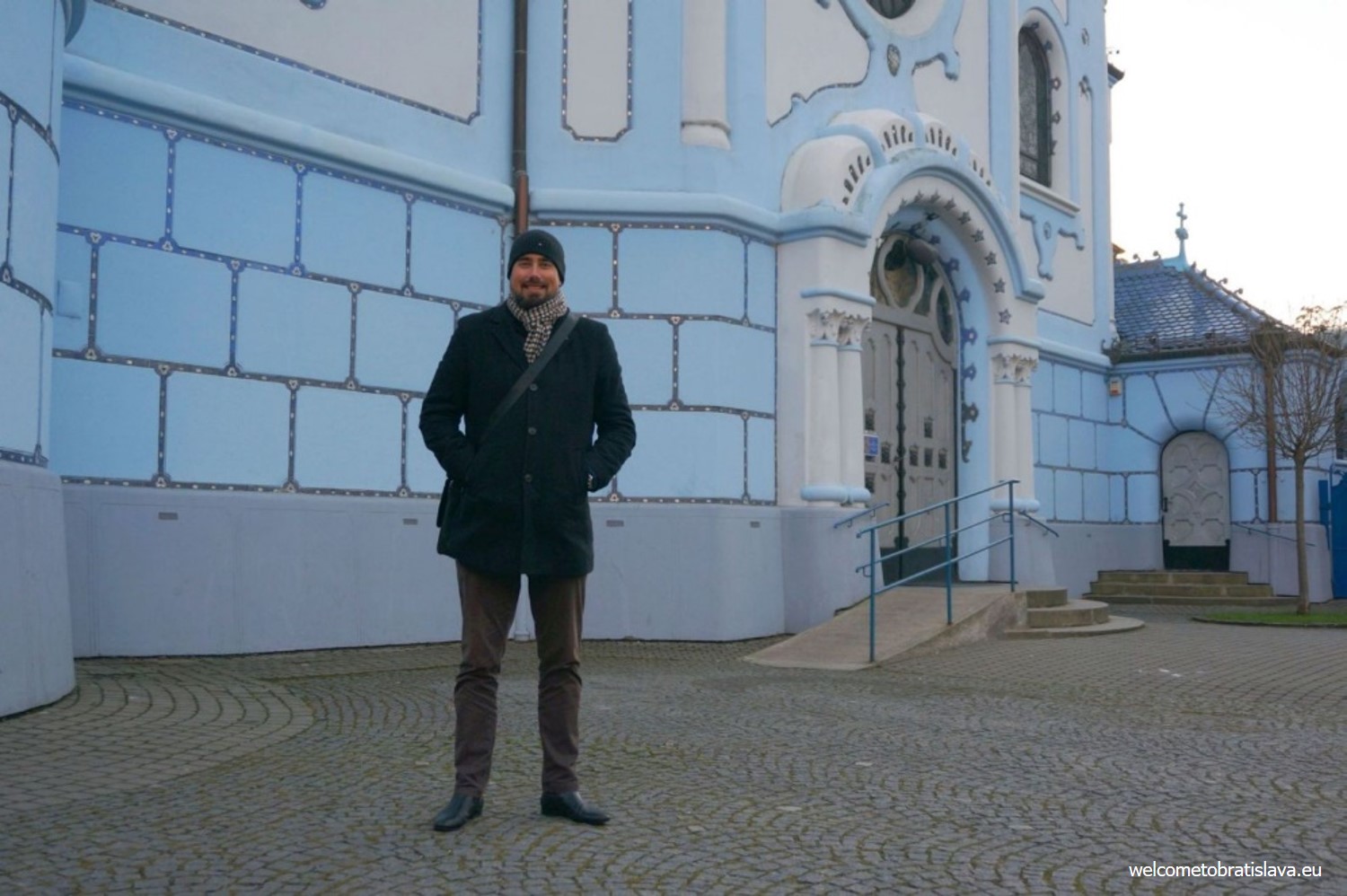 WHICH PLACES DID YOU LIKE TO HANG OUT AT?
First months of my stay it was mostly bars and clubs related to my hobby – playing music, as most of my free time I spent as a DJ somewhere. I was producing music and also releasing vinyl records. My last gig as a DJ was in summer 2007 (in Dopler Bratislava – quite memorable!) and I stopped with music production three years later.
ANYTHING YOU ARE PROUD OF FROM THE TIME YOU WERE IN THE MUSIC INDUSTRY?
I dedicated many years and work to music because it was passion for me. I guess that's why I gained my fans and invitations to perform at events like Budapest Parade or other festivals in Europe. When I think whether I'm proud of something particularly, I'd probably choose the fact that Tiesto was playing one of my unreleased tracks in a BBC radio show, or that my track was included on a Pacha Ibiza CD.
WHERE IN BRATISLAVA DID YOU LIKE TO EAT OUT?
I liked the Schoppa restaurant – especially in the summer, with its big terrace among the trees you are literally in a forest. And food is also very good there. For a beer, I would go to Primi or Kolkovna. Or also visit the local spots around the Štrkovec lake. I like the promenade at the Danube, with the Eurovea shopping center. When I lived in the Ružinov area, I used to hang out at U Deda pub, too. For a coffee and a sweet treat I like Štúr or Cafe Dias. During my last visit I went to the then-new secret Cocktail Room twice and loved it there!

WHAT ABOUT HALUŠKY, OUR TRADITIONAL MEAL?
I am unfortunately not a big fan of halušky. They say you either love it or hate it. I surely don't hate it but haven't created any special relationship towards it :D Actually the very first meal I had in Slovakia was, I must confess, a schnitzel, in the Koliba TV Tower (the current Altitute restaurant). That was also the very first thing I saw in Bratislava.
WHERE DID YOU LIKE TO CHILL?
In the first place, I am not really a person that is relaxing a lot, I prefer the active lifestyle. However, I always enjoyed time spent at Koliba, around the Štrkovec lake, or walking along the Danube promenade. My most favorite part is rather a secret place, with a beautiful view. At that time, it was a popular spot for couples to meet up. But later it was made restricted to bypass, so unfortunately I can not reveal its exact location but the locals will know it :)
WHAT ABOUT PEOPLE, HOW WOULD YOU DESCRIBE SLOVAKS?
I would say dedicated and passionate – about everything. Dedicated is probably the best word – to family, work, relationships, to enjoying life in general.
IS THERE ANYTHING THAT REMINDS YOU OF YOUR TIME SPEND IN SLOVAKIA?
When I travel to different countries, I always seek to find out about the local music. I wanted to buy some CDs during my first visit here as well, so I went to one of the shopping centers. I told the guys in the shop "I don't care what kind of music it is, just give me some music that is from Slovakia and is kind of famous right now." And that's how I ended up buying a couple of CDs from PEHA – the first music that I heard and until now associate with Slovakia.
Author: Maria Kecsoova