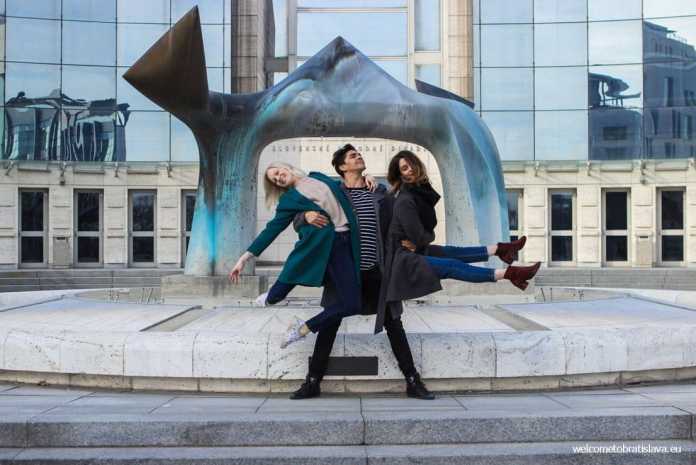 Three young people coming from all around the world – Australia, Canada and Argentina – have met in Bratislava thanks to ballet. Meet Chelsea, Ana-Sanziana and Jonatan, ballet dancers performing at the Slovak National Theater!
Ana-Sanziana Beschia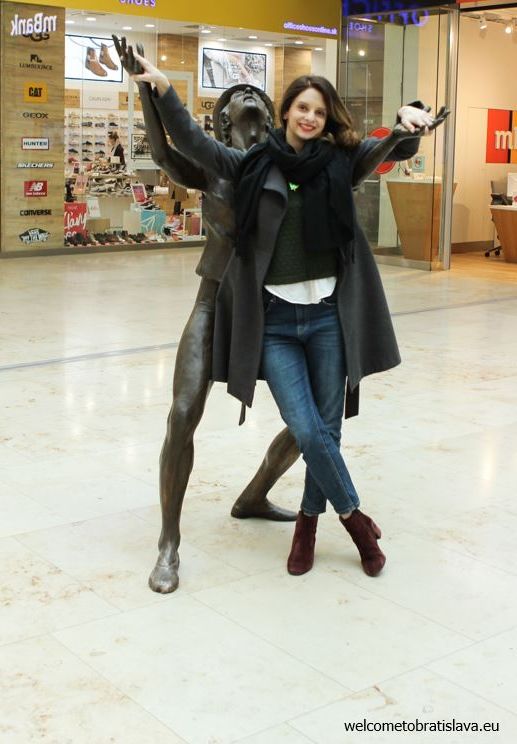 Ana was born in Romania but grew up in Montreal, Canada, where she studied at the Ballet Divertimento school. Ballet was a hobby for her firstly and it became more serious at age of 17. At this school, Ana met a teacher who worked in Zurich – where she moved to study ballet afterwards. Her next destination became Germany while dancing for "Balett Dortmund" and later in Leipzig. She moved to Bratislava in 2007 after being offered a job by Mário Radačovský at the Slovak National Theater. She enjoys exploring other kinds of ballet besides classical ballet.
Jonatan Lujan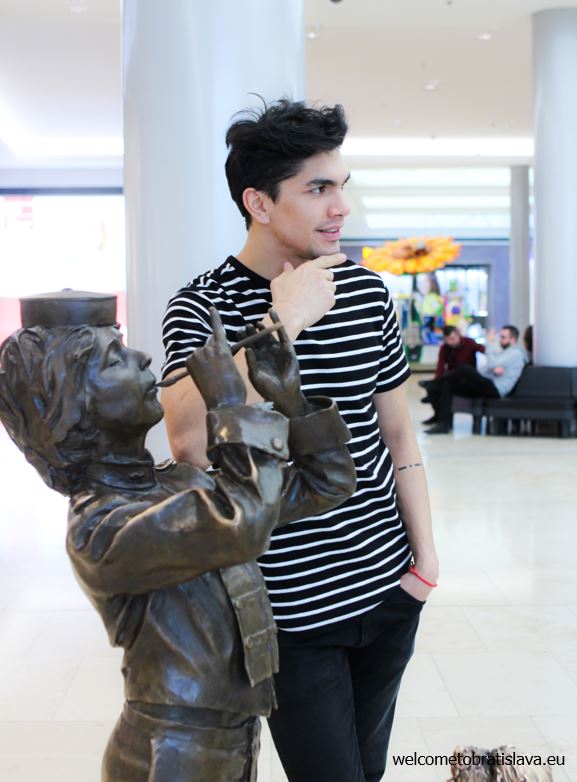 Coming from Buenos Aires, Jonatan fell for ballet at the age of 17. Prior it, he was a folk dancer since age of 9. He graduated from the Conservatory of Jesus Vera Arenas Escuela de Danza (Mendoza Argentina), where he received a diploma in classical ballet and musical acting. After attending the ballet school "Ballet Julio Bocca", Julio himself offered him a job. Four years later Jonatan decided to come to Europe and moved to Madrid to work for Victor Ullate, then to Zurich. It was in Switzerland when a ballet colleague from Slovakia told him about our national theater. Jonathan applied for a job and this is already his third season here. One of his dreams is to work at Broadway in New York.
Chelsea Andrejic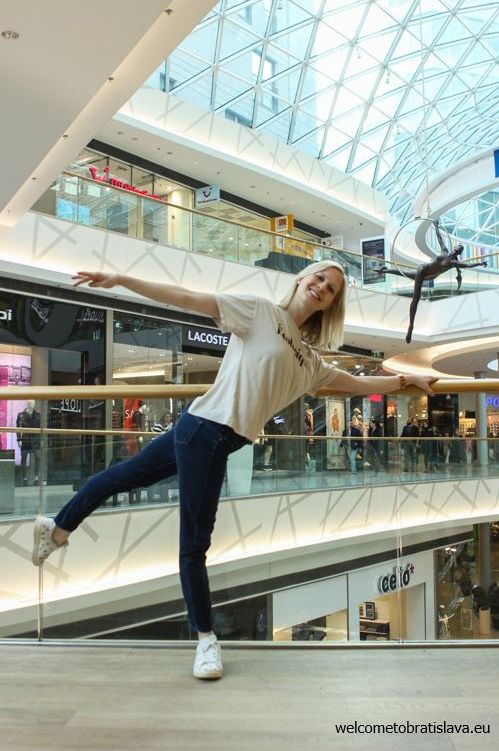 An Australian girl who has been dancing ballet since she was 4 years old. Chelsea studied it first in Sydney at the Tanya Pearson Classical Academy, later in London at the English National Ballet School. She won the second place at the Genee International Ballet Competition in Toronto in 2008. Her Bratislava story began in 2010 when she started to work for the Slovak National Theater. She likes to broaden her horizon so in her future she would like to be involved in more classical as well as contemporary pieces.
.


HOW DO YOU FIND BRATISLAVA AS A CITY?
Bratislava has changed a lot and is changing fast. It has become a lot more European, people speak English more often. There's a great vibe in the Old Town!
YOUR FAVORITE PLACES IN TOWN?
Jonatan: I am a passionate salsa dancer. So whenever I can, I go to Havana or Zelený Strom. When it comes to food, one of the best things in town for me is Orbis Street Food – I always take their meat.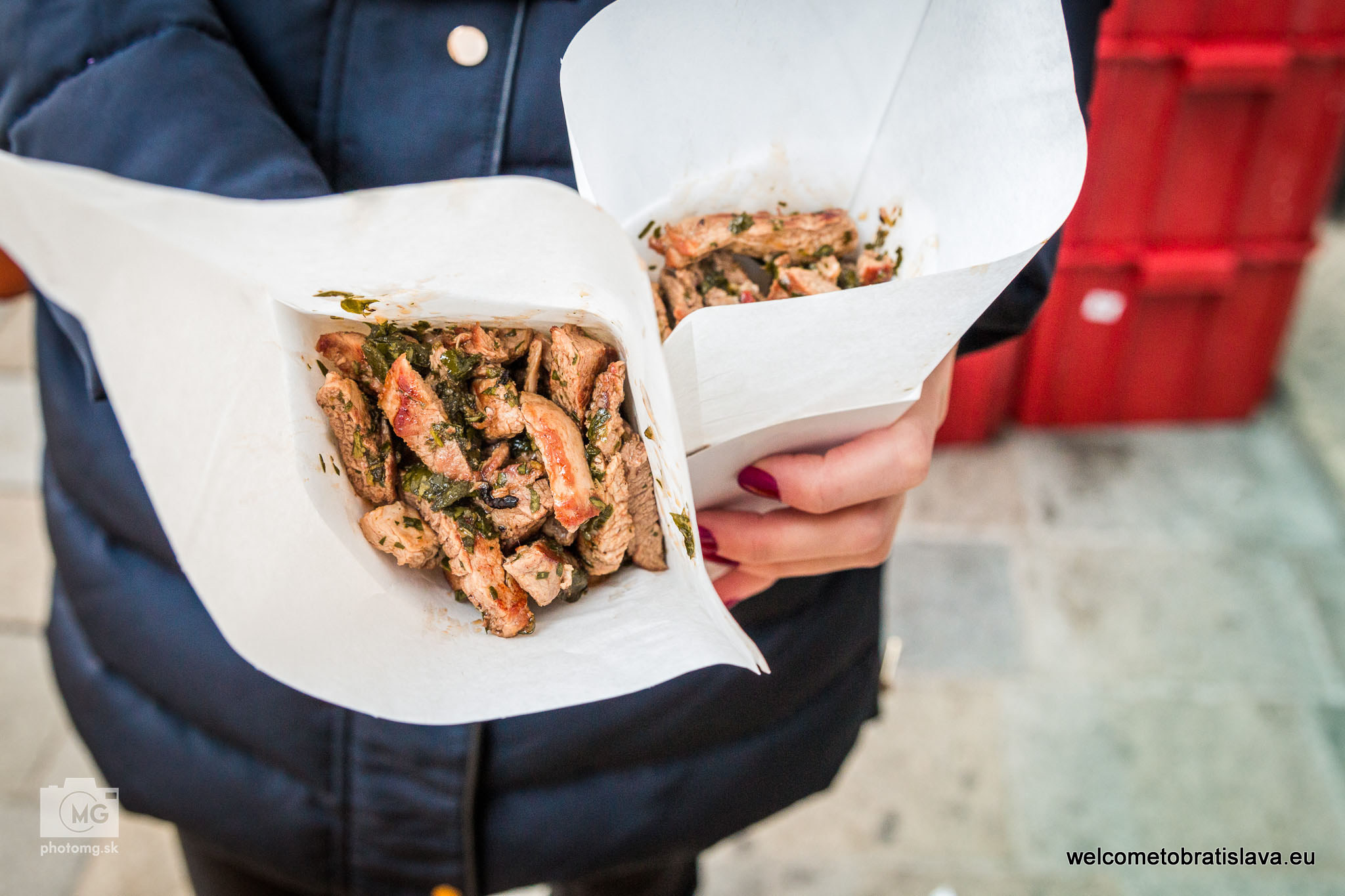 Ana: I love to walk the Eurovea promenade or go up to the castle. In terms of going out, one of my favorite gems is KC Dunaj. If I want to enjoy a good coffee or meal, I pick Mondieu.
Chelsea: Often when we finish working in the theater, we go to eat to Eurovea – Primi or Wagamama. Otherwise I am fond of Japanese cuisine – one of my favorite places is definitely Izakaya Koshida. It is an authentic Japanese restaurant and they have the best fried chicken! :)
SLOVAK FOOD – LOVE OR HATE? 
We love Slovak food! Especially halusky and pirohy but also the cabbage soup (kapustnica) can be tasty. For Slovak food, go to Mestiansky pivovar – they also have fantastic beer.
DO YOU NETWORK MORE WITH LOCALS OR EXPATS?
Chelsea: We spend a lot of our time in the theater. Often we work six days a week. Luckily our colleagues are amazing people :) It is a mix of Slovaks and foreigners working at SND so we can't really say that it is more one or the other option. Slovaks are very friendly in general but it takes time till they become close friends with you. They somehow need more time to build trust in you.
Ana: I think Slovaks are shy but once you break the ice, it's a different story.
Jonatan: I have international friends in Bratislava, Slovaks including. Through Facebook groups I have found a few other people from Argentina living in town. We've become very good friends and whenever we can, we hang out together.
HOW DO YOU GET TO TRAVEL AND MEET YOUR FAMILY?
We can't really have holidays throughout the year because we just can't leave when there are performances planned. The only real break we get is in summer when the theater is closed. Otherwise it is just a few longer weekends with bank holidays that we can enjoy. As we are from all around the world, we usually see our family like once a year.
ONE TIP FOR TOURISTS VISITING BRATISLAVA?
Come to the Slovak National Theater for an unforgettable cultural experience! :)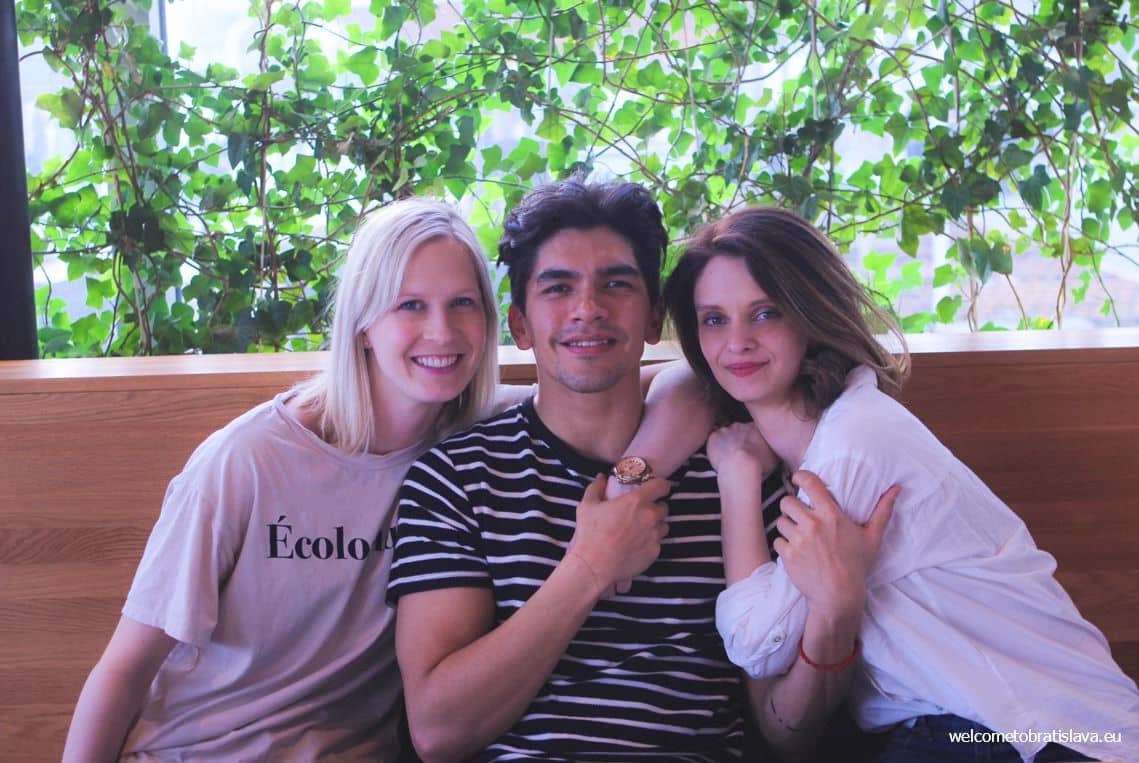 CAN YOU GIVE A SPECIAL TIP FOR A BALLET PERFORMANCE?
One of the upcoming ballet performances where we three play the main roles is called Slovak Dances. It is centered around a love triangle :)
Slovak Dances is a contemporary ballet with folk elements and music from different Slovak regions. In total, you can enjoy thirteen orchestral suite dances by New York based Slovak composer and musician Peter Breiner based on Slovak folk songs and similar suites by other composers – Bartok, Dvorak, Brahms, Beethoven, Kodály and Borodin and others. The music is full of colourful contrasts, energy, humour and unusual instrumentation.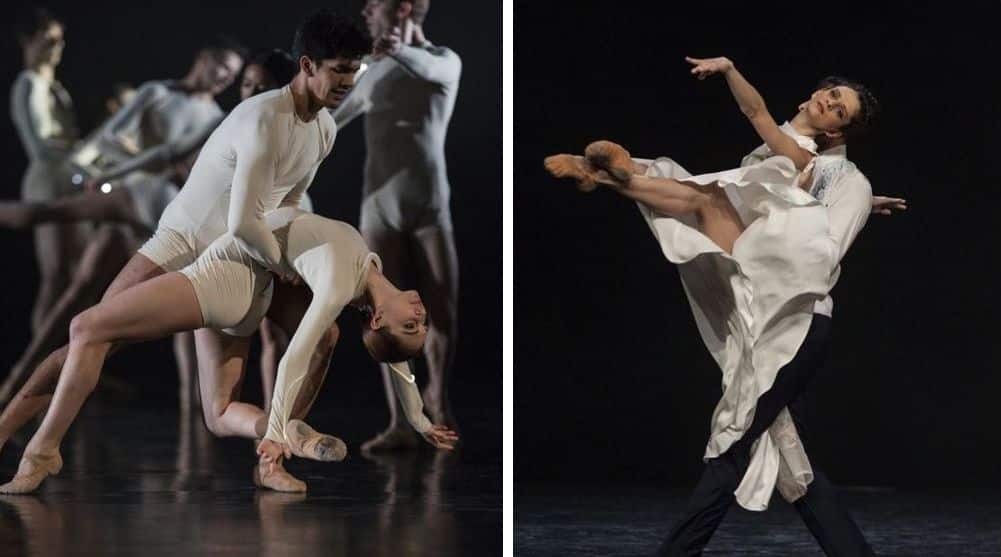 (source: Slovak National Theater)
This dramatised version of the suite is choreographed and directed by a young Slovak choreographer who has already successfully established herself in Europe – Natalie Horečna. Her contemporary choreography – influenced by impulses from the world – enriches Slovak dance with a new, modern dimension of dance.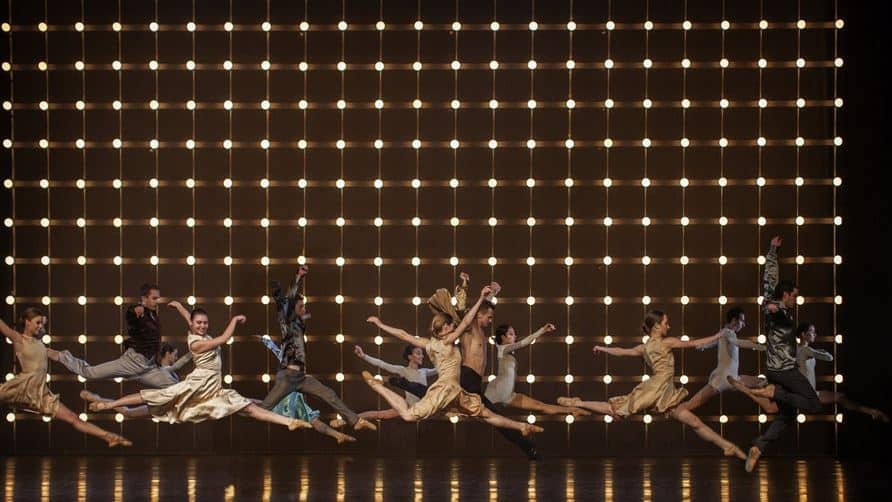 (source: Slovak National Theater)
You have four chances to watch this beautiful ballet piece from end of March till end of May 2018. Click on the official website for the details.
Author: Maria Kecsoova