Meet Boba Markovič Baluchová, a Bratislava born journalist, raised under the High Tatras and currently living in Auckland. Still, she returns every year to Bratislava for three months. Why? Read on to find out 🙂
Born in Bratislava, raised under the High Tatras and now lives in Auckland, New Zealand. What is your story? 
I was born in Bratislava and I am very proud of it. I love it here. During my childhood, we moved for a couple of years to Kežmarok under High Tatras but the town was just too small for me. I suffered because of that – I wanted to attend theatre and ballet classes but there were no such options. Moreover, I am not a ski person and do not connect with the mountains, so with the first chance I moved back to Bratislava.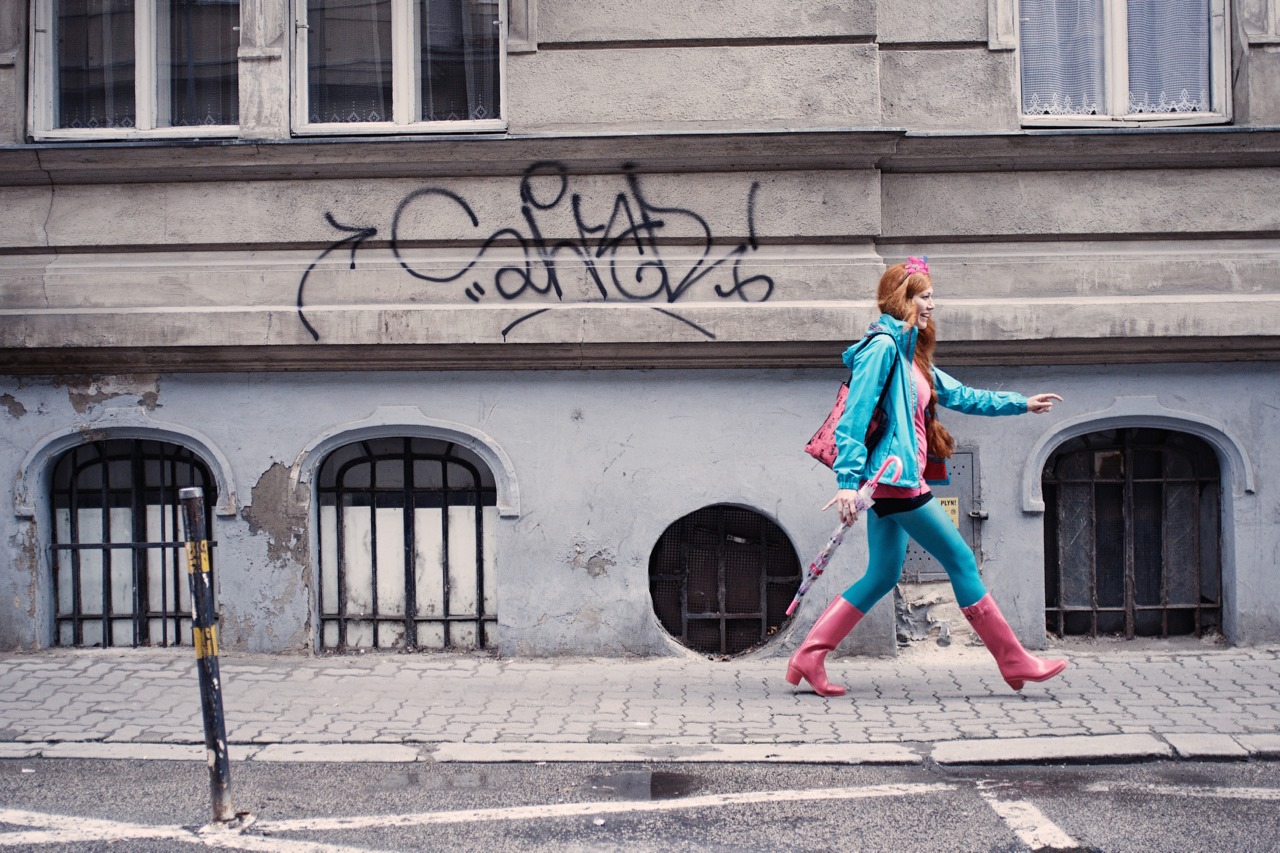 I lived most of my life in Bratislava until my husband got a job offer from Serato company in Auckland. I joined him there (traveled 18,000 km all the way to KiwiLand – New Zealand) and it was where our daughter Tove Tui was born. I do not want to lose connection with Bratislava and Slovakia though and therefore each year, I travel back here and spend three months in Bratislava. I'm aware of my ecological footprint, so I do not drive and do not eat meat, recycle and buy second hand clothes in order to reduce my carbon emissions.
Luckily I can do my job remotely no matter where I currently am. For 20 years, I have been working in the non-governmental and university sector. I also do a lot of volunteering, writing and editing for our website: Media about Development and other blogging platforms. During those three months in Bratislava, I try to attend as many cultural events and theater performances as possible to soak up the artistic atmosphere. My goal is to promote Bratislava and Slovakia abroad as well.
You have 9 university degrees. How come? What is your specialization?
I have a strong will power and cannot stand leaving a project unfinished. I always wanted to be a radio or TV producer as a kid and I forced my sisters and all the kids from the block to stage Little Red Riding Hood with me and record it on a cassette player (laughing). But I knew that being born during the baby boom period, I had no chance of getting into the theatre or filmmaking studies. So I decided to study environmental mineralogy and finished Bachelor and Master studies and two doctoral degrees in this field. I still touch upon this specialization in my professional life.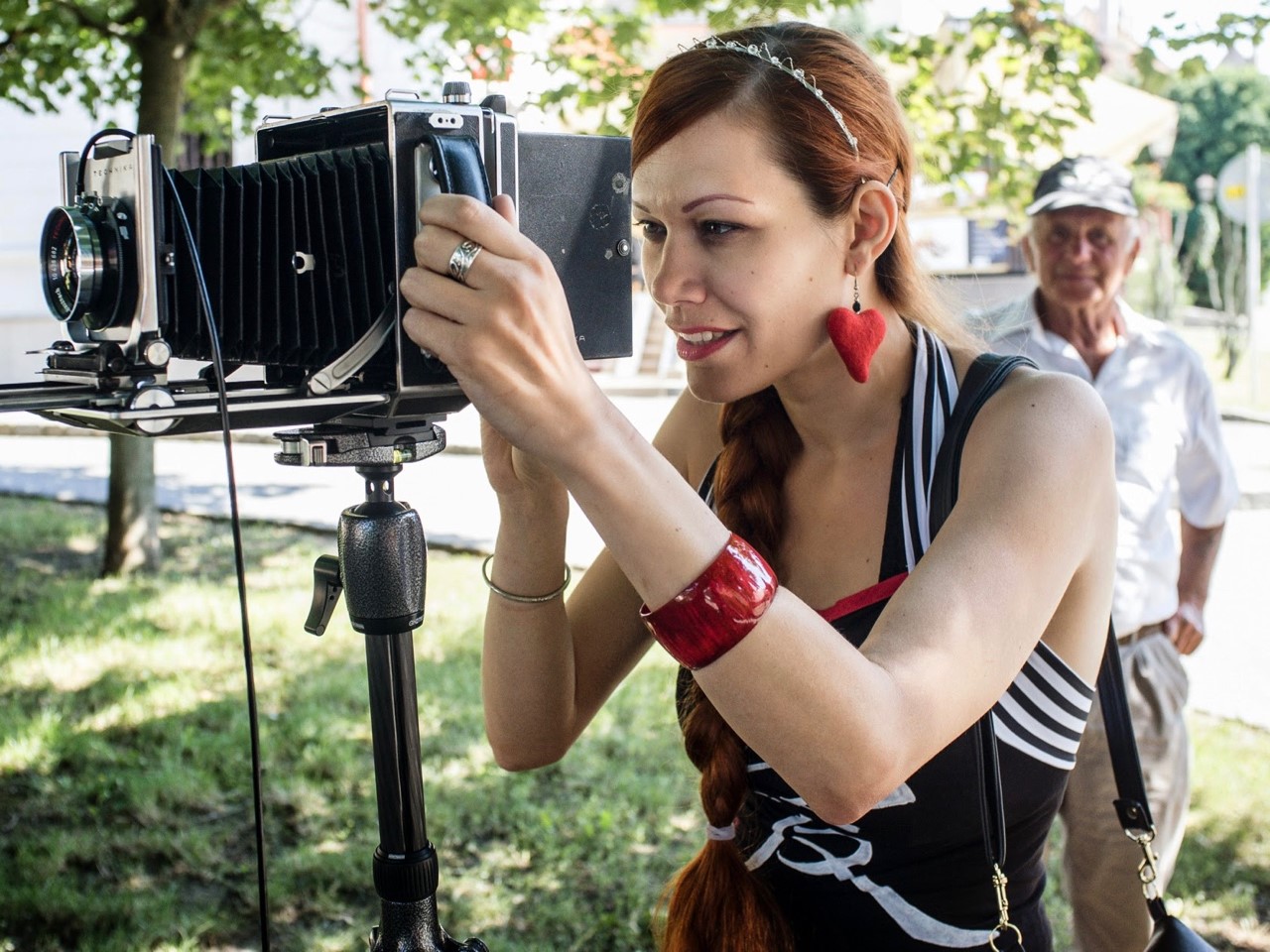 During these studies, I started working for an internet students' radio TLIS in Mlynská dolina. That's when I decided I wanted to pursue a journalist career and started to study journalism. This was great especially for networking. After this, I was still drawn to filmmaking and so I started with the documentary studies at The Academy of Performing Arts. From here I got to the African continent and started traveling to developing countries and monitor volunteering work there.
It was just a small step away from the International development studies – so I completed a study programme on Public Health too. The last of my studies, still in progress, is a Doctorate Degree in International Development at Palacky University in Olomouc. It's connecting my previous areas of expertise such as filmmaking and journalism with global topics, reflecting how to write about development phenomena in media responsibly, ethically and in a complex manner.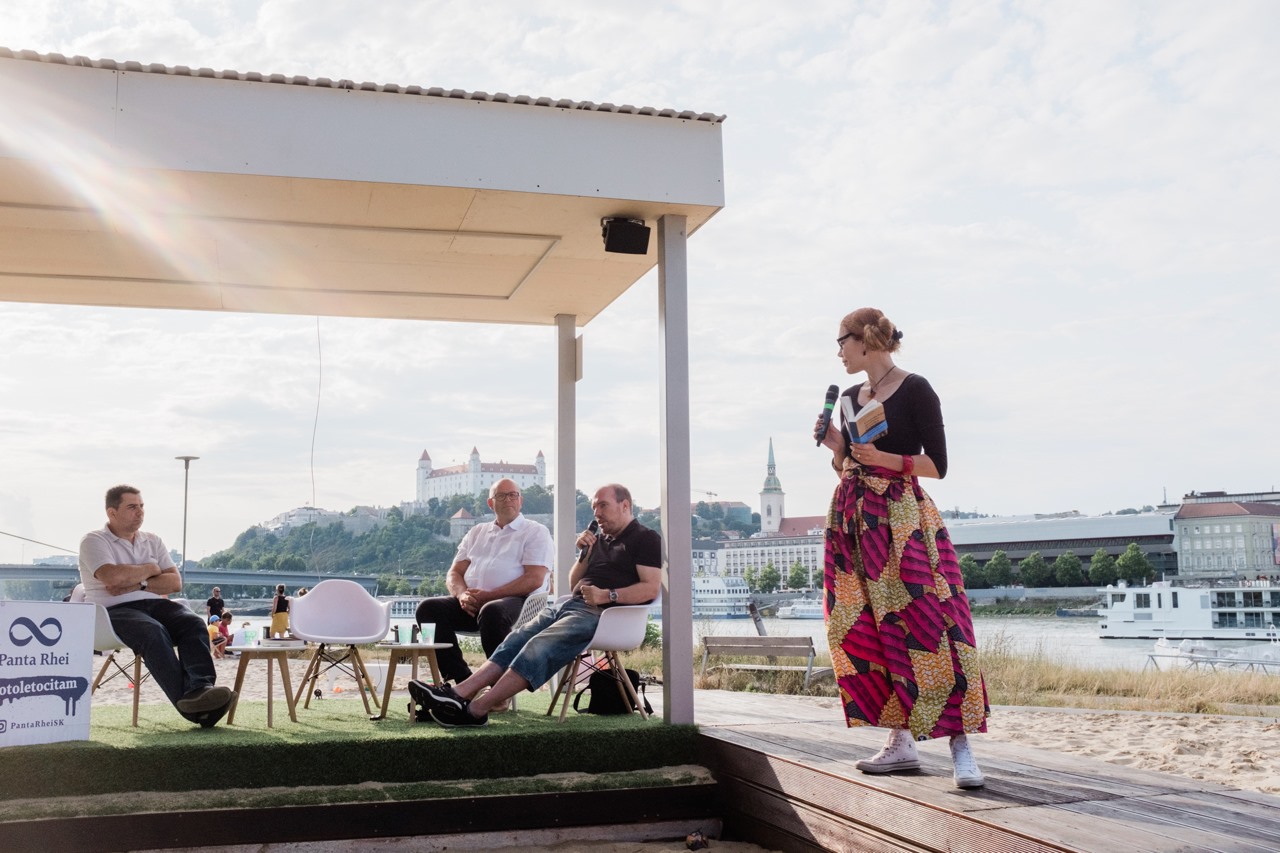 I work now for the Slovak organization called Ambrela – Platform of Development organisations. It's an umbrella organization for 27 development and humanitarian non-governmental organizations as well as universities, which represents them and advocates in their common interest. 
How would you compare life in Auckland to life in Bratislava. Pros and cons of both?
I am trying to see the positive things first (green areas, community spaces, many signs of social change) and love both of these cities. I can however say that they both could use some improvements. We need to recycle waste properly, reduce air pollution and we desperately need a subway. An integrated public transport would be a great step forward as now, any accident blocks the city traffic for two hours. Everyone wants to use their own car, the car sharing system is not that frequent and it causes not only long traffic jams but also air pollution. Fifteen years ago I conducted my PhD. research about Health risks of mineral dust fallouts and emissions in Slovakia, so I monitor air pollution very carefully. I'm glad I could facilitate several public debates about all those topics, such as sustainable lifestyle, climate change, eco-motherhood, minimal travel and our behaviour during the summer at Magio beach thanks to Panta Rhei bookshop.
The change is inevitable as children living in bigger cities have allergies and diseases of affluence and I would not like to end up with wearing a protective mask. In Bratislava I would also welcome more bins, public toilets and more fountains with free drinkable water. In Auckland they are really everywhere.
What are your popular spots in Bratislava? 
I always wished that tourists did not view Bratislava as a kind of a short stop between Prague and Vienna or Budapest. A stroll towards the castle and a photo with Čumil statue is just not enough. I think you can spend a full week here and still find new and cool things to do and see. I always try to take my guests to non-touristy places. For example, I love project M_P_BA – a map of nice and secret places in Bratislava as a source of my inspiration. 
I do not have a car here, so I take public transportation everywhere. I test local infrastructure and barrier-free access with a baby stroller on daily basis. I like to take my 2 year old daughter to Rača municipality by a tram to enjoy its rural character. I love travelling by bus and all my family members laugh at me as I take my guests for a special bus ride with bus number 147. It is a tiny bus going from Zochova Street up passing under Slavín monument. I usually get off at Funus restaurant for a retro lunch and continue walking to the Calvary. I stop by at the Church of Our Lady of the Snows and Lurdska Cave. Then I continue to ascend to Slavín to take beautiful panoramic photos and leave the place through Hlboká Street towards the main train station where my favourite Transport Museum is located. 
As a local, what would you recommend to tourists or newcomers not to miss in Bratislava? Any special tips for moms with kids?
I love Horský park because of its beautiful untamed greenery despite of being a city park located in the city center. My daughter loves to run up its long stairs and she enjoys the animals and the beautiful kids playground at Horáreň Horský Park. It's great for a coffee and a cake for moms with kids or people with dogs. 
I also love book shops and therefore a must stop place for me is Artforum at Kozia Street. My other routine is to go every Sunday at 10 am to Malý kostol at Panenská Street for worship gatherings by Bratislava International Church. It holds an English mass and is visited by catholics, protestants, people from African or American continent (even from New Zealand!) and anyone who wants to get to know the international community is welcome.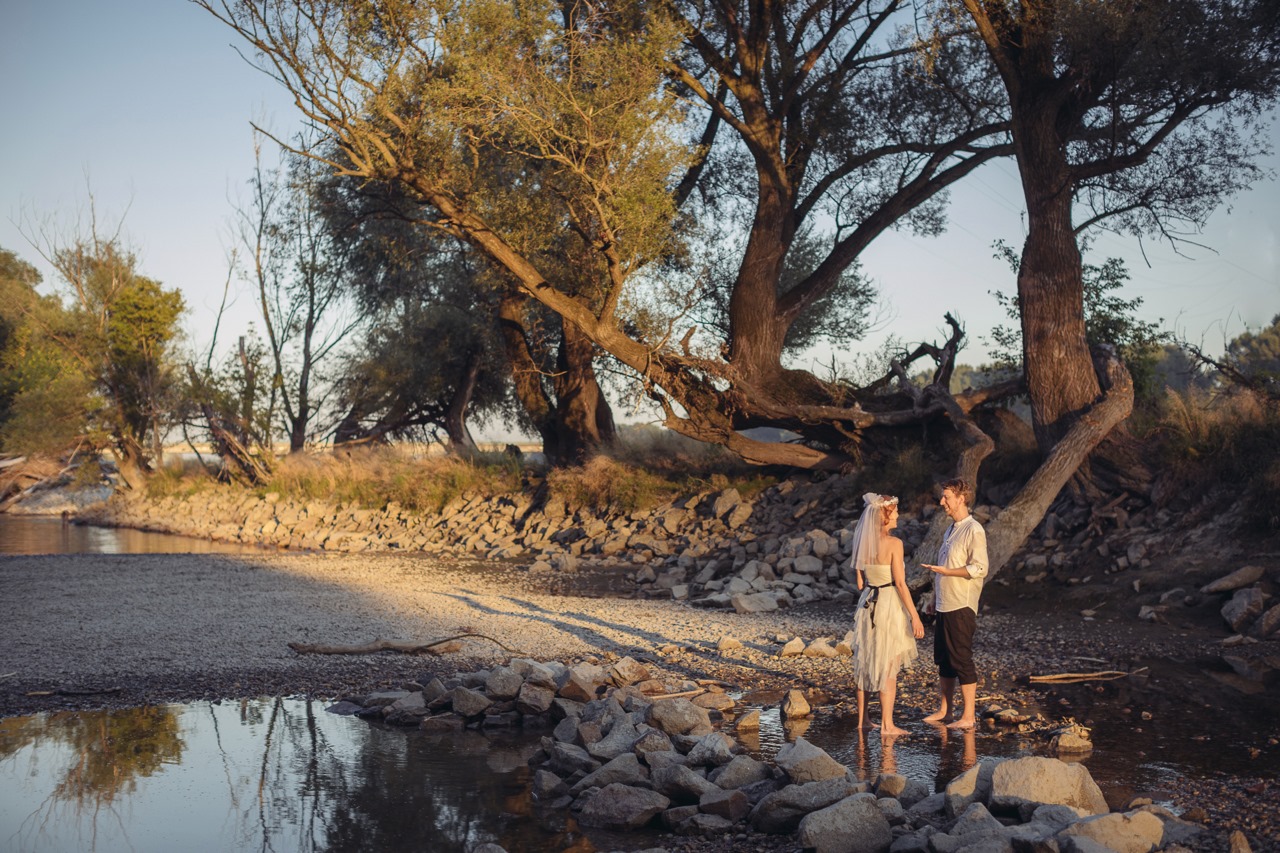 I truly have many popular trails in the city. Another one I like to recommend is leading from Chatam Sófer tram stop up the steep stairs of Strmá street and to the streets under the Bratislava castle. Evening walks and bike rides from Dlhé Diely neighborhood to Old Town along the banks of the Danube river are 'must' journeys. 
My sister has yoga classes in a public library at Koliba – it is an amazing, newly reconstructed place and the journey to Koliba is an experience on its own for me. I am walking with my yoga mat and explore nice views, as well as historic villas where I could imagine living. 
If you already speak some Slovak and would like to find out more about the city where you live, I would definitely recommend getting a book Painted History of Bratislava. It is aimed at children, so it might be easier for a foreigner to read it as it is available in Slovak language only and you can find out about Bratislava's history and legends – written by the best history promoter and story-teller Pavel Dvořák.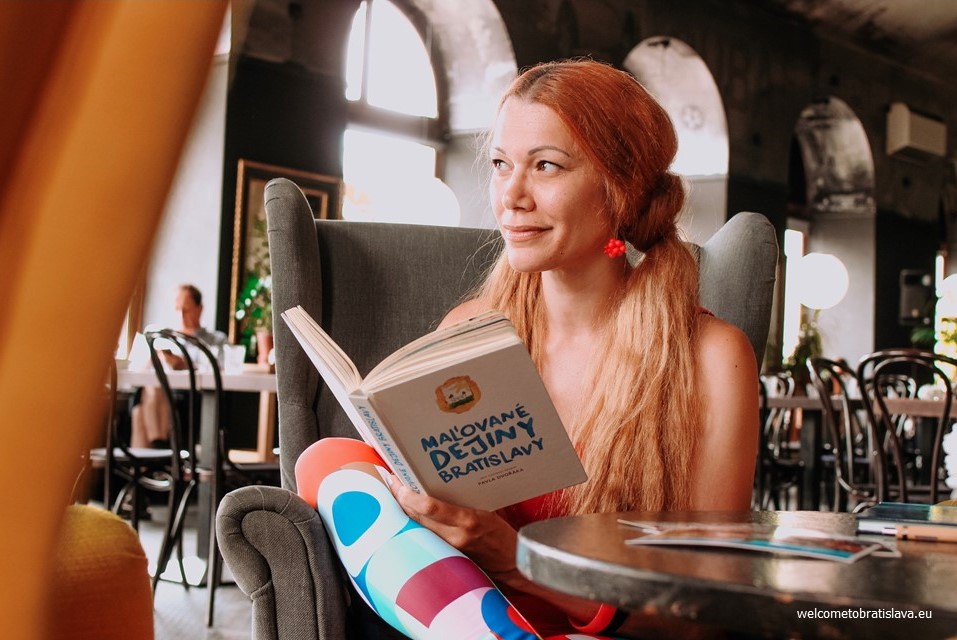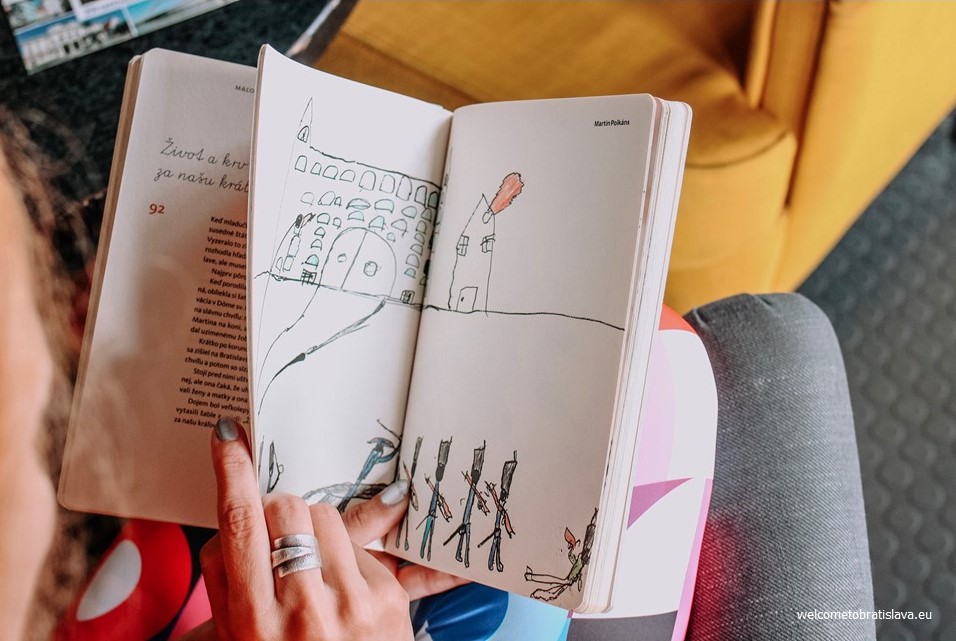 Any special rituals while in Bratislava?
I send 200-300 postcards each year. I send them from wherever I am (currently from New Zealand) but no one wants to get them anymore as each of my family members has already too many 😉 But I do send them from Bratislava as well, mostly to my friends abroad.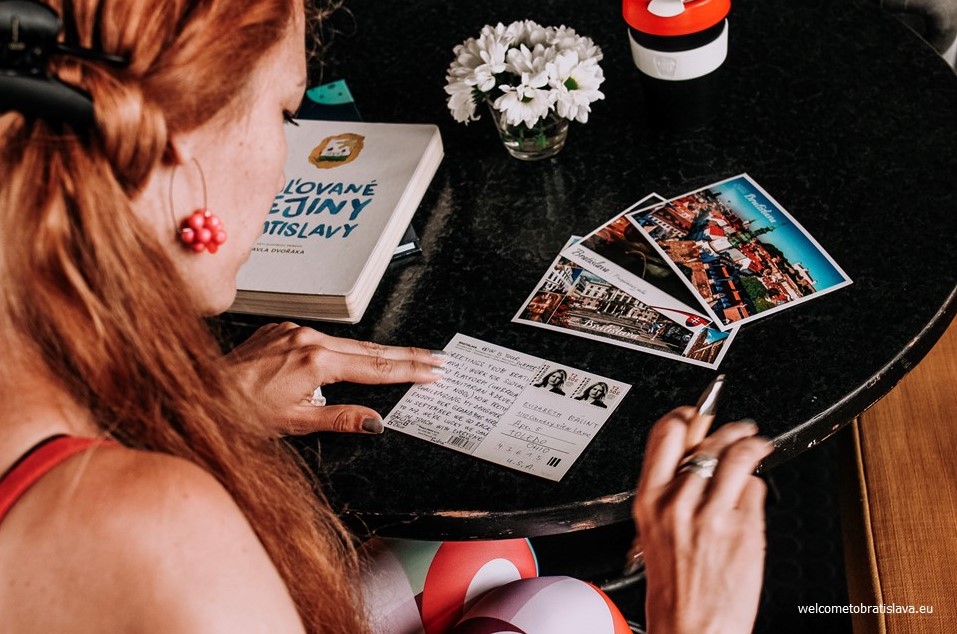 I also have one more habit. I go to see almost every single play in Slovak national theatre during June (and visit several times a week the movie-club Kino Lumière for the rest of the summer). Read on to find out why 🙂
How are you perceived in New Zealand as a foreigner? Do you feel a different approach in comparison to treatment of locals? Who has it easier – foreigners in Bratislava or foreigners in Auckland?
Auckland is becoming an IT mekka with many foreigners moving in because of job opportunities. In Auckland, 70% of the population is of Asian origin. This means Chinese, Indian, Koreans, Phillippinos and many others. The playground where we take our daughter is a mirror of this melting pot. But no one is concerned about it, no one thinks about it. It's amazing that the environment is safe, very accepting and people are in general very open, tolerant and welcoming. 
We feel like locals there, we communicate in English, do not seek to lock in the Slovak or Czech communities but rather interact with other foreigners and locals. We are interested in local politics (went to vote in local election recently) and feel like part of the community. It's much easier for us there as all speak English. In Slovakia, I would say it is much harder for foreigners to integrate because of the language barrier and tough administration procedures.
How is it to raise a child abroad? Any struggles?
It was tougher at the beginning after giving birth when I was alone with her and my working husband with no other family members abroad. We managed it quite well and I think it brought us even closer together. We are raising her with exposure to other cultures, various minorities, subcultures and people of different backgrounds and she is very open thanks to that. We bring her often to cultural events, music festivals and talks (Tove Tui is usually the youngest participant and volunteer at Sofar Sounds gigs in Auckland, Creative mornings talks in Auckland, as well as MUV Talks) and is exposed to foreign languages all the time. We named her Tove Tui – Tove is more European, coming from Nordic islands and Tui is of the New Zealand origin (Aotearoa – the Māori name for New Zealand island) and it's a name of the most chirpy bird here. Shortly we call her TiTi.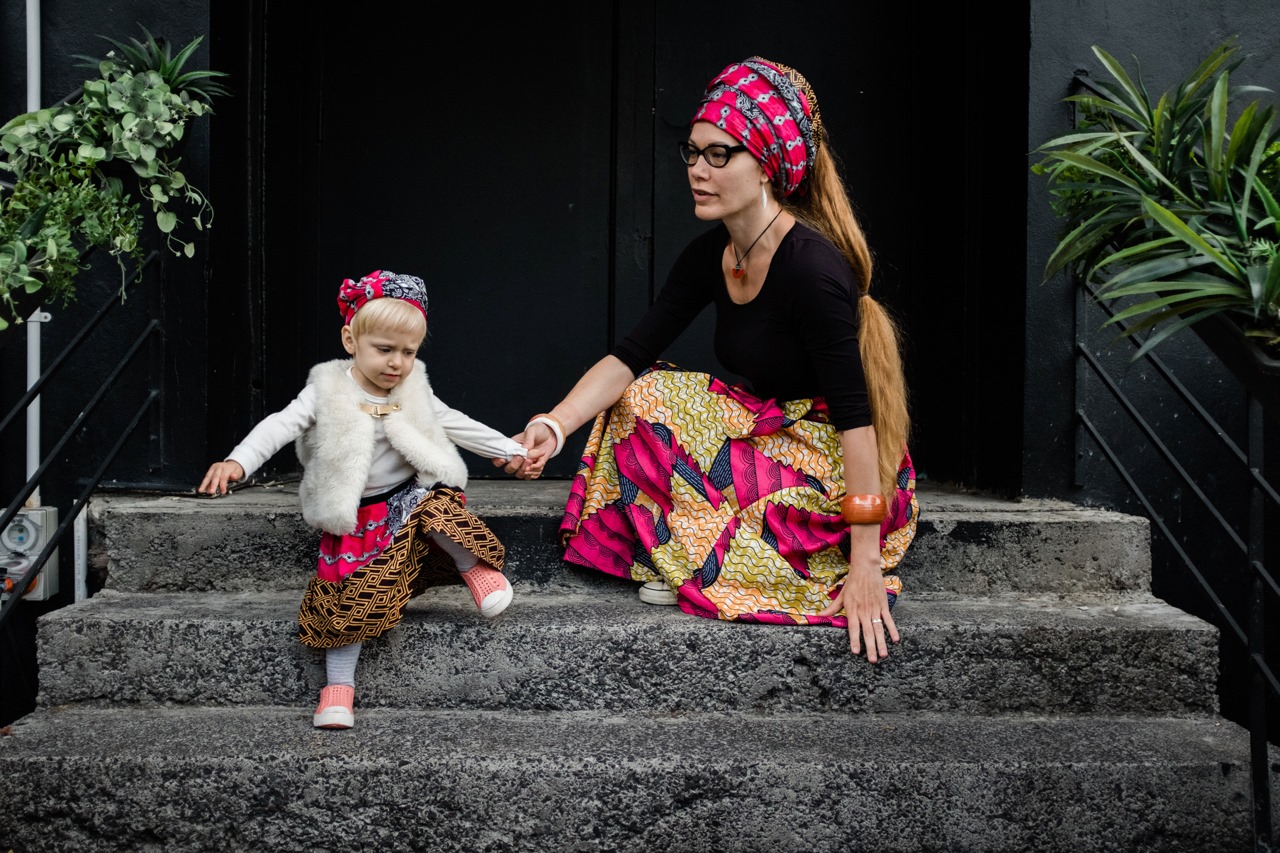 What  do you miss the most about Bratislava?
I miss my mom's cooking and the traditional Slovak, Hungarian and Austrian cuisine. I miss our Slovak pancakes (palacinky and lievance too) and meals with bryndza and Slovak traditional cheeses (halušky or pirohy) or meals out of produce that we cannot grow in New Zealand (strapačky with sour cabbage, šúľance with poppy seeds or grated stale bread). A good example is a Christmas cabbage soup (kapustnica)! We tried to make it in Auckland, but it wasn't the same.
There are many great musical events, festivals, concerts  – almost every Kiwi person is a musician (I shared my tips for advanced Kiwi music at Radio_FM last year). Movie production and art scene is rich too but what I miss the most is theatre. New Zealand is a small country and does not have a tradition of national theater with high level performances. They follow the English tradition, so mostly new contemporary drama and traditional Shakespeare plays. Its level is however closer to the Arts Academy graduates than professional theatre. I miss the quality of theater that is so typical for Slovakia with many great theatres plays at Slovak National Theatre, Divadlo L+S, Astorka, Studio 12, Ívery, Gunagu etc.. Therefore when I come at the beginning of European summer (running away from New Zealand winter period) to Bratislava, I go to the theatre as much as possible and sometimes even every day during June. 
I also miss exhibition openings in stylish galleries typical for Bratislava. My favourite ones are Slovak National Gallery (with the Foldvari Library, Berlinka café and Ex-Libris bookshop inside), City gallery of Bratislava with its famous Matej Kren Passage or SODA Gallery (where you can meet one of the most talented artists: Lucia Tallova together with her husband).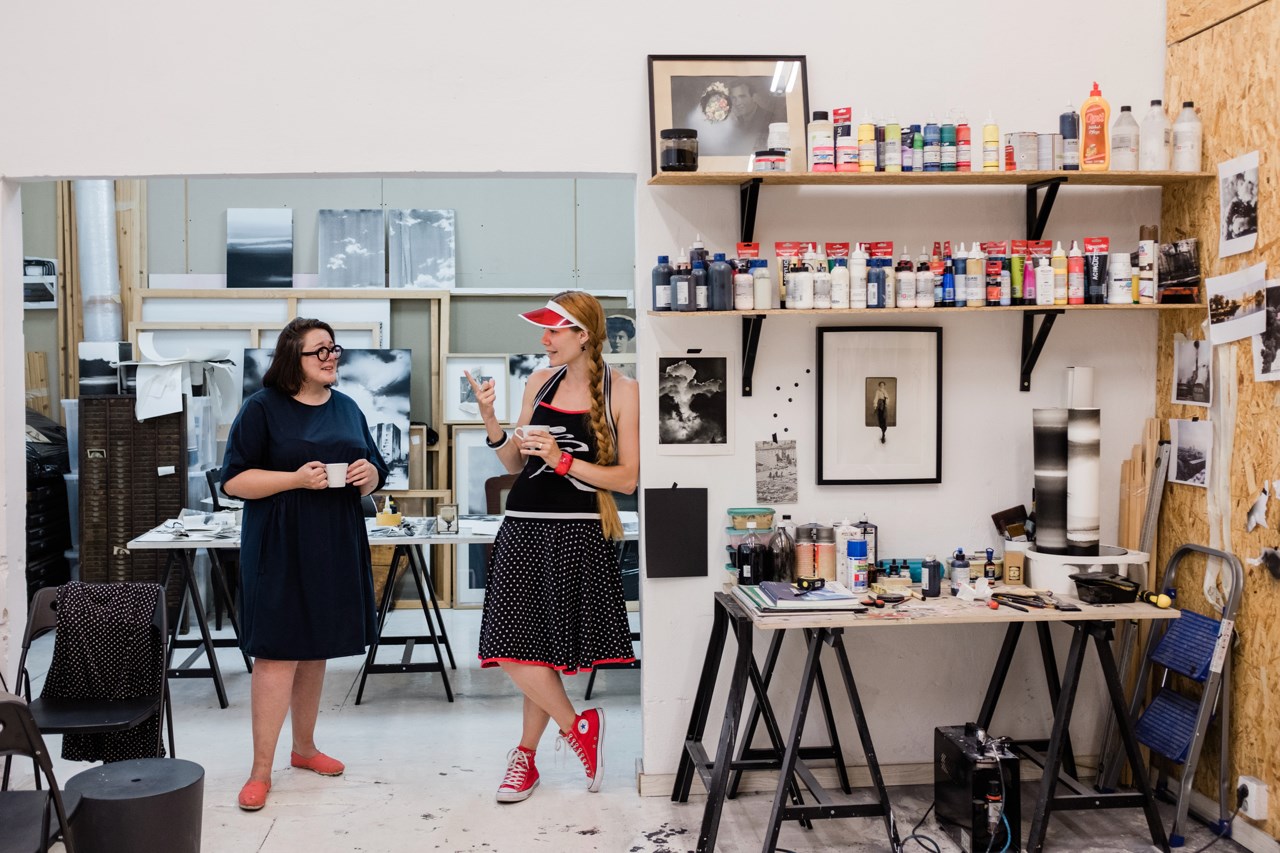 I have been working as a journalist, university lecturer, NGO enthusiast – It's already twenty years of responsible media work and local communities' support. My job as storyteller involves Slovak language. If I wanted to pursue this career overseas, I would always need an editor. This limits me to working remotely for the Slovak and Czech market which is on the other hand a good thing. I stay connected with my country and can contribute to it with my work. I think I owe it to Slovakia. So whenever there is an occasion I will try to promote Bratislava and come home.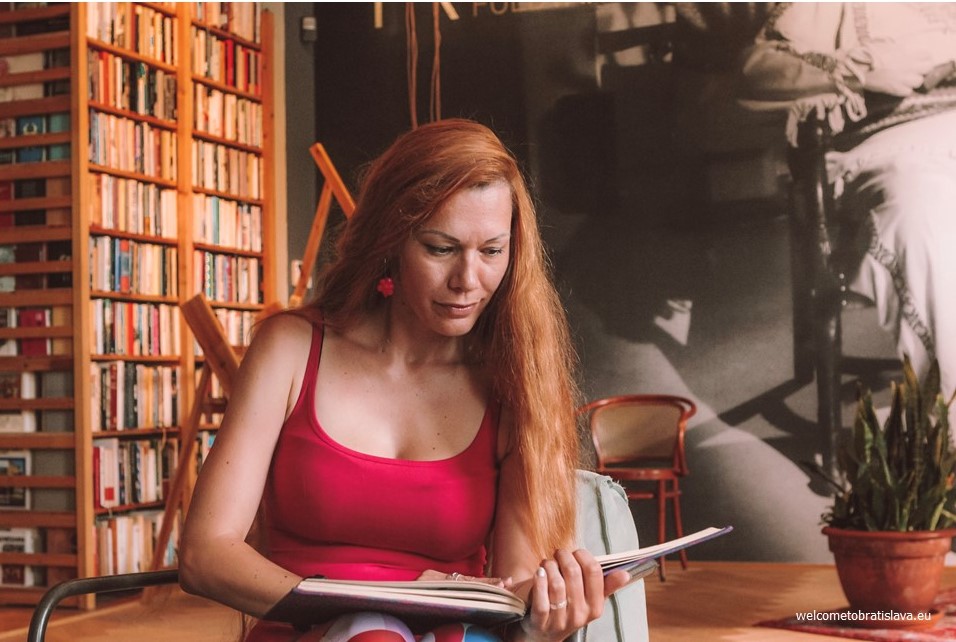 Author & photo credits: Zuzana Mýtna