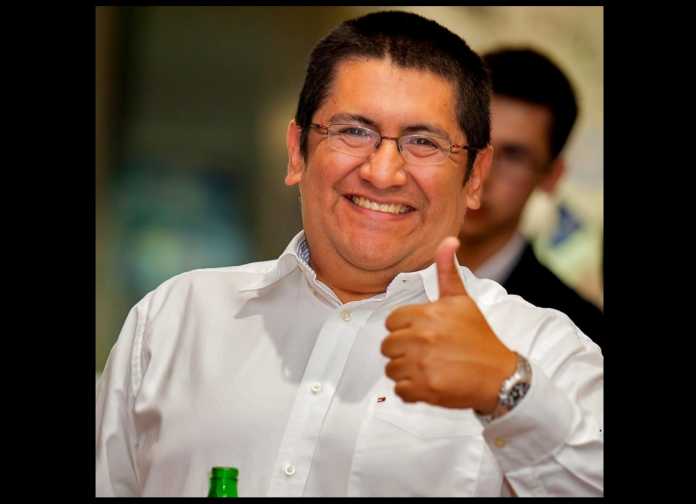 Meet the Ecuadorian guy Diego Loyola who is known in Bratislava as the man who connects expats organizing social events. This food lover who fell for Slovak cuisine and nature is also fond of sport and likes to discover new things to do in the city.
WHAT IS YOUR BRATISLAVA STORY?
I moved to Bratislava 6 years ago so that my wife could be closer to her family. Our main idea was to live here for a year or so. But as plans change, we ended up deciding to stay as it's a great city. The city where I come from has a population of a half million. So for me Bratislava is about the right size because I like that I can go from one end to the other one in a short time.
HOW HAS THE CITY CHANGED CITY YOU ARRIVED?
In 6 years there's been some nice positive changes in Bratislava.  The number of cafes and shops, just as the number of foreigners living here, has increased. But on the other hand I like to see that the city remains the same in some other manners. Bratislava has its own charm and you can feel the Slovak culture and traditions remain here. Which I do appreciate in a world where the biggest cities tend to blend together and have the same similarities.
WHAT DO YOU DO HERE?
I work as a project manager for Siemens for about 2 years now. I also organize events for my group InterNations Bratislava, this now for over 4 years.  During my first years here, many people complained that there's nothing to do and that the city is quite boring. I think there's always a lot of things to do here, just simply most information you find is only available in Slovak. So I wanted to show people the many interesting things that you can do in Bratislava, and I decided to start organizing events to enjoy more of the city while meeting people from all over the world.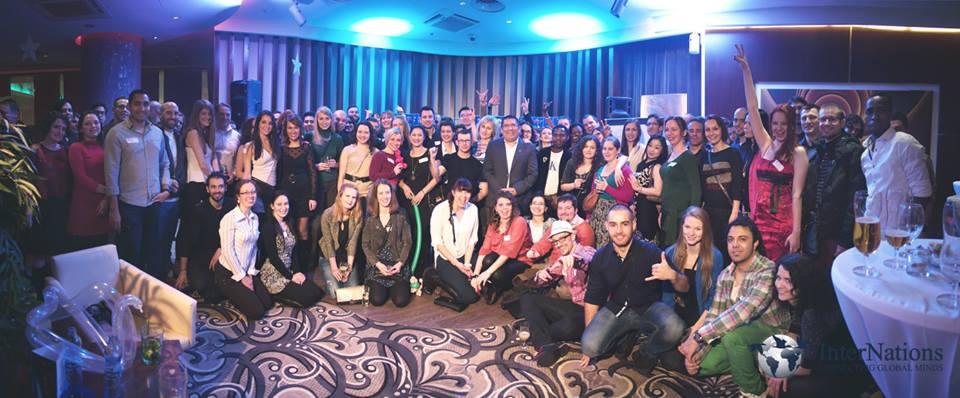 HOW DO YOU FIND THE EXPAT COMMUNITY IN BRATISLAVA?
I think that one of the nicest things about the foreigners living in Bratislava is that they do not live in one city area only. Which is the usual case, for instance take the Chinatown, Little Italy etc.  Foreigners live in all areas of Bratislava and they tend to be quite open. They do activities with people of all cultures. Actually foreigners tend to get together with people who are in the same path of life. So for example you see groups of young families, students, nature adventurers etc. There are many groups and activities where foreigners and Slovaks meet together. I think it's very nice to see Slovaks wanting to learn about other cultures and foreigners learning more about their host country and its people. I have a theory that as a foreigner, if you live in Bratislava for over 3 years, then it's highly likely that you are going to stay for a long time here. Prior to this time, many people are still struggling with learning the culture and language and either they decide that it's the right city for them or they move on to a different adventure land.
WHAT ARE YOUR FAVORITE FREE TIME ACTIVITIES?
I have many hobbies here in the city. I like sport (running, mountain biking, swimming), and I found you have many nice places to enjoy them here. I also enjoy organizing events and socializing with people. It's quite nice that for every season there are different activities you can do in Bratislava. I am mostly a fan of summer, outdoor concerts, food festivals and hiking in the mountains. And, going for nice walks in Zelezna Studnicka.

HOW WOULD YOUR FRIENDS CHARACTERIZE YOU?
Oh I guess it depends on which friends! :D I think you can say sociable, friendly and always interested in new adventures.  For some reason I seem to always discover new things to do in the city.
WHAT IS YOUR FAVORITE PART OF BRATISLAVA AND WHY?
During summer of course it has to be the lakes. I can't say one in particular. Being able to swim, enjoying a nice meal and listening to outdoor concerts is just fantastic. Spring and fall I always like to go to Zelezna Studnicka to enjoy the nature.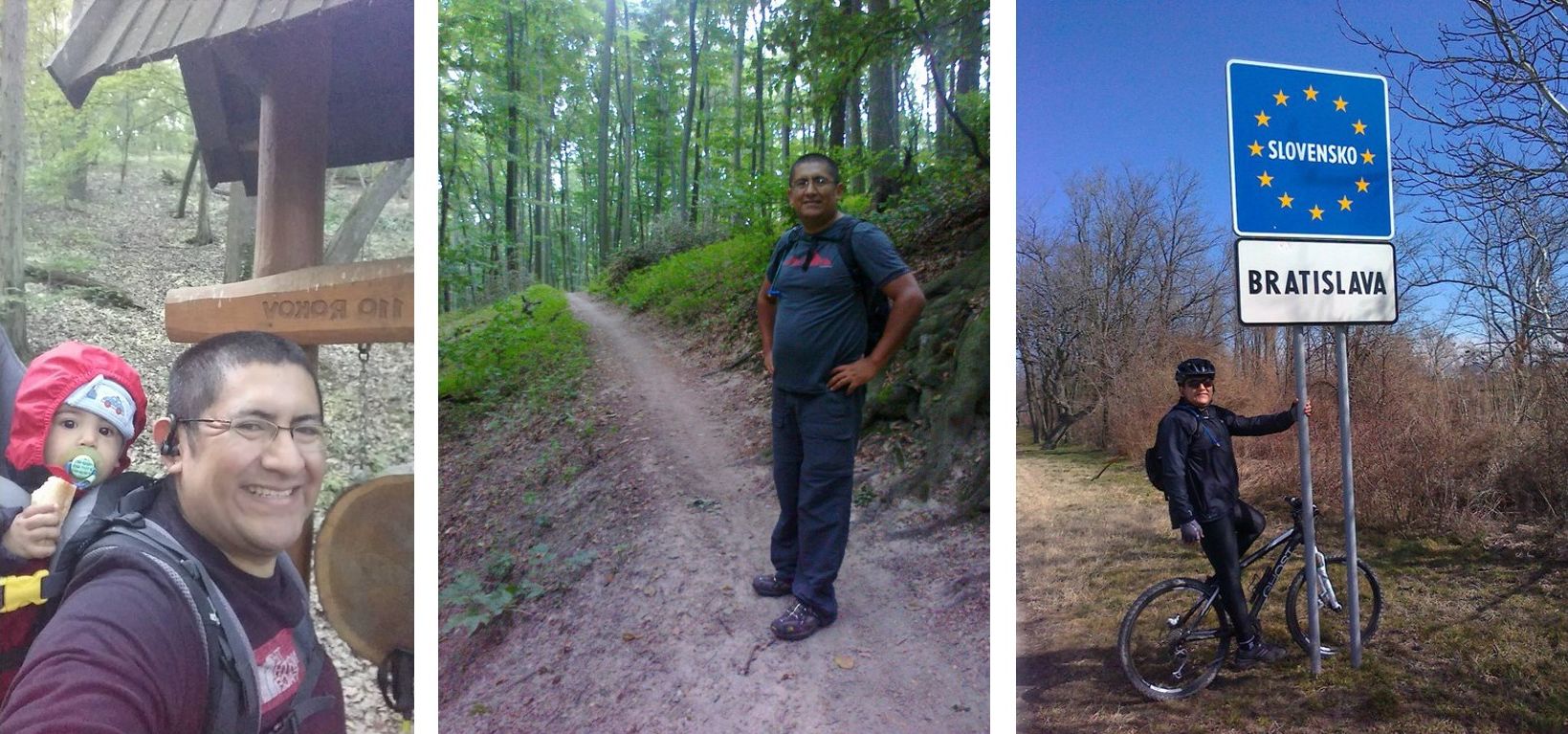 WHAT IS YOUR FAVORITE PLACE IN THE CITY? WHY?
My very favorite place?  I actually don't know if I have one. I guess my choices depend on what I'm looking for to have for that day.  If coffee and a cake, I would pick Yogi's in Bory Mall or Enjoy Coffee in the old town.  If Slovak meals, then I like Flag ship pub, Zlaty Bazant or Stupava bio farm. For a nice langos with Kofola I always to go Mileticova market place. I like to try uncommon things, and I really enjoyed the visit in the Ice Bar, too :) There are quite a variety of places here in the city depending on what I want to eat, so yes a difficult choice.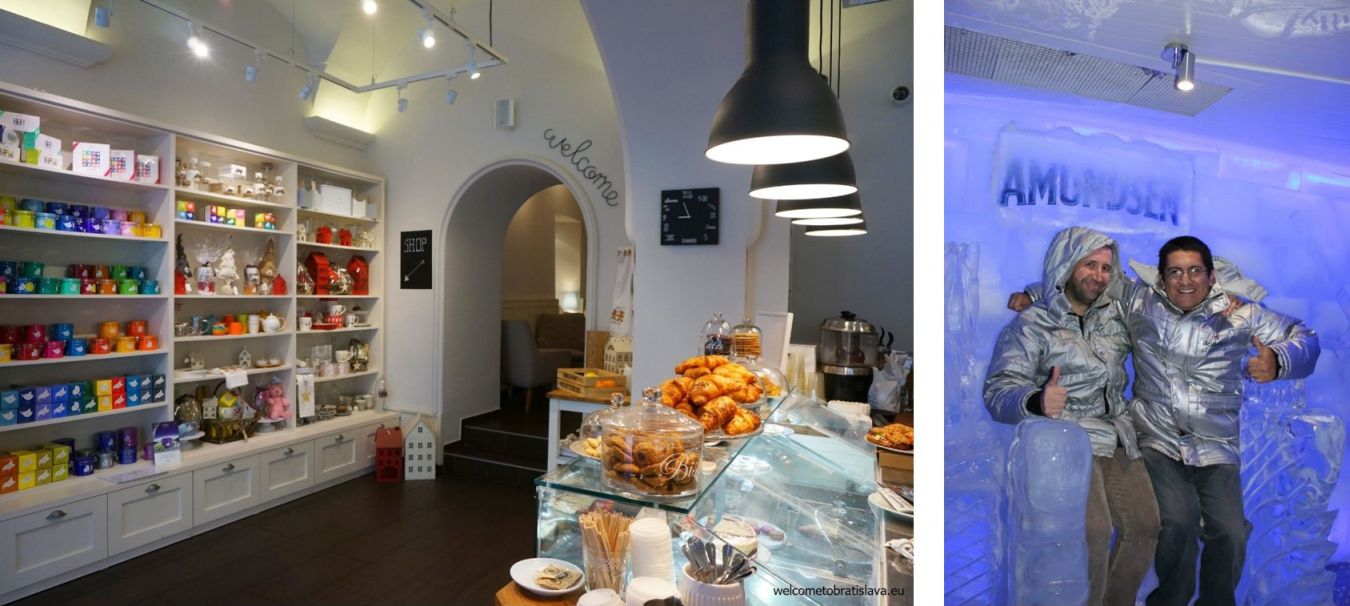 HOW DO YOU FIND SLOVAKS?
Passive aggressive. Unlike Latinos that would get upset or make a scene right away, I see that most Slovaks tend to be calm. When something upsets them, they will not react right away. It's only after a while that they can explode and you'd better be careful then.
Above all I feel that once I started to learn Slovak and more about the culture, it has helped me understand more of their way of thinking and why some things are done in a certain way.  One interesting phrase I remember learning when I was at the university was "it's not good, it's not bad, it's just different." And sometimes I see people complaining about how things work in Slovakia. I wish they could put more effort into learning about the culture and language of this nice country.
WHAT WOULD YOU MISS ABOUT BRATISLAVA IF YOU LEFT THE CITY?
The Slovak cuisine without a doubt! I have learned to enjoy most of the meals you can have here and it would be a real pity if I ever leave not being able to enjoy it as often as I do. And of course the many friendships I have developed over the years.  I would miss this city a lot.

WHAT RECOMMENDATION WOULD YOU GIVE TO TOURISTS VISITING BRATISLAVA?
One day is not enough to see the whole city. Don't rush trying to see everything at once, take your time and try to discover new places that are probably not on your tour guide. For sure stop by and talk to some locals, you can always learn interesting things about the city this way.
ANY ADVICE FOR NEWCOMERS TO BRATISLAVA?
Go out and explore! The language may seem daunting and yes, you will have many stories of a culture shock as people do and behave differently than what you may consider normal. There are many groups in the city, just like the InterNations or many others, where you can meet people that share similar interests as you. And of course websites like welcometobratislava with incredible useful information. And don't be afraid to ask! If there's one thing about foreigners and Slovaks in Bratislava, it is that they are quite helpful to newcomers with advice and support.  You are not alone, we have all been there :)
Author: Maria Kecsoova