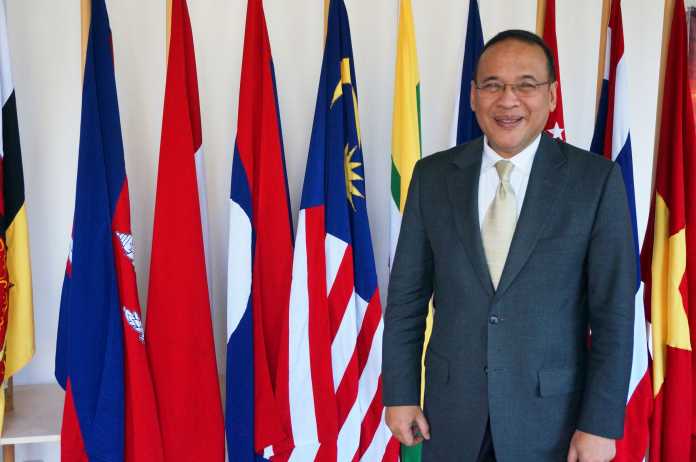 "I was sent to Bratislava with a mission to make Indonesia more visible in Slovakia and to bring Indonesia closer to Slovakia." His Excellency the Ambassador of the Republic of Indonesia, Djumantoro Purwokoputro Purbo, exclusively talks about living in Bratislava, his mission but also halušky.
WHAT IS YOUR BRATISLAVA STORY?
I was born in Bandung, grew up in Jakarta, studied in New York and came to Bratislava because I was sent here for an assignment as an ambassador of Indonesia to Slovakia. My previous assignments were in Geneva, New York and Bangkok. Capital city of Slovakia is my home for a few years. I was sent to Bratislava with a mission to make Indonesia more visible in Slovakia and to bring Indonesia more closer to Slovakia. What paramount in my role is to establish "people to people contact" – exchange of visits at the government, private and business level, and we are also very keen on supporting student exchanges through internship and scholarship programs.
SO YOU WANT SLOVAK STUDENTS TO TRAVEL TO INDONESIA?
These student exchange programs enable Slovak people to visit and live in Indonesia, and Indonesian people to come to Slovakia. There are two scholarship programs at the moment, one is managed by the Ministry of Culture and Education, the other one by the Ministry of Foreign Affairs. The former one is called DARMASISWA and is offered to all foreign students from countries that have diplomatic relations with Indonesia, giving an opportunity to study the Indonesian language, arts, culture, music and crafts, for 6-12 months. Participants can choose one of 54 different universities located in different cities in Indonesia. So far we have alumni of 200 Slovaks and I am very proud of this number. We have Indonesians living in Bratislava who, for example give classes of traditional Indonesian dances or teach to play on our typical musical intruments, called Gamelan.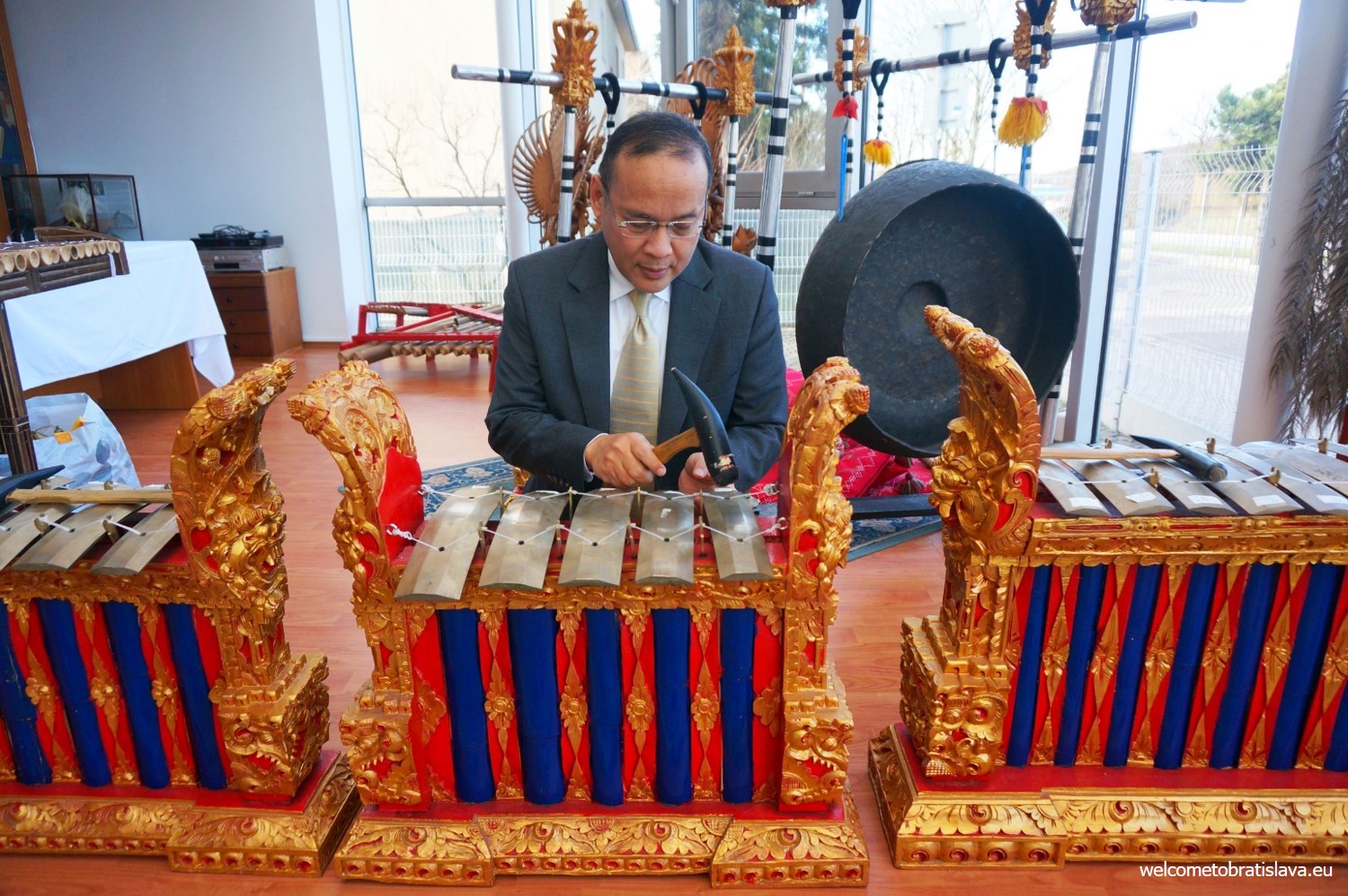 HOW DO YOU FIND BRATISLAVA COMPARED TO THE COSMOPOLITAN CITIES YOU LIVED IN BEFORE?
Each of the cities I lived in before was different and my memories of my post in other cities are connected to the stages of my growing family – you see, the nature of my mission and the mission itself requires me to be able to adjust my family with my job and travels. When I was in Geneva, our kids were still very small. Now my kids are grown up so our situation and setting is different. You can't really compare such different cities, I think it is more about the matter of how you can enjoy yourself in the specific time of your life. But what I especially like about Bratislava is that you never have the feeling of having a packed city with tourists. Even in high peaks, like in summer, the city somehow remains cozy, compared to for example Prague or Budapest where you really can feel the crowds of people. And all my friends and colleagues coming to visit me here have confirmed they had the same impression.

AND WHAT ABOUT SLOVAKS?
HOW DO YOU SEE THEM?
From my perspective, Slovaks are very family oriented. The weekend is very precious for them because it is the time they can be with their families. Actually they are very similar to Indonesians, we also care about the well-being of our families and friends, and even our neighbors. In regards to hospitality, I think as a tourist you can enjoy the "hospitality" of Slovaks in a hotel or a restaurant in Bratislava (not with the common people you meet on the streets of Bratislava, unless you go to its outskirts). And if you have Slovak friends, the city becomes your home.
WHICH PART OF BRATISLAVA DO YOU LIKE THE MOST?
I'm a big fan of walking because walking in a very comfortable and safe environment is a luxury in Jakarta. So whenever I have people coming to visit me in Bratislava, I tell them that in order to enjoy the city to the fullest, they should just walk around. I like to go to places from which you can see the landmark of Bratislava. I would normally start from the city's icon – the castle, then go down to the "kilometer zero" under the St. Michael's Tower (actually there is Jakarta mentioned as well!). From that point we'd go to the French garden of the Presidential Palace, where there is a tree planted by the President of Indonesia. Then I'd encourage them to hop on that traditional red train to see some architecture. I love this city's architecture, actually I have a little background in it, I did two years of studies long time ago. I still have strong interest in it and can appreciate nice architectural styles, including the socialism/realism style of some buildings in Bratislava, mainly the blocks of flats in Petrzalka neighborhood – I heard some people call it a "brutal style" :)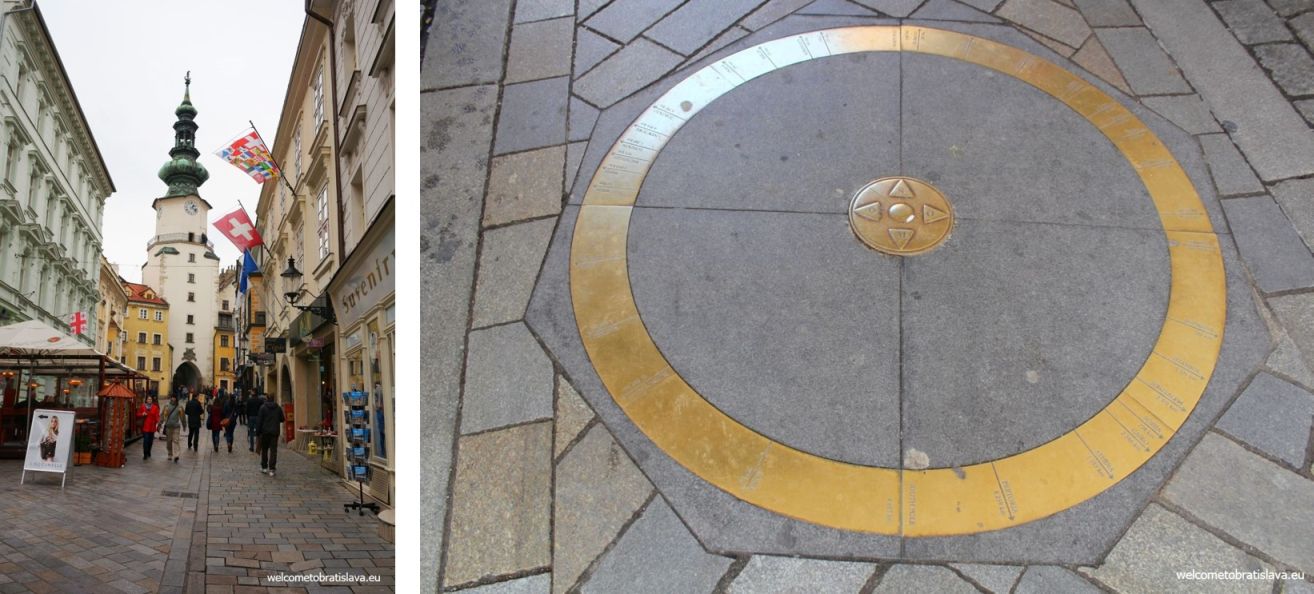 I also like biking, when it is nice weather I commute to work by bike, and during the weekends I like to go to Devin, bike around Danubiana on the way to Cunovo, in Zelezna Studnicka forest or even in Austria – Schlosshof and Hainburg are pretty close. Koliba can also be an option, even though I am not an off-road biker, but it is nice to enjoy the downhill and the view from there, and once you are there, you should take the cable car! :)
ANY CAFE/RESTAURANT YOU LIKE TO EAT AT?
I quite often visit the Moods Bakery & Coffee because it is a good meeting point for my biker friends. We like to take our Indonesian guests to Dunajsky Pivovar on the banks of the Dunaj River – for traditional Slovak food and pivo. I also like to go to Green Buddha for its Indonesian dish.
There is also an Indonesian restaurant near Bratislava in Trnava, called Enak Bistro, in Indonesian languange "enak" means delicious. The chef learned to cook Indonesian dishes in Bali, the owner loves to go on holidays to Bali, all are Slovaks serving authentic Indonesian dishes and the favorite Indonesian beer "Bintang."
HOW DO YOU COPE WITH HALUSKY, OUR TRADITIONAL MEAL?
I can enjoy halusky but needed 2 years to appreciate it. I blame it on my very first experience with the meal and I will explain why. I grew up in a family where they taught us that you need to eat everything that is put on your plate. When I first ordered halusky, they were supposed to serve as an appetizer before the main dish. I had no idea they would come in such a big portion. Additionally, nobody prepared me to how I should deal with that special sheep cheese (which has a specific aroma) so it was just too much of it for my first time, I was not used to that kind of liquid cheese and I was really struggling finishing it. But now I know that to enjoy it, I will have halusky in tiny portions  :)
WHAT ABOUT OTHER SLOVAK DISHES?
My favorite Slovak dish is roasted goose and I usually take it in Slovensky Grob, with friends or guests, but I am also open to trying new places and different cuisines that Bratislava restaurants offer.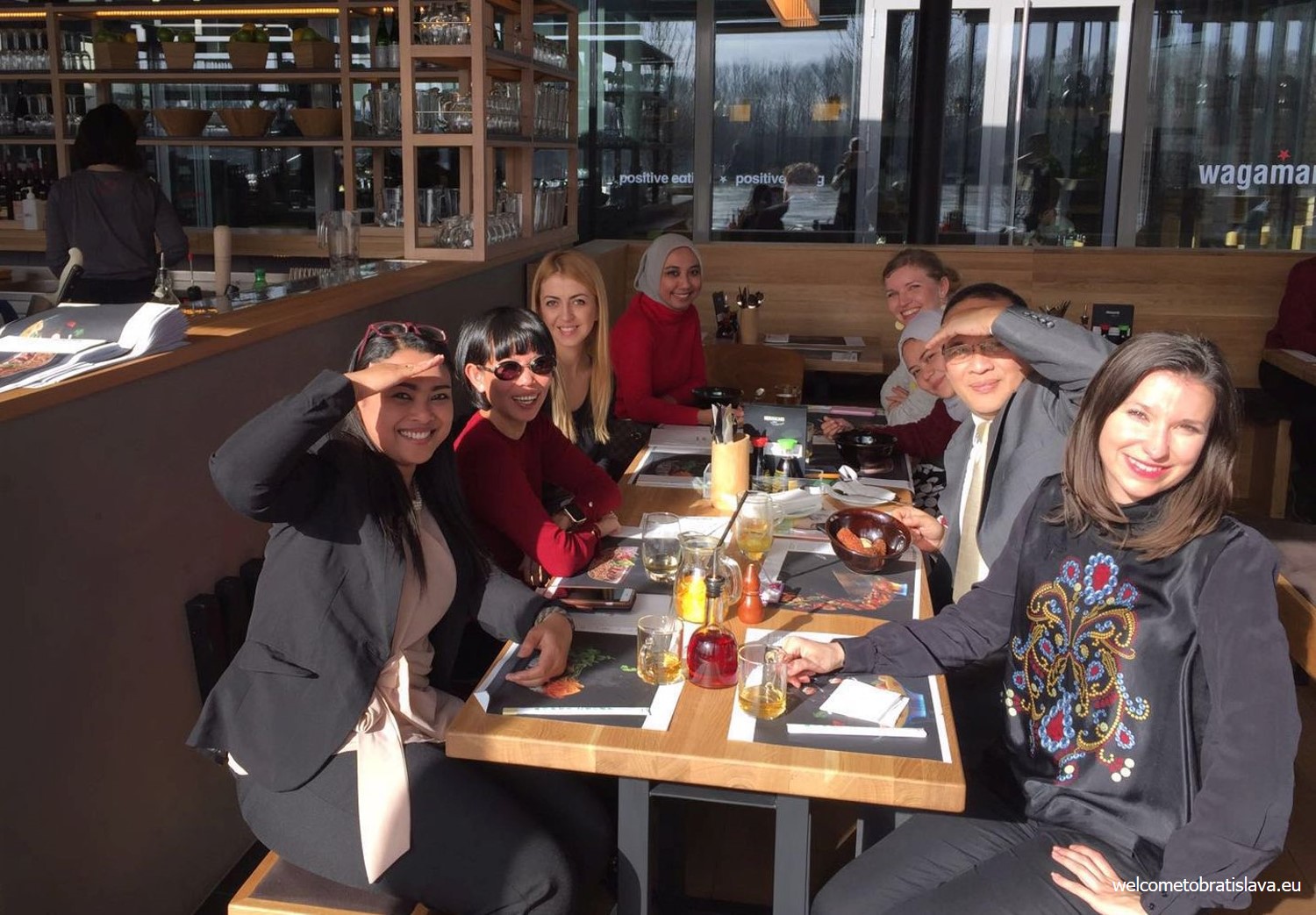 Common lunch with the Ambassador and his team after the interview in Wagamama restaurant
Author: Maria Kecsoova