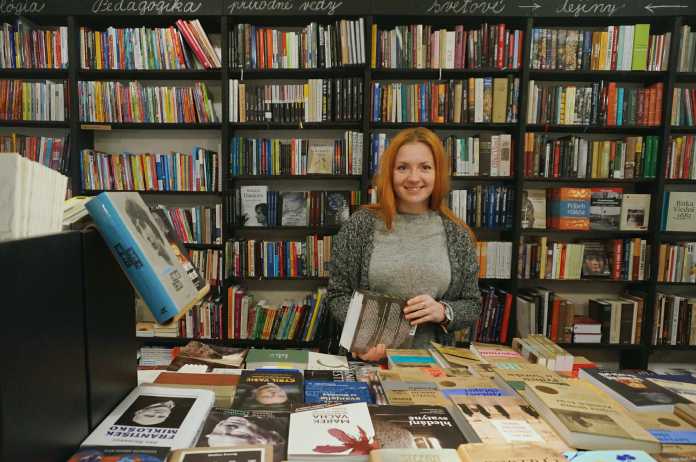 She hardly resists small cafes and fine treats, is into books and contemporary culture, but can enjoy a good beer or wine, too. We interviewed our always smiling friend Eva Latakova who joined our team last year. In the next lines, she'll tell you all about her favourite spots which are everything but mainstream.
WHAT IS YOUR BRATISLAVA STORY?
My story started a decade ago during my University studies. I had two main reasons for a resettlement: a job and love :) I come from Hlohovec, a town with rather limited opportunities for an interesting job. My then boyfriend had already been living in Bratislava. Even though the decision was not that difficult, it wasn't without any doubts. Just recently, while cleaning my mailbox, I came across an email where I was writing about my worries. I thought I would only hardly resist to all the temptations that the capital city offered. That almost all my earnings would be blown for culture, cafes and other finest treat. And I was just right! :D
WHAT DO YOU DO HERE?
I have been in the service of IT companies for almost my whole working life. Sometimes this direction I'd taken surprises even me :) But it's a really interesting world. I can greatly balance it with my hobbies. Nowadays I work for, I dare to say, a Slovak iconic company Websupport. It is mostly known as a web domain and hosting provider but my specialization is servers and business development in this area. And even though I started just recently, I already know joining them was a good choice. It's really pleasant to work with people who are rather your friends than colleagues, and for a company you can be proud of.

At work.
WHAT DO YOU LIKE TO DO IN YOUR FREE TIME?
Soooo, sooooo many things that I wish the day had at least 34 hours. 36 would be even better because I also like to sleep a lot! Now that the winter time is here, it's books, galleries, cinemas and theatres that are going to the fore. Books would deserve more than just one line here, so I better abstain from the topic completely. Regarding visiting cinemas, suffice to say that I want to watch a movie, not to crunch nachos and sip Cola. Luckily, there are some nice film clubs in Bratislava to gratify my taste. From galleries I would pick just one, the Slovak National Gallery. Its current director Alexandra Kusá is doing such a great job! Every exhibition is really an experience. I also like the Slovak National Theater but more often I tend to visit the A4 – space. It's a space of contemporary culture where almost all I like can be found in one place.

In Berlinka. Source: SNG
ANYTHING OUTDOOR?
All my other hobbies need warmer weather. Whether it's nature, traveling, live music or just hanging out with friends. All tastes better served with a little sunshine! :) Talking about live music and summer time, I must mention the Pohoda festival in Trenčín. It is not only about music by far. There is just no summer without Pohoda. For me this is true for the last eleven years. And here we come to my another big love, traveling. I admire to explore new places, their story and history, meeting new people, trying and tasting new things… Oh, that feeling when you glimpse a land of some new country from a window in a plane… If there exists an addiction to this feeling, I confess I am addicted. But I also love to get back home :)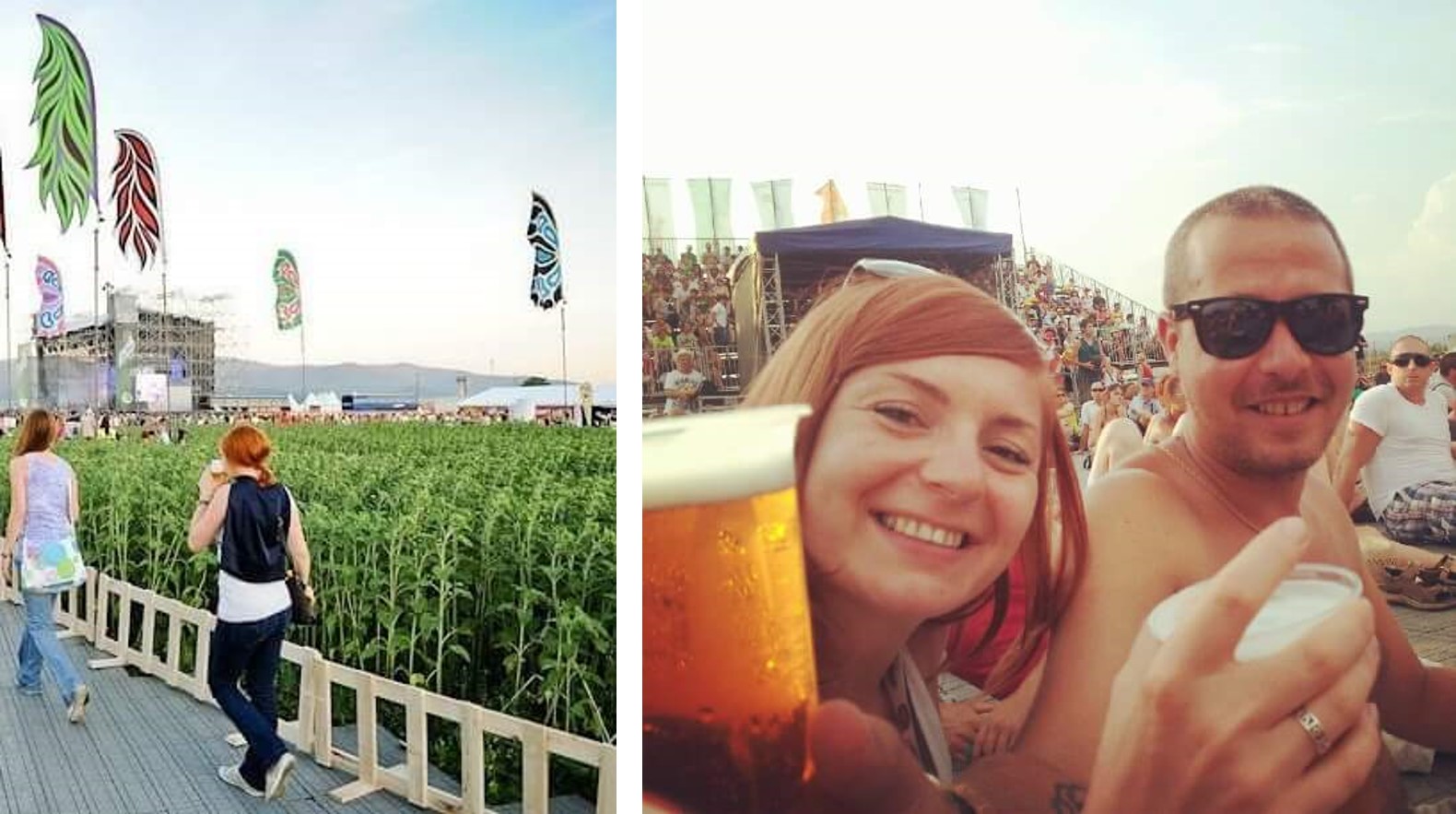 Pohoda festival.
YOUR FAVOURITE PART OF BRATISLAVA IS..? WHY?
Bratislava is so perfectly sized that you can easily love it all :) But to be a bit more specific, my favourite part is the wider city centre with all its cafes, bistros and other hidden treasures.
WHAT ABOUT YUR FAVOURITE PLACE IN THE CITY?
I have quite a lot of them so let's take a look one by one. In summer time, I just love to sit outside on the pavement at the Bermuda triangle. Especially at the pub U čerta (At the devil's). Similar good vibes are around the Nedbalova Street. This street offers many fine cafes. For example Dobre & Dobré cafe based on a beneficial concept of employing homeless people (editor's note: Dobre & Dobré shut down its operations). Just a few steps away is the cult Vanesa, still the same for ages, the Nedbalka gallery, KC Dunaj party spot or Stará Tržnica. What else might one need? Some more culture, maybe? Then already the mentioned A4 space is surely on my list, when I want to enjoy some contemporary culture. You can experience here anything but mainstream. Then the Slovak National Gallery with its great exhibitions and its beautiful cafe Berlinka.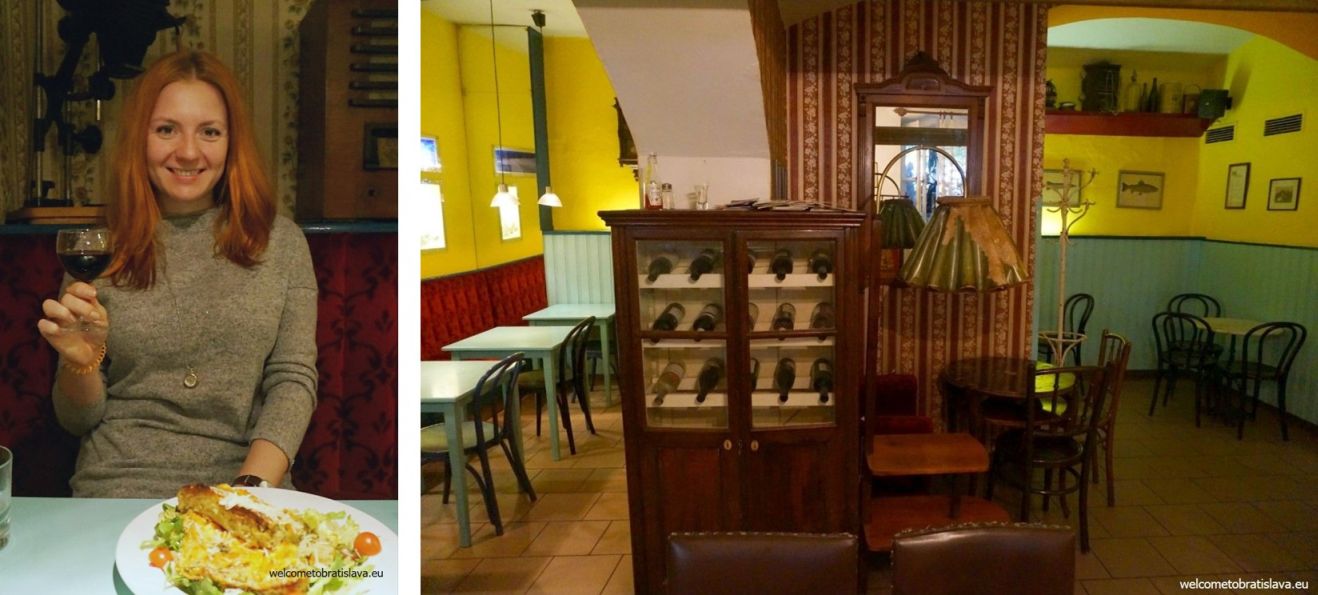 In Verne.
THAT'S A LOT OF FAVORITE PLACES!
I know! And I haven't finished yet :) Talking about coffee, Caffe Trieste with one of the best coffee in town is a must. An iconic spot located in the very heart of the city, but so different from all other places there, is Verne. They serve the same coffee brand but the place is also ideal for an evening drink. And their kitchen is good, too. The pub Pod kamennym stromom (which literally means "Under the stone tree", still a mystery for me why such a strange name) is best in summer time when you can enjoy its treasure, a summer terrace. It's hidden in the backyard with charming colourful lights!
Okay, as it might be good to move my ass from time to time, I like the city park Medická záhrada which was made just for that! After a badminton match, it is just a few steps to Richtár Jakub pub or Omama to quickly quench thirst with their great beer. In this location we get close to Cvernovka, a former thread factory that gave home to many various creative people and ateliers and (not only) cultural events. Now it is unfortunately in hands of developers. The king is dead, long live the king! The new one is just emerging on Račianska Street in an abandoned building of a former chemical school.

In Medická záhrada & helping to build a new Cvernovka, source: Cvernovka
YOUR BEST OF THE BEST ADVICE?
I always find the best book selection and advice in the Artforum bookstore. The best Christmas market used to be at the building of our radio station. With its unique architecture of inverted pyramid, it is great for summer chilling with DJs and watching movies on a terrace. The best breakfast you will get at Ranno ptaca near our main railway station. When you want to hide from all the city hustle and bustle, go to a small hidden cafe  in Horsky Park. The best late night drink is at Bukowski Bar. It is a very fresh addition on the map of Bratislava's bars… Have I mentioned I love this city?
HOW DO YOU FIND SLOVAKS?
In my opinion, we are somewhere in between the cold North and warm South, geographically as well as mentally. I would say we are mostly modest and honest but maybe we care about others' life and others' opinion too much. I believe it would do us really good to open up our minds a bit more.
WHAT WOULD YOU MISS ABOUT BRATISLAVA IF YOU LEFT THE CITY?
More than all the things mentioned above I would really miss the people – all my dearest humans of Bratislava :) And also the ease of living here, especially short walking distances, safety in general, and also the complexity of the city. All you need for a comfortable life in such a small place. Of course, it has its drawbacks, like weak support of cycling as a mean of transport. Anyway I still see Bratislava as a perfect place for living.
WHAT RECOMMENDATION WOULD YOU GIVE TO TOURISTS VISITING BRATISLAVA?
Come and enjoy all the good that Bratislava offers. There is a whole lot of it and we will gladly share it with you. Be kind and we will be very friendly in return. But be aware that if you are rude to us, we might be even ruder.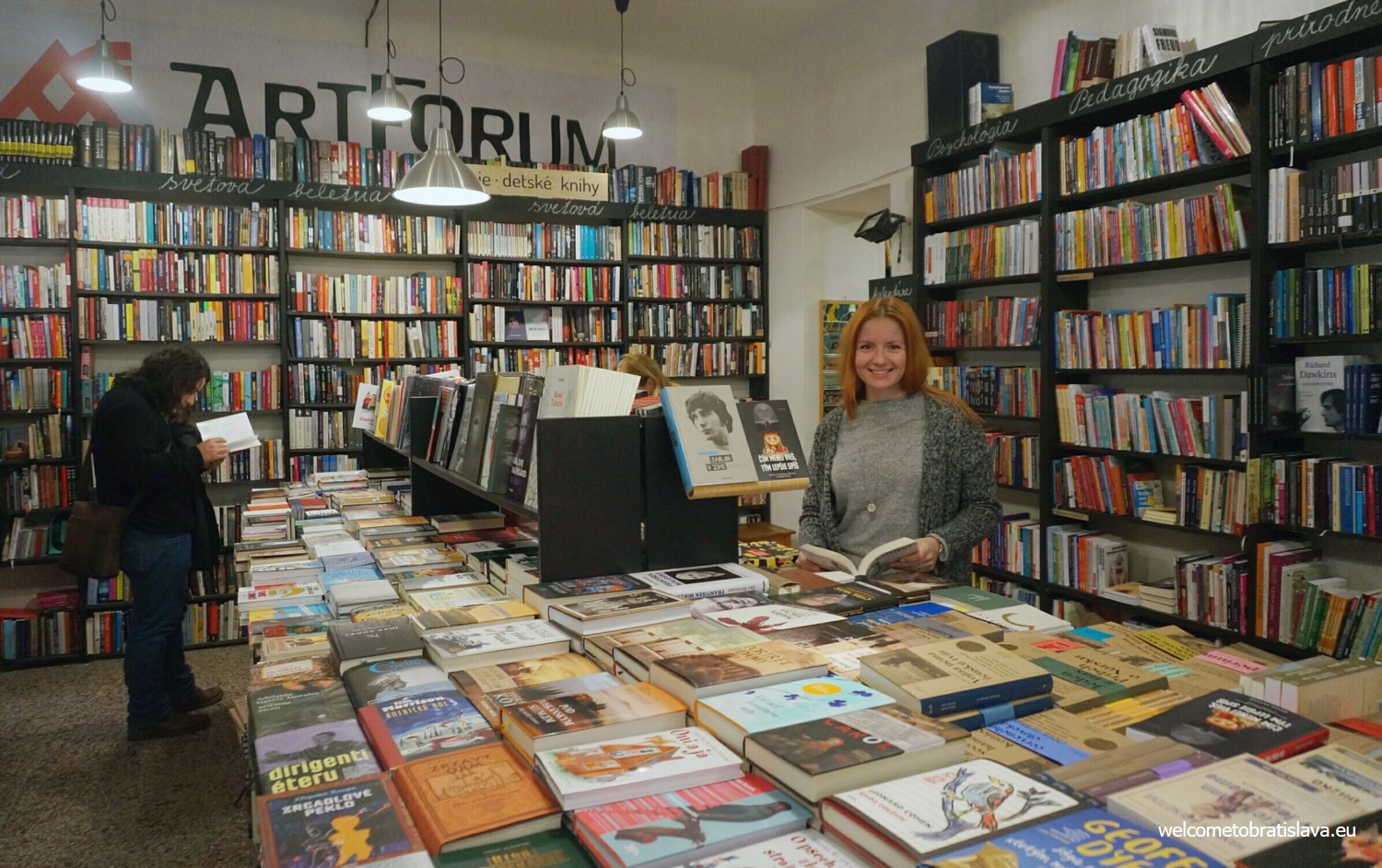 In Artforum.
Authors: Maria Kecsoova, Zuzana Mytna