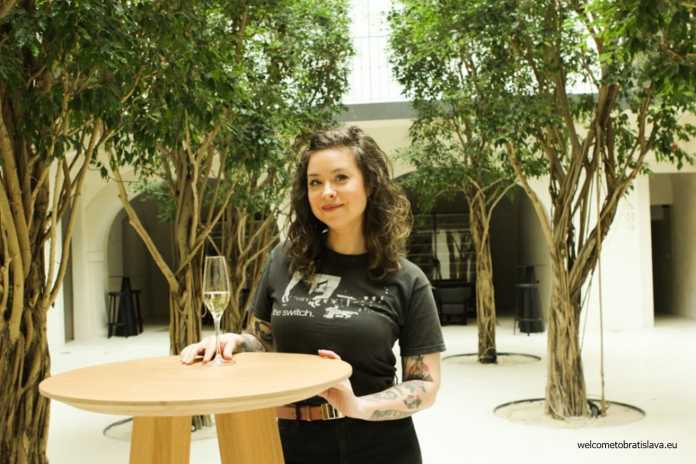 Jen's Bratislava adventure started in 2016 when she left the US and moved to Slovakia to follow her love. She originally comes from Long Beach and has background in the gastro world having managed teams in some of the best restaurants in California. She likes to discover new places and those in our capital are not any exception. Being part of our team and contributing with writing makes her feel more connected to the city. She enjoys exploring local pubs and cosy gems and brings an exciting kind of variety to our project. Learn more about Jennifer Brown as she reveals what she misses about the US and what her Slovakia experience has been like so far!

WHAT IS YOUR BRATISLAVA STORY?
I joke that I came here for the same reasons most foreigners do: You either got married to a Slovak or you work for IBM. For me it was the former. After trying to date long distance, my husband and I decided one of us should take the leap and relocate for a while. And "a while" has turned into three years, a new career, buying a flat, and two cats!
WHAT DO YOU DO HERE?

Remember that joke? Actually I do work for a Shared Service Center, but not the famous American one…
In my previous life I worked in Hospitality and for the five years leading up to my Big Move I helped manage some of the most awesome restaurants in San Francisco (OK, yes, I may be a little biased). I adored my career and the industry quickly became the center of my life.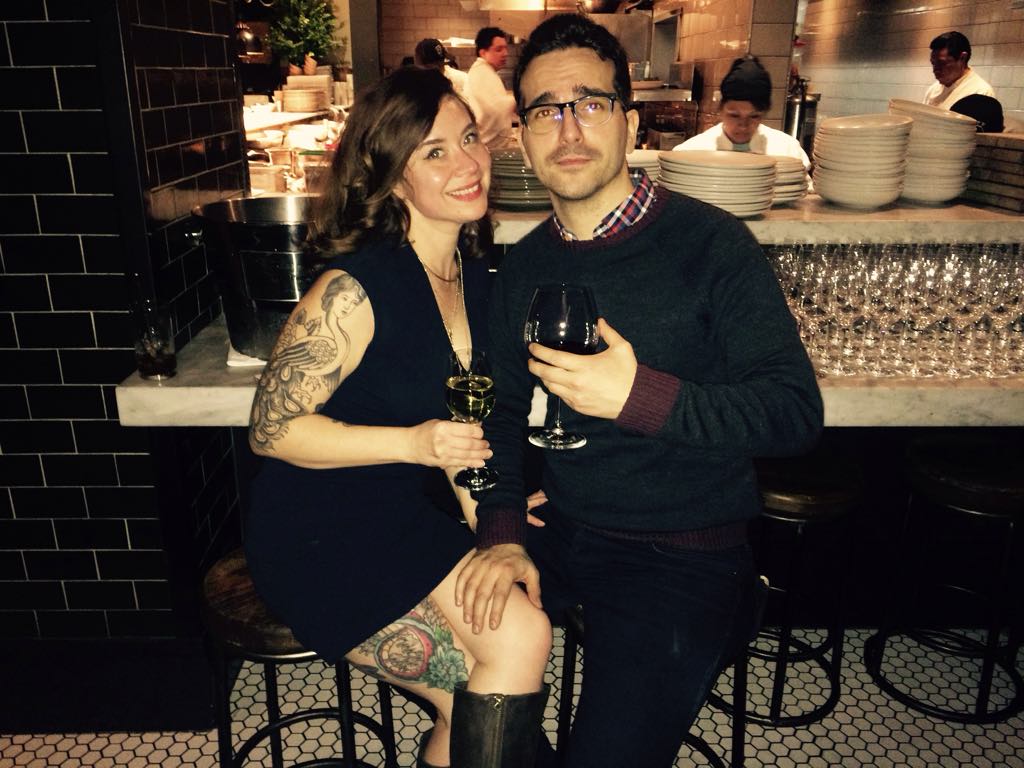 While Bratislava doesn't offer the same scene or opptions in that field as SF does – yet! – I have been extremely fortunate to find a company that provided me new leadership opportunities. Corporate life is much different than the rush and glamor of restaurants, but in return I've developed my leadership style further and I am grateful for the experience. I do miss all the gourmet food and wine tastings, though!
WHAT DO YOU LIKE TO DO IN YOUR FREE TIME?

This free time concept is still pretty new to me. In restaurants I would work 10+ hour shifts, never get a weekend off, and forget spending holidays with anyone but your work family.  Add to this the lack of American paid holiday and you can imagine how my time off spent – asleep or at home! Thankfully my new job, even while intense at times, really affords me work-life balance. And 25 holiday days a year?! That's still crazy to me. In a good way, of course.

So we try to travel across Europe much as possible with our longer holidays and enjoy Bratislava during the weekends. During the summer we love SNP at night under the string-lights, people watching with a glass of wine and some street food.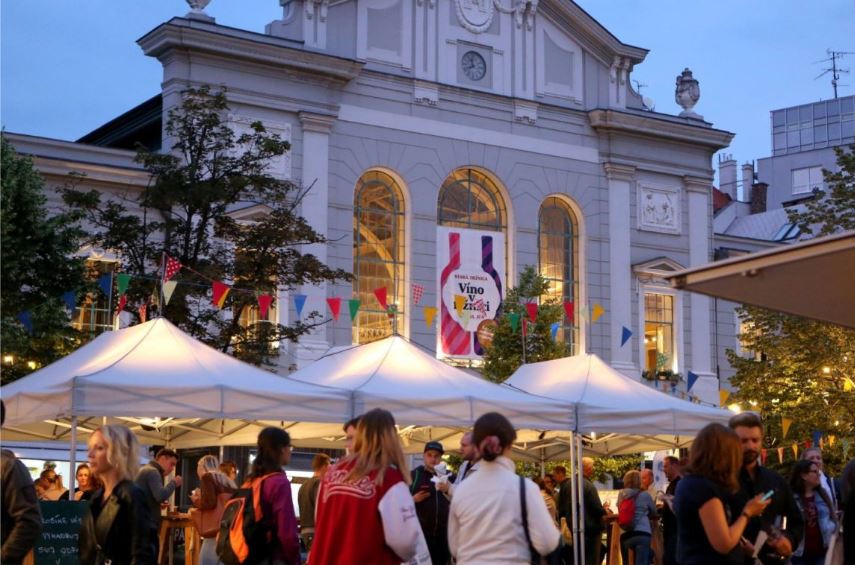 (source: Street Food Park Facebook)
Spending hours book-browsing in Martinus, then watching the trams on Obchodná, lingering over open faced sandwiches and coffee at Foxford is really nice. Or we will hike up to Koliba for beers (can't be too healthy) and maybe a picnic. Of course over Christmas season we are regulars at the markets where we eat and drink just a little too much because calories don't count in December.
WHERE IN BRATISLAVA DO YOU LIKE TO HANG OUT?

I love good food and drink, so when we do venture out, eating and drinking is always part of the plan. Like mentioned, the stalls and tiny restaurants near SNP are a treat. Don't miss this if you are visiting during good weather! FACH, too, despite various changes to management, continues to impress. I miss the divy, neighborhood pizza-place charm of Primo Amore's old location, but for our money they still do it the best. And we really like places like Ramen Kazu and Mecheche for adding solid service and good variety to the neighborhood. We recently fell in love with IASAI and can't wait to go back.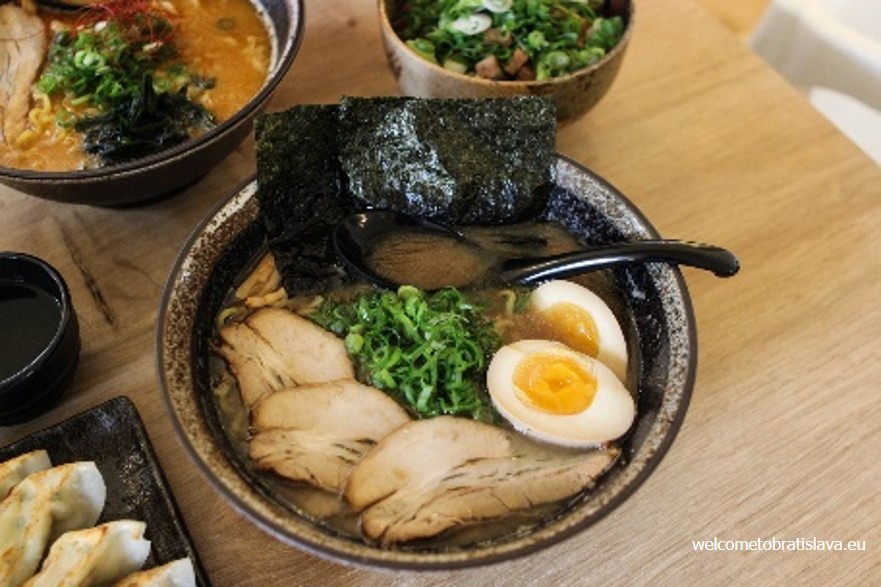 We're also suckers for a great bar and I really appreciate what the owners of places like Bukowski and Secret Bar are doing for hospitality and style here.
HOW DO YOU FIND SLOVAKS AS A NATION?

Sure, Slovaks have their quirks (Slovaks tell me about themselves "complaining is a national past time" and I might not argue) but really what hit me the most is how AMERICAN I am in comparison. This may seem like a funny thing to say, but I truly consider myself a Californian first, American second. Put it this way, California is farther away from New York than Slovakia is to Spain – very different cultures, even if we speak the same native language in the US (sort of)!
So I was shocked to discover how American I am in some ways. Turns out we are really loud, tiringly optimistic, and a little pushy. Oops!
WHAT WERE YOUR BIGGEST STRUGGLES IN THE BEGINNING WHEN YOU MOVED HERE? ANYTHING YOU STRUGGLE WITH NOW?

It can be extremely difficult to make friends here and meet new people compared to California culture, where we call almost everyone we meet "friend" after knowing them for three hours. Even though we know the difference between scene friends, work friends, childhood friends, and true friends, it's still really important to be likable to as many people as possible. I'm speaking in generalities, but on the surface people are really, really outgoing and overly nice back home.
I was really lonely in the beginning until I found a job with a very international vibe and outgoing culture. All my best friends here are Slovak and they are as outgoing and wacky as I am, but it just takes longer for them to show it. I still struggle at times with feeling a bit alone here, of being a stranger in my new city. But mostly I think this is due to my inability [read: not trying hard enough] to learn better Slovak.
WHAT THINGS YOU WERE USED TO IN CALIFORNIA ARE MISSING HERE?

The ocean, obviously. Plus Mexican food, an incredible restaurant culture, Trader Joe's, giant produce sections at the grocery store with year-round availability of anything you could ever want, Napa Valley and California wine in general! Okay, yes, I love food!
I also really miss Target, Sephora, and Disneyland!!!!!
WHAT WOULD YOU MISS ABOUT BRATISLAVA IF YOU LEFT THE CITY?

The silly answer is great dairy products and cheap beer! I adore the landmarks, too; from my balcony I see Most Apollo to my left and Kamzík to my right and I will never get enough of this panoramic view. But mostly I would miss the people that helped me create a home here and made me feel welcome right from the beginning.
WHAT RECOMMENDATION WOULD YOU GIVE TO TOURISTS VISITING BRATISLAVA?

Forget what you may have heard about Bratislava only being good for a day trip. It's true that we don't boast the scale and fame of surrounding capitals, but in a way that makes this city worthwhile on its own. Bratislava is human-scale and has lived-in feeling that can really benefit someone here visiting for the first time. Much of this city's charisma takes time to uncover, so book a charming room in Old Town and spend a few nights here to discover it.
Authors: Maria Kecsoova, Zuzana Mytna
Photo credits: Zuzana Mytna, Natalia Jankova, Jennifer's archive