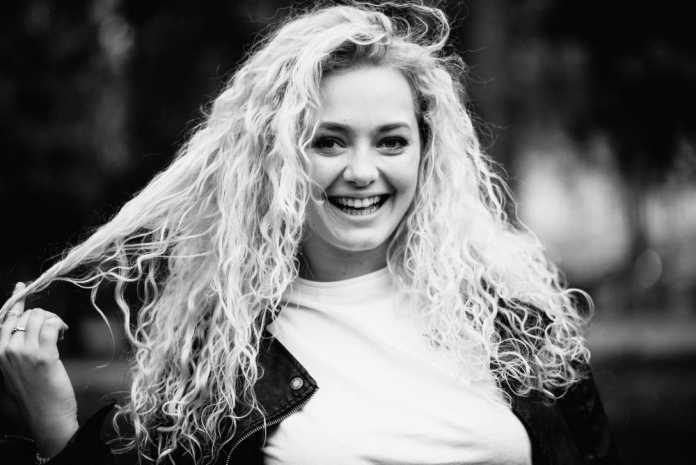 Meet the newcomer to our team – Natasha Jankova – a pastry chef, a photographer, a video-maker, a Russian language teacher, who also runs Russian and French cuisine courses, and who spends her free time watching movies and cross stitching!
WHAT IS YOUR BRATISLAVA STORY?

My Bratislava story is strongly connected to my love story. In 2015 when I decided that being an economist never was a dream of my life, I went to London to study the most beautiful and delicious art – the art of cooking.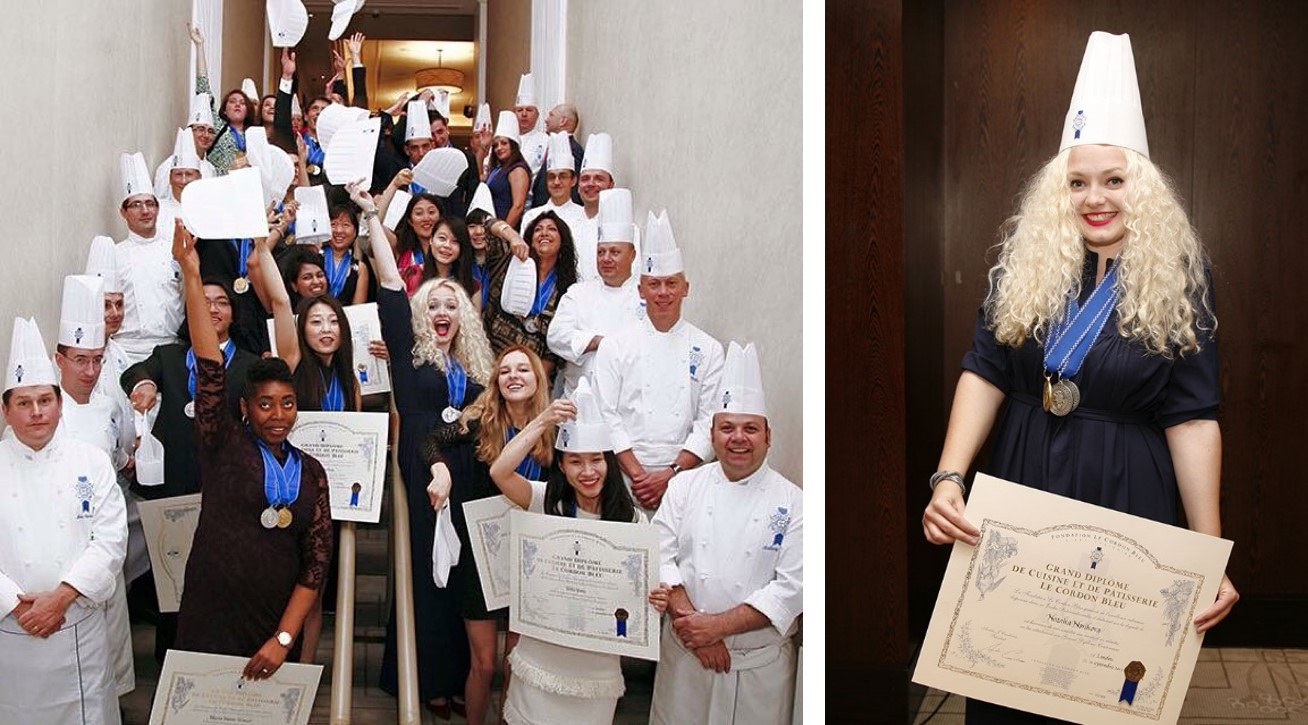 In Russia, we believe that the way to the man's heart is through his stomach – it turned out to be the truth for one of my flatmates, tall handsome Slovak guy called Jakub, though he keeps saying it was all because of my eyes. And then things just escalated. In June 2016, we got married and I moved to Bratislava a few months after.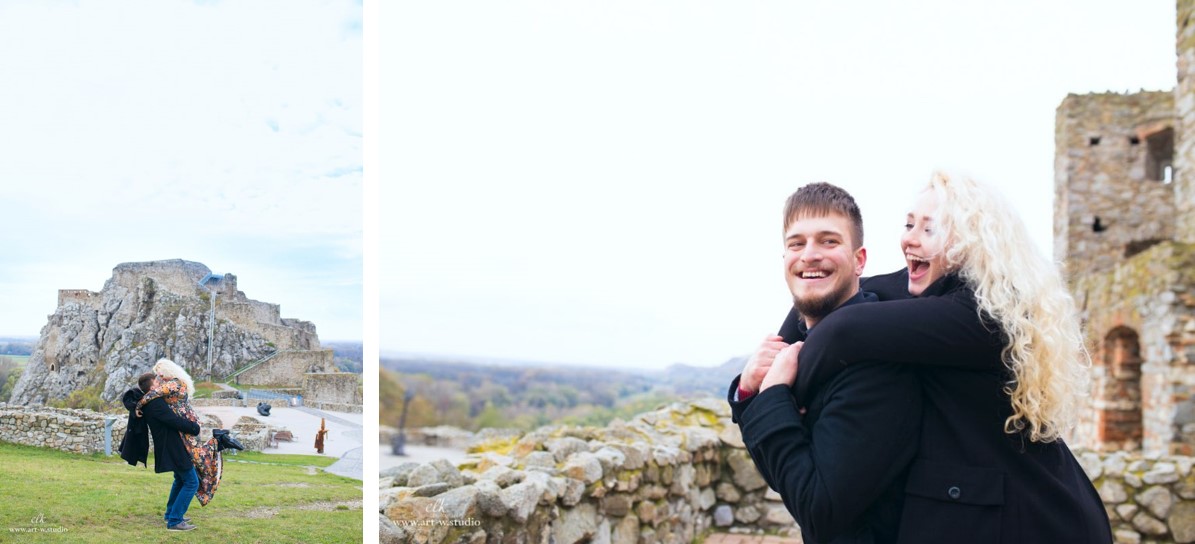 WHAT DO YOU DO HERE?

I just live. I'm trying to be a useful and integrated part of the society. I've learned Slovak language to communicate with my parents-in-law, found a job and a few hobbies.
As I am a passionate confectioner, I got a job in Sheraton Bratislava Hotel. If you ever tried creme-brulee in our restaurant Brasserie Anjou, more likely it was made by me. Cakes, tarts, sweet pastries, brownies and cheesecakes, sets of mini-desserts… We have a lot of sweet duties here. Every day we invent and create something new.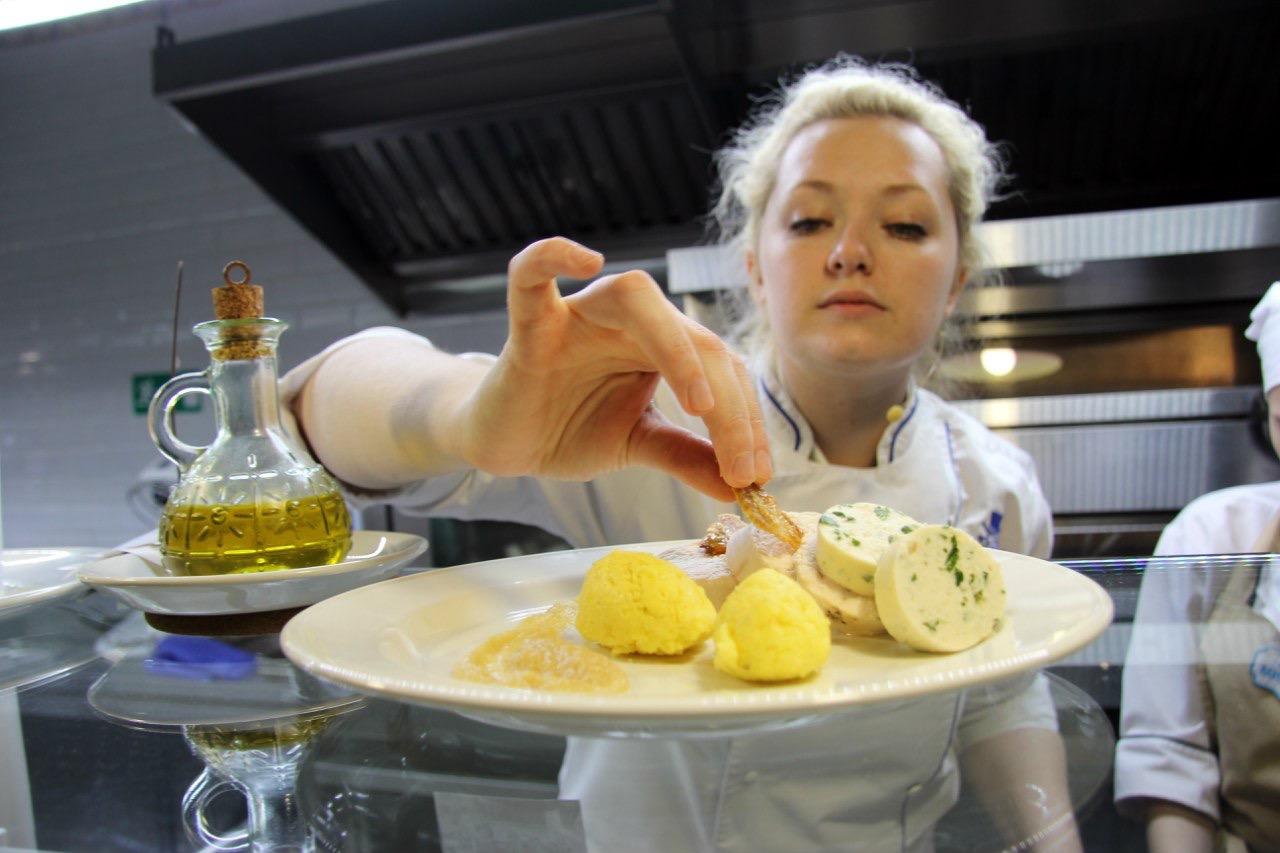 No doubt, as a proper pastry chef, I dream about running my own pastry shop. I have so many ideas about the logo, the design, the style, the assortment, that sometimes I think my head is going to explode. Unfortunately, running a food business here in Europe is a big deal, and you have to be properly prepared for it. But I know I'll make it one day. Until then I can be proud of some smaller things, for example the fact that I made my wedding cake and a candy bar myself.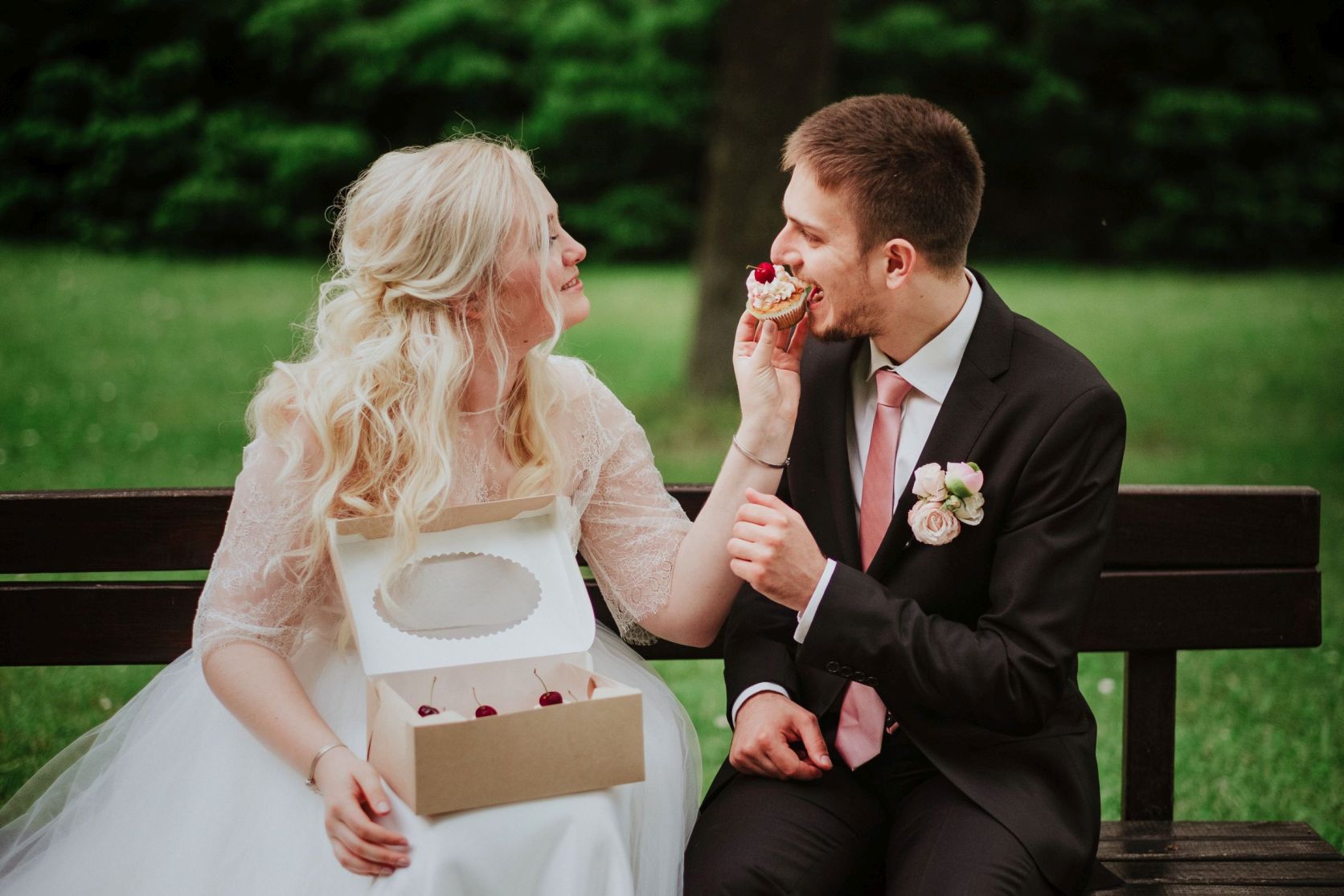 DESPITE BEING A PASTRY CHEF FULL TIME, YOU HAVE MANY OTHER ACTIVITIES HERE…
Yes, I'm trying not to be standing in one place and taking every chance for a new experience. When I didn't have a job I was sitting home and dying of boredom. I was sending emails with photos of my works to every food magazine, every hotel and every organization connected with food industry. It had it's results: during 2017 I was teaching English; took part in food photography battle and was very close to win; gave Russian cuisine courses, French cuisine courses; had my photos and recipes in a Slovak food magazine for a photo contest; started taking pilates classes, found myself in video-making and started to work with Welcome to Bratislava. I also started to learn two new languages and have private Russian language lessons. But when I'm not so active (I'm actually incredibly lazy), I just spend my time watching movies and series and cross stitching like an old granny. It always helps me to relax and get distracted. And it's a good exercise for your fingers as well. I finished a huge fish in 2016 and presented it to my Dad. Now I'm making a Starry Night, which is even bigger.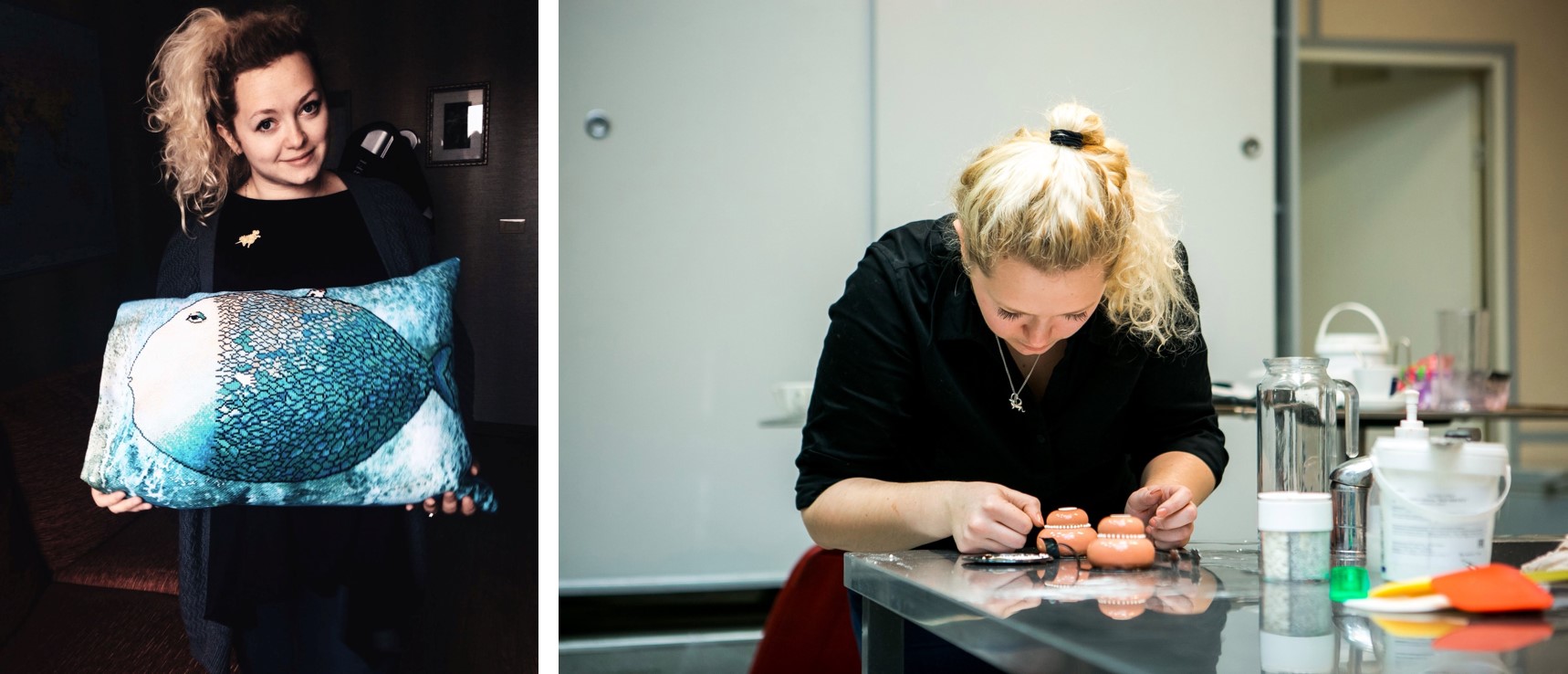 SO ONE COULD POTENTIALLY BOOK YOU FOR A PRIVATE COOKING CLASS? WOULD YOU FOR INSTANCE COME TO SOMEBODY'S PLACE TO GIVE THEM A COURSE?
That's absolutely possible, cause I love to cook and I love to teach. Never say never! Lots of things happen to me every year, so who knows what 2018 will bring :)
DO YOU HAVE FAVORITE PLACES IN THE CITY?

The Cat cafe! Oh, that's an adorable place near the Bratislava Castle. I love pets in general and cats in particular. I had to leave my big fluffy cat friend with my parents in Russia and now I especially miss him.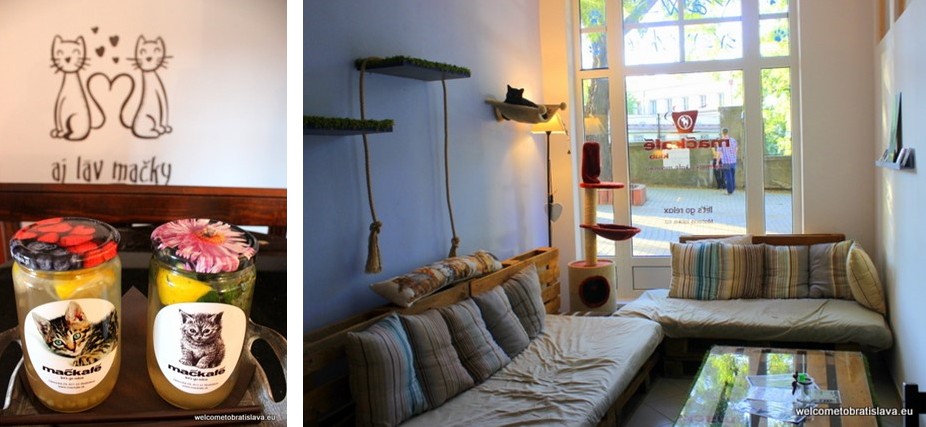 Me and my husband also have a tradition of celebrating my B-day at the Re:fresher cafe in the Old Town with a bottle of good Slovak wine, hummus and fried cheese ostiepok in corn flakes. Yummy! Janko Kral Garden is a very beautiful place indeed, we had beautiful wedding photo-shooting there. The Russian restaurant Samovar near the Bratislava Castle is a cozy place where you can enjoy two nice things at the same time – Russian cuisine and Russian language.

But speaking of Bratislava, I like discovering something new every time.
YOU SPEAK ALMOST FLUENT SLOVAK ALREADY, HOW IS THAT POSSIBLE?

I just enjoyed it, really. Finding all those similarities and differences in Russian and Slovak, trying to analyze the nature of both languages, looking for the same patterns – all of that was really entertaining. And of course, I had a lot of practice.
WHICH THREE THINGS WOULD YOUR HUBBY SAY ARE THE MOST CHARACTERISTIC ABOUT YOU?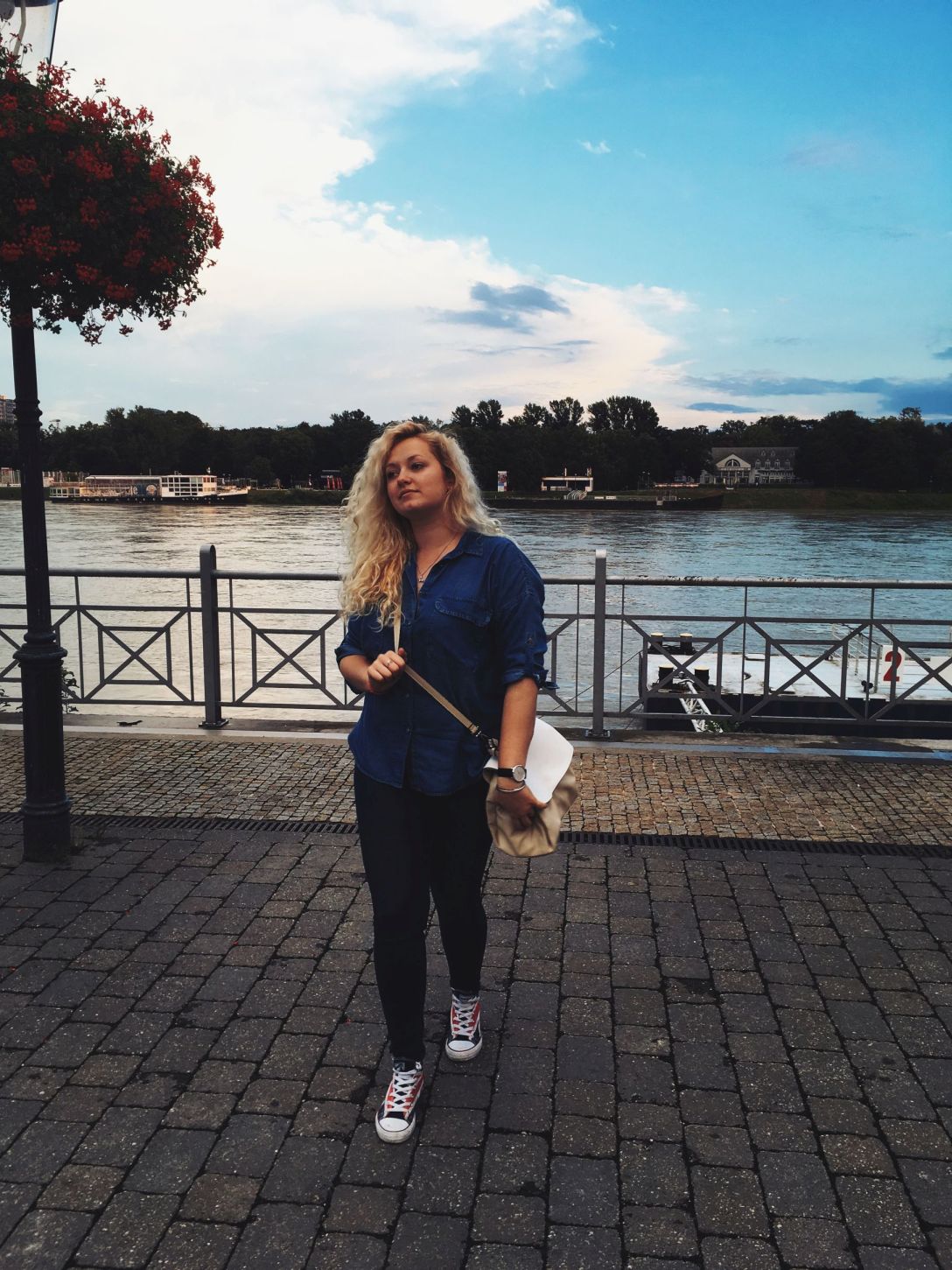 .
"Always finds different angle to every moment of life."
"Always stays optimistic about me eating all the cakes at home."
"The most kindhearted person alive. She loves all animals and loves every creature from dogs and cats to rats and kinkajou :)"
.
ANYTHING THAT HAS SURPRISED YOU IN BRATISLAVA TILL NOW?
The diversity of languages and accents in one rather small place is something I still don't understand.
Bratislava people are visiting Austria more often than other Slovak cities.
Attitude to Russia. Almost every Slovak tries to say something in Russian to me, and so many of them say that they used to learn Russian. Many people like our country and our president, some of them even more than we do. That surprised me a lot when I moved here.
HOW DO YOU FIND SLOVAKS AS A NATION?
I haven't opened all of your secrets yet. Bratislava is as international city as any other capital like Moscow or London. I don't meet new people every day, but when I do – I can only say that everyone is different, so it's difficult to put a tag on a whole nation. But Slovak cuisine is something that unites everyone. So many restaurants with local food and traditional dishes! So many nuances in different dishes which look all the same to me. I enjoy some Slovak food and can't accept another. Wine, local cheese, bread, halusky, sausages and ham of all the types, goulash, duck with cabbage and pancakes – definitely yes! Dumplings, cumin, amount of deep-fried food and mayo, an odd side dish which is something between a soup and a sauce called 'privarok' – sorry, but absolutely not. I like having Slovak food when we go out somewhere and especially on food festivals – thanks god, Bratislava hosts plenty of them. And of course, trdelnik is my favourite.
TOP 3 THINGS YOU WILL REMEMBER BRATISLAVA FOR?

Clean and tasty water from tap; amazing wine; St.Martin's Cathedral – it's the most beautiful building in the city.
Source of some of the pictures: Natasha Jankova archive.

Author: Maria Kecsoova