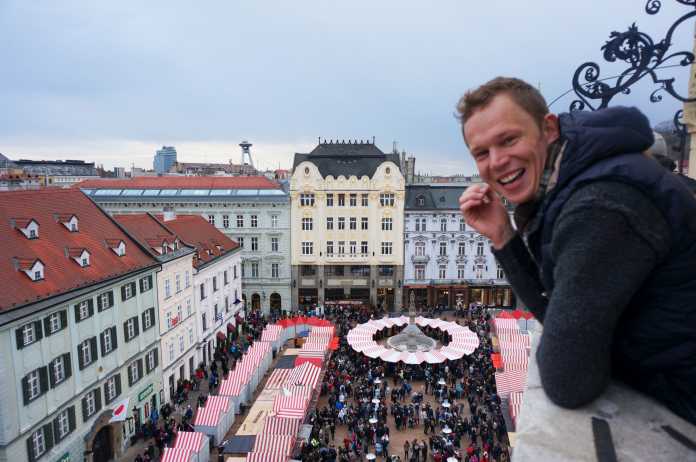 One of our friends paid a visit to Bratislava in December and now talks about what he liked about our city the most. Read about Philipp, a Project Manager from Munich, who experienced Bratislava with its pre-Christmas charm.
WHAT IS YOUR BRATISLAVA STORY?
I live in Munich and visited Bratislava some years ago only briefly, for a day. In spring I met two girls from Bratislava visiting Munich with whom we clicked. They told me a lot about their city and their favorite places there and made me recall my positive experience. Later, I found out they have a blog about Bratislava and that was it – I could not say no to their invitation. So here I was, back in the little charming Bratislava, in the middle of Christmas preparations and pre-holiday atmosphere.
WHICH PART OF BRATISLAVA DID YOU LIKE THE MOST?
I came in December and the town was full of Christmas mood, decorations and peaceful spirituality. It was all about the traditional Christmas markets. During the day, we stopped by at small craft markets where I was surprised by a real sheep :D In the evening, I tried some tasty local specialties at the big Christmas markets such as chicken in a bun with onions and mustard called Ciganska (it was translated to me into German as Zigeuner Leber :D), the salty pancakes and mulled wine.
I also loved the Slavin memorial with its peaceful serenity and amazing view, the Castle and especially the walk in the Old Town. I originally come from Cologne which has nothing close to being historic, all rebuilt in the 1950's. Therefore anything old, with narrow streets you just pass through with no aim, is charming to me.
WAS THERE ANY PLACE YOU REALLY ENJOYED DINING AT?
St. Germain was a nice place to have lunch at. I tried their club sandwich, with a beer of course :D
Another nice place was a breakfast bistro Ranno Ptaca where I had a huge portion of tasty eggs.
WHAT DID YOU LIKE ABOUT YOUR BRATISLAVA TRIP THE MOST?
I loved the fact that I did not have to prepare any plans, no sightseeing spots in advance. I knew I was in goods hands because when my friends visited me in Munich, they came with printed papers and super plans :D Apart from this convenience, I was fortunate to see the oldest shop in the town and was luckily forced to eat Bratislava rolls (which were really good) :)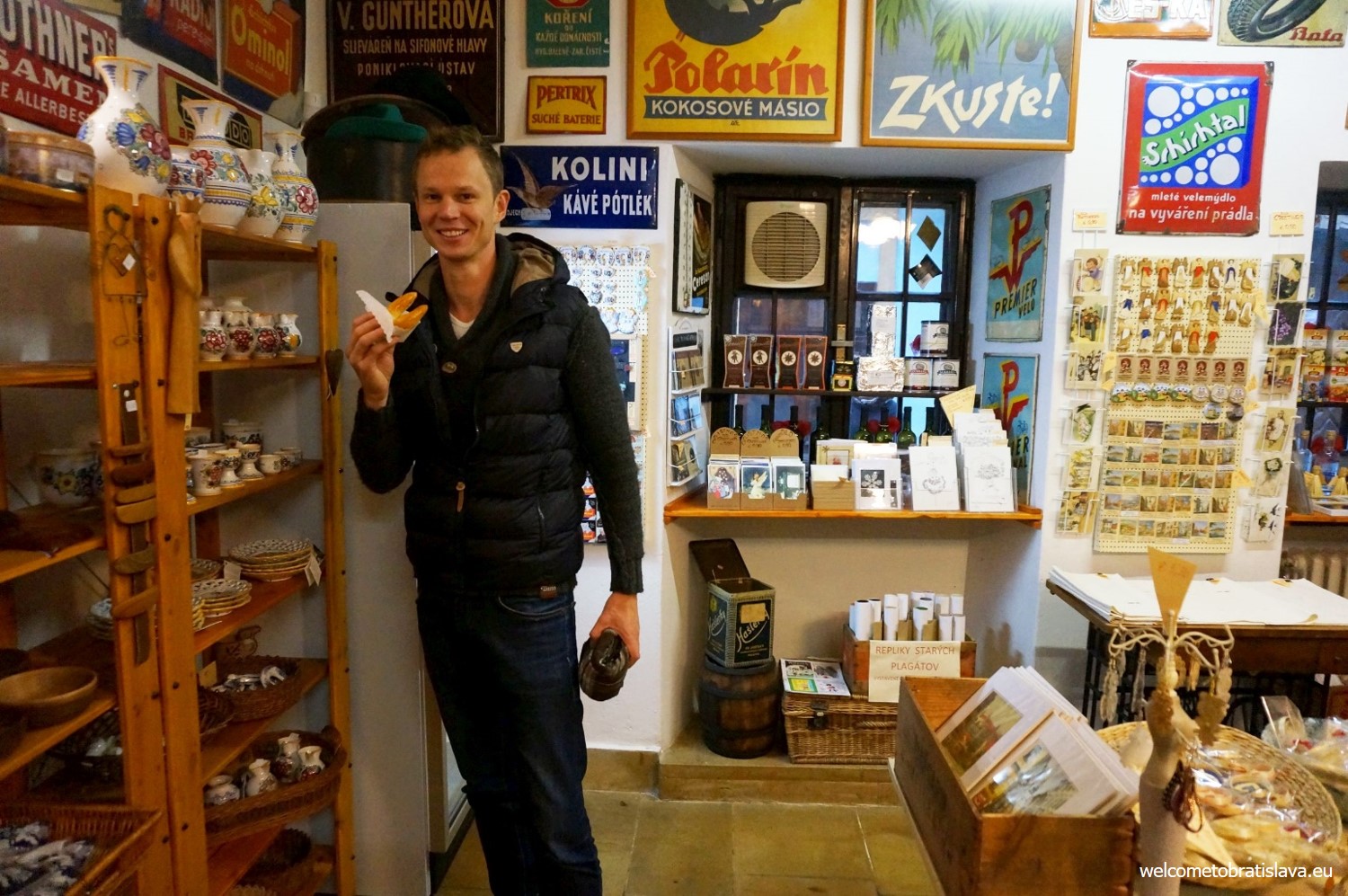 WHAT RECOMMENDATION WOULD YOU GIVE TO TOURISTS VISITING BRATISLAVA?

Check the Palffy Palace and its special exhibitions – for me the most shocking and surprising was the Passage – an infinite chasm of space and books. It was a thrilling experience.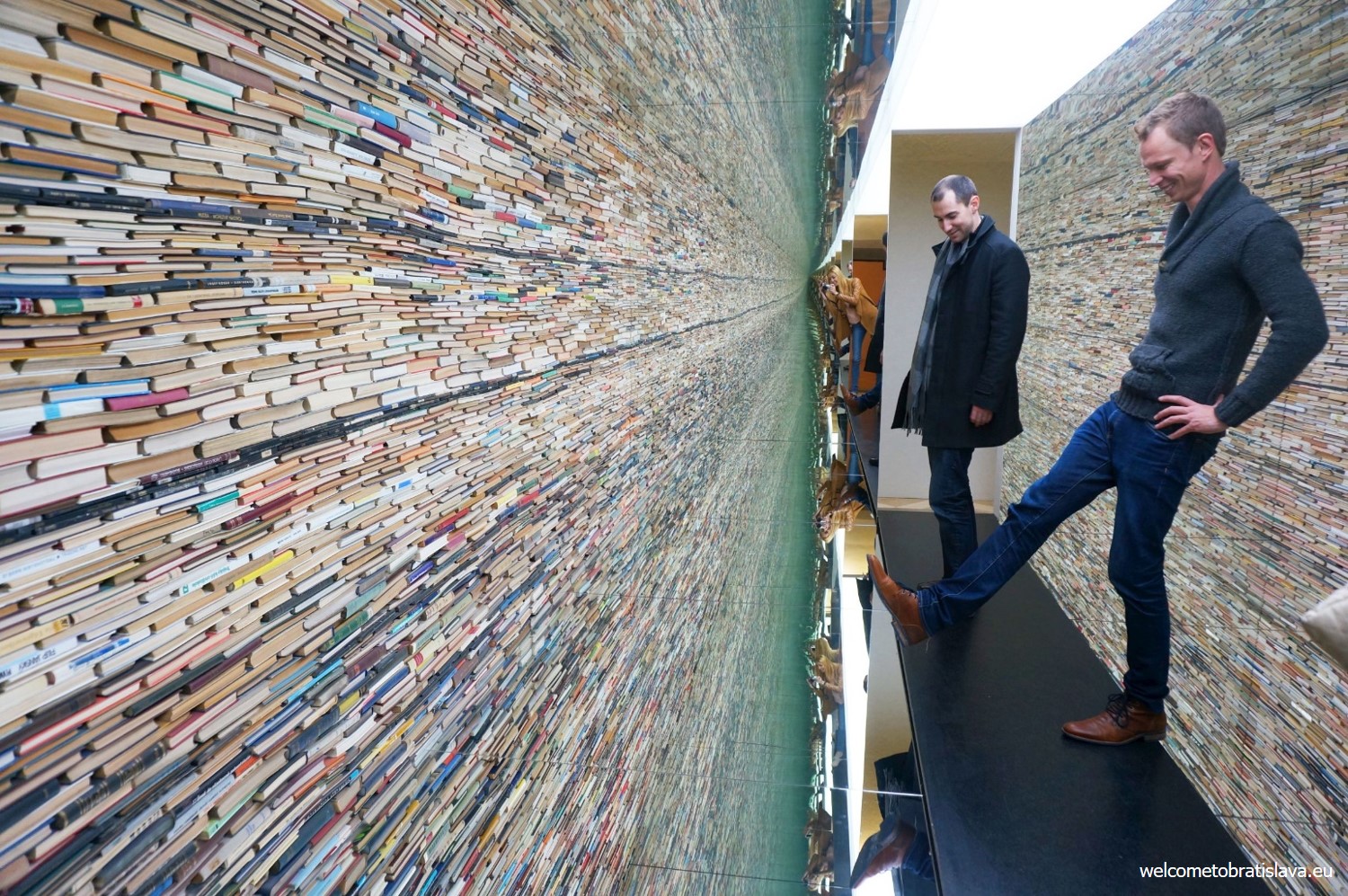 Author: Maria Kecsoova