Born and raised in Canada, lived in the United States, travelled the world and he still ended up living in Bratislava. Meet Roger Kiska, an international lawyer, and read about the reasons why he fell in love with Slovakia.
What is your Bratislava story? Why did you move here?
My parents were both born in Slovakia and immigrated to Canada in 1968, during the revolution that year. My father was particularly active in the Slovak-Canadian community in Canada and ran an NGO calling for an end to socialism in Czechoslovakia. His political hero at the time was Velvet Revolutionary Jan Carnogursky.
In 1990, when I was 16, my brothers and I took our first trip to visit our relatives in Bratislava, Dunajska Streda and some of the small villages in between. I instantly fell in love; feeling like I was connecting to a part of me that was always there but had been dormant for lack of acquaintance with my cultural and familial roots. Upon returning home to Canada, I took a full-time job to earn money which allowed me to spend the next two summers in Slovakia.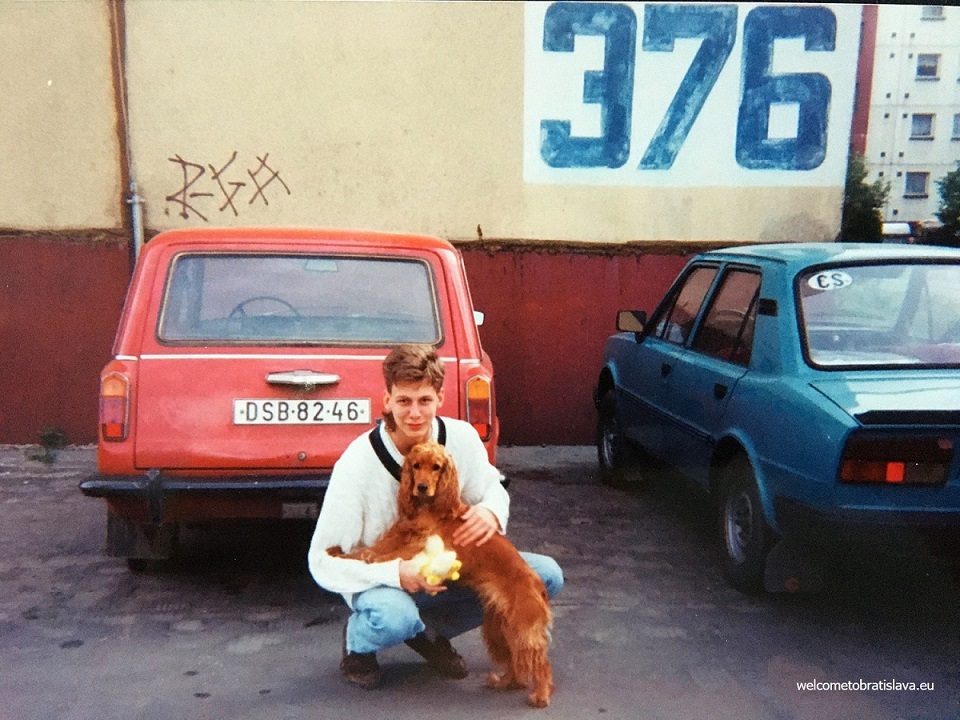 visiting Slovakia back in 1990, source: Roger Kiska's archive
After high school I got caught up in my university studies and did various degrees in the United States, finishing with a law degree. My dream job was in Strasbourg, France working in the field of international human rights law. By that period of my life, as the passage of time tends to make memories somewhat dispassionate, Slovakia was no longer my fantasy destination because my burgeoning career. However, when I found out that my dream job would eventually open up for me in Strasbourg, and the Vice-President of that firm encouraged me to move to Europe before the job started, I made the decision to try my luck reaching out to my father's old hero, Jan Carnogursky, who by this point was also a former Prime Minister, to see if his law firm would take on a U.S. lawyer for a few months. He generously accepted and that is how my adult journey in Slovakia began.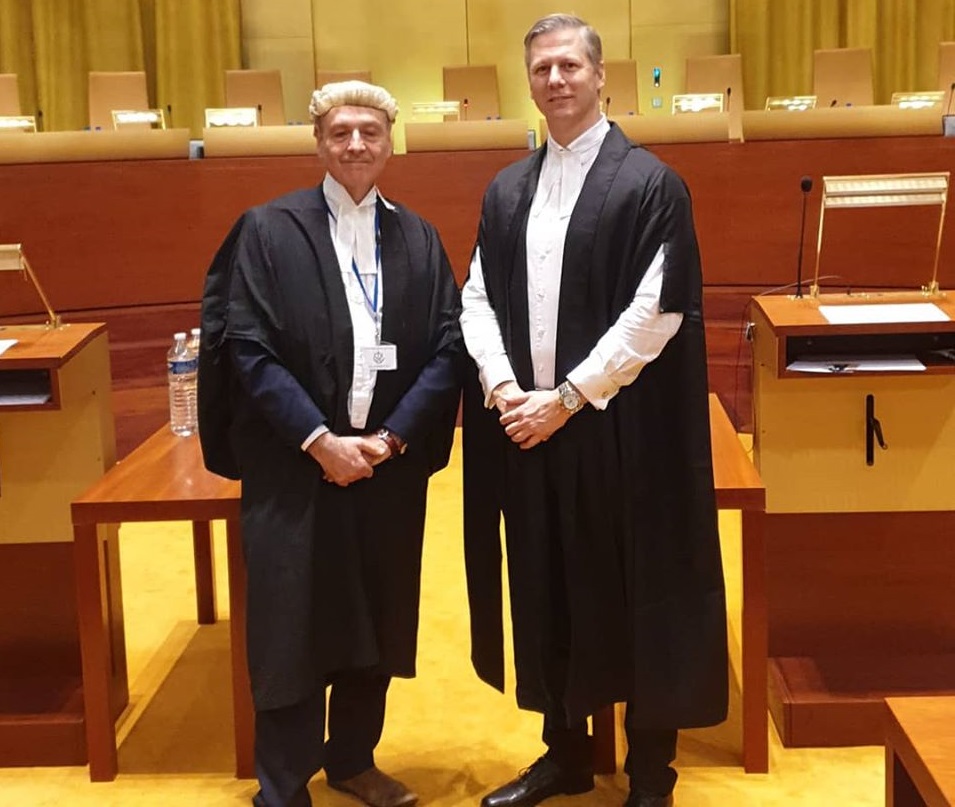 Grand Chamber of the Court of Justice of the European Union; source: Roger Kiska's archive
It turned out that my love for Slovakia was not as fleeting as I had thought, and once I moved to France, Bratislava continued to have a magnetic pull on my life. After 3 years in Strasbourg, I made the decision to leave the French firm and permanently relocate to Slovakia.
What were your biggest struggles in the beginning when you moved here? Anything you struggle with now?
I think anyone who moves to a new country will struggle a little bit; often times they will struggle a lot in fact. For me, my first months were quite lonely. I wasn't very familiar with social networking, and nor was it very prevalent at that time. Facebook and Instagram weren't around yet. As such, meeting people in the beginning was tough.
The great thing about Bratislava is that it is quaint enough to make it easy to know a lot of people, yet large enough to always be interesting. Once you make one good friend, soon enough your social circle grows not through addition, but by multiplication. The city is truly a great place to meet friends and make acquaintances.
As far as something that continues to be a struggle, I would have to say it is the bureaucracy that comes with being in Europe, especially where you are unfamiliar with how the different systems work here and where Slovak is your second language. To be fair, I found the bureaucracy in France to be far more tedious than it is in Slovakia. As the old adage goes, bureaucracy is the art of making the possible impossible.
Can you compare the city – what it was like when you arrived and how it has changed since?
Perhaps the clearest way I can describe how the city has changed is to talk about the feelings my parents have for Bratislava. My mother absolutely loves coming here. It is no longer the city of her youth, but a real European destination, with the culture and pedigree to show for it. Her dream was to leave her dreary socialist home country for the bright lights and opportunities of Canada. Now, she daydreams of leaving her modest city in the Canadian prairies to come to the comparative luxury of Bratislava. My father on the other hand, being a nostalgic, is sad each time he visits because he no longer recognizes the city of his childhood and youth. The moral of the story in respect to both of them is that the city has been completely transformed.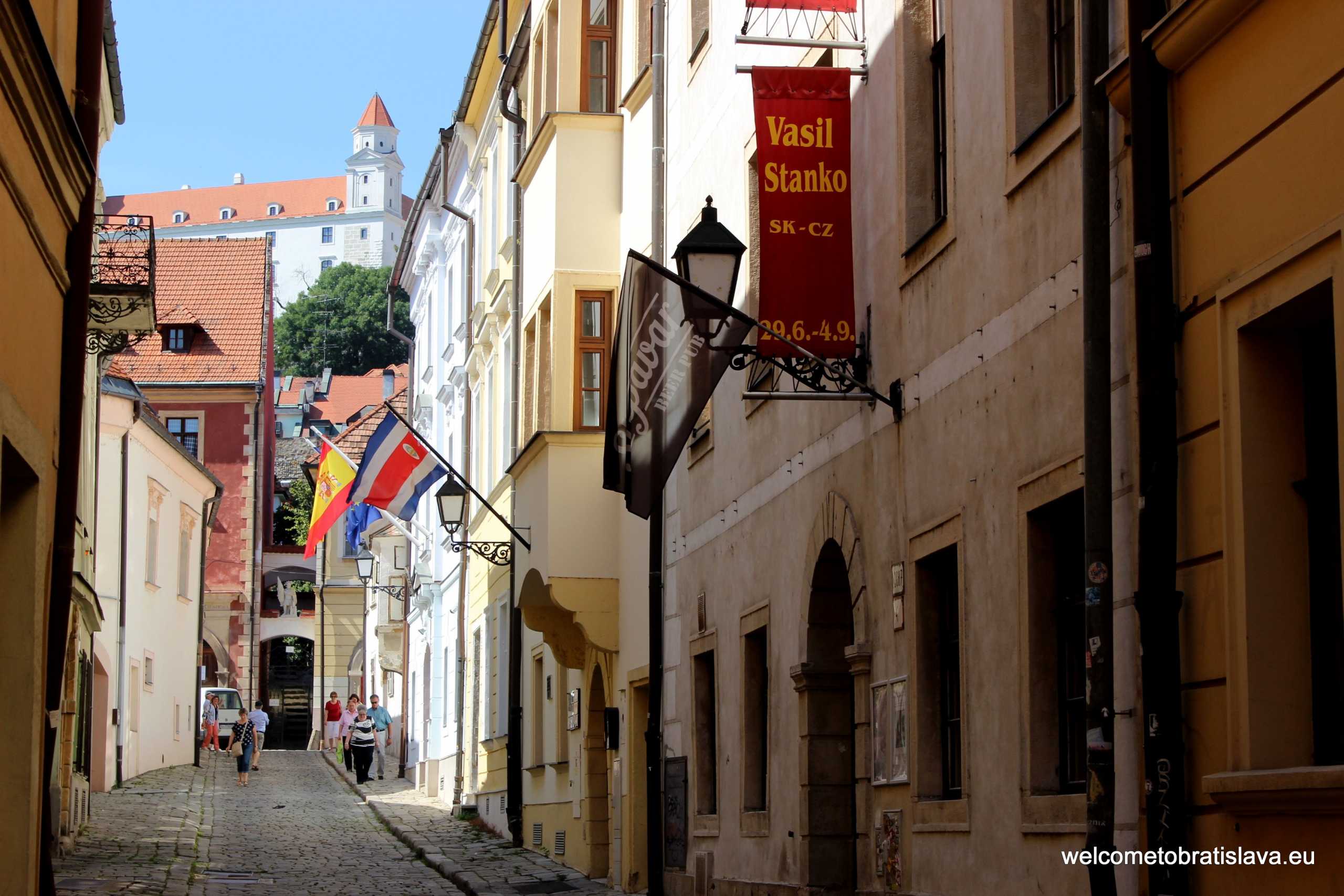 current Bratislava
How do you find Slovaks as a nation?
There are good and bad people everywhere. But my experience in Bratislava has been overwhelmingly positive. Slovaks are warmly curious about me, always forgiving of grammatical errors and my horrendous accent, more often than not meeting my attempts to speak Slovak with soft-hearted affection. In all honesty, my accent and the way I carry myself (both evidence of my North American-ness), has always been met with copious kindness in Bratislava. It has been less so in France and London, which tend to be far more provincial and guilty of sometimes taking themselves too seriously,
Slovaks can be refreshingly self-deprecating and are never excessively resolute. Yet, inside most Slovaks is a deep sense of pride. You see it most during international hockey tournaments and for a few weeks during the Tour de France. From my humble perspective, Slovaks have a great deal to be proud of and should show it more often.
The warmth and humility of most people is genuine, and very much unlike the rigid politeness of Bratislava's twin city Vienna. People watching can also be a wonderful form of entertainment, especially in the city centre. One can't help being fascinated by the mating rituals of the aspiring Barbie doll class with her organic partner in nature, the podnikateľ.
Do you feel more like a Slovak or a Canadian? Why?
It's a complicated question. You can take the Canadian out of Canada, but never the Canada out of the Canadian. That will always be a part of me. I also enjoyed my time in the Southern United States very much and connected with that culture. But Slovakia is different. When I first came here when I was 16 and met all of my extended family, many of whom I didn't even know existed, I felt like I finally became a whole person. Connecting with family on such a deep level at such an impressionable age is a powerful experience. My wife is also Slovak and we will raise our family to be bilingual. Getting to know her family has also been one of the chief blessings in my life. Her entire family puts new meaning into the adage that no beauty shines brighter than a good heart. Their goodness seems to emanate from the organic natural beauty of central Slovakia from where they come.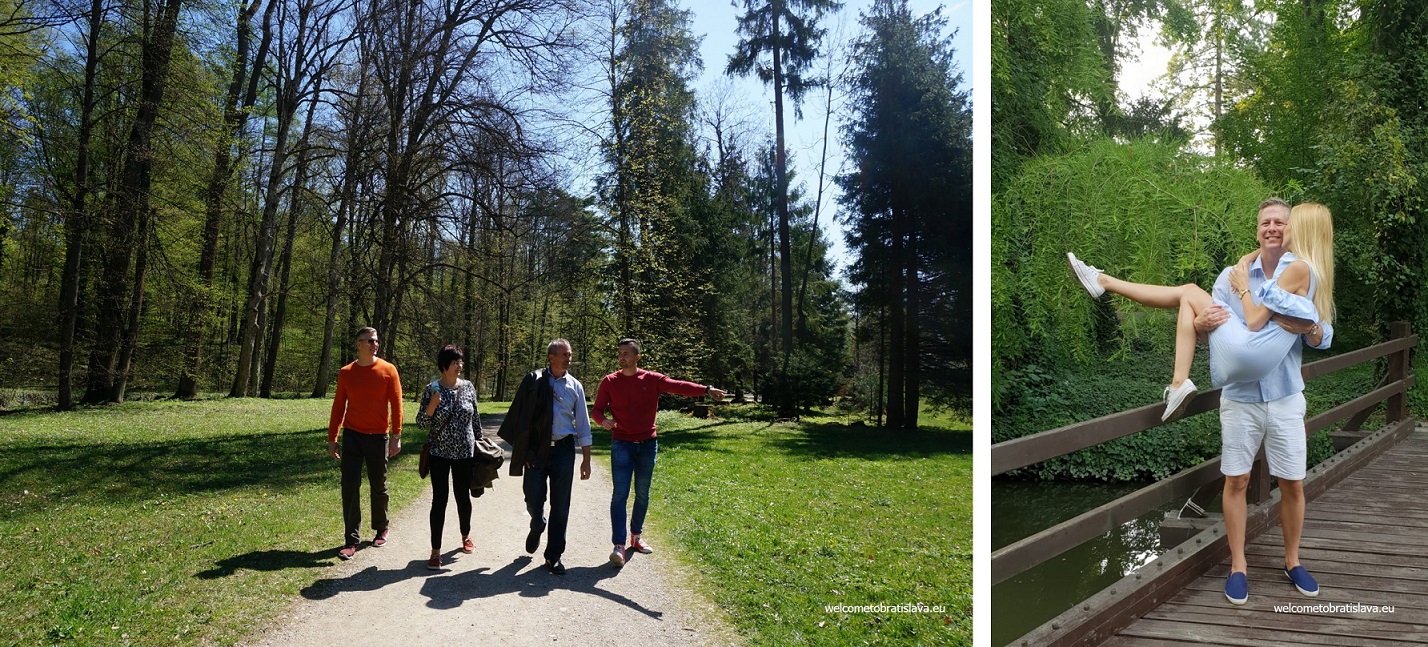 with Slovak relatives; source: Roger Kiska's archive
What are your favorite things about Bratislava?
Seemingly, nothing is more than 10 minutes away no matter where you are in Bratislava! This is a huge plus and such a welcome experience after returning from my bi-weekly work trips in London.
The quality of life is exceptional and affordable. Whether it be fine restaurants or cocktail bars, the cinema or something more sophisticated like the symphony, or your choice of gym… everything is truly top-notch and within most people's price range. Apart from perhaps Budapest, I can't think of another city that compares to Bratislava in this respect.
Where in Bratislava do you like to hang out?
The Old Town is beautiful and a great place for a night out. I highly recommend Sky bar, Rio and Antique. Classical concerts and theatre are also a worthwhile experience. Much of what plays in Vienna, also plays in Bratislava at a fraction of the cost.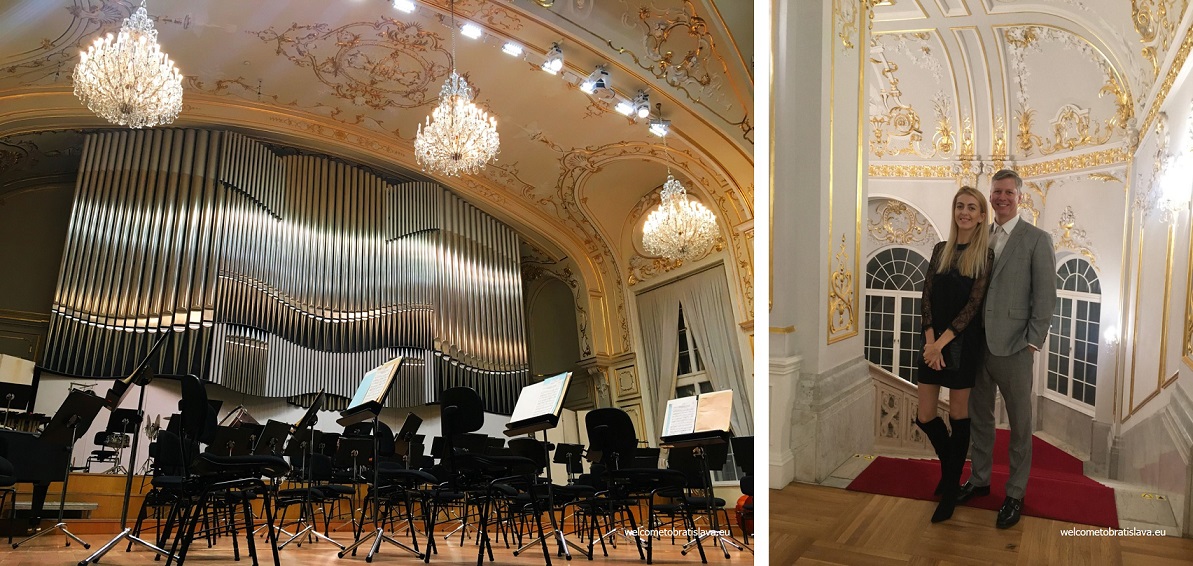 The Slovak Philharmonic; source: Roger Kiska's archive
Zelezna Studnicka is a great place for a run! And Koliba gives you the opportunity to experience a true sense of nature minutes away from the city centre.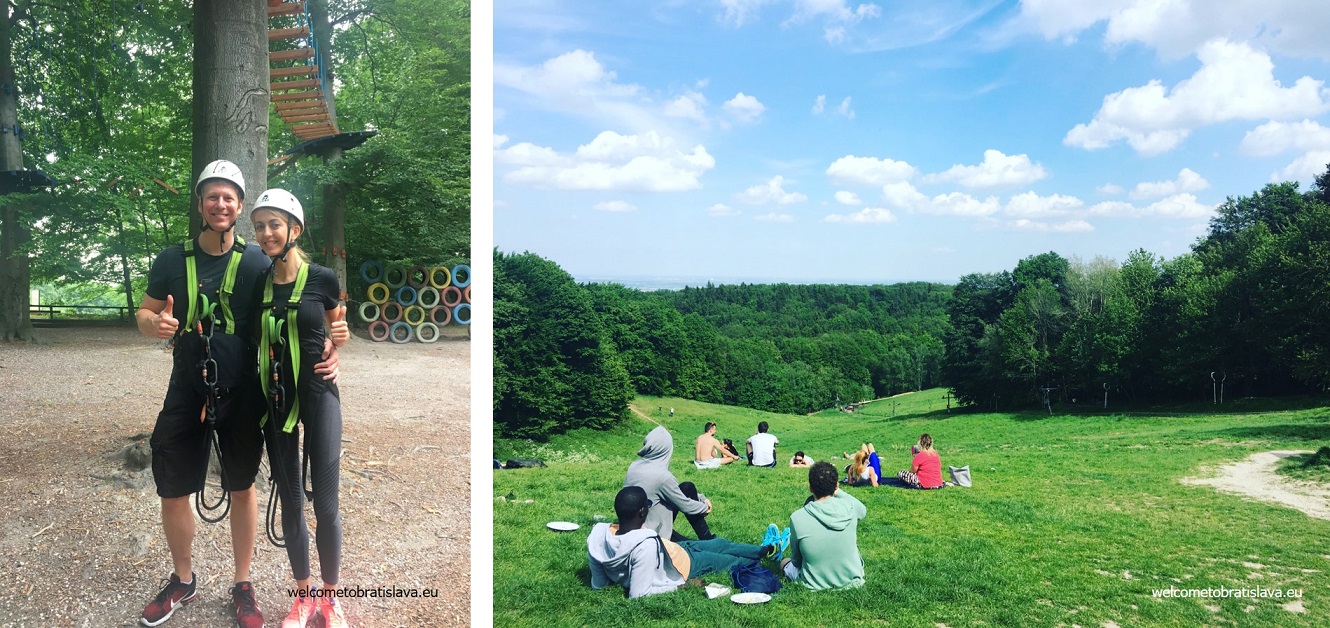 at Koliba; source: Roger Kiska's archive
One shouldn't leave Bratislava without visiting the Red Cat Cabaret. Book in advance though, it is often sold out which is a befitting reflection of the quality of the entertainment. The performers really make the crowd a part of the show, guaranteeing that you will leave Bratislava with more laugh lines on your face than you came with.
What recommendation would you give to tourists visiting Bratislava?
Plan ahead. Like any experience worth having, a little preparation and foresight goes a long way. Your trip to Bratislava should be no different. The city is filled with historical pearls. Napoleon signed the treaty of Austerlitz here. A young Mozart played for eager audiences as well. In more ancient times, Marcus Aurelius was encamped here on a military campaign. And minutes away across the Austrian border, one of the most important general councils is the history of the Roman Empire was held in 308 A.D. Not to mention the many coronations of kings that have taken place here, the comings and goings of the Habsburgs in Bratislava or for modern history fans, the World War II era German trenches that can still be visited in and around the city.
Definitely enjoy the nightlife. The city centre restaurants and cocktail bars are second to none. Also highly recommended is the Museum of City History and the Bratislava Castle (both for its museum and the view—it is worthwhile grabbing a bite to eat at the adjoining Restaurant Parlament). The view from the top of Michael's Gate is breathtaking. For a stunning Danube and Old Town view from the other side of the river, consider dining at Auspic. For World War II history buffs, a trip to Slavin can be an existential experience, a memorial to fallen Soviet troops and the nearly 7000 young soldiers who are buried there.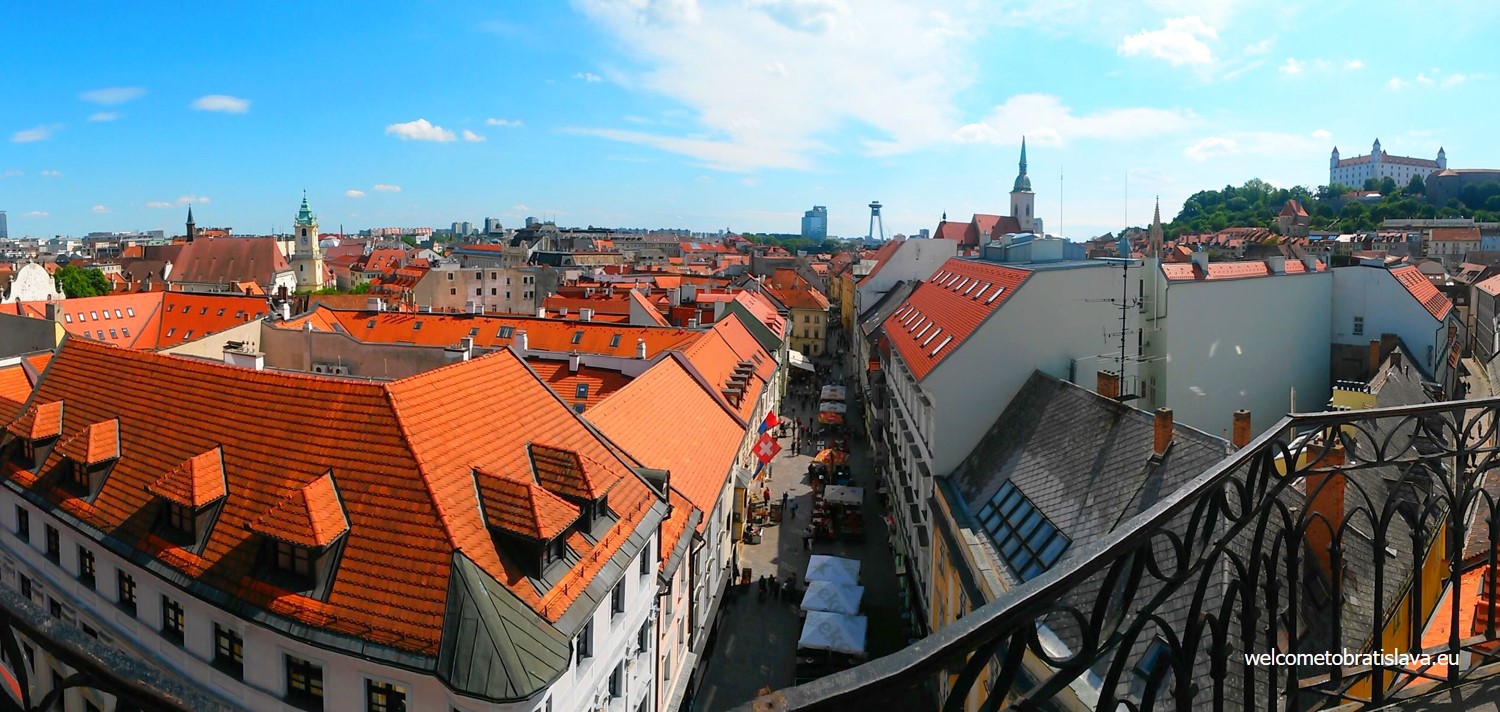 view from the Michael's Tower
To get the most historical and cultural substance out of your trip, I would also recommend the historical Bratislava city game or the alternative, hipster-ish one, which are essentially a kind of scavenger hunt around various parts of the city. As corny as it may sound, half the time you don't even realize you are learning because of the fun you are having!
Whatever you choose to do, I hope you will love Bratislava as much as I do.
Author: Maria Kiska