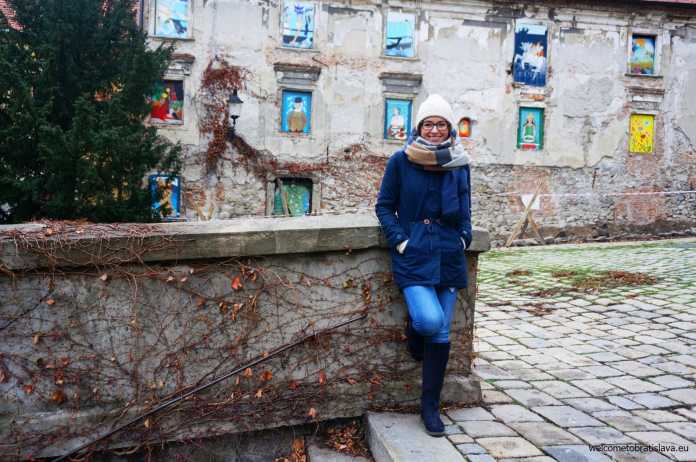 Sandra Conortova s a business entrepreneur running her own brand of laptop pads. She cannot say she only has one favorite part in Bratislava. Each place has its specific atmosphere and she likes many for different reasons.
WHAT IS YOUR BRATISLAVA STORY?
Even though I was not born in Bratislava, I have spent all my life here and I consider myself a true Bratislava person. And indeed an authentic one since I have never lived somewhere else than here. Currently I live in Ruzinov and dedicate all my time to my own brand of laptop pads called Popono. If I don't work, you can find me fooling around, having beer with friends or dog walking my charming German shepherd Gora.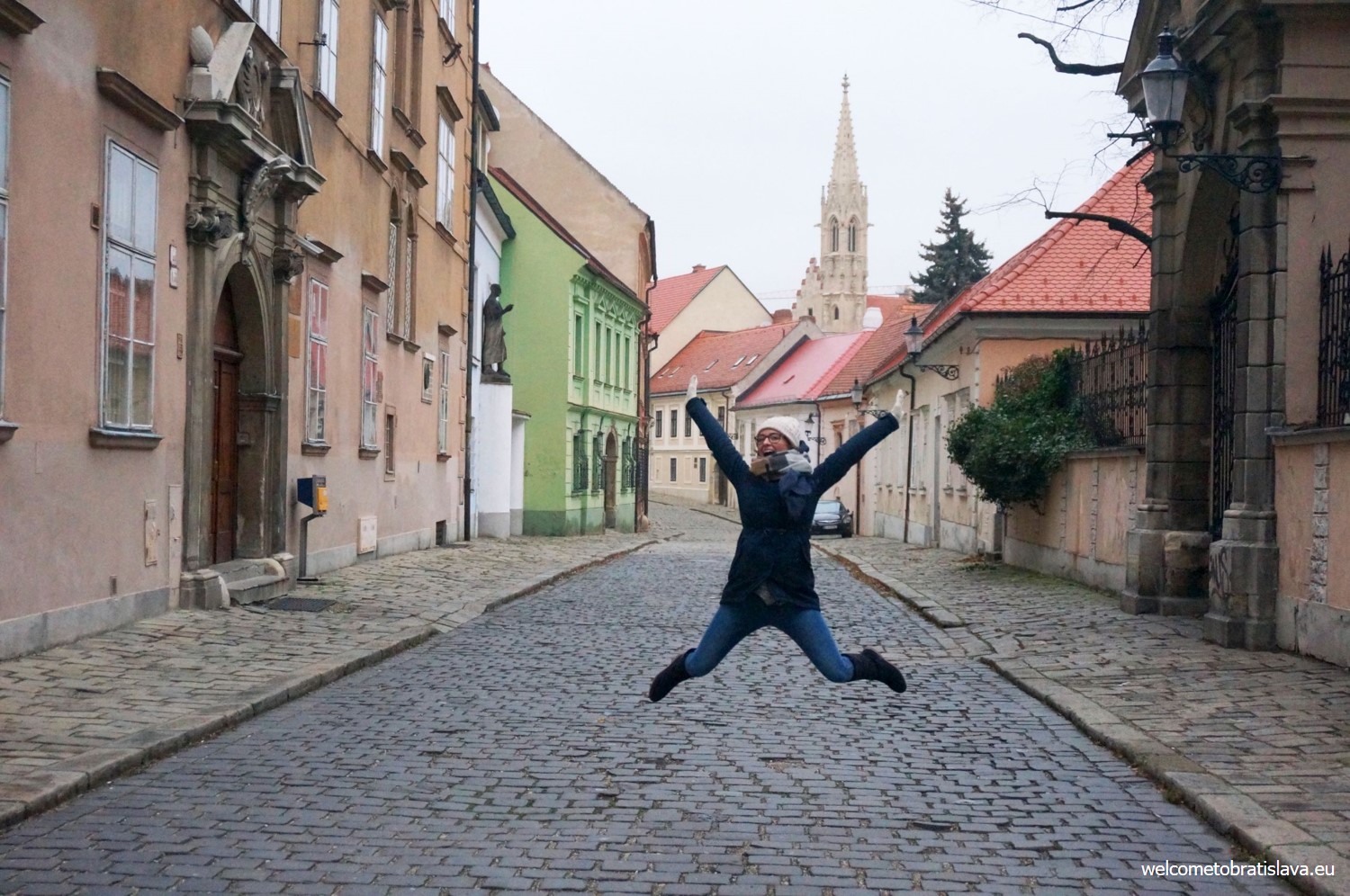 YOUR FAVORITE PART OF BRATISLAVA IS..? WHY?
I cannot say I only have one favorite part in Bratislava. Each place has its specific atmosphere and I like each of them for different reasons – calmness at the Slavin memorial and its magnificent view, the forest around Zelezna Studnicka in contrast to its proximity to the city center, a bit scary cemetery at Kozia street, narrow streets of Old Town and Palisady. In summer, my most favorite places are definitely the swimming pools which I simply love! Christmas markets are an inseparable part of winters in Bratislava with their unique atmosphere and mulled wine.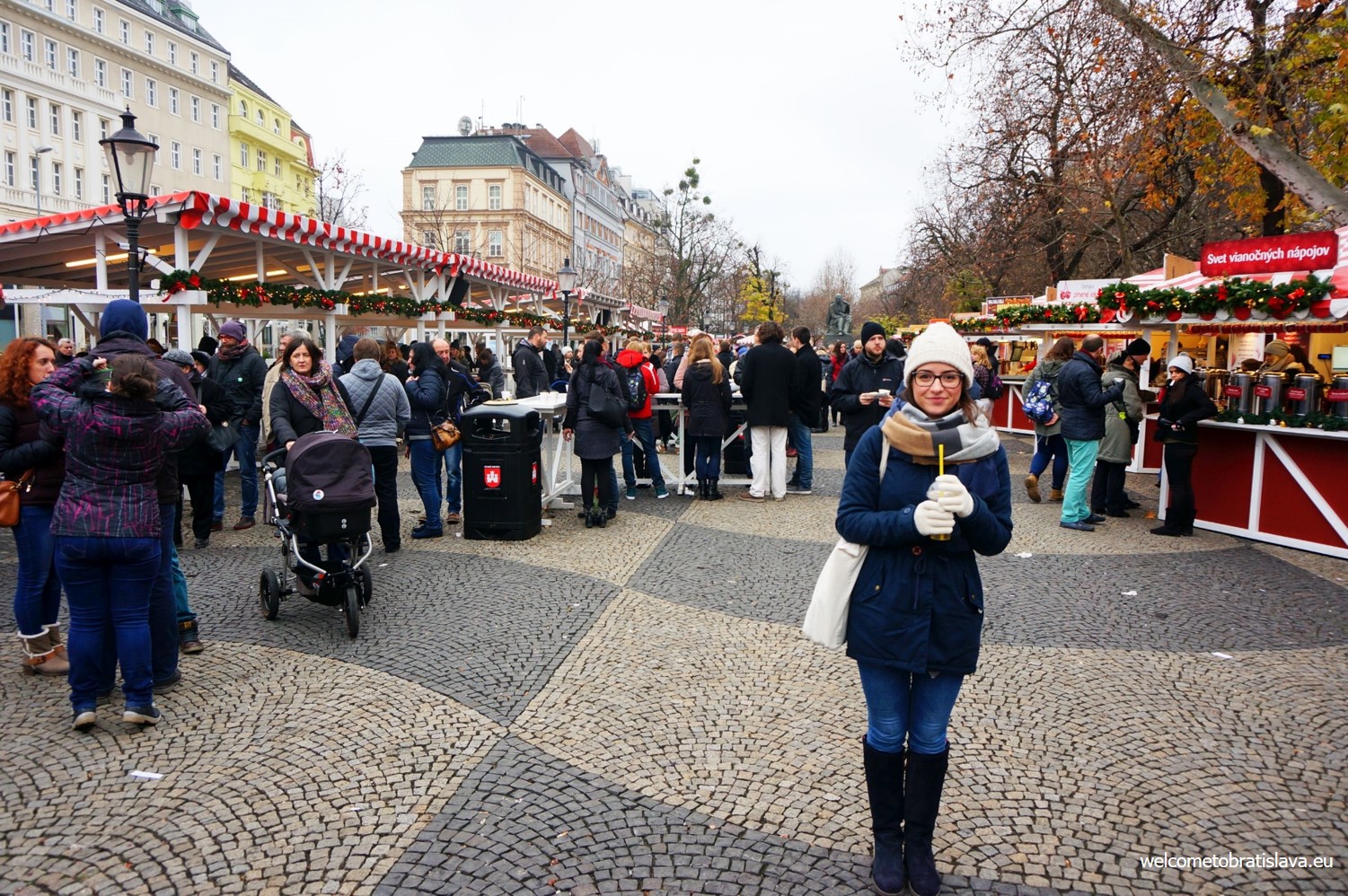 Despite spending my whole life in Bratislava, I always love when I manage to discover a new place I have never heard of and have never visited before. Most often, these places are shown to me by my "non-Bratislava" buddies – this is probably the well-known paradox of when you live your whole life somewhere, you follow your usual paths and do not break a habit. Last summer I managed to explore many new places on my bike and can only recommend this means of transport as a nice way of observing and getting to know your surroundings.
YOUR FAVORITE PLACE IN BRATISLAVA IS..? WHY?
One of my favorite spots is Urban House which satisfies my hipster heart :D I like the pleasant atmosphere, nice service and whether I  order a lemonade or a beer, I am always happy with my choice. In summer I appreciate the terrace right in "the middle of action" at the lively Laurinska street.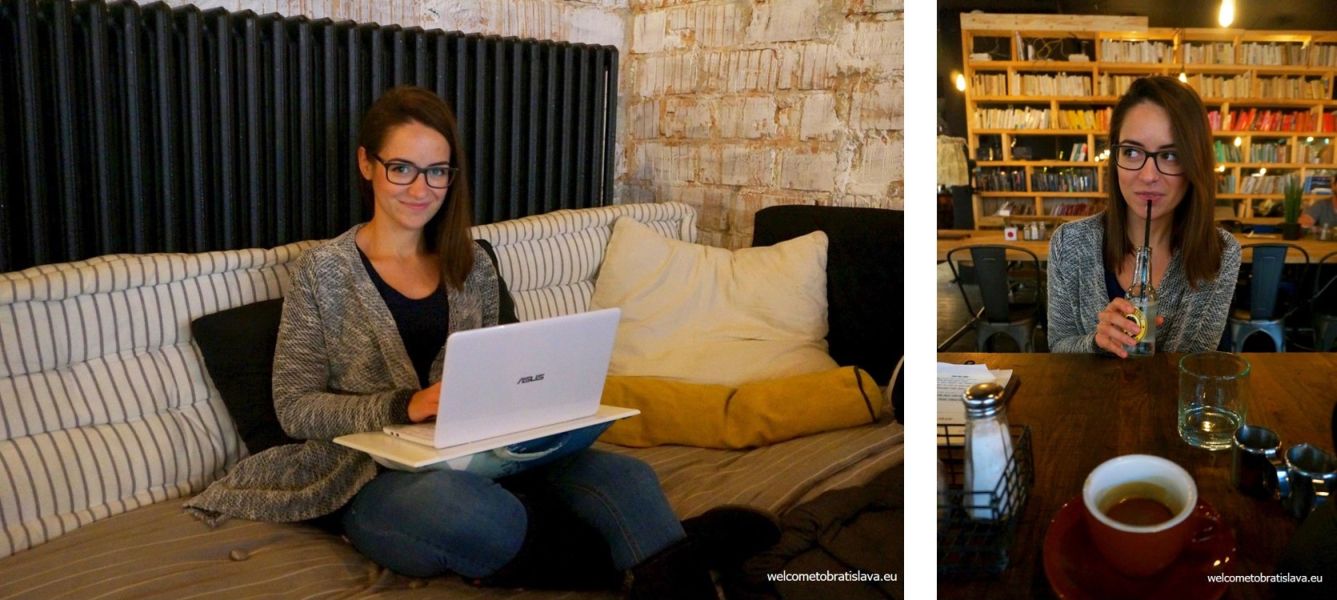 TELL US ABOUT POPONO. HOW DID IT START AND WHAT IT ACTUALLY IS?
Popono is my own brand of laptop pads which I started last November and have devoted every moment to it since then. The idea of my own business had occupied my head for some time however once Vaco, whom I met in the Connect Coworking space, kicked me in the right direction, I started turning it into reality. After quitting my full time job, I joined the team in Connect for a while and refused to move from there ever since :D This is how I became part of a different world of startups. I work mostly from home and this is a great way of how to remain social and not isolated alone at home, meet other freelancers and exchange business ideas. I have grown fond of Connect because of its amazing industrial premises and the vibrant atmosphere. It is one of my top places and when I do not create new Popono pads, I go there to work or talk with friends. Who has not been there yet, those 87 steps to walk up to the premises are definitely worth it :) (editor's note: Connect Coworking changed its premises since then)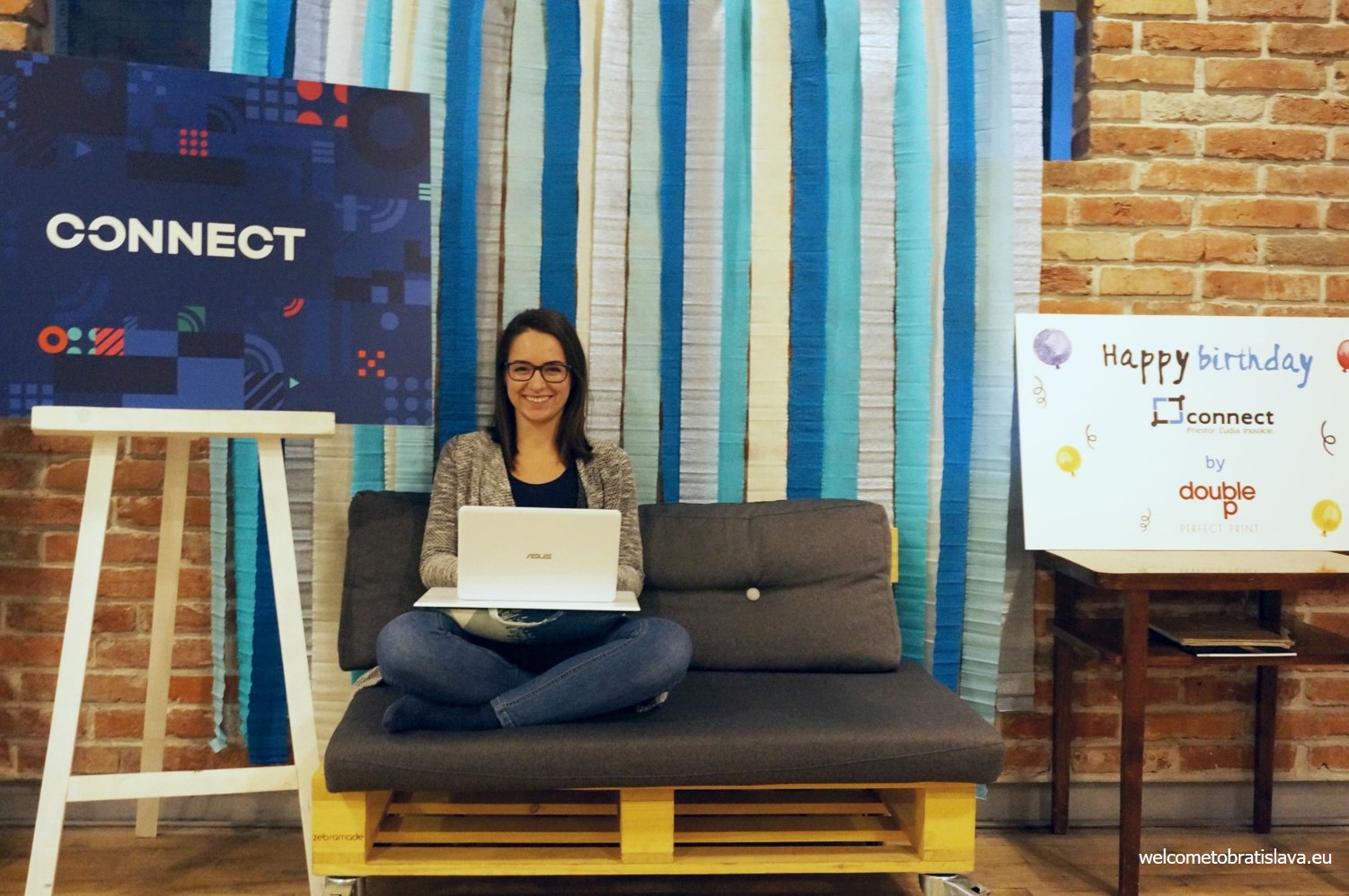 WHAT RECOMMENDATION WOULD YOU GIVE TO TOURISTS VISITING BRATISLAVA?
My most favorite take-away – Orbis Street Food – is strategically situated across the street from Urban House and I can only recommend it to all the Bratislava visitors. It was love at first bite and I have been a regular for almost a year now. Be it winter or summer, I never resist a bite from there. I especially like that even though it is street food, it has extraordinarily high quality and tastes delicious. You have to try their authentic Belgian fries!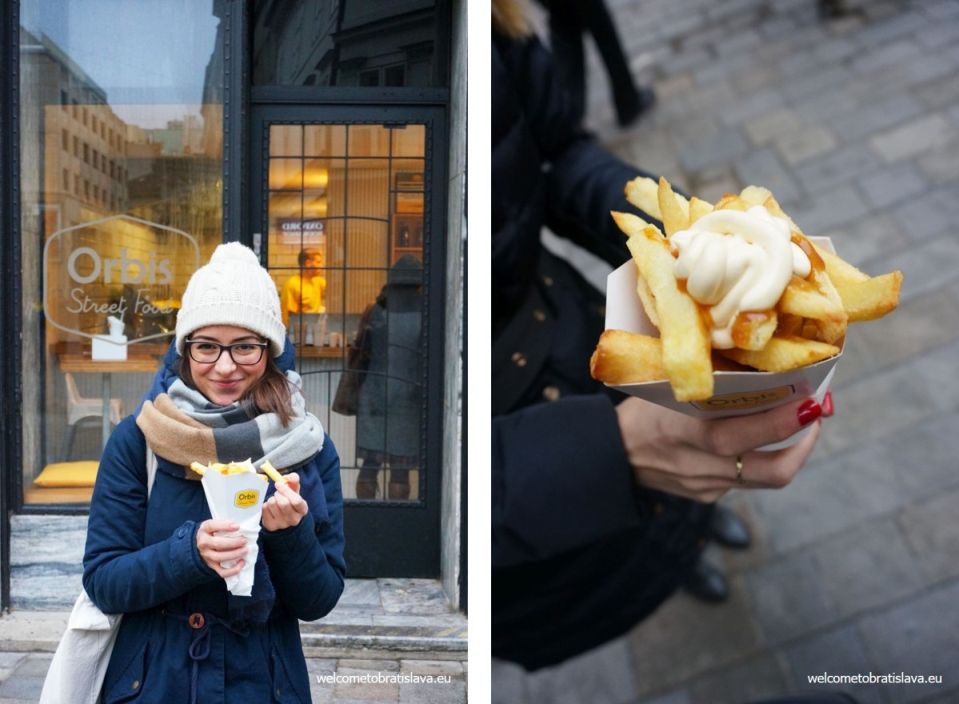 You can find more info about Sandra Conortova's Slovak handmade Popono pads here.
Authors: Maria Kecsoova, Zuzana Mytna