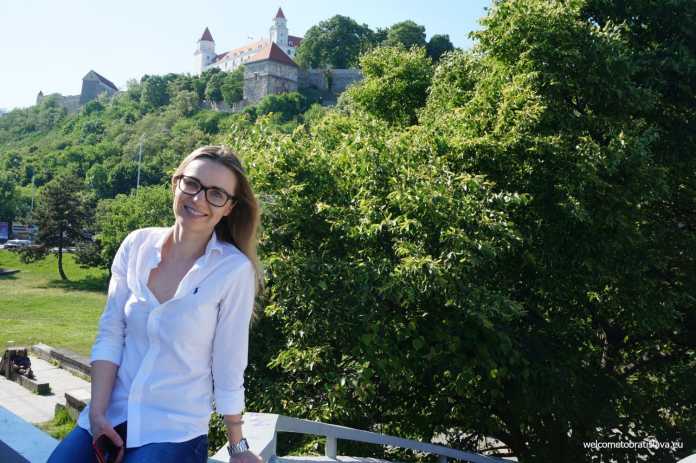 Sona Stikarova is a young lady who works as a consultant, runs a project focused on women and their success, works on a new mobile application for Bratislava people and still finds time to do squash, yoga and cycling. Meet our next Human of Bratislava :)

WHAT IS YOUR BRATISLAVA STORY?
Being honest, my Bratislava story started only 2 years ago after my university studies and spending some time abroad. However I came to the city a decade earlier. My decision to settle down here was influenced by 3 main reasons: finding a good job, having great friends here and spending my time meaningfully by participating in two initiatives. One was helping to set up the ImpactHUB in its very beginning. The second and current one is building a mobile application for events – now called Eventland.
WHAT DO YOU DO HERE?

A lot of things :) I like to spend my time meaningfully. So besides working as a consultant in a rather small but successful Slovak company, I also run a project called Women 21 (Ženy 21) with a friend of mine. We organize events with successful women on various topics from business, the third sector or public life. And my passion for creativity, creating and technology is fulfilled in building a mobile application for events – Eventland. This should have a great potential as the only source of all events (also available in English!) in the city. Starting in Bratislava, Prague and Vienna, we would like their citizens, expats and visitors to have a full access to everything that is going on in a user – friendly and effective way. Having lived abroad, in a country where I didn't speak the language, and having known no one, it was difficult to get such information. Since the events are also in English, I believe that especially English speaking people may find this useful.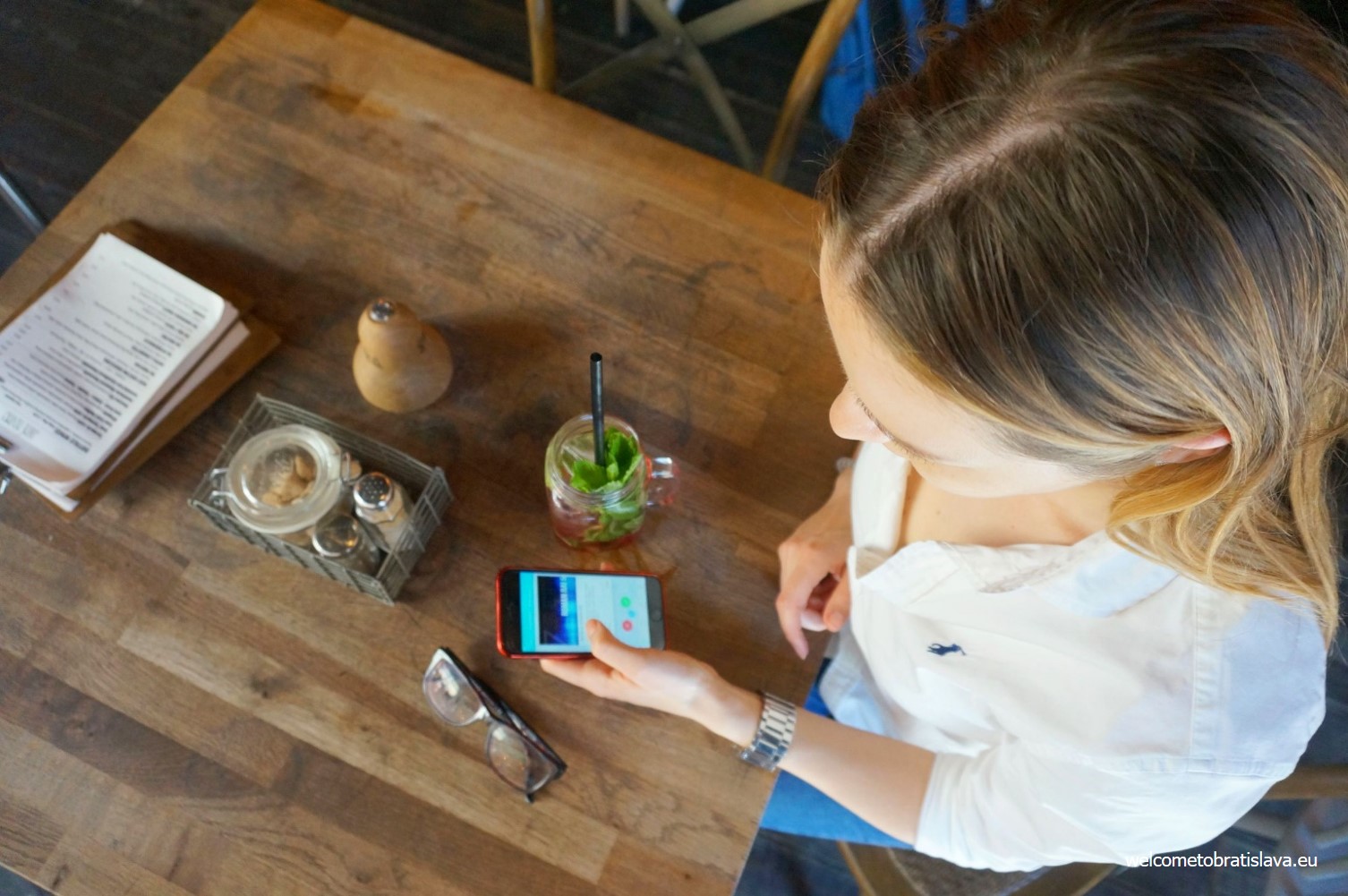 WHAT DO YOU LIKE TO DO IN YOUR FREE TIME?
I dedicate all my time to my activities. But when I find some, I am really into squash, yoga and cycling in the summer. I also travel a lot – in my personal life but also due to my work – which I really don't mind :) Or when I am about to do something fancy, I open the app and choose some of the performances – I really recommend the newly open Red Cat Cabaret on Obchodna Street.
WHERE IN BRATISLAVA DO YOU LIKE TO HANG OUT?
Definitely in the old town. Small cafes with terraces are just charming. I used to spend all Saturday mornings at the Old Market Hall with friends, having brunch and coffee. In summer, the Danube coast is wonderful. Especially the side across the La Franconi bridge with small benches and a wonderful view on the old town.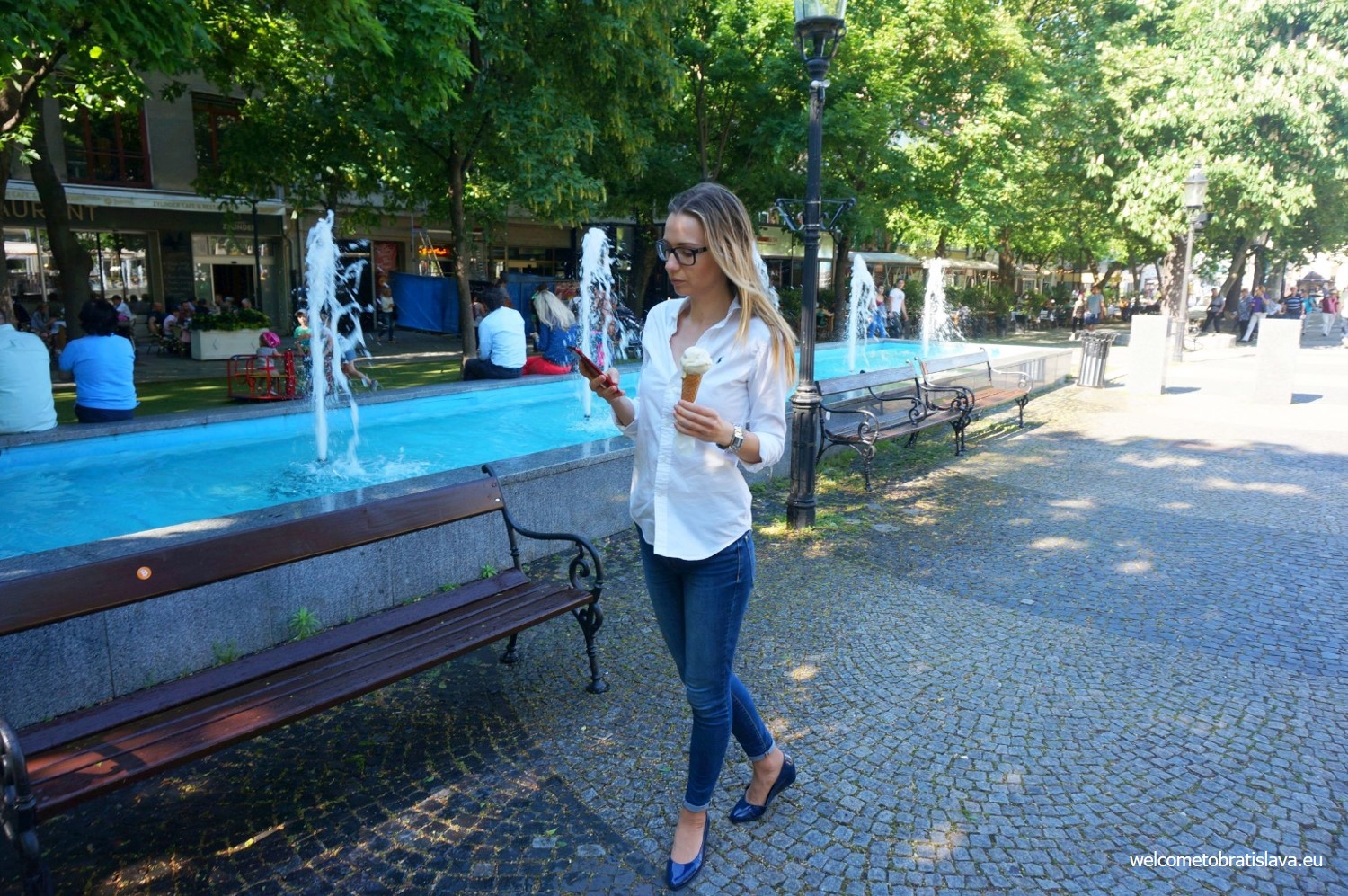 YOUR FAVORITE EAT-OUT PLACE?
There are plenty of good eat-out places in Bratislava. The recently opened cafe "Pán Králiček" close to the bus station with really good coffee is my favorite place when going home from work. I never miss an opportunity to eat at Soho on Laurinska Street or Orbis Street Food, famous for its French fries. And the best burger so far I have found is in Regal Burger.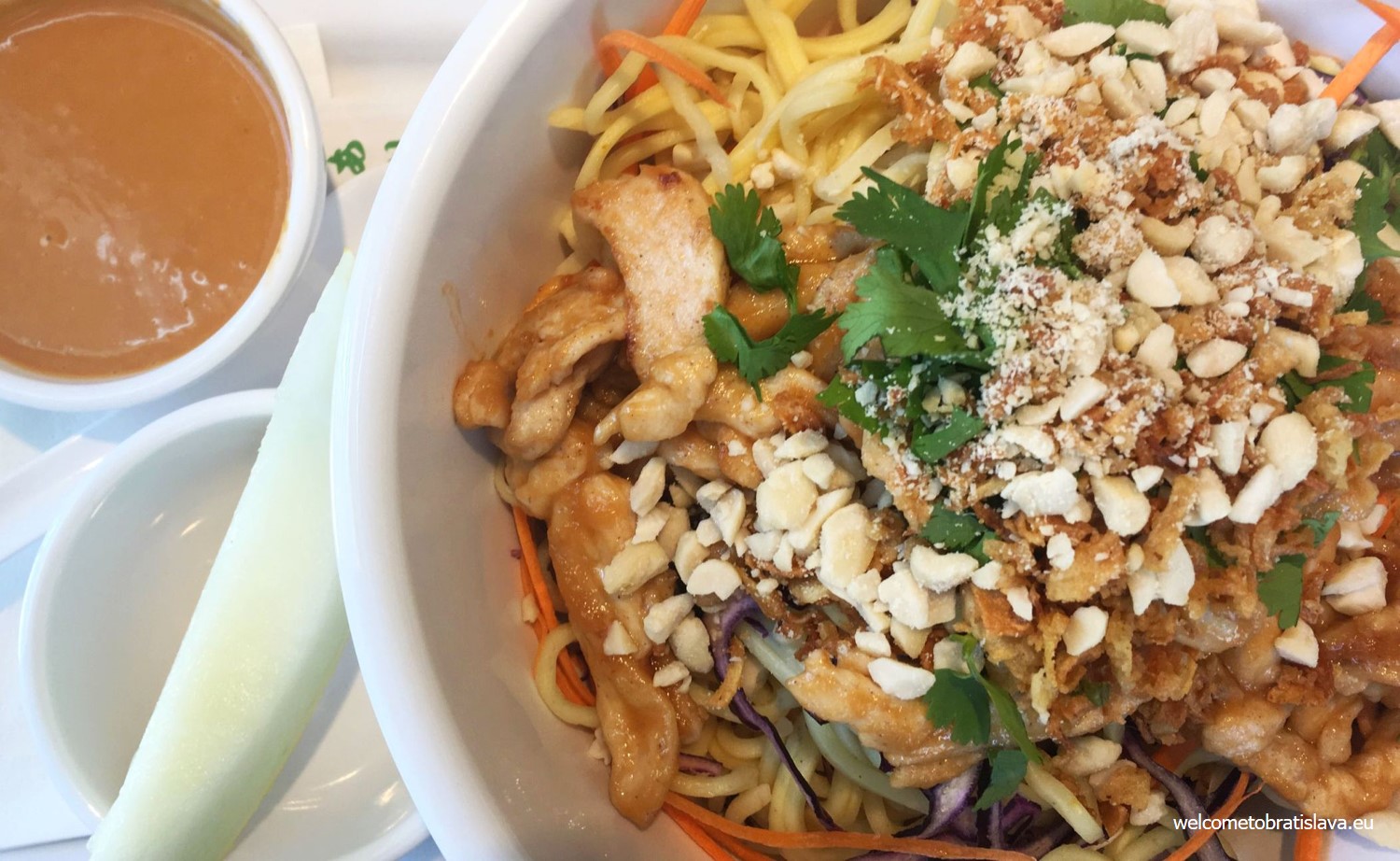 WHAT WOULD YOU MISS ABOUT BRATISLAVA IF YOU LEFT THIS CITY?

I really like the feeling that although you are in the capital, it is still a small city. Everything is reachable by foot in comparison to other capitals. The old town, though small, but still charming, and full of good food and cozy restaurants.
WHAT RECOMMENDATION WOULD YOU GIVE TO TOURISTS VISITING BRATISLAVA?
If you are new in the city, or you just stop by for a day or two, I would definitely recommend to download Eventland where you can find (almost) all events happening around you :)
Author: Maria Kecsoova