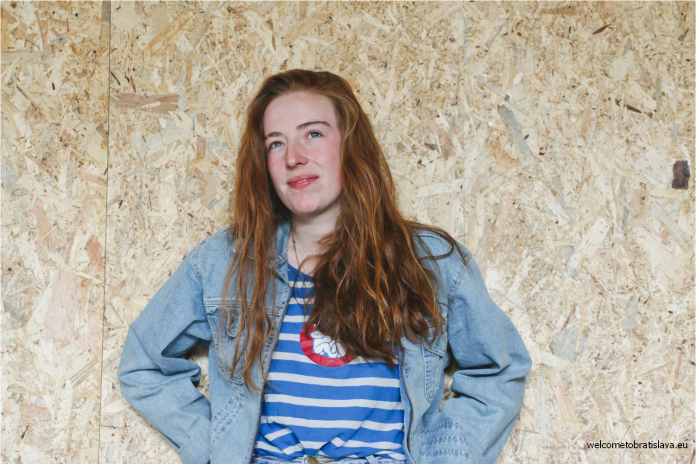 Meet Suzanne, a 22 years old talented Belgian young lady, who fell in love with Slovakia during her first visit at Pohoda Festival in 2016, and decided to start a new chapter in her life by leaving Belgium and moving to Bratislava. For Suzanne, Bratislava is her other home, where she has been living for about 2 years now, and not only the festival, but also the people, culture and beautiful nature, are the reason why Suzanne decided for Slovakia to be her second home. She simply loves the world of music and art. At the moment, she is working for this biggest music festival as an International PR Manager.
WHAT IS YOUR BRATISLAVA STORY?
Well, my first time in Bratislava was when I visited Pohoda Festival in 2016 and I had one extra day before flying back to Belgium. I remember we were strolling around in the Old Town when we decided to take a boat to Devin Castle. It started raining heavily and it took a bit longer than we planned, so we almost missed our flight back. But it was worthy of the effort!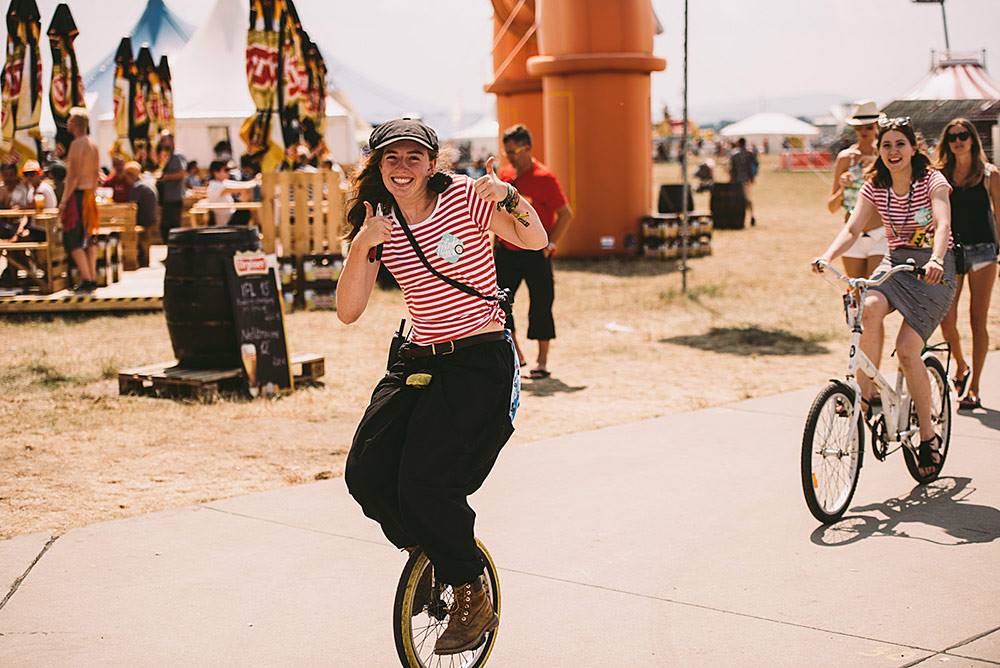 HOW DID YOU GET TO BE INVOLVED IN THE MUSIC INDUSTRY IN THE FIRST PLACE?
The way everyone does in some way, I guess – chilling in the garage which served as  a rehearsal studio of my that-time-boyfriend Pieter and his band Flash_Back. They organised a come-back concert in a local youth house in my home town, and I was helping them out a little bit. It was a one time little event, but for me, it was a key moment. Since being a toddler, I attended music school and tried to learn to play violin, guitar and even singing. But I figured out that the path of a musician wasn't for me, so I started focusing more and more on the organising part. Later, when I had to choose a study field, event management was a logical first choice. From there, everything went fast – an Erasmus experience in Finland, attending Pohoda in summer, my bachelor thesis with the internship at Pohoda, and now it's my full-time job.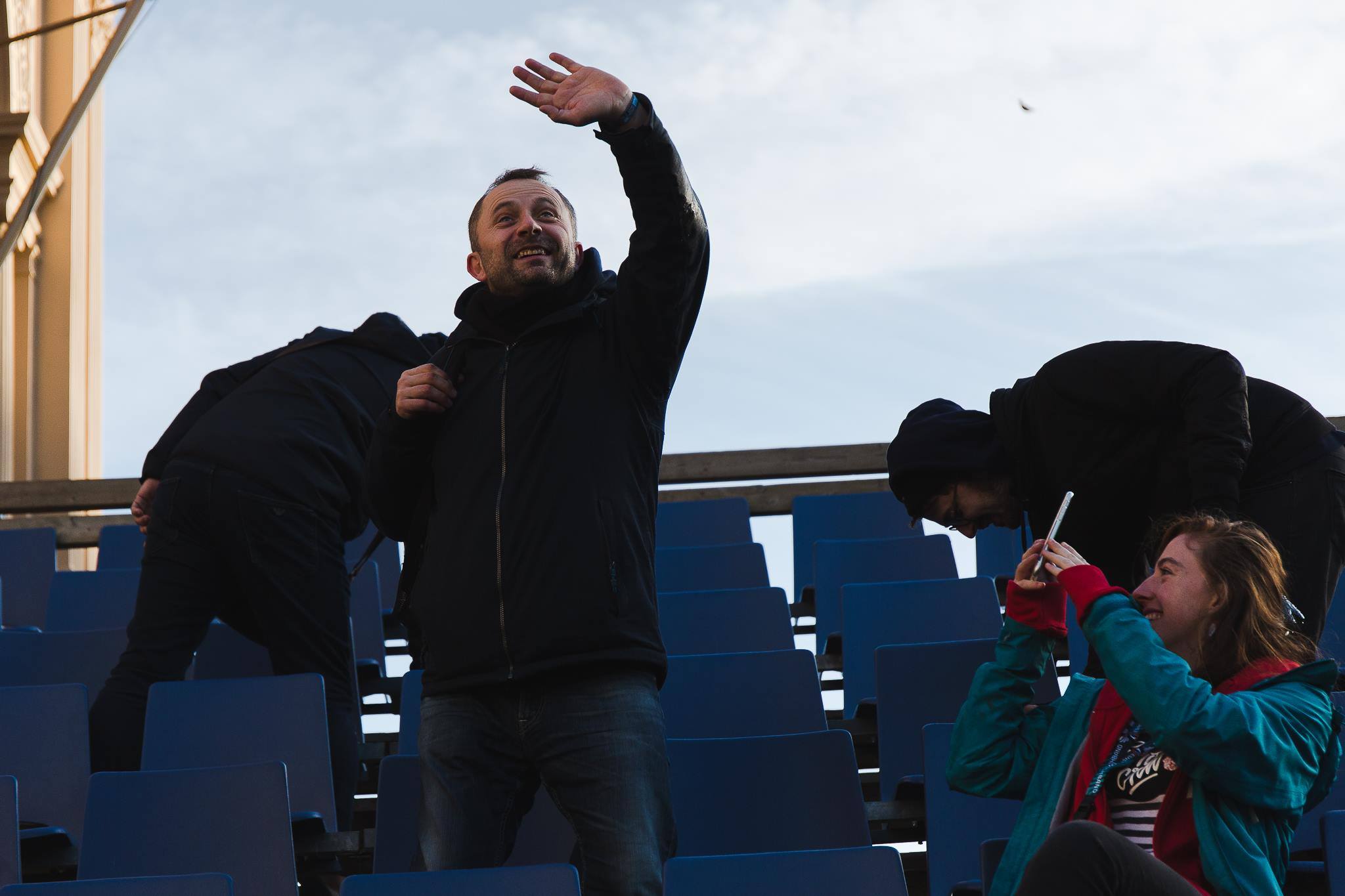 HOW DOES IT FEEL TO BE THE YOUNGEST CREW MEMBER OF THE BIGGEST MUSIC FESTIVAL IN SLOVAKIA?
Inspiring; I think that's a good word to describe it. I'm learning a lot all the time. Not only about "how to organise Pohoda Festival" but also about life, or more specific about: how to go along with people, how to listen and how to tell stories. Sometimes, I forget that I'm missing 10 or more years of experience that my colleagues have. Maybe because sometimes everyone in the office likes to act more like a 22-years-old from time to time, by playing table football during a break or with Nerf Guns or dancing around the tables at 16:00 (that sounds maybe more like 18-years-olds, I don't know.) Michal Sladek, the Production Manager, told me last month: "You know, Suzanne, I think you know very well how to do parts of the production, but you really need to learn to set a step back sometimes and let others do part of the work. But this is something you still need to learn, you are still young." So, I'm curious where I'll be in 10 years, I have this not-so-secret dream to become a part of the production once, instead of PR, though I would miss working closely with Tono (PR Manager).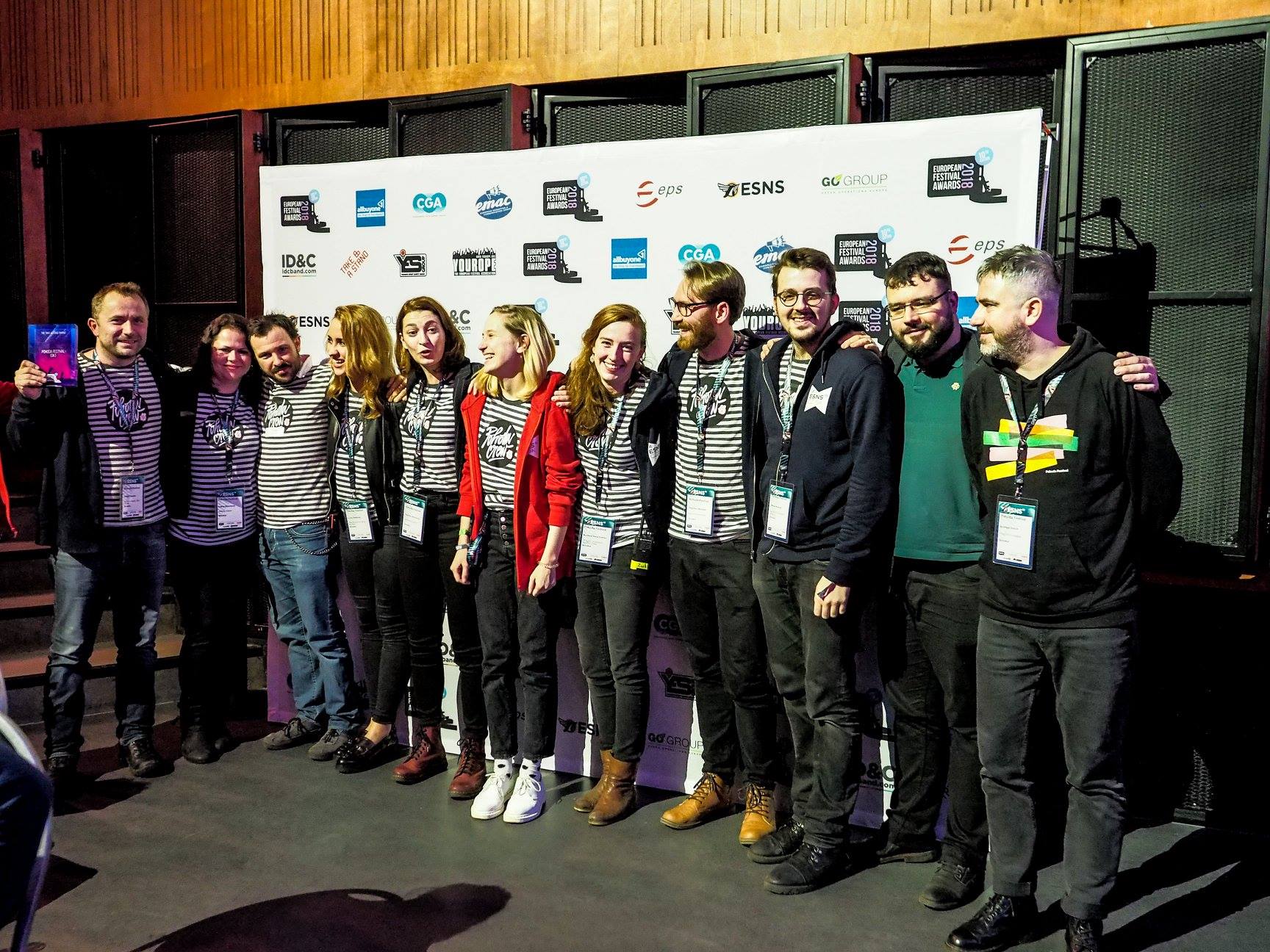 DESPITE BEING A PART OF POHODA TEAM, YOU HAVE MANY OTHER ACTIVITIES IN BRATISLAVA. TELL US MORE ABOUT THEM.
At the moment, I'm fully focusing on Pohoda but also taking some time for myself and for meeting my friends. I also enjoy attending the open trainings of Cirkuskus in STRET Klub. Working for Pohoda takes a lot of energy. When I arrived in Bratislava, I had somewhat more time and was helping the great band Gonsofus with the bookings of their tour in BE/NL (really worth to check them out, they were working on some new materials last year & will play from time to time in Bratislava.) During the summer and last year, I did from time to time other small jobs as an Artist Guide or as a Stage Manager at other festivals, like for example the showcase festival Sharpe in Nova Cvernovka (the best place to discover upcoming talents or to get in touch with key people of the music industry), Žižkovská Noc (Prague) & Grape Festival.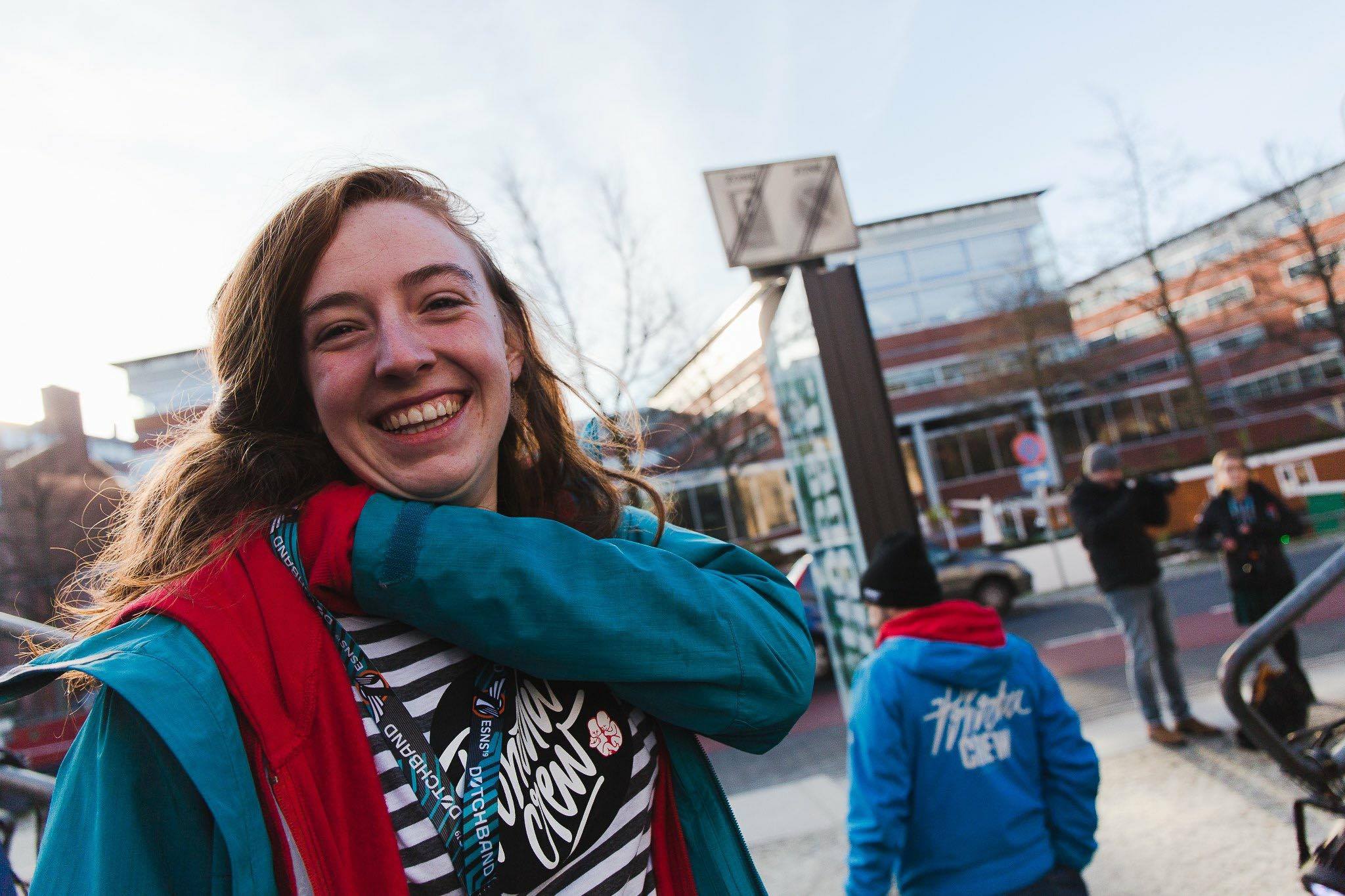 WHAT DO YOU THINK ABOUT BRATISLAVA AS A CITY FOR YOUNG PEOPLE AND FOREIGNERS?
Bratislava is, based on my personal experience, a really welcoming city. It's the capital but it's not too big, so getting lost in Bratislava won't happen too fast (for foreigners). I'm living a bit in the bubble of the music community in Bratislava, which means that if you want to go out in the evening, you know that you'll always meet friends in the music clubs across the city like FUGA, Nova Cvernovka, Bukowski Bar or Sundeck in summer. The best about Bratislava is that nature is never far away. I don't do it often enough, but I really enjoy going for a hike in mountains around Bratislava. For foreigners, it is the best city to be in Slovakia, as most of the people speak English or German here.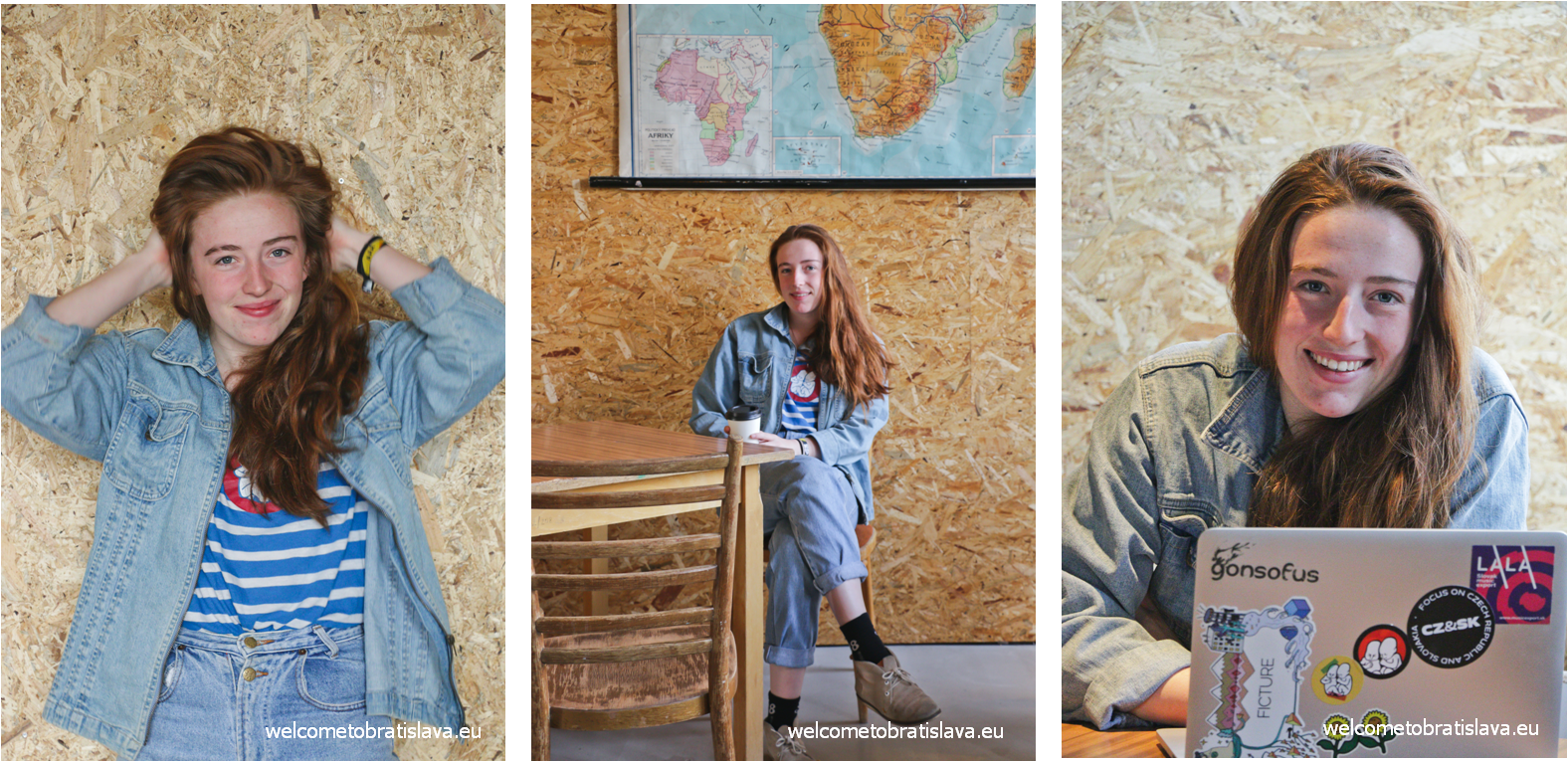 DO YOU FIND IT EASY TO INTERACT WITH THE LOCALS IN BRATISLAVA AS A FOREIGNER?
Yes, I have the feeling that everyone is really open and curious about why I'm in Slovakia. Knowing now a little bit more of basic sentences in Slovak, I really enjoy taking a taxi and doing small talk with a driver. Everyone really appreciates when I try to speak Slovak. Finding locals of my ages is a harder task for me, but maybe I didn't find any good student pubs yet, all tips welcome :)
WHAT ARE YOUR NEXT PLANS, ARE YOU PLANNING ON STAYING IN BRATISLAVA?
That's the most asked question that I get. I'll have to leave you without a solid answer. I have a feeling that I'm not done here yet. There is still too much to learn and too much to do here. I would really miss everyone in Bratislava if I left now – Pohoda is more than just a job.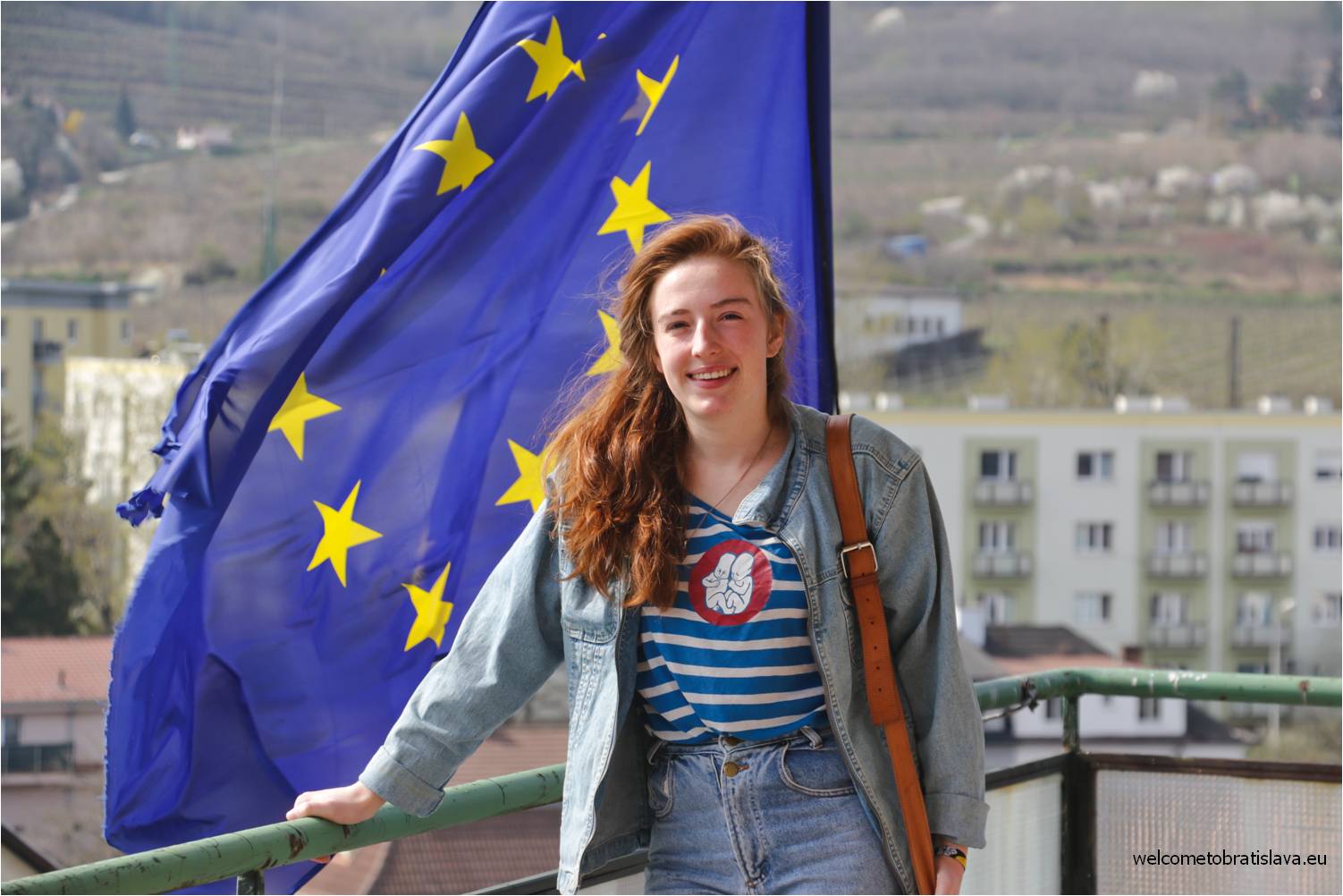 TOP 3 THINGS ABOUT BRATISLAVA?
Discovering bands in FUGA.
Eating pancakes in Palacinka Lacinka.

Biking on my way to work next to the vineyards of Rača / Svätý Jur.
Author: Nikola Babjaková
Photo credits: Natalia Jankova, Suzanne's archive