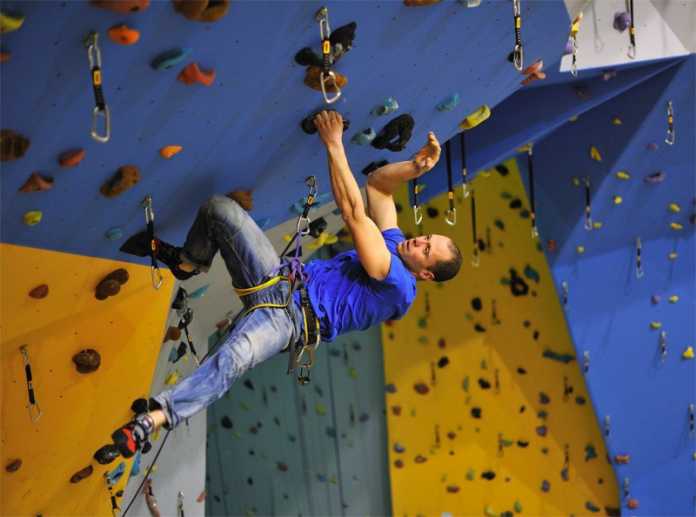 Now that the winter is in full swing, you might think there is not much to do in our capital. Especially in regards of weather and related leisure activities, most people tend to do couch potatoing. There are loads of things you can do which will not only help you get through these times but which you will also surely enjoy and probably go on doing once the winter is over! Get an inspiration from our list of indoor activities :)
ACTIVE LIFE
Indoor wall climbing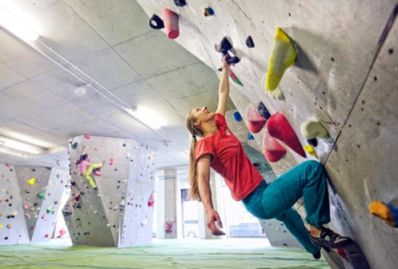 There are 2 places in Bratislava where you can try indoor wall climbing, K2 or Vertigo. At both places there is a rental service, climbing instructors to book, a shop, a cafe and children's playground. Whether you prefer rope climbing or bouldering, you will satisfy your needs for sure. One entrance or seasonal tickets available.
Go karting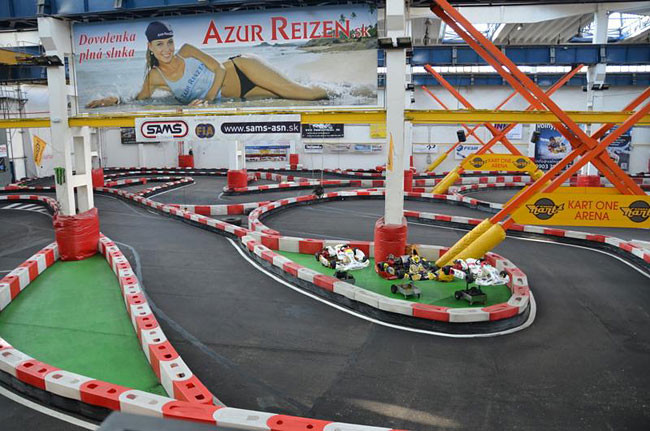 If you want to enjoy some more adrenaline, high-powered racing machines might be something to consider. Visit the Kart 1 Arena on Kopčianska Street in Petržalka neighborhood, or Max Slovakia on Vajnorská Street in Nové Mesto neighborhood. Do a solo go karting or race with your friends! Both arenas are open 7 days a week.
Laser tag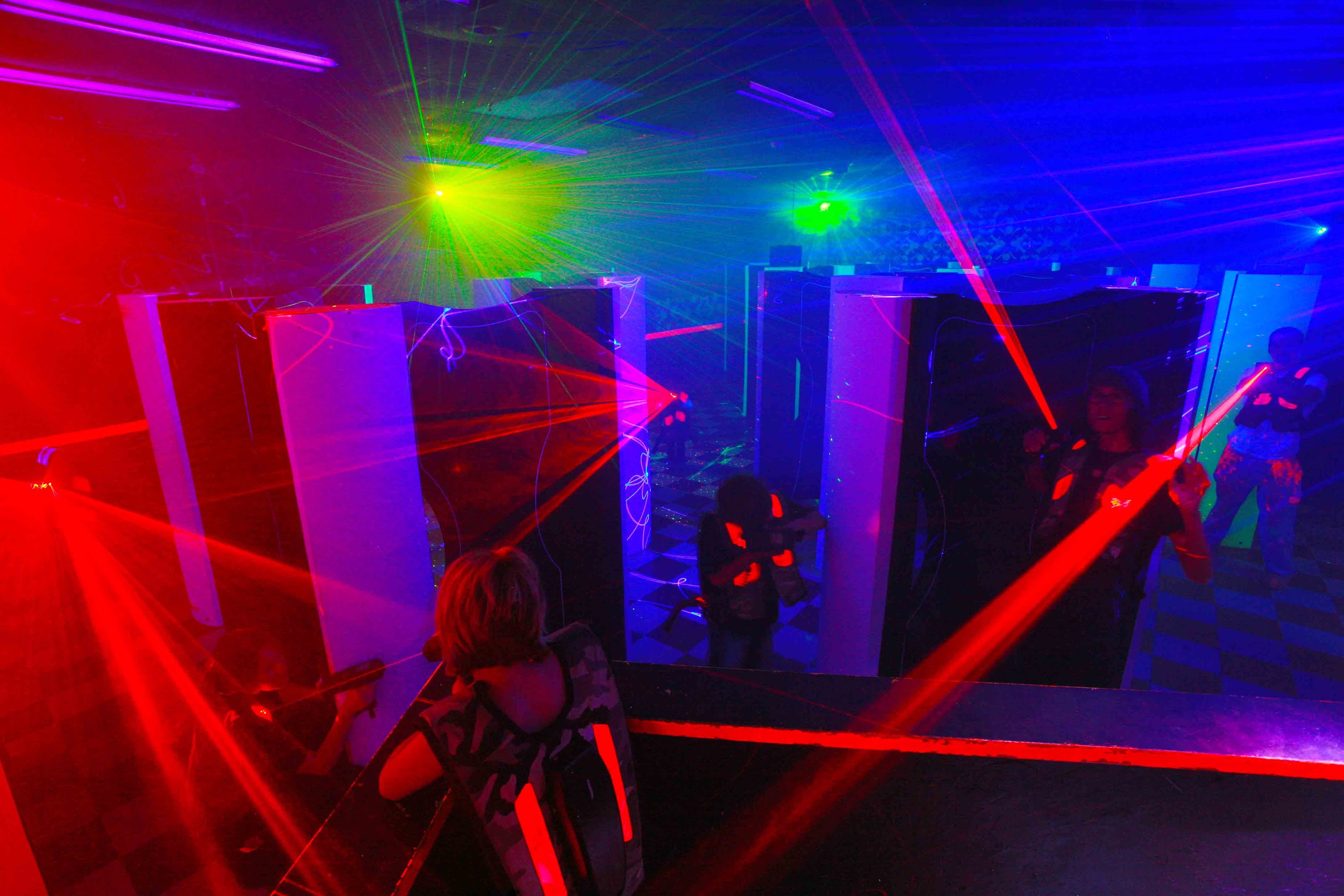 Do you yearn for adventure? Then try this adrenaline-pumping team game that resembles paintball or airsoft but does not hurt at all – you are playing with laser guns only! Visit Space World on Račianska Street, Laser Arena on Prešovská Street or Laser Wars on Kopčianska Street.
Escape rooms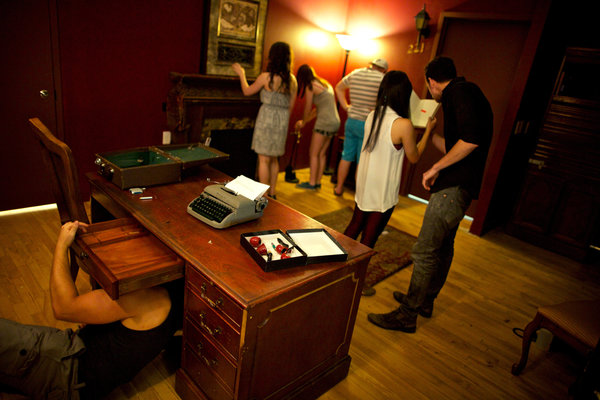 Imagine they lock you in a room or a house with your friends and you have limited time to get out. You have clues and coded messages left around that you have to find and decode, using only your logic and observation skills. This adventurous concept guarantees a lot of fun and competition! List of escape rooms in Bratislava.
Fun with virtual reality
Virtual Reality games are some of the coolest things to try – they represent a whole new world of entertainment for all ages! Fun competitions, virtual sightseeing, trying out adrenaline activities children might be afraid of in a real world, or saving the Earth from aliens or zombies – all this can be experienced with virtual reality as it allows you to have the full experience of the game. More info.
Visit a shooting club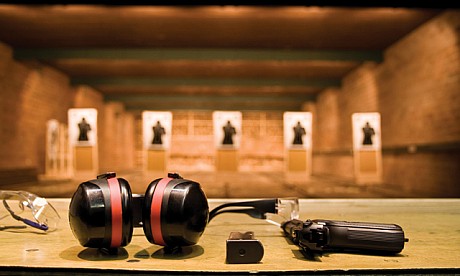 Do you like action games and would like to turn your life into a real counter strike experience for at least a while? Then visit the Bratislava Shooting Club! We did and it looked like this.
Start new sport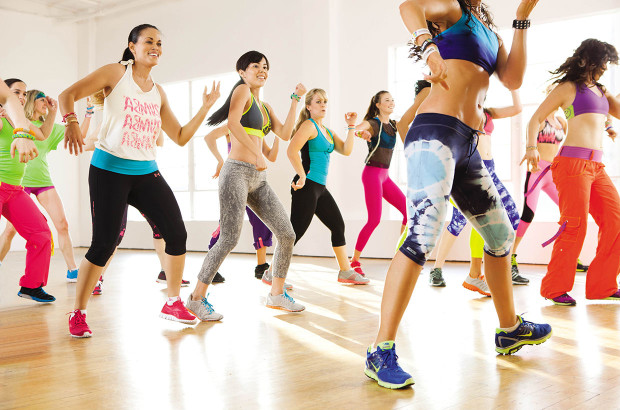 The most difficult thing to do when deciding to take on new sport is the actual point of starting it. Click on this webpage if you want to see the offering of sport events held in English, focusing on the expat community.
Shopping time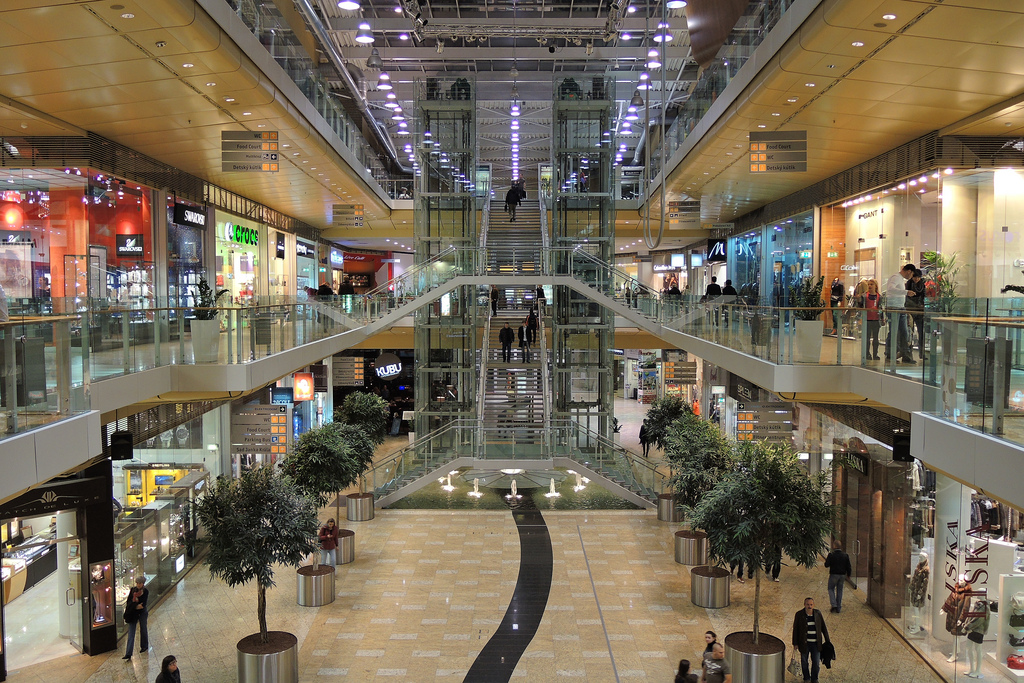 Have a look at the Bratislava shopping malls where you can spend hours and hours of time (and money) if you are a shopaholic :)
.
ENRICH YOUR SOUL
Visit a bookshop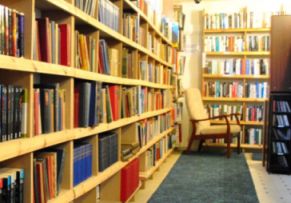 Whatever book you want to read, you're sure to find it in our capital's many bookshops, secondhand bookshops and book markets. You can spend hours in our most popular bookshops and have a unique browsing experience, getting lost among the many books or enjoying the reading in beautiful cafes. More info.
Start to meditate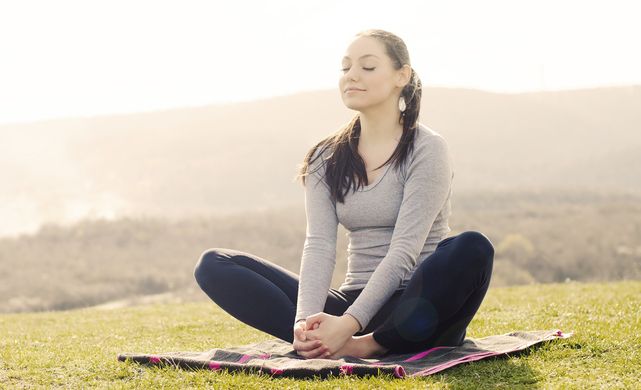 Meditation reflects your consciousness. Through it, you get the opportunity to look deep into yourself. Try Heartfulness and see how you can change yourself – for free! There are many workshops regularly held in Bratislava.
Enjoy some wellness time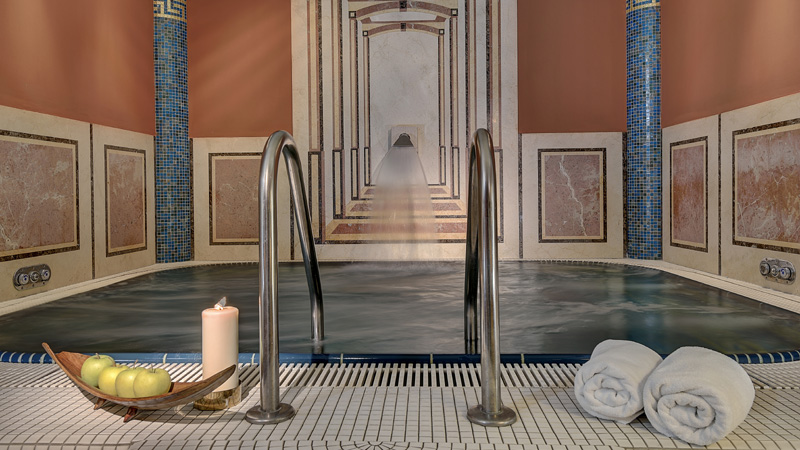 Pamper yourself in a nice hot bath or sauna, have a relaxing massage or a good swim with a view on the outdoor forest. All this is available in the spa of hotel Zochova chata with which we fell in love this winter. Situated just 30 km away from Bratislava, it's a great trip when combined with an outdoor walk in the nature. If you prefer something closer, one of the most known wellness spots is Zion Spa at 3 locations in Bratislava. For those who prefer intimacy, we recommend the Jasmin Spa in Marrol's Boutique Hotel, ideal for couples or a ladies' time out as it offers private spa for a maximum of 6 people.
CULTURAL ACTIVITIES
Go to a  cinema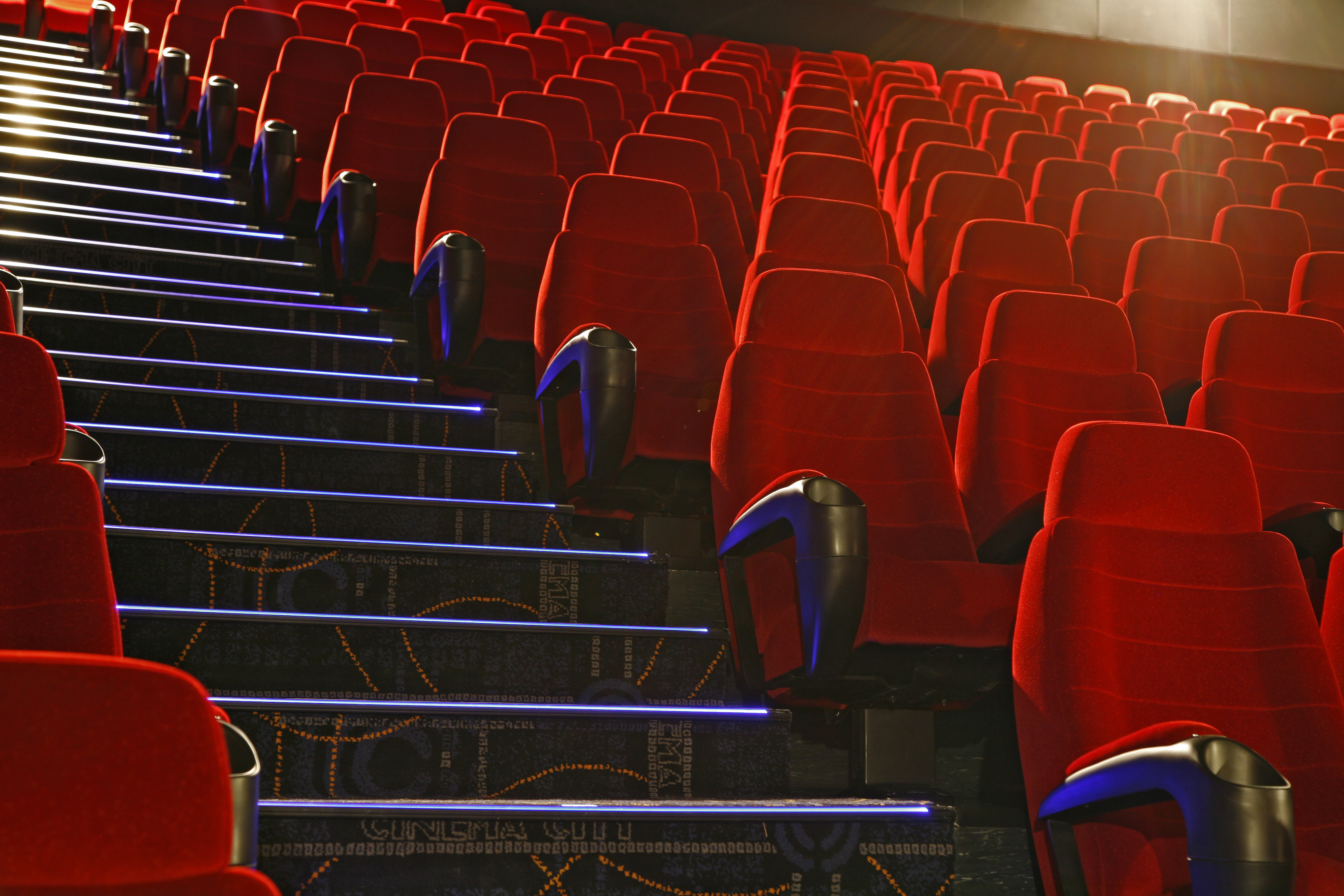 If you like to follow the latest movies, Cinema City which is located in most of our shopping malls would be your best pick. Go to Cinemax in the Bory Mall for an ultimate cinematic experience thanks to IMAX, D-BOX, 4K projection and the most advanced sound system in the world Dolby ATMOS. Do you prefer less mainstream cinemas? Then Kino Lumiere, Kino Film Europe or Kino Mladosť will be a better fit.
Go to a theater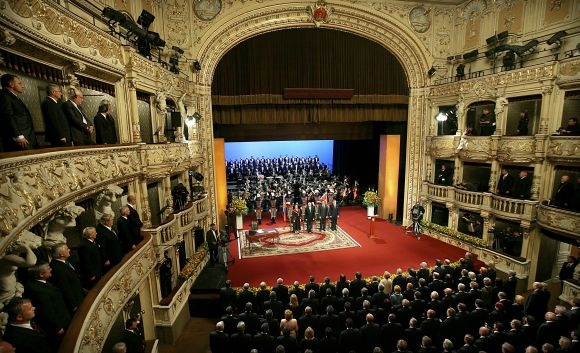 For the most beautiful premises definitely pay a visit to the historical building of our Slovak National Theater. Its newer building near the Eurovea shopping mall plays opera, ballet and drama performances, too. Other popular theaters include Divadlo Astorka, theater Nová Scéna, theater Divadlo Aréna or Gunagu. If you want to visit an English speaking theater, visit Bridgin'Drama.
Visit a gallery or a museum
In case you are into culture and like going to exhibitions, check the list of Bratislava's galleries or museums. Please remember that most of them are closed on Mondays.
.
IMPROVE YOUR SKILLS
Take a cooking class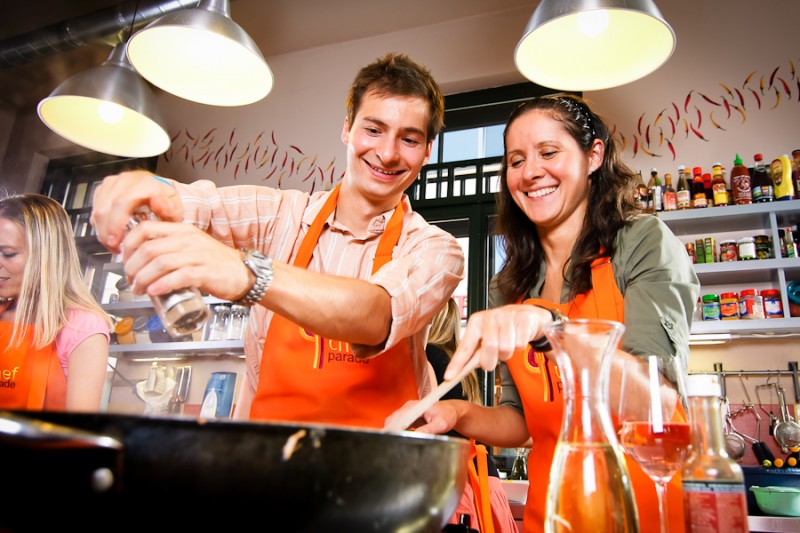 Whether you are perfect at cooking or just want to start, taking a cooking class is a lot of fun. You get to know new people, you get to experiment in somebody else's kitchen and you get to eat a lot! :D Probably the most popular cooking classes held also in English are by Chef Parade. Something we've found out recently is that Sasazu restaurant also offers a cooking course lead by its chef – in English. There is a cooking school in the VIVO mall as well but the courses are held in Slovak mostly. And, if you are a real gourmet, you can take a cooking class lead by professional chefs working in the best restaurants – more info here.
Start a dancing class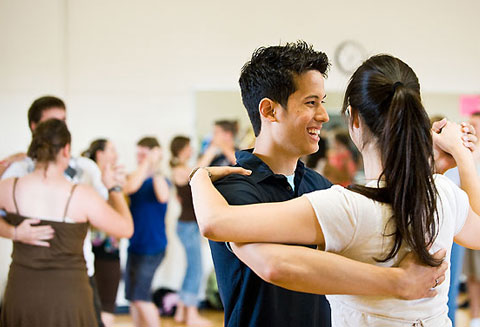 Always wanted to learn a new dance? Daily dancing classes are taught in the RiverPark Dance School. If you want to master salsa, bachata or kizomba, the place to go is La Bomba. Special folk, historical dance and balfolk classes for adults are available to join at Omnidance studio.
Learn a new language
Learn Slovak or any new language you've always admired and never found the time to! Check this overview of language schools, centers to take language certifications and international schools that provide studies in foreign languages.
Author: Maria Kecsoova.