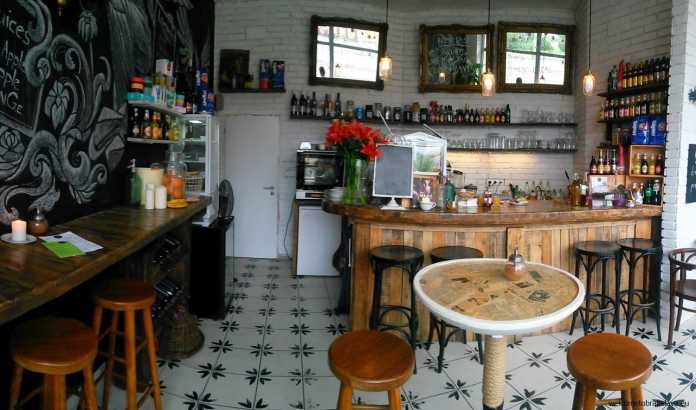 A small spot with big atmosphere. Lovely interior, welcoming service, great breakfast with home-baked croissants and amazing cakes. Stop at the Kava bar for a little Parisian charm with your half, or hide here with your friends for a chat. This place is just adorable – enjoy!
LOCATION
Kava bar is a 5 minutes walk from the Grassalkovich Palace or the UFO bridge. It is located near a tram line, so if you follow this line for example from the Obchodna street, you will also find it easily :) It is a perfect stop to make during your walk to or from the Castle, too.


THE INTERIOR
This small cafe is indeed adorable. Its original decor, tall wooden chairs, tables plastered with newsprint and fresh flowers on the main bar give it that Parisian artistic feeling which makes it so charming. No wonder people come and go and thus sometimes it is difficult to find a spare spot inside.
There are only a few tables but you still feel welcome and cosy due to the friendly and willing service.
WHAT TO HAVE IN THE KAVA BAR?
We like to come here early in the morning for breakfast or in the afternoon for a dessert. Kava bar has a breakfast menu and even though they don't offer a long list of meals, they can win you with their own home-baked croissants which are super soft! You can choose between the sweet or salty version (with jam, Nutella or ham & cheese). Apart from croissants, you can try yogurt with muesli and honey or a ham & cheese baguette. Each of the meals comes with a coffee (also with soy milk) of your choice and a glass of 100 % orange juice. It's just perfect to sit at the big glass window and watch the city wake up :)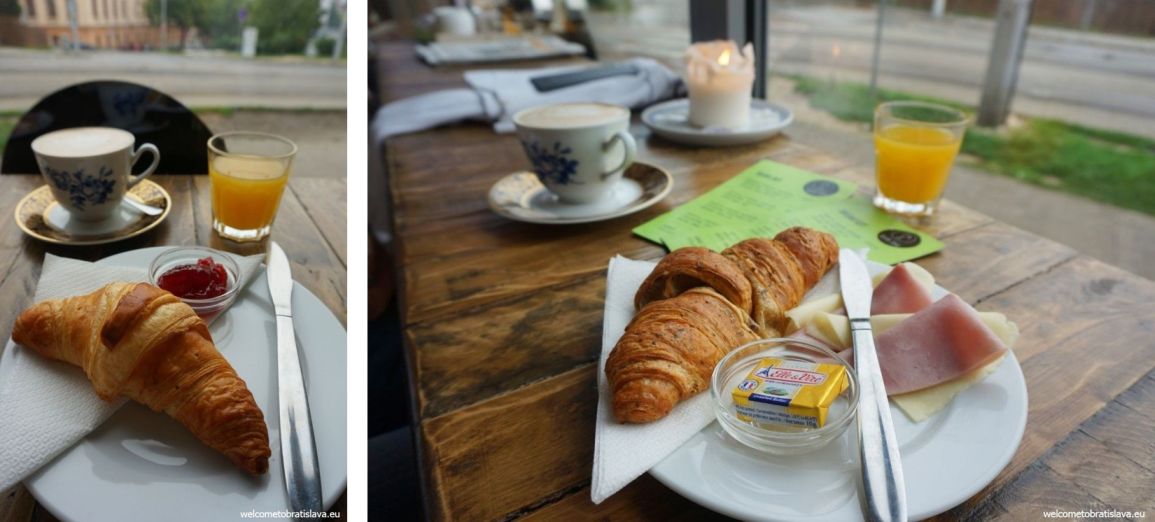 You can of course have a cake here as well. The cakes are not included on the menu though, as they are changed and vary each 2 days. Ask the staff for their current offer or have a look at the glass cabinet where they are exposed. We have to recommend the coconut raw cake which is absolute fabulous, one of the best raw cakes we have had in Bratislava.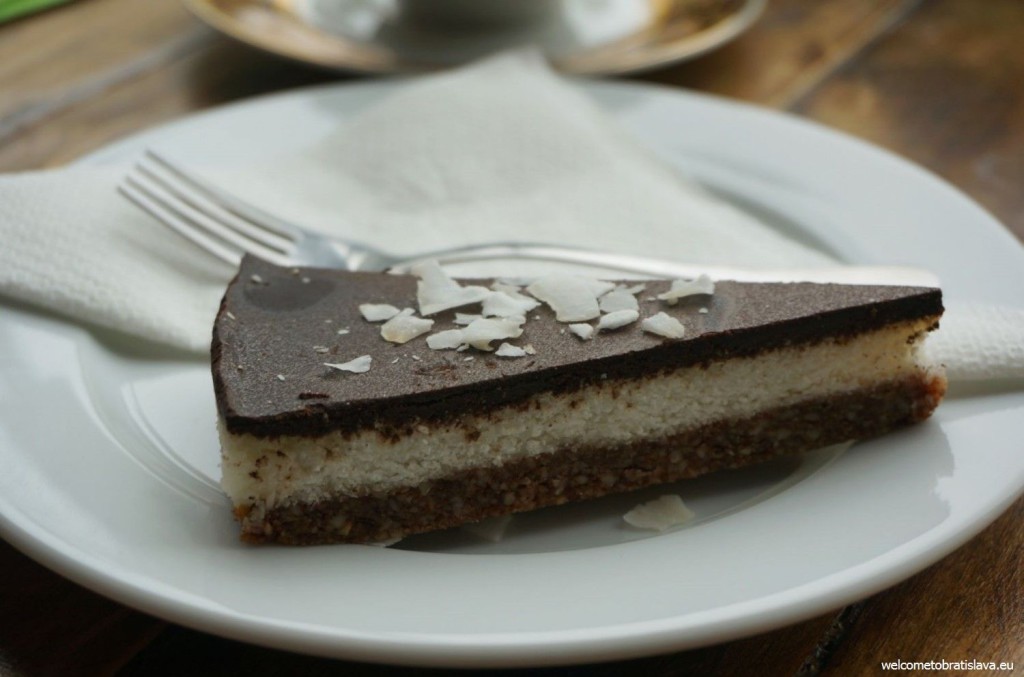 As we mentioned earlier, Kava bar does not offer a wide selection of meals. Apart from what we listed, you can also have a hummus with pita bread and olives. That's about it. It's not a lunch or dinner spot – come here in the morning or in the afternoon. Or to have a beer, tea or a glass of wine and chat with your friends. It is a great place to hide at. Whichever time you choose, you will surely like this cafe.
Author: Maria Kecsoova

OPEN HOURS: Check their FB page


ADDRESS: Skalná 1


CONNECT: Facebook


MAP LOCATION: