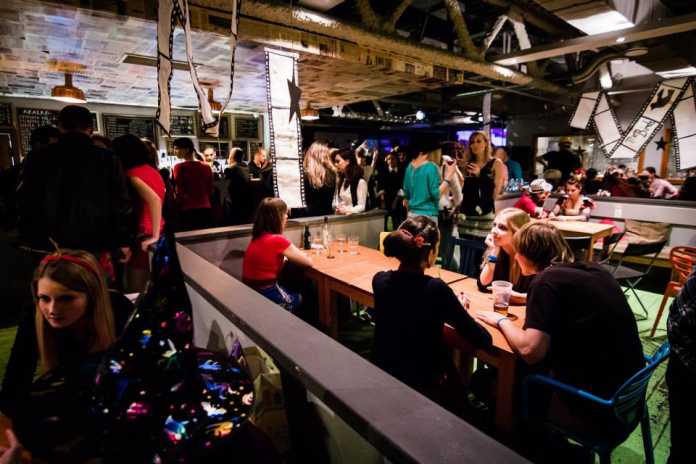 KC Dunaj is a venue which serves as a bar, a club as well as a place for various social events. Regular thematic parties, live shows, bazaars, literature, theater events – everybody can find their own thing here :)
LOCATION
KC Dunaj is located on the fourth floor of a former warehouse at the SNP square in Bratislava, where the Urban Space coffee house can be found. The entrance is from the Nedbalova Street though (you will need to go around that big building passing the Polish Institute).
WHAT IS KC DUNAJ LIKE?
First of all when inside, either take the stairs or the elevator and walk through a corridor until you get to the main room with the bar.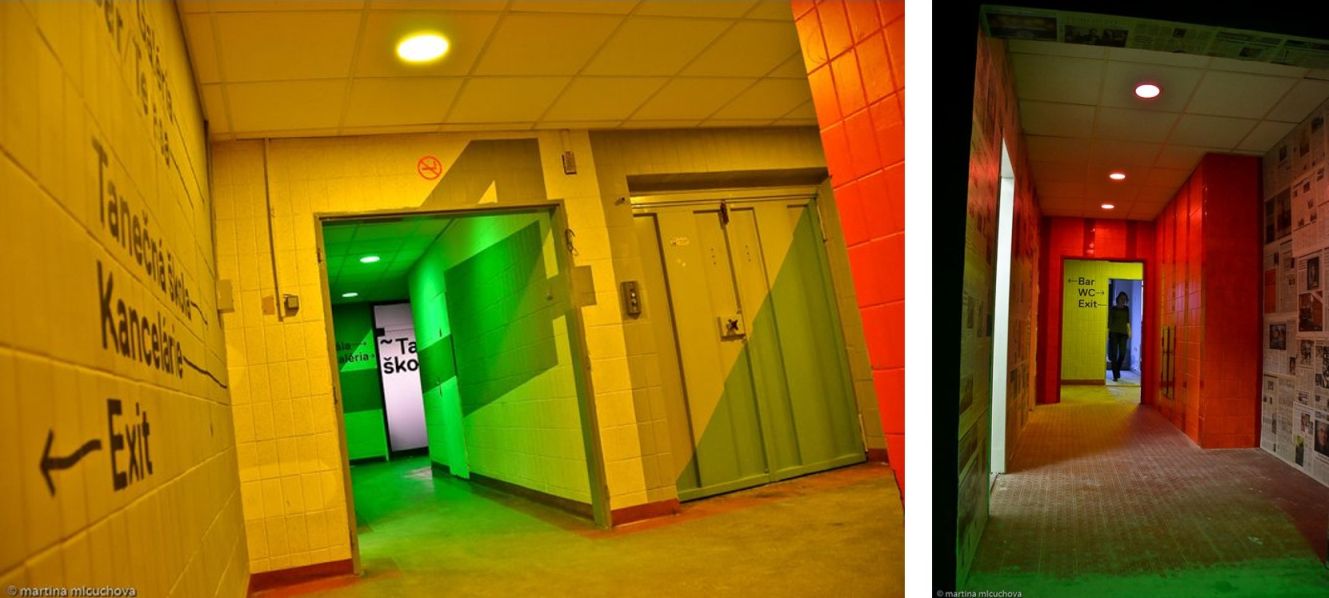 This room is quite big with a lot of tables, allowing many people to be gathered simultaneously. You will find people enjoying drinks or chatting here.
The concerts and parties are held in the back room with a dancing stage and a podium. When it comes to music, there are alternative genres from electro, indie, folk, gypsy and punk to even hip hop or dance. Very diverse, many options, everybody can choose their favorite thing.
One of the popular things about KC Dunaj is that apart from the diverse shows and concerts, it also holds regular thematic parties. That means that once in 2 months you can look forward to joining a retro and a swing party. You can also dance to the Balkan beats or enjoy the inspire party connected to issuing their regular Inspire magazine.
There is always a special program prepared during those thematic parties, such as a photo boot with a lot of requisites to take a picture with, different kinds of social games, refreshment etc. And the best part is that you get to come in a costume and don't need to feel weird about it – because everybody does that! In fact you would feel weird not wearing a costume :)
Another regular events held in KC Dunaj are various bazaars. The most popular is the retro bazaar or the vinyl bazaar. You can buy very cool and beautiful things there. Maybe your next stop to get that lovely souvenir you've been looking for? :)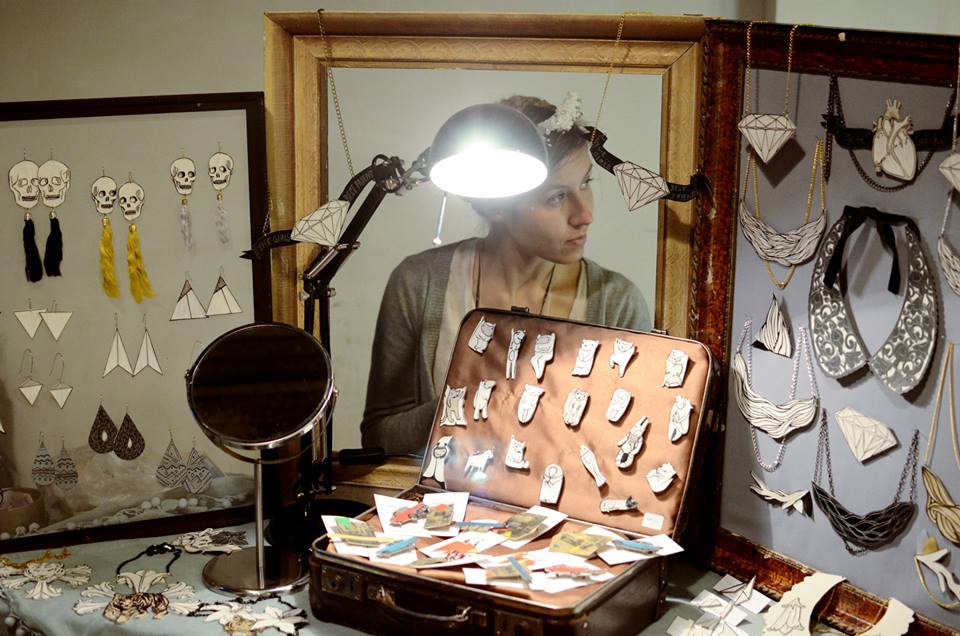 The main bar part has a summer terrace and a great view on the Old town. There is some good news for the beer fans as well: the bar offers special types of beer which you can not find anywhere else in Bratislava – beer from mostly small and medium-sized Slovak breweries.
One recommendation – come after you have eaten somewhere else, since they don't have a kitchen here. And also check their webpage due to coming – to make sure you don't miss one of their cool events :)
Author: Maria Kecsoova
NOTE: The photos used in this article come from the venue's official webpage and FB and we do not own any rights to them.

OPEN HOURS: MON-WED 12:00-00:00, THU-FRI 12:00-02:00, SAT 16:00-02:00, SUN 16:00-00:00


TICKETS: usually free admission, in case there is a concert/party, it depends (around 5-8 €)


ADDRESS: Nedbalova 3


CONNECT: Website, Facebook


MAP LOCATION: