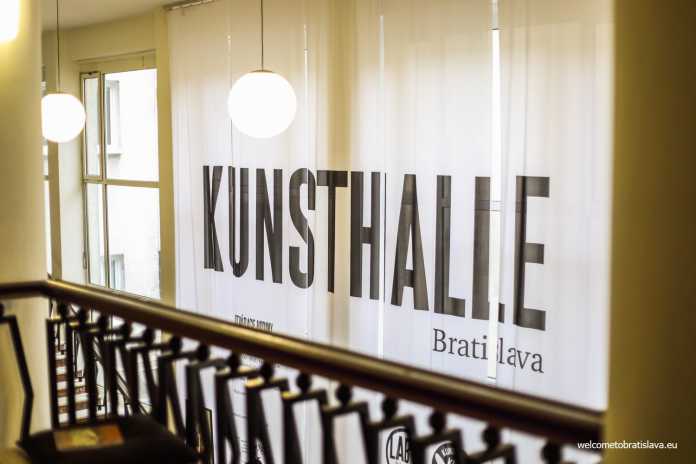 The old mixed with the new, Kunsthalle is a contemporary art gallery situated in a 1960's style building. This style compliments the exhibitions and creates a distinct gallery space. Although Kunsthalle means 'art gallery' in German, it is much more than its definition because of the programming, lectures, and interactive spaces that it has to offer.
LOCATION
Kunsthalle is located at the SNP Square, in the Old Town of Bratislava. It is easy to access for those exploring the city and is a great way to experience current artwork from Slovak, Czech, and other European artists. Kunsthalle's ground floor consists of a temporary gallery known as the LAB, which can be seen from the street through the gallery's large windows. Many of the exhibitions within this space are interactive for both children and adults. On Kunsthalle's first floor is the main temporary exhibition. The gallery is very large and has many twists and turns so visitors are never quite sure what they will see next. This allows for an element of curiosity as visitors explore different types of thought-provoking artwork. Both galleries change every few months so there is always a reason to go back.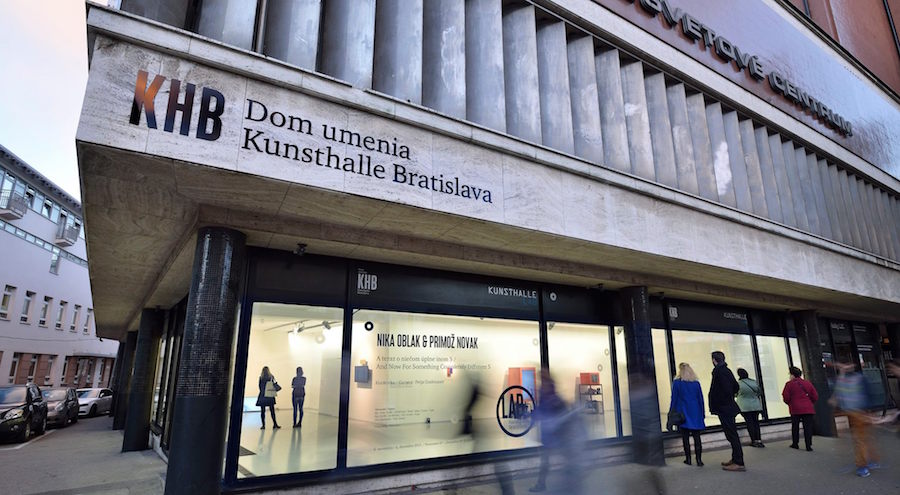 (source: kunsthallebratislava.sk)
EXHIBITIONS AT KUNSTHALLE
Kunsthalle has held exhibitions for new and exploratory art styles, such as Installation Art that is site-specific and Inverse Romanticism. All of Kunsthalle's exhibitions are unique and immersive. Visitors are captivated by the energy in Kunsthalle either because of the subject matter, the scale, or the surprise they feel from the artwork being displayed. Kunsthalle's galleries allow visitors to view art that is unlike anything they have ever seen. They are meant to be an experience.
HOW IT WORKS
Admission to Kunsthalle is free since it is a section of the Slovak National Gallery. Throughout the galleries are mediators who are happy to answer questions about the artwork. This is a new concept for many museums and Kunsthalle is truly setting a precedent for others in the country. Kunsthalle also offers school and adult tours that can be booked in advance. Tours are offered in Slovak, English, and German. This gallery also has scheduled lectures in Slovak and Czech either regarding the exhibitions themselves or art in general. Everyone is welcome to attend.
REASONS TO VISIT KUNSTHALLE
Kunsthalle is a perfect gallery to visit for those interested in current European artists, contemporary art, or a new experience. This gallery is one of the best places to see cutting-edge art in Bratislava. Since there are not many places like this in the city, it is a chance to do something different. Whether attending a lecture, a tour, or simply spending the afternoon in the galleries, visitors are sure to be entertained by the art installations. It is impossible to keep quiet about the exhibitions at Kunsthalle because of how intriguing they are so make sure to bring a friend or speak to a mediator while visiting!

OPEN HOURS: Check their website


 ADDRESS: Nám. SNP 12


 CONNECT: Website, Facebook


 MAP LOCATION:

Author: Kathryn Baurhenn
Photo credits: Ksenia Zhukova