You would probably find this great pub with an exclusive location beneath the castle surrounded by a number of other high quality pubs without our recommendation. It features an exquisite summer terrace with the perfect view of Bratislava's icons – St. Martin's Cathedral and the UFO bridge.  And this is just for starters… Le Šenk Craft Beer Café definitely belongs to our favourite beer places and there are several reasons why!
LOCATION
Le Šenk is located right next to the area locals call "The Bermuda Triangle." It is at the intersection of Židovská, which leads to the SNP Bridge (UFO Bridge), and the steep street Beblavého, which leads to the Bratislava castle. This area is full of many outstanding pubs and bars, many of which have been here for ages. Le Šenk, however, is one of the newer spots, and making quite the name for itself.
INTERIOR
The first thing you will see as you enter is a dominant bar with eight pipes filled to the brim with the current draft beer options. Sounds promising, right?
The interior is stylish – even if you pick this place for a date, the dark rugged interior should work for you ;) Smokers will be delighted by a separate smoking room which leads to the summer terrace.
WHY IS LE ŠENK SPECIAL AND WHAT TO TRY?
The pipes offer draft beers like Kout, Stupavar, Brewdog, Raven, Hellstork, Jama, Lindeman, Padre Craft, Casa Brewery, and Tavoli Galaxis.  This is complemented by a great selection of bottled beers. You might not have heard of most of them, as these are not mainstream beers, and therein lies the charm. It would take too long to write all of them down and the list changes often, so it's best to check their Facebook for more details (see below for the link). Or even better – just go there and ask for a recommendation!
But the selection doesn't stop at beers – you will also find a solid wine selection on the menu, and as they call it, the lubricants – spirits, whisky and bourbon from various countries. Even pivovica (alcohol made out of beer) is available! After that you will forgive this place for being noisy and crowded. If you want to make sure to get a table, we recommend booking it in advance, especially on the weekends.
Don't worry about visiting Le Šenk if you are famished, too – the meal selection is varied and the food is quite good! The menu is nicely explained even in English, so no surprises will show up on your plate. But be forewarned that Sundays are an exception and only cold food is served.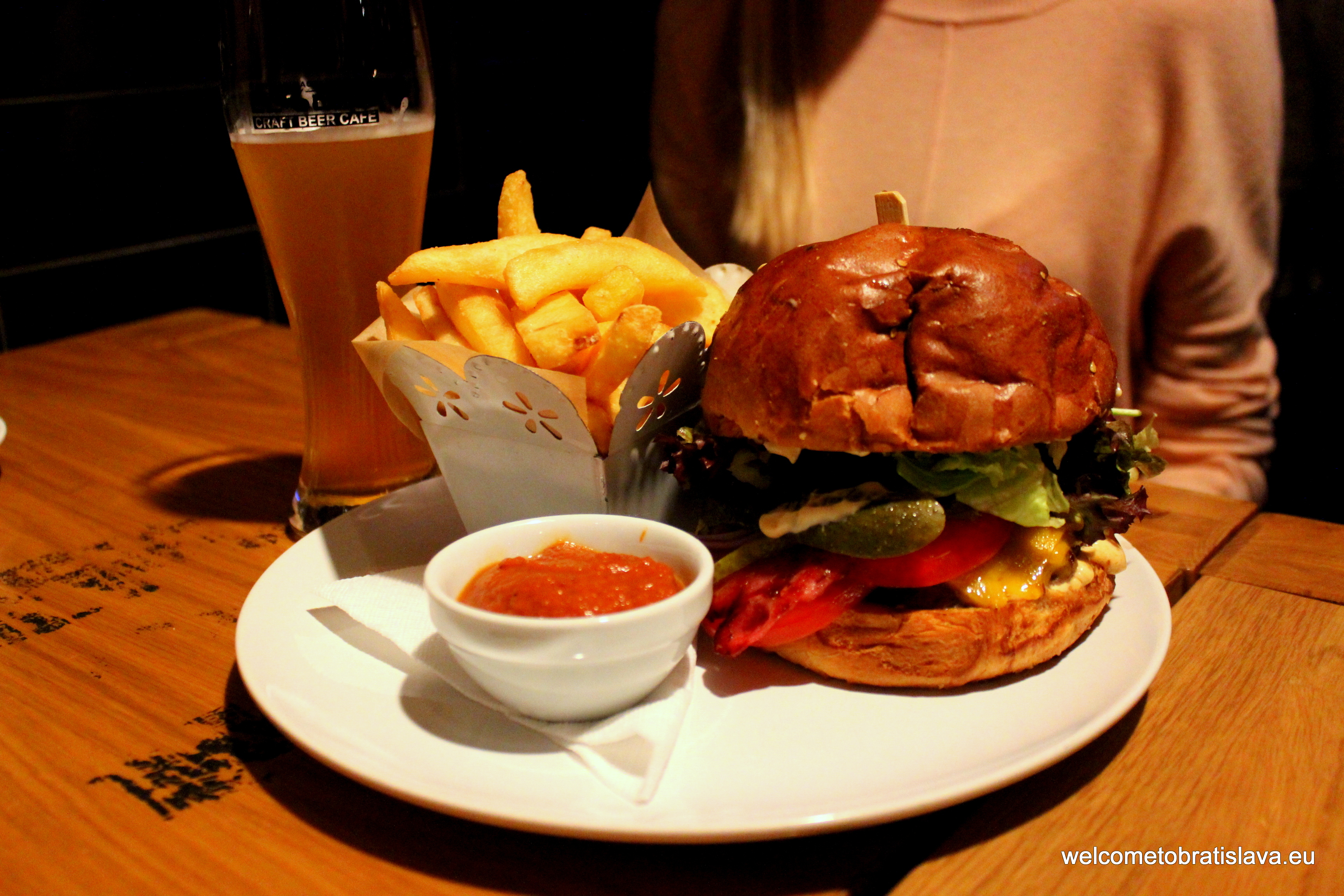 Big thanks to Evka, our External Beer Consultant!

 ADDRESS: Zámocké schody 2


 OPEN HOURS: Check the Facebook site


CONNECT: Facebook


 MAP LOCATION: