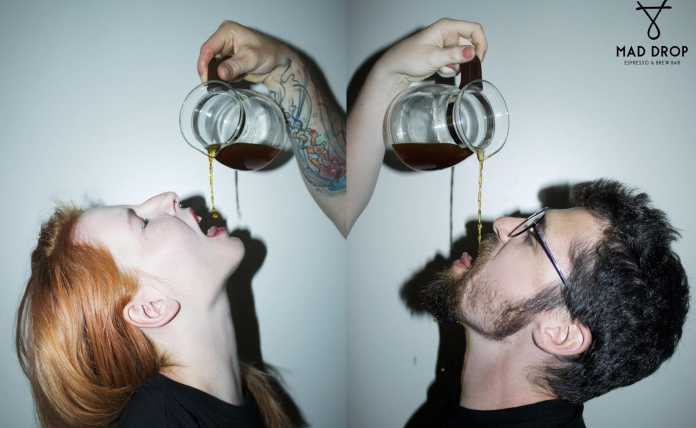 Not just an ordinary coffee spot. It all breathes and lives with the coffee here. Mad Drop is an Espresso and Brew Bar serving only top quality selection coffee, maintaining natural coffee flavors and aromas, to make its customers fall in love with each cup of this joyful emulsion.
LOCATION
Mad Drop is located right next to the famous and beautiful Blumental Church of Ascension of Virgin Mary. You can get there by the tram number 3 which goes from Tesco at the Kamenne Square – it's just three stops. The stop you need to get off at is called "Blumental."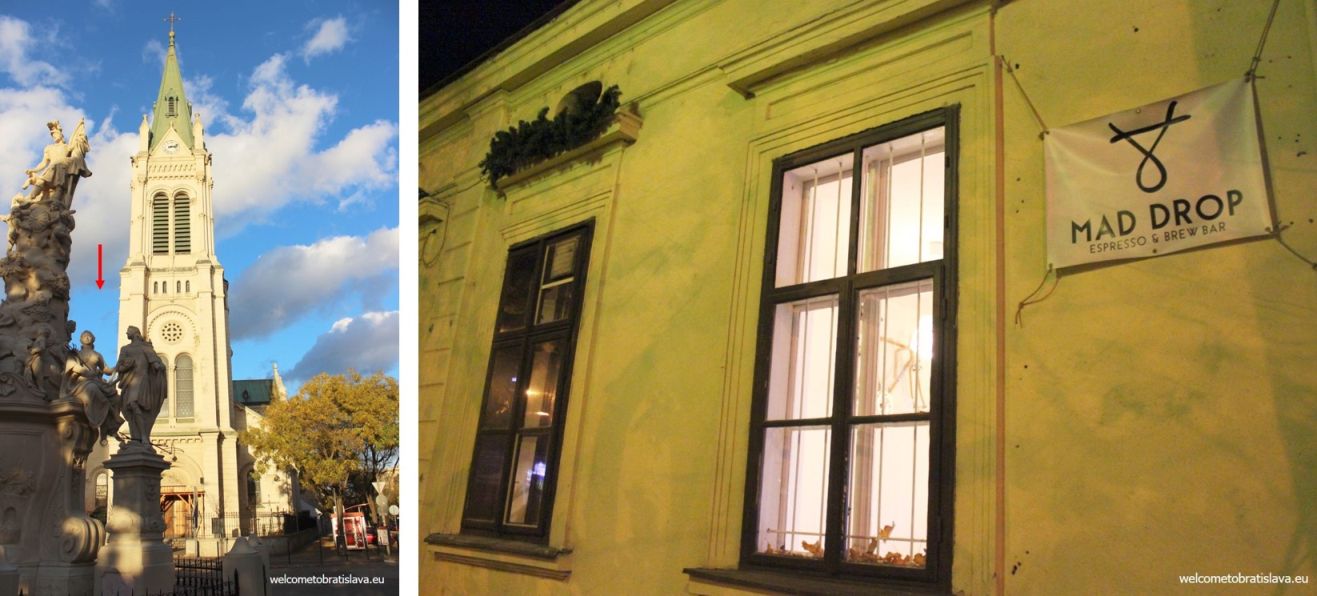 INTERIOR
There are three things you will notice immediately when entering the place – an enchanting coffee odor and a big coffee machine (with very own human name Terezka) shining next to the bar. The third thing is the very distinctive style of music they play here – metal.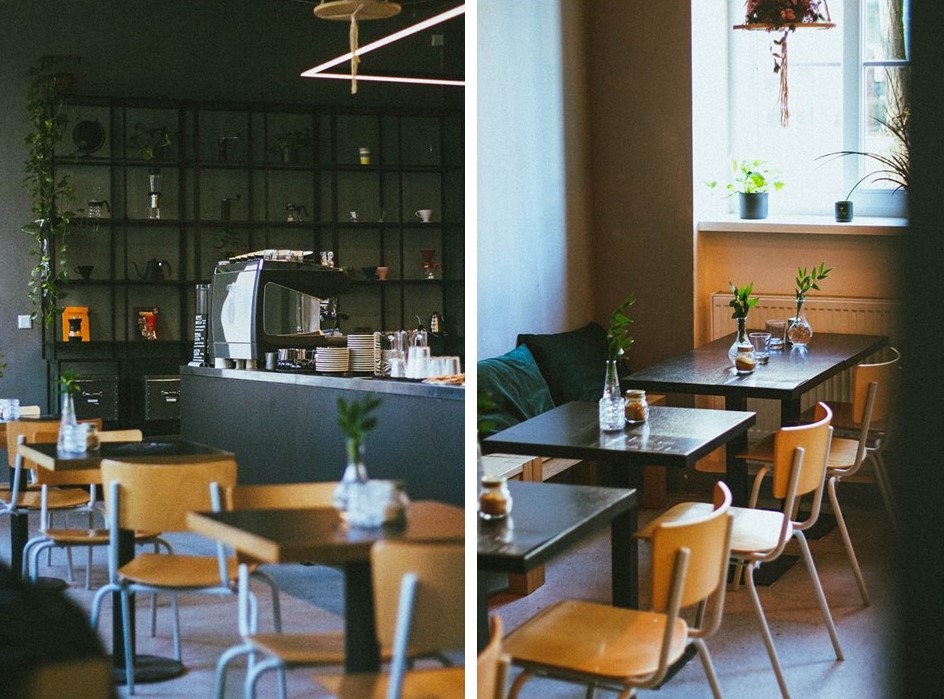 The cafe moved its location recently but they kept the premises in the same dark mood with the twinge of Scandinavian simplicity.
WHY IS MAD DROP SPECIAL?
Mad Drop serves only selection coffee representing top 5% of the world coffee production. Coffee beans are scored by World Coffee Association and have to receive minimum 80 out of 100 points to belong to this highest quality group. The special coffee beans usually come from the small plantations where they are collected exclusively with hands to avoid impairment and also roasted manually, controlling and tasting each batch.
Mad Drop coffee is always 100% Arabica, from one specific plantation. Mad Drop claims to always know the origin of the plant, the way of its cultivation, farmer and farm's history.
There are two key persona behind the concept – Martina and Jakub, self-educated baristas for whom coffee is the center of universe. Apart from coffee, they also love metal music which you will hear at this place majority of the time.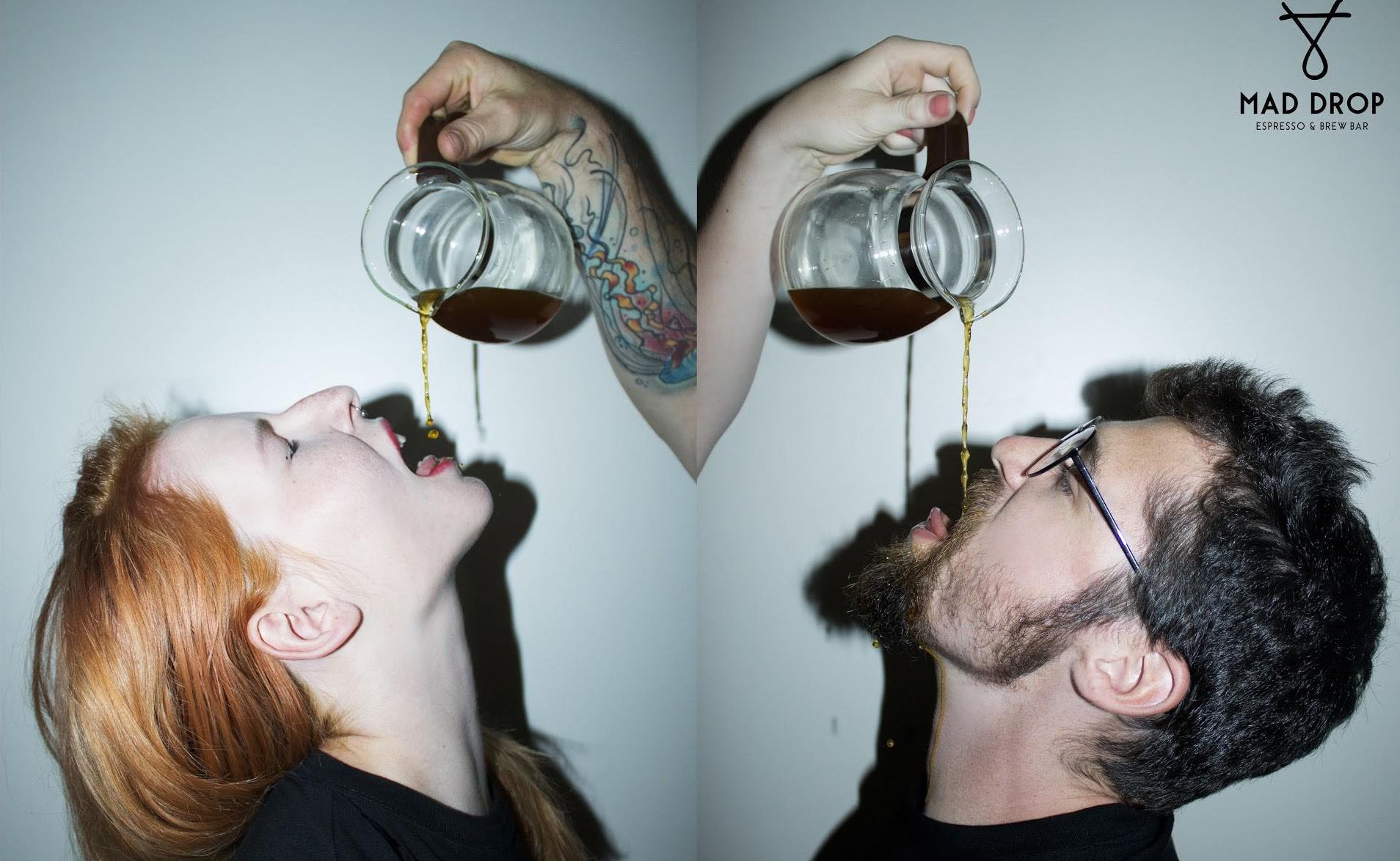 (source)
WHAT TO TRY?
Coffees are divided into two main categories in the menu – Black drop and Milky drop. Milkies offer classic cappuccinos, macchiattos, café lattes, flat whites or inverse cappuccinos and blackies include espressos, long blacks or aeropress coffees. Third additional category are coffee specials.
We tried the Mug of Madness – shortly, super strong coffee blast consisting of a double espresso and 1 deciliter of filtered coffee. What a coffee hell ride! Another specialty on the menu is the Liquid Candy – a mix of thick white chocolate with coffee. Sweetest of sweet but very exceptional and tasty.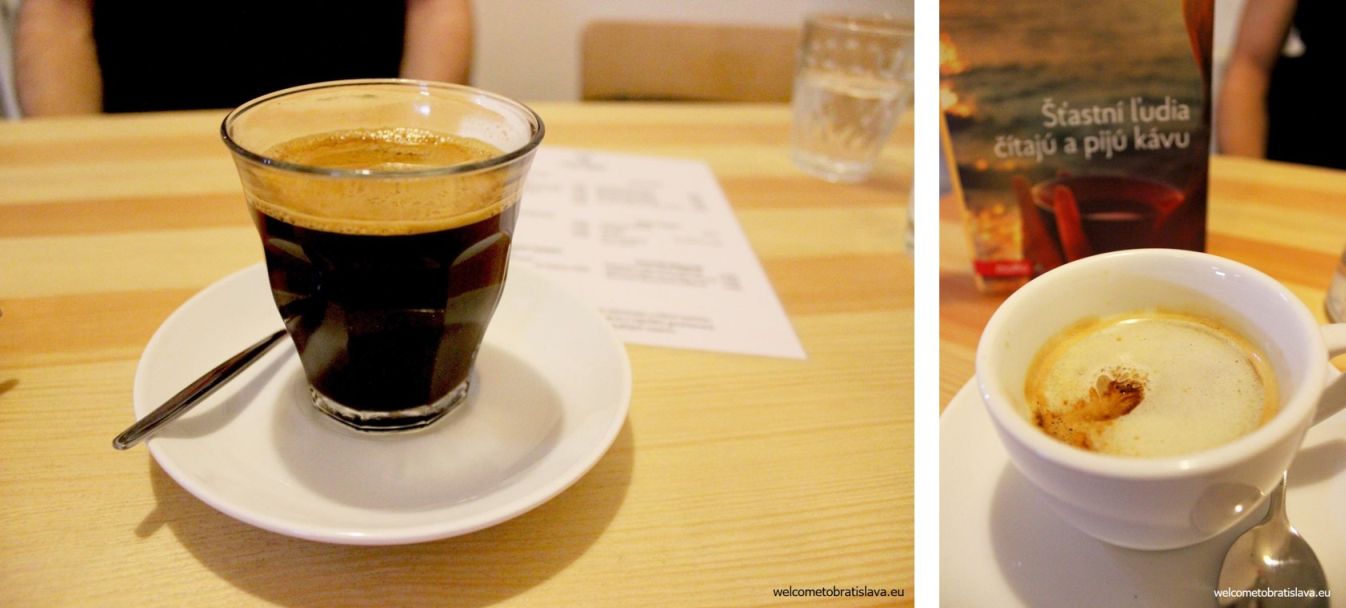 Trojboj (translated as Triathlon) is also a specialty, offering three degustation coffee samples: an espresso, filtered coffee and a cortado – something like a small cappuccino).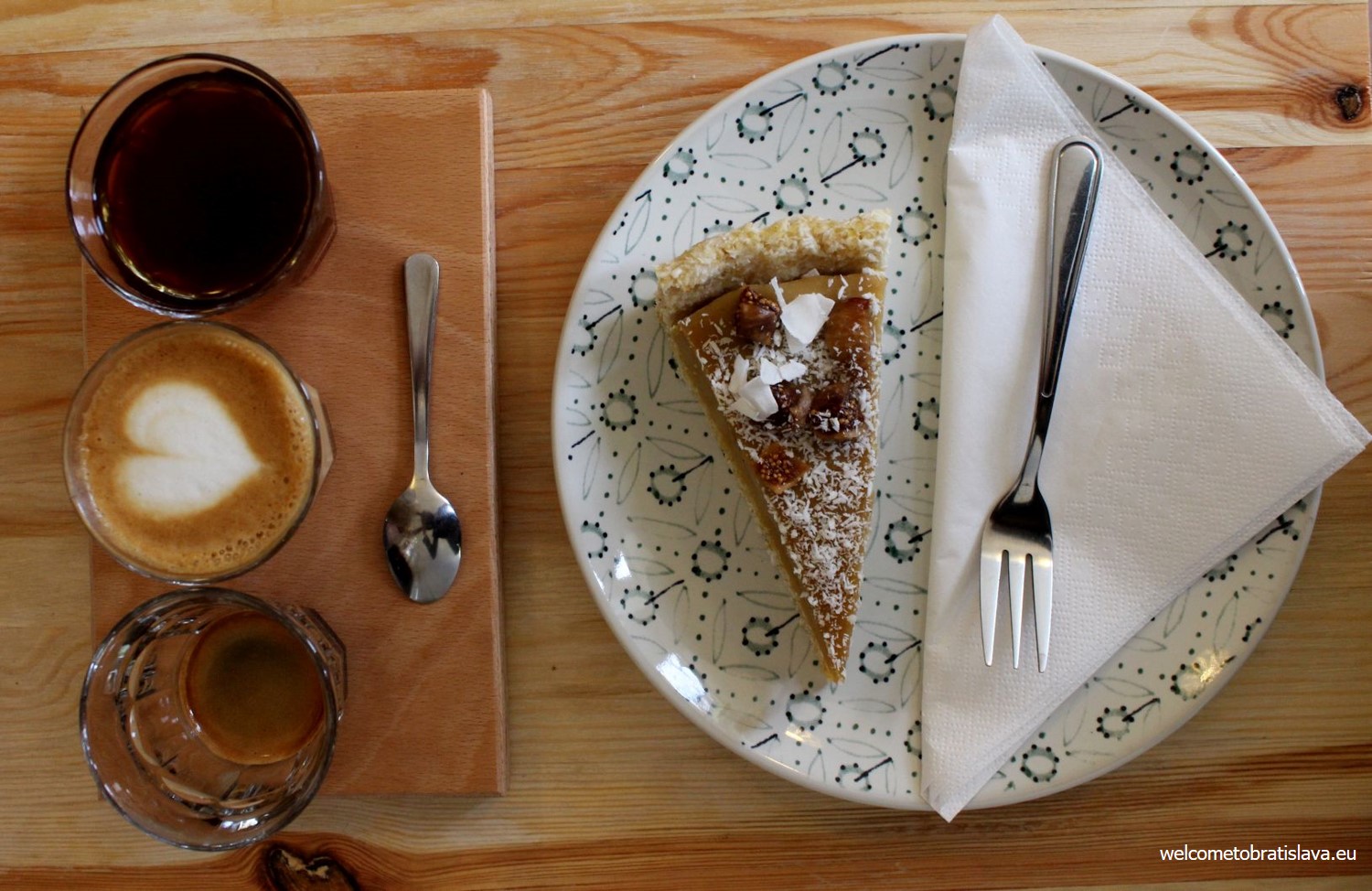 Apart from coffee, you can try hot chocolate, popular Lov teas or Slovak Lemonades Herbert. A small downside are limited eating options. There are some cakes available in the daily offer and salty options are more exceptional. We tried a gluten-free vegan cake with figs and coconut. You can also buy miscellaneous cool coffee stuff here. Mad drop has a dog friendly environment, too.
We cross our fingers for the future of this hopeful coffee cult place and its young and creative owners!
Author: Zuzana Mytna

 ADDRESS: Radlinského 26


 OPEN HOURS: Check their FB page


 CONNECT: Facebook


 MAP LOCATION: