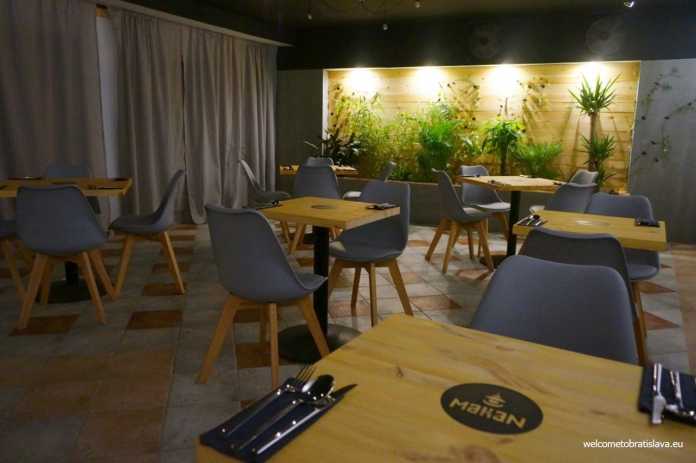 The first authentic Indonesian restaurant for food lovers in Bratislava is here! Opened just recently, it offers a range of dishes which not only look but also taste interesting. Come to Makan to taste Indonesia and spice up your life with this exotic experience :)
LOCATION
You can find Makan in the city center, about a 5 minute walk from the Presidential Palace. It is "hidden" on the rather small Jozefská Street – which for some might be a great excuse to escape the tourist crowds in the Old Town.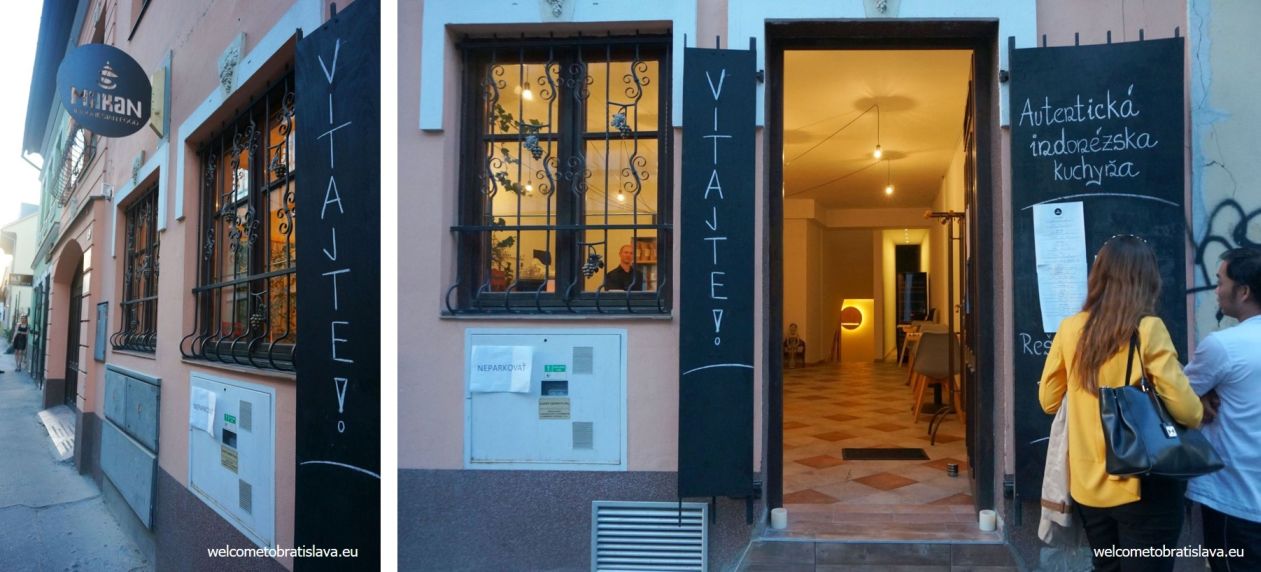 INTERIOR
The restaurant was opened thanks to a close cooperation with the Embassy of Indonesia. The idea of the whole project was to bring all authentic meals from this exotic country to Slovaks and people living in the city. Most of the decor here was a gift from the embassy itself – the former ambassador is a good friend of Andy, Makan's owner.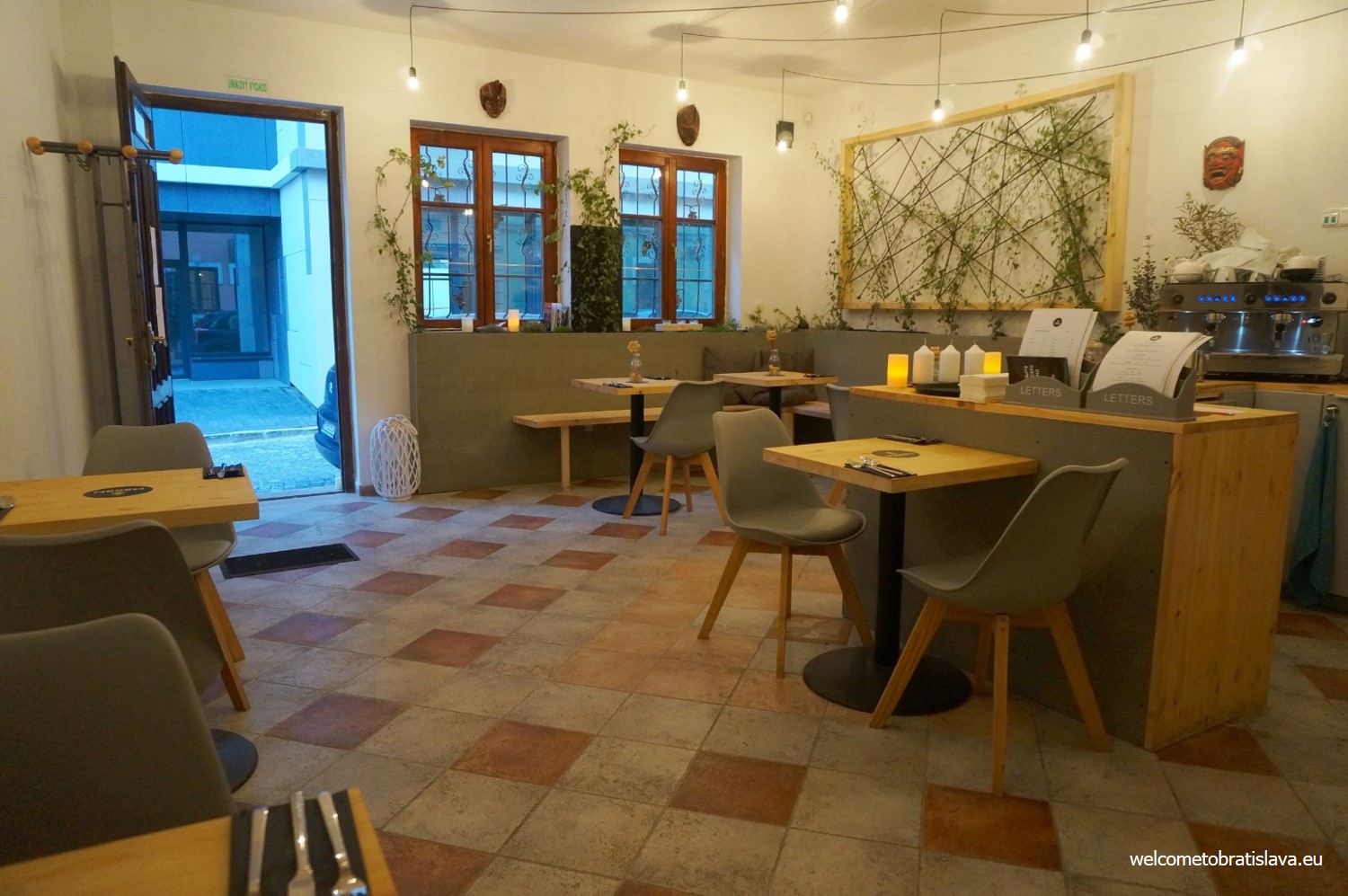 There are three areas where you can enjoy your dose of Indonesian cuisine. Upstairs, by the main entrance, is the brightest one. We love the green elements on the walls – thanks to which the whole room feels very cosy.

You will find a larger room downstairs, with more tables and dim lights. This is a better choice for those who want to come here with their date or be less distracted. Greens are not missing here either!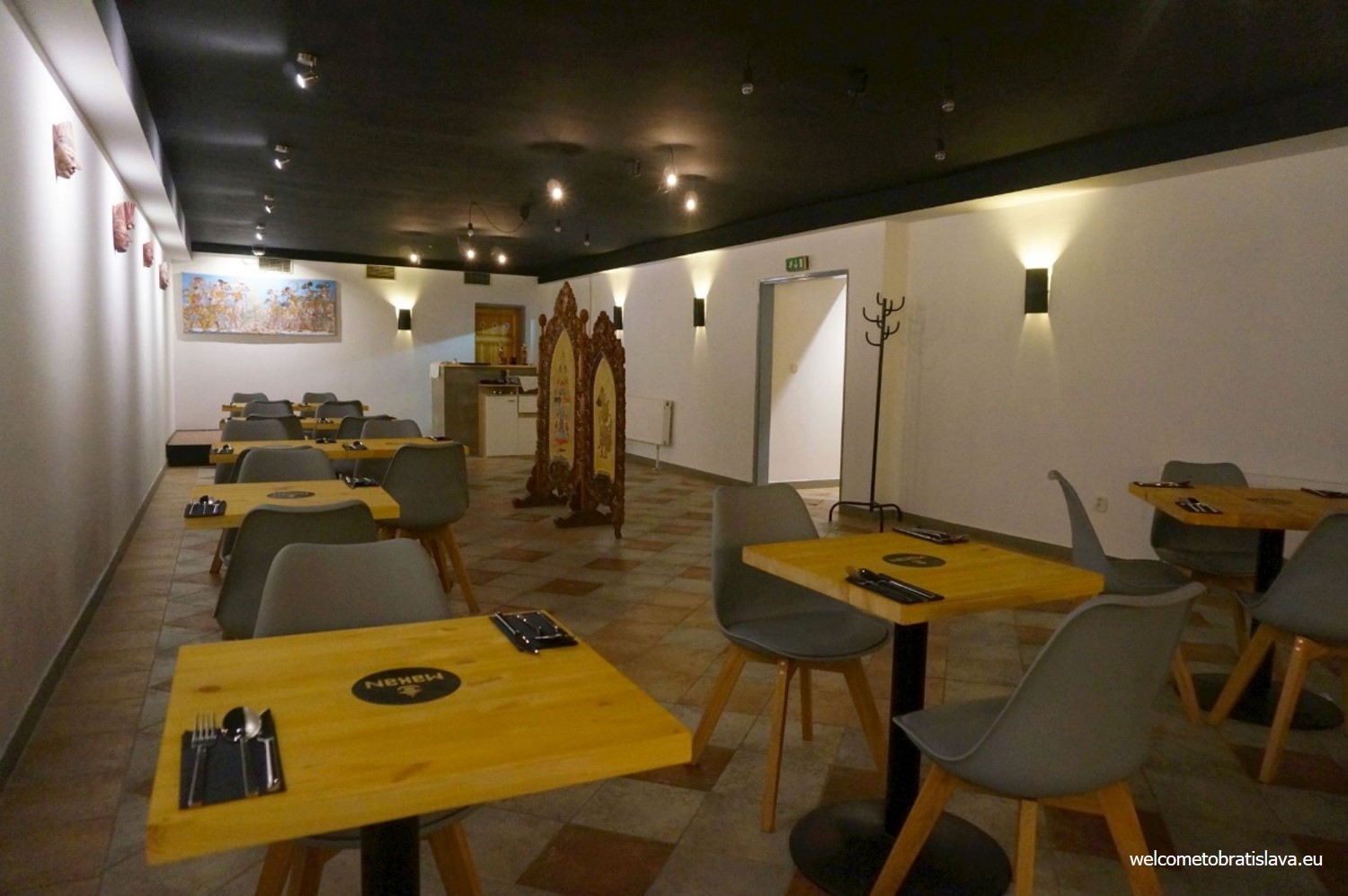 The third, VIP room, is intended for special occasions and private bookings, and can seat up to 10 people.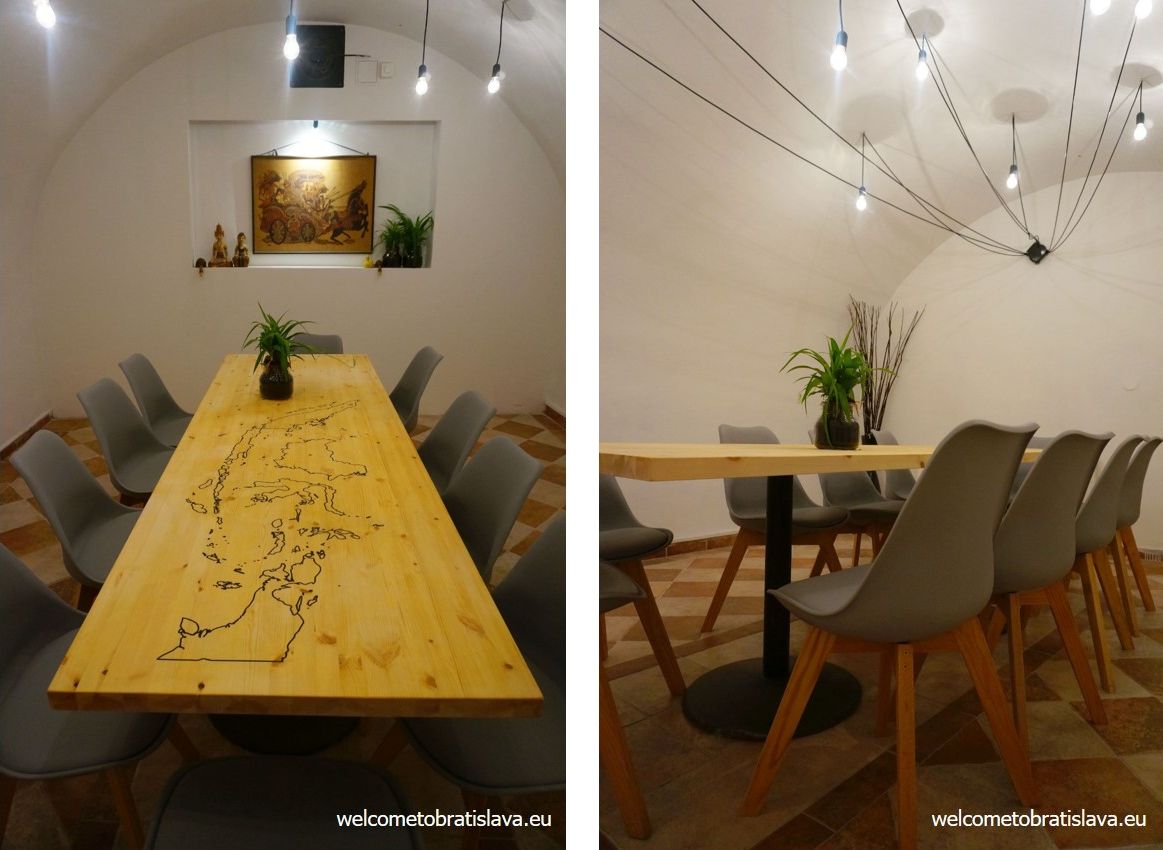 They plan to have a summer terrace in the back courtyard as well!
WHAT TO HAVE IN MAKAN
Before we made up our minds about what to have, we talked to Andy, the restaurant's owner, who welcomed us very warmly. We discovered that 90 % of the meals you get here are gluten-free and that they only use rice flour for cooking. Great news for those who are on a special diet! In order to guarantee the highest quality, they import almost all of the ingredients from Netherlands. What caught us the most was the fact that their tempeh is home-made by Andy's Indonesian friend and brought to the restaurant on a regular basis so it's always nice and fresh. Wow!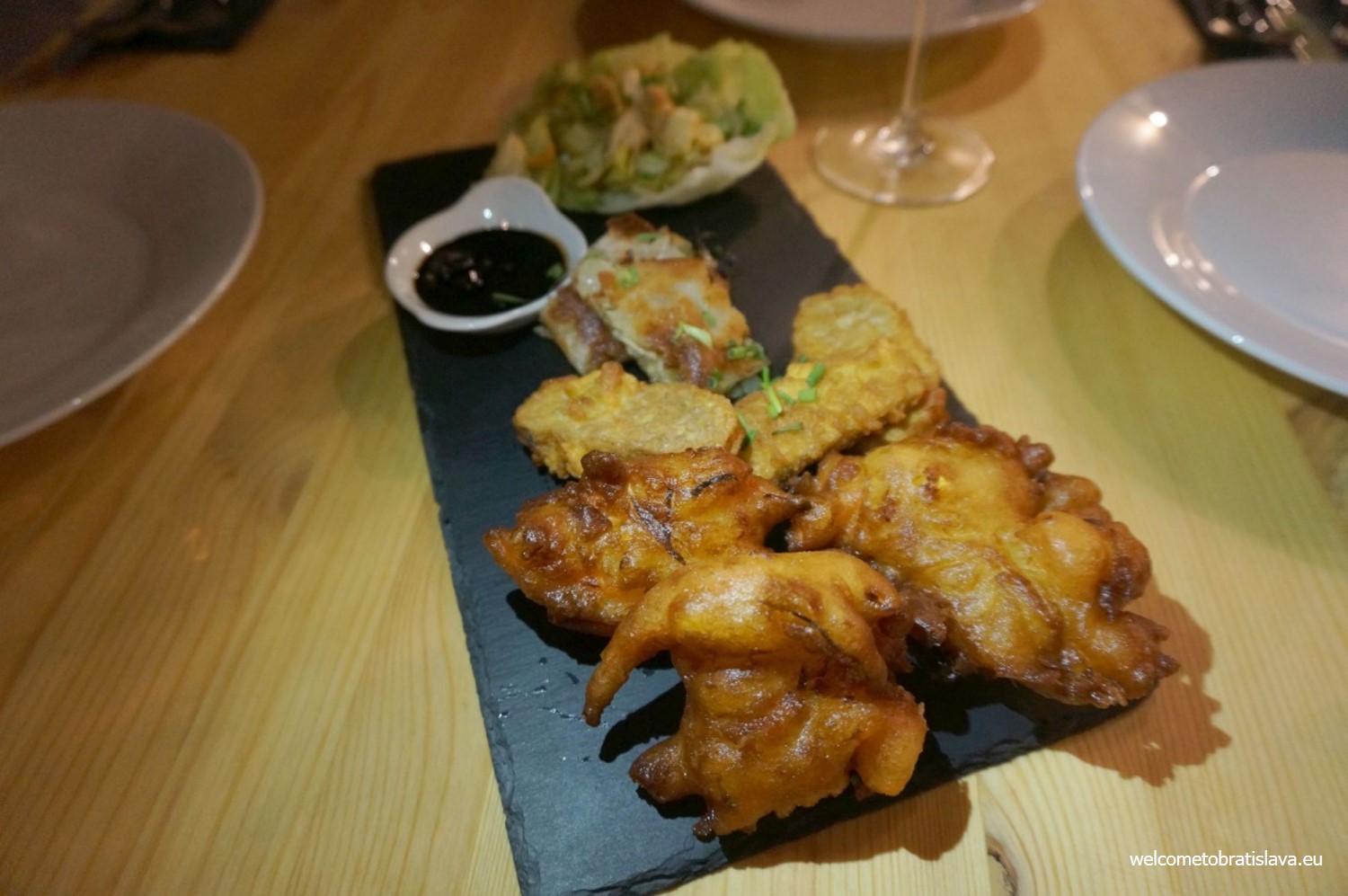 Their menu is not too extensive – which we appreciated. There is a regular offer with starters, salads, soups, wok meals, curry options and desserts. What we tried and also recommend is to go for the special Tasting Menu. Best way to explore the blend of diverse tastes to the fullest, especially if you do not have much of experience with Indonesian cuisine. Check the restaurant's website to see what's currently on the menu. It comes with a fixed price (usually around 14,50 € per person) and includes 8-9 different things!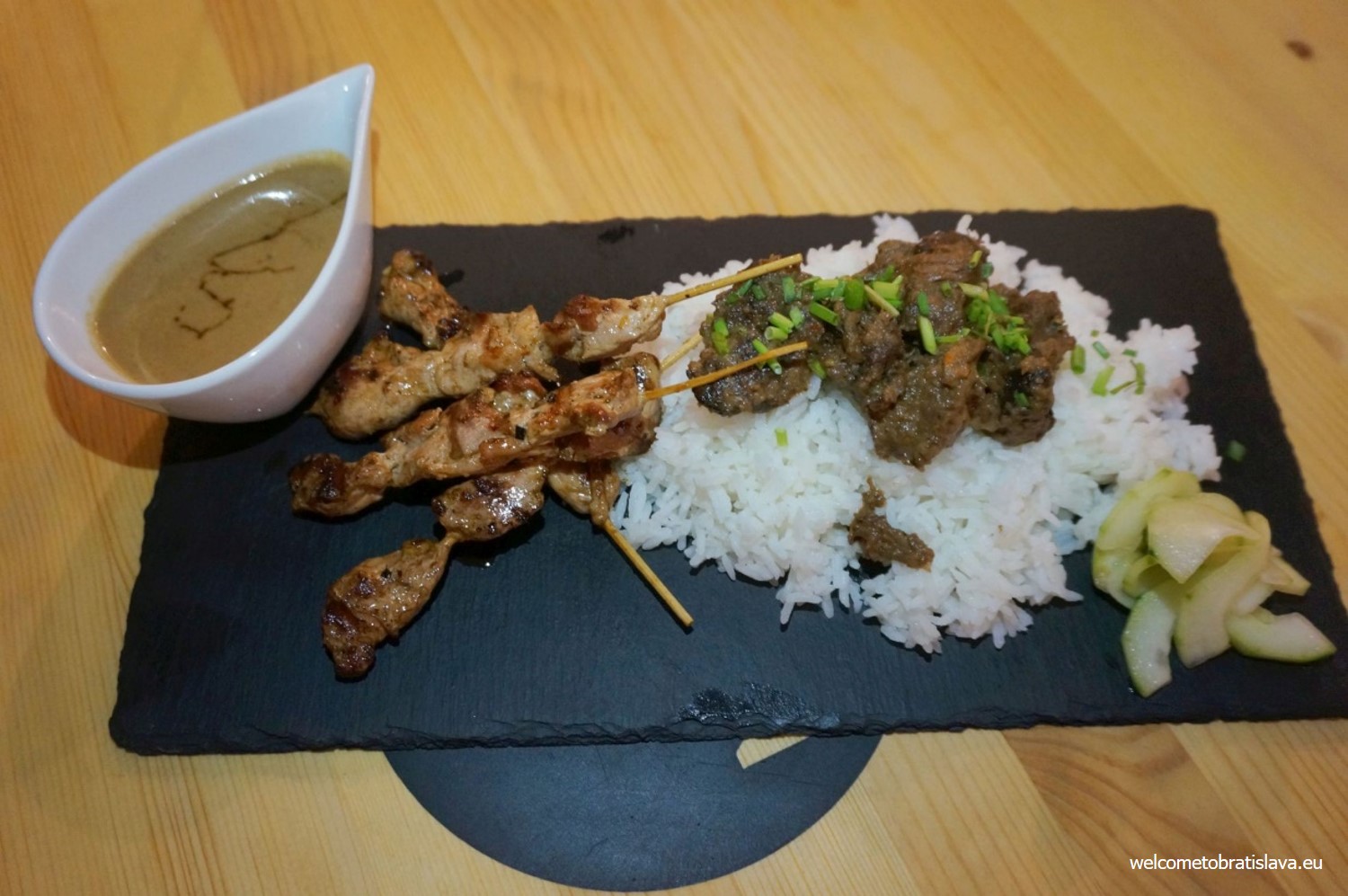 Apart from that, they offer lunch menus Mondays to Fridays, 11:00 – 15:30 where you can always choose between a vegetarian and a meat main course.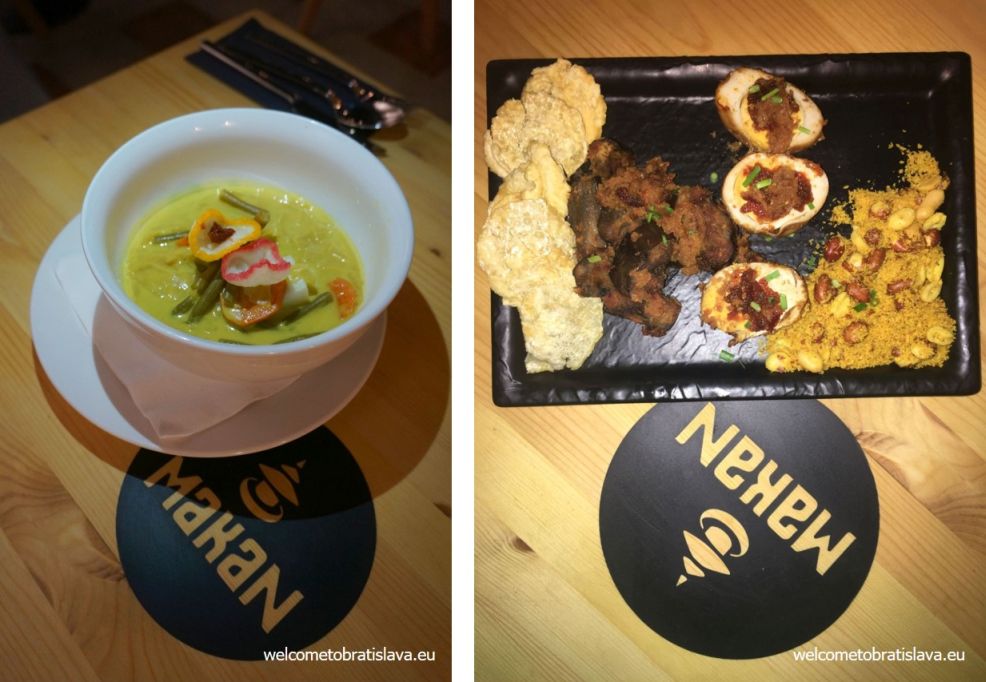 Probably the biggest surprise to us was the Black Rice Dessert – which might not sound tempting at first – but when you try it, you'll fall for its delicious, not very sweet, mild taste.

If you are not sure about what type of wine would go with your meal, ask the personnel – they are very helpful and will be happy to guide you through the wine list.

Andy highlighted to us how seriously they care about the customer service level. The staff is very friendly and attentive to every move you make. We really appreciated the will to explain the various courses to us, as being newcomers to this cuisine, in some cases we had no idea what we were about to eat :)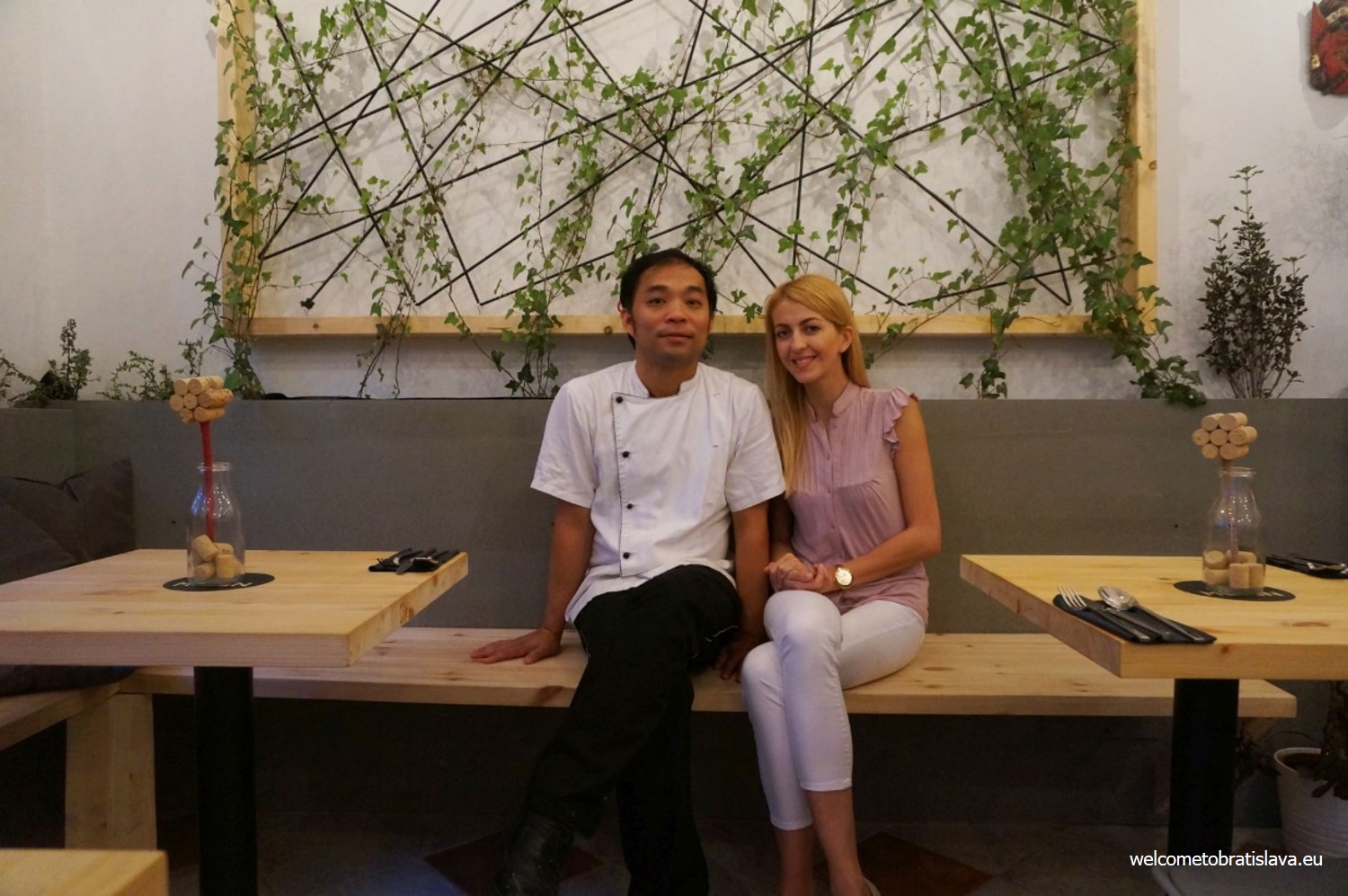 So, our overall experience was very positive and we were leaving with full bellies and big smiles. And, we will surely be back to try more of it.
Will Makan quench your cravings for Indonesian food? Drop by to find out yourself!
Author: Maria Kecsoova

 ADDRESS: Jozefská 19


 OPEN HOURS: Check their FB


CONNECT: Website, Facebook


 MAP LOCATION: