March is not only the month of books, there will also be different film festivals held in the city. Besides these, you will be able to attend clothes bazaars, a fair of motorcycles and boats, quiz nights, various parties and networking but also gastronomic events :) Read the details about the upcoming March events in Bratislava!
For the concerts and shows that require booking tickets in advance, click here. For theater and classical performances, click here.
FRESH MARKET

each Saturday
The food market in the Old Market Hall (Stara Trznica) is held every Saturday from 10 am to 3 pm. You can find seasonal foods grown and produced by farmers and small producers from around Bratislava here. Buy some quality specialties from more distant countries, too! The market is regularly accompanied by various bazaars (antiques, books, clothes or vinyl). These periodically rotate and you can find them on the first floor. Free entry. More info.
ITALIAN APERITIVO
each Friday
If you are looking for a perfect start of your weekend, here's a great tip: each Friday evening, an aperitivo is held in Pane & Olio Bistro, a showroom with Italian food and tasting of traditional dishes mainly from the Tuscany region. Delicious food, yummy drinks and Italian wine are surely a great option. Get yourself in a party mood or just have a great dinner time! More info.
PROFESIA DAYS
1.-2.3.
Are you looking for a job? Come to the 8th most popular fair of job opportunities in Slovakia organized by Profesia, the operator of the largest Slovak jobportal Profesia.sk. The event will take place in Incheba Expo Arena. Free entry! More info.
HOW TO MAKE ELEPHANTS MOVE LIKE POD OF DOLPHINS
1.3.
If you are from the IT world, you have been probably hearing words like Scrum and Agile, but for many of us they may be quite new words. Luckily, you will have Phil Abernathy, a leading global expert in AGILE Organization Transformation, to introduce you this topic. He will speak about the new ways of working that will help you to complete your tasks and projects in the most efficient way without bottlenecks. You will learn the latest trends in the world on how to address changes immediately and empower teams who work toward a common goal. Having a simplistic, flexible, adaptive, and dynamic approach will lead to great results. The world of tomorrow is still changing, and it is the today´s generation of university graduates who will help to shape this world. Start at 18:00, free entry. More info.
PUB QUIZ HOSTED BY SLOVAK SHAMROCKS SPORTS CLUB
1.3.
The Slovak Shamrocks Gaelic Athletic Club will be hosting a fundraising quiz at the unique Satori Stage on Wednesday, March 1st from 8 pm. This event is open to everyone so spread the word to all your friends! Teams of 4 will pay  10 €. Raffle tickets will also be sold on the night with some great prizes on offer. More info.
WORKSHOP "PUT YOUR 2017 TO TEST"
2.3.
Discuss your goals and dreams and learn the method to evaluate the achievability of your plans! Entrance free for all that have participated at the first part of this discussion on January 26th. For all new attendees instead, there is a 5 € fee at the door which includes a workbook containing all the discussed topics. Details here.
BOOK FESTIVAL IN SLOVAK LANGUAGE IN RUZINOV
2.-3.3.
Festival about literature, illustrations and sci-fi readings. Listen to readings by actor Robert Roth or watch the document about the meaning and status of the Slovak culture. The highlight of this event will be the official opening of a literary reading room where you will be able to relax and exchange books. More info.
BRATISLAVA LANGUAGE EXCHANGE
2.3.
Join the next Bratislava Language Exchange Meeting in this brand new peculiar bar loaded with poetry (namely related to alcohol)! A place ideal for alcoholics, hipsters, the alternative kind or simply people with a style, Bukowski welcomes all! More info.
FABIOFEST
2.-8.3.
Look forward to exclusive premieres of new domestic and foreign films, visits of famous film professionals, discussions and master classes. 120 films that mirror both contemporary world as well as the consumerism will be projected in 5 Bratislava cinemas: Kino Lumière, Kino Mladosť, Foajé, Artkino za zrkadlom and Kino KLAP VŠMU. All holders of the Febiopas will get 10 free tickets to any festival screenings during the festival in Bratislava. You can buy it through the inviton.sk page or directly in the Kino Lumiere, for 15 €. Official website.
START A BUSINESS/A DREAM JOB FROM ZERO
3.3.
Do you sometimes think about the meaning of your daily job and you are not finding any? How many times did an idea flash in your mind, how many times did you write it down and perhaps started to work on it but let it sit done and dusted somewhere in the drawer? Perhaps you did not have capital, support or motivation. Maria, originally from Croatia, and the founder of Internationals Bratislava, is going to tell you her story how she founded a successful organization with more than 23 000 members. More info.
INDIETRONICA PARTY
3.3.
This is a party for the fans of indie music, electronics and high-quality hard-hitting wild pop. Start: 21:00. Entry: 5 €. More info.
FLEA MARKET ON DRIENOVA STREET
4.3.
A community event that aims to recycle and re-use old and unused clothes. The whole idea is to support the emerging handmade manufacturers and meet with the locals in Ružinov. By buying the clothes and other items (antiques, handmade products, plates, books, paintings etc) during this event you can support orphanages, homeless people, women in need or dog shelters in Bratislava. Free entry! More info.
BRATISLAVA BOOK BAZAAR
4.3.
The traditionally held book bazaar which has its home in Stara Trznica during the fresh market (9:30 am – 3:30 pm). Mainly books will be sold here but you will have a chance to find postcards, magazines, CDs, comics, posters and audio cassettes as well. A mini exhibition won't be missing either this time. Free entrance! More info.
POETRY SLAM SPECIAL
4.3.
You have the chance to experience a Poetry Slam Event of uniqueness. Poetry and other means of art are going to enchant your evening on a whole new level! The poems are going to be performed in English, so will be the entire evening program. More info.
BALKAN BEATS PARTY
4.3.
Be blown away by the explosive clash of temperament rhythms of the Balkans! Balkan beats, gypsy sounds, reggae and Latino music will be the primary topic of this night. Start: 21:00. Entry: 5 €. More info.
EUROVEA FASHION FORWARD
4.-7.3.
Come to the Eurovea's square where the latest spring/summer 2017 collection from world brands will be presented to public. Within the four-day marathon of shows you can also see the International Fashion Night and the annual collection of the Slovak fashion designer MIKLOSKO. Start at 19:00. Free entry. More info.
LEARN TO MEDITATE
5.3.
Join the meditation group followed by a question & answer session that helps aspirants to explore the potential of one's heart. The classes feature simple guided relaxation and meditation techniques that help to reduce stress, calm your mind, improve your focus and enhance the quality of your life. Free entry! More info.
INTERNATIONAL QUIZ
8.3.
International quiz nights in Hidden are for all the expats and English speaking brains. Every second Wednesday from 7 pm. Compete agains locals! More info here.
MOTORCYCLES FAIR
9.-12.3.
Exquisite showcase of motorcycles and boats and great accompanying program full of adrenaline stunts and lots of fun on top of that – this all and much more is brought to the capital city by the international exhibitions Motorcycles and Boat Show, leaving no single person cold, not any lover of powerful machines. Be sure not to miss this! The event takes place in Incheba Expo Arena! Entry: 7 €. More info.
BOAT SHOW
9.-12.3.
Yachts, boats, watercrafts… This boat show exhibition will carry you to water and awaken desire to spend your holiday on one of the showcased exhibits. The offer of equipment and accessories for water sports and opportunity to gain knowledge on Captain Exam is an exhibition must-be.  Entry: 7 €. More info.
RETRO PARTY
10.3.
Dress up to your most retro outfit and have a fantastic night in the popular KC Dunaj. Retro music, contemporary decor, snacks which you remember from your childhood and legendary board and other games full of laughter and adventure will be prepared for you. You don't want to miss this party! Start: 21:00. Entry: 7 €. More info.
RADIO HEAD AWARDS FESTIVAL
10.-11.3.
This festival is about the best of what was created on the Slovak music scene over the past year. Concerts of both domestic as well as foreign bands will be performed in the Slovak Radio Building. The awards will be given away in the Old Market Hall (Stará tržnica) on Sunday, March 12th, in the evening. Enjoy the music of the Slovak Radio Symphony Orchestra as well as invited guests whose artistic creation and production is tied to the programs run by Slovak Radio Devín and Radio_FM. Official website.
DANCING THE NIGHT AWAY
11.3.
Quality old school beats, hip-hop, dancehall, funk, soul and RnB will be played in KC Dunaj once again. Start: 21:00. Entry: 5 €. More info.
B-SWING B-DAY
11.3.
We are already swing dancing together whole three years! That is definitely a big reason to through a party. Of course a Swing party. Come and celebrate our third anniversary on Saturday, 11th of March! The atmosphere will be enhanced by a lovely live band Serenaders Sisters/Paper Moon Trio. In between our instructors will play the best from there playlists, so the music will be perfect for dancing. Simply Be Swing! More info.
SKI WEEK IN ITALY WITH COUCHSURFERS
11.-19.3.
Join this SKI Week fun BUS Trip with Couchsurfing friends! The bus trip will go as follows: Warsaw – Krakow – Katowice – Brno – Bratislava – Vienna – Montecampione. You will stay in appartments with a living room and kitchen (6 people per appartment), close to ski lifts. Get ready to some great skiing and partying with a bunch of great people! More info.
Hello there! Did you know that now is the time when you can donate 2 % of your annual income tax (tax paid to the state) to support welfare activities? Our website is one of them, too. If you decide to support us in further writing, click HERE.
PORTRAIT DRAWING WITH AN AUSTRALIAN SCULPTOR
13.3. + 20.3. + 27.3.
Learn the basics of realistic portrait drawing in 3 four hour sessions. No previous experience is required. Desk easels, all drawing materials and refreshement is provided. The course is delivered by Mr. Robert Stollar, an Australian sculptor in the pleasant space of Galeria ZIV, Trenčianska 53, Bratislava. For more information click here.
INTERNATIONS QUIZ NIGHT
15.3.
Come and test your brain cells while meeting new people and enjoying a couple of drinks! This quiz night with live music is organized by InterNations Bratislava. It will be hosted by the Pub u Zeleného Stromu which offers a wide range of great meals and drinks. All questions are in English language, well designed for international audience. More info.
EVENING OF JAPANESE ANIMATION
15.3.
This event is organized by the Embassy of Japan in Slovakia. During the evening, three Japanese animated films will be screened, followed by a discussion with Professor Yuichi Ito from the Atelier of animation at the Tokyo University of Arts. Start at 17:30 in Kino Mladosť at Hvizedoslav's square, free entry. More info.
INTERNATIONALS BRATISLAVA HAWAII PARTY
16.3.
Come and have fun and meet new people from all over the world who like to party. This time we bring you something a little exotic and we wanna party in the style of Hawaii – floral wreaths, exotic dancers, a welcome drink – everything is here for you! The entry fee includes a welcome drink, raffle, flower garland, flag stickers and many other surprises. More info.
HOUSE OF TRADITIONAL DANCES
16.3.
Do you want to get familiar with the Slovak traditional dances and culture? Every month there is a House of Traditional Dances organized by the Draguni NGO – a dance party in the centre of Bratislava where you have a chance to learn how to dance to the classic folk music or music of various minority groups. The idea of these events is that there are no performers and spectators, there is just dancing and fun! Read the details (in English) and check the Facebook event.
INTERNATIONS BUSINESS HOUR
16.3.
Come along after work to enjoy a few drinks and meet other global minds in an exclusive location at the Plaza bar in the Crowne Plaza Hotel. Pre-registration is required. Simply send an email ti internations.bratislava@gmail.com – there are 20 spots available! Start at 20:00, free entry. More info.
FESTIVAL OF ENGLISH SPEAKING THEATRE
16.-17.3.
The second year of the International Festival of English Speaking Theatre will host the best of the best of what's presently being staged in Hungary, Czech republic and of course Slovakia. Come to watch prestigious European productions, try acting in English at the interactive workshops and meet inspiring international people! Everything will happen during two days in Bratislava, on March 16th – 17th, in the popular cultural gem Véčko. The festival is an initiative of the Bridge language center and its aim is to connect the neighboring countries through culture and art. The common language will not only be the theater and arts but mainly the English language itself. Morning shows, an afternoon program and sessions dedicated to children with special needs are on the menu. Would you like to try acting in English? This will also be possible thanks to the interactive workshops. More info and tickets.
ST. PATRICK'S PUB CRAWL

17.3.
Are you ready for a Green Irish night? Dress in something green and be ready to take a great tour through Bratislava pubs, for the greenest and beerest night of the year! More info.
RETRO BAZAAR IN THE OLD MARKET HALL
18.3.
Come and buy discarded accessories, shoes, hand-made toys, books, records, collectibles and other treasures. Support recycling and bring or take what inspires you – in the Old Market Hall, first floor, from 10 am to 3 pm. More info.
CUBAN NIGHT
18.3.
Dance the night away to the hot rhytms from distant Cuba! Salsa, cha-cha, Latino jazz, bolero, rumba and mambo – authentic music will be played by the Azúcar Cubana band as well as the DJs White Miso and Ille. Start: 21:00. Entry: 7 €. More info.
SPRING VEGAN FESTIVAL
19.3.
The best of vegan cuisine will be presented in the premises of the Old Market Hall in Bratislava again! Celebrate the arrival of spring with the best vegan food. A wide range of sustainable vegan delicacies without animal products will be prepared for you. You can taste everything from healthy vegetable dishes through traditional classics to the irresistible vegan junk food. We also will prepare a varied all-day program of lectures, cooking shows, stalls, DJs and a special projection. More info.
WOMAN IN BALANCE WITH MEDITATION WORKSHOP
19.3.
A free meditation workshop for women. The main topics will be "emotions vs feelings" and "how to let go." After the practical meditation exercise, the meditation trainers will answer questions related to handling emotions and relationships. More info.
COUCHSURFING MEETING
20.3.
Join the local couchsurfing community in one of the coziest bars in town. More info.
GOOD FRANCE 2017
21.3.
2000 chefs spread on 5 continents – this is a real international celebration of French cuisine called Goût de France/Good France! On this very same day, chefs from around the world are going to prepare special menus related to French cuisine and there are 2 restaurants in Bratislava that are participating as well! Check the list of the restaurants and their special menus. More info.
THE EVENT NETWORKING
21.3.
A business networking event accompanied by a non-formal atmosphere. A great opportunity to make new connections and meet interesting people. You can participate only based on a personal invitation by the host. More info.
DISCUSSION: ARE WE SLAVES TO TECHNOLOGY?
21.3.
Are we getting to the age described in Asimov & Verne's novels? Had they really predicted the future? And how is this all going to end up? Come and discuss this topic with the community, tell us your opinion and experiences, listen to people sharing their ideas! Free entrance. More info.
RACIOENERGY & WATER EXHIBITION
22.-25.3.
This fair brings new trends in construction and architecture each year. You can find everything that is needed for construction and reconstruction under one roof – from building materials to windows, doors, roofs, floors, air conditioning, electrical installations, saunas, hot tubes, and garage doors to garden equipment. The offer is complemented by new revolutionary materials that will ensure energy efficiency, intelligent electric installations as well as rich accompanying program full of advices and recommendations. More info.
FESTIVAL OF MOUNTAIN FILMS & ADVENTURE
22.-26.3.
The main guests of the 18th International Festival of Mountain Films and Adventure called "Hory a mesto" will be climbers who break world records and push the boundaries to be irresistible. Five days of this festival will include a competition in film presentation, various multimedia presentations and travel clubs events. It will be traditionally held at the Cinema City multiplex in Bratislava Aupark shopping center. Official website.
TEA MEETING: DON'T BE DIVIDED, STAY UNITED
23.3.
Racism occurs everywhere in Europe even if it manifests itself in different shapes and forms. Ignoring the problem of racism means that hatred can grow in the middle of our society without being confronted. This year INEX Slovakia joined the European Action Week Against Racism, which will take place from 18th to 26th of March, with the slogan "Don't be divided, Stay UNITED!" With this occasion we invite you on 23rd of March for a two hours meeting where we will celebrate the diversity that enriches European societies. More info.
DINNERNATIONS
23.3.
Welcome the long awaited Spring with an exclusive gourmet dinner created by Chef Jozef Riska for members of InterNations Bratislava. Come and join us for this wonderful event on March 23rd at 6:30 PM. Free parking available for 2 hours. More info.
90's PARTY WITH #CONNECTICLUB
24.3.
Are you missing the gloriuous 90's? Do you still like to listen Ricky Martin, Spice Girls, and all the others? #CONNECTICLUB invites you on Friday 24th (at Good Zone, Obchona Ulica 39) to join a family environment with many nationalities and drinks! More info.
ANIME SHOW & GAME EXPO 2017
24.-26.3.
Anime Show festival offers a 3-day program full of anime, comics, manga and Japanese culture, science fiction, fantasy and horror. You can look forward to comics and art exhibitions, lectures on topics related to anime, manga, comics, sci-fi and fantasy, discussions about Japanese culture, competitions in caraoke cosplay and drawing.
Game Expo offers a 3-day program in the field of computer games, board games, card games and L.A.R.P. Organizers prepared presentations on work of game developers, exhibition on history of computer games, computer game tournaments, playing card games, board games and casual games. More info & tickets.
ROCK 'N' ROLL NIGHT
24.3.
Get ready for a music night full of catchy rhythms, rock'n'roll, rockabilly and rock! The bands Twisted Rod and Got Blue Balls will be playing for you all night long. The Ugly Selectors trio will make sure you will also enjoy some true vinyl legends. Start: 21:00. Entry: 5 €. More info.
FUNKY BEATS PARTY
25.3.
Put on your funky masks, a carnival awaits of hot grooves and beats is waiting for you! Your ears will vibrate from  the explosion of funk, disco, soul and jazz brought by the band Funky Emotions and DJ Funkadelic Brothers, Koki and Hans. Start: 21:00. Entry: 5 €. More info.
INTERNATIONS NETWORKING
25.3.
Meet your old friends from InterNations and get to know some new interesting people at this networking fun event. Every attendee will enjoy a welcome drink and there is a raffle at midnight! More info.
PHOTOGRAPHIC TOUR WITH #CONNECTICLUB
26.3.
Are you an amateur or professional photographer? Are you new in town and want to take a tour? Join #CONNECTICLUB at our 1st Photographic Tour! Photographer Steff Wieland will take us to a tour across the hot seightseeing spots of Bratislava and teach us some tricks to a perfect light and perspective choices. More info.
BEDTIME STORIES FOR ADULTS VOL. 2
26.3.
Bedtime Stories for Adults is an all-genre, one-of-a-kind story arts event produced by Story Nights for grown ups where the stories are told in many different forms and styles. In every event, we present a handful of captivating and engaging performing artists (storytellers, entertainers, actors, musicians, artists, etc.) who come from various countries and backgrounds. Read more.
HOW POLYGLOTS LEARN (SLOVAK) LANGUAGE(S)
27.3.
Have you been living in Slovakia for a couple of months or years and you still don't speak the oh so difficult language? If you've given it a try and failed several times, don't despair. It's not because of your hopeless lack of talent. Maybe you just haven't approached it in the right way. Maybe you don't really know how Slovak can (and should) be learnt. Lýdia Machová, polyglot, interpreter and language mentor from Bratislava will tell you what language learning is really about. She's learnt 7 languages by herself without living abroad and knows how polyglots learn languages. Facebook event.
STREET FOOD PARK VOL. 9
29.3. – 1.4.
The ninth edition of the Street Food Park Bratislava will kick-off at the end of March! Come and join other food fans at the square in front of our Old Market Hall for yummy street food and great outdoor atmosphere! There will be a nice variety of street food vendors who will offer you burgers, hot-dogs, gyoza, pull pork, bear soup, fish & chips, sandwich, tempura, burrito, "párance", coffee and more. Check the details (in English) or the Facebook event.
FACE YOGA – BASIC COURSE
31.3.
As we age, we always want to turn back time, look younger, get rid of the double chin, under-eye puffiness, nasolabial folds, return our face to a more youthful look again. We invite you to a FACE YOGA course where you will be taught how to became younger without a scalpel and botox. The course will be held in English. More info.
FRYDAY NETWORKING

31.3.
Join the regular business-networking event where you can gather new inspiration, gain beneficial information and find new interesting contacts. Do not forget your business cards, it's also your ticket to the event and to the business card lottery where you can win many interesting prizes. Admission to the Fryday event is free, each guest pays only their own consumption. More info.
NOTE: Some of the featured pictures come from the Facebook pages of the mentioned events.
TELL US

YOUR OPINION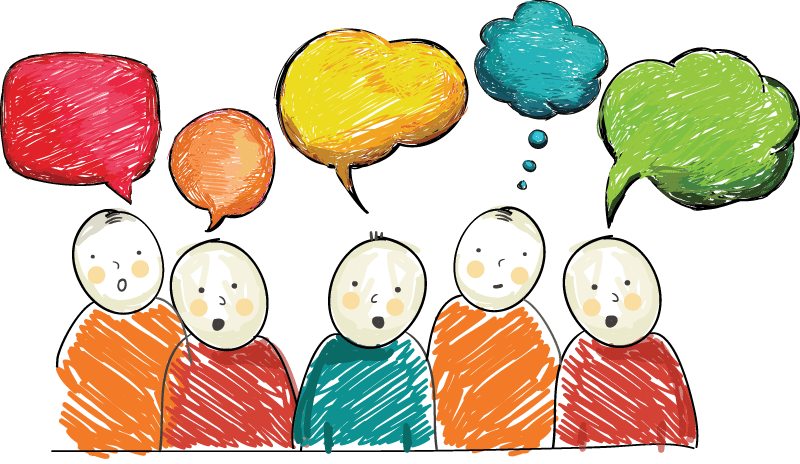 We wouldn't have the drive to write if it wasn't you supporting us with your reading :) As the aim of this webpage is to be useful to our readers, we would like to know which topics you find most helpful and what you would want us to write about in the future. We'll be thankful if you can dedicate a minute of your time and let us know here.