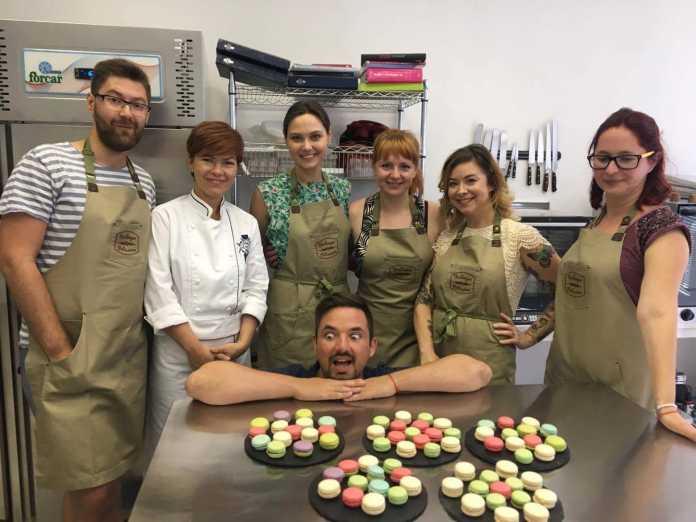 The motivations to attend a culinary class can vary: To finally master the art of preparing that perfect cake (after destroying dozens at home). To uncover a passion for a new skill that also happens to be quite useful. To fill your weekend with enjoyable activities while meeting new people. Regardless of your motivation going in, after a little time spent learning with Tanya Novak at her Masterclass at Boulanger & Patisserie Culinary School, you'll feel amazed at how you (yes you!) are able to craft impressive desserts in the company of awesome people and have fun doing it. Plus you leave with homemade treats!
Boulangerie & Pâtisserie and classic French pastries

This petite space is located in an unassuming strip mall in the middle of the lovely residential Karlova Ves area of Bratislava. Blink and you'll miss the front entrance. Even the website slightly downplays the shop: "Classic French recipes. Cakes for order and culinary classes." While it's true that Tanya and her team provide their customers with incredible cakes and pastries, a marvelous aspect of their work is that they also share the knowledge about how to make these recipes at home via their courses.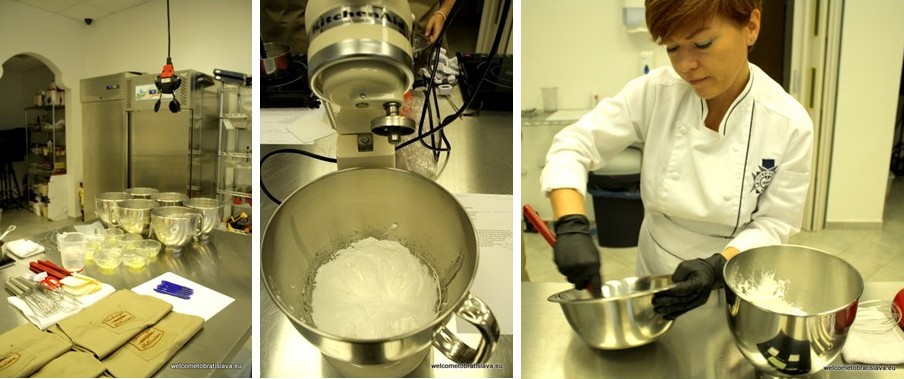 Classes here may seem intimidating (Charlotte aux Fraise Masterclass or Quiche Lorraine Masterclass, for example). Tayna is such an expert and patient teacher that even decidedly NON-bakers like us were able to leave feeling confident in our ability to create French sweets!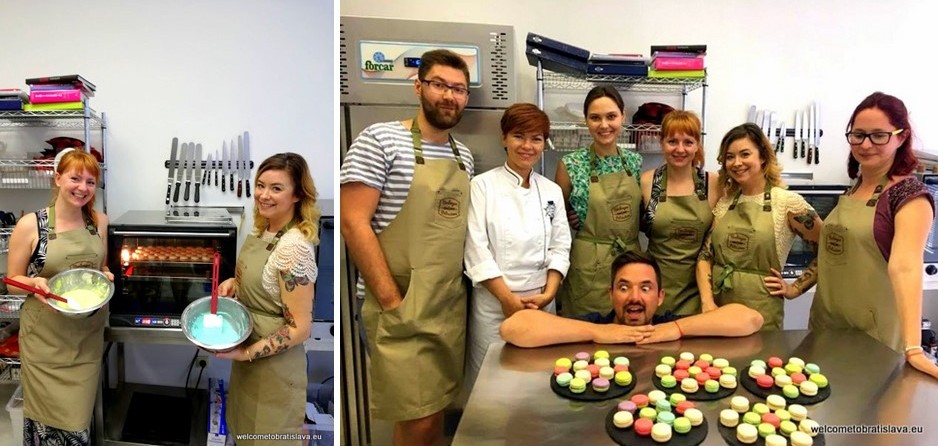 Macaron Workshop
We chose to try the Hands On Macaron Masterclass, despite being convinced these delicate cookies were too advanced for us. But we adore macarons, so it was worth it trying as this special meringue-based confection has become very popular in Slovakia and many of our friends already tried to prepare them at home. Joining the masterclass is a perfect way to overcome many home trails, failures and repeats.

In a mixed class six people, a common size of group for class, there were various nationalities and culinary backgrounds. And while most the class was Slovak, the course is in English ensuring anyone is welcomed to join. We started the course with a coffee and incredible confectioneries made by Tanya. This gave us time to get to know each other a bit and shake off some of those pre-masterclass jitters! All of the cakes we tried were quality. If you have an opportunity to try the Chocolate and Salted Caramel confectionery here, don't feel ashamed if you go find yourself going back for thirds!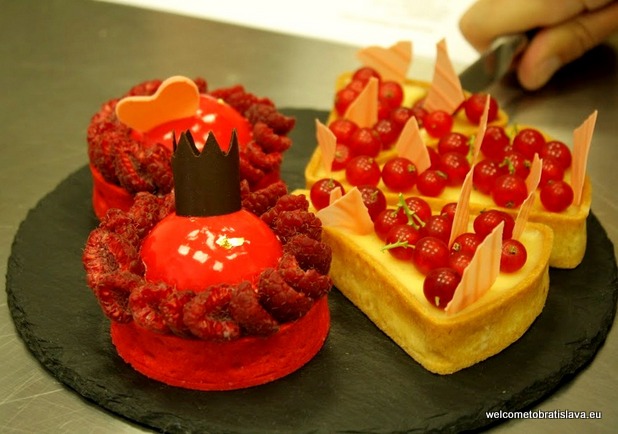 After our introductions and breakfast of French desserts, we spent the next three and a half hours getting to work. The ingredients needed for the course are pre-measured and displayed for, and various ganaches were ready-made. This took most of the pressure off right from the start. Tanya then showed us each step beforehand, demonstrating the Master's techniques. And when it was our turn, her supervising eye was there to secure that we were doing things correctly. Every question was gladly answered, every little lapse was readily fixed and every mistake helped to overcome without hesitation. Tanya has only two hands, but both are helpful. Sergii, a member of the Boulangerie team, was also very accessible. He assisted with dishes and the equipment that was always on hand when we needed it.

In those 4 hours we didn't only learn how to perfectly prepare these tiny cute and colourful candies. We learned about the common mistakes in baking and how to avoid them, what the best ingredients are and where to find them in Bratislava. And, most importantly, that anyone is capable of creating French desserts.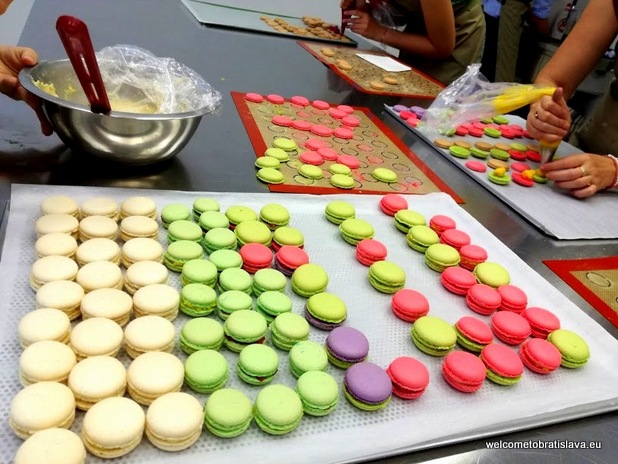 How did we like it?
This is called a Masterclass and to be honest, we had real moments of not feeling like masters during the course. Tanya is an experienced and passionate French pastry chef who is a very light handed, skilled, and charming person. So naturally everything she showed us seemed easy to repeat, until the time came to actually repeat it. But Tanya is also a great host with endless patience and the end result of our effort was really something to boast about.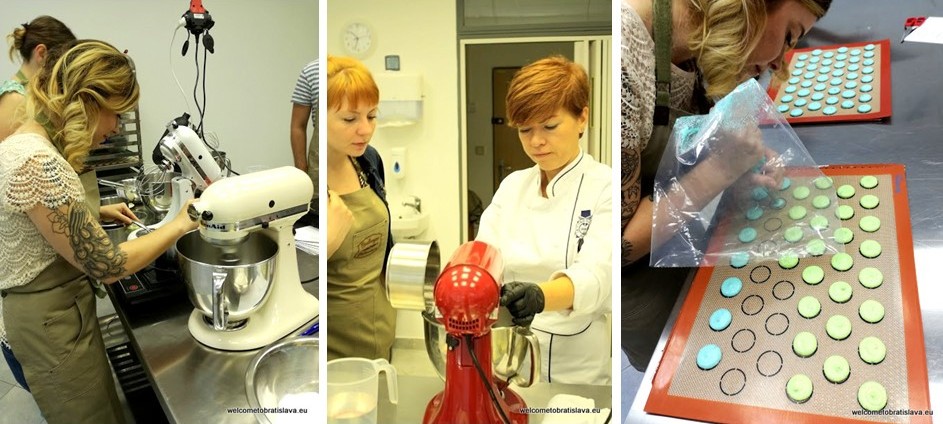 Trust us, you will feel like a master the moment you offer your creation to colleagues, friends, and just about everyone who gets a chance to sample your efforts. Plus, in your apron, working in a perfect kitchen studio full of professional baking equipment, you feel pretty damn cool. And sometimes that is motivation enough.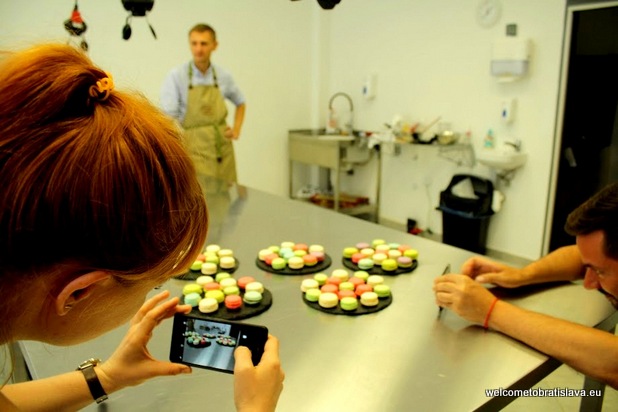 Authors: Eva Latakova, Jennifer Brown

 ADDRESS: Ľudovíta Fullu 5245/62, Bratislava


CONNECT: Facebook


 MAP LOCATION: