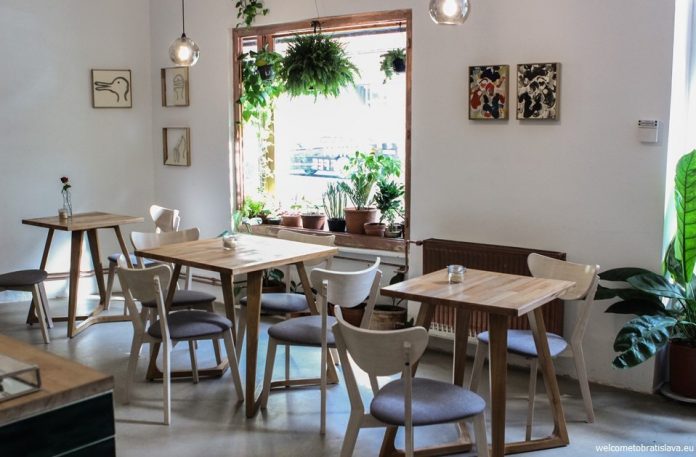 It looks like Bratislavians have got an appetite for the green stuff, because the Japanese green superfood matcha has its own cafe in Bratislava now! Matsu premium tea & coffee is a matcha heaven, offering matcha tea or latte. Let's join the mission of the Slovak-Japanese owners to spread the word of this wonderfully versatile super green tea.
LOCATION
Tucked away on the work-a-day Spitalska Street, this is the perfect spot to unwind that's close enough to the bustle of Old Town without the risk of having to endure a roaming stag party [read: not touristy].

It will take you up to 5 minutes to reach it by walking from Kamenne Square (My Bratislava Tesco Store) and only a minute from the nearby Medicka Garden.
WHY IS MATSU SPECIAL
We don't need to tell you that there are not many Japan inspired places in Bratislava, let alone Japanese cafes.  We fell in love with Matsu immediately and we knew without a doubt that we needed to write about it. That's how enamored we are by Matsu Premium Tea & Coffee. Allow us to explain – this ADORABLE Japanese themed tea and coffee house is known for authentic green tea and hipster lunch specials in an Insta-worthy setting that happens to serve AMAZING onigiri or matcha ice-cream waffles.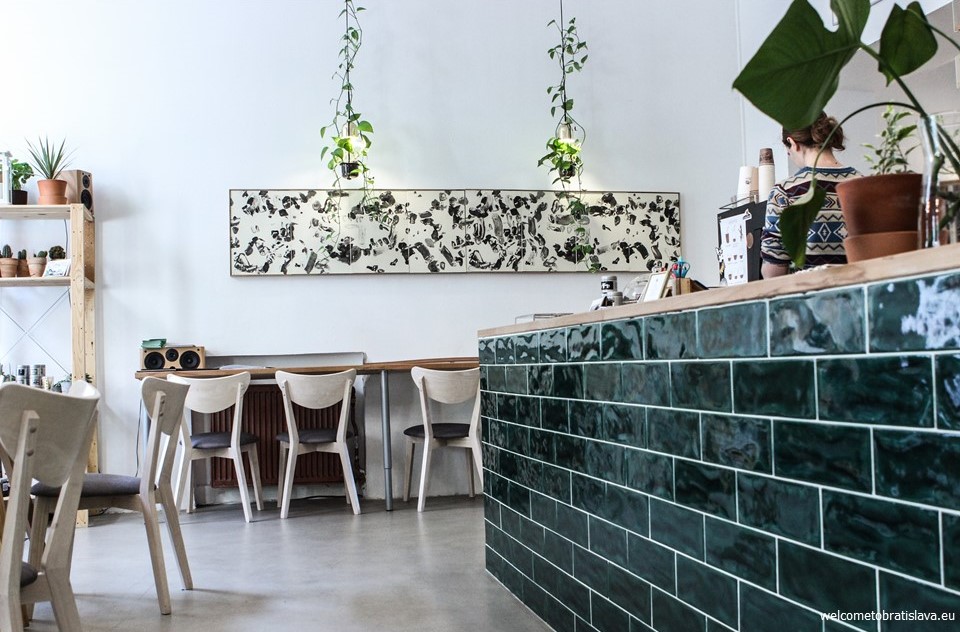 Matsu is turning the heads of locals with its Japanese concept. Its owners are a cute young couple –  a Slovak girl Veronika and her Japanese husband Kaoru. They met in Japan, fell in love there and moved to Slovakia. Their love for coffee and eagerness to work on something together resulted in creating this unique place.  
Matsu is mostly known for its matcha which is sourced directly from Japan. Because of importing it in bigger volumes, they can afford the higher quality for a reasonable price (meaning, there are also other places in Bratislava serving matcha but the quality is sadly lower).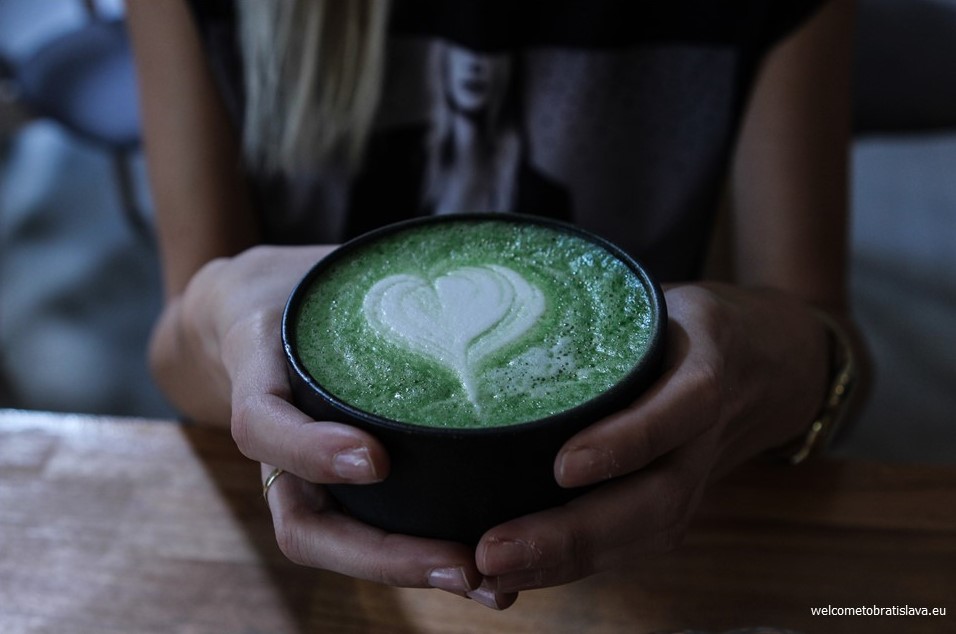 And why to try Matcha? Matcha is known as "the elixir of the immortals" – it is grown in shade and thus has higher tein content that the regular green tea. And there's more good news if you're mad for matcha. You can buy the matcha powder for your personal needs.
The interesting fact is that apart from the locals, Matsu attracts quite many foreigners as well and especially the young crowd, stopping by after school from the nearby faculties.  
INTERIOR
Matsu's interior is a designer piece. While the first concept was designed by the professional architects, the owner Veronika did not feel it reflected the message they wanted to convey and therefore she completely remade it with Kaoru on their own. Since he studied in Malmo, Sweden, they decided to incorporate the Scandinavian style fused with the Japanese aesthetics.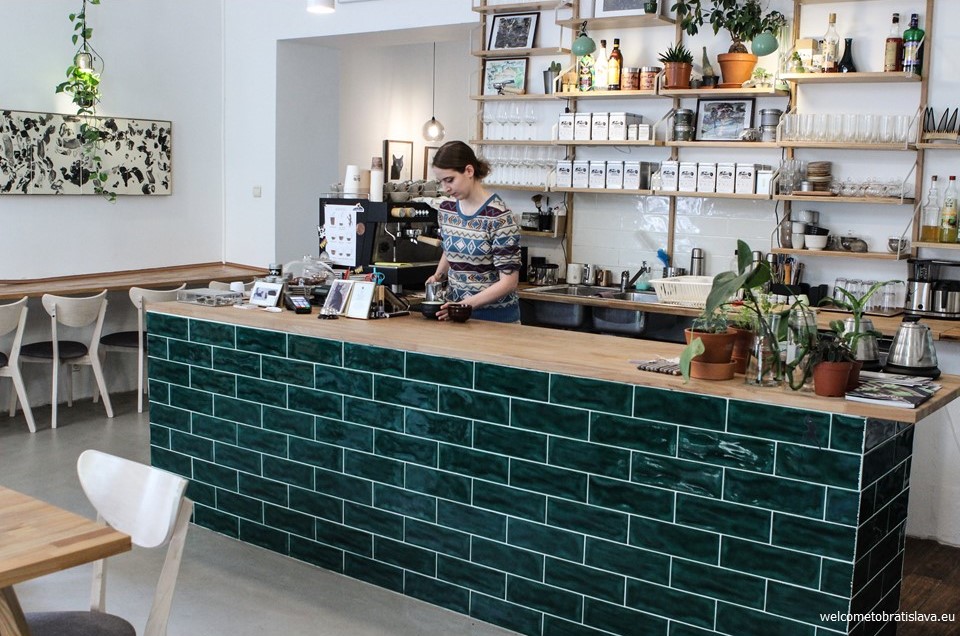 Simply put, the created space is a perfect example of the hybrid trend Japandi. Taking the modern flair of Scandinavian design and combining it with the timeless elegance of a Japanese aesthetic, it creates a look that brings together the best of both worlds. Matsu is an exercise in minimalism, with its function-driven space defined by a handful of statement pieces rather than an abundance of décor.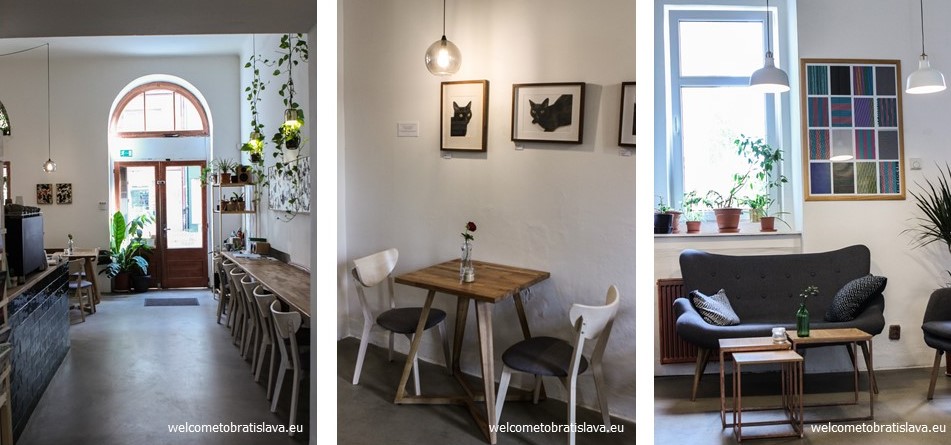 If we should mention only one detail that took our hearts away, it is the green plants filling the space and creating an urban jungle. We love this exotic flair!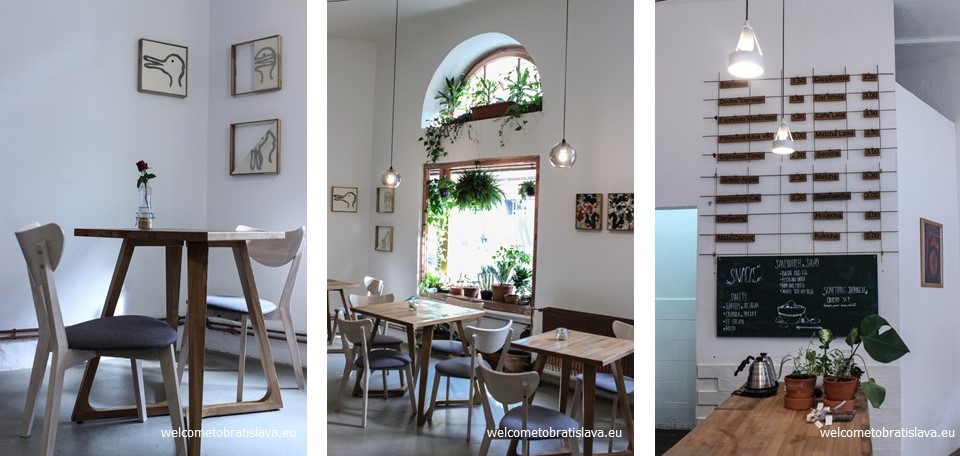 The artistic feeling can be also sensed through the paintings of the Japanese artists hanging on the walls as part of the temporary selling exhibitions.
WHAT TO HAVE IN MATSU
We already mentioned that Matsu's specialty is their matcha. But that's actually only the tip of the iceberg! The sweet-tooths that we are, we also recommend their decadent waffles with vanilla and matcha ice cream as the must-try.
For coffee lovers, Matsu sources its organic specialty coffee from Sweden (Love Coffee). The incredible team of baristas are specialists in coffee and tea and will make sure you enjoy the cup of your warm beverage the way you love it:)

Now let's get to the food offer in Matsu. The priority lies in the simple yet tasty meals. The flagship of their menu is a quintessential Japanese snack, the onigiri rice triangle. In Japan, it  is probably the most favourite convenience store find and a cheap fast-food to eat on-the-go. Here, they transformed it into a fulfilling lunch meal when serving it with a miso soup and deliciously seasoned salad. The onigiri is a flat triangle of rice enveloped in a crisp seaweed. The fillings range from katsuobushi to tuna in mayo sauce. And why the triangular shape? Legend has it that travellers moulded rice balls into the shape of a mountain as a way of asking for protection from kami (spirits), which were believed by Shintoists to live within every element in nature. A more practical consideration is that the triangle shape is more space efficient and thus easier to carry around.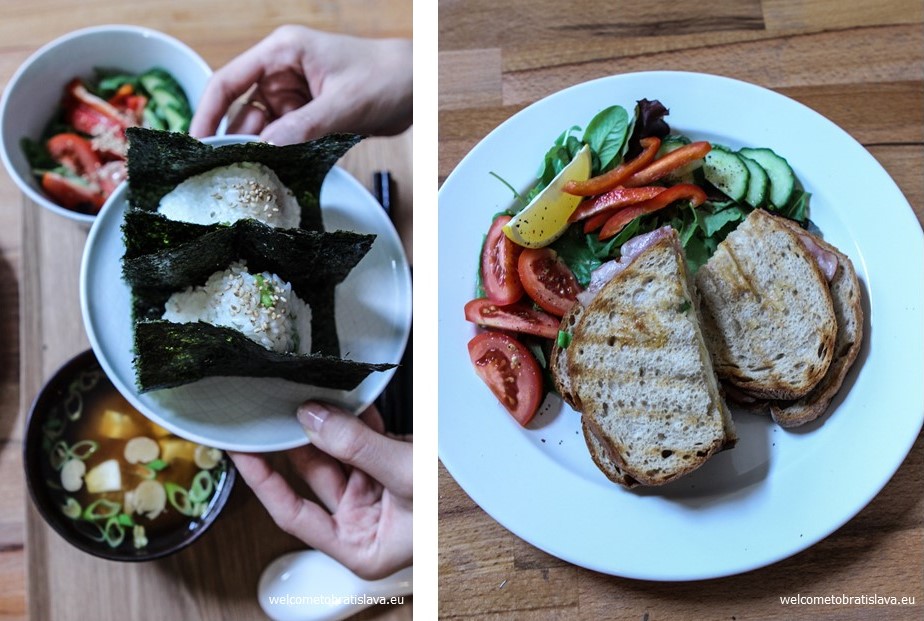 Apart from that, the planned novelty on the menu (still in testing) are the Swedish style open sandwiches with salmon and shrimp. In the meantime you can have one of the sandwich classics.
And for you Japanophiles, regular events watching Japanese movies and even Japanese conversation events take place here, too.
Author: Zuzana Mytna, Photos: Zuzana Mytna

 OPEN HOURS: Check the official FB site


 ADDRESS: Špitálska 51


 CONNECT: Website, Facebook


 MAP LOCATION: