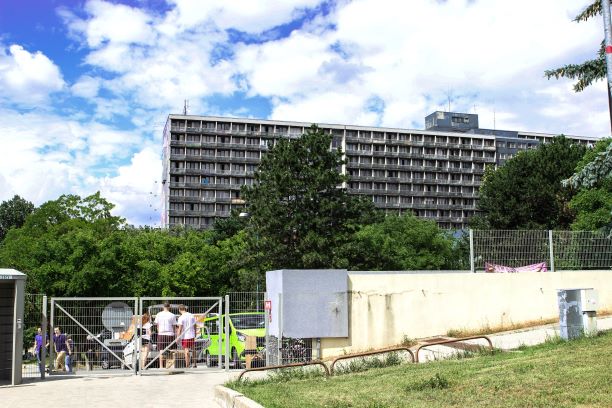 Mlynska dolina is a synonym for a student town/area within Bratislava, comprised of several student dormitories, located in a pleasant environment surrounded by nature. The range of services provided here is almost endless. And the advantage here is, they are much cheaper compared to services elsewhere in the city. And available to general public, too! In this article we are going to introduce you to all those things you can enjoy in Mlynska dolina – whether you are a resident or just a visitor.
ABOUT MLYNSKA DOLINA IN BRIEF
Mlynska dolina is the biggest student agglomeration in Central Europe. There is no such a concentration of students in Prague or Vienna or another major city of Central Europe. And this creates the special atmosphere, a distinct liveliness of this area. It lives here at midnight every day of the week during the school year. The majority of the people living here are young students. However, summers are naturally calmer, as students have their holidays, and the area is open for public serving as cheap accommodation in the months of August and September.
There are many other services in the large area of this student town. Restaurants, pizzerias, discos, food, non-stop fast food, a tea room, a coffee shop, copy services, or a University Pastoral Center. You can enjoy sports in ladies' and men's fitness, but also in adjacent sport fields (tennis, football, beach volleyball). Many of the mentioned services are provided directly inside the Šturák building – the tall and main residential building of the complex, which is thus probably the most multi-functional building in Bratislava :) The nearby forest offers great opportunities for mountain biking and running. Several student work agencies with many job opportunities and part time jobs are also housed here throughout the year.
HEALTH CARE & PHARMACY
There's a health center that provides primary as well as professional health care to students, with specialists like a dentist, a gynecologist, an ophthalmologist, a psychiatrist, a psychologist or a pediatrist. Another health center – "Poliklinika" – is located directly at the final stop for buses 31, 39 and 139. The health care options include one-time appointments; year-round health care program; family packages; packages for seniors; year-round health care in one surgery only; or premium preventive check-ups. If looking for a pharmacy, you will find one "Lekáreň" in the same building as the "Poliklinika", or in the Cubicon Gallery.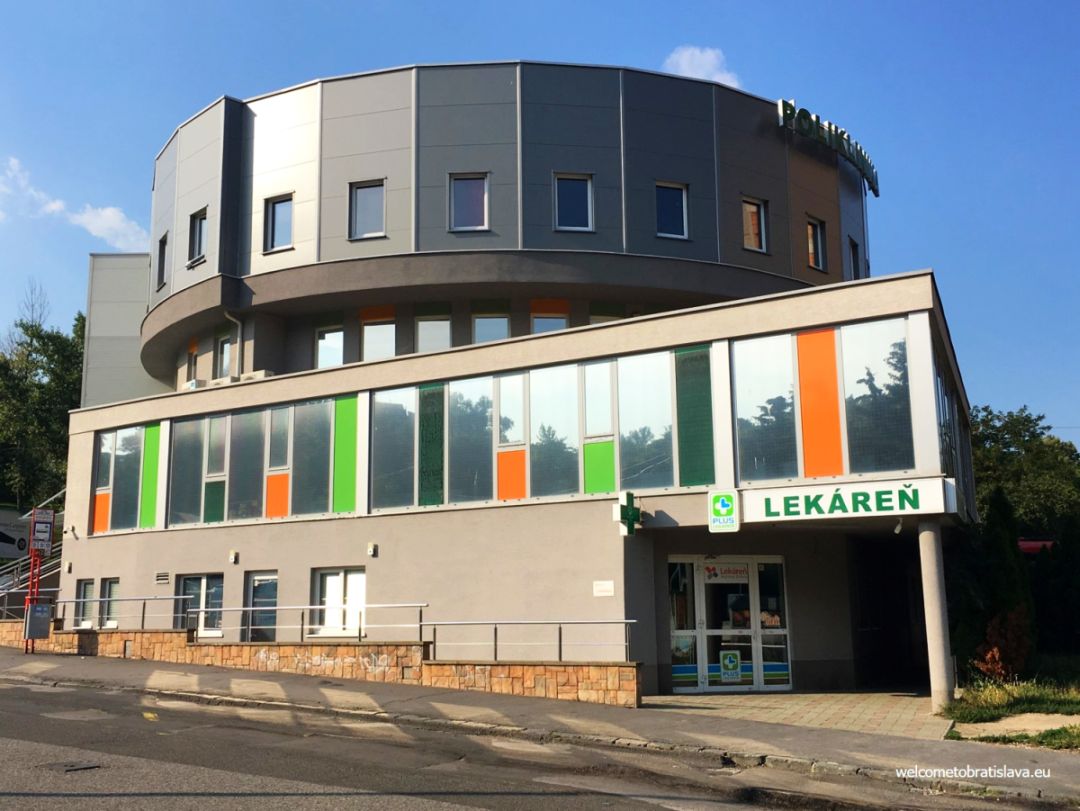 GROCERY STORES
Opposite to the bus stop, there is a "Terno" grocery store which is open daily till 10 pm (except Sundays – till 8 pm). Located in the Cubicon Gallery, within the area, you can find BILLA supermarket, too.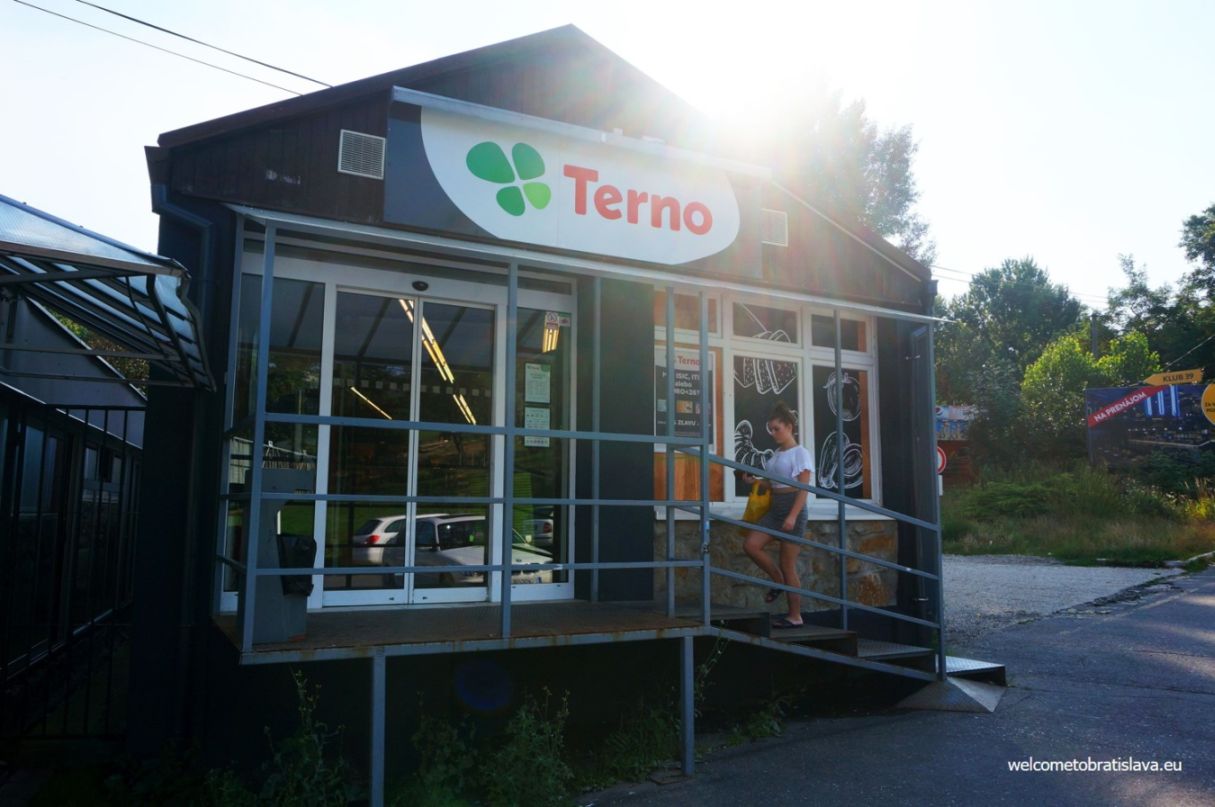 SPORTS
Sports halls
You can use two indoor sports halls for football, basketball or volleyball in the area. The Faculty of Education owns a hall of 656 m2, and the Medical Faculty provides a bigger one with 1015 m2. You can find in the Block J (Manželáky). Bookings can be made online and via email lucia.hrnekova@uniba.sk :)


(source: mlyny.uniba.sk)
Climbing room
Are you into indoor climbing? Well, you can do so in Mlynska dolina! The Climbing Walls project, prepared by the Mlyny campus in cooperation with student residents, is operational and can be found on the second floor of block AD E, door number 75a. Keys to the room are available every day from 5 pm to 11 pm at the University Cultural Cenre (UKC) in block AD T. Students have free admission. You need only to leave your ISIC as a deposit at the UKC.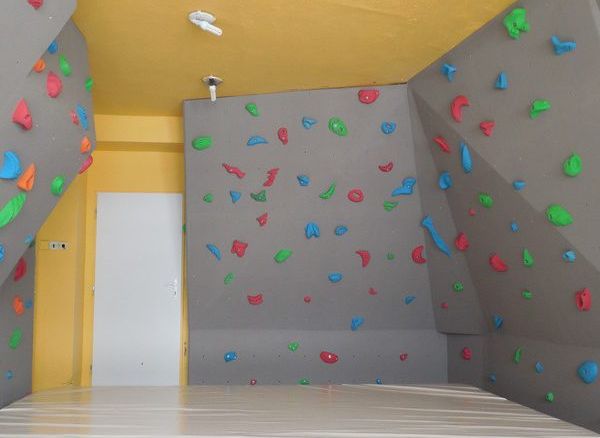 (source: mlynska-dolina.sk)
Gyms
Hektor Fitnesscentrum is a big gym with a size of 700 m2, located in Mlynská dolina – Atrium houses, block K. It provides a number of fitness machines, dumbbells and aerobic trenchers (stationary bicycles, rowing treadmills) and is open daily 7 am – 11 pm. You need to become a member to be able to pay a visit. After paying the membership fee for the selected period (week, month, year etc), you can come here as often as you want for an unlimited time. You can get your member card Mondays-Fridays, 5 pm – 7pm at Aura tearoom located in the lobby of the Šturák building.
Dyana Ladyfit is a gym for women only, located in the lobby part of the Šturák building, block A, with a size of 400 m2. The principle is the same – you need to become a member for a certain period of time. Sauna is part of the gym and is free of charge to all the members. Open daily 07:00–23:00.
If you are into Thai box, you can practice it in the Titan Gym – a sports club for those who are interested in improving their skills. At the moment you can train Thai boxing, boxing and MMA. You can find it in the area of Atrium houses, block E.


(source: titangym.sk)
Fans of martial art will be happy to hear there's also IWCHS. Independent Wing Chun System that works with renowned Wing Chun masters. It also actively cooperates with the Institute of Applied Psychology and organizes practical and theoretical seminars. If you want to deal with a fight strategy, look for advantages in every situation and want to use psychology in difficult and stressful situations, this is something for you! The center can be found in the Atrium houses, block E, ground floor. More info.
OTHER SERVICES
ATMs
There are two ATMs in Mlynska dolina, provided by ČSOB bank (in front of the Šturák building) and Slovenská sporiteľňa.
Post
If you wish to receive post at the campus, please ask the sender to include precise identification of the addressee as given on the official website. The addressee will be notified of the delivery of mail by e-mail. A person collecting post must present their own valid Mlyny accommodation card. No other documents will be accepted.
Copy service
If you need a copy service, to scan a document, help with graphical design, get a roll-up, business cards, print out photos etc, stop by at Anwell copy service located in the Šturák building – block B, side entrance on the left. If besides copy service you also need to buy stationery, use Internet or laminate something, your choice should be XC copy service which you can find in high-rise building block C, second floor.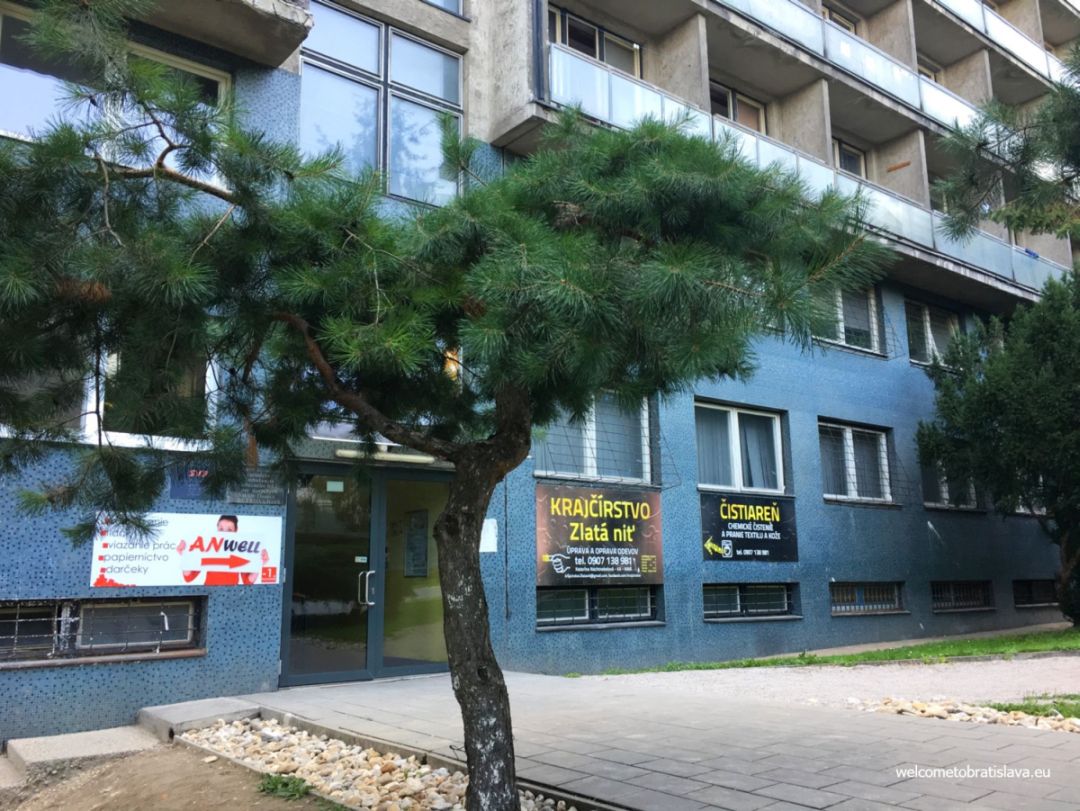 Hair salon & Tailor
Are you looking for a professional hair salon with services for student prices? Visit Unilook hair salon – set inside the Šturák building, the same entrance as for the copy service Anwell (picture above). They provide services for ladies as well as gentlemen. If you need any type of repair or modification of your clothing (shortening, tapering, zip replacement, belt reduction), stop by at the tailoring service Krajčírstvo Zlatá Niť (same entrance, too).
Newsstand
During weekdays you can buy newspapers and cigarettes at a newsstand opposite to the main bus stop. It operates from 6 am till 6 pm.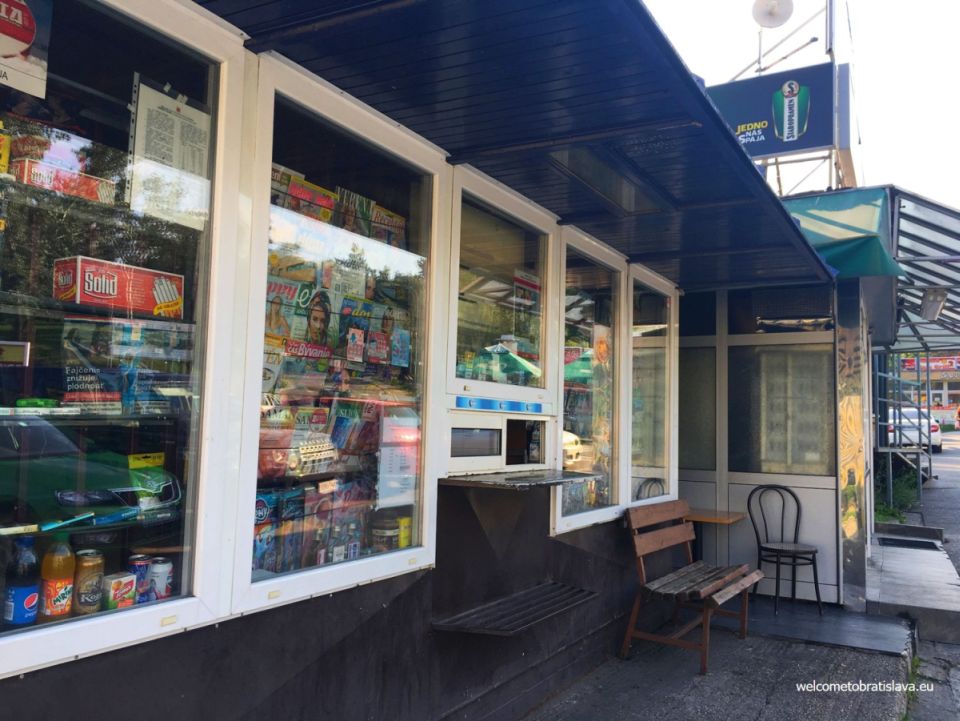 Parking
If you have a car and want to be parked as close as possible, it is possible using special parking cards. Drivers of motor vehicles must register a card or take an entry ticket with an hourly charge to enter the campus. If you are interested in reserving a parking space, you need to contact the marketing department via marketing@mlyny.uniba.sk. You can also rent a special space with a lockable column. However, if you do not mind a few minutes walk, you can use one of the big parking lots in the area, or next to the Cubicon Gallery. These are free of charge!

In case you own a bike, use the convenient bicycle storage with a lockable store room. You will need to fill out a registration paper and pay 5 € refundable fee in order to receive your key.
EAT OUT OPTIONS
Catering services are provided by the "EAT and MEET" and "VENZA" canteens in the AD block, offering daily menus. At "EAT and MEET" they serve food all day Monday to Friday including breakfast, with lunch and dinner only at weekends. Every day they prepare two kinds of fresh soup, at least 7 main courses and various side dishes that you can combine, including refreshing salads and desserts.
In VENZA, they strive to offer tasty home-style meals "as yummy as Mummy's" made from high-quality seasonal ingredients and plan their menu to reflect the wishes of those who appreciate the focus on home-style, traditional cuisine. You can look forward to choosing from a selection of 8 meals with a focus on traditional recipes. Opening hours are weekdays from 7 am – 8.30 pm. VENZA is closed at the weekend!
(Author's note: VENZA canteen is closed during summer until 19th August 2018)
Right in the front part of Mlynska dolina, before walking towards the Šturák building, you can find Sole Grill – offering fresh pizza, kebab, falafel, burgers, fresh salads and other popular dishes. Sit inside, on the terrace or in the smoking area. They have a 20-hours take away service and provide food delivery as well. Come here to watch live streaming of favorite sport matches or to use the free WiFi!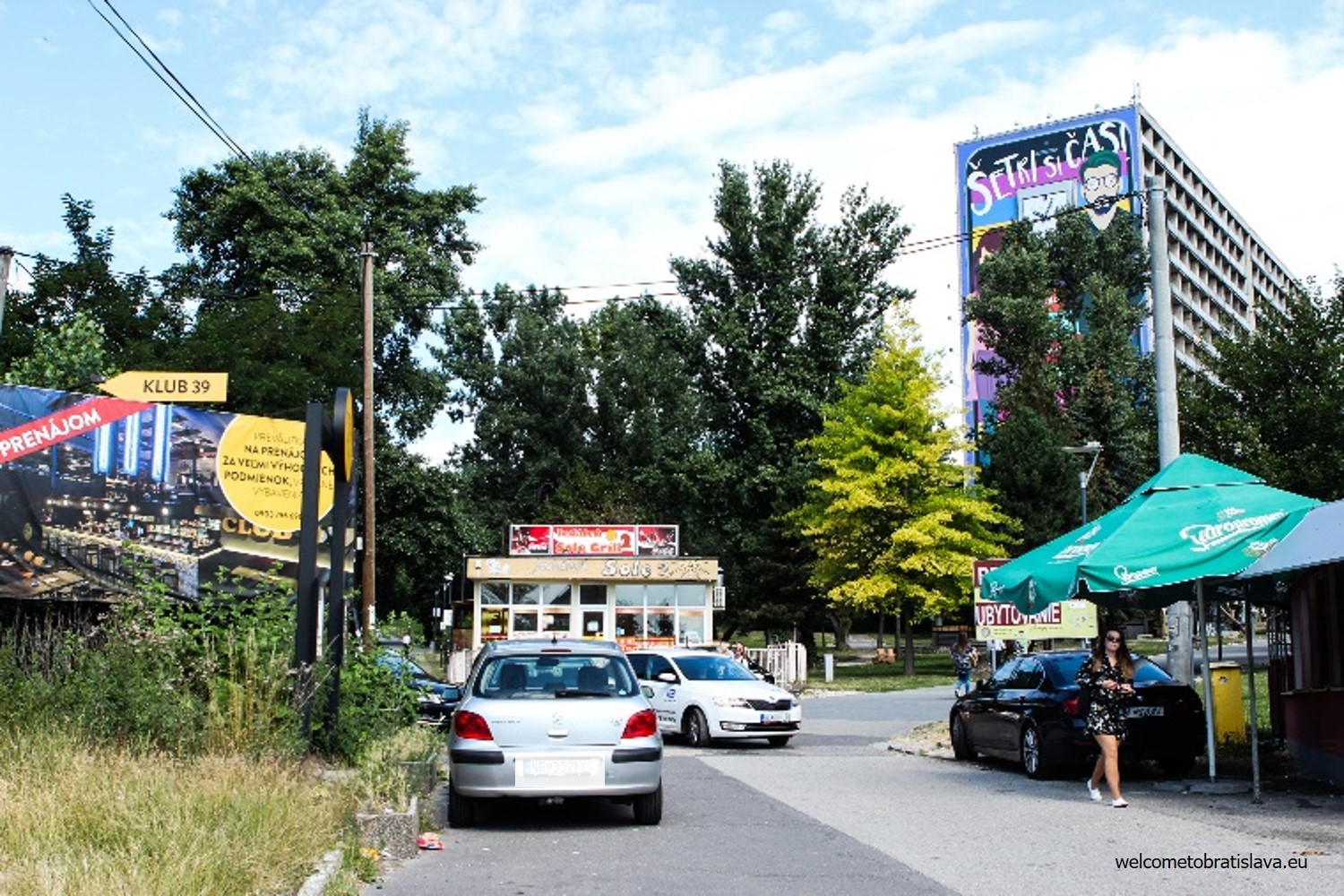 Inside the Šturák building, you can find páROCK stand – offering varieties of hot-dogs and similar snacks.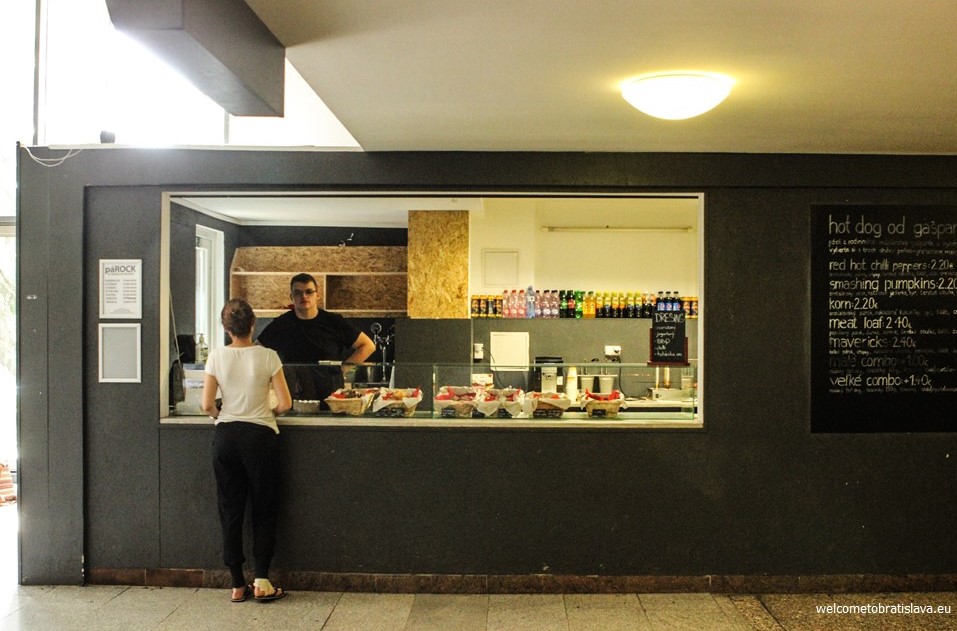 If you are a night person and get hungry after some proper party, you should remember the place called Alkaysar Food where you can get some fast food daily until morning hours, similarly at Alibaba Kebab & Grill. Some pizza, beer and wine is offered at Lucka – a small place with Slovak and Czech beers, open daily from 5 pm till 2 am.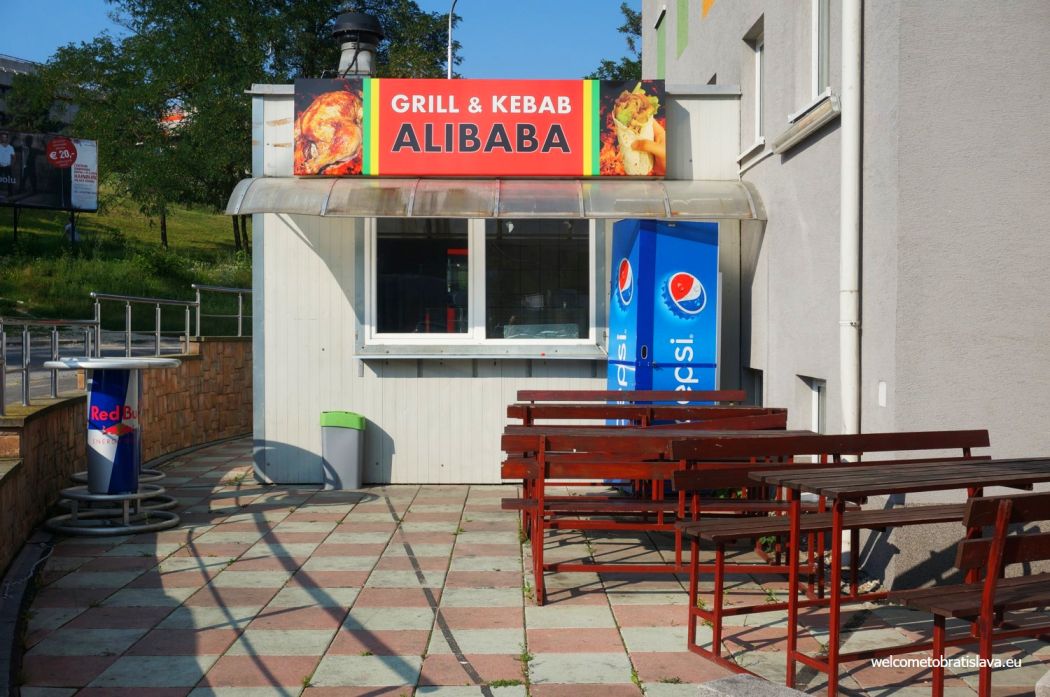 Aura used to be a tearoom popular for water pipe smoking, but in time transformed to have this more "cafe" feel. Besides teas and water pipes, you can also have other drinks and small snacks such as waffles, pancakes or sausages. The place is open seven days a week from 6 pm till 2 am.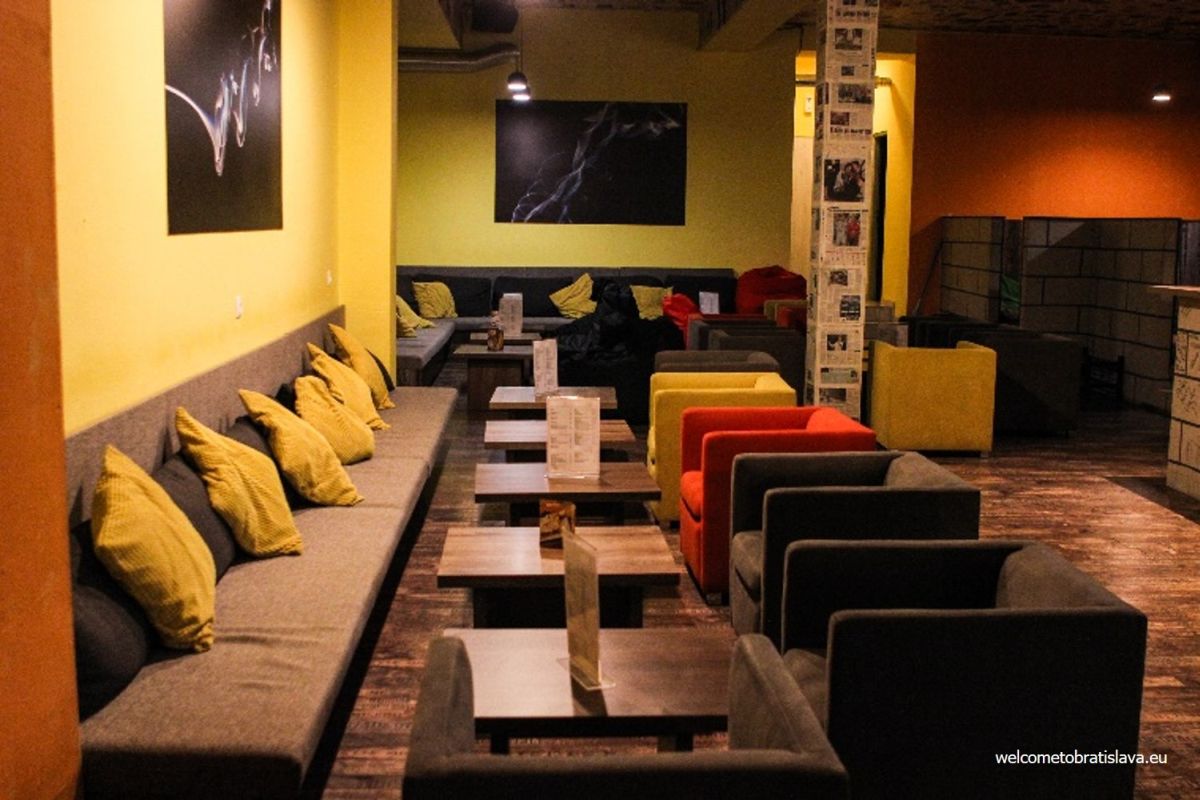 NIGHT LIFE
Unique Club is a special night club which "lives" on Tuesdays and Wednesdays during the week. Similarly to the above Aura, Unique found its home also inside the Šturák building, in the underground part. You can check the upcoming program of the place here.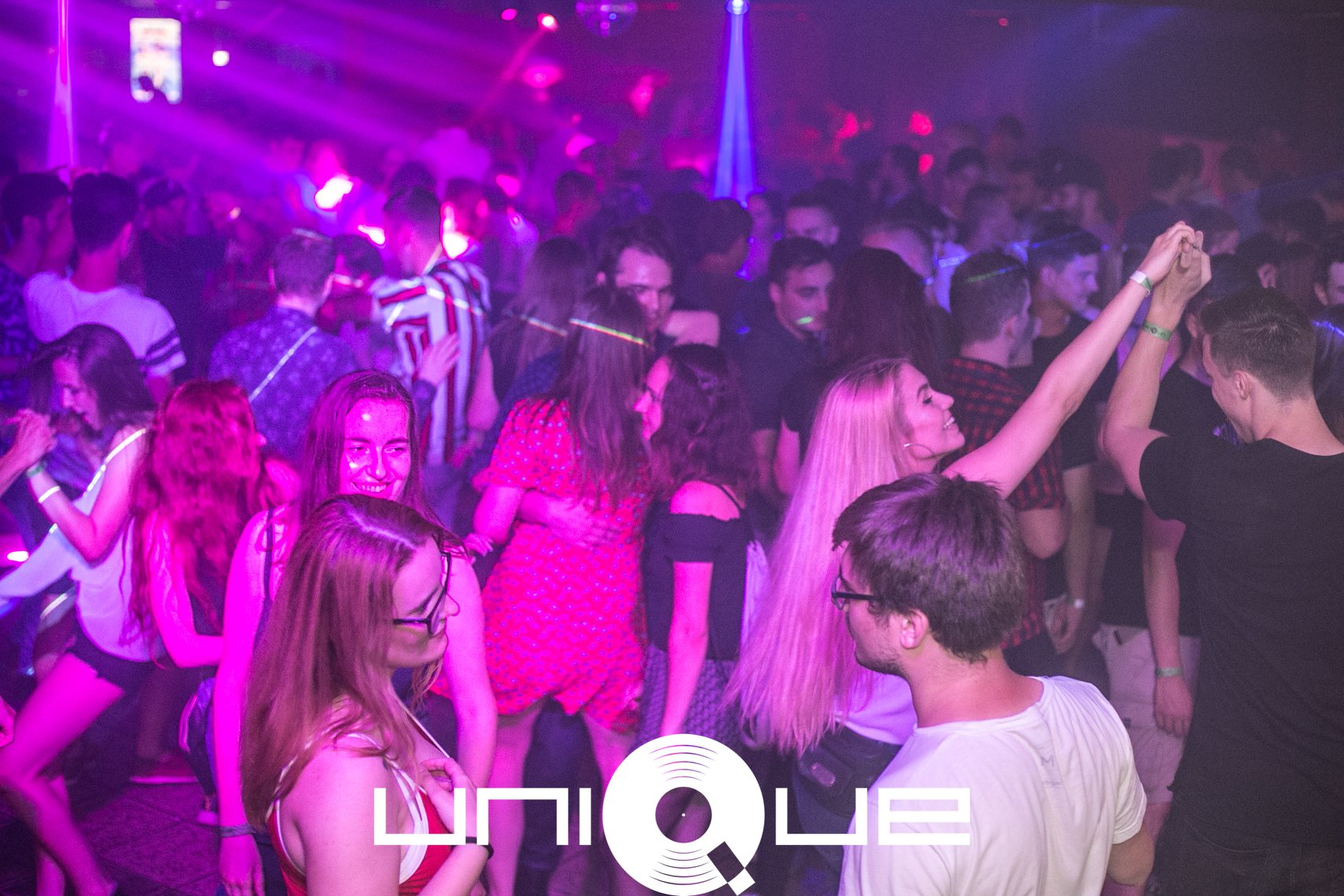 (source: Unique Club Facebook)
If you look for a place to enjoy some beer with friends, stop at Musicat – a stylish pub often with live music where you can also watch live streaming of sport tournaments and get to dance!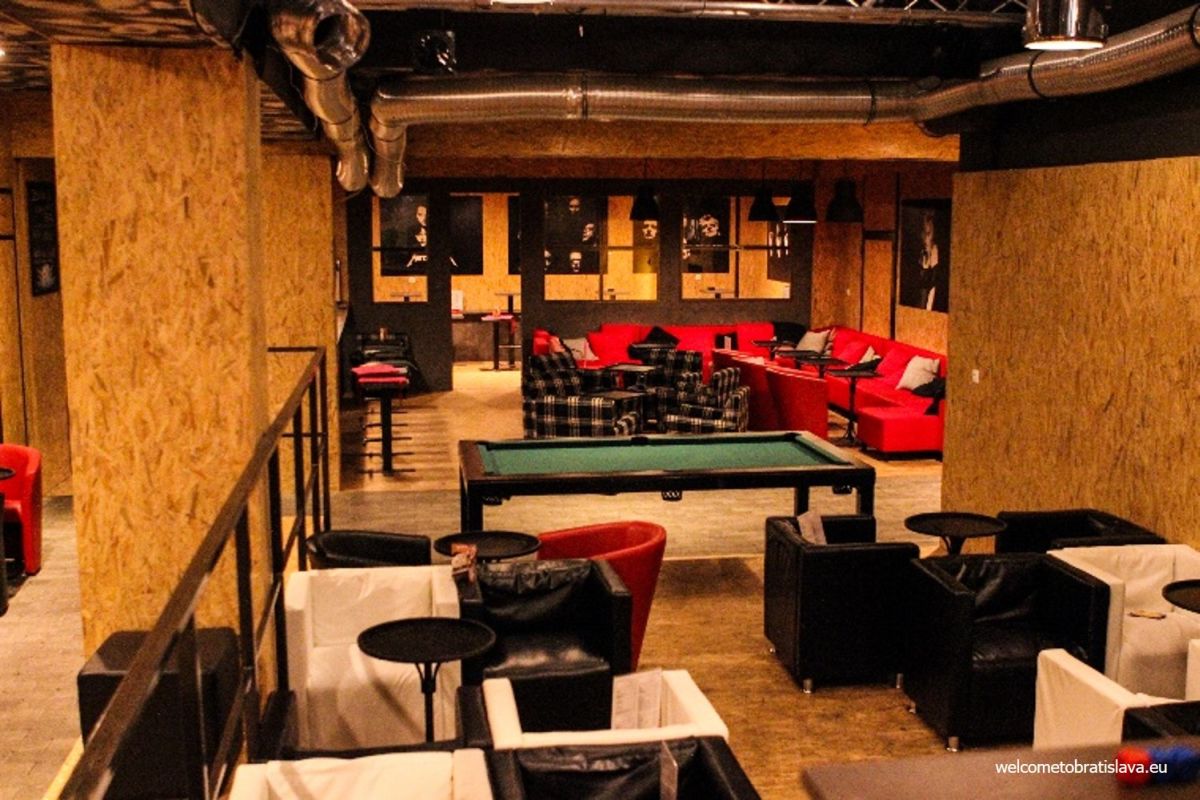 UPECE – UNIVERSITY PASTORAL CENTER
Upece is a Roman Catholic Church institution for students and youth situated inside the Šturák building – in the lobby you turn right, go up the stairs and behind the copy service, you will see the entrance by your right. Come for religious masses, but also concerts, theater and workshops. There is a library and a study room built inside. You can lend a board game, play table football, or go dancing here.
IF YOU LIVE IN MLYNSKA DOLINA
If you choose Mlynska dolina for your student accommodation (e.g. during Erasmus) or you book a room during summer when it's open to general public (with prices starting from 3.50 € per night per person), you'll be able to use the nonstop laundry service (in various buildings). You can find a warehouse for bedsheets (in the basement of block VBB), too. There's a long list of study rooms – which can be used for studying as well just relaxing with a book without distraction.
TURNSTILES
The listed canteens Venza and "Eat & Meet" are situated in the accommodation section of the AD blocks, "behind" the walls of special turnstiles which were built for security reasons. If you are a non-resident, and you want to eat at the canteens, you will be admitted here only for the purposes of visiting the canteens. And you will need to leave in the given time (entry/exit rights are limited to the opening hours of the canteens). There are different conditions for non-residents for entering this area, depending on whether you are a student, a third party, a visitor to a business tenant etc. If you are a resident, the guidelines vary – read the conditions for residents.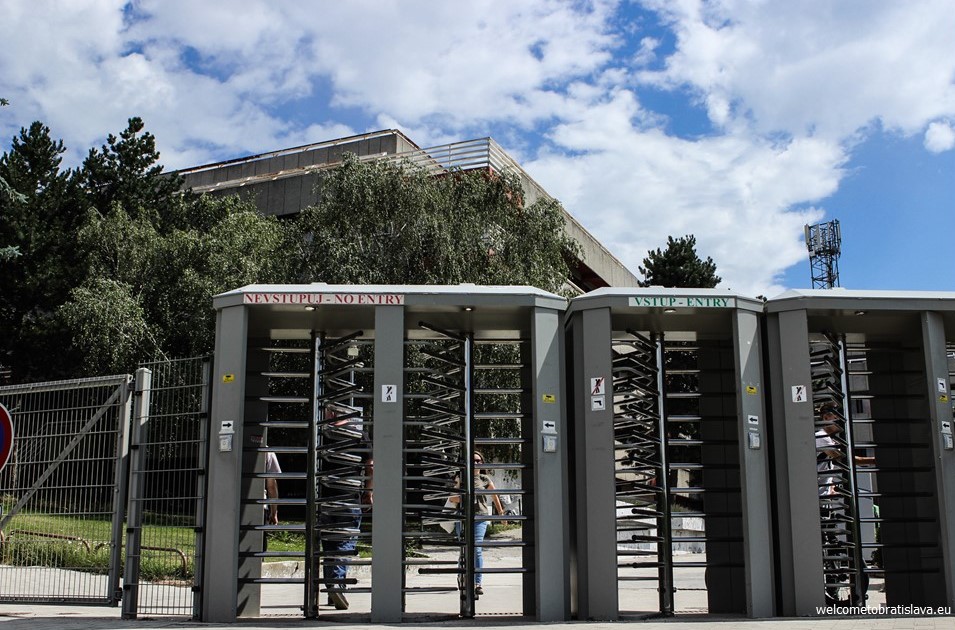 The services at Mlynska dolina aim at improving the living conditions and the overall service structure for students and visitors of the area. This also means you will find most of the services much cheaper than elsewhere in the capital city. For a slightly "higher-standard", look up all the services provided by the nearby Cubicon Gallery.
Check out this virtual tour of the whole area of Mlynska dolina!
Author: Maria Kecsoova
MAP LOCATION: