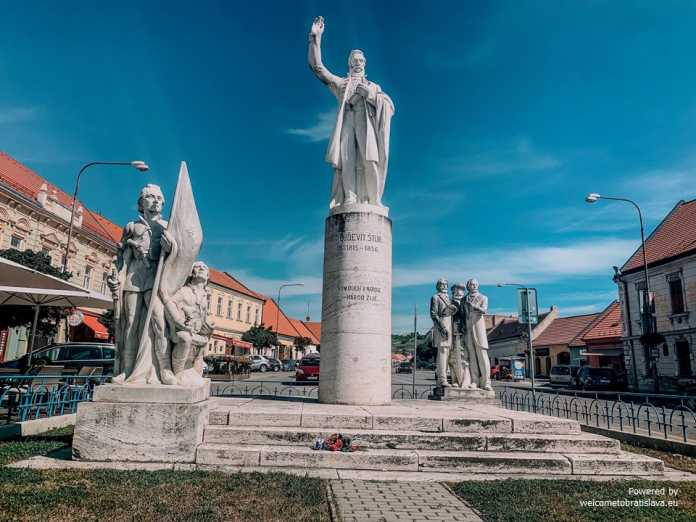 The name Modra may not mean much to the average English-speaker, but to those who speak Slovak, the color blue will come to mind since modrá means blue in the Slovak language. People who know Modra will also think of the curving vineyards in the hills, drinking wine while relaxing and admiring the sights of historical buildings, and the famous blue majolika. Each autumn, the town has a wine festival, which allows visitors to capture the essence of the city.
LOCATION
Modra is an incredibly old town, which is why you will have such a heartwarming experience when spending the day there. It really feels like the town was gently placed along the Little Carpathians a long time ago. It will take about 40 minutes to reach Modra from Bratislava and the best way to get there is by car or by a 502 bus. You will instantly feel relaxed upon arrival. The feeling of being outside the city and enjoying the traditional aspects of Slovak culture makes the trip worthwhile.
HISTORY
The town has evidence of originally being built in 3000 B.C.E. due to the preserved walls of Zamcisko. Many years later in the 1100's, Modra was owned by the bishop of Nitra, Geza II of Hungary. Soon after this time, there were Mongol raids, which destroyed most of the town. Germans then came to this area and are known for starting the wine industry, which brought Modra back to life. Modra later became a Royal Town in the 1300's. In the 1500's the idea for Modra's famous majolika, or earthenware, was brought to the town by Anabaptists. The Anabaptists were part of a religious sect during the Reformation and they lived in Modra at this time to escape persecution in Moravia. Today, the majolika and wine are famously known around Slovakia and the town celebrates their delicious wine yearly with delectable tastings.
MODRA MAJOLIKA
There are several majolika shops in the town of Modra so that you can browse the different designs and types of vessels, including vases, jugs, and bells. You may want to take a few home as keepsakes and it is important to note that the smaller pieces are very affordable. There are many other colorful pieces besides the Modra blue, but the blue truly represents the town. There are stunning designs ranging from the traditional loops and swooshes, to elegantly painted flowers and grapevines. Some artists are now taking the liberty to create their own designs to introduce new techniques to the traditional art form. Make sure to check out Slovenská Ľudová Majolika for the most eye-catching display of traditional majolika.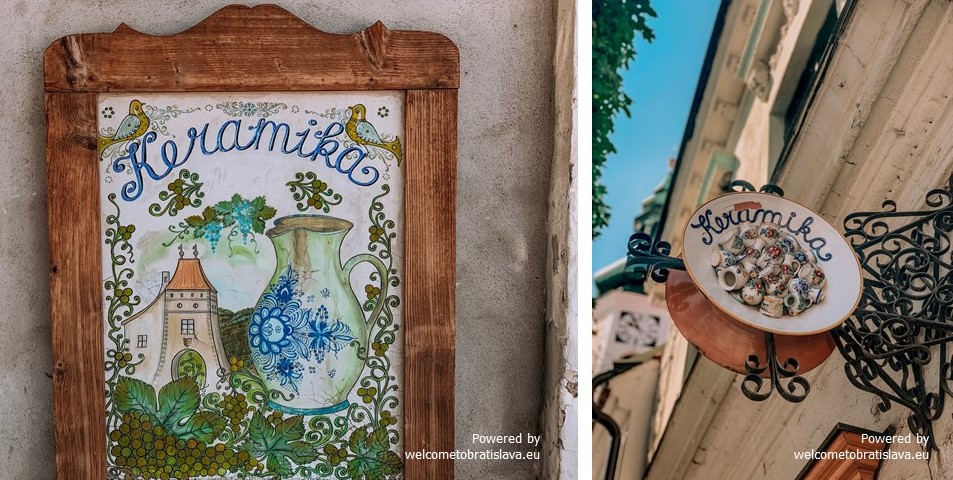 MODRA WINE,  ĽUDOVÍT ŠTÚR & LANDMARKS
A trip to Modra is not complete without a walk through town to admire the enchanting landmarks followed by a glass of wine.
When talking about Modra, we cannot forget to mention Ľudovít Štúr, our national revivalist and patriot who codified the Slovak language and who spent his last years of life in Modra.
Today, you can visit a museum dedicated to his life and work that offers an exhibition in English language too. The exhibition is not too big and will not take much of your time.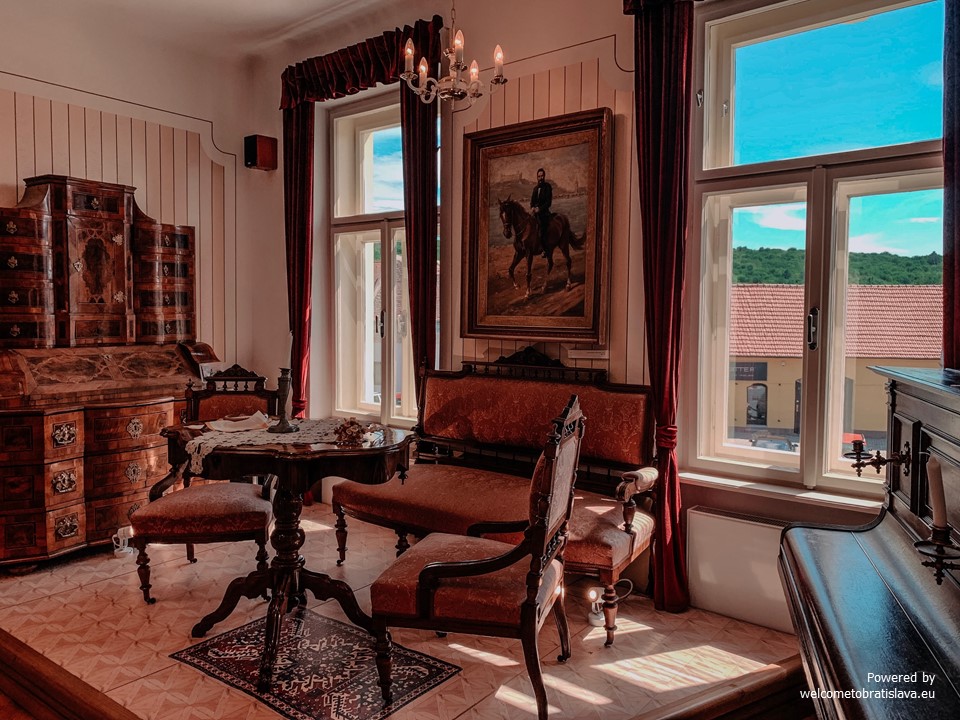 And the museum is actually hosted by a building where on 12th January 1856 Ľudovít died after being injured during hunting. You can see the room in which he died with the original furniture.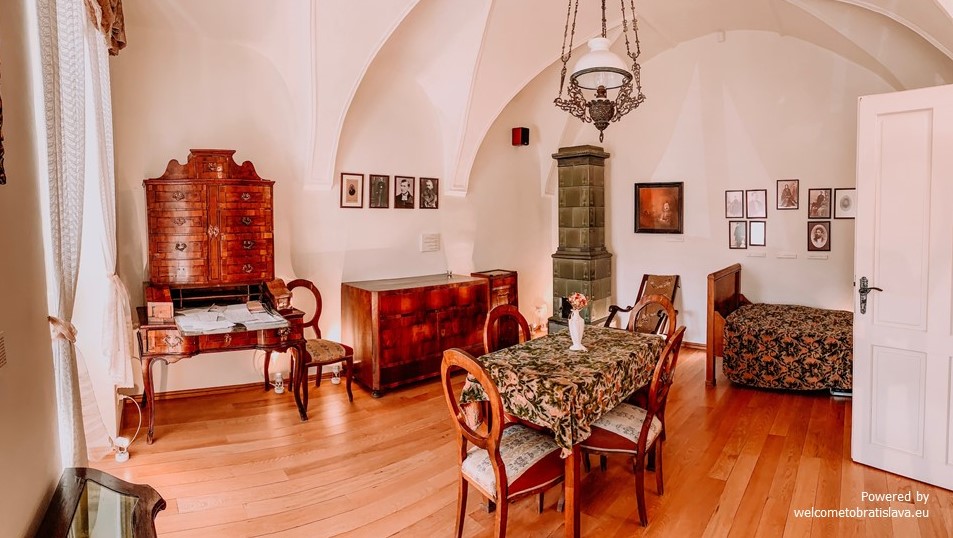 Since Štúr played an important role in our national history, you can see his face with famous moustache and beard at many places in Modra including souvenirs or monuments. One of the most notable is the statue of Ľudovít Štúr.
There are several spots in Modra that are necessary to check out while visiting.
A little further down the road, there is also a large tower with a passageway that was once the upper gate of the town wall.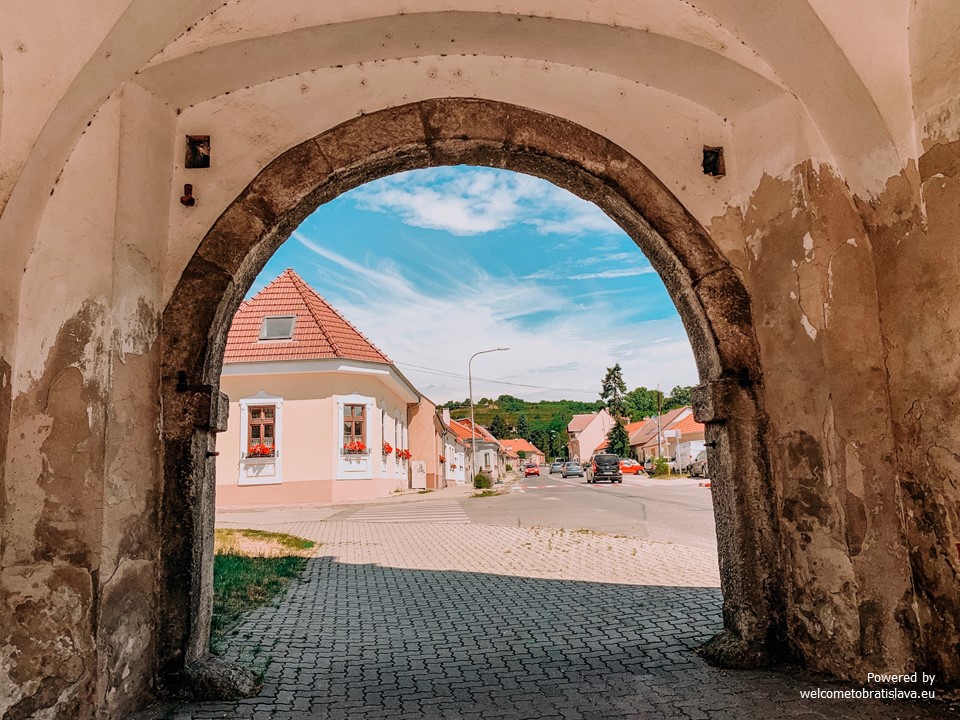 Additionally, along the small stream running through the town is a small chapel dedicated to Mary, which was built in the baroque style in the 1700's.
After you have taken the time to admire the memorable buildings in town, it is a good idea to check out a local wine producer, such as Fedor Malik & Son, Wine Fiala, or Vino Kmeťo. We also enjoyed café Staré Časy and their ice-cream.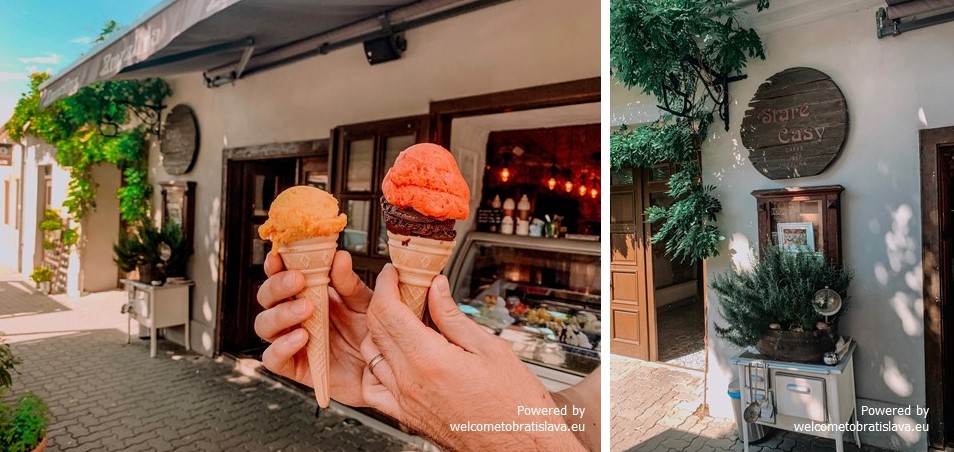 The main white grapes grown in Slovakia include Sweet Tokaj and Welschriesling and the red grapes include Blaufrankisch, and Cabernet Sauvignon. Make sure to try one of these varieties during your visit.
EXPLORING FURTHER
ZOYA MUSEUM & ELESKO WINE PARK
Another place that is quite special is Elesko Wine Park and Zoya Museum located in the middle of the wineyards. The setting is quite enchanting. You'll also like a modern building hosting the museum contrasting with the romantic nature.
Zoya Museum owns one of Andy Warhol's largest collections not only in Slovakia, but also in Europe, which includes a portfolio of serigraphs and canvas works. That's why the first thing that you notice when entering the building is a lifesized statue of Andy Warhol. His works are not always on display here though, as they are very sought after and often travel the world. However, you can see many works of the contemporary local artists displayed that are worth visiting.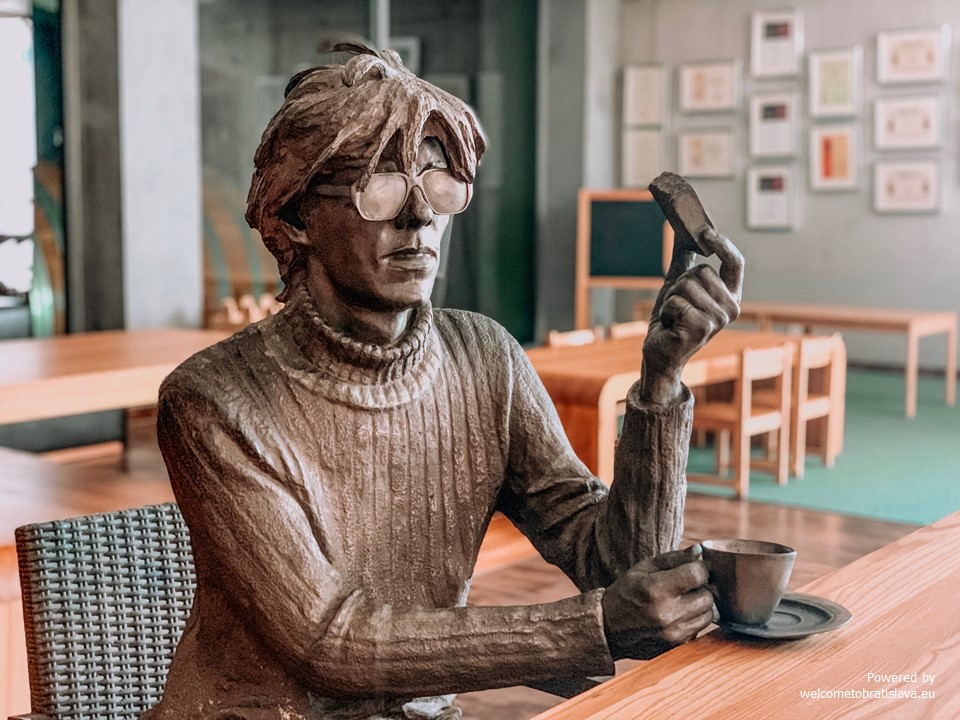 The setting in the middle of vineyards is no surprise. As mentioned, the building is not only a gallery but also a wine park. It's a place where wine and gastronomy entwine – you can enjoy here home-made meals, special venison delicacies and premium wine from their own production ELESKO. Just be careful about the prices as these are definitely on a higher end. As far as we are concerned, the service and the quality of food were really good but the prices were just too much. We recommend visiting it for at least a glass of wine and enjoying the spectacular setting.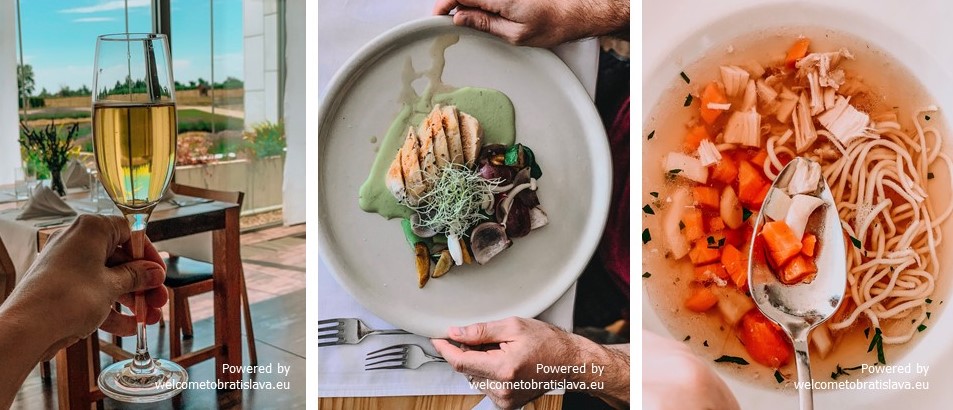 FARM POD GAŠTANKOU
If you have kids and happen to be in Modra, we definitely recommend visiting this lovely family farm.
Picture an idyllic location under the forest, above the vineyards and between meadows. During the main season, you can watch domestic animals, ride a horse or attend thematic weekends with creative workshops and different games. They have a small establishment offering warm dishes, cakes, salty baked treats, lemonades or coffee.
MODRA LOOKOUT TOWER
If you want to enjoy the beautiful nature around Modra, this is an interesting tip for you. The 20 m high structure was rebuilt in the autumn of 2018 so that outdoor enthusiasts could once again enjoy the views of the surrounding towns and mountains. However, count that getting here involved some hiking and the hike itself takes about an hour to complete for those who walk at a steady speed. We were writing more about this place in this article.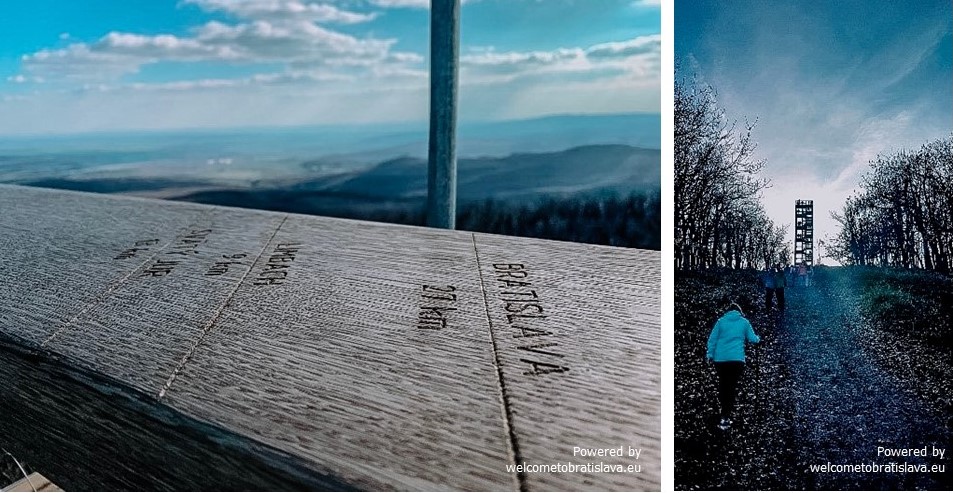 WELLNESS AT HOTEL ZOCHOVA CHATA
If you are are considering to spend a night in Modra or are just seeking the peaceful surroundings, this architectural jewel hidden in a forest might be a good tip for you. We have a soft spot for Zochova chata and often come here to enjoy its amazing wellness facilities. And we have good news for you – there is a free entrance to the wellness & spa center for all its hotel guests!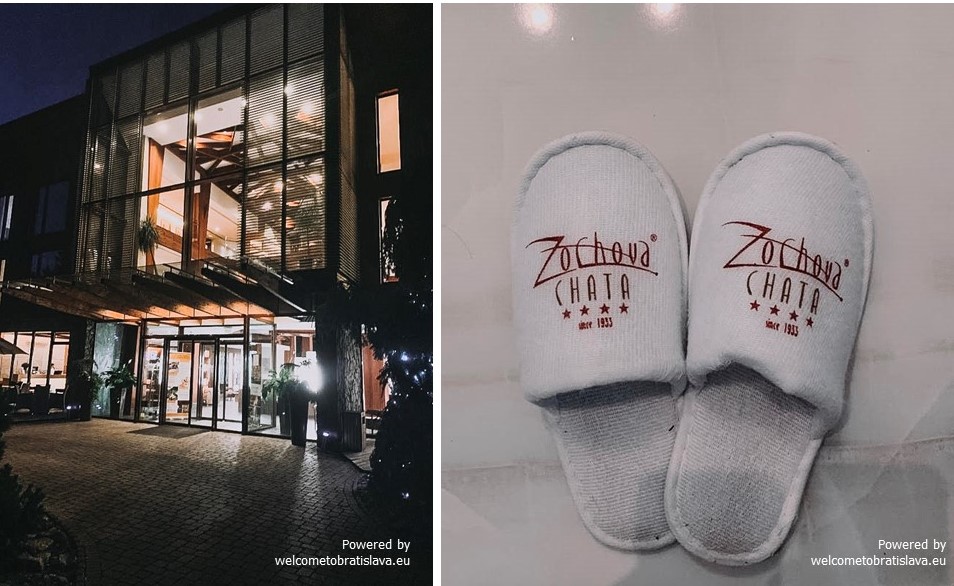 Hotel Zochova chata**** is situated in the beautiful nature of the Little Carpathians, in a dense beech forest close to the town Modra. A former log cabin with history since 1932 has been gradually transformed into a luxurious building. You will be amazed with the beautiful architecture of this place in full symbiosis with its surroundings. The dominant elements are wood and glass and the big windows will give the opportunity to become completely absorbed by the tranquility of the surrounding nature. Again, this luxury does not come cheaply, so be ready for more than a humble bill.
Author: Kathryn Baurhenn, Zuzana Mýtna, photo credits: Zuzana Mýtna