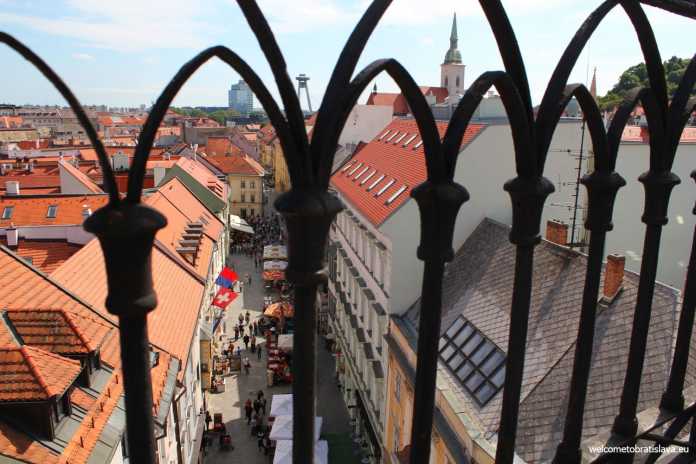 A small museum but a wonderful view which you can enjoy from the top of the Michael's Tower where this Museum of Arms is located. This building together with its gate represent the best preserved fortification in Bratislava, originally built in the 14th century.
LOCATION
The Museum of Arms is located in the original part of the medieval municipal fortification in Michael's Tower at Michael's Gate, Bratislava's very city center. After taking a few stairs and getting to this very top of the tower, you will be rewarded with a beautiful view on the whole Old Town and its surroundings.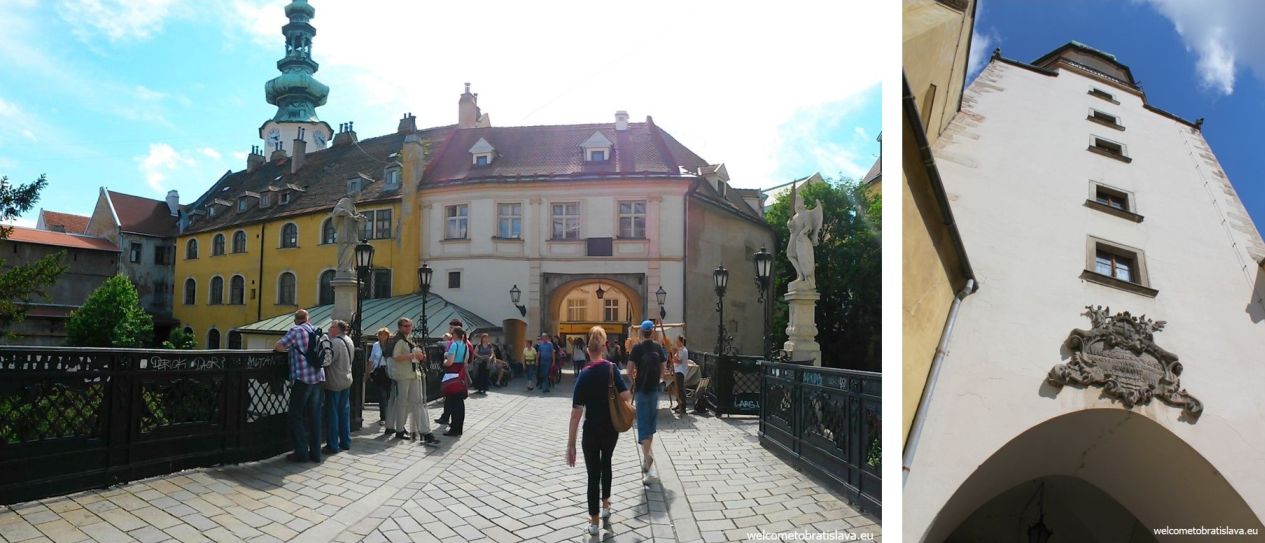 THE INTERIOR
After walking in you will see this old staircase which will lead you to a small room. A nice lady will greet you there and offer you a ticket. Further on you will need to take wooden stairs through the floors. On each one there are wooden-framed windows from where you can watch what is going on on the streets.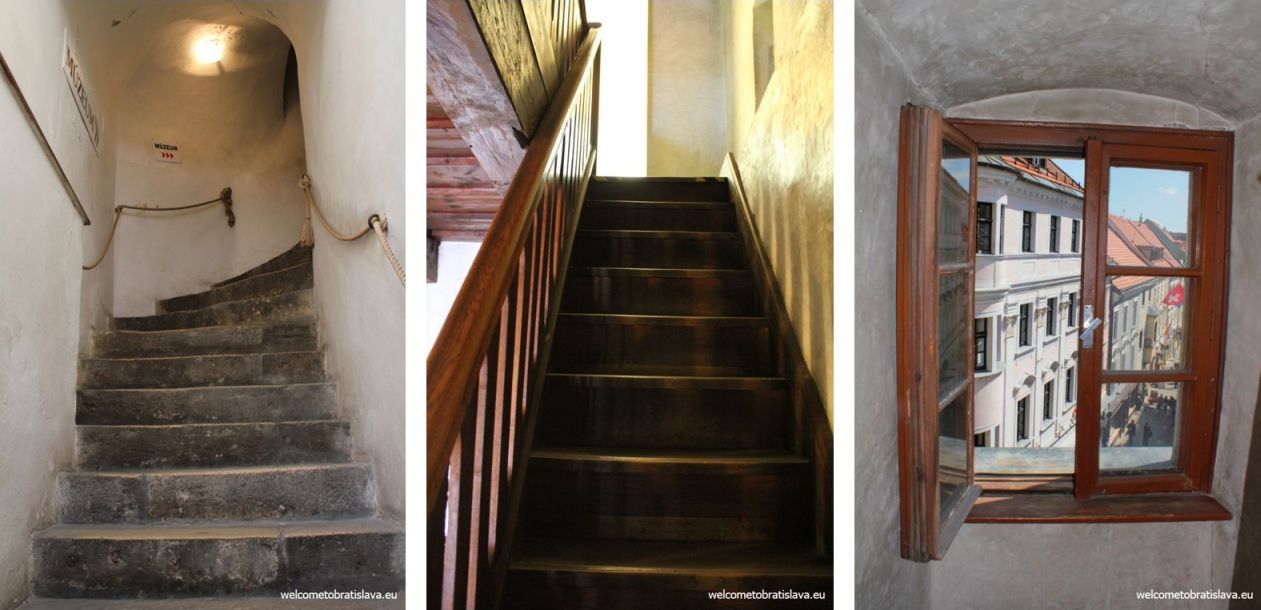 WHAT TO SEE IN THE MUSEUM OF ARMS?
This museum's exposition introduces its visitors to the history of the town fortifications. On three floors you can see different types of weapons, military equipment and firearms.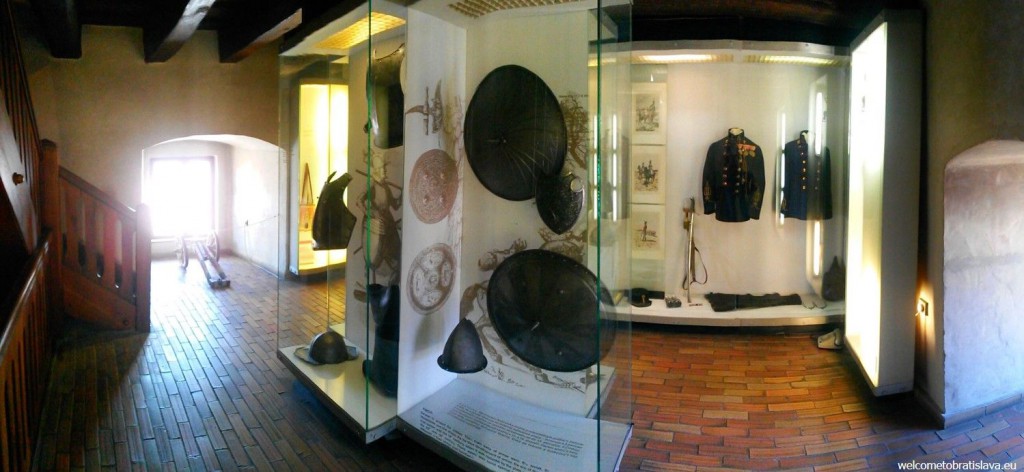 On the top floor there is an entrance to a walkway from where you can have a view on the historical part of Bratislava and its surroundings.
Here for example you can see the castle, the St Martin's cathedral or the UFO tower.

We like to watch people underneath on the Michael's street – it is so narrow, colorful and vivid! :)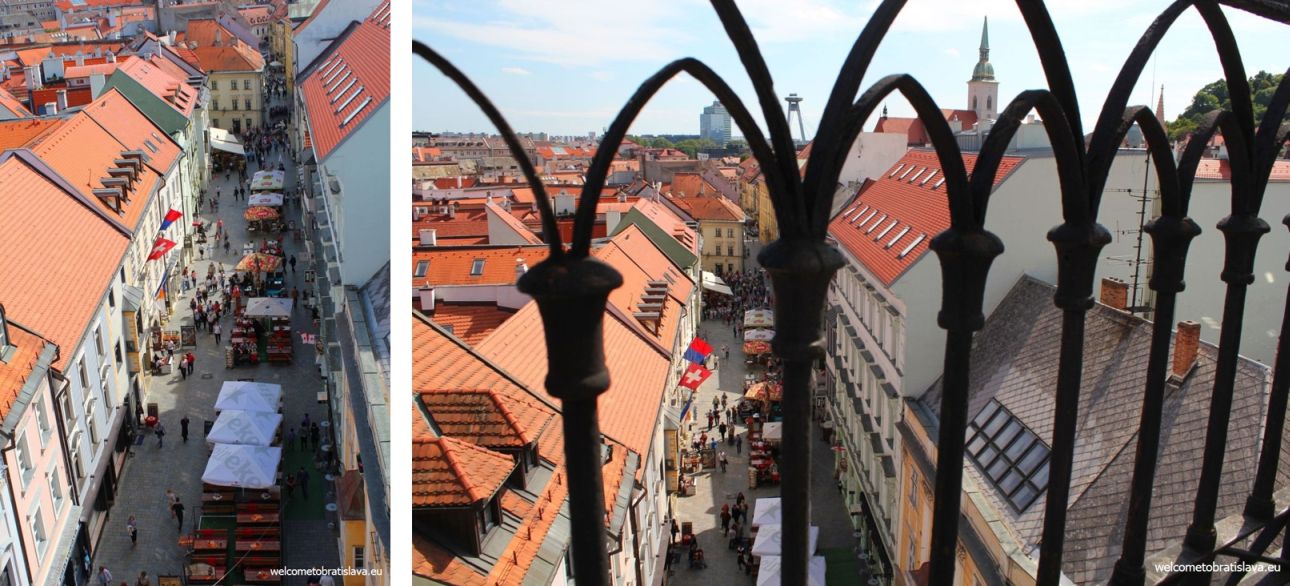 The view is the main reason many people decide to come to this museum – and you can see it is really worth it.
The ticket you purchase to this place is also valid for the Museum of Pharmacy – which is just next door, on Michalska street 26.
Author: Maria Kecsoova

OPEN HOURS: Check the official site


ADDRESS: Michalska 22


TICKETS: 4,30 € per person


CONNECT: Website


MAP LOCATION: