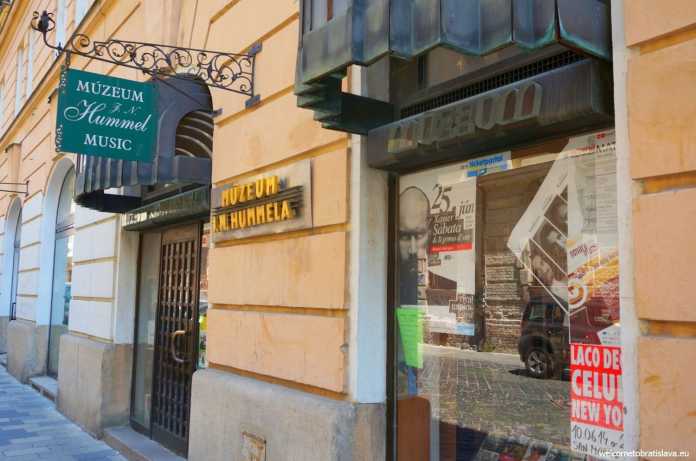 One of the most famous natives of Bratislava – a brilliant pianist, conductor, composer and pedagogue who received instructions from Mozart and Haydn, was a friend of Beethoven and performed with Paganini, among others. The exhibition in this museum is devoted to Hummel's life and work in his birthplace and you will love it if you are a fan of classical music.
LOCATION
This small museum is located past the Primate's Palace on a small street called Klobučnícka.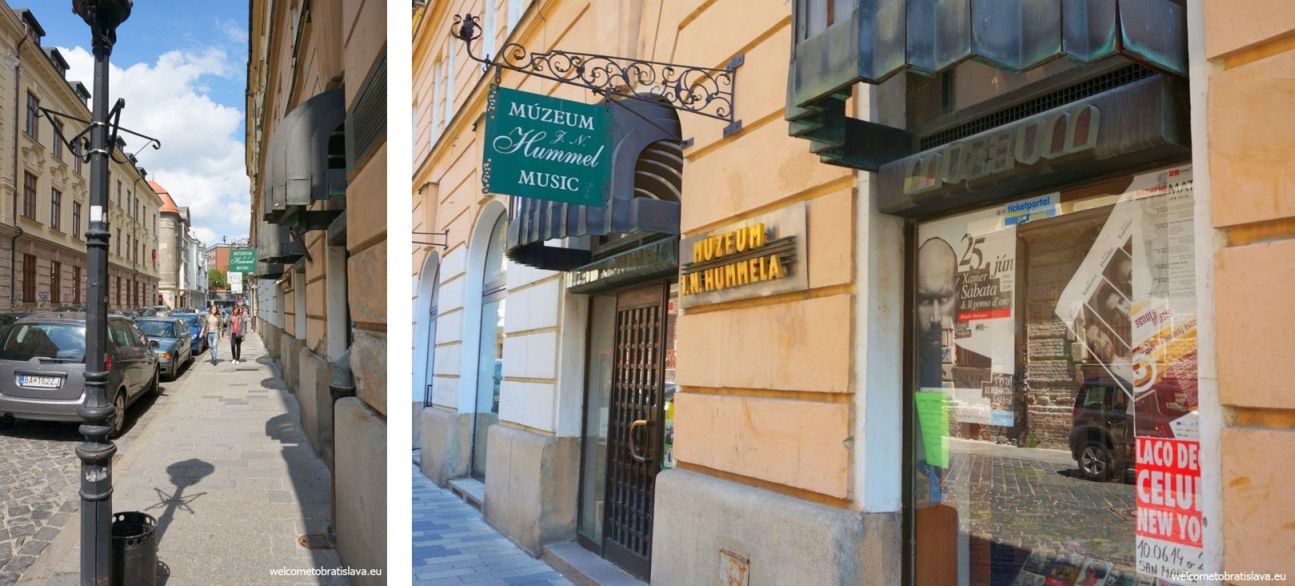 After you walk through the main door, you will find yourself in a music shop which you need walk through to get to a courtyard with the museum's entrance. It is a lovely small store with a very friendly lady from which you need to purchase the ticket to the museum. In the shop itself you can also buy some CDs, magazines or other souvenirs.

Take the door on the other side of the shop and you will get to this beautiful romantic garden with the house where Johann Nepomuk Hummel was born. Actually despite Bratislava was his birthplace, he had an Austrian nationality as his family moved here from Austria.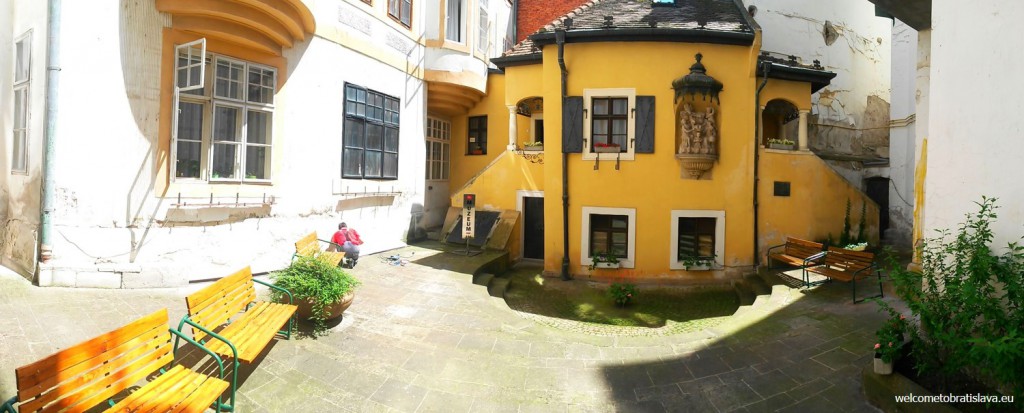 Take the stairs in the left corner up to the small balcony – there is a narrow corridor with one room on each side.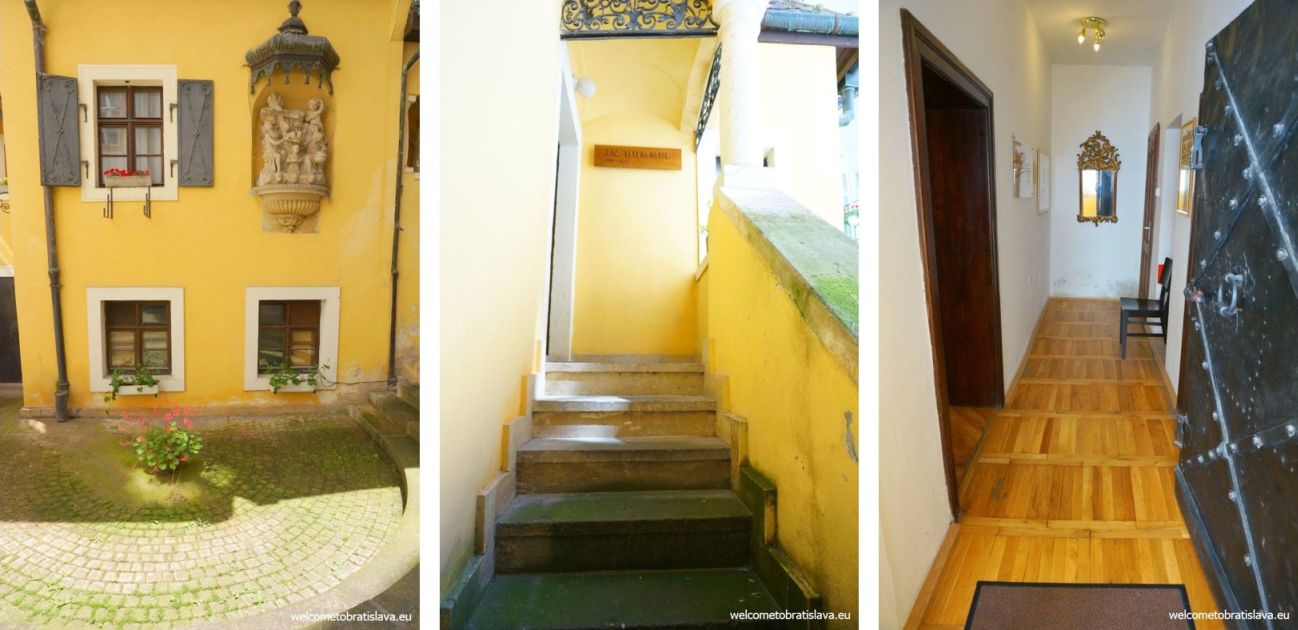 WHAT TO SEE IN THE MUSEUM OF JOHANN NEPOMUK HUMMEL?
The whole exhibition will not take you more than a few minutes as it consists only from two rooms. In the first room (on the left side) you will be able to see three historical pianos, an old radio, two sofas and some photos hanging on the walls.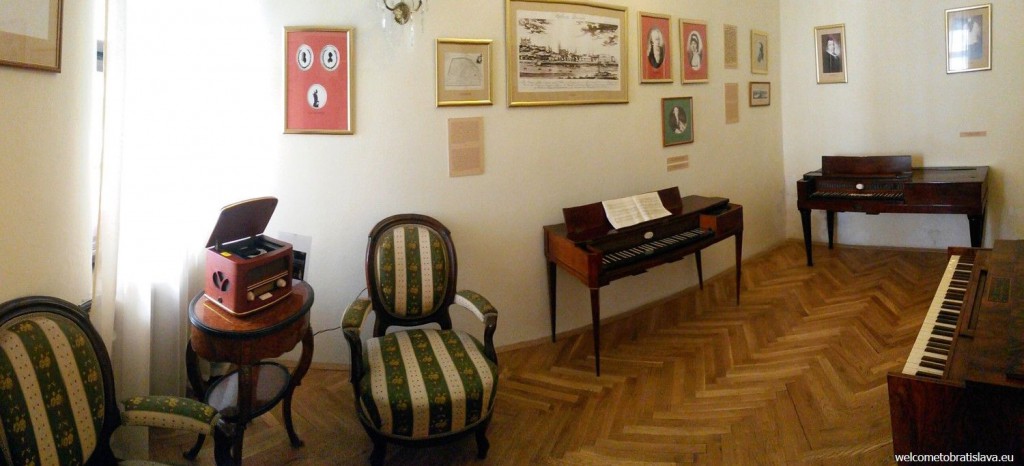 The small corridor in between the two rooms contains some more photos from the period Hummel spent in Weimar, a city in Germany.
In the middle of the second room there is the piano on which the young Hummel was taught to play by Mozart. He lived in Vienna at that time.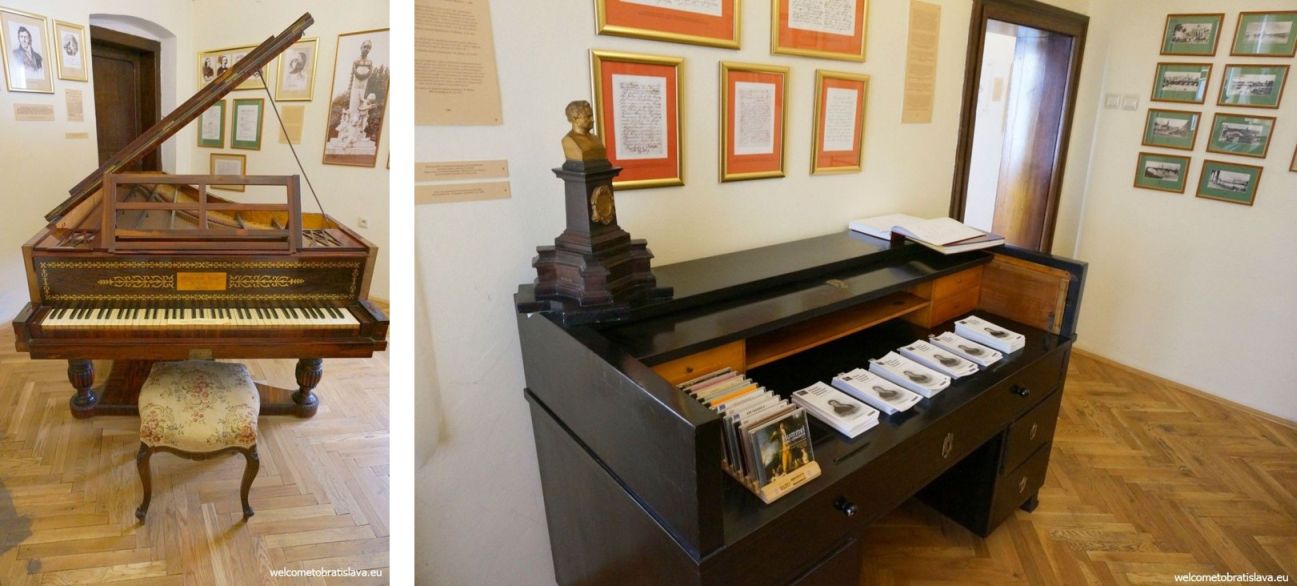 A big white statue displaying Johann's face is standing in the corner. You can read about the composer's life at the same time – explanation notes are spread on the walls. Do have a look at the chandelier in this room – how beautifully decorated it is!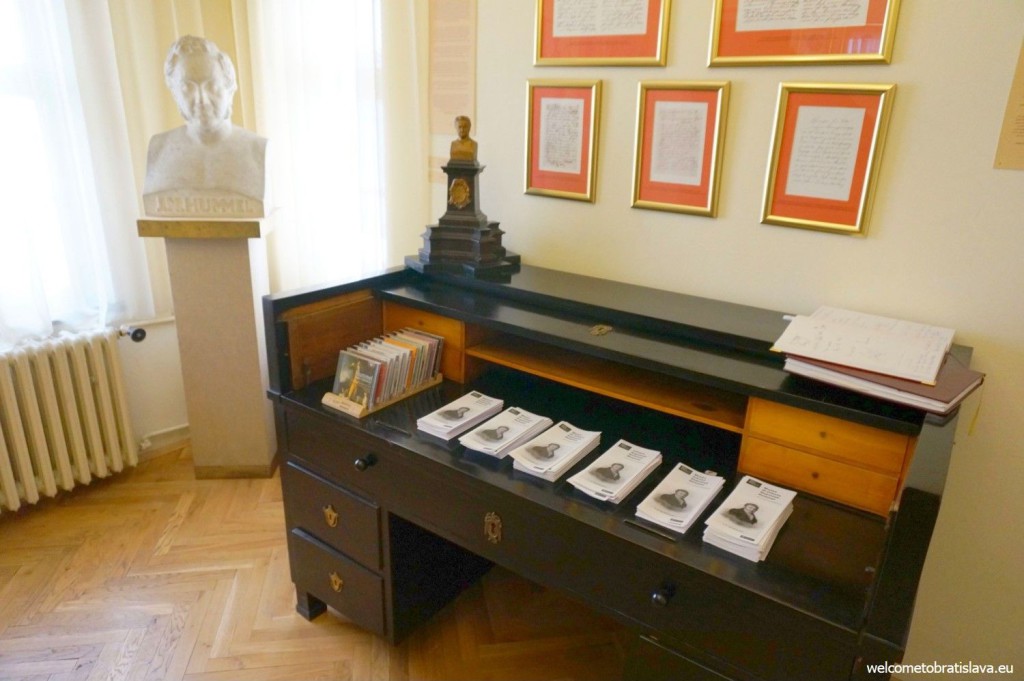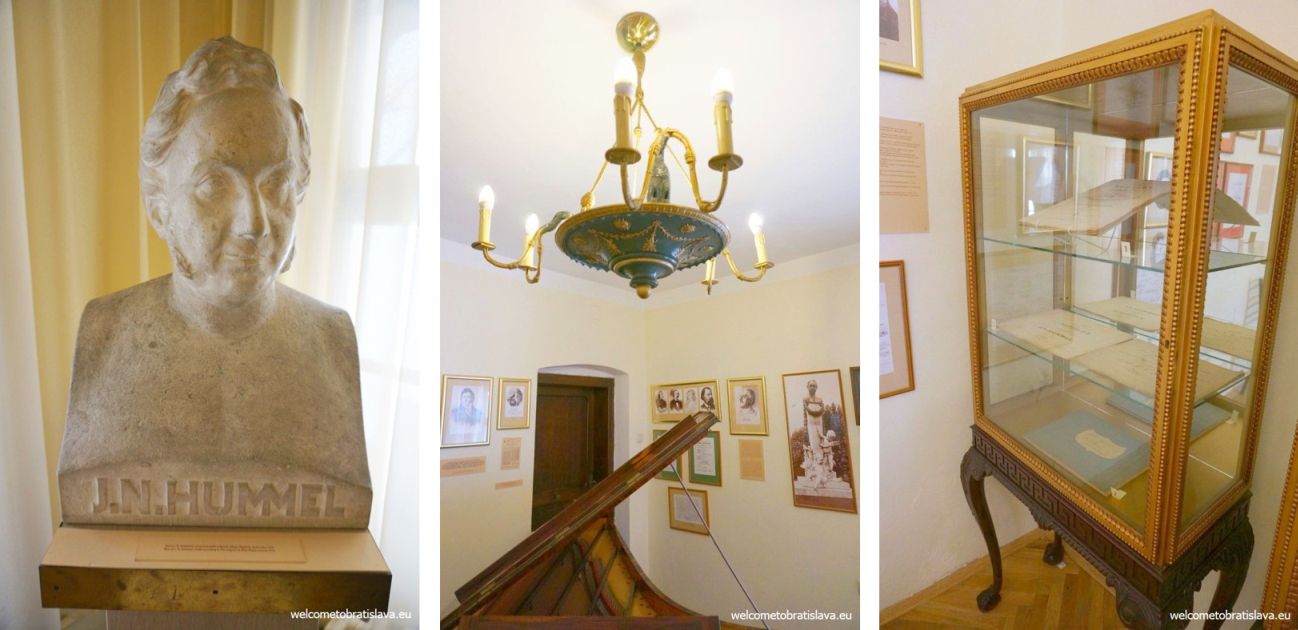 When leaving the museum, sit on a bench in the romantic garden of the courtyard for a while – for example we like just to sit and admire the picturesque house steeped in history.
The ticket you purchase in this museum is valid also for the Museum of Arthur Fleischmann – an important sculptor born in Bratislava – which is located 5 minutes walk from this place on Biela street.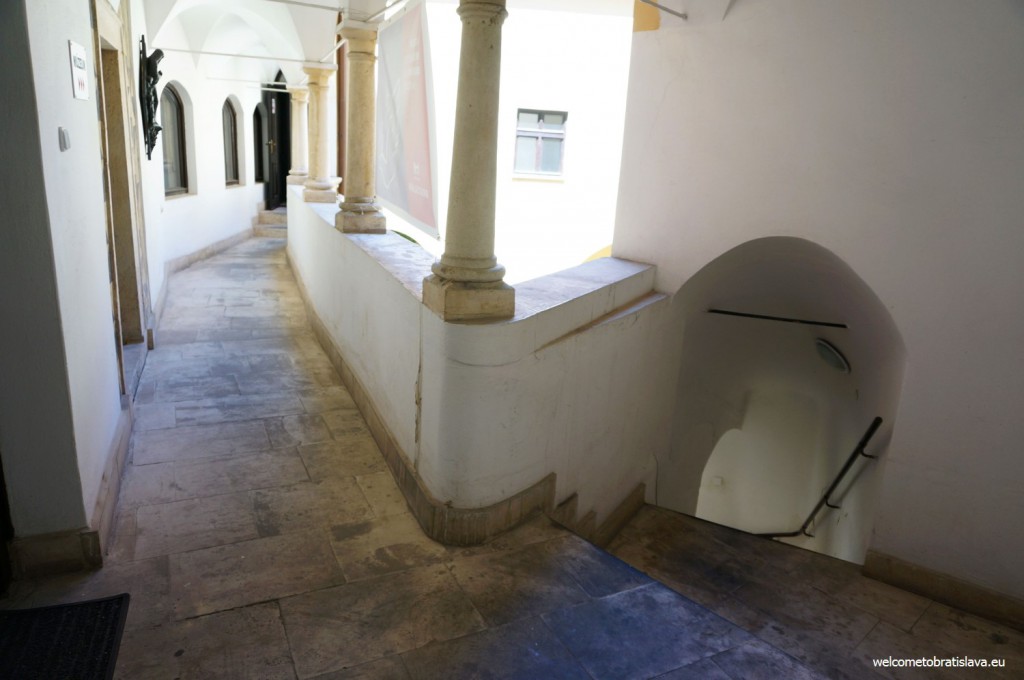 In the same courtyard you will also find the oldest (souvenir) shop of Bratislava which serves as a museum of trade, too, and has free admission.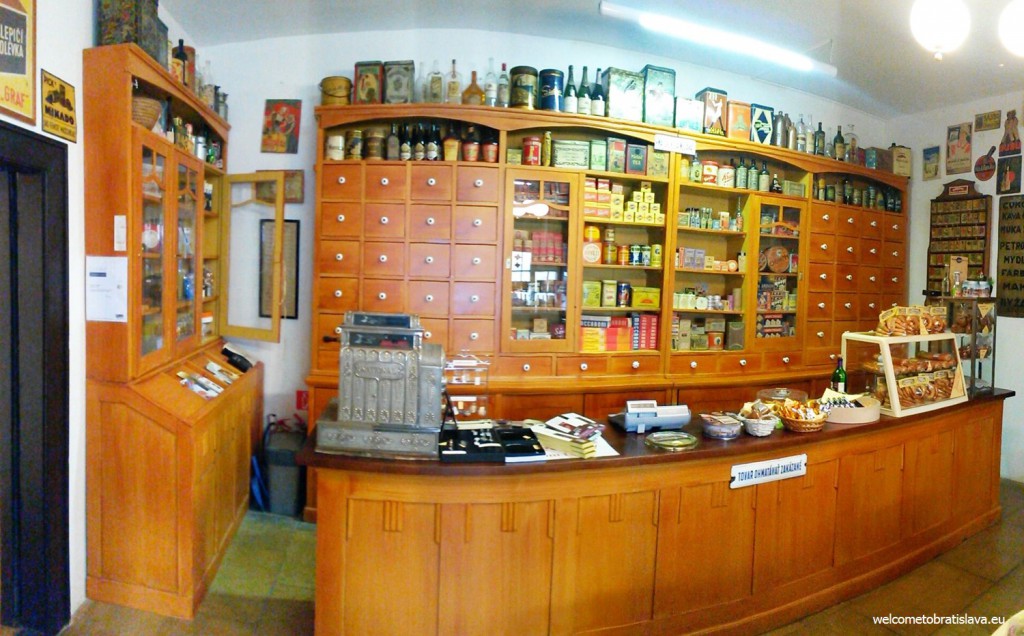 Author: Maria Kecsoova

OPEN HOURS: Check the official site


TICKETS: 3,30 € per person


ADDRESS: Klobučnicka 2


CONNECT: Website


MAP LOCATION: