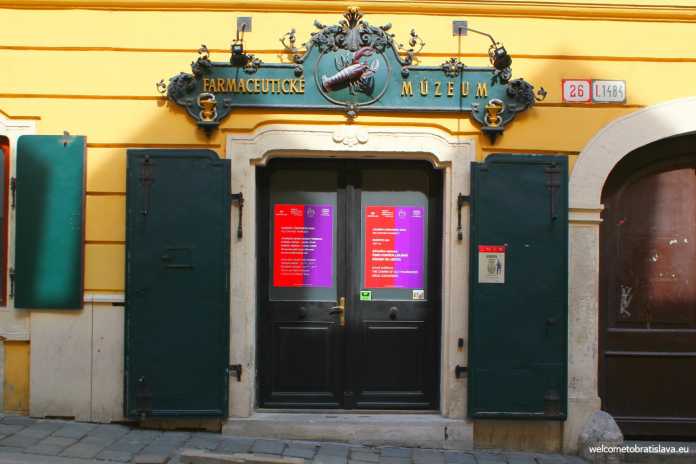 This museum is housed in a former pharmacy that used to be called the Red Crayfish. As a result of its location at the very beginning of the Old Town, at Michael's Gate, you will surely pass by. So if you have a spare minute, definitely go in. You will get an idea about what pharmacies in Bratislava looked like a few hundred years ago :) Don't get distracted by the ladies that supervise the place – they might look like they are not friendly – but come on, you're there not because of them so enjoy the place itself :)
LOCATION
The Museum of Pharmacy lies at the very city center, on Michalska street 26.
WHAT TO SEE IN THE MUSEUM OF PHARMACY?
As there is restriction to take photos inside, we could not include any pictures here. To give you an idea of what you can expect there, the exhibition is rather small, there are only three rooms. It displays the history of pharmacy in Bratislava. The exhibiton presents stoneware, wooden, china and glass containers for storing medicines. The paintings in the Baroque – Classicist style from the end of the 18th century enhance the atmosphere.
The ticket you purchase to this place is also valid for the Museum of Arms – which is just next door, on Michalska street 22.
Author: Maria Kecsoova

OPEN HOURS: Check the official site


ADDRESS: Michalska 26


TICKETS: 4,30 € per person


CONNECT: Website


MAP LOCATION: