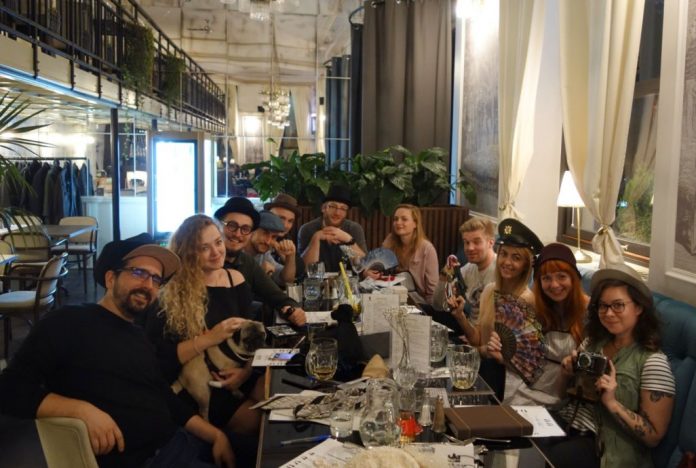 On the eve of July 12th, 1935, a horrific murder took place in a luxurious shop belonging to the shoe-making company Baťa. Find out what it feels like to be a detective, an enthusiastic actress or a promising athlete. Will you be able to solve the mystery and keep your secrets from coming to light?
WHAT IS A MURDER MYSTERY DINNER?
This concept known abroad is finally coming to Slovakia! A murder mystery dinner is a type of dinner theater in which audience members cooperate with each other and interact with performance cast members in order to solve a fictitious murder scene. Murder mystery dinner shows are most often comedic in nature and performed in coordination with the serving of a multi-course meal. The goal of a murder mystery dinner is for participants to gather clues provided throughout the plot and use them to deduce the identity and motive of the "murderer."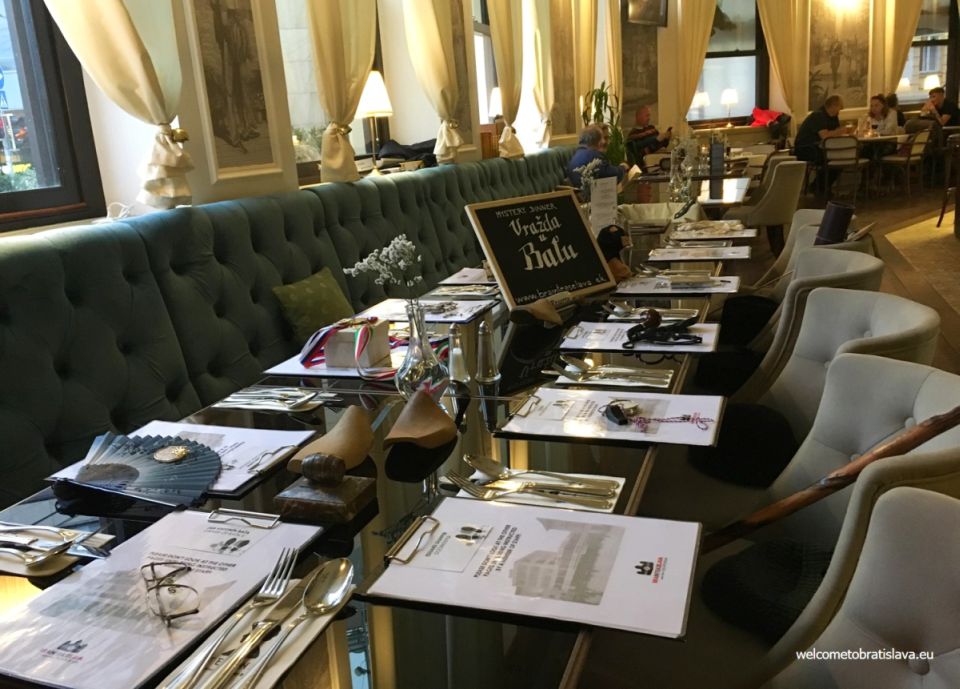 MURDER AT BATA'S
This game is organized in Bratislava's historic restaurant Stefanka by Pulitzer – the place where bohemians, artists, writers, doctors, lawyers but also workers, officers and students of old Bratislava got together in the most attractive café at that time. Your goal is to ask questions, interrogate others, and catch the culprit based on evidence. At the same time, you have to avoid becoming the primary suspect by using your creativity, logical conclusions from the available evidence, as well as your communication skills.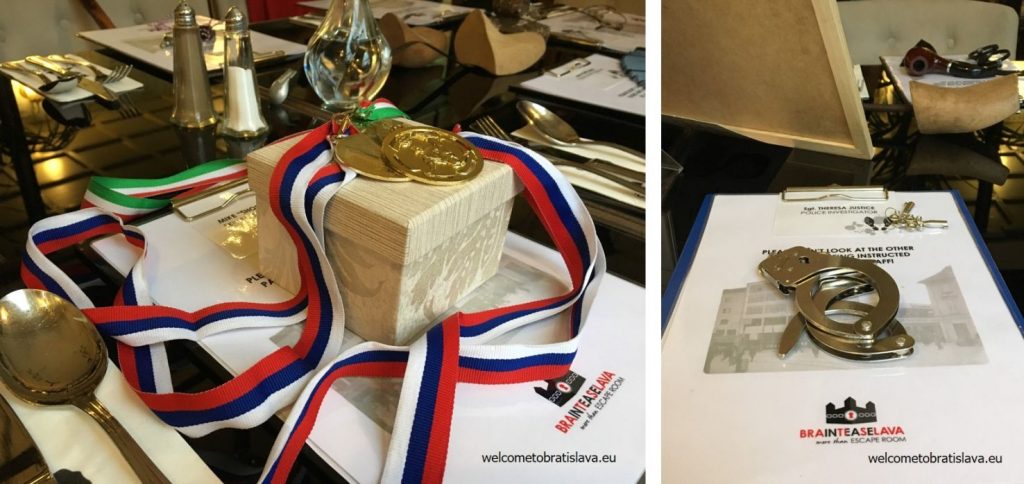 The game takes 2-3 hours, depending on the team's skills :) It is best to be a group of 7-12 people. For our game, we gathered a team of 12 as we were advised that the more we are, the more interesting it will be! After the arrival, we were welcomed into the world of the mystery by costumed actors who seated us, explained to us the rules of the game, and assigned character roles. The roles played by us were those of suspects who may have committed the crime. We were very positively surprised by all the props and light costuming offered to us, such as hats or glasses. And very excited to start the investigation!

It is up to each of the team member whether they want to eat during the game. When ordering the game, you can choose the option that includes a 3-course menu as well, or opt in for the alternative without the dinner.
HOW DID WE LIKE THE GAME?
We loved the whole concept and the story was very well thought-through. The props were amazing, especially the doggie we got to play with :) We enjoyed the game, however need to say this is a great activity for those only who are not shy to play role games and express themselves as somebody else. You need to be extroverted at least a little to be able to really enjoy the whole thing, especially if you are about to be playing with people you might not know well. Get ready for that. And bear in mind that you will be wearing costumes and looking funny at a public place – there will be other restaurant guests walking in and out. We did not mind, as once you get into the game, you don't really notice the surrounding. If you are like us, just forget about it and tune yourself :) Happy investigation!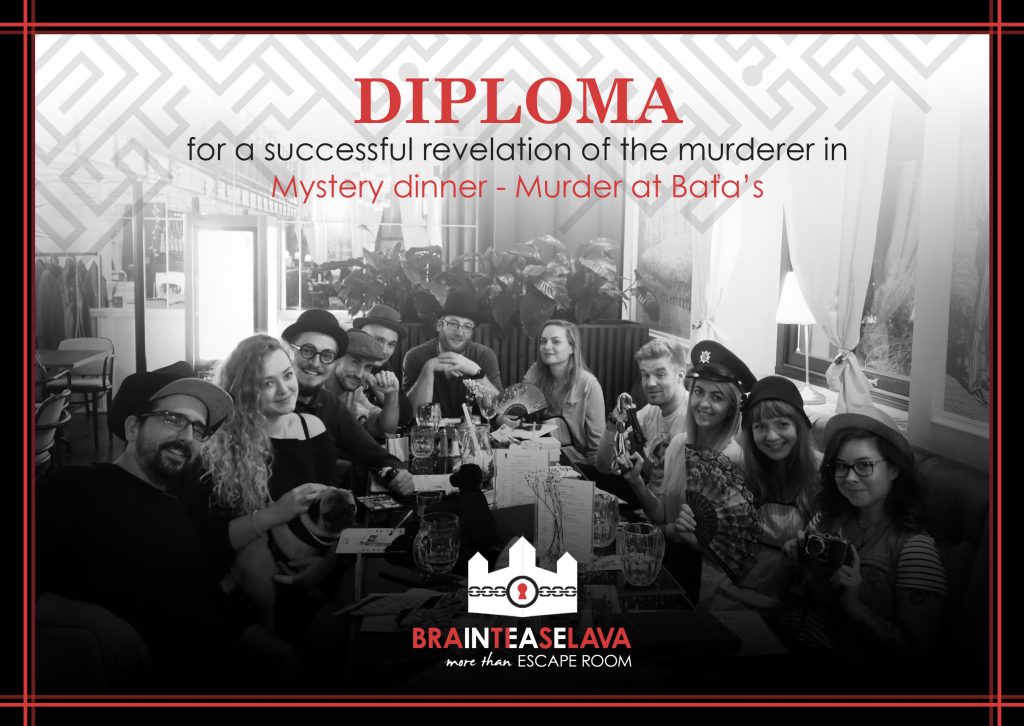 ADDRESS: Stefanka, Palisády 59


CONNECT: Website


MAP LOCATION: