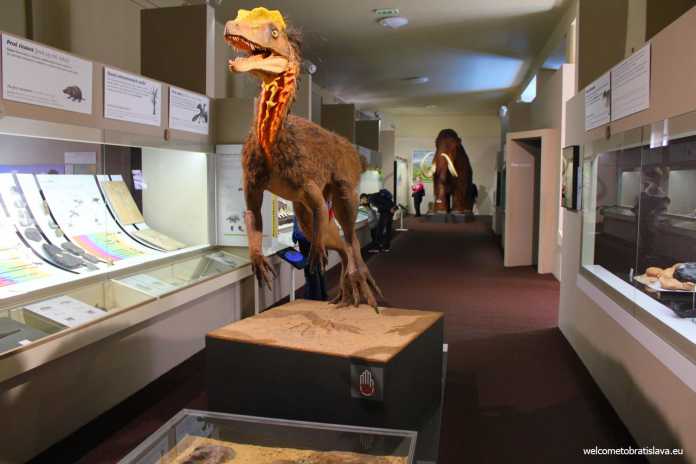 People get often confused when thinking that this is THE Slovak National Museum. In fact this is the Natural History Museum which is one of the 11 museums being part of the Slovak National Museum located in Bratislava. Situated in a huge beautiful building next to the river bank, it is a spot you can't miss when taking a walk. It is worth to peep in if you are around – we recommend to check not only the permanent exhibitions but also the temporary ones as they are often very interesting :)
LOCATION
The Slovak National Museum's headquarters are located on Vajanské nábrežie (a river front street in Bratislava's Old Town), along with the Natural History Museum.

There is a small green park in front of it where you can see people sitting on benches or walking dogs. It is indeed a very beautiful area, and actually on the mid way between Eurovea and River Park.
And the main entrance: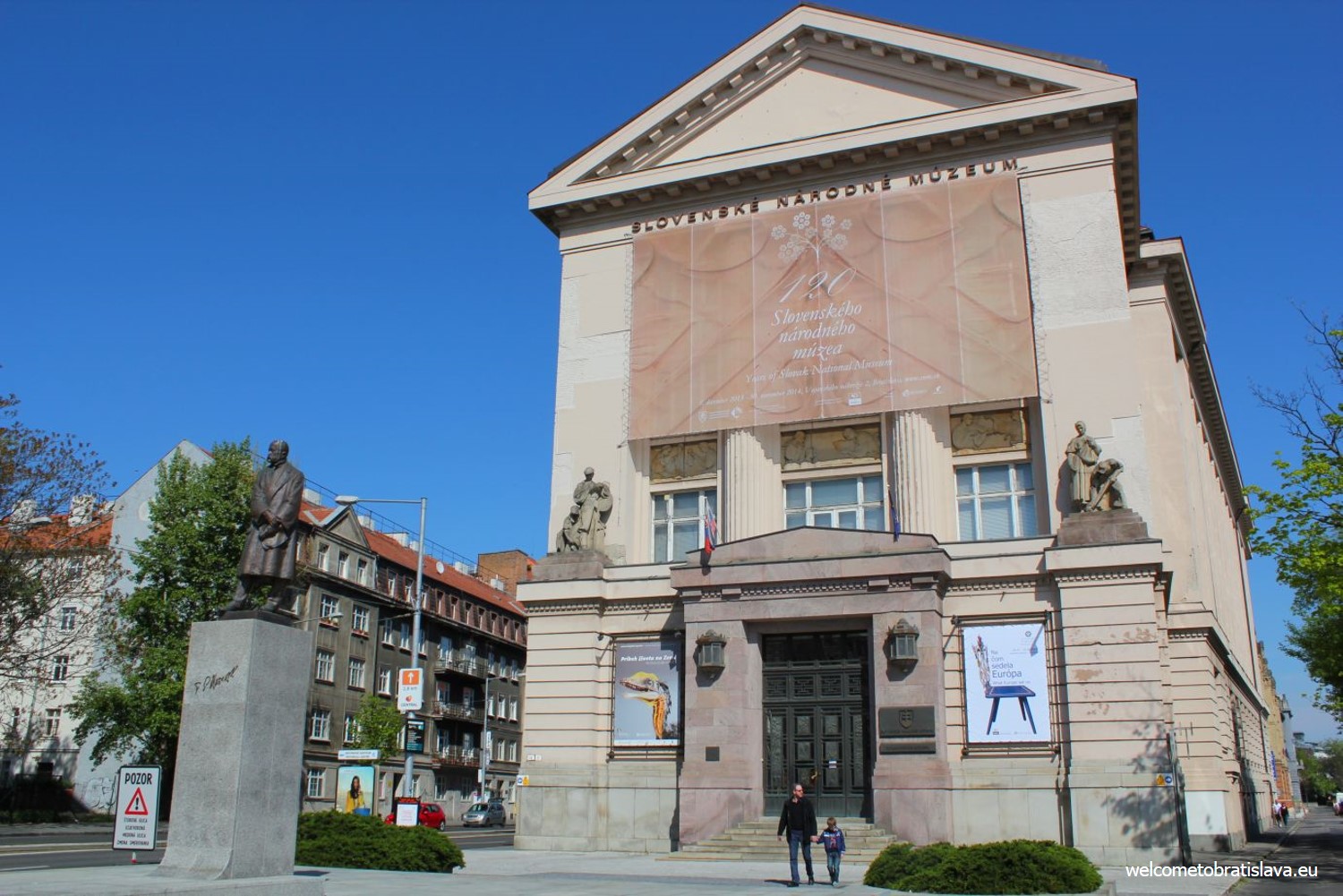 THE INTERIOR
The whole museum is quite old – this building was opened in 1930. The interior mirrors the early 20th century architecture – with the high ceiling and big stairs supported by huge columns.
WHAT TO SEE IN THE NATURAL HISTORY MUSEUM?
There are 4 permanent exhibitions, all on the 2nd and 3rd floor, and usually at least 2-3 temporary exhibits which are held on the ground or first floor. Some people say the permanent works are boring – well it obviously depends on what you like :) Skip them if you don't love rocks, plants and animals.
If you haven't given up yet, don't be discouraged after reading the names of the exhibitions: Biological Diversity of Slovakia, Biological Diversity of Earth, Treasures of Earth and The History of Life on Earth. Check the pictures first to decide whether you want to go there :) Plus if you have small children, they will love it because they can admire all the animals.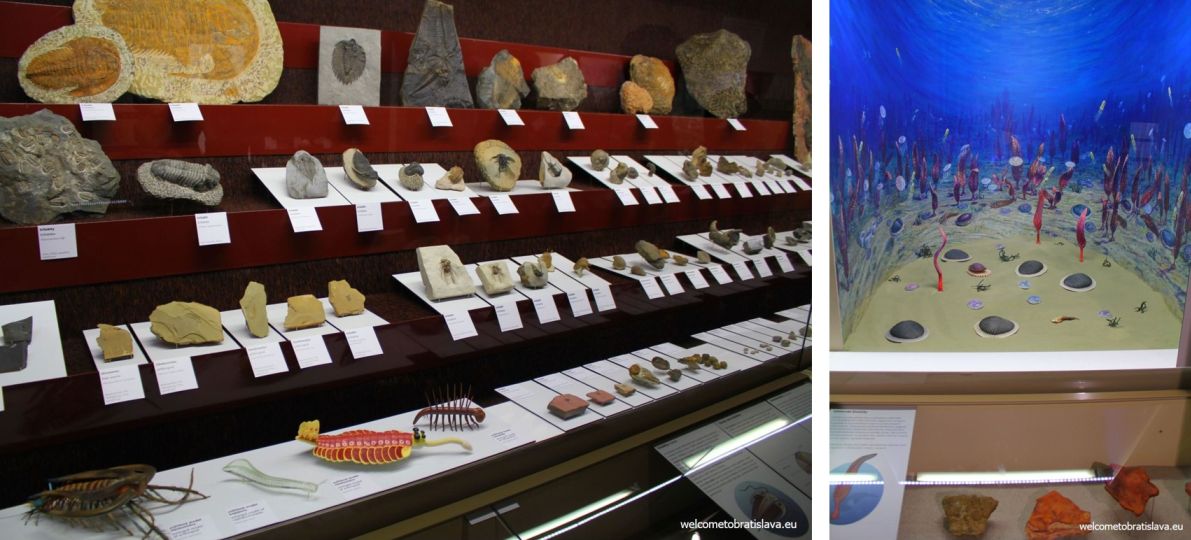 Information on the diversity of extinct worlds are mediated by texts, visual diagrams, charts, pictures, maps and especially the original fossilized remains of animals and plants.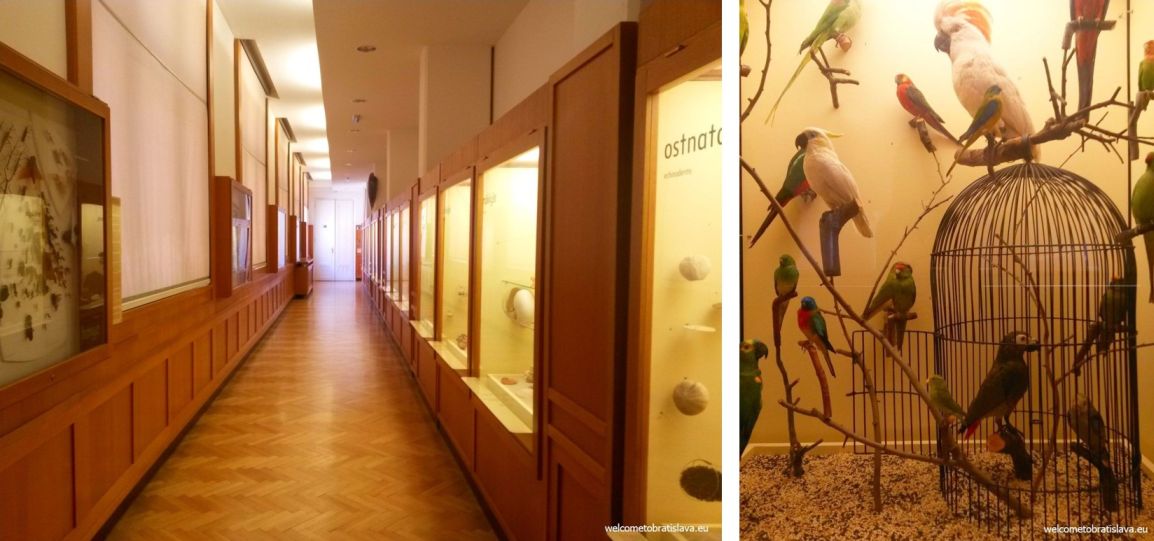 You will be introduced to the world of living nature – from small insects through birds to huge dinosaurs, and will be able to see imitations of polar regions, tundra, tropical forests, grasslands, deserts, coral reefs or coasts. Crystals, minerals from Slovak as well as foreign localities or gemstones are also to be found here.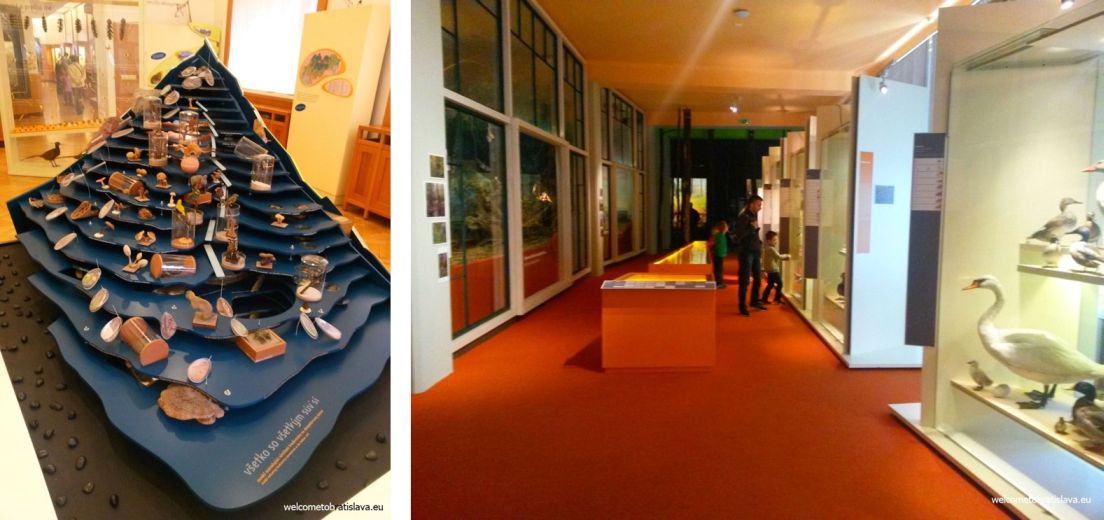 If you are eager to visit all the museums of the Slovak National Museum, we suggest to buy a joint ticket for 10 €. It will entitle you to visit permanent and temporary exhibitions in these additional museums: Museum of Carpathian German Culture, Music Museum, Archaeological Museum, Museum of Hungarian Culture in Slovakia, Museum of History (Castle), Museum of Croatian Culture in Slovakia and Museum of Jewish Culture in Slovakia
Author: Maria Kecsoova

OPEN HOURS: Check the official site


ADDRESS: Vajanského nábrežie 2


TICKETS: 4 € per person


CONNECT: Website, Facebook


MAP LOCATION: