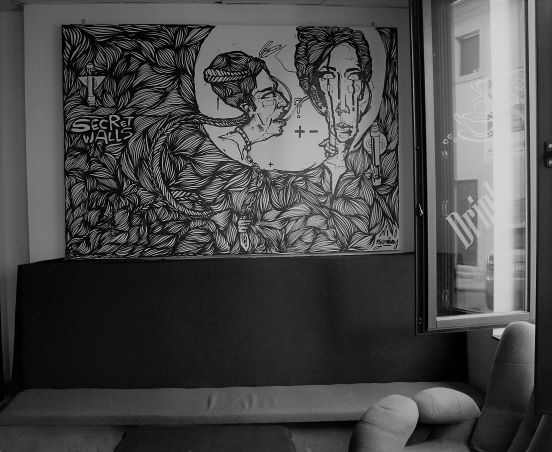 This restaurant and pub beneath the castle, popular among young people, has charmed us with its exquisite menu – eating there was an experience worth writing about. So, why do we think it is so special?
LOCATION
Nervosa is located right beneath the castle, on Zamocka street, which hosts many interesting places to try out. You cannot miss it particularly in the summer, when all the windows are wide open and the restaurant is interconnected with the street happening through a small terrace seating. It is lively here during the evening and it is quite packed with young guests.
INTERIOR
The interior does not suggest that this is THE culinary place. It is more humble, even faded, designed in a modern and very youthful style with cartoons and comic book pictures on the walls, colorful stripes and huge leather hands serving as armchairs. Thanks to the big TV screens broadcasting sport events, you would guess it is rather a beer pub (and people do come here for great beer, too) than a quality restaurant. That's why we were even more surprised when tasting their menu options.
WHY IS NERVOSA SPECIAL?
Simply because of its delectable food! We cannot praise it enough and with almost each meal we tried, we had to send our compliments to the chef. It was beautifully served and tasted splendidly. Plus, the service is super nice, super young and very professional. The prices are reasonable and even friendly considering the quality you get.
WHAT TO TRY IN NERVOSA?
The selection of meals is not wide but offers options from each corner. You can choose from meat-based meals, soups, salads, pasta and pizza, for which Nervosa is quite famous. We started with a pumpkin soup which was by far the best we had had in a restaurant in a long time. We also loved the bean soup with chorizo.
From the main courses, our flagship is definitely chicken supreme with carrot puree and grilled duck breasts with lard pancake and red cabbage. We also tried the pork with herb polenta and red wine reduction which was fine but we would not order it for the second time. The same goes for their chicken salad. We however loved their special offer of a steak which was delicious.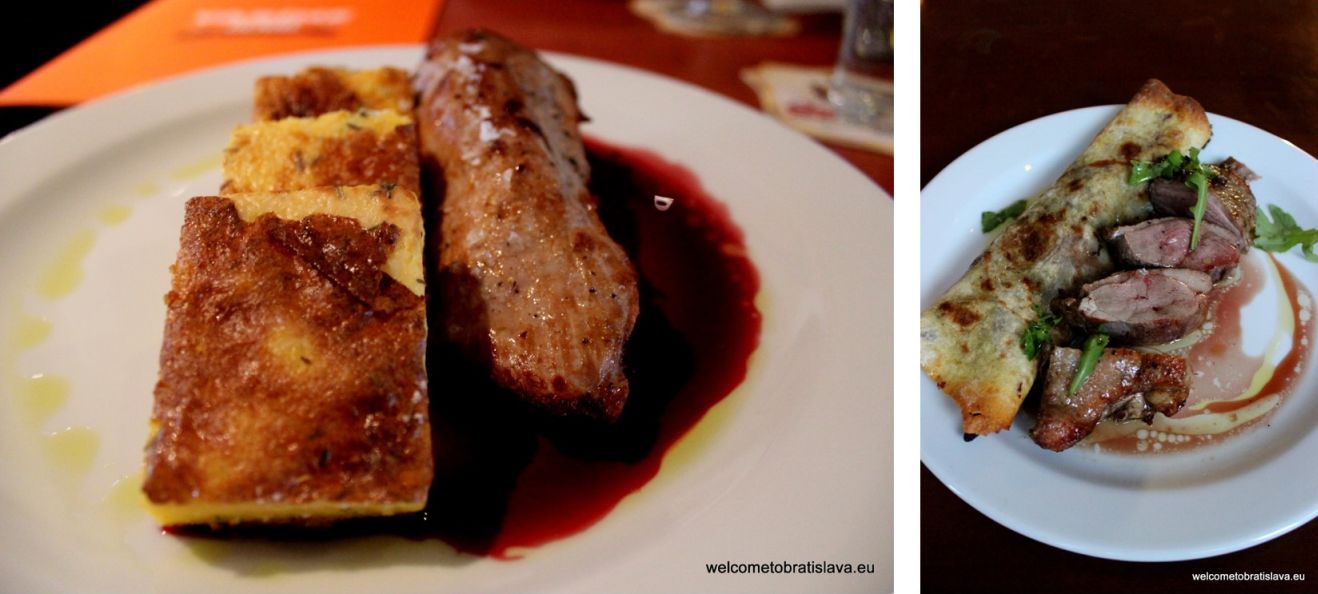 We also recommend their risotto with fresh forest mushrooms or any of their yummy pizzas.
We also liked their burgers and fries they were served with.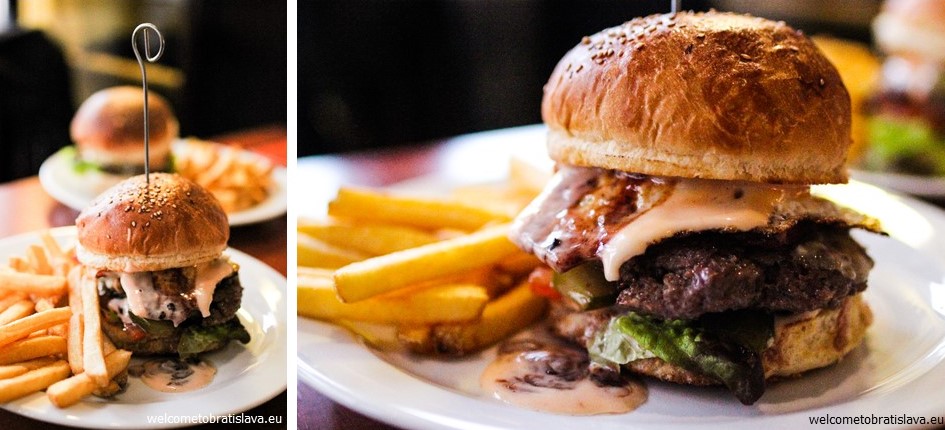 As for desserts, we have to mention their chocolate morbida – a rich chocolate cake interestingly served with a berry sauce – looks like something killed on your plate :) Morbidly delightful. Their fruit cheesecake was a great treat, too.

Regarding the drinks, we suggest the grapefruit, rose or elder flower lemonades. Draught beer is also popular here. They regularly have Svijany beer on the tap. On top of that, they usually have two more beer specials on the third and fourth pipe which they change regularly. We were lucky to try the Viennese light lager which Empress Sisi used to be fond of.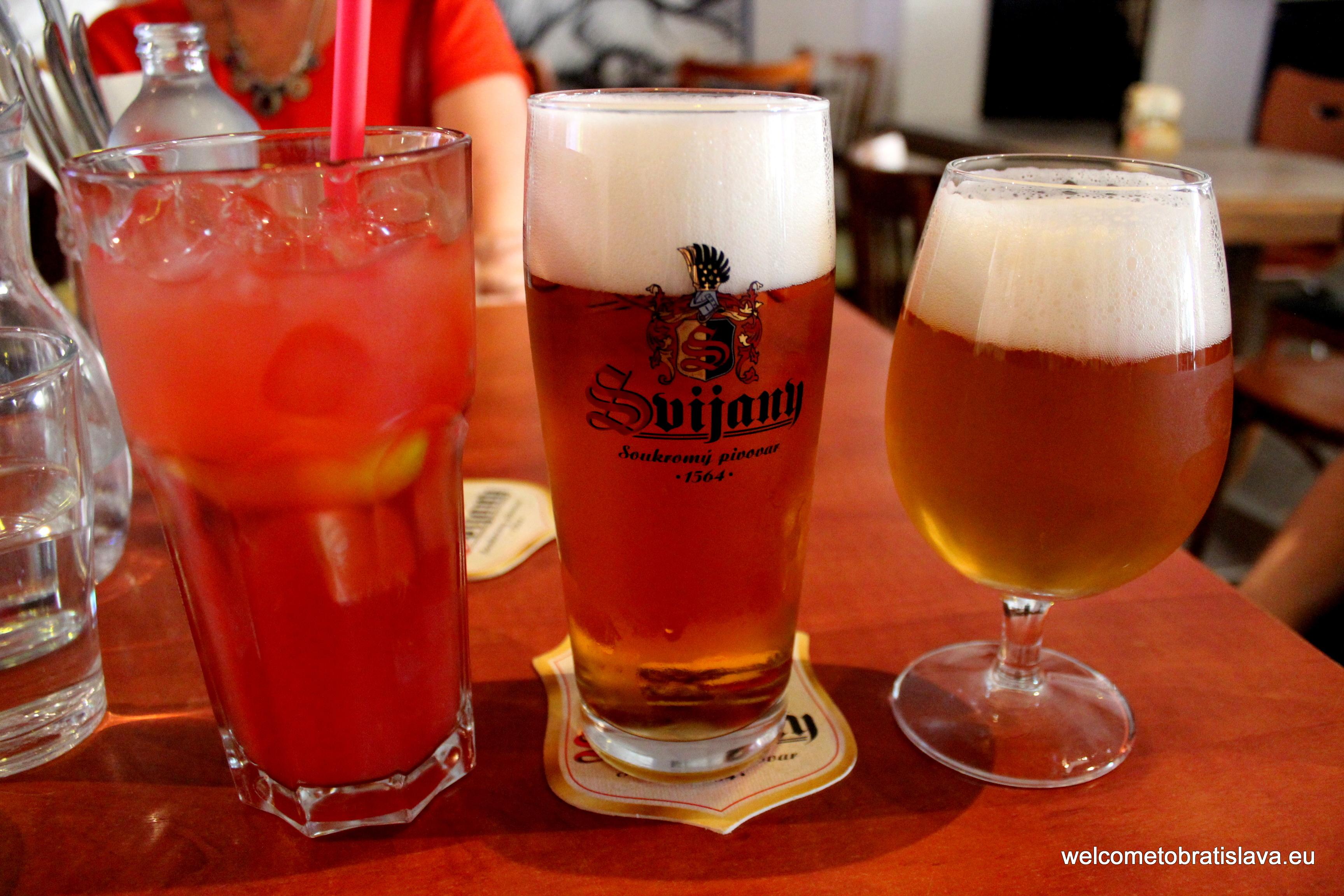 There is also a daily lunch menu and different evening events such as live concerts, wine or beer tastings.

 ADDRESS: Zamocka 30


 OPEN HOURS: Check their website


CONNECT: Facebook, Website


 MAP LOCATION: