Will you be in town on the last day of 2019? Are you searching for a last minute program? There's a lot going on on the New Year's Eve in Bratislava, and you can have fantastic experience in restaurants, bars as well as most diverse clubs. Here is our pick of the best things to do to say bye to this year :)
NEW YEAR'S EVE IN BRATISLAVA'S OLD TOWN – OUTSIDE
For those who like crowds
You will be able to celebrate the last day of 2019 under the open sky in the Old Town. You can look forward to the light show, fireworks and a countdown! A special countdown timer will be placed at Ľ. Štúra Square to follow time until the midnight and to start the fireworks from the nearby boat on the Danube river. The best spot to watch the fireworks. Details.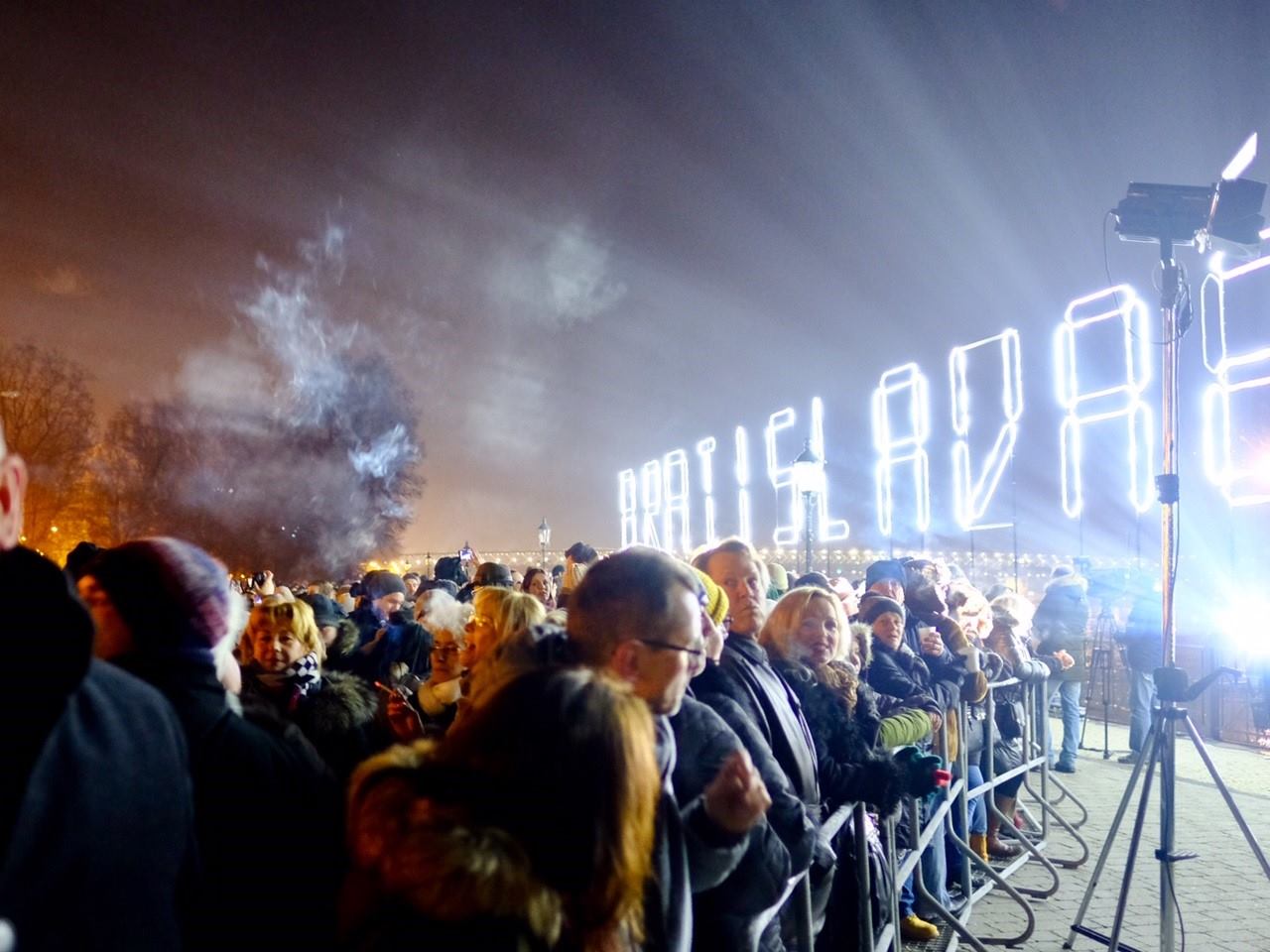 (source: Bratislava – hlavné mesto Facebook)
NEW YEAR'S EVE IN RESTAURANTS

For those who want to dine at the Castle
An unforgettable view from the Castle Hill and great food are main attractions of Hradna Hviezda's restaurant offer. You can check the menu alternatives on the official website. Price: 55 €.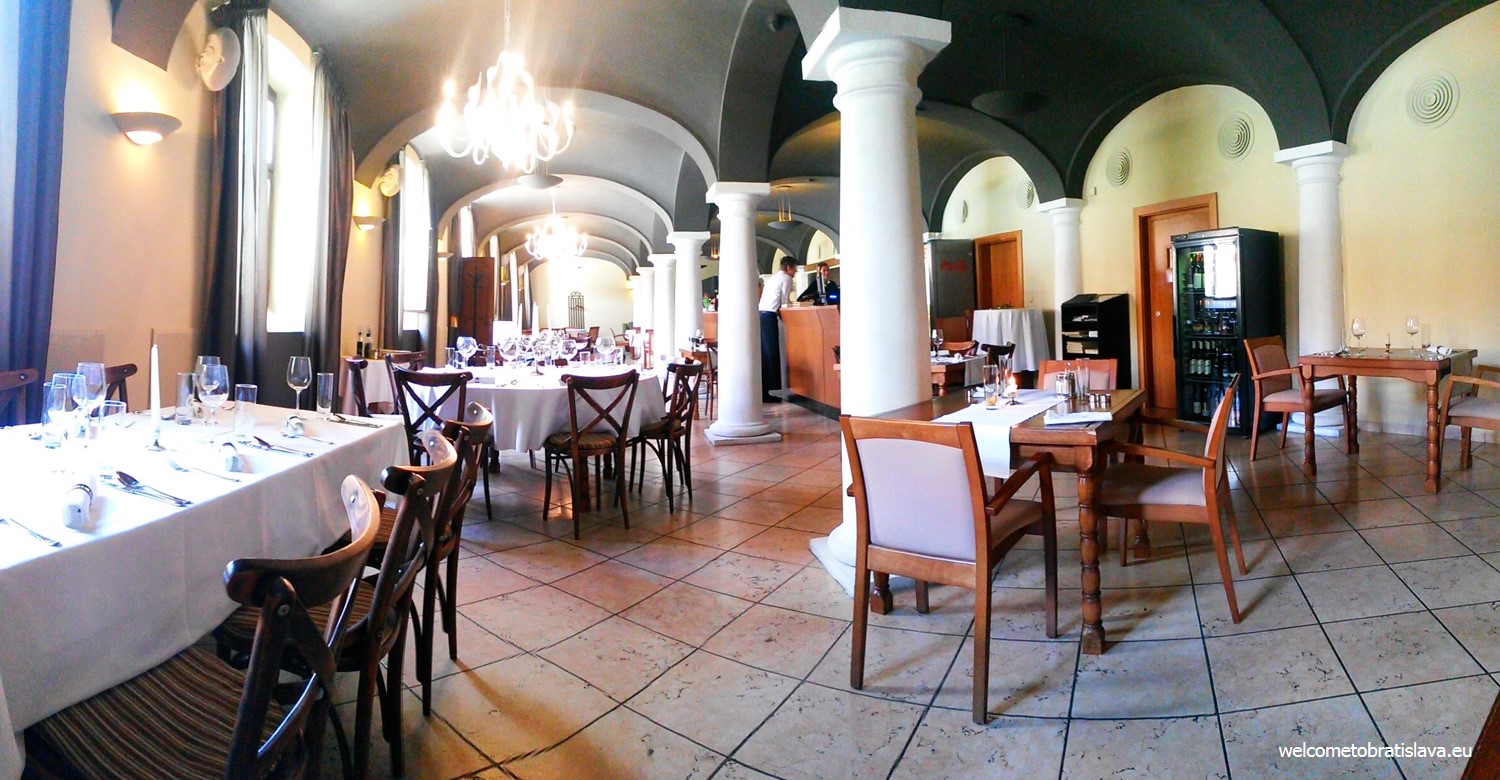 Another option is Modra hviezda restaurant with its appealing menu. Price: 59 €.
For exotic food enthusiasts
Celebrate the New Year's Eve in the wonderland of tastes, sensual scents and vivid colours. SaSaZu's Chef Ari Munandar has put together special New Year´s Eve menu. Price per menu: 195 € plus 10% serving charge for two persons. More info.
For those who want to experience iconic New Year's Eve celebration
Celebrate the arrival of the new year in a grand style, at one of the most iconic places of Bratislava, at Hotel Carlton. You can enjoy great Slovak wines and buffet style dinner by one of the best Slovak chefs Jozef Riska. Price: 99 €. Tickets.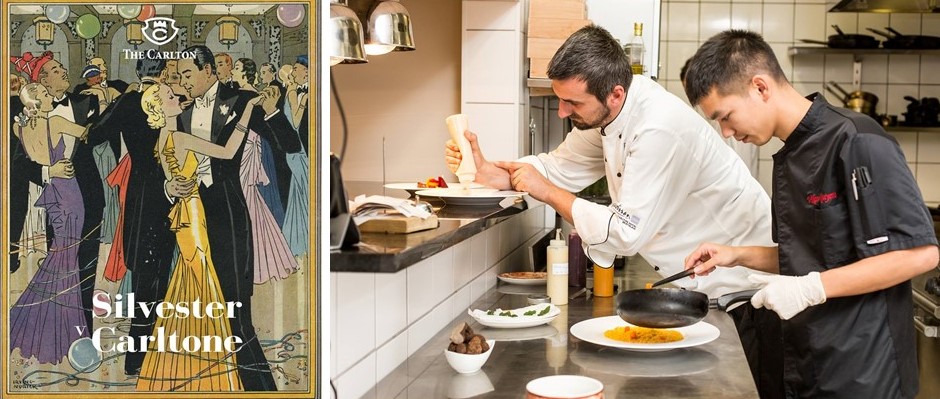 (source: Savoy restaurant Facebook)
For those who want to enjoy the fireworks from the first row
Aucafe restaurant offers excellent view of the Danube river and is a perfect spot for watching the fireworks only few meters away. They usually have a set menu for a set price – not announced yet. Check their Facebook for more details.
For those whose hearts beat for beer
Beer Palace, a popular beer pub and restaurant, usually prepares a fun evening with a DJ and a party till the morning! Check their news sections for more details!
For those who want to experience old Bratislava
Spend the last evening of the year at Stefanka restaurant – a legend with a unique atmosphere of old Pressburg. It is located in a historical building of an eclectic style from 1897 at the corner of Palisády and Štefánikova Street. The ticket includes a welcome drink. a three course menu, a midnight drink, new year's cabbage soup, live band music and a DJ. Tickets: 69 €. Start: 18:30. More info.
For the supporters of the Grand festive season
Celebrate the last day of 2019 with a celebratory buffet-style dinner in the Grand Hotel River Park, a Luxury Collection Hotel. The menu includes wide choice of traditional & seasonal specialties. Price: 89 EUR per person (drinks excluded) or 109 EUR per person (unlimited beer, wine, mineral water consumption, coffee, tea). FB event.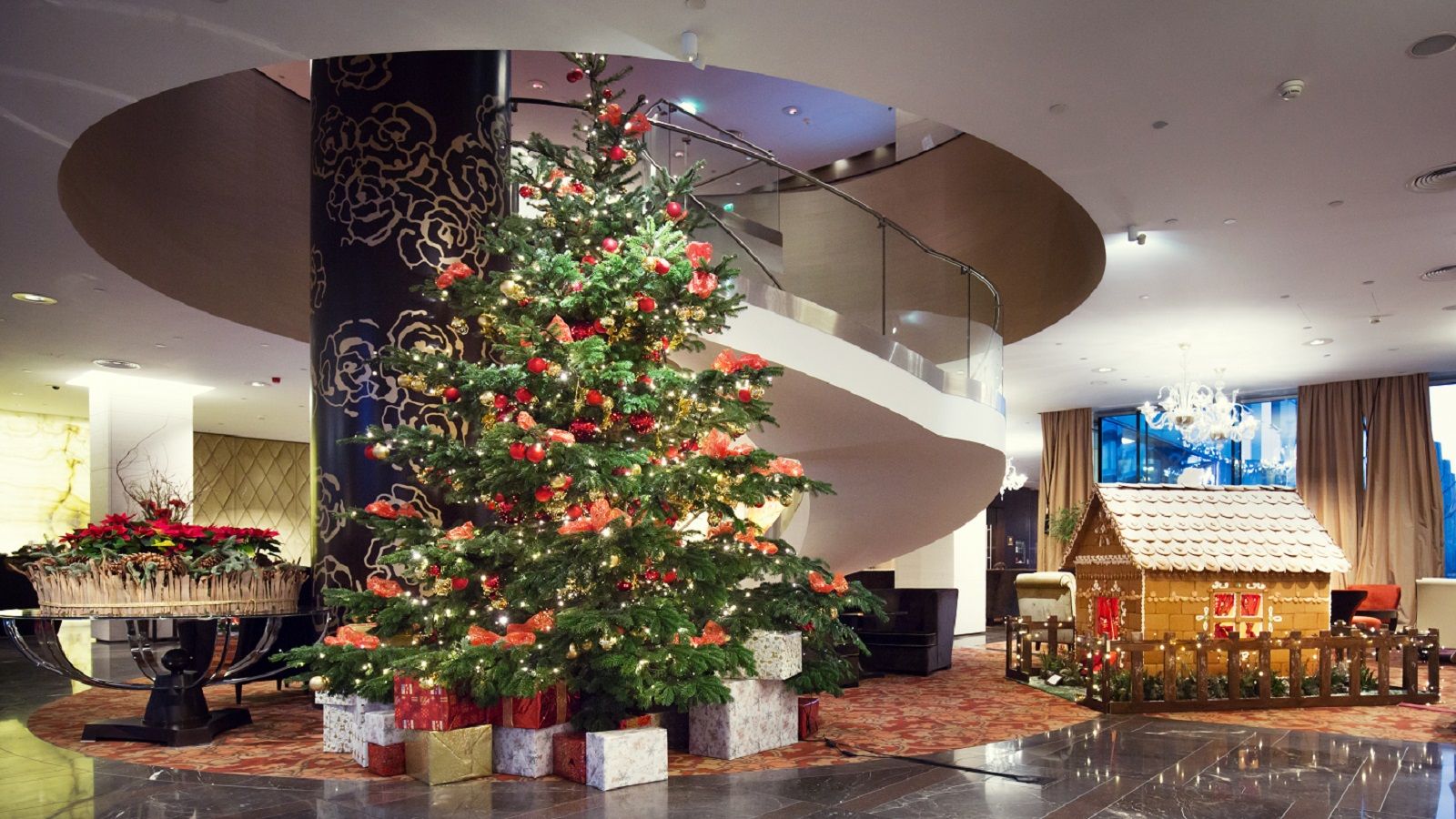 (source: Grand Hotel River Park)
NEW YEAR'S EVE IN CLUBS & BARS
For hot-blooded Latino dancers
Spend the last hours of the old year in the popular La Bomba at their all-inclusive Latino party! Enjoy three stages: one with oldies; second with salsa and third with kizomba music. All inclusive soft and alco drinks as well as a cabbage soup are included in the fee (50 € – 60 €). Dress code: Sexy army. More info.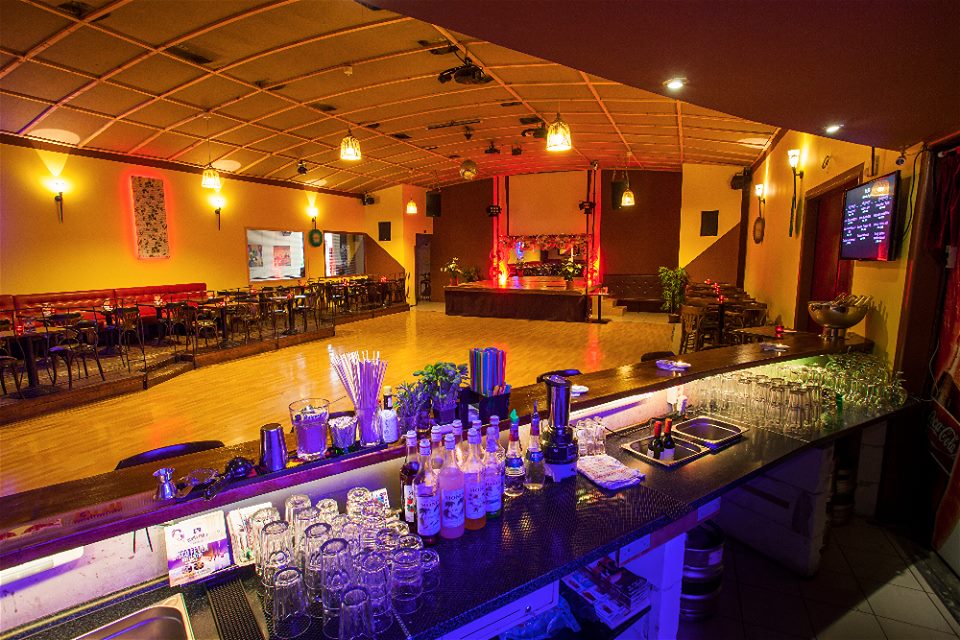 (source: La Bomba)
For those who like big commercial clubs
Enjoy your New Year's Eve with the party people at the popular party place The Club. Ticket prices have not been announced yet – check their Facebook event for more details. 
For alternative party lovers
KC Dunaj will not disappoint you with  its programme by different DJs/bands. Entrance fee (29 €) includes cabbage soup, sandwiches and other refreshments. You can also buy a bottle of wine or champagne for 4 €. You will have a splendid view on the midnight fireworks from their terrace! Tickets can be bought in person in KC Dunaj in advance (only cash). The capacity is limited and therefore there is a chance you won't get in if trying to buy the ticket on the spot. Facebook event.
(source: KC Dunaj)
For cocktail lovers
Welcome a new year in a popular Spin Cocktail Bar with their tasty cocktails and friendly staff. This is our top recommendation for all the cocktail lovers. Expect nothing less than impeccable cocktails and most friendly and professional staff. NO ENTRY FEE. Reservations at spinbar@spinbar.sk or at +421918 778 023. More info.
(source: Spin Cocktail Bar)
For those who like sky bars
Bratislava's Sky bar has one of the most beautiful views on the Castle, St. Martin's Cathedral and Old Town among the places in the city center. If you want to spend the NYE here, make sure you get your table booked!
For those who like elegant classy gems
Say bye to 2019 in the elegant cocktail bar The Velvet with delicious drinks. You have 2 ticket options: if you want to have food included, you can get the 39 € entry with a 4-course menu. The other option is for 19 € and includes a welcome drink at the bar. Reservations to be made via email silvester@thevelvet.sk. More info.
For secret bar lovers
Spend last day of 2019 drinking amazing cocktails in one of the two secret bars, Old Fashioned! The ticket (15 €) includes a welcome drink. Live jazz music by La Jana & Her Cats. Bookings at 0911 030 034 or at silvester@oldfashioned.sk. More info.
For dancing queens and kings
Get ready for a dancing party on two stages with 5 bars! Popular DJs Mercy, Andee, Duncan and BPM will entertain you during the whole night. Entrance fee: 13 €/15 € on the spot. Dress code: casual, elegant, sexy or chic. Facebook event.
For wild but stylish rockers
Experience a wild New Year's Eve party in a true rock bar/club Barrock. A welcome drink Jack & Coke is included in the ticket (25 €) or entry for 10 € on the spot if any places are left free. Book your spot via +421 914 346 968 or email at barrock@barrock.sk. FB event.
(source: Barrock)
For excitement seekers
There's a five-course dinner, a welcome drink and a midnight cabbage soup waiting for you in Rio Grande for 55 €. If you prefer no menu, you'll pay no more than 25 € and 10 € after the midnight. Music by DJ Dara Rich. Do your reservation via +421 911 253 625 or via email at rio@riorestaurant.sk and look forward to a night full of exciting rhytms! More info.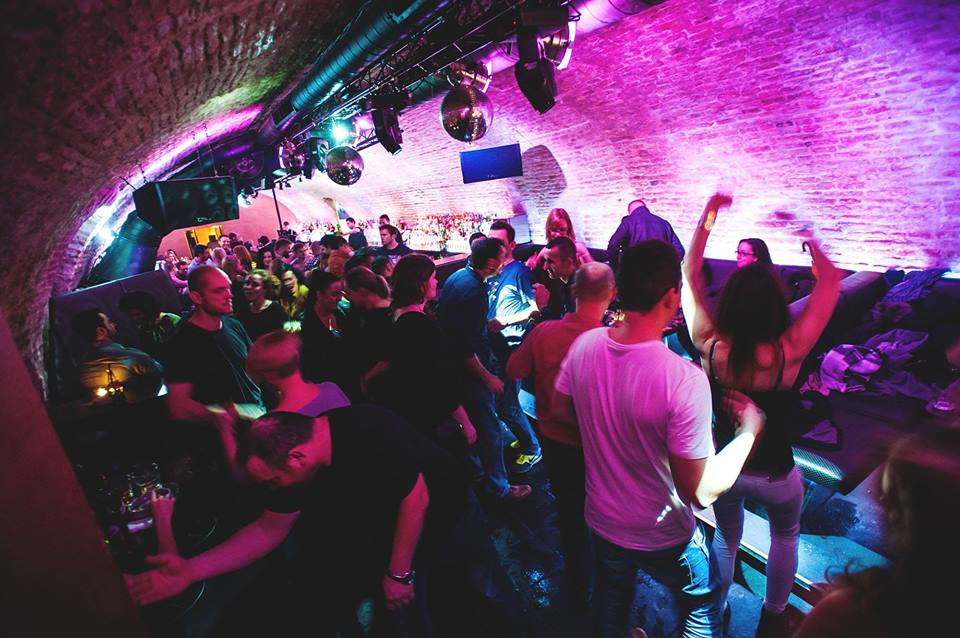 (source: Rio Grande)
For fans of mainstream
The TRAFO Music Bar is underground a palace from the 18th century and is preparing a night full of great music for its visitors. You will pay 35 € for a ticket which includes snacks, a welcome drink and a reserved table. Reservations via trafo@trafo.sk. FB event. 
For techno music lovers
Enjoy some techno in WAX – which is in the centre of Bratislava, and kick out the old year with perfect techno sets by many various DJs. Tickets from 12 €. Facebook event.
For fans of techno and house music
Radost is one of the few real techno clubs in Bratislava, even though being small in size, but with great music. It will play house music on NYE night. Tickets cost 10 €. FB event. 
For enjoying various music genres
Re:fresh Club promises fun, crazy dancing, smiling friends and good food! Re:fresh restaurant also announced re:capitulation and that is why they offer the very best of their menu combined into a special four course New Year's Eve Menu. Tickets from 5 €. Facebook event.
For those who love oldies
Unique Club is located in Mlynska Dolina, a student area with many clubs to enjoy. The NYE party is usually held in a video oldies music style. Check their Facebook page for updated info!
NEW YEAR'S EVE DIFFERENTLY

For cultural freaks who love opera and ballet
An alternative program for cultural enthusiasts who do not speak Slovak. You will be able to listen popular music from operas and operettas as presented by the SNDD Opera soloists and guests. There is a concert starting at 4 pm and one starting at 8 pm. 
Read also:
New Year's Eve in Bratislava – local guide
New Year's Eve celebration outside of Bratislava
Author: Maria Kecsoova