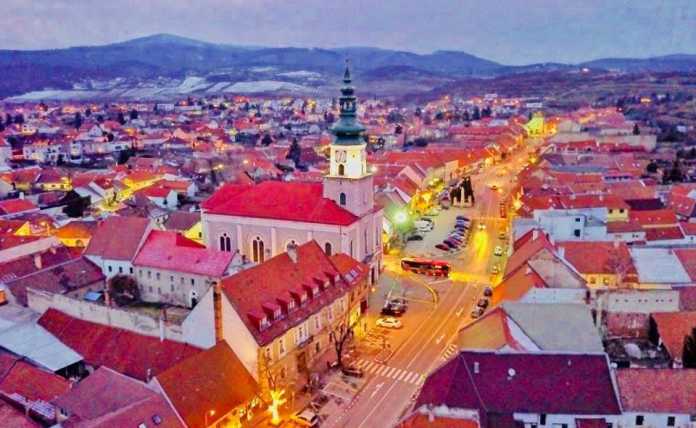 (source: Milan Zachar, Modra Tours Facebook)
Experience the enchantment of Modra and see the illuminated attractions of the city at twilight! Are you up for a night tour starting at a cemetery? What about an artistic exhibition in a forgotten church? These and other surprises are covered in this article – read on for details focusing on literature or on the history of the life of Slovak society of the past.
If you feel like visiting a cosy picturesque town with a rich culture surrounded by fertile vineyards, with a local guide who knows the story and appreciates the heritage, you are reading the correct article. We are going to introduce you to Martina, a tour guide giving unique tours in Modra – a small beautiful town close to Bratislava.
WHO IS MARTINA?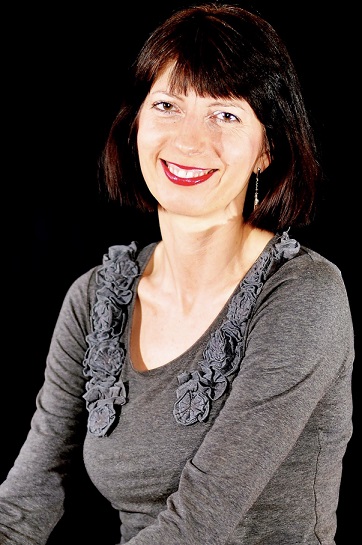 A Slovak girl who spent years living abroad and travelling the world, started to miss her homeland and decided to come back. During her travels she often found inspirations which she has leveraged in her guiding experience back home. She offers history tours, hiking tours and wine tasting in Modra and Small Carpathians.
CANDLELIGHT CITY TOUR
Are you a history fan? Do you want to experience something different from regular tours? Recently we tried a one of a kind tour – a candlelight city tour – starting at a cemetery! It was better than it might sound ;) Martina met us at the cemetery's main gate and gave us a lantern – a symbolic thing we had to carry with us during the night.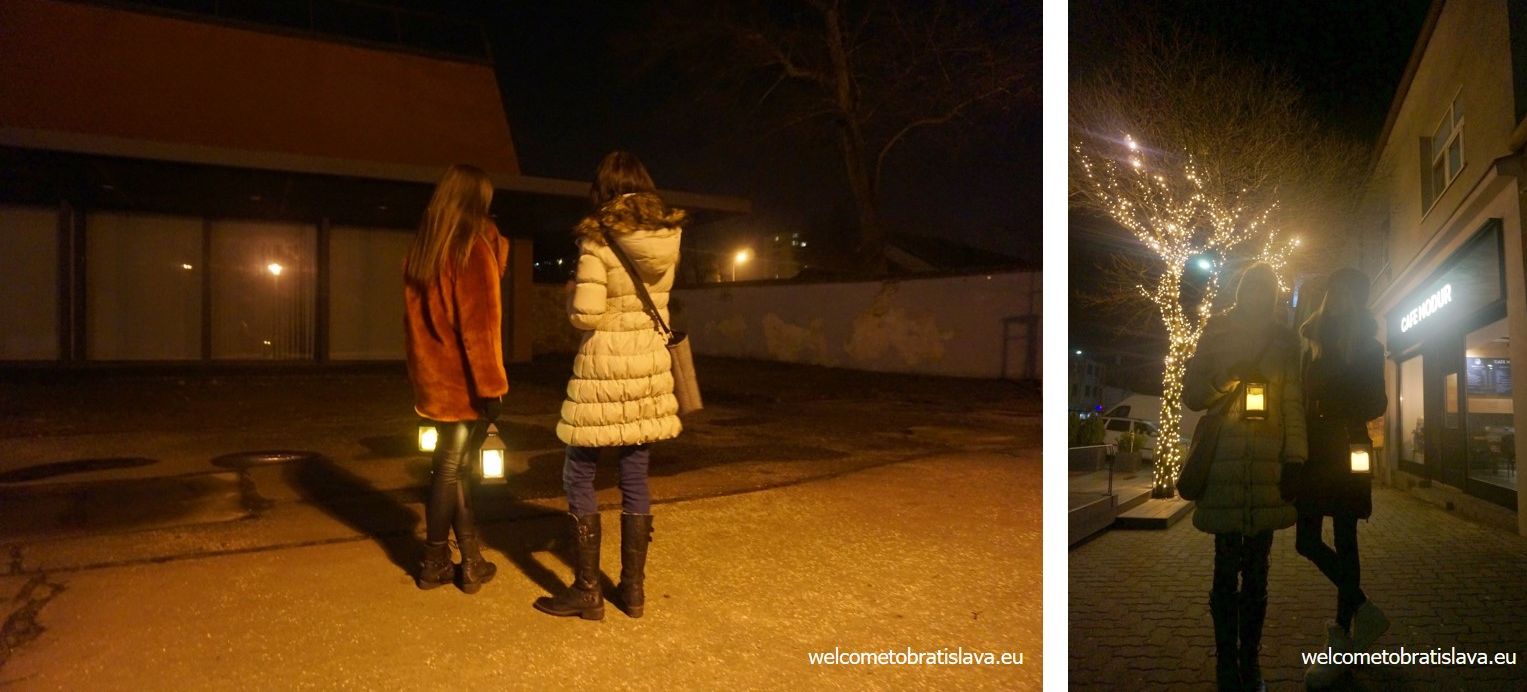 She then started talking and showed us around the graves of famous people buried here. Maybe it sounds a bit creepy, but did you know that Modra's cemetery is considered to be the 3rd national cemetery in Slovakia? This is because many teachers, national revolutionaries, writers, artists, ceramics makers, wine makers, and last but not least, scientists have found their place of rest here.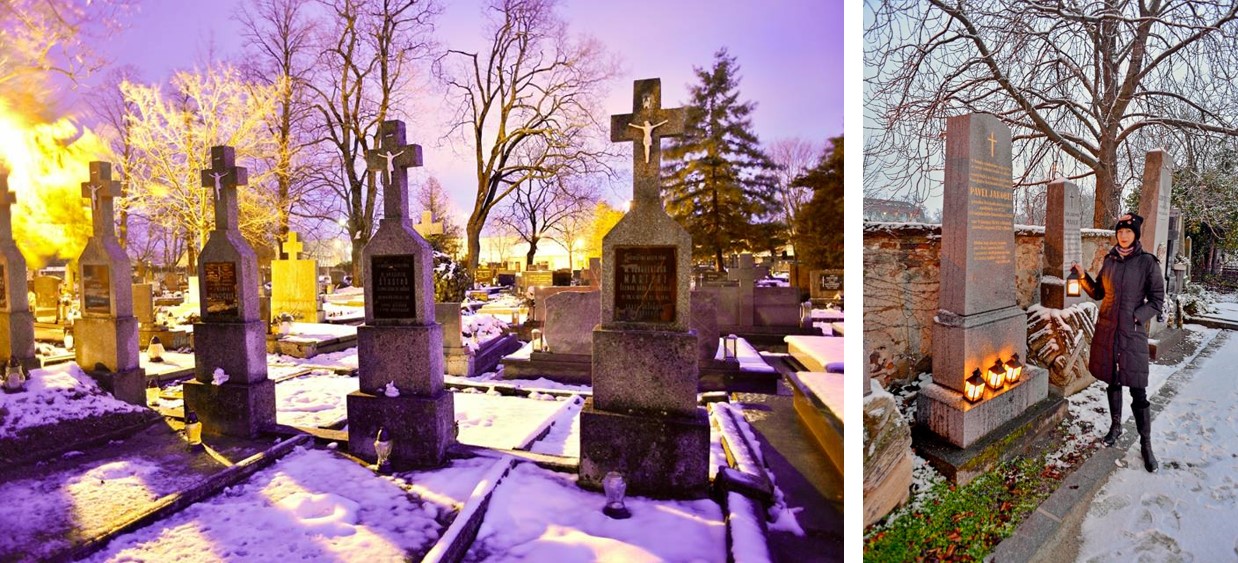 (source: Milan Zachar, Modra Tours Facebook)
After touring the cemetery we continued to the city center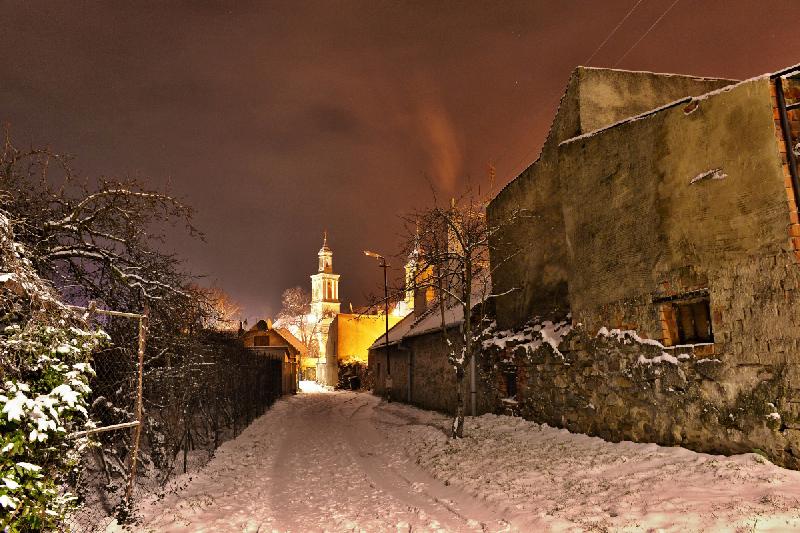 (source: Milan Zachar, Martina Modra Facebook)
and even were able to get inside an old German Evangelical Church which no longer operates regularly. And you can visit it only when there's a special occasion (and a concert held for example), or when Martina arranges it to be open :)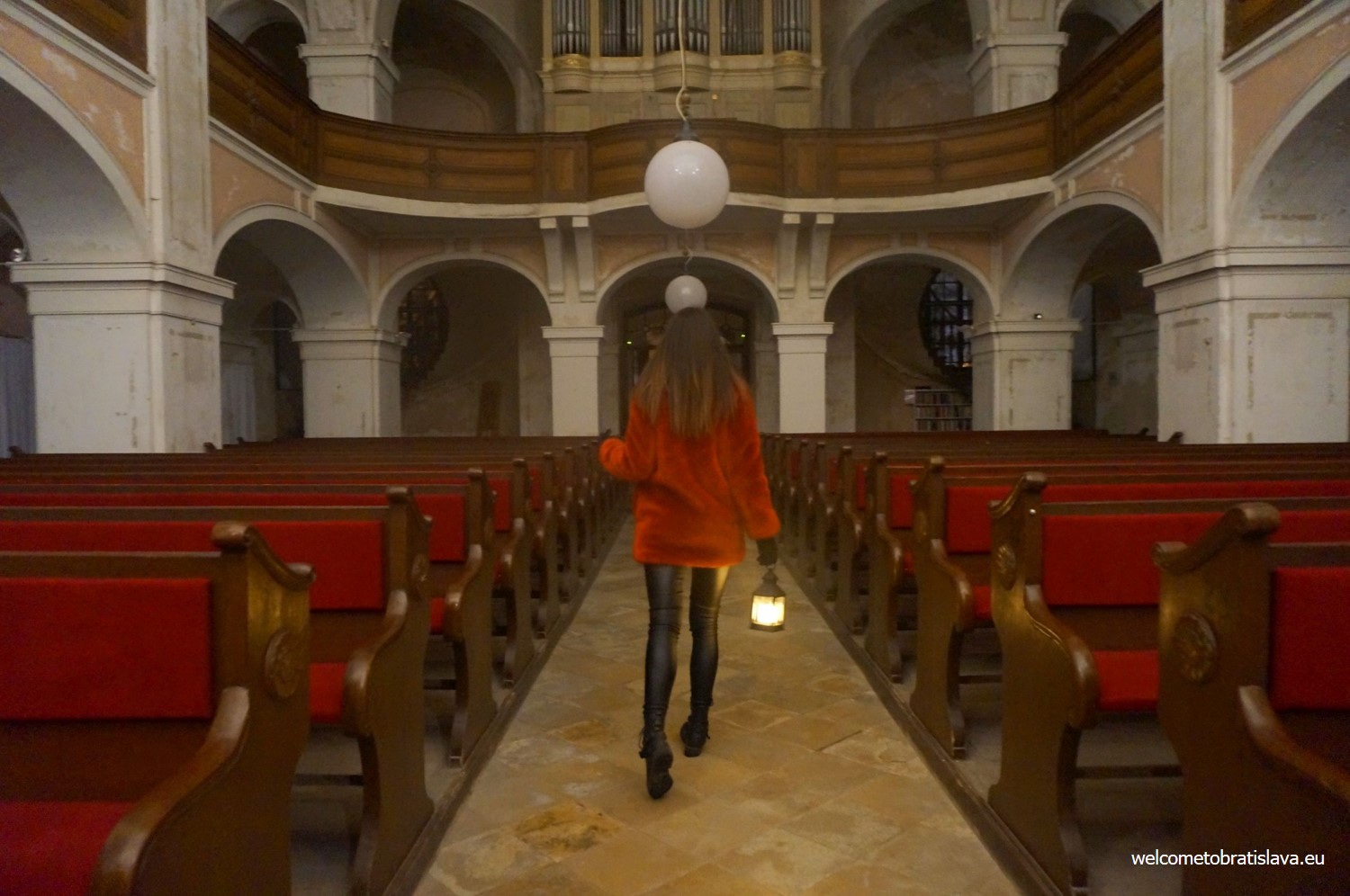 The tour ended something over an hour later in a cosy winery where we could taste some local wine, warm up with a cup of tea and continue with the discussion.
GET TO KNOW MODRA IN A DIFFERENT WAY
The candlelight tour is not the only one that Martina offers. She has a wider "portfolio" offering history tours, hiking tours and wine tasting in Modra and Small Carpathians. Listening to her stories of Modra's past is very enjoyable. You can tell she knows what she's talking about – and most importantly, she is very passionate about it all. The tours last 1-2 hours and you can choose a theme and time (not all of them are done by night) :) And Martina speaks English perfectly!
We had a great experience and truly recommend to join this journey of hidden treasures and hear fascinating facts about passing sites and insider tips on when to visit the town and its surroundings for the best (not only) wine events. You will get a completely different feeling walking the monuments at night. We are coming back for more for sure!
Author: Maria Kecsoova

 ADDRESS: Modra


 CONNECT: Facebook


 MAP LOCATION: